I always thought there was a spark between us!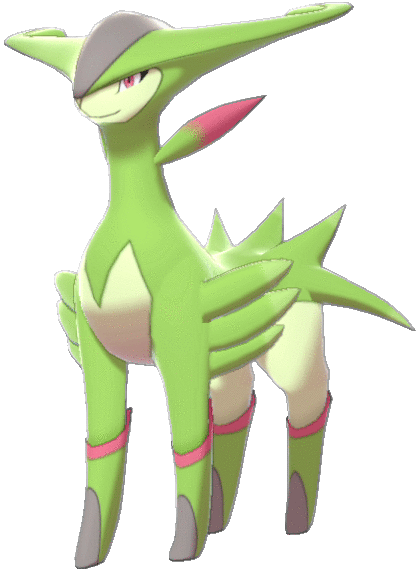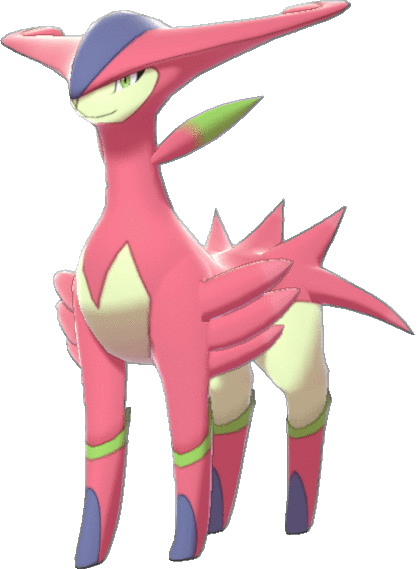 [OVERVIEW]
Virizion's niche in NU is being a decent Swords Dance sweeper and wallbreaker thanks to its good offensive typing, Speed tier, and large repertoire of good coverage moves. Virizion also has excellent special bulk that it can use to set up on common threats in the tier like Vaporeon and Rotom-C and let it answer +2 Blastoise in an emergency. Despite all of this, Virizion is outpsed and dealt with by other common Pokemon in the tier like Talonflame, Salazzle, and Tauros. Virizion also suffers from four-moveslot syndrome, since it loses to Xatu if it's not carrying Stone Edge or Dragalge if it's not carrying Zen Headbutt. It additionally always loses to Celebi. Lastly, it is outclassed by other Swords Dance sweepers like Drapion, which can deal with Sylveon better thanks to its Poison-type STAB moves and tank physical hits better.
[SET]
name: Swords Dance
move 1: Swords Dance
move 2: Leaf Blade
move 3: Close Combat
move 4: Stone Edge / Zen Headbutt
item: Lum Berry / Life Orb
ability: Justified
nature: Jolly
evs: 252 Atk / 4 Def / 252 Spe
[SET COMMENTS]
Set Details
====
Stone Edge nails Talonflame and Salazzle for massive damage while also hitting Mantine, Arcanine, and Xatu super effectively. Alternatively, Zen Headbutt allows Virizion to deal with common Poison-types that it would otherwise struggle with like Vileplume, Toxicroak, and Dragalge. Lum Berry is the go-to item to switch into threats like Vaporeon and Rotom-C without having to fear a Scald burn or Will-O-Wisp, respectively. However, Life Orb can be used to make up for Virizion's somewhat lacking Attack stat and guarantee OHKOs on Dragalge and specially defensive Bronzong after one Swords Dance boost.
Clerical support from a partner like Vaporeon or Diancie is essential for Virizion, especially if using Life Orb, since it will constantly switch into opposing Scalds and Will-O-Wisps from opposing Vaporeon and non-Choice Scarf Rotom-C. Decidueye, Dhelmise, and Celebi check Virizion with their typing, so teammates like Talonflame, Arcanine, Guzzlord, and Swords Dance Drapion are appreciated for their ability to check them back. In return, Virizion checks Water-types that all of these Pokemon struggle with. Poison-types like Dragalge, Garbodor, and Toxicroak can easily switch into Virizion if it's not carrying Zen Headbutt; therefore, a partner like offensive Starmie, Xatu, or Golurk is appreciated, while defensive Ground-types like Mudsdale and Quagsire make for worthwhile options as switch-ins to Poison-types. Flying-types like Ninjask and Talonflame easily pressure Virizion, so having a teammate like Diancie or Iron Defense Bronzong to eat up their hits is essential. Both options also provide much-needed Stealth Rock support to chip foes down for Virizion.
[STRATEGY COMMENTS]
Other Options
====
Having Virizion run no item for its Swords Dance set can be beneficial to make it a good Poltergeist switch-in from users of it like Decidueye and Golurk. However, you lose out on the extra attacking power that Life Orb provides, which Virizion wants to make up for its lackluster Attack stat. Virizion can use a special attacking set with Calm Mind and moves like Giga Drain, Focus Blast, and Air Slash so it won't worry about a burn from Scald or Will-O-Wisp; Air Slash also targets unsuspecting opposing Grass-types. But, due to the unreliable accuracy of Focus Blast, the Swords Dance set is far better for its accurate moves and coverage. Choice Scarf Virizion can potentially work as a nice way to catch Shell Smash Blastoise and Ninjask off guard. Sacred Sword is an alternative to Close Combat to better deal with Iron Defense Bronzong. Similarly, Megahorn OHKOes Celebi and hits opposing Grass-types as well; however, using it leaves Virizion open to Poison- and Flying-types.
Checks and Counters
====
**Poison-types**: Virizion is walled by most Poison-types if it isn't carrying Zen Headbutt; even if it is, threats like Salazzle revenge kill it, while Vileplume and Garbodor both avoid 2HKOs.
**Flying-types**: Ninjask and Talonflame offensively pressure, outspeed, and OHKO Virizion with their respective Flying-type STAB attacks. Neither one can switch into Stone Edge, however.
**Grass-types**: Celebi, Dhelmise, and Decidueye all either resist or are immune to Virizion's STAB moves and can shrug off its coverage moves.
**Faster Threats**: Naturally faster Pokemon like Tauros, Starmie, and Salazzle easily feast on Virizion with their respective STAB moves.
**Physical Walls**: Walls like Xatu, Arcanine, and Sylveon prevent Virizion from cleaning late-game due to their typing. Xatu, however, only works as a check if Virizion is carrying Zen Headbutt.
[CREDITS]
- Written by: [[Oathkeepre, 83980]]
- Quality checked by: [[Mariannabelle, 435989], [S1nn0hC0nfirm3d, 231074]]
- Grammar checked by: [[Estronic, 240732], [Rabia, 336073]]
Last edited: