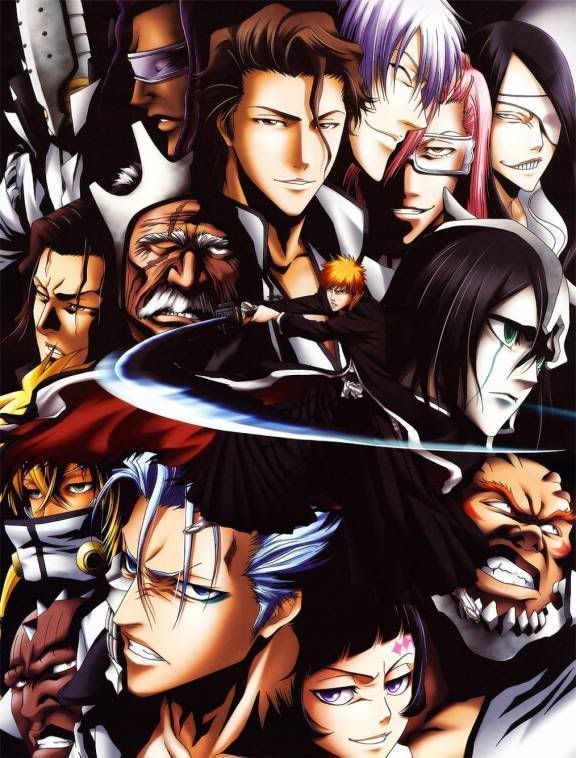 This Show is DA BOSS! If you haven't watched it I think you are missing something important in your life. I love Animes and this is My favorite next to Naruto and Claymore. This team Is going to be based on this anime so you better not be a Bleach Hater. So This team as been My successful yet It has reached #6 on PO because I was up all night trying to push it further, luckily this team has never lost a single match because of it's great coverage and Core that helps each Pokemon make a wonderful performance
.
I attempting Semi-Stall for a while I was so terrible at stall then I tried to put a little offense and It came to this





THE TEAM
(Team Building Process)

The team was created because of these to guys because they have great synergy together. Forretress was my main man since he was the set up and helped me get the game going, with sturdy it can survive a OHKO and always get a SR up. Flygon Is my only Scarfer because he is a amazing Revenger and always comes in when The game is going a bit slow. Now it was time to make a CORE!
Now I needed a Tank Heatran Packs a Punch in 4th gen but now It is even more of a tank with only 2 weaknesses that can be solved with Flygon and Forretress It has so much Bulk and helps me through the game. Heatran Stall power is amazing and I will show you why in more depth.
I needed some more steel power and Jirachi fitted in very well with it's ability it is very hard to beat it's stallish nature. It has a great synergy with Heatran and it OHKO many opponets without trying. Also It has a great check to Ice type and Fighting type attacks.
The to Fix My Fire problem I added Vaporeon as my Bulky water and Lucario as my Late game sweeper and this is how my team got Created
My last team was a fail and I wanted to create something much better.
Meet The Soul Reapers!

///Gin Orichimaru
Ability: Sturdy
@ Leftover
EVs: 252 HP/4 Def/252 SDef
Impish nature (+Def, -SAtk)
- Stealth Rock
- Spikes
- Rapid Spin
- Payback
He is my favorite lead in OU right now and is some Defensive Bitch! It has a great check and it's ability makes sure he gets his SR up. Payback is a great move to take on Lead Gengar's because Gengar pisses me off with HP fire. Since it is Bug/Steel it has a great resistance to almost every Type and that's what made it a beast.
Moves, EVs

, and Plan

Spikes and Rapid Spin are pretty much the only reason I ever decided to use Forretress. It also give Payback some punch, and so when I finally need to use it, I bring Heatran in to be immune to it while the other team gets raped.

.
Why is it Gin? Because Gin Smiles too much and he has similar eyes to Forretress I know Shit right?
Hea
t
ra
n
@
Air Balloon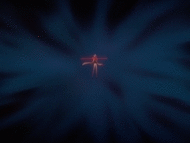 Shinji Hirako
Ability: Flash Fire
EVs: 248 HP/128 Spd/132 SDef
Calm nature (+SDef, -Atk)
- Lava Plume
- Rest
- Sleep Talk
- Roar
My favorite set and it just break everything I decided that If I Left it it will still have the EQ weakness so I airballoned it and It has worked awesome for me. Sometimes Heatran never get's to Rest due to the annoying move Taunt It wrecks My plans and really sucks but hen I get rid of the taunter it's game over brah. Now whenI see a Whismicott I always trick it to think Heatran is just a full on attacker until they see I have lava plume but most of them just taunt anyway but then then they get OHKO by Lava plume but some are Focus sash so I always hope I get the damn Burn. Overall It's a very good set and ruins many of my opponents plans.
.
Why is it Shinji
? Look at his damn Hollow Mask they look very similar and and his Red cero is just like Lava plume.
@ Choice Scarf
Jūshirō Ukitake
Ability: Levitate
EVs: 4 HP/252 Atk/252 Spd
Naive nature (+Spd, -SAtk)
- Fire Blast
- Earthquake
- U-turn
- Outrage
My own Motherfucking Revenger he rapes every single Dragon because Even latias gets OHKO by this thing because of latias poor defense
Fire Blast takes out skamory and EQ OHKO Tentacruel which ruins Flygon.
His place is never regretted because he is not only a Revenger he is a Team sweeper and helps the team put pressure on my opponents. Just like Ukitake he never gives up. Naive nature makes sure Fire Blast OHKO every steels ( except from Heatran) and It gives My physical moves s Punch.
It's big threat is LO Deoxys-s because it OHKO Flygon with Ice beam and the other thing that sucks is even if My Flygon is Jolly and Scarfed it still can't Outspeed it. But Heatran can some in and Lava plume it for a 2HKO
same goes with Life orb damage. Another threat is Scarfed Starmie It can OHKO Flygon easily but when it is locked into Ice beam I switch for the KO with Jirachi!
Ukitake is a freakin Bomb because he is a captain and is some Fighter when he releases his special powers he is unstoppable same goes for Flygon.
Ichigo Kurosaki
Jirachi @ Leftovers
Ability: Serene Grace
EVs: 44 HP/212 Atk/252 Spd
Jolly nature (+Spd, -SAtk)
- Iron Head
- Fire Punch
- Twave
- Ice Punch
My own Jirachi set and it helps me stall every pokes that aren't, Scarfed.
Ice punch OHKO Dragons, Fire Punch OHKO steels, Iron Head stalls so I can get my lJirachis health back with the lefty and Twave Stops scarfers and stallers. Some times Jirachi can 6-0 an opponents team If I get lucky with every Iron Head I can Flinch My opponents team For the 6-0. Ichigo is just like Jirachi because they both Flinch Their opponents when they are at low health so they can win So they have a lot in common.
Jirachi is a boss just like Jirachi because he Has a awesome mask and when it uses Fire punch it looks like Fire Punch.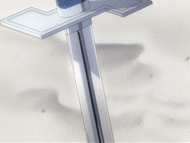 Grimmjow Jaegerjaquez
Lucario
(M) @ Life Orb
Trait:Inner Focus
252 Atk / 4 Def / 252 Spe
Adamant(+Atk -SpA)
- Swords Dance
- Close Combat
- Crunch
- Extremespeed
Once Lucario is revealed it is generally the beginning of the end. Lucario is to powerful as soon as the Threats are away it is
game Over
It has a perfect resistance to dark type Pokemon and can OHKO TTar and Heatran with Close combat. Extreme speed helps me with Lucario speed issue and Crunch OHKO Psychic Pokemon with Entry damage. If someone Over predicts an attack I get a free sword dance but sometimes people give me a huge chance to get +6 attack boost and then I proceed to Sweep. It doesn't need to SD to sweep because It attack power is very high and with life orb it is unstoppable.
Grimmjow resembles Luacrio they are both bosses in the Espada and they always show there power and Grimmjow Blue sphere Cero looks like Aura sphere.


Toshiro Hityugaya
Ability: Water Absorb
EVs: 180 HP/252 Def/36 Spd/40 SDef
Bold nature (+Def, -Atk)
- Wish
- Protect
- Surf
- Roar
Vappy gives this team wish support and helps me get rid off annoying threats in my team. Vaporeon is a boss sometimes because he does a great Stalling job. It has great Synergy with Heatran and helps me OHKO many Fire that will disturb Lucario's Slumber, Because of it's high base HP it can survive an supereffective move and wish then Protect to get's it's health back. Also it also Takes out LO pokes because it can wish take damage then protect the get his health back.
Hityugaya is a fucking tripper He will just freeze you then attack you for the kill. His bankai is also overpowered same goes for Vappy.


So that's the team rate the team please!