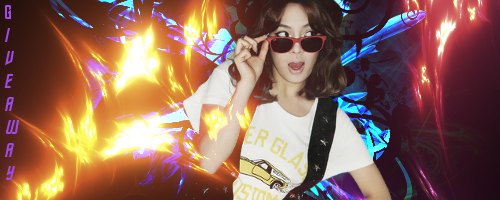 안녕하세요



Well, after being here for quite a while. My Pokemon career is seeming to go stale.
I do so little and maintain a dying thread, with a completely dead thread partner. After long considering I have decided to put my trading badge away (lul?).
I will still be around, but you won't be seeing me trading, RNG'ing, or much of anything else. I will be on solely for chatting, and helping out the various people who needs RNG assistance.

Rules to get this wonderful Pikachu, just post wishing me well with learning Korean! :D!
Simple as that, I will assign you to a distributor.
You are not to bother them about picking up this giveaway until this thread is closed.

So before I go, I will leave you with a very special Pokemon.



#25.

♂

Nickname

피카츄

★


OT:

수영

| ID No.: 41185
Nature: Timid | Ability: Static | Type: Electric
Hidden Power: Ice 70
IV: 30/2/30/31/31/31
EV: UT | Level: 5
Moves: Present | Wish
Notes: Only Korean Pikachu on Smogon! Fully redis as long as the Korean name is kept. Otherwise non redis. Emulator abused

​

*Stealing Buckert's formatting.*





Distributors:

Luxpluff91;
- Jackie Chun
- Cereza
- Legendarymaster
- Zachilles
- Weezingftw
- Pippy
- Davidryan
- tinytyranitar_t

Rubixlx0;
- Vulgo
- Dr. Alex
- Dano454
- Bluecaptain
- Texas Cloverleaf
- Tepig
- Phatty
- Sat

King N;
- Pink Floyd
- Lucariojr
- Gonzo206
- EriXtone
- coolbiz
- StealthX
- DoctorOctagonapus
- Politeod

Phadunk;
- Ninjawes
- Crazypippo92
- Japan
- Tan
- El Dino
- Kuroki
- SheikTheGeek
- FlawlessAerodactyl

Princess of Johto;
- Auron87
- Battlestar
- Callmerandom
- Jucaa
- Gliiviire
- Kai Kusanagi
- Tsubasa-kun
- Pakasage


​