Hi everyone!
I'm back again with another OU team featuring none other than the Pokemon we all worked together to achieve in Max Raid battles...Zeraora! Since the Isle of Armor began a couple of weeks ago, it's time for to see if my team can live up to all the new warriors who worked hard to become real gamechangers. I've had a bunch of battles recently and I'm still finding ways to improve my Pokemon team even further. You know what they say, there's always room for improvement.
Let's begin the tour of my recently changed OU team, shall we?
Zeraora @ Life Orb
Ability: Volt Absorb
Shiny: Yes
EVs: 252 Atk / 4 SpA / 252 Spe
Hasty Nature
- Plasma Fists
- Close Combat
- Play Rough
- Grass Knot
First up is the star of the team, Zeraora. When I first obtained the Pokemon, I couldn't believe how efficient it is in today's metagame. It has a great movepool and has the Speed faster than a Max Speed Dragapult! Insane, I know. Zeraora takes the role as a mixed sweeper as it was the only moveset I could think of that's available. I noticed that it can also catch opponent's off guard when they're not careful.
I love the Plasma Fists animation. It charges up electricity in its claws and slams the ground, creating 2 pillars that strike opponents! One great thing about Plasma Fists is that once used, Normal type moves become Electric types, leaving attackers such as Porygon-Z and Exploud speechless for one turn. According to the damage calculator, it has a 50% chance of OHKO Bulk Up Corviknights and a small chance of OHKO'ing a Mandibuzz with Life Orb equipped. Such a shame I don't work at KFC, otherwise I'd have more fried chicken.
With Close Combat, Zeraora has the advantage against the likes of Magnezone, Urshifu and Eviolite-less Chansey and Porygon2. However, I best use this to finish off opponents who took heavy damage and struck by Stealth Rock. A one-shot wonder works wonders.
Play Rough is to take on any dragons who dare come face to face with it. I'm looking at you Dragapult and Urshifu.
Finally, Grass Knot is an anti-Water and Ground type move. Grass Knot with Life Orb is capable of OHKOing Seismitoad and Quagsire. The bigger they are, the harder they fall. That's the true intention of the mighty Grass Knot.
Some drawbacks about using Zeraora however is that it's EXTREMLY vulnerable when outsped, by offensive Dragon Dance and Quiver Dance users Even Gyarados laughs as its face. Once it falls behind, it's lights out. Burn users such as Sableye and Galarian Corsola can greatly cripple it until it falls flat on its face. When I'm expecting Will-o-Wisps, I switch to Obstagoon. If I'm facing an offensive sweeper, I switch to a bulkier Pokemon and hope they can take it down before my team gets swept.
Clefable @ Leftovers
Ability: Magic Guard
EVs: 252 HP / 160 Def / 96 SpD
Calm Nature
IVs: 0 Atk
- Moonblast
- Fire Blast
- Wish
- Protect
Before Chansey, there's Clefable. The lovable wall and Wish supporter for all Pokemon. Although this Pokemon is mostly a specially defensive wall, it was EV Trained to take on both physical and special hits at the same time. Not even burns and poison can take it down thanks to the Magic Guard ability. Stall users would have to think twice before out-walling Clefable. (Wait, is that even a word?)
Moonblast shows Mienshao, Grimmsnarl, Dragapult, Hydreigon and Kommo-o who's boss and it brings them down with the power of the moon. Guaranteed to OHKO Hydreigon and Kommo-o.
Fire Blast is there to catch popular Steel types off guard if they even think to try to take Clefable on. It leaves them a warning as Fire Blast can 2HKO Ferrothorn and OHKOing offensive Scizors. Expect the unexpected and prepare for what is not there. Wise words said by Lateef.
Wish + Protect is Clefable's main role. By using the strategy to itself, it puts pressure on opponents before they're worn out, leaving them with no 5-8 PP if they have moves like Hydro Pump and Fire Blast. Also, it helps restore other team members, especially Obstagoon who took a beating. Wishes never fail to come true.
Even though it can catch Steel types off-guard, it has trouble facing them. Choice Banded Scizors, Excadrills, Perrserkers and Gunk Shot Libero Cinderaces can thwack poor Clefable with one fell swoop. Taunt and Trick users can greatly cripple it and it can never win against Eviolite Chanseys and Porygon2s as they have defense that's out of this world. The Pokemon I'll switch in to depends on what threat Clefable is facing.
Seismitoad @ Leftovers
Ability: Water Absorb
EVs: 252 HP / 252 Def / 4 SpD
Bold Nature
IVs: 0 Atk
- Scald
- Earth Power
- Stealth Rock
- Toxic
This awesome toad was not as popular as the rest of the Pokemon back in Pokemon Black/White. But now to me, it's one of the best physical Stealth Rock users out there with its Water Absorb ability, movepool and typing. Seismitoad's the answer to all the Rain Dance teams I might face whenever I do Link Battles anywhere in the world. A great team member to pair with my specially defensive Clefable as they both provide good synergy to each other.
Scald is necessary to wear down other Pokemon with its boiling water power and burns. Scizors, Ferrothorns and other physical attackers that don't have Guts can be walled by the mighty toad.
Since Seismitoad's a Ground type, I need it to learn the best move to pair with Scald and the obvious choice is Earth Power. Magnezone and Coalossal stand no chance surviving it while Galarian Slowbro, Luxray, non-Libero Cinderaces and opposing Zeraoras can be 2HKO'd. Sometimes it puts pressure on others once the secondary effect kicks in.
A balanced team needs a user that sets up entry hazards so Stealth Rock is a must for Seismitoad. Once the rocks are up, the real battle begins as they help the rest of my team gain an advantage over the opposing side.
Lastly, Toxic is to wear down other walls and Assault Vest users that are not Poison or Steel types. When the poison starts, it comes down to taking any hits before delivering the final blow with a Scald or Earth Power. Once there's an opening, I go for it.
Venusaur, Rillaboom, Whimsicott, Tangrowth, Virizion, Rotom-M and Grass Knot users are its kyrptonite. When Seismitoad see them it's an immediate switch into Corviknight. Other Toxic users such as Eviolite Chansey and Trick users such as Grimmsnarl can also bring it down to its knees, completely stuck as walls don't like them. It's bad for their health.
Corviknight @ Shed Shell
Ability: Pressure
EVs: 252 HP / 76 Def / 180 SpD
Impish Nature
- Brave Bird
- Body Press
- Defog
- Roost
Up next in line is Skarmory! Huh, it's Corviknight, not Skarmory? Ah, hold on. Up next is
CORVIKNIGHT
. This Pokemon is one of the best Defog users in today's metagame with its stupendous bulk and typing. It's Skarmory but better. With Pressure, it has a better chance at winning PP wars and can escape Magnet Pull Magnezones with the help of the Shed Shell. It originally had Rocky Helmet but it was changed due to the appearance of the Magne tribe.
Brave Bird in my opinion is the main choice as an attacking move as it deals great damage to the likes of Conkeldurr, Venusaur and Tangrowth and OHKO offensive Volcaronas with the cost of HP. I find Brave Bird a better option than Iron Head because to me there are more Pokemon that are weak to Brave Bird. That ands it has Body Press.
Body Press is needed to take on Tyranitar and even Duraludon. With enough power, it has a high chance at OHKO offensive Tyranitars just by squashing them. Just hope they don't have Weakness Policy or something.
Since Stealth Rock, Spikes, Toxic Spikes and Sticky Web are all over the place, it'd be silly not to include Defog to eliminate them all on my side of the field. What can my team do without Defog support? Wait for the opponent to sweep my Pokemon? I don't think so.
The last move is Roost for Corviknight to play the long game. It's important for it to have this move when it comes to winning PP wars and stuff. Even so, I better be careful to not let it be bait against Fighting types like Urshifu and Conkeldurr when it comes first.
If it wasn't for Shed Shell, Corviknight would've been a goner to Magnet Pull Magnezones. However, it still has great trouble against the likes of Zeraora, Toxtricity, Charizard, Cinderace, Volcarona, Torkoa, Ninetales, Arcanine and those who learn a strong Electric or Fire type attack. If I'm not careful, Corviknight would be fried chicken. Something I must avoid by switching into either Seismitoad or Dragapult.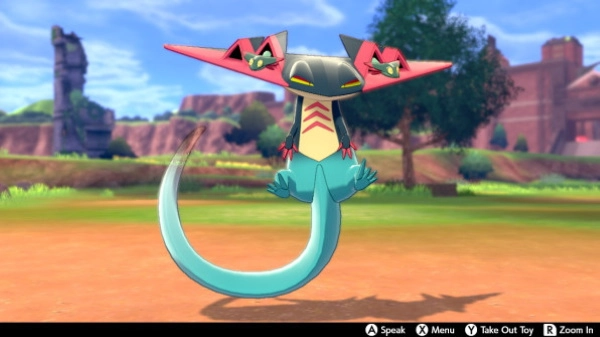 Dragapult @ Choice Specs
Ability: Infiltrator
EVs: 252 SpA / 4 SpD / 252 Spe
Timid Nature
IVs: 0 Atk
- Draco Meteor
- Shadow Ball
- Fire Blast
- Thunderbolt
We now move on to the Choice user of this team, my own Dragapult. I knew back then I got to try out this Pokemon with its immense Speed and huge movepool. Not to mention the design looks awesome. Look at it, it's a stealth bomber dragon. How much cooler can it get? With the options it has, it was decided that this is to be a Choice Spec sweeper for extra special power and for an unpredictable moveset. As it has Infiltrator as its ability, it bypasses Substitutes and every barrier it comes across without fuss. So any Bulk Up users who rely on Substitute are gonna have a bad time. No wonder it has enough speed to break the sound barrier. Am I right?
What does a hard-hitting special attack dragon need? Why, Draco Meteor of course. With Choice Specs equipped, it has more than enough power to OHKO Porygon-Z and Rillaboom, but a switch is necessary after use unless the opposing Pokemon is low on HP.
Shadow Ball is another must for this Dragapult. Without it, it wouldn't be able to OHKO Chandelure or have no problems against non-Focus Sash and non-Choice Scarf Gengars.
Fire Blast is to completely scorch Ferrothorns, non-Assault Vest Tangrowths, Weaviles and Excadrills in one hit. We all know that dragons breathe fire so...yeah. Never miss out on Fire Blast.
The last move is Thunderbolt to one-hit zap Gyarados and Pelipper and put a lot of pressure on Toxepex, Politoed, Vaporeon and Slowbro. One good move for a bolt beaming Dragapult such as this one.
Unfortunately, Dragapult can be left wide open by first priority Sucker Punches and Choice Scarf users. It doesn't stand a chance against Choice Scarf Hydreigons, Urshifus and Dragon/Quiver Dancer when it comes to Speed. Since it's also a special sweeper, it's completely walled by Clefables, Assault Vest Goodras, Togekiss and once again, Eviolite Chansey. For Dragapult to reach its full potential, all the special walls must be taken out before this Pokemon gets a chance to shine. Those with Trick + Lagging Tail and those with Trick Room can make it slow as a slug. All theese threats are on Dragapult's not-to-face list.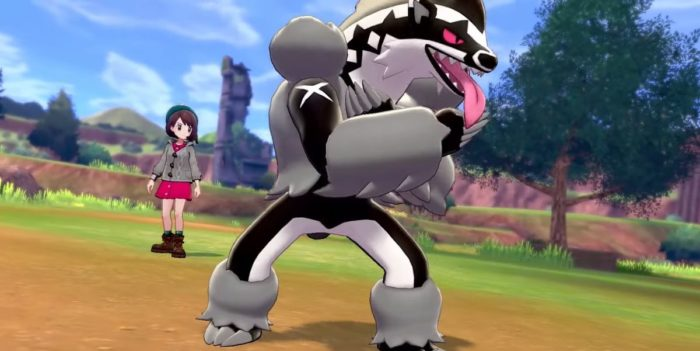 Obstagoon @ Flame Orb
Ability: Guts
EVs: 252 Atk / 4 SpD / 252 Spe
Jolly Nature
IVs: 3 SpA
- Facade
- Knock Off
- Bulk Up
- Obstruct
The Pokemon that loves to rock-and-roll and bash opponents with its mighty claws, Obstagoon's in the house! This Pokemon's the answer to a wall breaker required to break any sort of defence. It doesn't care if it's burned. With Flame Orb, its attack goes up and away with the mighty Guts ability. It's not easy withstanding only one Facade from this beast. The Sp.Atk IVs I thought were not necessary by the way.
Facade + STAB boost + Guts = Devastation! That's what makes it a wall breaker to many. It has the potential to OHKOing many Pokemon if my opponents are not careful enough but after 1 or 2 Bulk Ups, it's deadly to about everything.
Since Eviolite users such as the infamous Chansey and Porygon2 are on the rise, Knock Off is mandatory to counter them all. Once Eviiolite is gone, they're sitting Duckletts. Those who rely on Leftovers can also be crippled when it comes to staying in the game. Examples are Sableye, Mandibuzz, Seismitoad and Toxapex.
Bulk Up increases Obstagoon's wallbreaking powers even further and makes it handle a strong physical attack depending on how much HP it has. The move it originally had was Close Combat but Bulk Up is the preferred choice.
The signature move Obstruct helps it predict on what attack my opponent's gonna make. Whether it'd be a powerful move or Fake Out, Obstruct blocks them all. Physical attackers, watch out.
When it comes to threats, any Pokemon with strong Fighting, Fairy and Bug type moves such Conkeldurr, Machamp, Choice Banded Scizor, Choice Scarf Gardevoirs and bulky Volcaronas can take it down with ease after taking a Facade. Obstagoon is another one of the Pokemon that falls into the "vulnerable when outsped" category so a Choice Specs Dragapult can be something to watch out for. All these threats will do anything to stop Obstagoon's craziness and that's something I don't want.
Pokepaste version:
https://pokepast.es/44b32f1d1aaa4b9c
- TEAM OVERVIEW - ​
Every change I make I see this team's potential more and more but there's still more work to be done. I feel like it's getting better with the introduction of Zeraora, but it all comes down to becoming preapred to take on anything me and my Pokemon may face. This balanced team can withstand its ground but it's mostly susceptible to hyper offensive teams depending on what Pokemon I may face. Without any first priority moves or moves that slow them down, it can be difficult for my team to defend and gain the upper hand. Power Whip Gyarados, opposing Zeraoras and I think Flash Cannon Kommo-os can hurt this team a lot...but the Pokemon I have trouble with the most is none other than...Volcarona. I love Volcarona so much in the previous games because it's so powerful after a Quiver Dance...and that's my team's top threat. Once it sets up, I'll be in for a very bad time unless I have something that can counter it. So that's why I keep on thinking what I should change tonot let Volcarona sweep my team. Gale Wings Talonflame and Haze Milotic or Toxapex can help the team by a long shot but I have to make sure they have the right synergy to do so. But despite everything, the team's still strong. It just needs to be updated more.
There ya have it. That's my Pokemon team so far. Hope you enjoyed the tour. All these different Pokemon and strategies. There's no end to how many changes you make to your team. If you have any team suggestions, please feel free to leave a comment down below. Your feedback will greatly be appreciated.
Hope you have a great day and happy battling! ;)