one man's custard is another man's pudding


Moderator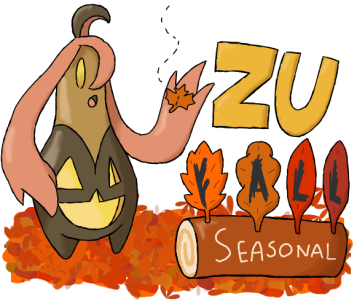 Art by Spook
​
Welcome to the ZeroUsed Fall Seasonal! This seasonal will be part of the
2019 OM Tournament Circuit
. Entering in this seasonal will earn you the points for an overall OM leader board, which contributes to achieving the prestigious OM Ribbon!
Tournament Rules:
General tournament rules and regulations can be found here.
The banlist for this tournament is the same as the ZeroUsed ladder of the Smogon University server of Pokemon Showdown, and can be found here.
Best of three, double elimination.
If metagame changes occur during the middle of a round, they will take effect in the subsequent round.
Battles must take place on Pokemon Showdown!.
US/UM cartridge win conditions are in place; there are no ties.
Replays are recommended to prevent disputes.
Loser's Bracket
KarliTheFrenshie
vs
BloodAce0107
Hamhamhamham
vs
Rav3ndan
sketchy ecchi
vs
Feliburn
Calucha
vs
Teddeh
Dj Breloominati♬
vs
DurzaOffTopic
The Immortal
vs
crucify
Deadline for Round 7 is Sunday November 10th at 11:00pm GMT -5. Reminder that Shiftry is banned and illegal.
Last edited: