The Little Cup Handbook™ Chapter One: Underused Pokémon
next page »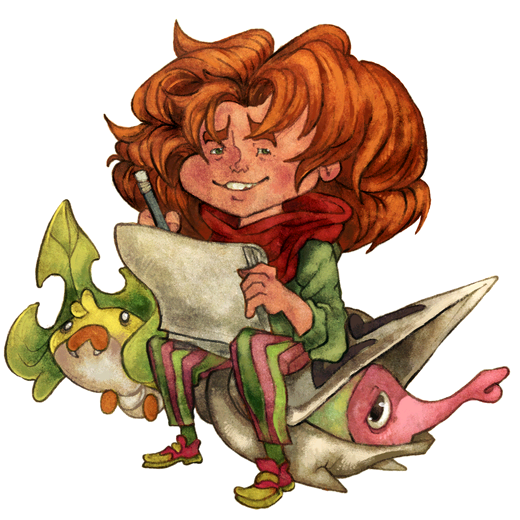 Written by
H&MBerkeley
Illustrated by
Cretacerus, Rocket Grunt & Seaco

The Flying Press
March 19th, 2016
next page »
« previous page

|| introduction ||

next page »
Introduction Page
Folks, if you're already playing Little Cup, chances are you like to go against the grain. Perhaps you visit a different organic coffee bar every week, live in any one of Portland / Seattle / San Francisco, or have typed out all 1,400 of your Smogon posts on a specially adapted USB typewriter attachment for your MacBook Air. Obviously, you enjoy taking "the road less traveled by" (Frost, Robert. The Road Not Taken. Mountain Interval, 1916.) and, after walking that same road back to your studio apartment and propping your MacBook Air up on your lap, have found yourself staring at the November 2015 Little Cup usage statistics. This is precisely when you figure out the perfect way to score even more Hipster Points™: using LC UU Pokémon in LC OU! However, one question remains... which ones should you pick?
Welcome to the Little Cup Handbook, where you'll learn about a few interesting LC Pokémon and how they stack up! You'll get vital statistics such as common sets and metagame matchups, as well as some neat tidbits of info that you didn't even know you wanted to know! And with that, as they say on smogon.com, neutral luck to you!
« previous page

|| introduction ||

next page »
« previous page

|| Page 1 ||

next page »
| 46 | Cranidos | 3.365% | Species: Head Butt Pokémon |
Overview
Revived and escaped right out of Jurassic Park, Cranidos is a truly threatening Pokémon. With what is by far the highest Attack stat in the tier and access to two equally powerful abilities, it's no wonder Cranidos is the threat that it is. However, Cranidos's enormous power is offset by its mediocre typing and only average bulk and Speed; basically, if a resurrected dinosaur can't be perfect, why should you stress about it?
Meta Matchup
Cranidos fits well on offensively oriented teams, which are already favored in Little Cup. It is a solid offensive check to the powerful Flying-types that consistently threaten offensive teams, most notably Fletchling and Vullaby. What appears to be a weakness to metagame staples like Mienfoo and Pawniard is mitigated by Cranidos's expansive array of coverage moves, such as Sheer Force-boosted Zen Headbutt and Fire Punch.
Unfortunately, Cranidos's fantastic attacking prowess is offset by its weaknesses to common Fighting-, Ground-, and Water-type attacks. Its middling Speed also leaves much to be desired, as several Pokémon that Cranidos would otherwise threaten, such as Archen and Drifloon, can outspeed and KO or cripple it.
lol nice caterpie
distinct niche!
average at best
pretty solid
a! big! threat
tier titan
Common Sets
Sticky Web All-out Attacker

Cranidos @ Life Orb
Level: 5
Ability: Sheer Force
EVs: 236 Atk / 36 Def / 212 Spe
Jolly Nature
- Rock Slide
- Zen Headbutt
- Fire Punch
- Superpower / Crunch
Rock Polish Attacker

Cranidos @ Eviolite
Ability: Sheer Force
Level: 5
EVs: 60 HP / 236 Atk / 116 Def / 36 SpD / 52 Spe
Adamant Nature
- Rock Slide
- Zen Headbutt
- Fire Punch
- Rock Polish
Combat Tips
Trivia
Cranidos is based on Pachycephalosaurus, a bipedal omnivore with an extremely thick skull. The thick skull domes of Pachycephalosaurus and other related dinosaurs gave rise to the hypothesis that pachycephalosaurs used their skulls in intra-species combat. Oddly enough, however, Cranidos does not have access to the ability Rock Head, which seems like an obvious choice for the cranium incarnate.
Fighting a Cranidos can be a truly Risky Business, but establishing which Cranidos set you're up against will help you Tom Cruise to victory. In general, there are very few things capable of switching in on Cranidos, so you're usually better off outspeeding and KOing it with Pokémon such as Snivy and Mienfoo. Of course, this becomes an issue when facing a Rock Polish Cranidos; in this case, your best hope is either to preserve very bulky Pokémon such as Slowpoke or Hippopotas in the hopes of tanking a hit, or to use strong priority attacks such as Corphish's Aqua Jet to down Cranidos. Giving Cranidos free turns in general is a dangerous practice, as its powerful attacks and good coverage as well as the threat of a Rock Polish give it plenty of options.
Usage Tips
If the Cranidos on the field happens to be yours instead, do your best to create free turns for it. This includes bringing it in on Pokémon that do not threaten it, such as Fletchling and Drifloon, and crippling foes with a teammate's status moves, such as Foongus's Spore and Porygon's Thunder Wave. In general, using Cranidos also entails removing powerful priority users such as Timburr and Corphish; however, it should be noted that these Pokémon cannot switch into Cranidos. Entry hazards are a huge help as well, as they help secure several OHKOs and 2HKOs that Cranidos would otherwise struggle with.
« previous page

|| Page 1 ||

next page »
« previous page

|| Page 2 ||

next page »
| 47 | Houndour | 3.342% | Species: Dark Pokémon |
Overview
Seeing a Houndour on the opposing team is like being a Catholic and seeing the second coming of Jesus: unless you've specifically prepared for it, you're getting sent down to burn in hell. Houndour's combination of amazing STAB coverage, good Speed, and powerful priority and utility moves makes it easy to use and a terror to take down.
Meta Matchup
The list of Pokémon that can switch into Houndour's powerful special attacks is incredibly short, as it consists of only the most dedicatedly bulky Pokémon, such as Munchlax and Lileep. Not only are Houndour's attacks powerful, but they also have incredible coverage. As it stands, the only Pokémon in the tier that resist Houndour's dual STAB are Deino, Carvanha, and other Houndour, and none of them are defensive by nature. Houndour also has great Speed, reaching the critical 17 Speed tier, as well as an incredibly good matchup against defensively oriented squads, as few teams pack a Pokémon that can handle Houndour's ridiculous dual STAB. Don't let that fool you into thinking Houndour is a sitting duck against offense teams; its powerful STAB Sucker Punch gives it a great way to handle faster, frailer Pokémon.
lol nice caterpie
distinct niche!
average at best
pretty solid
a! big! threat
tier titan
Common Sets
Life Orb Attacker

Houndour @ Life Orb
Level: 5
Ability: Early Bird
EVs: 36 Atk / 196 SpA / 36 SpD / 236 Spe
Hasty Nature
- Fire Blast
- Dark Pulse
- Sucker Punch
- Destiny Bond / Flame Charge
Trivia
No other Pokémon has the same type combination as Houndour—besides Houndoom, of course. Its unique typing likely stems from its origin, as Houndour is based on various legends of hellhounds, dog-like creatures that guarded the fiery gates to the darkness of the underworld.
Combat Tips
Unless you have something like a Munchlax or a Timburr on your team, the best way to fight Houndour is to outspeed it. A Pokémon like Choice Scarf Scraggy that resists Sucker Punch and can OHKO Houndour is an excellent method of disposing of the deadly dog. Sturdy users, such as Tirtouga and Onix, are often capable of OHKOing Houndour, and they can generally take a couple hits from it as well. Keeping entry hazards up will also aid greatly in the fight against the fiend hound, as entry hazard and Life Orb damage will quickly rack up, wearing down the fiery foe. Generally smart play and prediction can also help deal with Houndour, as many Pokémon that can be 2HKOed by Fire Blast don't mind Dark Pulse, and vice versa. Overall, caution is advised!
Usage Tips
Houndour is a fairly frail Pokémon and as such requires free switches in following KOs or slow U-turns in order to safely enter the battlefield. Entry hazard removal will also help greatly in this regard, as it prevents Houndour from wearing itself down unnecessarily. Once Houndour is in, make use of its incredible coverage and start firing off powerful Fire Blasts and Dark Pulses. It's important in this regard to take note of the opponent's best potential switch-in to Houndour; for example, a team featuring both Ponyta and Scraggy has options to take either a Fire Blast or a Dark Pulse, but not both. At that point, it becomes a game of prediction: can you hit the right switch-in with the right attack? Once you get your predictions down, Houndour is a cinch to use.
« previous page

|| Page 2 ||

next page »
« previous page

|| Page 3 ||

next page »
| 48 | Honedge | 3.230% | Species: Sword Pokémon |
Overview
Originally chalked up as just another mediocre setup sweeper, Honedge is slowly emerging as an increasingly solid defensive Pokémon. Its good defensive stats and stellar defensive typing give it an ability to compress defensive roles that is nearly unrivaled, as it can consistently check huge threats such as Fletchling and Abra while providing utility with Pursuit and priority with Shadow Sneak.
Meta Matchup Honedge is perhaps one of the best examples of the law of averages in all of Little Cup. On the one hand, it has incredibly good matchups against several of the tier's most threatening Pokémon, such as Fletchling, Abra, and Porygon. No other Pokémon in the tier can compress specific defensive roles like Honedge does, which is part of what has been boosting its popularity lately. On the other hand, however, Honedge is incredibly vulnerable to the omnipresent Knock Off, as it requires its Eviolite or Berry Juice to fully display its defensive prowess. It also has significantly poor matchups against several other top-tier threats, such as Pawniard and Drilbur. Generally speaking, Honedge is going to be either a definitive win or a decisive loss against any given Pokémon, making it only above average overall.
lol nice caterpie
distinct niche!
average at best
pretty solid
a! big! threat
tier titan
Common Sets
Bulky Pursuit

Honedge @ Eviolite / Berry Juice
Ability: No Guard
Level: 5
EVs: 76 HP / 36 Atk / 116 Def / 220 SpD / 52 Spe
Careful Nature
- Iron Head
- Shadow Sneak
- Sacred Sword
- Pursuit
Combat Tips
Trivia
Honedge and its evolutionary line have nine resistances and three immunities, making them and the Magnemite evolutionary line the most resistant Pokémon ever, as no other Pokémon have a higher total number of resistances and immunities!
Fighting against a Honedge is not particularly troubling overall. Strong neutral attacks and super effective coverage moves will eventually wear it down, as it lacks recovery outside of Berry Juice. Of course, hitting it with a Knock Off or Will-O-Wisp can greatly diminish its defensive potential as well. The main thing to remember when fighting Honedge is to be cautious with the Pokémon it threatens, particularly Abra. Honedge usually has the capability to switch directly into Abra, only fearing the rare Shadow Ball variants. From there, it will proceed to eliminate your precious Abra via Shadow Sneak or Pursuit; either way, you're out a Timburr check!
Usage Tips
Honedge is just about one of the best partners to Fighting-type Pokémon out there, as it can take on Fletchling, Abra, and Fairy-types with ease. As such, focus on utilizing Honedge's unique defensive roles to open up holes for its teammates to sweep. One particularly effective way to use Honedge is alongside Timburr, as it can remove just about anything a Timburr could ever want gone, while Timburr can deal with all those nasty, nasty Pawniard.
« previous page

|| Page 3 ||

next page »
« previous page

|| Page 4 ||

next page »
| 49 | Amaura | 3.080% | Species: Tundra Pokémon |
Overview
Three words, folks: Refrigerate Hyper Beam.
... ahem.
In all seriousness, Amaura has access to two very potent abilities in Refrigerate and Snow Warning, and it makes good use of both of them. Ice-type STAB is hard to come by in Little Cup, and Amaura finds its niche in firing off high-powered Blizzards and Refrigerate Hyper Voices. With the ORAS shift bringing Amaura access to shiny new coverage moves like Earth Power, it's as big a threat as ever!
Meta Matchup
How well could Amaura possibly stack up in a metagame filled to the brim with Mienfoo and Pawniard? Surprisingly, Amaura seems to do pretty well! Resisting Flying-type attacks is always helpful in Little Cup, but where other Rock-types have to rely on shaky attacks like Rock Slide to check Flying-types, Amaura can step in and obliterate said Flying-types with its powerful, accurate Ice-type attacks. While that is a very positive factor in Amaura's meta matchup, it's just about the only one. Outside of resisting Flying, Amaura's defensive typing is truly horrible, as it has whopping 4x weaknesses to common Fighting- and Steel-type attacks. While there aren't too many Pokémon looking to switch in on Amaura, getting it in can be frighteningly difficult, leaving it somewhat underwhelming in many matchups.
lol nice caterpie
distinct niche!
average at best
pretty solid
a! big! threat
tier titan
Common Sets
Refrigerate Choice Scarf

Amaura @ Choice Scarf
Level: 5
Ability: Refrigerate
EVs: 60 HP / 220 SpA / 228 Spe
Modest Nature
- Hyper Voice
- Earth Power
- Thunderbolt
- Hyper Beam / Ancient Power
Snow Warning Choice Scarf

Amaura @ Choice Scarf
Level: 5
Ability: Snow Warning
EVs: 60 HP / 220 SpA / 228 Spe
Modest Nature
- Blizzard
- Earth Power
- Thunderbolt
- Ancient Power
Combat Tips
Trivia
Unlike most other Pokémon, Amaura was not designed by Ken Sugimori. Instead, it was designed by Hitoshi Ariga, a professional artist who first began providing illustrations for the Pokémon Trading Card Game in 2011. Ariga also designed several other XY and ORAS Pokémon, such as Inkay, Tyrunt, and Mega Beedrill.
Most of the Amaura you'll run into on the Little Cup ladder will be donning a fashionable Choice Scarf, so scouting is key to fighting them. Pokémon such as Chinchou that have no trouble tanking a Blizzard may find themselves 2HKOed by Earth Power, and so on and so forth. Packing priority attacks will also help you combat this frigid foe, as Amaura is weak to just about every single one out there. Be it a Timburr making use of Mach Punch, a Croagunk vying for Vacuum Wave, or a Corphish assaulting with Aqua Jet, there's little a poor Amaura can do other than stand in the face of death and hope for better days to come. As a final note, be cautious of tricky lure sets, as they are designed to take advantage of Amaura's common answers and eliminate them. Such sly selections as Chople Berry may leave your dear, sweet Timburr unable to OHKO Amaura, leaving it shelterless in the midst of an oncoming Blizzard.
Usage Tips
One of the most essential parts of using Amaura is getting it onto the field safely. Therefore, entry hazard removal is almost required; without it, Amaura will lose a large chunk of health whenever it switches in. Switching it in on Flying-type Pokémon is still generally a good idea, though. Once your Amaura makes it onto the field, you usually have one of two options: either fire off a powerful Ice-type attack, or try your hand at prediction with a coverage move. What you select in that situation is largely dependent on what is left of your opponent's team, so choose wisely. Lastly, don't be too averse to straying from the stylish allures of the Choice Scarf! Trying some tricky sets like Rock Polish or Chople Berry may help your team far more than a simple Choice Scarf ever could!
« previous page

|| Page 4 ||

next page »
« previous page

|| Page 5 ||

next page »
| 50 | Bellsprout | 2.992% | Species: Flower Pokémon |
Overview
Bellsprout is the strongest Chlorophyll sweeper in the entire tier, so its position in LC UU says more about the sun team in general than Bellsprout itself—but isn't that why you're using a sun team? Of course, if you really wanted to score some serious hipster points, you'd be using Bulbasaur...
Meta Matchup
Bellsprout has always been and will continue to be a huge threat under sun no matter how the metagame treats it. However, several unfortunate metagame shifts are making it much harder for Bellsprout to be its old rampaging self. The most notable of these is an uptick in Vullaby usage, which is one of the most solid Bellsprout checks out there due to Overcoat and its incredible bulk. Other troublesome Pokémon, such as Fletchling, Focus Sash Abra, and Ponyta, are as popular as ever as well. Perhaps the most interesting and most Bellsprout-threatening occurrence is the advent of Chespin, whose ability, Bulletproof, blocks both Sludge Bomb and Weather Ball. Of course, every Pokémon has its own stops, and Bellsprout is still quite the threat regardless of how the meta treats it.
lol nice caterpie
distinct niche!
average at best
pretty solid
a! big! threat
tier titan
Common Sets
Chlorophyll Attacker

Bellsprout @ Eviolite / Life Orb
Level: 5
Ability: Chlorophyll
EVs: 36 HP / 76 Def / 196 SpA / 196 Spe
Modest Nature
- Solar Beam
- Sludge Bomb
- Weather Ball
- Sleep Powder
Combat Tips
A rampaging Bellsprout can be incredibly difficult to play around. Easily the most optimal method of dealing with Bellsprout is to simply change the weather; specially defensive Hippopotas is a true counter to both Bellsprout and its best friend Vulpix, making it perhaps the most reliable answer to sun teams in general. Snover also works in this regard, as it only fears Bellsprout's Sludge Bomb. Strong priority is also a great way to deal with Bellsprout, as it is quite frail and usually lacks priority of its own. Fletchling's Acrobatics, Snover's Ice Shard, and Pawniard's Sucker Punch are all decent ways of taking out the fearsome flower. Lastly, if your team is desperate for a Bellsprout counter that can also set up entry hazards, Bulletproof Chespin is a niche true counter to Bellsprout with access to Spikes.
Usage Tips
Perhaps the most important aspect of using Bellsprout is keeping careful track of your sun turns. Unexpectedly losing the Speed boost from Chlorophyll can often prove a costly mistake, as Bellsprout is not particularly quick outside of sun. For this reason, it is also important to preserve Vulpix, as you never know when you might need another run in the sun!
trivia
Bellsprout isn't a very unique Pokémon, but there's something special about its seemingly standard stats: Bellsprout shares each of its Attack, Defense, Special Attack, and Special Defense stats with exactly three other Grass-type Pokémon! Additionally, Bellsprout's Mountain Kalos Pokédex number, #26, is the same number as the number of non-HM TM moves it could learn in the same game. If you think that's unimpressive and/or too ridiculously specific, see if you can find something more interesting about Bellsprout! Really, try it!
« previous page

|| Page 5 ||

next page »
« previous page

|| Page 6

That concludes Chapter One of the Little Cup Handbook! We here in the LC community hope you have a real nifty time using all the tips, tricks, and trivia you picked up from this chapter of the Handbook. Don't forget to try out the tier, and be on the lookout for the next chapter when it gets released via our publisher, Smogon's Flying Press!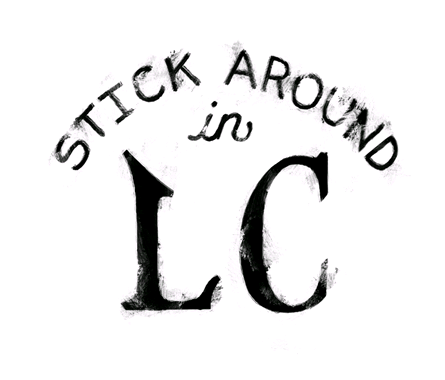 « previous page

|| Page 6