Monotype OMs: Abilities and Attacks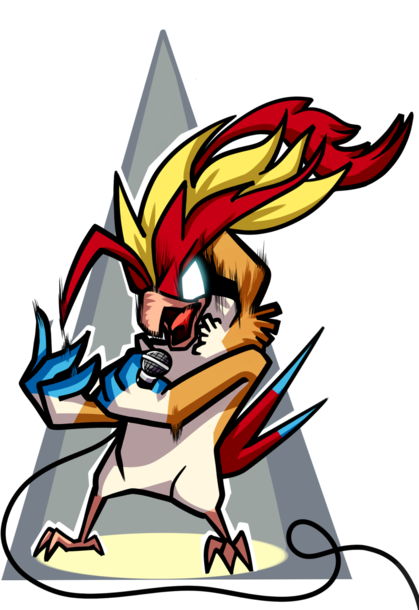 Art by LifeisDANK.
Introduction
Monotype OMs have been present in the Monotype community for several years with rising popularity; however, several of them have broken off from their base metagame and have formed their own banlists. At base, they are essentially other tiers or metagames with the Same Type Clause slapped on. While Monotype OMs are typically just a for-fun format, only challengeable through battles with friends or room tournaments, they have been featured in several Monotype tournaments including several team tournaments. The first rendition of Monotype Premier League featured Monotype AAA, Hidden Type, and STABmons, while the second rendition featured Monotype AAA, Doubles, STABmons, and UU. Some of these were picked up by the most recent Monotype team tournaments, Monotype Winter Premier League and Monotype Best Leaderboard Tournament. Through the second half of this two-part series of articles, we'll be exploring Monotype AAA as well as Monotype STABmons.
---
Almost Any Ability
Overview
AAA, or Almost Any Ability, is a metagame where Pokémon can use nearly any ability that they so choose. In the context of Monotype, this introduces a large number of opportunities to round out teambuilding and go far beyond what they can accomplish in regular Monotype. Common defensive strategies revolve around immunity cores, allowing the team to overcome their own shared weaknesses. Offensive strategies include abilities like Adaptability, Tinted Lens, and the various type-changing abilities such as Refrigerate that allow Pokémon to work as wallbreakers or provide additional important coverage. Thanks to a wider variety of abilities, plenty of Pokémon that do not see use, such as Golisopod and Minior, are suddenly top threats!
The Monotype AAA banlist isn't too different than what you'd expect. It is a combination of both the Monotype banlist and the AAA banlist with several additional bans including Noivern and Psychic Surge as well as unbans such as Battle Bond and Tapu Lele. If you'd like a more detailed banlist, feel free to check out the Monotype OM Megathread! One of the trickiest parts of Monotype AAA is determining exactly what ability an opponent might be using at team preview; for example, Ferrothorn could either be using Primordial Sea or Flash Fire, both of which require different counterplay. It takes careful teambuilding and battling skill to consider all potential abilities an opponent might be utilizing
Top Types
---
Steel benefits amazingly from being able to switch abilities and form very potent defensive cores while still utilizing strong priority and wallbreakers. As a type that already is naturally bulky with many resistances, being able to utilize immunities helps solidify their defensive presence. Common immunity abilities such as Primordial Sea, Flash Fire, and Levitate help them overcome their Fire and Ground weaknesses. One key Pokémon used in the defensive core is Doublade, which has a useful Fighting immunity and now also has improved defensive utility in either an additional immunity or passive recovery with Regenerator. Beyond the obvious immunities, other immunities can be utilized as well, such as Volt Absorb Skarmory and Desolate Land Heatran, to round out their ability to take on a wide array of attacks. Aside from the defensive core, powerful Pokémon such as Steelworker Celesteela and Stakataka punch holes through the opponent's defenses, while Extreme Speed Lucario with a type-changing ability gains amazing coverage.
One of Steel's biggest weaknesses is Pokémon looking to disrupt its immunity core. Opposing Pokémon that carry Mold Breaker are able to break past Pokémon utilizing Flash Fire, Levitate, and Volt Absorb, while Primal weather Pokémon are able to cancel out the Steel team's weather and KO them with super effective coverage. As Steel is extremely reliant on the combination of their defensive Pokémon, once one goes down, it struggles to handle the missing link for their team combination, making it difficult for the team to keep up with its opponents.
Flying is an incredibly bulky and versatile type, as many of its Pokémon greatly appreciate having their own chosen ability. The huge number of abilities that Flying can effectively take advantage of is what makes it a top threat, being able to effectively cover their weaknesses while having a great offensive presence. For example, Zapdos goes from having either Static or Pressure to having a myriad of useful abilities such as Magic Bounce, Delta Stream, Thick Fat, and the list goes on. Other defensive Pokémon like Mantine and Skarmory are able to utilize Volt Absorb and Unaware, respectively, to further check offensive threats. Offensive Pokémon like Aerilate Landorus-T are huge threats to Pokémon that don't resist Flying, and Dazzling Minior is an amazing late-game sweeper, requiring careful plays to handle.
Even with all of Flying's strengths, it still has its weaknesses. One of the most difficult things for Flying to deal with is strong Refrigerate users due to the lack of an immunity ability. This puts immense pressure on Pokémon that take neutral damage from Ice, such as Skarmory, Mantine, and Celesteela, to check Refrigerate Pokémon, and if the Ice-neutral Pokémon are removed, Flying cannot effectively deal with them. Delta Stream and Thick Fat users such as Zapdos help mitigate this weakness, although these abilities can be difficult to fit onto teams. Additionally, even though Flying is able to take advantage of Magic Bounce, it still is incredibly weak to Mold Breaker Stealth Rock, as Flying relies on its defensive presence, forcing it to switch between Pokémon throughout the battle. Stealth Rock also interrupts Minior's Focus Sash, which is Flying's all-star late-game sweeper.
Water is yet another type that is able to take advantage of covering its weaknesses while still maintaining a very strong offensive presence. Both of Water's weaknesses are able to be covered by the abilities Volt absorb (or Motor Drive or Lightning Rod) and Sap Sipper. These are effectively run on bulky Pokémon looking to get free switches such as Mantine and Swampert. However, since it doesn't take much to cover their weaknesses, there's plenty of room on the team for additional utility with Magic Bounce or Mold Breaker or extra sustain with abilities like Regenerator and Poison Heal. On top of this, there are plenty of strong attackers that take advantage of abilities like Tinted Lens and Adaptability, like Volcanion, as well as Triage users like Golisopod. Due to the sheer number of possibilities available to Water, teams can be drastically different from each other and built to handle different threats or types more easily.
The means of beating Water are determined by what type of team the opponent is using. As mentioned, the wide variety of possibilities prevents there from being one consistent strategy to beating the type. However, Water has trouble dealing with Pokémon utilizing Desolate Land such as Heatran and Volcarona, as well as Pokémon looking to surprise Water teams with Water Absorb or Storm Drain. Additionally, Water has trouble with opposing Mold Breaker Pokémon that aim to break up the immunity abilities with strong Electric- and Grass-type attacks, leaving them vulnerable to their shared weaknesses.
Metagame Titans
Minior
Although Minior may not look like a threatening Pokémon, seeing nearly no use in standard Monotype, access to the ability Dazzling gives it a great niche as a late-game setup sweeper. With great mixed offenses, a Focus Sash, and access to Shell Smash, Minior is able to sweep through opposing teams late-game that lack resistances to its coverage moves, making it an amazing late-game cleaner. Its ability Dazzling grants it an immunity to priority moves, preventing opposing Pokémon from revenge killing it. Thus, there is very little that can stop it once its foes have been weakened enough through the course of the battle. The best means of overcoming Minior are to either put extreme pressure on the opposing team by maintaining Stealth Rock throughout the battle to break its Focus Sash, or utilize a Mold Breaker Pokémon with a priority move to ignore Dazzling.
Priority
Thanks to the Monotype AAA ban of Psychic Surge, strong priority has become a very prominent threat in the metagame. The first side of priority spam is Pokémon with priority moves such as Extreme Speed, Fake Out, and Quick Attack combined with one of the many abilities that change the typing of Normal-type attacks like Galvanize, Refrigerate, Pixilate, and Aerilate. This allows Pokémon to gain very strong priority along with either increased coverage or stronger STAB attacks. For example, Entei utilizes Refrigerate to blast past threatening Ground- and Flying-types for Fire teams with Extreme Speed, while Lucario utilizes Galvanize with Extreme Speed to help Steel with the troublesome Water matchup. The other side to priority spam is the ability Triage, which grants all moves with inherent recovery such as Horn Leech, Giga Drain, and Leech Life a whopping +3 priority. This ability works in tandem with setup sweepers such as Swords Dance Tapu Bulu and Golisopod to blast past opposing teams when the opportunity presents itself. The best means of dealing with priority are the abilities Dazzling and Queenly Majesty, which grants an immunity to any priority move. However, it is often difficult to give up a more widely useful ability on most Pokémon.
Immunities
Various abilities that grant a type immunity have massive roles in Monotype AAA. By effectively creating immunity cores, bulky teams can overcome their common weaknesses and take on opposing threats. Popular abilities such as Volt Absorb, Water Absorb, Levitate, Sap Sipper, and Flash Fire allow Pokémon to take on threatening Pokémon utilizing the respective coverage. For example, Sap Sipper on a Water team prevents Pokémon such as Swords Dance Triage Tapu Bulu from cleanly sweeping, while Levitate Toxapex prevents threatening Ground-types from blasting past it. One problem with these abilities is Mold Breaker, allowing certain Pokémon to threaten entire teams by ignoring the immunity. For example, Mold Breaker Infernape ignores Flash Fire on certain Steel-types to help break up the defensive core. Some means to get around Mold Breaker are Primordial Sea and Desolate Land, which grant immunities to Fire- and Water-type attacks, respectively, while boosting their respective weather's attacks. Common Pokémon such as Ferrothorn and Heatran take advantage of these abilities to prevent Mold Breaker users from breaking them.
Replays
Conclusion
Monotype AAA is one of the most diverse Monotype OMs, as most types are viable within the meta. Every type is able to take advantage of improved abilities to form teams featuring overwhelming offense or unbreakable defense. Monotype AAA truly is an ever-evolving metagame, with new strategies being developed with each tournament it's included in. While Monotype AAA might seem overwhelming at first to jump into, be sure to give it a try. We feature resources and sample teams in the AAA post in the Monotype OM Mega Thread; be sure to check it out if you'd like to get started! Always remember to stay creative and have fun, especially in this varied metagame!
---
STABmons
Overview
STABmons, a metagame where each Pokémon can use (nearly) any move of its own typing, plays out very interestingly in Monotype. As every Pokémon on a team is the same type, they all have access to the same base movepool, which for some types is extremely beneficial. However, a Pokémon's secondary typing plays an even bigger role in Monotype STABmons than in regular Monotype due to their expanded movepool. This means that Pokémon that typically see no use in Monotype, such as Yanmega on Flying and Crabominable on Ice, are big players in this metagame. The Monotype STABmons banlist is quite different from regular STABmons, with several bans and unbans compared to the standard list. One major ban is Boomburst, which was extremely restricting for the metagame due to the overwhelming power of Normal teams. A full banlist can be found in the Monotype OM Megathread for your viewing pleasure.
Access to a larger movepool heavily skews the type viability compared to regular Monotype. For example, Flying gains a huge plethora of offensive and utility moves, along with their varied secondary typing moves. On the flip side, Psychic barely gains anything notable aside from Photon Geyser, Psystrike, and Psycho Boost, all of which aren't major upgrades from their typical attacks. On top of this, Psychic's general lack of useful secondary typings limits their Pokémon's movepools as compared to other types. Monotype STABmons welcomes innovation and is a continuously evolving metagame since its reintroduction to the OM list.
Top Types
---
Flying is unarguably one of the best and most consistent types in Monotype STABmons. It has access to amazing wallbreakers, fast revenge killers, and even great defensive Pokémon. Flying also has one of the best spreads of secondary typings of any type as well, allowing it to take advantage of a plethora of coverage and utility moves. On top of this, every Pokémon on the team gets access to powerful moves in Dragon Ascent and Hurricane, as well as amazing utility in Roost and Oblivion Wing. Typical Pokémon seen on Flying include fast and powerful Pokémon such as Head Smash + Brave Bird Aerodactyl, Sing Mega Pidgeot, and Tail Glow Yanmega as well as great defensive options that normally do not have a recovery option such as Celesteela, Gyarados, and Landorus-T.
As a type with the best of both worlds, Flying can be very daunting to face; however, it does have a few key weaknesses. One of the biggest is Stealth Rock. Pokémon such as Dragonite and Focus Sash Yanmega are completely reliant on Stealth Rock being kept off of the field, which puts pressure for the Flying user to remove it and can effectively hamper their momentum. Additionally, Flying can easily fall prey to fast and powerful Pokémon, as it's difficult to cover all of their weaknesses at once. For example, Flying can be swept by Swift Swim Water Spout users in rain or by powerful Rock-types such as Mega Tyranitar unless the team properly prepare for them.
Water is one of the most varied types in Monotype STABmons, thanks to its access to a huge number of viable options and great team synergy. Access to even more powerful Water-type attacks such as Water Spout boost the power of sweepers like Choice Specs Kingdra and Keldeo to the extreme, leaving few Pokémon able to take a hit. Other Swift Swim sweepers like Kabutops and Mega Swampert benefit from an expanded movepool with access to stronger physical attacks such as Diamond Storm, Crabhammer, and Precipice Blades. To seal the deal, Water also gains an important means of priority through Water Shuriken, which can revenge kill many faster threats. On the flip side, a more defensively oriented team can utilize Pokémon such as Roost Mega Gyarados and Shore Up Swampert along with the ever-present Toxapex to slowly absorb opposing Pokémon's attacks and whittle down their foes.
Water isn't without its weaknesses, however. Most types run dedicated Water counters on their teams, such as Curse + Horn Leech Cradily and Ferrothorn on Rock and Steel, respectively. Other offensive checks include sweepers such as Tail Glow Yanmega. Additionally, Drizzle-focused teams are extremely reliant on keeping rain active, which is inhibited by opposing weather such as from Tyranitar and Mega Charizard Y. This puts a very heavy burden on keeping Pelipper healthy so that it can continuously set rain throughout the battle. On the flip side, more defensive teams are reliant on keeping their defensive core all healthy, as once one or two of them are KOed, their team synergy fall apart.
Even though Extreme Speed and Boomburst are both banned in Monotype STABmons, Normal is still amazing in Monotype STABmons by amplifying its already enormous bulk. Chansey is one of the best special walls in all of Pokémon, being able to check nearly any special attacker; it also can utilize Transform, which, combined with Eviolite, amplifies its bulk and lets it counter-sweep opposing teams. When combined with Type: Null, they form an amazing defensive core, being able to absorb nearly any attack and heal off the damage. Adding on to this defensive core is Staraptor, which provides amazing Intimidate support, provides entry hazard removal, and threatens physical attackers with Beak Blast. Aside from the defensive core, Normal also has access to great offensive Pokémon such as Diggersby, Mega Pidgeot, and Mega Lopunny along with the utility of Ditto.
Although Normal can be a tough team to break, it is completely reliant on its defensive core. Without it, Normal falls prey to most wallbreakers in the metagame. Therefore, Normal is extremely reliant on its Eviolite core of Chansey and Type: Null, which Knock Off is able to negate. While Dark isn't the most widespread type, Knock Off can be seen commonly run throughout the metagame for the sole purpose of eliminating the Normal defensive core. Additionally, while there are a few powerful attackers on Normal, it has a hard time dealing with bulkier teams that have good recovery options and status due to its own bulky nature and typical lack of setup sweepers.
Metagame Titans
Aerodactyl
Aerodactyl is one of the most notable Pokémon in the Monotype STABmons metagame due to it gaining several attacks that its original movepool is lacking. Head Smash and Brave Bird fit perfectly on Aerodactyl because of its ability, Rock Head, which prevents all recoil damage. These two attacks, when combined with Choice Band and its high base 130 Speed, transform Aerodactyl from a mediocre suicide lead into a powerful and threatening wallbreaker. The brute force of Aerodactyl can make it very difficult to check defensively, as it can nearly 2HKO extremely bulky Pokémon such as maximum Defense Eviolite Type: Null. It even gains access to priority in Accelerock, which allows it to revenge kill weakened Choice Scarf Pokémon that otherwise threaten it. However, Aerodactyl still maintains its frailty and mediocre defensive typing, allowing it to be easily revenged.
Araquanid
While it may not be initially intuitive, Araquanid can be a very potent wallbreaker and sweeper. Its typing grants it access to two key moves, Tail Glow and Water Shuriken. Araquanid has a very low base 50 Special Attack stat; however, Tail Glow more than makes up for this, bringing its Special Attack to decent levels after only one boost. Additionally, its ability, Water Bubble, doubles the power of all Water-type attacks, which become overly powerful when combined with Tail Glow. Araquanid's low base 42 Speed is made up for with Water Shuriken, a powerful priority attack. At +3, Araquanid is able to OHKO Pokémon such as max Special Defense Celesteela with Steam Eruption, while Water Shuriken can OHKO Pokémon such as offensive Mega Scizor with only 3 hits. Unfortunately for Araquanid, the abundance of Flying- and Rock-type coverage limits the number of opportunities it has to set up.
Mega Pidgeot
Even though Boomburst is banned in Monotype STABmons, Mega Pidgeot still manages to come out as a threatening foe. Sing, when combined with No Guard and its great base 121 Speed, allows it to put the vast majority of the unboosted metagame to sleep. This can be difficult to handle for your opponent, as their switch-in will be hit hard with a powerful Hurricane or Techno Blast. This is very tricky to play around, as one Pokémon will nearly always be asleep when facing a Mega Pidgeot team. Given its utility and power, Mega Pidgeot also benefits from the amazing team support from both Normal and Flying. Normal grants it a great defensive backbone to switch into when threatened, while its Flying teammates benefit greatly from free switches granted by Sing. The best way to handle Mega Pidgeot is to properly assess which Pokémon is least useful and allow it to fall asleep while utilizing either faster Pokémon or overly bulky walls to check it.
Replays
Conclusion
Monotype STABmons is an exciting and fast-paced metagame; it is an interesting departure from standard Monotype. While the overarching threats may seem difficult to overcome, ingenuity and careful team building are the keys to success. The vast majority of types all have their own niche in countering other types and are even able to be built to take down these prominent types with the right team composition! Thinking outside the box can lead to very successful teams as seen throughout tournament play of this metagame. If you're interested in learning more about Monotype STABmons or are looking for a sample team, check out the STABmons post in the Monotype OM Mega Thread!