Grass Monotype: In-depth analysis about aspects and matchups
Introduction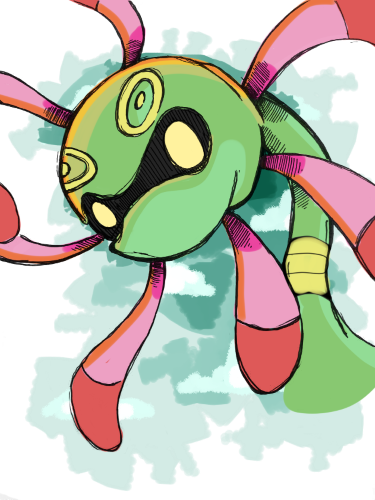 Grass teams are among the most underrated in the Monotype metagame: they don't really have many good matchups, often struggling with top-tier types that are really common in the current Monotype environment. However, they can work surprisingly well, provided they are played correctly, just like many other types that sit at the bottom of usage. Playing with teams revolving around this type focuses mostly on utility granted by the likes of Breloom, which gets Spore, a STAB priority move, and wallbreaking power with Bullet Seed and Technician, and Whimsicott, which has the ability to cripple opposing threats and setup sweepers with Prankster + Stun Spore or Encore. Furthermore, the amazing defensive core of Ferrothorn and Mega Venusaur helps to take on several types and threats that would be really difficult to handle otherwise.
---
Pros
Decent number of viable options;
All Pokémon are immune to Leech Seed and powder moves;
Wide variety of Grass-type combinations avaliable, making offensive and defensive cores more successful;
Mega Venusaur + Ferrothorn core is difficult to break for several types;
Can set both Stealth Rock and Spikes without having to waste an important Pokémon slot.
---
Cons
Struggles against most top-tier types, specifically Flying, Steel, and Psychic;
Bad offensive typing in overall, hitting only three types super effectively and is resisted by a lot of other types;
Grass has five weaknesses on its own, the highest number of weaknesses, similarly to Rock teams;
Lacks a reliable means of entry hazard removal in general, as while Shiftry and Tropius both have Defog, neither can employ it effectively.
---
Teambuilding basics
When building any Grass Monotype team, your main considerations should be Mega Venusaur and Ferrothorn. As explained before, these two form an amazing defensive core that can be difficult for a lot of types to break. Furthermore, they add really useful resistances to their team: Mega Venusaur can take Fire and Ice moves thanks to Thick Fat, while Ferrothorn covers its partner's weaknesses with a resistance to Psychic and a neutrality to Flying moves. Your next step is to look for tools that will provide support, offensive power, and anything else important for completing a team's synergy. Breloom, Cradily, and Whimsicott work well on every Grass team thanks to their diverse movepools and coverage options as well as ability to check several key threats such as Mega Pidgeot, Togekiss, Charizard, etc.
Grass teams can be built in all the three common archetypes: offense, stall, and balance. Balance is by far the most viable of the three, as it confers the ability to sponge attacks with the main core and then dish out damage and apply pressure to the opposing team. It also can reliably take on the most matchups out of the three archetypes, and that's definitely something to aim for when teambuilding.
Besides the options mentioned above, there are Pokémon that might be more fitting than others in your team depending on the playstyle you are running. For example, Gourgeist and Tangrowth aren't commonly seen on balance and offense teams, but they can work well on teams with a more defensive approach thanks to their bulk and movepools. Shiftry and Virizion are also noteworthy options that can fit on several Grass teams and aren't really seen elsewhere. Rotom-C and Serperior can also be good, depending on the circumstances, for pivoting and late game cleaning, respectively.
To summarize, Grass has a wide range of options and can work with a variety of Pokémon combinations as long as the roles are clearly defined and offensive/defensive coverage is spread among the team members. You shouldn't be afraid to test new builds and see what fits your team best. See below for more detailed descriptions of how the various Grass-type Pokémon fit onto Grass teams.
The most important core for every team:


---
These two are necessities on every Grass team regardless of the playstyle, and for good reason. Mega Venusaur acts as an effective tank thanks to its Thick Fat ability, which confers Ice and Fire neutralities, and great bulk. Ferrothorn adds to the defensive core by covering Mega Venusaur's Psychic and Flying weaknesses, and it acts as a great entry hazard setter. It can also act as a great defensive Pokémon thanks to its access to Leech Seed, although it lacks an alternative means of reliable recovery. Both of these Pokémon together cover many weaknesses of Grass teams that would be very difficult to handle otherwise.
---
Balance options:


---
Cradily is a great option on both balance and stall teams. It acts as a great special wall, thanks to its decent 86 / 97 / 107 spread and access to Recover. Furthermore, its unique Rock / Grass typing grants an additional neutrality to Fire and Flying moves, handling threats when the main core isn't enough. It is also the best Stealth Rock setter available to Grass teams, simply because it has more opportunities than any other Pokémon to make use of the move.
---
Whimsicott works well on nearly every team thanks to its ability to immediately put setup sweepers out of commission with a Prankster-boosted Encore. It can also run a wide variety of support move such as Substitute, Stun Spore, and Leech Seed depending on what fits your team best. Lastly, it makes squaring up against types found commonly in standard play, such as Dark, Fighting, and Dragon, a lot easier.
---
It's no surprise that Breloom is a great offensive addition to any Grass team. It has access to a 100% accurate sleep-inducing move in the form of Spore, priority in Mach Punch, which allows it to act as a late game cleaner on several matchups, and a strong STAB move in Bullet Seed. What's more is the latter is further boosted by Technician, which allows Breloom to punch holes in defensive-based teams.
---
Celebi's solid stats and movepool give it the ability to effectively take advantage of a plethora of sets, rendering it a versatile threat. Earth Power and Psychic make Poison, Fighting, and Steel matchups easier, though Celebi also has access to many useful support options such as Thunder Wave, Healing Wish, and Nasty Plot + Baton Pass. Its ability, Natural Cure, also allows it to act as a great status absorber.
---
Serperior can act as a great late-game cleaner, as access to Contrary and Leaf Storm allows it to deal solid damage that increases greatly after just one or two uses. It doesn't have many opportunities to sweep on its own, but it is an option worth considering that can work really well with proper support.
---
Rotom-C has access to Volt Switch, which helps it to maintain momentum and consequently act as one of the best pivots available to Grass teams. It is also one of the best checks to Flying threats such as Mega Pinsir and Togekiss. Its Electric / Grass typing and Levitate ability give it an immunity to Ground and a neutrality to Flying attacks, which are valuable for defensive and balanced teams alike.
---
Offense options:

---
Shiftry can act as a decent offensive tool thanks to its ability Chlorophyll and access to moves like Sucker Punch, Swords Dance, and Rock Slide—I wouldn't recommend running a Defog set on this one, though, since it's very hard to find opportunities to use it, and it often comes at the cost of Shiftry's life. It eases Psychic and Fire matchups, which are really hard for Grass teams.
---
Mega Sceptile can work as an alternative Mega Evolution on offensive or hyper offensive variants, but the problem is that Mega Venusaur is often irreplaceable because it covers lots of types and threats that Sceptile cannot. Still, its great Speed, decent Special Attack, and secondary Dragon typing can be useful against Dragon teams thanks to STAB Dragon Pulse. Lightning Rod also allows it to switch in on common moves like Thunder Wave and Discharge, which are mainly used for paralysis.
---
Virizion can be a useful replacement for Breloom thanks to its higher base Speed and bulk. It isn't particularly great offensively, but it get access to Swords Dance, Stone Edge, and several STAB options, which can be very useful for several matchups.
---
Ludicolo isn't particularly great, but it can help against Fire, Ground, and Steel matchups by setting Rain Dance to boost its speed via Swift Swim and its damage output through its Water STAB moves (Hydro Pump or Surf, depending on what fits you best).
---
Stall:

---
Gourgeist-XL acts as a great complementary physical wall thanks to its high physical bulk and access to Will-O-Wisp. Furthermore, its Grass / Ghost typing lets it check important threats like Mega Gallade and Mega Medicham, both of which destroy Grass's usual Mega Venusaur + Ferrothorn core.
---
Tangrowth is a really underrated option for defensive teams. It has great bulk, and Regenerator allows it to recover 1/3 of its health whenever switching out. Its mono-Grass typing allows it to take on several threats with Psychic + Fighting coverage—Meloetta, Alakazam, and so on—which are really hard for the main core to take down. It also makes stuff like Garchomp easier to wear down with proper investment. An Assault Vest set is preferred, since defensive Pokémon like Mega Venusaur and Gourgeist-XL outshine it as a physical wall.
---
If you are having trouble getting started with the teambuilding, here are some sample teams to back you up. They pretty much follow the idea of covering a wide range of types and can handle common threats for Grass teams.
Click on one of the buttons to reveal the teams!
Ferrothorn @ Leftovers
Ability: Iron Barbs
EVs: 252 HP / 4 Def / 252 SpD
Sassy Nature
IVs: 0 Spe
- Spikes
- Leech Seed
- Protect
- Gyro Ball
Cradily @ Leftovers
Ability: Storm Drain
EVs: 248 HP / 252 SpD / 8 Spe
Careful Nature
- Stealth Rock
- Toxic
- Rock Slide
- Recover
Venusaur @ Venusaurite
Ability: Chlorophyll
EVs: 248 HP / 240 Def / 20 Spe
Bold Nature
- Earthquake
- Sludge Bomb
- Hidden Power Fire
- Synthesis
Whimsicott @ Life Orb
Ability: Prankster
EVs: 4 HP / 252 SpA / 252 Spe
Timid Nature
- Moonblast
- Psychic
- Encore
- Stun Spore
Breloom @ Focus Sash
Ability: Technician
Shiny: Yes
EVs: 4 HP / 252 Atk / 252 Spe
Adamant Nature
- Spore
- Bullet Seed
- Rock Tomb
- Mach Punch
Celebi @ Life Orb
Ability: Natural Cure
EVs: 4 HP / 252 SpA / 252 Spe
Modest Nature
- Earth Power
- Psychic
- Giga Drain
- Recover
Made by Arken
Izz (Rotom-Mow) @ Choice Scarf
Ability: Levitate
EVs: 252 SpA / 4 SpD / 252 Spe
Timid Nature
IVs: 0 Atk
- Leaf Storm
- Volt Switch
- Trick
- Thunder Wave
Nodt (Venusaur-Mega) (M) @ Venusaurite
Ability: Thick Fat
EVs: 248 HP / 252 Def / 8 SpD
Relaxed Nature
- Earthquake
- Sludge Bomb
- Hidden Power Fire
- Synthesis
Goltas (Ferrothorn) @ Leftovers
Ability: Iron Barbs
Shiny: Yes
EVs: 252 HP / 4 Def / 252 SpD
Sassy Nature
IVs: 0 Spe
- Spikes
- Leech Seed
- Gyro Ball
- Protect
Lilium (Cradily) (F) @ Leftovers
Ability: Suction Cups
Shiny: Yes
EVs: 252 HP / 4 Atk / 252 SpD
Careful Nature
- Stealth Rock
- Rock Slide
- Toxic
- Recover
Versai (Serperior) (M) @ Leftovers
Ability: Contrary
Shiny: Yes
EVs: 40 HP / 216 SpA / 252 Spe
Timid Nature
IVs: 0 Atk / 30 SpA / 30 Spe
- Leaf Storm
- Dragon Pulse
- Hidden Power Fire
- Substitute
Champi (Breloom) (F) @ Life Orb
Ability: Technician
Shiny: Yes
EVs: 252 Atk / 4 Def / 252 Spe
Adamant Nature
- Swords Dance
- Spore
- Mach Punch
- Bullet Seed
---
Threatening types and how to handle them
As explained above, Grass teams often have trouble with some of the most common types in the Monotype metagame. This section contains some tips and information to handle common threats to Grass teams. It is essential to develop ways to get around weaknesses and have a chance to win matchups that would be impossible otherwise.
Steel
Steel teams are very inconvenient to face for Grass thanks to their ability to freely switch in in a wide variety of situations and strike back really hard. Heatran, Skarmory, and Mega Scizor are the main threats, but they aren't really impossible to deal with. It is heavily recommended to have Fire and Ground coverage on Mega Venusaur, Cradily, or Celebi so this matchup gets easier.
Wincons: Mega Venusaur, Breloom
Other useful Pokémon: Ferrothorn, Celebi
---
Tips
Mega Venusaur is your first answer to Mega Scizor, thanks to its great bulk and ability to dish out lots of damage to it with Hidden Power Fire. However, it should be kept healthy for the most part of the game; don't make risky plays with it, or you most likely will have zero answers to Scizor.
If you anticipate Scizor setting up Swords Dance against your Ferrothorn or Cradily, don't be afraid to switch to Whimsicott and Encore it, as that can avoid your team getting swept or losing momentum with Mega Venusaur.
Heatran can be very challenging to handle, especially if it is holding an Air Balloon. If you are having trouble, a nice play is switching to Cradily and trying to break its Balloon with Rock Slide or then setting Stealth Rock. With its high special bulk, Cradily is able to take a few hits, and it can occasionally force Heatran out if it lacks Toxic. If you have Earthquake on Cradily or Mega Venusaur, however, this matchup shouldn't be a problem for you.
The match often starts with Skarmory setting up hazards, due to the ubiquity of hyper offense variants of Steel teams. It is recommended to take down Skarmory as soon as possible, so starting the battle with something that has Hidden Power Fire is a good choice.
Fire
This matchup is obviously tough, not only due to the type effectiveness, but also due to the sheer offensive pressure Fire teams are able to put on Grass, breaking through its core with ease. Cradily is pretty much a required Pokémon for this matchup, thanks to its ability to set Stealth Rock quite effectively as well as check important Pokémon on Fire teams.
Wincons: Cradily, Mega Venusaur, Shiftry
---
Tips
Make sure to keep Cradily healthy throughout the game. This is very important, because it is your most important check for lots of special attackers on Fire teams, most notably Mega Charizard Y.
As stated before, setting Stealth Rock and ensuring it stays up for the rest of the match can make this matchup a lot easier. Additionally, taking out Torkoal and/or the team's Defogger allows you to pressure the opposing team more reliably, making it less troublesome for your team to handle threats, as well as lowering opposing Pokémon's health to KO range to the point revenge killers like Serperior and Breloom can KO them.
Focus Sash Breloom is a nice lead for this matchup, considering Fire teams tend to start with their Infernape as a way of setting their hazards and preventing Cradily from doing anything. Rock Tomb deals solid amounts of damage to most Fire Pokémon, and it lowers Speed, punishing faster switch-ins.
Rock Slide Shiftry is a good way of checking Fire teams once Charizard Mega Evolves, thanks to Drought setting up sun and boosting Shiftry's Speed to high levels via Chlorophyll.
Poison
Poison is probably the least difficult disadvantageous matchup to handle for Grass, but it is still tough and annoying. It has got some nice tools to take down most Pokémon, ranging from Life Orb Nidoking to walls like Mega Venusaur and Weezing, which are very difficult to break without Psychic moves. If you have Celebi, however, this matchup isn't that much trouble.
Wincons: Celebi, Mega Venusaur
Other useful Pokémon: Cradily, Ferrothorn, Whimsicott
---
Tips
If you have Celebi, use its Psychic STAB move to deal lots of damage to common Poison threats. Thanks to its base 100 Speed stat, it can outspeed most Pokémon of the type. Watch out for Drapion and Skuntank, which are common switch-ins for Celebi due to their secondary Dark typing, so clicking Earth Power can be a good way to handle them.
Ferrothorn and Cradily are good ways of checking Gengar, especially when both are using a specially defensive spread, allowing them to switch into common moves like Sludge Wave and Shadow Ball and strike back with their STAB moves. Watch out for Focus Blast, though.
If you are having trouble handling opposing Mega Venusaur, PP stalling with Cradily is a good option to weaken it.
Flying
Flying teams usually rely on their great defensive core (Skarmory + Zapdos) to stop Grass teams in their tracks. This can get even worse if the opponent is using Charizard as their Mega option, thanks to its great wallbreaking power. Just like in Fire matchups, keeping hazards up is essential to victory.
Wincons: Cradily, Rotom-C
Other useful Pokémon: Mega Venusaur, Ferrothorn, Whimsicott
---
Tips
Volt Switch Rotom-C can be very useful for this matchup, since it handles Skarmory very well and can aid your team in keeping momentum.
It is advisable to keep Ferrothorn and Cradily healthy throughout the game, especially if the opposing team has Togekiss. These are able to take Air Slashes effectively from Scarf variants. Don't let your guard down, though; Togekiss usually runs Trick, and this can cripple these Pokémon for the rest of the game.
Whimsicott can do a great job by stopping common setup sweepers in their tracks, most notably Mega Gyarados. Also, don't hesitate to use Stun Spore against dangerous threats like Mega Charizard Y, Togekiss, Tornadus, and so on.
Psychic
Psychic is probably the hardest matchup for Grass teams. It is very difficult to break through Psychic's defensive core, especially Mew, with its ability to wall nearly every Grass-type pokemon. Furthermore, Psychic has a great offensive core that can easily break through nearly all Grass Pokémon, consisting of Victini, Mega Medicham, and Hoopa-U. You will have to take advantage of your opponent's mistakes and hope they aren't using specific sets that can be very troublesome for your team. If you have Shiftry, you might have an easier time handling the opposing team and be able to pull of a sweep should your opponent be caught off guard with Swords Dance or Substitute.
Wincons: Shiftry
Other useful Pokémon: Ferrothorn, Gourgeist-XL, Whimsicott
---
Tips
Keeping hazards up can help in wearing down Victini, which is a major threat for Grass teams.
If Mew has Taunt, paralyzing it with Stun Spore Whimsicott might be a good idea, allowing slower teammates like Cradily to use status moves, most notably Stealth Rock, before getting Taunted.
Status absorbers can work well against Mew (Celebi and Trevenant), since they don't mind Will-O-Wisp a lot and can usually stay in the field for a long period of time.
Preserving Ferrothorn can be very useful throughout the game, especially if the opposing team has Jirachi.
Bug
Grass vs Bug is a very annoying matchup, and it is somewhat hard to handle due to the great offensive pressure their Mega Pokémon, either Mega Heracross or Mega Pinsir, can put, as well as them having really good tools to get rid of your hazards (Armaldo and Forretress are both hard to take down outright), which should be one of your main ways to win the game. If you have Gourgeist-XL, then things might be way easier, since it can act as a reliable spinblocker in this matchup.
Wincons: Cradily, Mega Venusaur
Other useful Pokémon: Whimsicott, Ferrothorn, Gourgeist-XL
---
Tips
Aim to take down the opposing team's hazard remover (either Armaldo of Forretress, depending on the team). This will make it easier to set and keep up Stealth Rock, making the matchup dramatically easier.
Cradily is important for checking Volcarona. It has a good chance to survive most of it attacks, even after a boost, and it can strike back with Rock Slide, taking down offensive variants.
Mega Venusaur should be kept alive for Heracross and Scizor. Defensive sets can check Choice Scarf Heracross and prevent it from getting boosts via Moxie, as well as taking most Scizor attacks and striking it back with Hidden Power Fire.
Use Whimsicott to prevent important setup sweepers on the opposing side from using their boosting moves. Pinsir and Scizor are good examples of those, and it can be worth sometimes to switch into these Pokémon and use Encore if they used said moves.
That's about it for the disadvantageous matchups of Grass. The other types aren't really as difficult to handle as the ones mentioned above: you often rely on the main core with the offensive options that you have got, as well as prediction, which is important for every Monotype battle, regardless of the type you are using. Dragon and Ice teams can be a slightly tougher matchup for inexperienced players, but keeping the main core alive and relying on Whimsicott and Breloom can ease those matchups a lot.
---
Get out there!
While Grass-type teams generally have a disadvantage in the overall Monotype metagame, they can succeed when skillfully played.
After reading this article, head over to Pokémon Showdown's Monotype Room to play in a tournament, challenge other Monotype players, or discuss new ideas you might have with them.