Over Used: Winners and Losers of the Generation Shift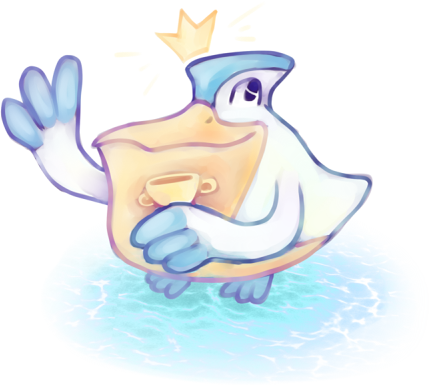 Art by LifeisDANK.
Introduction
It has been around one year since the introduction of SM, and the introduction of 85 new Pokémon has caused a major metagame shift. Thanks to the Guardian Deities, Kartana, Magearna, Ash-Greninja, Blacephalon, and Stakataka, a new metagame has been shaped. Other Pokémon that were previously banned, Greninja, Mega Mawile, Hoopa-U, and Mega Sableye, also contributed to this. Some Pokémon have completely disappeared off the face of the earth, while others have gotten significantly better.
---
The Winners
---
Zygarde
Kalos's ecosystem protector wasn't in a really great spot in ORAS; the added bulk and access to Extreme Speed was really nice, but its fellow Ground / Dragon-type Garchomp was usually more effective on most teams due to its better Speed and power, and Zygarde used to be BL. It was still a dangerous Pokémon if used to its fullest potential but just not quite as dangerous without enough setup.
In SM, however, Zygarde gained a brand new ability in Power Construct, which quickly was banned to Ubers, leaving Zygarde with only its useless Aura Break ability. However, SM gave Zygarde more gifts than a Complete forme; Zygarde received a whopping three signature moves in the transition to SM, but the one that really made it stand out was Thousand Arrows. Bypassing the Ground immunity of premier switch-ins, such as Zapdos, Skarmory, and Celesteela, was a real game changer for Zygarde. This made it much more effective at not only sweeping but also boasting immediate power with Choice Band, as not having to worry about Flying-types and Levitate users switching in was a big incentive just to slap a Choice Band on your Zygarde and call it a day. It can also opt for different sets like Dragon Dance with Groundium Z or Dragonium Z and Double Dance Zygarde with Dragon Dance and Coil, both of which fit on different team archetypes. So overall, Zygarde really appreciated Game Freak's plans for its SM destiny, rising from a poor man's Garchomp into a top-tier OU threat.
Mega Tyranitar
Mega Tyranitar was extremely hard to justify using in ORAS due to the necessity of other Mega Evolutions like Mega Scizor, Mega Lopunny, Mega Diancie, and Mega Metagross; these Mega Evolutions both gave it competition for a team slot and could beat it. It also saw a lot of competition from its base forme, which had a lot more initial Speed with a Choice Scarf or power with a Choice Band set.
With the introduction of SM, the value of the Mega slot went down by a lot. Mega Evolutions are no longer a necessity on a team, and the banning of Mega Metagross also heavily benefitted it because it had one less Pokémon to compete with for a Mega slot and lost one of its checks. The transition from ORAS to USM replaced sets like Choice Scarf and Chople Berry Tyranitar with Dragon Dance and Stealth Rock Mega Tyranitar, respectively. This allows Mega Tyranitar to truly shine, since it's a good Stealth Rock setter thanks to its ability to pressure common Defoggers like Latios, Latias, and Mantine. This coupled with its insane bulk means it's very consistent in setting up Stealth Rock. When Mega Tyranitar got released, it saw a good amount of usage on Aurora Veil teams, and it later adapted to balance and bulky offense teams where it's a very potent sweeper thanks to its access to Dragon Dance and good coverage options. These let it break through defensive backbones very well. The fall of Fighting-types also helped Mega Tyranitar out by a mile; not having to worry about these as much as in ORAS is great.
Hawlucha
In ORAS, Hawlucha didn't have much going for it; it was doomed to BL, too good for UU and not good enough for OU. Relying on Sitrus Berry and Substitute to activate its ability was enough of a burden already, meaning it had few opportunities to set up a Swords Dance. Additionally, trying to sweep in a metagame ruled by Talonflame wasn't that great of an idea either.
However, in SM, with the introduction of the Terrain Seeds, Hawlucha soared to viability, as Terrain support from one of the Island Guardians was enough to activate its Unburden ability immediately, making it a much more reliable sweeper. The defense boosts are also very welcome bonuses that let Hawlucha better take on Quick Attack from Mega Pinsir if paired with Tapu Koko or Tapu Bulu or set up on Landorus-T and Mega Venusaur with more ease if paired with Tapu Lele or the not-as-viable Tapu Fini.
Pelipper
Pelipper wasn't good at all in ORAS, sitting comfortably in PU as a Defogger and physical wall, making great use of its typing and access to Roost to do so. But in SM, Pelipper received the godsend ability of Drizzle, which skyrocketed it all the way up to OU, completely outclassing, in any regard, former OU Drizzle user Politoed, which now sits in the depths of PU where Drizzle is banned.
As of SM, Pelipper's access to U-turn and Roost makes it a reliable rain setter for full rain teams, bringing the playstyle to brand-new heights, but it often takes on a different approach by going offensive with Choice Specs-boosted Hydro Pump and Hurricane, considering the two moves' great coverage and high Base Power.
Volcarona
At first glance, it's difficult to understand why Volcarona wasn't top tier in ORAS; it has everything going for it, right? It had a good Speed tier, great coverage, an outstanding Special Attack stat, and most importantly Quiver Dance, so why was it a rather obscure and inconsistent sweeper? It had a big enemy in Talonflame. The Gale Wings bird could easily take any Volcarona down with a priority Brave Bird, making Volcarona's role as a sweeper very shaky against any team with Talonflame on it.
With the downfall of Talonflame in SM, however, Volcarona gained a massive boost in viability, as its main revenge killer simply plummeted from OU. The introduction of Z-Moves was also very kind to Volcarona, enabling it to use a plethora of options such as Buginium Z, Psychium Z, and Firium Z. It may not have high usage, but it still puts massive constraints on teambuilding, making Choice Scarf Keldeo run Stone Edge simply to revenge kill it, forcing many bulky offense teams to run a Choice Scarf user faster than +1 Volcarona, and influencing some Toxapex to run Payapa Berry.
The Losers
---
Slowbro
Slowbro was an extremely good, unique bulky Water-type in ORAS OU. It was capable of walling many top-tier threats, including Pokémon like Talonflame, Keldeo, Mega Charizard X, and Mega Lopunny. It could also function as a Calm Mind sweeper, which was possible thanks to its immense bulk and access to Scald, which allowed Slowbro to burn Pokémon to take physical hits even better.
A lot of things changed for Slowbro, and not for the better. Toxapex gives Slowbro direct competition as a bulky Water-type, boasting more bulk and an overall better defensive typing. Toxapex also has access to Haze and Toxic Spikes, letting it offer more for its team than Slowbro can. The surge of Toxic Spikes, which was due to Toxapex, also indirectly crippled Slowbro. Ash-Greninja is a metagame-defining Water-type that Slowbro can't handle due to Ash-Greninja's Dark typing and Slowbro's relatively poor Special Defense stat. Gale Wings got nerfed in SM and ended up becoming Talonflame's fall, which meant Slowbro had one less Pokémon to wall. Choice Specs Keldeo was very popular in ORAS; unfortunately, thanks to the introduction of Toxapex, Keldeo got a lot worse, and again, Slowbro had one less Pokémon to care about. Z-Moves mean that Slowbro can be overwhelmed by Pokémon like Landorus-T and Garchomp that it's supposed to check. Slowbro now resides in NU.
Talonflame
Kalos's regional bird was really good in ORAS. The combination of Bulk Up or Swords Dance and priority Brave Bird or Acrobatics made it a top-tier threat, despite its measly base 81 Attack. In ORAS, it used to run specially defensive sets using priority Roost to set up more freely with Bulk Up, but more offensive sets such as Swords Dance and Choice Band were viable as well. Its ability allowed it to keep certain setup sweepers, such as Volcarona and Serperior, in check.
However, before SM's official release, some dataminers found out that Gale Wings, the key aspect to Talonflame's success, had been considerably nerfed. In ORAS, it always granted priority to Flying-type moves, but in SM, the ability would only trigger if Talonflame was at full HP. This nerf made Talonflame plummet all the way from OU in ORAS to BL2 in SM. Nowadays, it absolutely needs full Speed investment, as anything from Stealth Rock to weather chip damage removes its capability to gain priority, and keeping it at full health is very difficult and makes it extremely unreliable to build around. Overall, Talonflame's prevalence is missed by many, due to its very interesting and unique concept—well, maybe not in Game Freak's eyes.
Mega Gardevoir
Mega Gardevoir was in a good spot in ORAS. It was a solid wallbreaker that, despite having a STAB combination walled by Steel-types, was capable of punching holes in common archetypes and punishing said Steel-types with Focus Blast. Its Hyper Voices were also extremely strong, and most switch-ins were punished by either Focus Blast or Psyshock. Finally, it had very little competition as a Psychic-type or a Fairy-type special wallbreaker. However, all of that changed with the introduction of one Pokémon: Tapu Lele.
Many would have expected the Pixilate nerf to be the factor that devastated Mega Gardevoir's role, but in reality, the problem was Akala Island's Guardian Deity, Tapu Lele. It did what Mega Gardevoir did except better; even without a boosting item, Tapu Lele is overall stronger than Mega Gardevoir, and counting the multitude of items that Tapu Lele could wield, Mega Gardevoir got completely left behind. There's barely any reason to use Mega Gardevoir over Tapu Lele. Will-O-Wisp, Taunt, Healing Wish, base 100 Speed, and Hyper Voice going through Substitute are a couple of assets Mega Gardevoir still has on its arsenal over Tapu Lele, but they really don't come close to making Mega Gardevoir niche-worthy. Therefore, as soon as Mega Gardevoir got released, it wasn't much longer until it had so little usage that it dropped to UU. But then, after wrapping up their Weavile suspect test, the UU council voted on Mega Gardevoir, and a near-unanimous 9-1 vote trapped Mega Gardevoir in the BL limbo: outclassed in OU, but overpowered in UU.
Clefable
Clefable was a phenomenal Pokémon in ORAS, having a wide variety of sets ranging from Stealth Rock setter to Calm Mind sweeper. It was capable of walling a huge portion of the tier while also being able to act as a sweeper thanks to its potent defensive typing in Fairy and access to Thunder Wave to paralyze and outspeed foes, Soft-Boiled to provide Clefable with reliable recovery, solid coverage options in Flamethrower, Ice Beam, and Thunderbolt, and Magic Guard to avoid Toxic poison, allowing it to sweep more easily. It was also quite effective as a Stealth Rock setter because of its ability to beat most Defoggers.
Clefable is still a very solid Pokémon in USM, but not as metagame defining as it once was in ORAS. This is mainly due to the introduction of both Toxapex and Celesteela, which are capable of blocking Clefable in its path of sweeping with Calm Mind. The introduction of Pokémon like Kartana, Tapu Lele, Tapu Bulu, and Magearna is also bad for it, as they can all heavily pressure Clefable. Despite this, it's still quite good and capable of checking many threats that were irrelevant in ORAS, such as Hawlucha and Zygarde. This is why Clefable has shifted towards a utility Stealth Rock setter in USM instead of a Calm Mind sweeper like in ORAS.
Tornadus-T
Tornadus-T was one of the premier wallbreakers in ORAS due to how strong its Hurricanes were, especially when boosted by a Life Orb; its ability Regenerator also meant that it could negate any recoil damage taken from Life Orb. There was also a severe lack of viable Flying-resistant Pokémon, the main one being Rotom-W, which didn't like taking a Life Orb-boosted Hurricane at all, as it did up to 38% and Rotom-W lacked any kind of consistent recovery. Tornadus-T could also utilize an Assault Vest successfully, as this made it a good pivot thanks to good utility moves in Knock Off and U-turn.
Tornadus-T nosedived in viability with the introduction of SM; this is mainly due to power creep but also thanks to the introduction of many Pokémon that can beat it like Tapu Koko, Tapu Lele, Magearna, and Toxapex. Luckily for Tornadus-T, with USM it gained the ability to act as an offensive Defogger; thanks to this, Tornadus-T is a pretty nice fit on balance teams that are in need of a fast Defogger that brings useful Knock Off utility with it.
Pokémon that are both
---
Mega Charizard X
Mega Charizard X was one of the premier sweepers in the tier thanks to its outstanding power and typing. There was not a lot of counterplay available against Dragon Dance Mega Charizard X in ORAS OU, as there were not a lot of walls that were capable of taking its dual STAB combination and coverage move of choice. The fact that it had access to reliable recovery in Roost meant that it was hard to wear down and could set up a few Dragon Dances on supposed defensive answers.
Thanks to the introduction of Toxapex as well as the surge of defensive Landorus-T, it became very hard for Mega Charizard X to reliably sweep teams with Dragon Dance, ultimately resulting in a shift to a wallbreaker set. Mega Charizard X is a very capable wallbreaker, as many of its checks and counters are susceptible to getting chipped down. This is why Mega Charizard X can successfully break through a large majority of walls and allow its teammates to potentially sweep.
Keldeo
In ORAS OU, Keldeo was a very good user of Choice Specs thanks to the lack of Water- and Fighting-resistant Pokémon; it had very good Speed and Special Attack stats to back it up. It could also defeat a large portion of its checks with burns taking 12.5% HP each turn. These traits made Keldeo a fantastic wallbreaker.
Thanks to Toxapex's defensive typing walling it, Keldeo has started running a Calm Mind + Taunt set in USM OU to beat it. Keldeo's Choice Scarf set also got a lot better thanks to the introduction of Ash-Greninja and the reintroduction of a few other huge threats that Keldeo can successfully revenge kill when equipped with a Choice Scarf. However, Tapu Bulu completely stops Keldeo, so some sets use Hidden Power Poison to deal with it, which is very hard to fit on Choice Scarf and Calm Mind + Taunt sets.
Get out there!
From Talonflame's downfall to the rise of Zygarde and Hawlucha, the ORAS metagame is drastically different to USM's. This, along with the introduction of Z-Moves and several new Pokémon, makes both metagames very distinct and unique. What better way to learn about these two metagames than by playing them? Both generations are unique and interesting in their own ways, so feel free to hop on Pokémon Showdown! and have some fun now that you know the main differences between the two.