Relevant Moves in STABmons
Introduction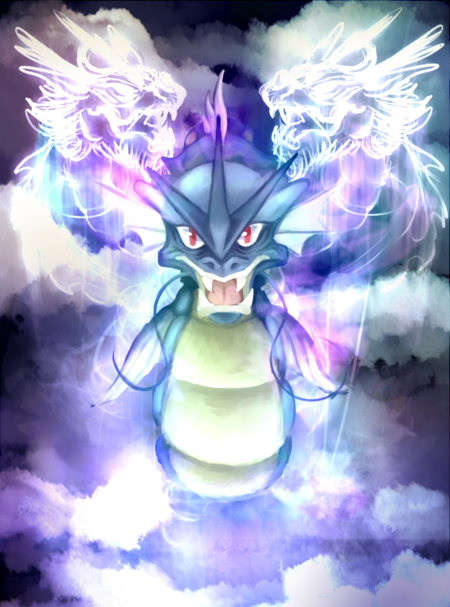 Preparing for individual Pokémon and forming defensive synergy is undoubtedly one of the cornerstones of good teambuilding. The STABmons metagame puts a twist on this by introducing all moves of each type to Pokémon that share that type. For example, all Normal-types gain access to Extreme Speed, all Grass-types gain access to Spore, and all Water-types gain access to Steam Eruption. When teambuilding, it becomes important to prepare for common moves as well as for the Pokémon that use them. For example, teams might opt to pack a tank Garchomp to rack up residual damage on common Extreme Speed users, a Choice Scarf Tyranitar to switch into and Pursuit trap Boomburst users, or a Sleep Talk Heatran to beat Spore users in general. This article will introduce you to some of the most common moves in STABmons that receive widespread distribution, as well as popular users of these moves and their own individual traits.
---
Extreme Speed
The user nearly always goes first.
Type:
Category:
Base Power: 80
Accuracy: 100%
PP: 5 (8 Maximum)
Priority: +2
Mega Lopunny
Mega Lopunny is possibly the best Extreme Speed user in the metagame. It's normally seen running one of two sets: a Swords Dance set that allows it to act as an exceptionally dangerous sweeper, or a utility attacker that revenge kills a plethora of threats with Fake Out + Extreme Speed. Unlike most Extreme Speed users, Mega Lopunny possesses an excellent Speed stat that allows it to hit other Extreme Speed users first. It also has a secondary Fighting typing and the ability Scrappy, which gives it perfect coverage in just Extreme Speed and High Jump Kick. Swords Dance Mega Lopunny is incredibly difficult for opposing teams to deal with once it has set up, as it has access to Ice Punch to muscle through bulky Ground-types and can completely bypass Sableye and Mega Sableye with boosted Extreme Speed and High Jump Kick, respectively. Alternatively, Mega Lopunny's utility set takes advantage of its incredible Speed tier to freely remove hazards with Rapid Spin, which cannot be blocked thanks to Scrappy. Fake Out is always seen on this set, as the Fake Out + Extreme Speed combination is effectively a 120-Base Power Normal-type priority attack that Mega Lopunny can use to revenge kill many sweepers thanks to its high Attack stat.
---
Azumarill
As its pre-evolution Azurill is a Normal / Fairy type, Azumarill gains access to Normal-type moves. It already learns priority in Water Shuriken, but it is often seen running Extreme Speed for a reliable priority attack with solid neutral coverage. Choice Band sets appreciate the ability to revenge kill Pokémon that resist Water, such as Keldeo and Serperior. Azumarill can also opt to run Extreme Speed on its Belly Drum set, which allows it to OHKO one of its traditional counters in Mega Venusaur at +6. What differentiates Azumarill from other Extreme Speed users is its excellent Water / Fairy typing, which allows it to KO bulky Ground-types in Landorus-T, Gliscor, and Garchomp with ease, as well as revenge kill Choice Scarf Terrakion, a common threat to Normal-types, with Water Shuriken.
---
Ursaring
Thanks to its great base 130 Attack and excellent ability in Guts, Ursaring is the strongest Extreme Speed user in the metagame. Similarly to Mega Lopunny, it is commonly seen running a revenge killer or setup sweeper set. Ursaring's Fake Out + Extreme Speed is exceptionally strong with a Silk Scarf boost, stripping away about half of Terrakion's health. Ursaring can opt to hold a Toxic Orb instead, as it is extremely strong with a Guts boost. However, losing health whenever it uses Fake Out can be extremely annoying. Ursaring's powerful Normal-type STAB move is complemented by excellent coverage in Fire Punch, Earthquake, Close Combat, Crunch, and Play Rough, which invalidates many standard defensive counters. Ursaring's sweeper set is possibly the most dangerous setup sweeper in the metagame, as it learns the normally banned Belly Drum naturally. This allows it to reach +6 Attack in just one turn, allowing it to OHKO Pokémon that resist Normal such as Terrakion and Jirachi after just one layer of Spikes with Extreme Speed. Thanks to Guts, Ursaring also doesn't fear Will-O-Wisp Sableye. However, Topsy-Turvy Sableye can cripple Ursaring after it has boosted, something that Mega Lopunny does not struggle with thanks to Scrappy.
---
Boomburst
No additional effect. Hits adjacent Pokémon.
Type:
Category:
Base Power: 140
Accuracy: 100%
PP: 10 (16 Maximum)
Priority: 0
Meloetta
Meloetta has an excellent Special Attack stat that gives it an extremely strong Boomburst, but unlike other Normal-types, it has remarkable special bulk and a secondary typing that allow it to provide helpful defensive synergy to a team. With base 128 Special Defense, Meloetta is capable of tanking extremely powerful attacks such as Mega Charizard Y's Blue Flare and Life Orb Thundurus's +2 Thunderbolt, and even Mega Diancie's +5 Moonblast if it is holding an Assault Vest. Meloetta will generally be going for its most powerful attack in Boomburst, but it also has excellent coverage in Focus Blast to hit Steel-types and Dazzling Gleam to 2HKO Sableye and Mega Sableye switch-ins. Its secondary Psychic typing offers it a neutrality to Fighting as well as a secondary STAB move in Psystrike that hits special walls such as Chansey. Unlike most Psychic-types, Meloetta does not mind Ghost-types at all, and it serves as a decent Gengar check. It can also provide important utility for its team with access to moves such as U-turn, Rapid Spin, Lunar Dance, and Recover. Finally, Meloetta can choose to run Relic Song to change into its Pirouette forme, which is a strong and fast physical attacker with access to excellent coverage, allowing Meloetta to surprise many of its usual checks and counters. However, this set faces heavy competition from Mega Lopunny, which has access to Scrappy and can run four physical attacking moves.
---
Mega Pidgeot
Mega Pidgeot often finds itself seriously troubled by Electric-types such as Rotom-W and Zapdos in OU, as its best move to hit them with is the heavily suboptimal Hyper Beam. STABmons fixes this issue by introducing Boomburst to its movepool, limiting its switch-ins notably. Mega Pidgeot also gains access to a sleep move in Sing, which cannot miss thanks to No Guard and hits through Substitutes. Mega Pidgeot also gains access to Oblivion Wing, which allows it to recover health when it hits foes. However, base 135 Special Attack is not particularly high without a boosting item, and so Mega Pidgeot will generally opt to use the stronger Hurricane as its Flying STAB move. For its last two moveslots, Mega Pidgeot will be using moves such as Roost, which allows it to heal off damage from weak attacks and Stealth Rock; Heat Wave, which OHKOes Ferrothorn and Scizor; and U-turn, which allows it to pivot out of checks and counters.
---
Porygon-Z
Porygon-Z was recently banned from the metagame for its incredible strength and usefulness against virtually all teams. Choice Scarf Porygon-Z acted as an exceptionally dangerous late-game cleaner, boasting the ability to OHKO physical walls such as Landorus-T, Hippowdon, and Garchomp with its Adaptability-boosted Boomburst after minimal chip damage such as a single switch into Stealth Rock. Alternatively, Porygon-Z could opt to don a pair of Choice Specs to become an indescribably threatening wallbreaker. In fact, Modest Choice Specs Porygon-Z was capable of 2HKOing Chansey after Stealth Rock and could OHKO very bulky Pokémon such as Mega Latias with maximum HP investment. However, Porygon-Z's most feared set was Silk Scarf, as its decent base 80 Attack and helpful ability allowed it to run Fake Out + Extreme Speed effectively, reaching levels of power higher than Mega Lopunny's. This allowed it to revenge kill offensive threats such as Thundurus and Latios with ease. Reliable switch-ins to Porygon-Z's extremely strong Normal-type moves were limited to Ghost-types, which it could hit hard with Dark Pulse and Shadow Ball. However, there were other excellent options for its last slot. Baton Pass allowed it to provide momentum for its team and pivot out of Pursuit from non-Choice Scarf Tyranitar; Swords Dance allowed it to function as a strong physical sweeper that could muscle through physical walls with Boomburst; Nasty Plot utterly invalidated the concept of defensive counters; and Work Up provided a solid middle ground by allowing it to boost both its Attack and Special Attack in one slot. These traits turned out to be too much for the metagame to handle, and Porygon-Z was banned by Eevee General, the leader of STABmons.
---
Precipice Blades
No additional effect. Hits adjacent Pokémon.
Type:
Category:
Base Power: 120
Accuracy: 85%
PP: 10 (16 Maximum)
Priority: 0
Landorus-T
Landorus-T is an incredibly versatile Pokémon, capable of serving many roles and fitting on effectively every team archetype in the metagame. Its most common set in the metagame is a defensive set that makes use of Intimidate and its newfound access to Roost to handle a high number of physical attackers. Both Precipice Blades and Earthquake see usage as its main STAB move on this set, depending on whether a slight increase in power or more reliability is preferred. Landorus-T also commonly runs a Choice Scarf, which makes it an excellent revenge killer and late-game cleaner. Intimidate allows it to force out physical attackers so it can gain momentum with U-turn, and high-Base Power STAB attacks in Precipice Blades and Dragon Ascent allow it to threaten the majority of the metagame. Finally, Landorus-T can also run ordinary offensive sets with items such as Earth Plate and Life Orb. Thanks to its base 145 Attack, its STAB moves hit most Pokémon extremely hard, especially if it has a Swords Dance boost under its belt. It can also run Rock Polish, allowing it to clean teams without being locked into one move. Somewhat ironically, the most common wall that beats offensive Landorus-T is opposing Landorus-T, as it is immune to Precipice Blades and lands chip damage whenever the offensive Landorus-T uses U-turn if it is holding a Rocky Helmet.
---
Garchomp
Garchomp is simply the epitome of versatility, capable of running sets ranging from a defensive tank to a powerful Swords Dance wallbreaker. At first glance, tank Garchomp might seem entirely outclassed by Landorus-T, which has Intimidate and access to recovery in Roost, but some features set it apart. Thanks to the combination of Rough Skin and Rocky Helmet, it can rack up chip damage very quickly on foes, especially if they are using U-turn. A neutrality to Water-type attacks allows it to handle foes such as Gyarados and Mega Swampert with much more ease than Landorus-T. Dragon Tail allows it to phaze setup sweepers, something that Landorus-T cannot do. It can also deal with Defiant Braviary, Bisharp, and Thundurus, while Landorus-T's Intimidate will raise their Attack. Finally, access to Fire Blast allows it to dent Skarmory and Ferrothorn, which defensive Landorus-T struggles with. However, access to U-turn as well as the aforementioned Intimidate and Roost means that Landorus-T is generally preferred as a team's defensive Ground-type. Garchomp also notably gains access to Dragon Dance, allowing it to sweep teams with its excellent coverage between its two STAB attacks in Dragon Claw and Precipice Blades. It can then run moves such as Fire Fang, which KOes Ferrothorn and Scizor easily, and Substitute, which grants it more setup opportunities. However, this set can struggle to break through sturdy walls such as Landorus-T, which is where Garchomp's alternative boosting move in Swords Dance comes in. These sets can be separated into Life Orb Swords Dance + 3 attacks, which can threaten even Skarmory with a boosted Fire Fang, and Substitute + Swords Dance, which makes use of Leftovers to bolster Garchomp's longevity or Salac Berry to become an incredible late-game threat. Garchomp is also an excellent offensive Stealth Rock setter that can utilize either Fire Blast to threaten Skarmory, Ferrothorn, and Scizor or Swords Dance to gain early-game momentum. Sets wielding Lum Berry are one of the few leads that can take on Mega Sableye, while Focus Sash allows it to take any hit from a faster attacker such as Latios or Mega Diancie and KO back. All of these offensive Garchomp sets can also run lures in Aqua Tail and Stone Edge to surprise Ground-types and Flying-types (especially Togekiss), respectively. Garchomp can also run various other sets viably, such as a mixed Life Orb wallbreaker or a Choice Scarf revenge killer and cleaner. Generally, it is almost impossible to know exactly what Garchomp is running before it comes out on the battlefield, and the only certainty is that it will be running Precipice Blades, its best Ground-type STAB attack.
---
Excadrill
Excadrill is a Pokémon with very defined niches over its fellow Ground-types. Firstly, it is part Steel-type, which grants it a resistance to Fake Out + Extreme Speed, an immunity to Toxic, and the ability to take on Fairy-types very well. It also has two excellent abilities in Sand Rush and Mold Breaker, as well as access to the coveted Rapid Spin. Sand Rush Excadrill is one of the foremost offensive threats in the metagame, capable of outspeeding all viable Choice Scarf users and ripping enormous holes into teams with its STAB attacks. In fact, Adamant Excadrill's Life Orb-boosted Precipice Blades OHKOes Keldeo and can 2HKO Suicune and Slowbro, which is a notable power increase over Earthquake. Sand Rush Excadrill can also take advantage of the switches it forces to utilize Rapid Spin, and it can opt to hold an Air Balloon over Life Orb to beat opposing Ground-types. On the other hand, Mold Breaker Excadrill is capable of setting up Stealth Rock through Magic Bounce, crippling Mega Sableye with Toxic, hitting Shedinja with its STAB attacks, and targeting Levitate users such as Rotom-W, Rotom-H, Gengar, Latios, and Latias with Precipice Blades. If Excadrill is running this ability, it will normally be seen running a specially defensive set with Leftovers, which handles threats such as Calm Mind Clefable, Raikou, and Mega Sableye; a Choice Scarf set that can clean teams easily with a resistance to Normal as well as an excellent STAB move in Mold Breaker Precipice Blades; or a Focus Sash set that can set both Stealth Rock and Spikes.
---
Dragon Ascent
Lowers the user's Defense and Special Defense by 1.
Type:
Category:
Base Power: 120
Accuracy: 100%
PP: 5 (8 Maximum)
Priority: 0
Gyarados
Gyarados is known to be a threatening Dragon Dance sweeper. However, while Mega Gyarados has access to an ideal STAB attack in Crunch, Gyarados has to settle for the mediocre Bounce in standard play. In STABmons, Gyarados learns the high-Base Power Dragon Ascent, which makes it a very strong Dragon Dance sweeper. Gyarados can also run Crabhammer over Waterfall, which is notably stronger and has a high critical hit rate. Dragon Dance Gyarados often runs moves and items such as Substitute + Leftovers, Rest + Chesto Berry, and Lum Berry, which makes it more resilient in the face of opposing status inflicters. Alternatively, it can choose to run Natural Gift and a Berry to lure typical defensive counters, or a Life Orb to break down walls with powerful boosted Crabhammers and Dragon Ascents. Gyarados can also run a defensive set with Roost, as it can handle both physical attackers thanks to Intimidate and special attackers such as Keldeo and Heatran with its solid natural bulk and beneficial typing well.
---
Braviary
Braviary's secondary Flying typing and helpful ability in Defiant are what set it apart from other Normal-types in the metagame. Other Normal-types such as Ursaring and Stoutland have more power or Scrappy to hit Ghost-types, respectively, but neither of them has a strong secondary STAB move to hit bulky Pokémon as they switch in. Dragon Ascent's high 120 Base Power is backed up by Braviary's solid base 123 Attack, and this allows it to break through walls that have little trouble tanking an Extreme Speed. Many teams also rely on Landorus-T as a physical wall and to switch into Extreme Speed users. Landorus-T's Intimidate actually boosts Braviary's Attack thanks to Defiant, which allows Braviary to break through teams that are overly reliant on Landorus-T as part of their defensive synergy.
---
Talonflame
Not using Talonflame's iconic Brave Bird may seem strange, but running Dragon Ascent on Smogonbird™ is definitely worth it. Talonflame can now safely sweep teams without the fear of slowly dying to recoil. However, due to the Defense and Special Defense drops, Talonflame becomes more vulnerable to opposing Extreme Speed users. Talonflame can run its own faster Extreme Speed itself, but it is far too weak to KO these Normal-types. However, Swords Dance Talonflame is still a very capable sweeper. Talonflame can also choose to avoid taking recoil altogether by running Sacred Fire over Flare Blitz, which is weaker but can burn switch-ins such as defensive Landorus-T. Alternatively, Talonflame can run V-create, which gives it the ability to threaten bulky physical walls such as Hippowdon but leaves it extremely vulnerable to faster Pokémon after it is used. Talonflame can also run various defensively oriented sets with moves such as Will-O-Wisp, Taunt, and Bulk Up to handle physical attackers and break stall. However, these sets generally prefer other Flying-type moves such as Brave Bird and Acrobatics to Dragon Ascent, as the Defense and Special Defense drops prevent Talonflame from fulfilling defensive roles well.
---
Spore
Puts the foe to sleep.
Type:
Category:
Base Power: —
Accuracy: 100%
PP: 15 (24 Maximum)
Priority: 0
Serperior
Thanks to the combination of Contrary and Leaf Storm, Serperior is an extremely dangerous setup sweeper in OU. However, it is stopped cold by some slower defensive Pokémon, especially since its Special Attack stat is quite poor without a boost. This is where Spore comes in. Thanks to Serperior's high base 113 Speed, it can easily put a threat to sleep. Spore will be used either after Serperior has used Leaf Storm and needs to stop a check such as defensive Togekiss, or before Serperior has used Leaf Storm so it can obtain a boost safely. Serperior is often seen running Substitute, which it can easily use on a sleeping foe, as it has excellent utility in blocking Fake Out flinches, stopping Imposter and Transform users, and stopping status inflicters. Serperior typically runs either Hidden Power Fire, which hits Ferrothorn, Scizor, and various other Grass-types hard, or Hidden Power Ground, which lets it lure and KO Heatran. It will also be seen running moves such as Dragon Pulse, which hits Dragon-types such as Latios and Mega Charizard X, and Taunt, which allows it to muscle through bulkier teams and stop Sleep Talk users.
---
Ferrothorn
With a great defensive typing and solid 71 / 131 / 116 bulk, Ferrothorn has always been a very effective defensive Pokémon. With Spore, it gains the ability to temporarily stop a switch-in from doing anything, which is very effective at disrupting the opponent's plans. Sleeping foes also give it opportunities to utilize Leech Seed, which heals Ferrothorn while weakening the foe. Ferrothorn can also run King's Shield instead of Protect, which forces mind games with Pokémon that rely on contact moves to break through it, such as Mega Lopunny and Terrakion. Additionally, Ferrothorn gains access to Synthesis, which provides much faster and more reliable healing than Leech Seed and can be used either over it or alongside it. With the increased prevalence of Normal-types in the metagame and its newfound access to recovery and sleep, Ferrothorn is an annoying Pokémon for any opponent to face.
---
Celebi
What sets Celebi apart from other Grass-types is its well-rounded stats, wide movepool, and secondary Psychic typing. With base 100 in every stat, Celebi has excellent bulk, a solid Speed tier, and decent but often underwhelming offenses. Grass / Psychic typing gives Celebi many undesirable weaknesses to common attacking types such as Ice, Dark, Flying, and Fire. However, it allows Celebi to handle many threats well, especially the extremely threatening Keldeo. It can also take on other Water-types such as Rotom-W, Azumarill, and Mega Slowbro very efficiently. Celebi can run sets such as full support, Baton Pass, and offensive Nasty Plot. Support Celebi finds space to run Spore quite easily, as Giga Drain and Recover are the only mandatory moves. Celebi also learns helpful moves such as Stealth Rock, Heal Bell, and Lunar Dance, increasing the utility that it gives to teams. Baton Pass Celebi can end games very quickly if it is paired up with a fast attacker or powerful priority user. For example, Celebi can Baton Pass Nasty Plot boosts to Choice Scarf Keldeo or Swords Dance boosts to Braviary. Finally, Celebi can forgo Baton Pass for a dedicated Nasty Plot set, breaking down opposing teams with its powerful STAB attacks in Seed Flare and Psystrike as well as its solid coverage moves in Earth Power and Hidden Power Fire. The two latter sets can both use Spore to ease setup, but Celebi struggles to fit it in its moveset.
---
Oblivion Wing
User recovers 75% of the damage dealt.
Type:
Category:
Base Power: 80
Accuracy: 100%
PP: 10 (16 Maximum)
Priority: 0
Thundurus
Thundurus is well known for its Nasty Plot set, which is one of the most dangerous wallbreakers in the metagame. Oblivion Wing gives it a powerful Flying STAB move that allows it to break past Pokémon that it struggles with in OU, particularly Grass-types. With decent coverage between its two STAB attacks, Nasty Plot Thundurus can run a utility move in Taunt or Thunder Wave in its last slot. Taunt allows it to break past passive Pokémon such as Chansey with ease, while Thunder Wave slows down foes. Both of these moves have +1 priority if Thundurus is running Prankster, which allows it to Taunt Sableye before it can do anything and threaten faster Pokémon such as Weavile and +1 Speed Gyarados with Thunder Wave. However, Thundurus can still run coverage in Focus Blast and Grass Knot to KO Pokémon such as Ferrothorn and Mega Swampert more efficiently. Oblivion Wing also heals up Thundurus when it attacks foes, which allows it to run Life Orb without fear of being worn down quickly. Thundurus is also seen running Oblivion Wing on mixed sets, which lure in checks such as Chansey, Porygon2, Tyranitar, Kyurem-B, and Assault Vest Raikou and heavily damage them with Knock Off and Superpower. Finally, Thundurus can also run a fully physical set with moves such as Bolt Strike and Dragon Ascent. The two last sets make excellent use of Defiant to punish stat drops from the likes of Defog and Landorus-T's Intimidate.
---
Tornadus-T
One of Tornadus-T's biggest issues in OU is the unreliability of its main STAB attack, Hurricane. Not only does Oblivion Wing have full accuracy and decent Base Power, it also allows Tornadus-T to seriously extend its longevity. Assault Vest Tornadus-T enjoys this newfound healing the most, as Regenerator is often not enough to heal itself when it is constantly pivoting into opposing attacks while Stealth Rock is on the field. With the popularity of special attackers such as Keldeo and Latios, Assault Vest Tornadus-T holds a strong position in the metagame. Alternatively, Tornadus-T can run Life Orb to become a strong and incredibly fast offensive threat. However, this set will often run Aeroblast instead of Oblivion Wing, as the difference in Base Power is quite noticeable.
---
Mega Charizard Y
Oblivion Wing's recovery is more important to Mega Charizard Y than to other Flying-types because of its double weakness to Stealth Rock. As it loses half of its health every time it switches in while the most common entry hazard in the metagame is on the field, Mega Charizard Y heavily appreciates any healing it can get, and Oblivion Wing allows it to recover health without having to waste a turn using Roost. However, what makes Mega Charizard Y one of the most terrifying wallbreakers in the metagame is Blue Flare. A 130-Base Power STAB attack with a boost from sun reaches extremely high levels of power, achieving feats such as OHKOing Clefable, OHKOing Mega Diancie after Stealth Rock, and OHKOing the common bulky Ground-types in the metagame bar Garchomp, which is 2HKOed. Mega Charizard Y can also hit prevalent walls such as Mega Slowbro, Heatran, and Tyranitar extremely hard with its coverage moves Solar Beam and Focus Blast, as well as destroy Chansey and Blissey with STAB V-create. These traits make Mega Charizard Y an absolute nightmare to switch into for any team.
---
Conclusion
So now that this article is finished, you've (hopefully) picked up a lot about common moves that you need to prepare for, as well as some of the Pokémon that utilize them. Remember that this article is limited to moves that have newly received widespread distribution in the metagame, so common moves in standard play, such as Thunder Wave, have not been mentioned. So next time you build a STABmons team, be sure to try out some of these Pokémon and remember to prepare for them!