SCL I Power Rankings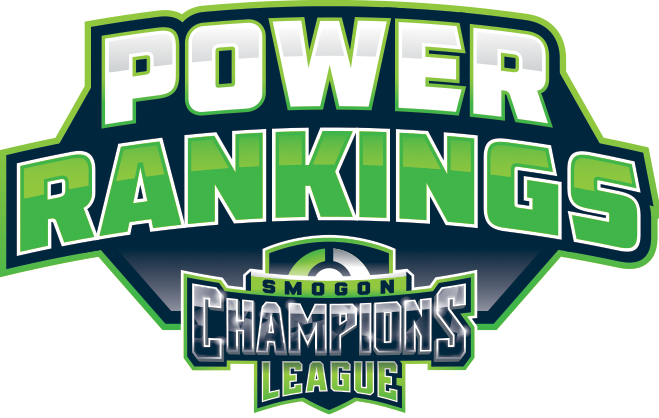 Logo by Zracknel.
Welcome to the Power Rankings for the first edition of the Smogon Champions League, the newest official tournament on Smogon! The goal of this article is to raise excitement for the tournament and awareness for the scarcity of RU mains. As a community, we seldom bring together our strongest and most passionate players, making this an occasion worth being hyped for if you are still capable of feeling excitement after 2020! Smogon Champions League grants an opportunity to some of our most experienced players to prolong their spans of greatness or crustiness while also opening the door for fresh faces to begin their journey into never going outside again the Smogon tournament community. Smogon Champions League should be an exciting experience to everyone with a long-term stake in the tournament community and to all competitive Pokemon enthusiasts!
Before I outline the purpose and contents of the article, I want to extend a separate special thank you to Zracknel for his continued artistic contributions to the Power Rankings articles and official tournaments he involves himself with. Zracknel is one of the most talented individuals to have ever graced Smogon and it has been my personal pleasure to work with him on numerous occasions. We should all be greatly appreciative of all he has done and wish him well moving forward. In addition, Hogg and the Tournament Directors deserve recognition of their own for making the transition from Smogon Snake Draft to Smogon Champions League a smooth one that involved the invested community with decision making. This level of transparency, communication, and attention to detail is challenging to come by, and I believe these things were all needed to make the planning stages of this tournament an overwhelming success.
Getting back on track, this article itself provides a solid foundation about each and every team in the tournament, as well as helping you, the reader, decide how each team stacks up against one another. To gather the rankings, we asked ten—twenty for OU—knowledgeable users per tier to rank that tier's expected players. If the user in question is a teammate of an individual who is being ranked, that user would refrain from ranking them. With outliers removed, we average the rankings from there. The scores are then aggregated, creating what, in theory, should be an unbiased Power Ranking. The number one—or top three for OU—ranked player in each tier earns 10 points for their team, and the number two—or next three for OU—ranked player earns 9 points, etc. The final points are tallied by yours truly; they are displayed at the bottom of the article!
The Power Rankings will obviously not end up being entirely accurate, so disproving them does not earn you intellectual brownie points that can be exchanged for the praise of your peers, unfortunately. If everything went according to plan, there would be no reason to play the tournament in the first place and yet so many of us are invested, so let's enjoy the moments for what they are! If you're ranked too low, use it for motivation and smash the competition. If you're ranked too high, brag about it to all of your friends until you do not have any left—or don't; this one seems more ill advised. Make sure to not take your standing for granted, however, as it only takes one bad showing for the modern-day popular group that ends with "erk" to promptly decide you are no longer capable.
I hope you all enjoy reading the Power Rankings and I wish all participants good luck in the tournament. Thanks to the following people for contributing in the creation of this article: 64 Squares, Aberforth, Accel, Adaam, Alpha Rabbit, Bouff, boulicrok, Bushtush, byronthewellwell, emma, Eo Ut Mortus, Eternal Spirit, EviGaro, Expulso, false, Fc, Feliburn, Finchinator, Frania, Garay oak, Gefährlicher Random, Greybaum, Icemaster, Indigo Plateau, Insult, KSG, Lambovino, Laroxyl, Lilburr, LilyAC, LNumbers, Lunala, Luthier, MajorBowman, Manaphy, Meri Berry, Mishimono, Nails, Nat, ninjadog, odr, OnArceus, Osh, Ox the Fox, Qwello Lee, Raptor, Ren-chon, robjr, Ruft, S1nn0hConfirm3d, Sabella, Serene Grace, shiloh, SiTuM, snaga, Specs, Spurrific, Star, stax, Staxi, suapah, talah, TDK, termi, The Strap, TheFranklin, TJ, TonyFlygon, TPP, TSR, Wail Wailord, Xiri, YoBuddy, and zeefable.
A special thanks to the following people who contributed significantly to the creation of this article through writing, quality and grammar checking, HTML, graphic making, and so many more things that make this possible: avarice, emma, Estronic, Finchinator, Finland, gum, Kalalokki, Kris, Lumari, MajorBowman, P Squared, Quite Quiet, shiloh, TonyFlygon, zeefable, Zracknel, and zS. Thank you to everyone and I wish you all the best.
The Arena Spartans
SS OU: dice

SS OU: talah

SS OU: MAX UND MAX

SS DOU: stax

SS Ubers: 64 Squares

SS LC: Laroxyl

SS UU: mncmt

SS RU: Charmflash

SS NU: TeamCharm

SS PU: termi

Substitutes: Highways, Ark, Roseybear, Isza
Long-time manager snaga looks to lead the Spartans alongside OU tier leader suapah this time around. With two huge OU purchases early, getting 2021 standout dice for dirt cheap and spending a fortune on highly touted OU anchor talah, the Spartans were off to the races. Joining these two in OU seems to be MAX UND MAX, a creative German player with a great sense for the game, making this one of the most revered OU trios in the entire tournament. As for elsewhere, there are some uncertain points, but also lots of promising spots. termi had the best PUPL of anyone in recent memory, leading us to believe that she will ride that momentum to a strong SCL, living up to a high ranking she received. DOU standout and soft-spoken veteran stax looks to help the cause alongside modern-day UU player mncmt, who has owned the entire OU playerbase enough to wish to change tiers, and RU player Charmflash, who looks to improve upon a lackluster showing last year with some Grand Slam success now under his belt. The remainder of the lower tier situation feels a bit less ready for high-leverage situations, but they are still no slouches. Laroxyl makes his official debut in LC after receiving some love in the rankings, 64 Squares hopes to solidify himself as a strong name in Ubers after a positive WCoP in OU, and TeamCharm rounds out the starting lineup, seeming to come in as more of a wildcard than anything else, as not many are sure about his form due to limited information besides his Grand Slam series. A versatile cast of substitutes covers just about every tier between UU mainstay Highways, RU supporter Ark, versatile piece to the puzzle Roseybear, and OU/LC player Isza, complementing each other nicely to round out the roster. The Spartans have a great top end with minimal risk aside from the dice slot, but they do need to get the most out of some of their average-ranked players such as Charmflash and Laroxyl in order truly go from good and capable to being great and on the path to win a championship.
The Circuit Breakers
SS OU: Lord_Enz

SS OU: Serene Grace

SS OU: Lusa

SS DOU: Spurrific

SS Ubers: byronthewellwell

SS LC: daunt vs

SS UU: LNumbers

SS RU: Punny

SS NU: Sabella

SS PU: Sjneider

Substitutes: Toxigen, Ren-chon, dahli, Fille
Osh and Alpha Rabbit make their official managerial debut here in the first edition of SCL. They quickly capitalized on this opportunity by drafting Punny, who is close to automatic in RU, and Lord_Enz, who has been on an amazing and unprecedented stretch in OU over the course of this year. Joining Lord_Enz will be the 19k upbid product himself, Lusa, who looks to build on a Smogon Tour win from earlier this year, and Serene Grace, who looks to continue his successful transition from LC. If Serene is needed in LC or somehow does not pan out in OU, Latin American WCoP player dahli, who has some impressive wins from under his belt, can be a servicable alternative and supporter as well. While Punny is the clear centerpiece of this lower tier lineup, the rest of the starters are not too shabby either, as Sjneider, who recently took up PU at a high level and had a strong PUPL, and Sabella, who has been frequenting NU all year long, are two veterans who look to make the most of new opportunities in fresh tiers. Manager Osh, who thrives in a number of lower tiers, and substitute Ren-chon, who has a brain hard-wired like an encyclopedia for NU knowledge, should be spectacular help for both of these slots, too. Spurrific, who is a historically strong player but has struggled a bit more recently, is joined by highly touted supporter and DOU contributor Toxigen and looks to get back in the swing of things in DOU. Additionally, daunt vs will play LC, a tier where all of Serene Grace, Osh, and Fille will be around to support him, and hopes to break out in his official debut. byronthewellwell, supported by the other half of this managerial duo—Alpha Rabbit—will make his own official Ubers debut, while LNumbers does the same to round out this lineup in UU. LNumbers in particular has played OU officially in WCoP as well as bringing in some unofficial UU results, but we will have to see how this translates. The Circuit Breakers have a strong top side with a slew of newer players hoping to break out this tournament, which will ultimately decide if they are up to task or not quite there.
The Indigo Platoons
SS OU: Storm Zone

SS OU: Tamahome

SS OU: MichaelderBeste2

SS DOU: Z Strats

SS Ubers: Poek

SS LC: Kythr

SS UU: Gondra

SS RU: CrashinBoomBang

SS NU: Kushalos

SS PU: Excal

Substitutes: Malekith, emma, Meri Berry, 100%GXE
Somehow Tony managed to sneak one-time Smogon convict Star into an assistant manager slot, thus creating one of the most respected managerial pairings in recent memory. This duo was not afraid to make their mark in the auction either, as they promptly landed a slew of strong players. kythr in LC, Poek in Ubers, Z Strats in DOU, Gondra in UU, and CrashinBoomBang in RU all have limited experience in their respective metagames when it comes to officials but are expected to put up strong showings nonetheless. So long as this belief can become a reality as the season transpires, the Platoon are already well on their way to victory. Players like Poek, who will be supported by manager and ex-tier leader TonyFlygon, and CrashinBoomBang have had great deals of success across numerous formats, making their skills transitioning a sure thing. On the flip side, players like kythr, who will be able to work with manager Star, and Z Strats have great bodies of work in their respective metagames of LC and DOU, but they have limited official experience, with kythr even making his debut in this tournament. Gondra, on the other hand, is just Gondra—the dude will find a way to win his fair share with the support of 100%GXE while responding with the timely comment and emoji that cracks the entire chat up. If this start to the draft was somehow not enough for you, they also nabbed Storm Zone and Tamahome for OU, which is a powerful duo alone. Add in up-and-comer MichaelderBeste2 and the potential for wild veteran Spaniard Malekith to make an appearance in OU, and you have a promising trio in the flagship metagame. Speaking of wild veterans, the Chef—Kushalos—is back in NU, while Excal makes his official debut in PU. These two will be helped by teambuiding standout Meri Berry, who is in her first official tournament after making waves in the NU community. Overall, the Platoon are a strong bunch with a ton of upside, potentially being one of the favorites to take the entire tournament.
The Mt. Silver Foxes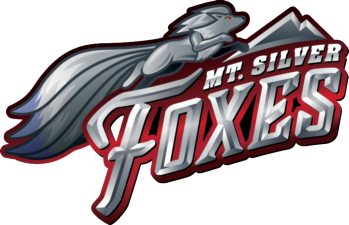 SS OU: Finchinator

SS OU: watashi

SS OU: Santu

SS DOU: Memoric

SS Ubers: M Dragon

SS LC: Toadow

SS UU: Adaam

SS RU: atomicllamas

SS NU: Xiri

SS PU: tlenit

Substitutes: Expulso, elodin, YoBuddy, Aberforth, Stareal
In case you thought there were a lot of newcomers thus far and not so many veterans, this team will help balance things out for you ,as the Foxes drafted a whole slew of boomers. Managed by RU tier leader EviGaro and UU/PU tournament player Kink, the Foxes definitely anticipated some graying in their roster, much like they did their logo. OU starter Finchinator, OU starter watashi, substitute elodin, Ubers starter M Dragon, RU starter atomicllamas, and even DOU starter Memoric have been around official tournaments for over five years. No other team can claim such experience, but not all of it is positive experience either, which means this is not necessarily a purely good thing, especially in a tournament with only SS tiers. At least the duo of Finchinator and watashi is a strong start to their OU core, especially with Santu going for a mere 4k to round out this team's OU. The support of zoomer Stareal coupled by the potential relief appearance of elodin are both likely to come into play here as well, but expectations are high to start things off. Lower tiers grow a bit more varied, as Adaam strikes rankers as the top UU player, but the Foxes will have to hope atomicllamas can keep steadily improving, as he has yet to have a full positive season under his belt. With the support of managers Kink and EviGaro, perhaps both UU and RU will be in good hands, which can assist atomicllamas in getting on the board this season. The inseparable duo of Xiri and tlenit returns to NU and PU, respectively, while Expulso looks to get in the mix as an insanely helpful piece, supporting a number of non-OU tiers at a high level and being readily able to substitute in when called upon. Speaking of duos, M Dragon will man Ubers with the support of Aberforth, while Memoric and YoBuddy work together to win as many DOU games as possible. Toadow, who is a French Little Cup player, rounds out the lineup as he is poised to make the most of his official debut after waiting a long time for it. Overall, the Foxes have a ton of talent and potential upside, but they need a lot to go right in order to fully make it work together.
The Orange Islanders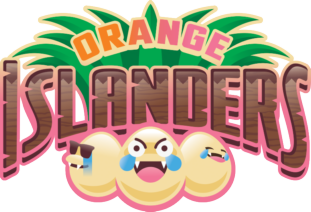 SS OU: Ox the Fox

SS OU: Eternal Spirit

SS OU: devin

SS DOU: Mishimono

SS Ubers: Exiline

SS LC: Boulicrok

SS UU: Indigo Plateau

SS RU: odr

SS NU: OnArceus

SS PU: TJ

Substitutes: FatFighter2, avarice, Rubyblood, fespy, mind gaming, tazz
The Orange Islanders are the team that has bought into the hype and recency bias, picking up a number of trendy players in slots that they could have fallen back on more proven options to fill. In hopes to surge up the standings with some fresh firepower, long-time successful manager Stone_Cold and his assistant Staxi, who has history as an Ubers mainstay, did what they could to turn the tables in their favor despite not being the flashiest managerial pair. Coming off of a stellar WCoP showing that is sandwiched between ST and OLT success, Ox the Fox is a great example of this mentality. Ox serves as a strong SS anchor after his breakout 2021! In similar fashion, DOU player Mishimono has been around for a respectable amount of time now but has recently peaked with a run to the finals of the first ever OSDT, which raised his draft stock astronomically. However, the lower-tier core may be the biggest example of the Islanders being the true 2021 hype squad. odr mans the ship in RU after being the hype child of every RU follower and winning the most recent RU Circuit championship; OnArceus takes charge in NU after dominating unofficial tournaments throughout 2021 on an individual and team level; and even Indigo Plateau, who has struggled mightily in officials prior to this, gets a shot in UU after a strong UUPL and demonstrating impressive metagame competency in recent months. This core has potential to ascend well past opposition with their modernized feel for the game, capable of singlehandedly pushing their metagames ahead due to the great deal of activity and understanding they currently wield. However, they are going to have to do this against more experienced and proven opposition on a consistent basis, posing a major threat to the way of the Islanders. To balance matters out, consistent forces such as PU player TJ, who looks to have a second straight strong campaign, and OU player Eternal Spirit, who is one of the most accomplished players in the tournament, balance things out nicely for the Islanders. Long-time Ubers player Exiline joins Little Cup aficionado boulicrok to round out the non-OU lineup with plenty of promise, while devin hopes to blaze through the OU playerbase with his potent strategies all tournament. Grand Slam success story and lower tier helper pdt, Ubers supporter and alternate FatFighter2, UU and NU supporter avarice, raging OU sensation Rubyblood, DOU mainstay fespy, crafty German mind gaming, and LC substitute tazz round out a large Islanders bench, which perhaps is Stone_Cold taking a trick out of the BIGs' playbook. Either way, this group has an abundance of readily available supporters and substitutes to help solidify their lineup as the season goes on. Hopefully this motivated bunch will be able to build on what has brought many of them into this position and parlay their prior success into SCL glory.
The Power Plant Dynamos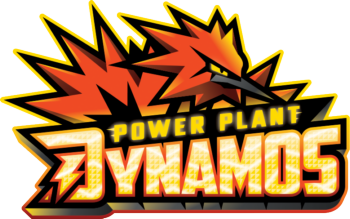 SS OU: Insult

SS OU: beatiful

SS OU: BIHI

SS DOU: Qwello Lee

SS Ubers: TrueNora

SS LC: Wail Wailord

SS UU: Askov

SS RU: Dragon Claw

SS NU: S1nn0hC0nfirm3d

SS PU: bruno

Substitutes: Grandmas Cookin, The Strap, TSR, Greybaum
Another man who once found himself on the wrong side of the Smogon law finds himself in a managerial position as Bouff takes charge alongside model community member and RU aficionado Lunala. This pairing has a great deal of lower-tier expertise and plenty of friendly connections within the tournament community, but they lack many ties to OU, even if Bouff allegedly carried team US South to WCoP glory. To make up for this, they quickly drafted two top OU players for over 50k combined: Insult and beatiful. These two are destined for more success, as they have both dominated the metagame in recent tournaments and also have growing track records as consistent performers. Sadly, the rest of the Dynamos draft was far less dynamic and far more budget oriented due to the toll these two took. While the Dynamos got their guy for RU—Dragon Claw, it came at the price of a top-end OU player. The rest of their lineup, which still has a good deal of upside, was largely dictated by what their remaining money enabled. Some big splashes were still made such as Qwello Lee for DOU, giving the Dynamos a top player for under 10k in impressive fashion. Some of their picks, however, came with greater degrees of risk and uncertainty, such as TrueNora making his Ubers debut or Askov being picked to start in a UU field stronger than ever before. With bruno being a wild card in PU, having potential to go on a ridiculous streak or struggle to adapt, and S1nn0hC0nfirm3d trying to break out after some 2020 struggles, there is room for this team to prove themselves, but a lot will have to fall into place. Wail Wailord will need to replicate his 6-3 record from last year, while BIHI will have to flip his 3-6 record from last year around, building on his recent OLT success. Unsurprisingly, substitutes were also limited for the Dynamos due to their early spending spree, leaving them with DOU supporter Grandmas Cookin, Ubers frequent The Strap, UU prospect TSR, and PU hopeful-turned-bruno supporter Greybaum as potential substitutes and supporters. The Dynamos come with strong upside and scary low points; it will take some overachieving for them to find consistency, but if they took the right in-auction risks that pan out, then the Dynamos could very well be the team to beat moving forward.
The Showdown Shoguns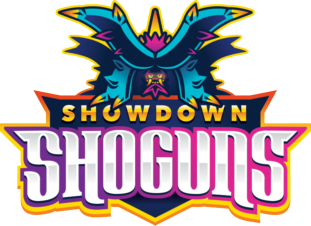 SS OU: TPP

SS OU: HSA

SS OU: z0mOG

SS DOU: Frania

SS Ubers: Manaphy

SS LC: dcae

SS UU: Bushtush

SS RU: TheFranklin

SS NU: TDK

SS PU: FALSE

Substitutes: Reje, frisoeva, BluBirD252, Vaboh
Ninjadog and tko are managing the Shoguns, who at this point are mainly known for throwing as much money at TPP and TDK in order to get both of them earlier on in the auction. Of course, teams form identities of their own with time depending on how they perform and what their players do throughout the tournament, but it is hard to imagine that these two costly acquisitions will not have some piece in their ultimate identity as the tournament transpires. And this will be for good reason, too, as both TPP and especially TDK are phenomenal players to have as a part of your lineup if possible. The key there is "if", as TPP was driven above 26k while TDK was driven above 37k, making both among the seven most expensive players in the entire tournament. Needless to say, the budget for the rest of the roster was limited, causing the Shoguns to get HSA, who seems more suited for OU Blitz than regular OU, and z0mOG, who had a strong desire to substitute going into the tournament, to round out their OU core. Neither inspires much confidence from a glance, but z0mOG could do very well if motivated, and Vaboh is readily capable of relieving him if not. frisoeva and BluBirD252 also provide depth options here, even if the former is more of a versatile bench piece than an OU-specific substitute. Moving forward to the starting non-OU players, TDK will opt to play NU, so the enigmatic Bushtush can appear back at his old stomping grounds for a UU campaign worth remembering. TheFranklin makes his official debut in RU, while Manaphy, with the support of Reje, does the same in Ubers; both of them have good fundamentals and metagame understanding but will have to turn it up a notch in order to thrive at this level. false and Frania come in with middling rankings and records but sky-high potential in PU and DOU, respectively; we have seen both players go on tears before, and while Frania lacks the same official track record at this point, this can easily turn around given his knowledge. Finally, dcae, who has quickly shot to the top of every LC ranking known, will round out the roster. With the support of both managers and his own strong play, perhaps the Shoguns can use this surefire-positive slot to build some momentum and thrive with all of their fresh options.
Studio Gible
SS OU: Eo Ut Mortus

SS OU: robjr

SS OU: Skypenguin

SS DOU: Paraplegic

SS Ubers: Fc

SS LC: teal6

SS UU: Luthier

SS RU: Nat

SS NU: Rodriblutar

SS PU: Raiza

Substitutes: hs, London Beats, Specs, Chaitanya
Hogg and Garay oak are two respected community members and veterans, having been around for years and participated in numerous prior tournaments at the official level as well. It seems they quite like veteran company as well seeing as they handed Eo Ut Mortus a blank check on auction day and said "do what you must"—the rest is history. After the 39k acquisition was locked in, the Gibles were not quite there yet, as they also spent big on robjr, who will look to prove his worth in OU rather than his normal tier of UU, and Luthier, who robjr and substitute hs will be supporting in UU as he makes his official debut in the metagame. Both of these players have had great past results and hope to replicate them here. Nat is another strong player the Gible got, which is especially important given her relatively low price and impressive historic body of work in RU. Her creativity in the builder and in-battle execution both lead us to believe she will be well off this tournament. Another few veterans join the mix as Raiza returns to his one-time home of PU, alongside the support of enthusiastic teammate Specs, and Rodriblutar gets the nod in NU, with the help of his Spanish friend and manager Garay oak. Fc, who is now the Ubers tier leader, looks to make a strong debut among a core of veterans in Ubers, while fellow tier leader Paraplegic hopes to do the same in his second official tournament stint alongside ex-DOU tier leader MajorBowman. Rounding out the lineup we will find teal6, who is returning to LC with the help of Luthier, and Skypenguin, who is looking to improve upon a mixed bag of results in 2021 in SS OU with Chaitanya and London Beats, a Garak oak staple, as potential substitutes if anything goes downhill here. Overall, the Gibles have an impressive veteran core that seemed to play musical chairs with the tiering alignment a bit, but they still have enough upside to make it work, especially if the newcomers hold their own.
The Technical Machines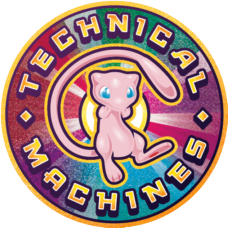 SS OU: Ajna

SS OU: ez

SS OU: Tace

SS DOU: Nails

SS Ubers: SouWind

SS LC: LilyAC

SS UU: umbry

SS RU: Confide

SS NU: Davon

SS PU: chlo

Substitutes: Ruft, SiTuM, Sagiri, Vulpix03
Lower-tier players Feliburn and Lilburr look to make the most of their first opportunity as official team tournament managers this time around. They made a few big splashes promptly in the auction, acquiring SoulWind and Ajna. I suppose one could say the catch is that SoulWind is in Ubers and Ajna is in OU, but the former seems to be a non-issue, as SoulWind has world-class adaptability between metagames, especially aided by the support of SiTuM, and the latter seems to be okay as Ajna has held his own in OU and may even move to RU over time. Confide is the current RU player, who Feliburn and Ajna will support on his way to success if all goes according to plan. If not, at least ez and Tace will be left in OU before Ajna may have to depart. Both ez and Tace are ranked slightly below average in the pool, but Tace has a consistent stretch of strong showings that was snapped by his recent struggles in WCoP while ez had not been involved for a long while prior to a strong WCoP run for team US West. European teambuilding expert Ruft and Spanish official tournament newcomer Sagiri both look to have realistic shots of getting in as OU substitutes that both impressed many with their WCoP performances this past year. Meanwhile, veterans such as LilyAC in LC and Nails in DOU look to even out this roster, providing backbone-like presences and results in all likelihood. umbry wants to join this duo as a likely success story, but in her UU debut, there will be a sharp learning curve for her and manager Lilburr to make up for before it is time for important games. Finally, Davon will slot in NU, where he continues to stand out unofficially, and chlo will give it a shot in PU, where she has grown close to being a household name unofficially herself. If either struggles, Vulpix03 may come in promptly to relieve the situation and make the most of his opportunity. With everything taken into consideration, the Technical Machines have a lot of great players, but they will need to really capitalize on their strengths in order to succeed in this tournament.
The Uncharted Terrors
SS OU: Gefährlicher Random

SS OU: Raptor

SS OU: March Fires

SS DOU: Actuarily

SS Ubers: Icemaster

SS LC: KSG

SS UU: Accel

SS RU: lax

SS NU: Sensei Axew

SS PU: Lambovino

Substitutes: zeefable, xavgb, Regnite, Mac3
Somehow a third consecutive ex-Smogon convict joins the managerial pool as shiloh looks to make his mark as an official tournament manager alongside OU veteran and enemy of Team Raiders fans worldwide, Gingy. These two went for an approach that was heavily focused on non-OU tiers early in the auction, having spent big money on Ubers tier leader Icemaster, top player-turned-RU newcomer lax, and highly touted UU option Accel earlier on. Along the way they did land one OU anchor in the dangerous random, but pairing him with another Smogon user recently let off parole, Raptor, and long-time Ubers main-turned-WCoP competitor March Fires in the flagship metagame of SS OU seems like a risky proposition for the collective, which lacks the experience and firepower that many other cores happen to have. Another risk was drafting Actuarily for his official debut in DOU alongside the VGC tier leader and Doubles format aficionado zeefable; neither of these two is a household name in the DOU circles at the moment, but the Terrors hope this changes promptly. On a similar note, Sensei Axew will be in NU despite not being the most proven prospect quite yet in officials, but the NU field is lacking and Sensei has amazing metagame knowledge, which may be enough to do the trick here. Unfortunately, there are a couple more debut warriors in line to play for the Terrors with Lambovino slotting in PU and KSG in LC, with neither having an abundance of support either. xavgb, Regnite, and Mac3 should be able to help in tiers like Ubers, OU, or RU, respectively, but this still leaves some question marks. If the less proven slots can step up and bring in wins early, then all worries are off the table as the Terrors become a top team, but otherwise we may see an uneven—potentially even top heavy—lineup in the meantime.

Eo Ut Mortus
Insult
talah
beatiful
Lord_Enz
Lusa
Eternal Spirit
Ox the Fox
Finchinator
Gefährlicher Random
watashi
Storm Zone
TPP
Tamahome
dice
MichaelderBeste2
MAX UND MAX
Santu
tace
robjr
Raptor
Ajna
BIHI
ez
devin
z0mOG
Skypenguin
HSA
Serene Grace
March Fires
---
1. Insult: 2 - Dynamos
1. beatiful: 4 - Dynamos
1. BIHI: 23 - Dynamos
With a dynamic early auction that allowed for the Dynamos to land two of the top players in the pool, it should be no shock that this trio is ranked as the top SS OU core in the first SCL. With two managers that gravitate more towards lower tiers, despite Bouff's recent WCoP bench heroics, it seemed like a smart plan to focus their initial efforts on solidifying the flagship metagame of OU in their plans, so they did just that. Insult and beatiful may have combined to cost a whopping 50k, but their strong gameplay and metagame knowledge may make this massive investment well worthwhile. Insult has not always played SS in team tournaments, with recent experience in both SM and BW as well, but when he does so, he is dominant. The most recent WCoP was a prime example of this as he went 4-1, but Insult has also carved up OLT, having qualified and sweeping through the swiss stages. His teambuilding is the main concern, but with a wide network of friends and a teammate like beatiful, this is less likely to be problematic. Speaking of beatiful, he is another highly touted OU player for the Dynamos. While initially hesitant about signing up, beatiful gave in and now here he is, ranked near the top after his impressive run over the last year. After a 6-2 SSD and a 6-3 SPL that came alongside some magnificent runs in individual tournaments, it should be no surprise to see beatiful ranked this highly. His outside the box thinking coupled with his strong teambuilding instincts have helped propel him to the top of every field he has recently been in. Rounding out this OU trio is one of the few people who claimed victory over beatiful last Snake, BIHI. While BIHI is not a household name in SS like he is in DPP, he still has shown he can compete in the format with decent showings in WCoP and a strong OLT run. Dragon Claw, who is making his debut in RU, is also a dynamic SS OU player and builder who is coming off of a hot streak of his own. His support will help round out an already strong core of OU players as the Dynamos look to dominate.
2. talah: 3 - Spartans
2. dice: 15 - Spartans
2. MAX UND MAX: 17 - Spartans
With plays likely to make the chat go "yassss" and posts likely to make the chat disable image preview on discord, the Spartans have a fearsome SS OU trio consisting of three players with great deals of recent success. MAX UND MAX and dice combined to go 9-1 in the most recent WCoP, displaying a great deal of creative teambuilding and strong gameplanning along the way. The duo combined to cost under 25k, too, which is an amazing bargain for the Spartans. It would be totally understandable if these two were considered the anchors of this team and they went with a less proven third player, but right in the middle of this core we instead have talah, who is coming in to SCL as one of the most hyped-up players in the entire pool. After going 8-4 in SPL, only suffering losses to some of the strongest players in the format, and having a good Snake last year, talah has shot up everyone's rankings and is now believed to be one of the top players in the metagame. They are known for their strong teambuilding, which pushes the boundaries of the metagame and helps create novel structures on a regular basis. talah's play, which as once in question and seen as a major limiting factor, has also improved to where their top 3 ranking is justified in this field. With OU Tier Leader suapah at the helm and SS OU standout mncmt able to provide insight while playing UU, this already strong group is accompanied by some of the strongest support in the tournament. Expect a great tournament from the Spartans in the SS OU arena.
3. Eternal Spirit: 7 - Islanders
3. Ox the Fox: 8 - Islanders
3. devin: 25 - Islanders
When you pair up a one-time ladder hero with a one-time OLT runner-up, you get what most be the most resilient 1-2 punch in the entire tournament with Ox the Fox and Eternal Spirit. After proving himself to be a legitimate contender with a strong stretch including ST, WCoP, and now OLT, Ox the Fox is one of the hottest options in SS OU. Eternal Spirit, on the other hand, has been one of the most consistent options in current generation OU for a number of years now, finding himself near the top of rankings many times prior. Both players are capable of innovating in the teambuilder, with Ox being a bit more on-brand and pragmatic while coming up with creative ways to nudge the metagame in certain directions and Eternal Spirit being more wild and loose as he trailblazes his way to finding optimal structures to fit his ideas. Joining this dynamic duo is devin, who is a bit less proven but equally scary in the teambuilder, as he oftentimes brings out an onslaught of novel offensive structures. With his first long-term starting opportunity in-hand, perhaps he can parlay the opportunity into prolonged success, even demonstrating his outside-the-box mindset and high levels of confidence. If devin were to struggle, there is also fiery newcomer Rubyblood and crafty German player mind gaming with potential to substitute in or provide assistance with their experienced teambuilding eyes as well. Overall, this trio has a lot of upside and we should expect that but also some potential to flame out if Ox cannot continue his consistent play or if devin does not quite pan out.
4. Finchinator: 9 - Foxes
4. watashi: 11 - Foxes
4. Santu: 18 - Foxes
Another Finchinator team ranked slightly above average with a scattered assortment of veterans with seemingly no cohesion? Yep. The Mount Silver Foxes are precisely that in SS OU. They have three strong and versatile players, including Santu who somehow fell to a mere 4k after being a highly touted first round pick last year, but none of them are necessarily top players in this field, and there is still plenty to prove. Finchinator may be the most consistent player over the last five or so years, frequently going barely positive and qualifying for individual tournaments, but his teams have oftentimes been incapable of closing the deal, and this has unfortunately defined him. Finch has actually struggled recently, having missed Smogon Tour playoffs and lost his WCoP playoff game. Rumor has it that his confidence was shot after he did not get put in for a crucial tiebreak against team US West that he thought he was a lock to start in, but the jury is still out as to if this was the cause of his decline or the guy is just absolutely crazed, as he drafts this article at 4:45am. Thankfully, the Foxes have a bit more stability in watashi, who is the epitome of a strong veteran starter. watashi has done well across a number of metagames and always shows up with his trademark fast-paced approach, capable of giving anyone a run for their money in this field. The jury is still out as to where his teambuilding and motivation are out, but if in good form, this slot could be dangerous. elodin, who is more than capable as a starter, is also in the mix for this team, ready to substitute in if needed or replace any of these three if they are needed in lower tiers. Accompanying this group of boomers is zoomer Stareal, who has great metagame knowledge and teambuilding insight that can hopefully help the Foxes find success.
5. Lord_Enz : 5 - Breakers
5. Lusa: 6 - Breakers
5. Serene Grace: 29 - Breakers
Boasting two of the top six players in the OU pool are the Circuit Breakers. OST runner-up Lord_Enz is accompanied by ST champion Lusa to form the backbone of this versatile and trendy OU core. Lord_Enz cost a whopping 27k, likely a product of the aforementioned OST run and his dominant 6-1 WCoP. Ironically enough, the only time he fell in WCoP was to his teammate. Lusa, the teammate in question of course, has not been so hot in team tournaments this year, going negative in both SPL and WCoP. In fact, his price tag was likely inflated up to 19k by a typo that turned 10k into 19k—an error that could have been corrected but to many people's surprise wasn't. With this said, Lusa is still a highly touted prospect and has a good chance to live up to his price nonetheless. With an esteemed Smogon Tour trophy in hand, perhaps some more confidence will come to Lusa, and he will be able to work out his inconsistency in team tournaments. If so, this could be a breakout season for the Brazilian hopeful. Serene Grace is likely to be in the third OU slot for the Breakers, hoping to build on a brief positive stint in the tier from SPL, where he defeated some strong opponents like Ajna and Garay oak. There is a chance he ends up in Little Cup after some weeks given his absolute dominance of that metagame, but we have no way of knowing that now. Assuming he sticks around in OU, Serene may be in for some trouble against even more experienced opponents in the metagame, especially as they get more comfortable preparing for him, but perhaps he can continue to build on his recent momentum and prove that his success is not limited to just LC. If this is not the case or Serene is needed elsewhere, then dahli is also capable of playing OU as a substitute. dahli is not the most well-known OU player, but after a 2-2 WCoP with wins against very strong opponents, perhaps he will be a capable alternative. Regardless, the Breakers have plenty of upside and hope for it to show in this tournament in OU!
6. Storm Zone: 12 - Platoons
6. Tamahome: 14 - Platoons
6. MichaelderBeste2: 16 - Platoons
The Indigo Platoon roll out a steady assault of OU players that rank anywhere from slightly above average to average within this pool. This group is quite diverse, too, with Tamahome coming from Brazil, MichaelderBeste2 coming from Germany, and Storm Zone coming from your worst nightmares. Having stormed onto the scene as a ladder hero and now a successful tournament player, Storm Zone is one of the most outside-the-box thinkers in the entire community. His strategies range across various archetypes, including balance, bulky offense, and hyper offense, but the one common thread among all of his teams is that they integrate the element of surprise. Storm Zone is capable of catching even the most experienced of opponents off guard, and this can be particularly troublesome given how aggressive and unforgiving he is. With a combined 8-5 in SPL and WCoP, going positive in each, Storm Zone has surpassed being just a fringe option in tournaments and become a staple in conversations of the top OU players and most interesting tournament players to keep tabs on. Joining Storm Zone will be the elder statesman of the group, Tamahome, who has been crushing it for many years now. His stock in SS OU may be down a bit after a rough showing in WCoP and shifting his focuses elsewhere for other tournaments, but Tamahome is a timeless champion with the most games won on the sheet ever, making him likely to do well in any tournament no matter the setting. He will require team support, but as long as this is present, he should be fine. MichaelderBeste2 rounds out this trio as one of the most promising SS3 in the tournament. He went 4-2 during WCoP for Team Germany, displaying a great teambuilding footprint and the ability to rise up to the occasion when called upon. His trajectory as a player is only improving and we are yet to see him struggle all that much, so there is good reason to feel confident about Michael and his teammates heading into the tournament in OU!
7. Eo Ut Mortus: 1 - Gibles
7. robjr: 20 - Gibles
7. Skypenguin: 27 - Gibles
The Mortuses—previously known as the Gible before they sold everything to acquire their new namesake—come in seventh despite having the near-consensus top player in the entire pool. Eo Ut Mortus, who is coming off of a WCoP win, SPL finals run, and SSD win, has become one of the most revered, consistent, and influential players over the last couple of generations. This veteran has an amazing sense for the game in the teambuilder, crafting squads ready for all opponents have to throw at him, even going great lengths to find creative solutions to problems he detects. His gameplay is on a similarly elevated level, too, as he continues to display mastery of calculated risks, picking his spots very well with his methodical playstyle. After the mightiest Bagon of them all, there is a significant drop-off in this OU core, unfortunately. robjr, who is more known for his UU dominance, has had some scattered success in OU, including the nuzlocke run through WCoP '20 qualifiers, but he oftentimes has middling results and does not teambuild particularly well without much support. His ceiling is clearly high and we have seen it on numerous occasions, but we will need to see him near peak form in order to do well in this field. Skypenguin rounds out this core, hoping to start anew after a rough 1-2 WCoP showing. Not a ton is known about Skypenguin relative to his peers in this field, but many say that he plays the metagame often and has a good sense for what to use, so perhaps that can help him prove his low ranking wrong. If not, it will be a tough buy to justify, as he cost more than Tace, Tamahome, BIHI, ez, and Santu, who are all ranked above him. There are a slew of potential substitutes if any of these slots go south or robjr is needed in a lower tier, too, with Chaitanya and London Beats on the bench and various starters being OU competent as well. Overall, Eo is going to have to carry this group to the promised land, but if his support can help some less proven teammates, then perhaps they can make it work and surprise us all as a collective.
8. Gefährlicher Random: 10 - Terrors
8. Raptor: 21 - Terrors
8. March Fires: 30 - Terrors
The Terrors elected to focus on non-OU tiers at the start of their auction, drafting Ubers tier leader Icemaster and NU-turned-OU-turned-RU player lax early. Perhaps this neglect will prove to be a limiting factor, as their OU core is ranked near the bottom, but there is still plenty of potential here that can salvage quite a bit. Gefährlicher Random, who may be the most dangerous man on Smogon, has developed into a mainstay in OU tournament circles, consistently holding his own while bringing intriguing teams and sets in order to keep opponents guessing as to what to expect. He will be joined by another enigmatic presence, Raptor, who is looking to get back into the swing of things after a lengthy tourban. Prior to his ban, he was a strong performer, doing well across multiple generations. Only time will tell as to if he is in a similarly good form or if he will need more time to reach his prior peaks, but for a whopping 18k, the Terrors better hope that he finds his best form quickly and proves his middling ranking wrong. Rounding out the core is March Fires, who put together a strong 2-1 in the WCoP but has not been in an OU field quite like this and is more known for his play in Ubers. It will be interesting to see how he adapts, but until many positive results come in, there is limited confidence in this slot. Spanish player Regnite is a potential substitute if anything goes downhill, but his body of work is not too deep either, so there will be some interesting juggling if the last slot does not quite pan out. Overall, the Terrors have two slots with fine potential, but a lot of question marks in SS OU.
9. Tace: 19 - Machines
9. Ajna: 22 - Machines
9. ez: 24 - Machines
Truth be told, it is hard to write up this group, as Ajna, who cost them 25.5k and is at the heart of their current OU core, is heavily rumored to be swapping to RU after a few weeks, potentially changing places with current RU option Confide or current substitutes Ruft and Sagiri. If it is Ajna, there is a ton of upside for that slot, as he has been one of the most dominant lower tier players in recent memory and had won his fair share in OU during SPL. If it is one of the alternatives, there is still plenty of hope, as each player has had success as recently as WCoP, but none of these options are particularly proven in OU yet. Moving to the other two OU slots, ez and Tace look to further prove themselves here. Tace is the more established of the two, consistently doing well before a 1-3 WCoP took away some of his momentum. To be fair to Tace, he was part of a death group where someone had to lose, and his other performances have been consistently solid. For a cheap price tag, he should be well worthwhile if he returns to his normal, winning form, especially given how well he knows the metagame. ez, on the other side, was relatively quiet in OU until the most recent WCoP, where he proved himself with a 3-0 sweep of the first round before falling in both of his next games to 3-2 overall. ez is still a strong option with a good sense in team choices, but he is yet to reach the level of experience or results needed to inspire much confidence when compared to his peers, making this a big test for him. This core lacks a true anchor or much of a standout teambuilder, but they all have great potential and are active in the tier, which could very well be enough.
10. TPP: 13 - Shoguns
10. z0mOG: 26 - Shoguns
10. HSA: 28 - Shoguns
The Shoguns went with the interesting strategy of handing a blank check to two players they liked and then seeing what they could do from there; apparently this had some consequences on their OU core, leading to a last place collective ranking. One of the blank checks they handed out went to TPP, who is coming off of a strong start to 2021. With all due respect to TPP, who has done very well in recent tours such as OST and WCoP while also being on the winning SPL team, it is hard to see anyone going from SPL substitute to being a 26.5k SCL superstar—this is the rough equivalent of going from zero to hero overnight. TPP has improved and he is in great form in a tier he knows very well, but his ranking was still near the middle and he is going to have to continue to overachieve if he wishes to live up to this price tag. If we are to look at him as a pure prospect aside from the 26.5k nonsense, then TPP is phenomenal, though. He turned a slumping start to his time in officials into a promising stretch and now has two trophies to his name this year. TPP is an amazing teammate with great people skills and a good sense for teambuilding, making for a slightly above average starting option. Those joining TPP leave a lot more left to be desired, unfortunately. HSA, who was hesitant about even signing up and believes the goal of playing is to click at the highest possible speeds, joined TPP on the WCoP champion US South roster, but he has never had prolonged OU success over his many years of playing. z0mOG is a bit more of a wild card, as he is very successful across a couple of generations, but he has no real foundation or experience in SS OU, stated he wished to be a substitute, and is pretty erratic overall. If he gets in form, he will easily overachieve like he did last year, but otherwise it could be trouble. There are potential substitutes such as z0mOG's WCoP teammate Vaboh, who is yet to solidify himself despite coming close, and frisoeva, who is a jack of many trades, but master of none. Even BluBirD252 can slot in the tier if needed, but none of these options are going to light the world on fire, leaving a lot of the burden on these three starters to get it done and prove these rankings wrong.
---

1. Nails: 2.000 - Machines
Despite not having played SS Doubles OU seriously since Smogon Snake Draft IV, Nails finds himself ranked first to the surprise of few. Nails, put simply, is dominant at Pokemon no matter the format. Make it VGC, Smogon Doubles, or even RBY OU, he is always at the top of the pack. Nails has accumulated six straight SPLs or SSDs with 6 wins or more playing the the latter two formats, and the streak doesn't look to be ending any time soon. While he is for sure rusty on current metagame trends, he is backed by umbry, who not only one-upped Nails by winning seven times in SSD IV but also has one of the strongest grips on the tier as a council member, fantastic player, strong builder, and leader of the haha mafia. If she is able to get him up to speed quickly, it's looking like another dominant season for Nails.
2. Qwello Lee: 2.429 - Dynamos
After being ranked at the bottom of the power rankings in SSD IV, Qwello Lee proved all of his doubters wrong by topping the DOU pool and going on to win the Doubles circuit, and he is most recently coming off of a semifinals appearance in OSDT I. Qwello's mix of solid play, creative builds, and inspiring ability to stay ahead of the metagame easily establish him as one of the top threats in the pool. He's supported by Grandmas Cookin, another creative builder who has been tearing up the 2021 Doubles circuit, which should be a solid recipe for success through the duo's combined expertise and activity.
3. Mishimono: 3.714 - Islanders
The subject of many copypastas and DOU inside jokes, Mishimono finally has gotten his chance to start after having a supporting slot in SSD IV. This is extremely well deserved, coming off of his 2nd place in OSDT I and the Summer seasonal. Mishi's builds have gotten increasingly stronger as this year's progressed, and his play has done just about the same. With support coming in from Fespy, who is renowned for his attention to detail in teambuilding and reliability as a testing partner, Mishi should be well prepared each week. As long as Mishi's able to maintain the same momentum he's built up over the summer, this will be a very successful tournament for him.
4. Z Strats: 3.714 - Platoons
If you follow DOU at all, you've probably heard of the "Z Strats HO" team that plagued the community's tournaments throughout spring and early summer. Truthfully, that one's just one of the many metagame-defining teams Z Strats has been responsible for building this year; that is to say, his building abilities are A rank among the rest of the pool. He's been a little quiet around tournaments so far this year, with the notable exception being an impressive top 8 finish in OSDT I. Combine this with emma support, and you get two extremely active and knowledgeable players capable of putting up quite a showing.
5. stax: 4.286 - Spartans
One of few contenders for the title of greatest DOU player of all time, stax is once again emerging from cryosleep to compete in an official team tournament. In fact, stax has exclusively entered team tournaments in the past two years, having only played in Doubles Premier League VI and VII since his last official team tournament appearance in SPL XI. This distance from official tournaments sees stax ranked fifth, as there always lingers an air of doubt whether he can continue to pop up and perform. However, stax put up a combined 15-6 record across those three team tournaments, so it's a safe bet that he will churn out a positive record at the very worst. Lunar is providing support for stax this time around, and if history tells us anything, it's that this combo is scary. Look for some creative teams and stellar play from stax during this tournament; counting him out is never advised.
6. Spurrific: 4.571 - Breakers
VGC veteran Spurrific returns to play DOU in official team tournaments after a respectable 5-4 run in SSD III. While he's well known for an excellent execution of balanced teams with a safe playstyle that will make less experienced players struggle, he's had a rough circuit run this year and a below-average 3-4 performance in DPL VII. However, he's supported by Toxigen, who, while making his first appearance in official team tournaments, is more than capable of supporting Spurrific with creative builds and thorough testing. This is going to be a core that lives and dies by how well they prep but can easily have a good tournament if they manage to do so properly.
7. Memoric: 6.143 - Foxes
Memoric might be the only player on this list that was disappointed to be drafted as a starter in this year's edition of SCL. After weeks of begging to land in a support role, it seems his past Doubles OU success and official team tour experience land him a starting job. While Memoric has struggled in past editions of SPL and SSD after his 4-0 debut in SPL VII, make no mistake; the two-time individual winner is quite good at the game. Similarly to others, he has taken a step back from the Doubles Circuit as a whole, but he still had great success in both individual tours he didn't bring monotype teams to: Doubles Classic II (Top 8), and OSDT I (Top 16). He is joined by YoBuddy, this year's Spring Seasonal winner and #3 on the Doubles Circuit Standings, who should provide both solid testing support. This core will ride or die on the duo's building; Memoric has already built multiple generation-defining teams in the past year, and we'll have to see if he can put it together on the big stage in hopefully a bounce-back year.
8. Frania: 6.571 - Shoguns
Frania finds himself as the only DOU player in SCL I without official backup, a factor that likely contributes to his low placement in the power rankings. While he has proven himself with multiple strong finishes in individual DOU Circuit tournaments, his first stint as a starter in an official team tournament during SSD IV left something to be desired. Even so, he rebounded from an 0-3 start to claim four wins in his last six games, so the potential is certainly there. If Frania can find that momentum again and come into each round with a solid team, he is more than capable of claiming wins against anyone in the field.
9. Paraplegic: 8.000 - Gibles
Newly appointed Doubles OU tier leader Paraplegic finds himself back in the spotlight after a middling 3-5 SSD IV debut. Paraplegic was very deservedly well known for his building earlier during the generation, which is a major reason why he landing a starting job last year, but unfortunately he has not seen as much building or playing success in the Doubles Circuit since DPL VI, besides qualifying for Doubles Ladder Tour playoffs. His partner in crime, MajorBowman, owns the second most all time official team tournament wins for Doubles, but after months of being away from the game and not having put up a positive record since SPL IX, it will be interesting to see if he can claim his former glory. The key to Paraplegic's season will be to diversify his builds and try to once again reinvent the meta like he did earlier in the generation.
10. Actuarily: 8.000 - Terrors
Every official team tournaments has its gamble picks, and Actuarily is that for DOU this time around. Making his debut in SCL I, Actuarily has performing at a steady pace on the DOU circuit this year, including a Top 12 finish in Winter Seasonals, a playoffs appearance in Doubles Classic II, and, most impressively, a win in Doubles Ladder Tournament. Actuarily is being backed up by zeefable, who is also relatively new to DOU but has years of experience playing doubles in VGC formats. Known as a prolific teambuilder in VGC, zee's work behind the scenes should combine well with Actuarily's consistent performance on the battlefield. This duo, though they have the least experience of the bunch, can certainly ride the underdog wave to snag some important wins during SCL I.
---

1. SoulWind: 2.286 - Machines
At the top of the list we find a user that requires no introduction. SoulWind is a man of few words, or even no words at all depending on how the game went. He may be lacking in Ubers experience compared to some of the other players in the tournament, but he makes up for that with his unrivaled overall resume. This would be the case regardless of the tier he signed up for, though it's highlighted in Ubers especially, as over half of the field has not yet been a starting player in either SPL or SSD/SCL before. This is exactly the type of inexperience that SoulWind will be preying on. On top of that, SoulWind's managers drafted SiTuM as one of the substitutes. SiTuM provides SoulWind with team building support, as well as being a generally flexible substitute for the Machines. Assuming SoulWind picks up the metagame quickly and successfully, nobody should be on his level in this tournament.
2. Icemaster: 2.429 - Terrors
In terms of experience, Icemaster is basically the opposite of SoulWind. While Icemaster has never been in an official team tournament before, his Ubers success exceeds everyone else's. Icemaster has straight up farmed across several Ubers tournaments like Ubers Premier League, Ubers Seasonal, and, most recently, the Ubers No Johns tournament, which he ended up winning. This prominence and community presence lead to Icemaster eventually becoming Tier Leader as well. Dominating the way he has clearly did not go unnoticed, as Icemaster went for a whopping 23k in the auction. That's a lot of money for anyone, let alone a rookie. It does, however, buy you the #2 ranked Ubers player. If you're willing to spend another 12.5k, you can even get a second elite Ubers player to play OU and help bounce ideas around. The Terrors did exactly that by drafting March Fires, too. This team is absolutely stacked when it comes to Ubers.
3. Poek: 3.143 - Platoons
Sandwiched between the two Tier Leaders is Poek, who is managed by the most recent ex-Tier Leader of Ubers, Tony. This duo of two long-time friends will hope to use their rapport to prepare strong teams throughout this season, which will be necessary in order for Poek to win in this pool. While Poek has historically dabbled in a plethora of metagames, including Ubers, he is not considered an Ubers main or even someone who frequents the metagame at this point in time. His playing ability is largely what scores him a top four ranking. Poek won OLT a few years back and made it to Grand Slam finals this year, all while putting up strong results in team tournaments when called upon. So long as Poek knows enough about the metagame, he will be able to win his fair share of games, and Tony is one of the most experienced managers and player supporters in Ubers and on Smogon as a whole, inspiring a great deal of promise in this slot for the Platoons.
4. Fc: 4.000 - Gibles
Icemaster isn't the only Ubers Tier Leader that's an elite tournament player as well, as Fc#4 also secured a place in the top 5. Fc's background is similar to Icemaster's in a lot of ways, though perhaps he's not quite as dominant in Ubers tournaments yet. That said, Studio Gible picked up one of the best Ubers players available and for the good price of 7.5k at that. He knows the metagame inside out and can be seen participating in anything that has Ubers in it, which has unsurprisingly resulted in him being as high as number two in the Ubers Circuit standings. It's not just playing that Fc does a lot of either, as he is a sound and very creative team builder, too. Additionally, Garay oak is one of Fc's managers and can provide magnificent support, while also protecting Fc from himself when he's really feeling spicy. If anyone is going to bust out a Zamazenta this season, expect it to be Fc. Better yet, expect it to win.
5. Exiline: 4.286 - Islanders
The Orange Islanders truly are the Ubers team of this first SCL. Starting with the managers, both Stone_Cold and Staxi are managers in Ubers Premier League, each having won the tournament once in the past two years. Staxi is a great Ubers player as well, and we can expect him to support Exiline throughout the tournament. The Islanders also drafted TJ to start in PU and FatFighter2 as a substitute, both of whom are excellent Ubers players. TJ in particular is coming off an 8-1 performance for Staxi's UPL team this year. However, Exiline is the Ubers starter and a dangerous one at that. To give you an idea, Exiline is currently top dog in the Ubers Circuit standings, having won this year's edition of the Ubers Ladder Tournament in the process. The depth the Islanders have for Ubers might still prove valuable, as Exiline is not only flexible as a player, but he's also a very bannable one. Despite having been in official team tournaments before, Exiline has more infractions on his Smogon profile than wins on The Sheet. If Stone_Cold and Staxi can keep Exiline in check, though, they very well might have one of the biggest steals of the tournament on their hands.
6. M Dragon: 5.286 - Foxes
It has been a long time since M Dragon was last bid on in an official team tournament auction, and perhaps it showed as the managers were unsure what to make of it all. 7k seems to be a bargain given the sheer amount of experience that comes along with purchasing the owner of one of Smogon's most iconic avatars. The perceived risk here stems from a relative lack of success in the current generation, as well as having been a manager in both SPL and SSD in recent times. Whether M Dragon is still a powerhouse remains to be seen, though for 7k it certainly doesn't seem to be a huge risk either way. Adding onto that is Aberforth, who will be supporting M Dragon off the bench for the Foxes. Aberforth offers Ubers metagame insight, team building support, and a lot of activity to the team. On paper he seems to be a perfect fit, and time will tell if that translates to Ubers wins for EviGaro and Kink. If M Dragon can build on and improve from his lackluster WCoP performance, he may have a bright future in sight this season.
7. Manaphy: 6.429 - Shoguns
There once was a time when Ubers was still in SPL all the way back in SPL V. For reference, SPL XIII is coming up after this tournament. You might be thinking to yourself that surely nobody from SPL V still actually plays Ubers. Well, think again. The year is 2021, and the Showdown Shoguns have successfully resurrected Manaphy. Manaphy isn't just back to round out the list of names, either. He's here to take them. In fact, Manaphy went 6-1 in the most recent Ubers Premier League and has been among the best Ubers players all generation long. Furthermore, Manaphy's kryptonite isn't playing in this tournament, which only strengthens his case as one of the underdogs in this Ubers pool. Backing him up we have Reje, who can help quality check and step in just in case Manaphy decides it's time for Rillaboom + Grassy Seed Xerneas week 1. All in all, Manaphy offers a unique combination of having played Ubers in an official team tournament before, as well as being very involved in the metagame as it is now. You'll regret underestimating him without a doubt.
8. TrueNora: 6.429 - Dynamos
TrueNora may be ranked 8th, but he received the same average ranking as Manaphy while only being about a point behind M Dragon. Nevertheless, someone had to come in at #8, and it ended up being Nora. The low ranking doesn't truly reflect Nora's metagame knowledge and playing ability relative to the rest of the pool, though. This is a very competitive group of players, and Nora has been a top Ubers player ever since making the jump from the ladder to tournament play. The Dynamos were also able to secure an amazing strap-on deal, though, as the artist formerly known as Skysolo is among their substitutes. The Strap is a creative team builder in Ubers and will at worst provide Nora with plenty of inspiration alongside the already considerable assistance offered by Nora's manager, Lunala. After getting a taste during WCoP this summer, TrueNora will only be hungry for more wins and further success. He's not afraid to weaponize his ungodly timezone during scheduling either, making him all the scarier to come up against.
9. byronthewellwell: 7.714 - Breakers
At number 9, we have a player that could easily win himself a handful of games, if not even more. byronthewellwell is a pretty unassuming player publicly, but a very experienced one. All byron needs in any tier to win is a team; he'll take care of the rest. In fact, byron has over 1500 posts on Smogon, and they're all "in" and "won gg". The reason he was ranked as low as 9th isn't due to a perceived lack of skill, but a lack of noise. Don't mind him as he quietly puts up numbers year after year, including winning his WCoP group with a 3-0 record last year. The main challenge for the Breakers will be in the team builder, as byron will likely deliver a solid game every week. SS Ubers isn't a metagame byron is really known to build in, but he does have support from his manager Alpha Rabbit. Should they be able to figure out their teams, then don't look too surprised if byron turns out to put up big numbers.
10. 64 Squares: 8.143 - Spartans
Sometimes players get picked last for reasons other than their perceived skill. 64 Squares is not the worst Ubers player in the tournament, but he is the worst-liked Ubers player in the tournament. A good story becomes better with great villains, though. From the day 64 Squares first saw success in Ubers, his results have been met with skepticism. His close association with formerly problematic Ubers figures in combination with a tendency to talk a healthy amount of trash has firmly established his reputation as the enemy. An enemy that wins a lot of games. Not just in Ubers either, as evidenced by his strong performance in WCoP earlier this year, even being selected in a tiebreaker by US West. Dislike him all you want, but he'll just keep turning it into fuel and keep beating your favorite players. Admittedly, he is most comfortable in older generations of Ubers, though he's nowhere near the only one in this field that can be said for either. The people will root for his downfall, but whether he actually fails is very much up in the air. I certainly wouldn't bet on it myself.
---

1. dcae: 1.143 - Shoguns
dcae is in the middle of one of the most impressive streaks in modern LC history, going 8-3 in Snake and 7-2 in LCPL against stiff competition. dcae knows the metagame very well and also has a great deal of official experience, having played in settings similar to this one on numerous occasions. If this is not convincing enough, the Shoguns also provide the most supportive home to dcae as both managers, tko and ninjadog, are strong LC options. Alongside Punny in RU, dcae is expected to be one of the most dominant slots in the tournament and he only cost 19k, making this a great addition for the Shoguns. Expect a great deal of success from dcae if he is still in good form.
2. Kythr: 2.286 - Platoons
Kythr was one of the earliest nominated players in the auction, making this his first time in an official tournament, and after a lengthy series of traded upbids, he landed on the Indigo Platoon. Kythr is arguably the most exciting LC prospect in recent memory, having dominated every unofficial in recent memory. With his only LCPL loss being to a certain Power Rankings writer who wants to feel momentarily relevant to everyone reading this section, we are willing to look past that and focus on his eight other victories against strong opponents, including three other players currently in SCL. If you go back further, you will see every other player thanking Kythr for his building prowess, dominance in other tours like LTPL and LCWC, and a shiny LC Circuit Champion ribbon to top it off. Alongside longtime LC player and true LC main Stairmaster as a manager, Kythr is expected to seamlessly transition into official tournament play and dominate his debut.
3. LilyAC: 2.429 - Machines
Amid all of the auction hype and teams forming, one of the most ungodly cores in the history of Smogon was formed as Lily, the manager of the Technical Machines, drafted her own air conditioner, LilyAC. Keeping a chill and controlled environment could be the first step to the Technical Machines having a strong campaign, but LilyAC's ability to heat up in LC may undermine the overarching goal as she hopes to continue her string of positive official performances. While Lily has seen her normal brand of consistently positive showings take some hits in unofficials over the last year, there is little that has changed with her approach or metagame knowledge levels, which leads us to believe that we should be seeing a continuation of the norm -- going positive (this is fine I guess but there's a lot of this normal/consistently positive/continuation/norm/going positive stuff being repeated in these two sentences so it just feels awkwardly repetitive). With new competition like Kythr, Laroxyl, and boulicrok also taking up similar rankings in this field while not having been in prior official fields, perhaps these new challenges will hurt LilyAC's chances of repeating success. However, her experience and strong metagame knowledge could prove to be enough to make quick work of some newcomers.
4. Laroxyl: 4.714 - Spartans
For those keeping track at home, this is the only 3k pick ranked within the top 4 of any field this SCL. Conclude what you wish as to whether this is a reflection on the small sample size of the Power Rankings, managers having contrasting opinions, or the Spartans landing an absolute steal, but Laroxyl is a powerful and underrated force in LC circles. While the lack of in-house support for this official tournament newcomer may prove to be a limiting factor, Laroxyl's strong teambuilding and confident gameplanning could be more than enough regardless. Middling results in unofficial tournaments have cast shades of doubt, which could have caused the 3k price tag to begin with, but we have seen Laroxyl break out before and we may very well be watching it happen once more if he stays in good form.
5. boulicrok: 4.714 - Islanders
boulicrok is in a similar boat to Laroxyl when it comes to being highly ranked despite costing the minimum in the auction; the Islanders are hoping to get a steal with this value pick as well and there is lots of reason to believe this will be the case. boulicrok has been one of the most consistent LC players this generation, having put up solid records in unofficials, such as his 4-2 in LCPL, more often than not. There has never been a performance from boulicrok that showed us many red flags, so his middle-of-the-pack ranking for a debut seems appropriate. With the support of tazz, who knows LC very well, and pdt, who knows the gist of all lower tiers, there could be some potential to reach the high ceiling that allowed for boulicrok to snag a couple of signature wins against top players in LCPL, too.
6. Toadow: 6.000 - Foxes
Toadow is another newer player to officials, but he has been around for a while, dating back to last generation. The soft-spoken Frenchman has done well in a number of unofficial circuit tournaments, which landed him on the map this generation and got him a golden ticket to SCL land as a starter in his debut. He will be accompanied by Expulso, who is also quite familiar with LC after his recent run in Grand Slam. While this duo lacks the firepower of some of the top-ranked pairs or the experience of veterans, they have a lot of metagame knowledge, a good deal of activity, and enough experience in unofficial settings to inspire some confidence that results will translate to this arena.
7. daunt vs: 6.429 - Breakers
Speaking of newer players with solid support, daunt vs is the epitome of this. It is also his debut, but he comes in hot after a dominant LCPL run that ended with a championship. daunt vs has the support of top LC player Serene Grace, who will start the tournament in OU; soft-spoken manager Osh, who has a ton of LC experience over the years; and mainer Fille, who knows quite a bit about the metagame. While daunt vs lacks the body of work that some higher-ranked players have, he has still proven enough competency to be a clear competitor in this field and is likely to have the ideal team for each occasion with this support. daunt vs may be ranked closer to the lower end, but he could very well be a dark horse in this field if things click and he maintains his LCPL form for SCL!
8. KSG: 7.000 - Terrors
KSG is a lesser-known entity than some of his peers in this field. On the one hand, he has a few good results going for him and nothing too damning going against him. On the other hand, he is making his debut without having stood out much in the past, aside from a clutch victory against Serene Grace in LCPL playoffs this year, and has no support in-house. This could be the recipe for a lost slot for the Uncharted Terrors if things do not start off too hot and the season begins to slip away from KSG. However, it could be more than fine if he is able to rise to the occasion and take in some victories against higher-ranked opponents. With matchups against daunt vs, ranked 7th, and Toadow, ranked 6th, to start off the tournament, it will be very telling as to where he is at relative to the competition in the early stages, so keep your eyes peeled for that.
9. Wail Wailord: 7.429 - Dynamos
Wail Wailord is one of the biggest question marks in the field. On the one hand, he had a good deal of success last year, going 6-3 and solidifying himself as a strong LC option. On the other hand, he has had much less consistency in unofficials and individual tournaments. He had an early exit in LC Open against a guy who seldom plays LC and keeps finding ways to allude to himself in his own article for some egotistical unknown reason, and his records in LC unofficial team tournaments have all been lackluster. Perhaps this is the case of someone who needs to truly lock in to succeed, making this the best situation for Wail as he is going to be playing all season against top competition due to the lack of in-house alternatives and the strength of this LC field. However, this could just be some regression towards a mean that the Power Plant Dynamos may not have considered when dropping 9k on the ninth-ranked LC player. Only time will tell as to which it is, but hopefully for their sake, Wail Wailord will revert to Snake form in no time.
10. teal6: 8.143 - Gibles
The Gible's draft room was quiet, so managers Hogg and Garay oak put on some music and told everyone to get up and dance. Little did they know, this promptly escalated into a tense game of musical chairs. robjr sat in OU, Luthier sat in UU, Raiza sat in PU, and teal6 sat in LC. Okay, not ideal, but serviceable, right? teal6 does have a history in LC and his team's "UU player" is a secret LC boss, so perhaps not all is lost for the last-ranked LC player after all. Nobody is sure what he knows about LC or what form he is in as a player overall, but teal usually manages to go positive and he is a non-mainer in a field full of mainers, which instantly tilts the plot of the entire tournament in his favor, so perhaps there is hope after all.
---

1. Adaam: 1.286 - Foxes
In a world where TDK plays NU, robjr plays OU, and SoulWind plays Ubers, Adaam managed to claim the top spot in UU by default. I know: I do not like it either, but here we are. Jokes (?) aside, the Grand Slam champion of 2019 does inspire confidence with his superb track record. Adaam has managed to go positive in each of the last two Snakes, winning six games in each. His strong play does not stop there either, as Adaam has been one of the most consistent players in UU throughout the entire generation. The lone worry is that Adaam's teambuilding may be exploited by those preparing specifically for him due to his tendency to use common and proven strategies, but at the same time, this assures the quality of his teams and is the main reason for his consistency in other settings to begin with. Sure, this field will be one of the biggest tests Adaam has faced yet, but there is little evidence going against him—Adaam is an absolute stud and he is on track for another strong campaign.
2. Accel: 2.286 - Terrors
With his gameplay at an all-time high after last SSD, Accel comes in second place in the power rankings despite only costing the fifth most in this field. 16.5k is still a respectable price, going well above average even for starters in most tiers, but this seems like a steal if the rankings hold. Of course, the rankings never hold. Accel is met with a whole new set of challenges if he wishes to continue his winning ways. Many believe these challenges will not be too much despite a powerful and rejuvenated slew of opponents coming his way; Accel's superb teambuilding and improved gameplay highlighted his masterful 6-3 campaign last year, and there are no signs of these things fading. So long as he matches his effort and activity from the past, you can expect Accel to rise to the occasion. The only worry is that those who come from other tiers may prove to be challenging for Accel to prepare for and even harder for him to outplay, which could potentially shave a win or two off of his season if he is not cognizant of these matchups.
3. umbry: 3.286 - Machines
umbry is the world's best DOU turned SM OU turned ADV OU turned SS OU turned SS UU player. After a strong 2020 led into a positive SPL, umbry has quickly stood out as one of the best fundamental players who could play any tier she desired at a high level. She also owns—yes, you are welcome for such advanced insight that these esteemed Power Rankings provide. So long as umbry is not thrust into a different metagame with minimal warning in her playoff debut after a strong regular season in her comfort tier, odds are umbry will do quite well. Her experience in UU thus far is limited, but umbry seems readily able to succeed in the tier, and she has manager, tier leader, and Togedemaru enthusiast Lilburr to help bring out strong teams each week as well. This dynamic duo stands out as one of the strongest in the pool, likely to bring out unique offensive structures and dominate weaker opponents. If umbry can continue to adapt at this level and her form holds, then expect big things from the Machines in UU!
4. Gondra: 4.143 - Platoons
For a mere 10k in a pool filled with expensive players, Gondra finds himself ranked fourth and playing alongside a handful of familiar faces. This seems like an ideal landing spot for the soft-spoken, hard-emoting UU hopeful. With the support of UU frequent 100%GXE and two managers with some experience in the metagame, Gondra, who already has a strong foundation in the format, looks to build on his already positive track record. There have certainly been some plays and even games outright from Gondra that have made us wonder what he was thinking, but those are few and far between, especially as of late. As long as Gondra can avoid this and is able to work well with 100%GXE, who is a proven UU builder with good activity overall, then this core is likely to live up to their high ranking. Overachieving the ranking may be a different story, as this UU field is filled with top-notch players and Gondra only has one truly dominant showing ever, but perhaps this will make for number two, given all the Platoons have going for themselves in UU.
5. mncmt: 5.286 - Spartans
bn, mncmt, and welcome to your official UU debut. Some may be surprised to see mncmt here rather than OU or even NU, but mncmt has boasted impressive versatility across a number of unofficial tournaments. His UU prowess is yet to show where the Spartans would like it to, but this is likely to change with the assistance of teammate and fellow Brazilian player Highways, who can always take this spot up in relief if mncmt is needed elsewhere or struggles. With this said, the duo hopes to do so well that any notion about moving mncmt is immediately met with resistance due to his performance here. In terms of gameplay, mncmt is a strong pilot, operating aggressively, especially earlier on in games, which could easily lead to him overwhelming the bottom half of the pool. In terms of teambuilding, mncmt's competency is a bit more questionable, but Highways will keep him in the right lane, as he is a very experienced UU player and can build well. As long as these two stay on-task and mncmt continues to be in good form as a player, this spot has a high ceiling and should, at worst, be able to bring in some wins against less proven opponents. There are a lot of strong UU players that make up the field and some of them could have enough experience to put themselves in a favorable spot here, hence his middle-of-the-pack ranking, but you can never count out mncmt, and the last few years have been recurring proof of that.
6. Luthier: 5.429 - Gibles
In a different universe set well before 2021, Luthier would perhaps be the fifth most likely player to slot in UU on this roster behind UU aficionado robjr, UU Masters champion Nat, ORAS UU standout teal6, and DPP UU enthusiast Eo Ut Mortus. Instead we are here, and Luthier is squarely in the middle of this UU field while accompanied by an abundance of supporters, which also includes long-time UUTL and manager Hogg, as he hopes to make a strong official debut in SS UU. In terms of gameplay, Luthier may be up to the task and able to prove his price, which ended up north of 20k, well worthwhile, but when you factor in metagame knowledge, playerbase familiarity, and team construction, you start to understand why he finds himself ranked slightly below average in this pool. While Luthier went 4-2 in UUPL, he only went 1-2 against SCL starting-caliber opponents, and his body of work in the metagame is not as extensive as just about anyone else in this field aside from mncmt. robjr will likely have plenty of teambuilding wisdom to pass down to Luthier, which will go a long way for this slot, but even then, robjr is not known for being an assertive presence, and the ball will still largely be in Luthier's court to make sure everything works out as intended. There is a lot of pressure on Luthier to live up to the price tag and prove this ranking wrong, but a lot has to go right in order for this to happen. Can it? Absolutely. Will it? We will have to find out!
7. Bushtush: 6.571 - Shoguns
With the pride of Canada putting his name in the mix during the inaugural SCL, matters just got much more interesting. Unfortunately, watashi is starting in OU for the Foxes, not playing UU for the Shoguns, where fellow Canadian Bushtush finds himself. While Bushtush is a far cry from being the true pride of Canada, he actually has strung together some respectable performances, going positive across multiple metagames in SPL and failing to lose a single game on the sheet in 2019 or 2020. With the support of UU tier leader TDK, who now has enough Smogon gold to retire as soon as soon as Bushtush makes his first misplay, Bushtush hopes to get back in UU shape after distancing himself from his pre-ban title of a UU mainer. In UUPL, Bushtush hung on for a positive record, but he did not even play SS UU, which leaves us wondering where he is at. There should be some general familiarity about the tier, but Bushtush will need to turn it up a gear, work well with TDK, and be very active in the metagame as both a builder and player in order to compete with the top players in the field. Given his recent track record, it is clear Bushtush can defeat just about anyone, but actually doing so at this stage with an experiential deficit is a totally different story.
8. LNumbers: 6.857 - Breakers
LNumbers, also known as Clark, is a newer German player who has played a variety of SS metagames; he is most familiar with UU despite having scattered success in OU during the WCoP, finishing 2-2. Ultimately, he ends up in UU for his fall team tournament debut this SCL. The truth of the matter is that this slot does not inspire the most confidence for the Circuit Breakers in a top-heavy UU field, but LNumbers is capable of winning his fair share of games. Opponents may be less sure how to prepare for him given his smaller sample size of relevant games, but he will also have to prove his ability to take advantage of their more documented tendencies himself. While LNumbers has done well in the UU WCoP thus far, he went negative in UUPL earlier this year, even if he had a few signature wins against strong opponents along the way. Given this, the potential is absolutely present, but we are going to need to see more before we become confident in the Circuit Breakers in UU this season.
9. Indigo Plateau: 6.857 - Islanders
Indigo Plateau has built a nice reputation as a fundamentally strong UU option with a flair for the wild side, which makes him a headache to prepare for. His 6-3 stint in UUPL, of which all 9 games were in SS, impressed many would-be doubters and seemed to be enough to land him one more starting gig. Unfortunately, Indigo Plateau sits at an all-time official record of 0-6, which ties him for the most losses ever without notching a victory. Hopefully for the Islanders, this track record can stay in the past, and Indigo can land not only his first win but many more soon thereafter. With this said, he still comes in ranked ninth in a strong field, leaving us to doubt that a winless prospect could turn it around facing such circumstances. If anyone can, perhaps it is Indigo given his competency, willingness to take risks, and impressive support network. Until we see this come to fruition, there will be justified skepticism as there would be for anyone with such a lackluster track record; however, there is reason to believe that the past was more of a fluke than anything else, and this reason could be proven by a dark horse run from the Islanders' UU player this SCL.
10. Askov: 8.429 - Dynamos
I feel like every other time we see the tenth place description in some subforum thread, we get the feel-good "someone has to be last, but..." sentiment and this is one of the rare occasions where that sentiment actually applies. Askov, while unremarkable with a 4-10 overall record on the sheet, went 4-1 in UUPL, all in SS, and has a strong track record in big UU tournaments such as UU Open. He is mistake prone and his teambuilding is not as proven as many of those ranked above him, but it would be very easy to see him performing on par with, if not better than, various people in the bottom half of the rankings. Of course, there are still reasons he is below everyone. That 4-10 record is not doing him any favors, but Askov also has lost many games due to untimely misplays, which tends to prompt red flags in these environments. In addition, the support of TSR, who is a friendly face with a long history in UU, could lead to a shorter leash on Askov if the Dynamos wish to try out both prospects. TSR is inexperienced in officials and may not be much better off, but regardless of which player is in, the Dynamos have a lot to prove in UU while having the personnel to make at least some noise, leaving us hopeful they will not be the absolute worst in this tier at least.
---

1. Punny: 1.000 - Breakers
Death, taxes, and Punny winning RU games—a list of the few guarantees in life. While this may be hyperbole, it might as well be the reality of the situation, as the crafty Italian has been near automatic in RU whenever called upon. Punny was once known as a top dog in OU, but his transition to the RU arena has been seamless, maintaining his dominance. His resume in RU is already better than everyone else in the field, and this is across the last year alone. Punny has won both of the last two RU Opens, which alone is unprecedented. Couple this with the fact that he made it to the finals of the RU Circuit Championship last year and took odr to 5 games, won 8 games in the daunting Best-of-3 slot in RUPL, won the RU Ladder Tournament, and won the entire Grand Slam this year, and you can see why the Breakers broke the bank to assure themselves the top RU player in the world. Punny will also have the support of his manager, Alpha Rabbit, who frequents RU as well. Everyone should have lofty expectations for Punny this SCL.
2. odr: 2.286 - Islanders
odr, who is one of the small group of people to have actually defeated Punny in RU within the last year, finds himself ranked second. After odr entered last Snake as one of the most hyped up newcomers in RU history, he managed to salvage a tough start with a 4-4 overall record, showing that he can hang with the very best of the playerbase. He reaffirmed this notion with a dominant streak of victories to cap off an RU Circuit Championship. While odr's time in the spotlight has been limited—especially when it comes to official team tournaments, with a brief, unsuccessful OU stint earlier this year—he has managed to achieve quite a bit in RU when you also consider his 2019 RU Open win and all of his other individual unofficial runs from 2019-2020. Given this, odr has earned himself a place as one of the most consistent forces in the RU playerbase, which can be attributed to his vast metagame knowledge and strong teambuilding practices. Couple this with 2021 RU Winter Seasonal champion OnArceus and lower tier aficionado pdt being on board to lend assistance and you get a dangerous RU core. odr is set- up for a strong sophomore campaign, and if he can get over the hump and prove his consistency against the best of the best, then he is likely going to remain one of the faces of RU throughout the tournament.
3. Nat: 2.571 - Gibles
After a dominant stretch of OU play, Nat is back home in RU for yet another fall official team tournament, and while she has fallen behind odr in the power rankings this time, do not let this flip-flop lead you in to thinking she has been anything less than impressive during 2021. Off in the land of OverUsed, Nat has managed to make a deep run into OST and dominate WCoP, proving she is back in superb form as a player. There are lots of reasons to believe these OU results will translate back to RU, too, given the strength of the players she had to defeat. In addition, Nat's trademark creativity in teambuilding shines throughout both tiers but will likely be showcased even more against an RU playerbase she is historically familiar and successful against. Her execution in the battle and in the teambuilder are both a premium for an RU player, leaving her very deserving of this top 3 ranking. While she does not have an abundance of in-house support in terms of true RU mains, there are still enough familiar faces for Nat to make the most of her spot on the Gibles. All signs point to a strong return to RU for the Gible's standout, leaving things in Nat's hands to continue to be positive and execute.
4. lax: 3.571 - Terrors
lax is a bit of an oddball, coming in with the fourth place ranking in an RU metagame he has yet to play officially. The one-time US West superstar quickly ascended to top player status with some heroics in SPL and WCoP over the last few years, but he has quieted down in recent months, even quitting the community outright for a stretch. There is not a single soul doubting lax's skills as a player, as he is +22 on the sheet with under 75 games played, which is thoroughly impressive. His middle-of-the-pack ranking is largely a testament to the strength of the top 3 in this field, who are all modern-day RU greats. However, there is a good chance lax can defeat them if he is able to play at his peak. With the support of Sensei Axew and Mac3, there is a high likelihood that everything lax uses is solid, so he just has to gain enough familiarity with the metagame to pilot teams at a high level. The main risk here is that lax is expected to do well in just about any lower tier he is thrown into given his strong reputation as a player, but he has not proven his form recently outside of Monotype. If lax can lock- in and gel with the aforementioned support, then he should absolutely go positive, if not dominate. This seems like the most plausible outcome, but not quite a guarantee. And if he cannot, then the Terrors could be scrambling in this slot, and with lax in general. There will always be question marks heading into each tournament, but it should at least be reassuring that this supposed question mark has one of the highest ceilings in recent history.
5. CrashinBoomBang: 5.714 - Platoons
Joining lax as a non-main who is tasked with playing RU during Smogon Championship League is everyone's favorite enigmatic German, CrashinBoomBang. Say what you will about the Platoon's RU starter lacking any body of work in this metagame or even the generation as a whole, but CrashinBoomBang is always going to be a strong pick to make some noise in any field he is picked to play in. He has mostly played ORAS OU in recent memory, going 7-4 in SPL earlier this year while boasting some strategies that were clearly ahead of the metagame, but with enough effort and support, there is little reason to see why a successful transition cannot happen. Unfortunately, the support is not really prominent on the Platoon's roster. The RU thread lists him as the sole RU player in-house, but it is likely that fellow starter Kushalos, managers TonyFlygon and starmaster, or Grand Slam finalist Poek will be able to lend CrashinBoomBang a hand if and when needed. None of these players are known for their RU building or playing though, which does cause some concern for a starter who is similarly inexperienced. This dynamic, more or less, leads us to the classic proven player versus main debate that goes back many years. Typically the proven players find a way to make things work and thrive in novel environments, which inspires plenty of confidence in this slot, but we will have to see CrashinBoomBang actively trying to learn the tier and playing in good form in order for him to get the desired results. Until we see some results, a middling ranking is what the Platoons will have to settle with in RU.
6. Charmflash: 6.000 - Spartans
Charmflash has become one of the most polarizing figures on Smogon, gaining popularity for his dominant run in OU only to gain notoriety for flaming out on a couple of occasions. The capacity for Charmflash to be a top player is still present within him, as we saw during the most recent Grand Slam, but so is the capacity for him to be a bust, as we saw during official tournaments throughout 2020. Nobody can truly predict what form Charmflash will enter the tournament in, let alone how his early results or motivation may dictate what the future holds for the Spartans' RU slot. What we can say is that it will be amusing—there has never been a dull moment with Charmflash. His teambuilding has constantly pushed the limits of metagames he plays in for better or worse, his gameplay has ranged from intuitive mastermind to downright erratic, and his social standing has been all over the place. Signs point towards things heading in the right direction after his Grand Slam showing, making it to the quarterfinals, and the Spartans do have Ark as a friendly face who can provide support and an insurance policy if necessary, so the hope is that Charmflash can hit his stride and never look back. We will have to wait and see if that hope becomes more of a reality or a distant pipe dream that one confident power rankings writer failed to manifest.
7. atomicllamas: 6.286 - Foxes
atomicllamas is back for another campaign in RarelyUsed after a middling showing last year and a prior stint as tier leader. This time around he is accompanied by modern-day tier leader, EviGaro, and various other teammates that are invested in the metagame. Perhaps with another year under his belt to reach his best form and a good amount of team and testing support, atomicllamas can find the ideal environment to perform, finally going positive over a full season in an official tournament for the first time ever. However, there are a lot of barriers standing between atomicllamas and this vision becoming a reality. For starters, this RU pool is filled with respectable veterans that have even more experience and success. Moving past that, atomicllamas has proven to use solid, offensively oriented teams and take some timely risks, but he is also mistake-prone, which can come back to hurt him at crucial points. The Foxes' RU prospect will need to cut down on the errors and go above and beyond in the teambuilder in order to obtain every advantage possible to overachieve his ranking and go positive in this field. It is absolutely possible for him to turn it up and do well, as we saw with his 5-3 showing in SS during the recent RUPL, but this playerbase is much stronger, so we will need to see more than ever before from this slot in order for the atomicllamas to achieve ideal results.
8. TheFranklin: 6.571 - Shoguns
The long awaited debut of TheFranklin is finally here. For those who do not keep their tabs on the modern-day RU playerbase, TheFranklin has been absolutely raking in the wins for quite a bit now. Most recently, the Shoguns starter went 6-1 in SS RU during RUPL, including multiple wins against high-profile opponents. He qualified for the RU Ladder Tournament, losing to Punny in the first round, and had a perfect 5-0 record in the RU WCoP as well. There are virtually no bad things to say about TheFranklin going into this tournament about what he actually has done thus far as a player, but his low ranking is largely a reflection of what he is yet to do and will have to prove moving forward. This will be the European sensation's debut in official tournaments while he is in a field filled with veterans, including some of the most successful players in modern RU history. Finding a way to maintain his winning ways against stronger competition will be a big ask for TheFranklin here, especially when his team support is pretty limited, and he has yet to deal with an environment where team and opponent preparation is this prevalent. His building thus far has not been a limiting factor while his consistent play has led him to all of his success, but it could become one in a field filled with people who will try to use his tendencies to their advantage. If adaptation becomes a strong suit for TheFranklin and he can continue to keep a clear, rational mind when facing more pressure, then perhaps we will see him pop up as a dark horse candidate in this field. If not, we may not be seeing the same results in officials as we did in unofficials for the Shoguns' RU prospect.
9. Dragon Claw: 7.857 - Dynamos
The second technical machine, who is sadly not playing for the Technical Machines, seems to have grown less popular as he transitions from OverUsed to RarelyUsed for this SCL. Coming in at an Outrageous ninth place in the power rankings after a Meteoric rise to prominence in official tournaments earlier this year, the Claw looks to Hammer the haters. Dragon move wordplay aside, the user Dragon Claw is making his RU debut in the official tournament arena. After a very impressive early- to mid-2021 across OverUsed tiers in both SPL and WCoP, it could very well be a seamless transition. However, the concerns about the unknown are apparent for yet another German wannabe-RU player, much like they were reflected in CrashinBoomBang's ranking. Dragon Claw's strong fundamentals and form as a player inspire confidence, but for a large price tag in a tier filled with experienced opponents, it is going to be an uphill climb for the Dynamos to get the bang for their buck here. Managers Lunala and Bouff, but mainly Lunala because you know Bouff is Bouff after all, should be present to provide expert assistance to Dragon Claw when it comes to teambuilding and preparation, which will absolutely help. But there is still a lot that needs to happen execution wise for this slot to be deemed a success, and we are yet to see anything in RU that will lead us to believe that these hopes will come to fruition. Until that is close to being the case, we are left to wonder about the what-ifs and worry about what will happen if Dragon Claw cannot make quick work of RU like he has OU recently.
10. Confide: 8.286 - Machines
I have spent a solid ten minutes trying to figure out how to write this out without spelling out the potentially obvious, but I have ultimately decided to let it fly: there is a good chance that this slot becomes Ajna mid-season, who may very well be the best RU player of all time and would be ranked in the top 2 of this field without a doubt. The catch is that Ajna will be starting the tour in OU and could remain there for even longer than the first two weeks if both he and Confide find success in their current home tiers. So let's talk about how possible this is given that Confide is the RU starter after all. Confide is a strong overall player who has had success across LC and OU in particular, but his understanding of lower tiers as a whole is perceived as quite strong after his deep run into semifinals of 2020's Grand Slam. His modern form in the RU metagame is largely in question due to the lack of a recent body of work; his 2-2 performance in the RU WCoP in SS RU is not the most inspiring exception to this either. With this said, Confide's aggressive playstyle and risk-friendly teambuilding practices allow him to make his favorite strategies work consistently across the metagames he has frequented, so he should be in good shape considering he has the best support in the entire tournament to help make things work. Manager Feliburn is coming off of some strong showings in RU and builds quite well, and then there is also the aforementioned Ajna, who will undoubtedly be a big help, as he is a superb teambuilder as well. This trio is capable of bringing home plenty of victories in RU, but it will be more challenging to do this with Confide in over Ajna, so we will have to see what will come of this to begin the tournament.
---
1. TDK: 1.143 - Shoguns
While TDK is not known as an NU main and he lacks much on-roster team support, he is still ranked first by a convincing margin. TDK has had a fantastic 2021, living up to the hype that he had generated with some early peaks in his time playing. The Shoguns superstar did well in SPL and followed it up with lower tier success in Grand Slam qualifiers and across various PLs, including the best SS NU showing in NUPL. TDK presents an encouraging blend of conceptual creativity and fundamentally sound in-game execution that allows for him to stand out in a pool comprised of more inexperienced opponents. Overall, the expectation is for TDK to dominate, and he will have to do so in order to live up to his massive price, but there is no reason to believe he will struggle given his recent body of work.
2. Kushalos: 2.714 - Platoons
The chef is back for another run in NU, where he has made quite the comfortable home for himself over the past few years. With a positive record in each of the four Snakes, including three campaigns with six or more wins, it should be no surprise that Kushalos is ranked this highly in yet another lower tier role this SCL. The chef is notorious for concocting some gnarly teams, spicing up the NU metagame like no other competitor. Teammate Meri Berry will be able to help with this, as she is one of the most knowledgeable NU minds, likely playing a large role in refining teams. With this generation of NU finally reaching a point of consistency, it will be up to Kushalos and Meri Berry to shake things up so Kushalos can maintain his teambuilding advantage. If he can, then expect Kushalos's aggressive in-game approach to lead him to another strong record.
3. Xiri: 4.000 - Foxes
From the land of unviable timezones and the realm of PU, the Foxes have Xiri slotted in NU, which will be his official debut in the SS NU metagame. While Xiri may lack official NU experience, that does not mean he is a beginner, as Xiri has a great deal of unofficial experience in the metagame coupled with an unmatched team of supporters. Tier leader Finchinator, long-time NU player watashi, manager EviGaro, and substitute Expulso all have a good amount of NU experience as well, likely giving Xiri much-needed team support. If this group can work together well, then Xiri will be a strong player in this field with well-prepared teams. His gameplay has already been proven to be up to par and his metagame knowledge has been sufficient thus far in smaller tournaments. Xiri has the tools to have a dominant run, but it is up to Xiri and the Foxes to use these tools properly.
4. OnArceus: 4.714 - Islanders
OnArceus may seem like a random user who got thrust into an official NU tournament field to most unaware spectators, but the Islanders NU player has broken the mold and boosted his unofficial tournament stats to impressive degrees recently. OnArceus has been one of, if not the, most dominant NU players of 2021; we are at a stage where seemingly every tournament this phenom enters will result in him making significantly more noise than anticipated. His recent 7-2 NUPL showing, which included facing a strong schedule, is just scratching the surface when it comes to OnArceus's body of work. Of course, there will be more pressure and potentially nerves in an official setting, as OnArceus faces better competition and has more at stake than ever before, but if any new player is proven he can win, it is OnArceus. If he does fall short, respectable lower tier player pdt, who had great success in last year's Grand Slam, can come in relief. However, the Islanders believe they have their man in OnArceus here.
5. sensei axew: 4.857 - Terrors
sensei axew finds himself in the middle of this season's NU field, which makes sense given his success on the smaller stages but lack of a huge breakthrough in officials. With this golden opportunity to embody his team's name and terrorize the opposition, perhaps sensei axew can thrive in a field filled with beatable opponents. sensei axew certainly thrived in NUPL, as he went 6-2 in a strong best-of-three field, which included a good overall showing in SS NU. His strong teambuilding vision, high motivation, and in-house support, which comes in the form of manager and tier leader shiloh, will hopefully allow for this goal to come to fruition. However, sensei axew still faces a handful of obstacles. Relative inexperience tops the list, but what may be even scarier is are match-ups against less predictable opponents, who could be harder to prepare for despite sensei axew's good foundation. With a few wild cards rounding out the bottom half of the pool such as Rodriblutar and the always-aggressive S1nn0hC0nfirm3d, sensei axew will need to go above and beyond in order to achieve consistency and earn himself mainstay status in the NU field of the future.
6. Davon: 5.143 - Machines
Davon has quietly made quite the name for himself through deep runs in individual tournaments like NU Open and consistent play in team tournaments like NUPL. The soft-spoken NU councilman looks to build on his momentum and make the most of one of his first consistent opportunities in an official tournament as the starter for the Technical Machines. With a consistent assault of bulky offense teams featuring strong metagame picks, Davon's consistency as a player should be unsurprising to those who follow the metagame. He oftentimes claws his way into early advantages through timely aggression and relies upon his solid, but not overly inventive, teambuilding to leave room for comfortable maneuvering throughout the remainder of games. Davon's one true weakness may be tight endgames, as he is not quite as battle-tested as some of his prospective opponents, but if he takes his time and shakes off any nerves he may encounter, then Davon should be able to compete well enough in this pool to justify his late-draft pickup.
7. Sabella: 5.429 - Breakers
Breaking into the NU field after prior stints in both OU and UU is Sabella, who has prior experience in the NU Circuit and NUPL leading up to this point. While it is true that Sabella is no stranger to NU given his recent experience, he still is a step behind those ranked above him in terms of NU exposure, which likely led to the veteran being ranked in the lower half of this field. When given the opportunity in NU, this veteran status has shown, as Sabella went 4-1 in NUPL with a 3-0 record against people in this NU field, which is very impressive for a modern debut. Seeing as the stakes of the tournament are unlikely to trouble Sabella, he is a strong dark horse candidate in this field, especially with the teambuilding support of NU frequent Ren-chon and lower tier journeyman Osh. The lone obstacle for Sabella will simply be preparedness, as he is likely to face all sorts of unpredictable structures that could be well ahead of the metagame thanks to the teambuilding competency of his more NU-savvy adversaries. If Sabella can put himself into winnable match-ups, then he should have a good chance of competing with the stronger players in this pool. If not, all of this promise could go to waste for the Circuit Breakers' NU hopeful.
8. S1nn0hC0nfirm3d: 6.286 - Dynamos
After the Dynamos made some dynamic purchases earlier on in the auction to lead their OU core and acquire the enigmatic bruno, they had to round out their roster with a handful of less proven lower tier options. This may hurt their ranking as a collective, but there is still plenty of potential within this group, especially in NU with S1nn0hC0nfirm3d, who was previously known as Ho3nConfirm3d. For a cheap sum of 3k, NU's most notorious hyper offensive fiend is here for another season of NU after a lackluster showing last year. One could argue that S1nn0h has grown as a player since then with a string of strong showings, including a recent 5-2 record in SS NU during NUPL. This, coupled with his growing presence as a metagame shaper with a wide array of offensive exploits, has caught the attention of many NU players. Hopefully NU-savvy manager Bouff can help use this strong foundation to generate some upset victories for the Dynamos in NU. Ultimately, we are left to wonder whether, perhaps, now will be the time for S1nn0h to confirm his status as a force to be reckoned with in NU, or if he will still struggle when the competition is turned up to the highest level like his manager Bouff.
9. Rodriblutar: 6.857 - Gibles
Garay oak picking Rodriblutar with London Beats as an understudy is unsurprising; this Spanish trio will try to replicate the hype they've generated, being poised to tear up SS Ubers this tournament as well. Rodriblutar is a decently accomplished player alone, having walked the walk in both official and unofficial tournaments across NU and other lower tiers. Many rank him lowly due to his sporadic activity and inability to talk the talk effectively with the larger community. In all honesty, this should not be held against him as a player of the game. And his play of the game has yet to truly disappoint, as he tends to go even for a low price. This time he cost a mere 3k, fitting this description once again, and has the support of NU mastermind Garay oak, who has a great deal of success in the metagame. The main cause for concern is that Rodriblutar lacks the same body of work in SS NU that those ranked above him tend to have, and not many are too sure of his current form as a player at all. If he is near his peak, then he will likely overachieve beyond this ranking and could be a dark horse pick. If not, it could be a troublesome or even abbreviated season for the enigmatic Spaniard.
10. TeamCharm: 8.000 - Spartans
Last—and perhaps least—comes TeamCharm. Unfortunately, someone has to be ranked tenth in each field, and for NU it is the second half of the charming duo that the Spartans are featuring. TeamCharm is the least experienced of the bunch in officials, making his debut here, and he is also the least proven in just about every other capacity as well. What we can say about TeamCharm is he had a fantastic mid-2021, dominating NU Open and having an all-around strong Grand Slam showing. His gameplay is clearly at a high level and he knows the metagame at least decently well. There is absolutely a chance he has a shockingly good performance, especially given that some of his opponents are less proven as well. With the support of the other half of the charming duo and manager snaga, perhaps TeamCharm can string together some victories, especially if his season gets off to a good start, as confidence is everything for newer players. It will be an uphill battle each and every week though, as this is still a field with experienced opponents who have more results in NU and are more proven teambuilders. Without much of an advantage in the teambuilder or the battle, the Spartans will have to get creative here and TeamCharm will have to overperform in order to hold his own.
---

1. TJ: 1.857 - Islanders
With Ktüt, Soulgazer, and Xiri out of the PU pool this year, TJ appears to be the man to beat in this tournament. Last year, he managed his way to a respectable 6-5 record, with his team winning the whole tournament. But his success didn't end quite there, as he had another strong run in PUPL this year, sporting a 5-4 record against a really strong pool of players. With his recent momentum and the weaker look of the field, this first place in the rankings shouldn't be surprising. On top of his already good meta knowledge, he has really strong support in cheese master avarice, who will surely come up with crazy strategies that will give TJ a strong edge in the builder.
2. termi: 2.714 - Spartans
To anyone keeping up with PU tournaments, termi being high on the list is no surprise. termi has most recently led her team to victory in PUPL and performed well herself as a player, reaching a 6-1 record. Coming off a deep Open run as well, termi plays extremely well in the current SS PU metagame. She will likely be highly motivated after being snubbed last Snake and aim for a stellar performance on the big stage. While she is self sufficient, having Charmflash and Roseybear to work with on the Arena Spartans is a plus as well. Ultimately this makes termi a fierce competitor who will certainly give the random OU players thrown into PU a run for their money when not outpacing the other PU mainers.
3. Sjneider: 3.429 - Breakers
Sjneider, while previously in NU last Snake, has returned for SS PU after having a dominant PUPL performance. He had an amazing 6-2 record, winning the tournament with termi on the Scraggies. While he builds very standard and safe, it is what he pilots well. Definitely a consistent player that should have no problem achieving a positive record for the Circuit Breakers. Punny, dahli, and Osh are all able to help towards building as well and may stir more creativity as the meta shifts; however, of those three only Osh managed to go positive in PUPL. Sjneider may find this pool more difficult than the 2-3 PUPL slots, but he should be expected to do well given his well-established success across official tournaments.
4. tlenit: 4.000 - Foxes
When we think of the craziest builder in this tier, the name tlenit is the first that comes to mind. This guy can make just about anything work, and he's already been able to prove this on the big stage, as he supported Xiri in his 7-3 campaign during Snake 3. While he is also a very capable player, he is still a step or two behind most of the players in this field, as evidenced by his last Snake results, which are quite underwhelming for a builder like him. However, his building is so good that he could probably get a few wins. We'll see if he'll manage to prove that he can hold his own outside of the builder.
5. bruno: 4.571 - Dynamos
While not having much, if any, PU experience, bruno makes up for it with being arguably the most skilled player in this pool, sporting a 21-7 overall SPL record and other solid performances. He also has support from one of the new faces of this tournament, Greybaum, a player who recently got to the semifinals of PU Open and went 5-2 last PUPL. However, in a pool filled with multiple people with a lot of PU experience, bruno might struggle a bit early on, and while Greybaum's building is good, it pales when compared to the other mainers who got drafted. bruno should still do well, though.
6. false: 4.714 - Shoguns
false made a great record in SM PU during Snake III but was unable to replicate the results during the final Snake Draft, where he went 0-3. He did not participate in the most recent PUPL VII (going 0-3 PUPL VI), though he has proven he is still a solid player who can play the SS meta, with his seasonal run hitting winners finals. false does have TDK to work with, but they likely cannot provide great support for each other in the Showdown Shoguns. false will likely have to put in more effort in this pool compared to when facing his seasonal opponents and stay on top of the meta to do well. Otherwise, this SCL may end up like his World Cup performances.
7. Raiza: 6.286 - Gibles
Ranking 7th, we have Raiza. Not a bad player by any means, and he has building support from Specs. The main issue seems to be that neither player on this PU core really stands out; as a player, Raiza ranks around the middle in this pool as far as playing abilities go, and he had a middling record of 3-3 last PUPL. On the other hand, Specs might struggle to keep his building to the same standards as others. However, it's worth noting that Raiza did rather well last Snake in OU, while Specs was able to support Xiri decently well the same Snake; Raiza doing well doesn't seem completely out of question.
8. chlo: 6.286 - Machines
Even if chlo has a lot of experience and is a great builder, she might not be able to keep up with the rest of the pool, whether they are mains or seasoned tour players; her building is not as solid as other drafted mainers such as termi and tlenit, and her playing is underwhelming when compared to players like Sjneider and bruno. She also had a mediocre record of 2-4 last PUPL, although she's currently in the semifinals for PULT. While she could get an even record, her getting a positive one seems unlikely.
9. Lambovino: 7.714 - Terrors
Lambovino is a player whose presence must surely puzzle more than one, especially if you're not familiar with PU that much. But by no means does that mean that he should be underestimated. Coming off a strong pupl showing, going 5-2 against stiff competition, Lambovino is clearly no slouch and has a high enough ceiling to beat anyone on this field. However, this is his first time on the big stage, so he is quite unproven so far and therefore his placement at the bottom of the rankings makes a lot of sense. Hopefully the stress of the big stage will not prevent him from showing what he is capable of, and he will manage to gain confidence by winning a few games by the start of the tournament. It's all the harm we wish him!
10. Excal: 8.286 - Platoons
Unsurprisingly ranking last, we have a support-less non-PU player, Excal. While Tony and Star aren't the only managers that went with drafting a solid player over a less-proven mainer, they also opted against getting their player any drafted support, which will undoubtedly be very costly in this pool; everyone else has plenty of PU experience or has someone building for them. Without some sort of undrafted support, it's hard to see Excal perform well.
---
Overall Team Rankings