SPL X Power Rankings
Logo by Zracknel.
Welcome to the Power Rankings for the tenth edition of the Smogon Premier League. This will be the sixth edition of Power Rankings, with the goal of this article being to hype up the upcoming tournament and give a representation of where each team is believed to stand in relation to the other teams. To obtain a general overview, we have asked knowledgeable players of each respective tier to rate the expected players for it, averaged the rankings, and ended up with an attempt at a mostly unbiased list. This time, we asked ten players per tier, including one from each team, giving us what is hopefully the most unbiased Power Rankings to date. Further, we removed the highest and lowest score each player received, which can be denoted by the italics on the sheet, in order to further remove any attempts to skew the rankings with bias. You guys know the drill: number 1 gets ten points, number 2 gets nine, and so on (with an exception being SM OU, in which numbers 1 and 2 get ten, 3 and 4 get nine, etc.). Like last year, we will also be including player stats this time around, which is a nice touch to put the history of various players into perspective.
Being as unbiased as possible does not mean the Power Rankings are perfect or that the results will stand; each and every year, SPL is full of surprise performers and results. This keeps the tournament interesting, and we are all looking forward to seeing who will rise and who will fall this season! Therefore, if you, your friends, or your team is ranked lowly, then don't take it to heart. This does not mean you are suddenly doomed to not have a fun or successful tournament! However, if you're overly sensitive and you get your whole self-worth and validation from Power Rankings for a Pokémon tournament, then go ahead and complain to your heart's content—leave all of your salt here! Or git gud.
Special thanks to the following people for contributing in the creation of this article: ABR, Accelgor, aim, Ajna, Alexander., Analytic, august, baddummy, Bedschibaer, blunder, BKC, bro fist, Bro Kappa, Cdumas, Chill Shadow, col49, Cynara, d0nut, Electrolyte, elodin, emforbes, Empo, Eo Ut Mortus, Eternal Spirit, EviGaro, Eyan, Ezrael, fespy, Finchinator, FLCL, FMG, Garay Oak, Gondra, Heroic Troller, Hipmonlee, Hiye, Hogg, Jimmy Turtwig, Jirachee, Kaori, Kingler12345, Kushalos, LAX, Lavos, lighthouses, Lopunny Kicks, lotiasite, MajorBowman, Mana, martha, M Dragon, MetalGro$$, Nails, Nat, obii, Ojama, Philip7086, Pearl, Poek, Pohjis, Posho, qsns, Quite Quiet, Realistic Waters, reyscarface, Rodriblutar, roscoe, rozes, Sabella, Sam, Sceptross, SMB, soulgazer, SoulWind, Stone_Cold, Talah, talkingtree, TDK, Teddeh, The Dutch Plumberjack, The Idiot Ninja, TonyFlygon, UD, Windsong, Welli0u, xray, and z0mOG.
And a double thank you to the following people for helping even more, either with stat hunting, analysis, description, art, grammar patrol, HTML, and plenty more: ABR, BKC, Bedschibaer, Electrolyte, Eyan, Finchinator, FMG, Hogg, LAX, lotiasite, MajorBowman, martha, Pearl, Pohjis, Quite Quiet, rozes, talkingtree, The Dutch Plumberjack, TonyFlygon, and z0mOG.
The Alpha Ruiners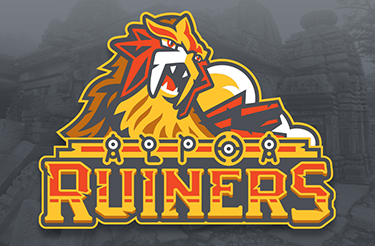 SM OU: Empo

SM OU: imsosorrylol

SM DOU: Croven

SM UU: Pearl

SM RU: Redemption

SM NU: lax

ORAS OU: Hiye

BW OU: Luigi

DPP OU: Jimmy Turtwig

ADV OU: eden's embrace

GSC OU: Lavos

RBY OU: FriendOfMrGolem120

Substitutes: qsns, Rewer, Hyogafodex, passion
The Ruiners are managed by diversity hires Chill Shadow and snaga, who look to build off of their first official managing experience from SSD2 and a plethora of positive smaller tournament managing experiences. These two were not in it for the long haul alone, however, as they had what many believe to be the most impressive retains in the tournament. The trio of pre-draft additions the Ruiners had consisted of ballsy upbidding sensation LAX, Italian individual tournament standout Empo, and silent but deadly Hiye. LAX will be manning NU once again, coming off of a very successful year in the tier that was capped off by a 4-0 SSD2. He will be one-third of a top heavy lower tier core. In UU, the Ruiners have reigning Grand Slam champion Pearl, who is atop what may be the deepest pool in the tournament and poised to continue his successful run. In RU, they have a bit weaker of an option, but someone who deserves an opportunity nevertheless, in RedEmption. While the French YouTube sensation may be mostly known for his OU gameplay, he is capable of playing RU at a high level, as shown by his recent RUWC showing. He also has the supposed support of interesting addition, but strong chat presence, passion. Meanwhile, aforementioned retain Empo will be slotted in SM OU alongside controversial pick imsosorrylol. The two will be likely to bring ballsy hyper offensive teams more often than most, but do not mistake them to be lousy cheeseheads. Empo has had lots of individual success, and imsosorrylol has been impressive as of late. If the latter does not pan out, he can still be a supportive builder for capable substitute Rewer. Rounding out the Ruiners SM tiers would be Croven, who will once again be playing DOU for the team. He has the support of friendly face qsns, who is also capable of playing the tier if need be. This duo will likely be expected to put up mediocre results given their historic performances, but Croven has turned it up a notch as of late, leading to him becoming a promising prospect for the team. Diving into old generations, Hiye will be back in ORAS after a couple strong showings in SM OU. Needless to say, the former SmogonTour champion is more than capable of going positive in this tier and people should have high expectations. On the other hand, Luigi is getting a shot in BW OU, which is a bit of a change of pace. Normally, the Brazilian Tournament Director is regarded more as a utility addition, but Luigi has shown strong gameplay in SmogonTour over the years, specifically in BW OU, so he is far from a misfit in this tier. Expect him to hold his own against a majority of the field but likely struggle with the top end, where he will run into some of Smogon's best overall players. In DPP OU, individual tournaament standout Jimmy Turtwig is looking to have his Classic qualifiers dominance extend into a team tournament; this time around, Jimmy Turtwig is ranked quite high and the expectations are there, but will he live up to the hype? Only time will tell. If he is needed in another generation, then DPP can also be filled by Brazilian player Hyogafodex, who has put up respectable results in a couple noteworthy tournaments and seems to be a capable supporter. Eden's Embrace will be in ADV, where he finally gets his shot at having a true SPL showing after waiting patiently in the wings last season. He is not exactly the flashiest of players, but he will put in the effort and he is a real student of ADV OU teambuilding, so expect him to match up well with some of the veterans of the tier and pull off some upsets if all goes according to plan. Tying together this old generation core and providing the Ruiners with a dominant GSCer is Lavos, coming off of a win in Smogon Classic and a number of impressive showings. Lavos is the real deal when it comes to old generation talent, being versatile and consistently in form. While the GSC pool will be a challenge for anyone, expect him to take it on while providing assistance to many of the aforementioned players. Finally, FriendOfMrGolem120, who is normally a GSC name, will slot in RBY for his debut. While this may seem strange to some, FOMG is more than capable of performing in this setting, and many believe he will come out ready to surprise plenty, upsetting some of the stronger and more experienced players in the field. Overall, the Ruiners are very top heavy, but surprisingly only bottom weak in a slot or two. If their couple of riskier picks show up to play at their best, this team can be very dangerous. If not, then this will slow their progress and likely cause issues that could ripple throughout the entire team. Only time will tell as to what will happen here, but the expectations are relatively high for this group.
Key notes:
- It's Luigi's first tournament starting since WCoP 2016, he needs to work hard in order to shake off the rust and keep pace with the other BW players.
- Lavos has already been in hot water in the Smogtours Discord, sign of things to come?
- RedEmption and FriendOfMrGolem120 are both known for playing OU and GSC, respectively, but now they find themselves in RU and RBY with a lot of experience to go up against.
The Circus Maximus Tigers
SM OU: Eternal Spirit

SM OU: Sacri'

SM DOU: MajorBowman

SM UU: HarrisIsAwesome

SM RU: Pohjis

SM NU: Osh

ORAS OU: reiku

BW OU: dice

DPP OU: 6A9 Ace Matador

ADV OU: zf

GSC OU: d0nut

RBY OU: Kaz-Gasai

Substitutes: Bro Kappa, Hclat, SANJAY, Tman
The Tigers are a unique group. Led by managers tennisace and Sam, who may not actually do much leading in all honesty, they have a bit more of a diverse outlook than the Tigers of last year did. It appears they have exchanged numerous Brazilians for an assortment of potentially washed up Europeans and fresh lower tier players. As always, they are one Floppy short of the old generation core that Smogon needs but does not truly deserve. At least this time around, they have similarly enigmatic figure Ace Matador to partially fill that void. On the bright side, respectable players such as zf, ADV, and d0nut, GSC, also find themselves slotted in old generations for the Tigers. The former even has Hclat to provide him with any support necessary, while the latter is hoping for a fourth consecutive positive campaign. zf is not too shabby either, of course, coming off of a respectable WCoP showing. dice. BW, can be added to this list, too, assuming the Tigers meme really is truly just that and he is motivated to play. If so, then this bunch has one of BW's finest lined up, ready to drive the field crazy with his intriguing teams. kaz-gasai, RBY, is another strong pick-up as well if he lives up to the hype his ranking indicates. While not much is known about him by the general public, RBY mainstays seem to believe he is the real deal and has a strong mindset. Reiku, ORAS, rounds out the old generation core for the WRAWNs and could do very well, but don't be surprised if his computer "breaks" by midseason, leaving Bro Kappa to drive the remaining ORAS opponents absolutely insane if he's not already slotted in SM by then. Speaking of SM, the Tigers actually have some respectable prospects there with dominant retain and likely team leader Eternal Spirit slotted in SM1 and promising Frenchman Sacri' slotted in SM2. Many expect either positive results or salty tirades from this duo, but odds are there will ultimately be a mixture of the two. In the lower tier department, Harris isn't so awesome according to the rankings, but Grand Slam results seem to indicate otherwise, so hopefully they will see more of that from the motivated rookie who is set to take on a strong UU playerbase. Pohjis is in RU and this guy is absolutely fantastic at collecting ribbons, but the jury is still out as to if he can make sense of an RU metagame that doesn't seem to make sense to anyone else. Odds are that he will do well; however, seeing as he is proven to be insanely versatile and simply a good overall Pokémon player. Pohjis will be doing this while also assisting newer NUer Osh, who will need all of the support he can get in his first tournament given how stacked the field is. Osh also has SANJAY to support him, which could add some spice to the structures they ultimately bring out in NU. SANJAY is not necessarily known as a player, but he has some fresh takes on building, so he could be a great asset behind the scenes! Rounding out this roster is MajorBowman, who was the face of DOU consistency until a recent poor Snake run, and TMan, who is pretty much only known for eliminating the Bigs and sending Manipulative down a scary path but also plays DOU at a respectable level. MajorBowman is motivated to get back on track and perhaps this support will assist him in doing so. Overall, the Tigers are likely underdogs heading into this tournament, but they do have some impressive pieces to the puzzle that is doing well in SPL, so perhaps they will WRAWN their way to a strong campaign.
Key notes:
- Inactivity: many of the starters and the subs on this team are not known for being the most talkative.
- Bowman had a bad team tournament for the first time in Snake, will it happen again?
- Dice and reiku have both been gone inactive during team tournaments in the past, will the lack of familiar faces for them lead them to quit mid-tournament? And if so, the Tigers do not have a lot of depth when it comes to subs in any gen.
Congregation of the Classiest
SM OU: Finchinator

SM OU: 1 True Lycan

SM DOU: EmbCPT

SM UU: edi0n

SM RU: Nat

SM NU: Garay Oak

ORAS OU: baddummy

BW OU: ZoroDark

DPP OU: Void

ADV OU: TheLinearCurve

GSC OU: Earthworm

RBY OU: Bedschibaer

Substitutes: yjh971203, Insult, Genesis7, Mint16, Shiba, Hootie
The Congregation of the Classiest are finally fielding a roster capable of winning multiple weeks over the course of a season, which is a first since the post-ShakeItUp era. The question now is if they will actually live up to this potential and then some, given their top ranking in these power rankings. The group led by enigmatic Smogon Tour winner z0mOG and veteran Chansey wielder Eo Ut Mortus is comprised of various veteran powerhouses such as retains thelinearcurve in ADV and EmbCPT in DOU, Smogon Tour runner-up Finchinator in SM OU, all-time great Earthworm in GSC, and recent standouts Nat in RU and Void in DPP. This group provides a threatening and likely consistent top end for the team once associated with being incapable of finishing weeks. To break it down a bit more, thelinearcurve surfaced a couple years back, winning a stacked Callous Cup 1, and he has not looked back much since then, putting up a positive performance in the most recent WCoP to cap it all off. He is ranked atop the ADV field, and so is his teammate EmbCPT in his tier of Doubles, where he hopes to put up another strong performance after consecutive 6-3 showings to start off his career in Smogon team tournaments. EmbCPT is supported by teammate Mint16, who is a VGC player turned DOU individual tournament standout of late. Speaking of standing out, Finchinator, a man who stands out for all of the wrong ways, is slotted in SM OU after a dominant run during SmogonTour regular season and the earlier stages of playoffs. Branching out as of late with his recent affinity for bulkier playstyles, perhaps Finchinator finally has what it takes to have a full season of dominance after years of flirting with above average, but not superb records. Alongside Finchinator is 1 True Lycan, a very promising prospect who has strung together positive showings in both WCoP and SSD2. They also have plenty of support when you consider their experienced managerial duo and substitutes yjh971203 and Insult, all of whom are capable of testing and building. Moving down the list, Earthworm needs no introduction and it should not be surprised that he is rated highly in any GSC pool. Nat and Void both were not seen as household names until the last year or two, but now both have had dominant runs and hope to keep momentum going this tournament despite expectations catching up to them, which is reflected in their above average prices and top 3 rankings. Unfortunately for the Classiest, not every spot can be a likely positive, which you can see from the remainder of their SM tiers. edi0n is fresh off of a UU Open win and has the support of Snake starter Shiba, but he is still expected to struggle mightily in a ridiculous UU pool filled with more experienced opponents. Similarly, Garay Oak finds himself an underdog in a respectable NU pool, especially considering his complete and utter lack of team tournament NU experience. Teammates Hootie and Finchinator can help compensate to an extent, but the young Spaniard is going to have to make some strides on his own to make things work. Shifting down to older generations, baddummy and ZoroDark both received mediocre rankings and are expected to struggle to break even, but the two are vastly different in every other regard; the former is a fresh face with only three official games under his belt whereas the latter has been around since SPL 5, bouncing between different metagames and generations but only having one stint of prolonged success, which is now long gone. baddummy has the support of versatile OU substitute Genesis7, who can also slot into DPP and RBY if need be, so at least he is not working alone. Finally, Bedschibaer rounds out the starting lineup and roster for the Classiest, looking to prove to his teammate Finchinator that he is indeed worthy of a starting spot after last season and prove to the rankers that his middle-of-the-pack ranking is an undersell. All things considered, the Classiest have the tools to succeed, but they need to execute much better than in past years, likely requiring the aforementioned bigger names to maintain past success and fresher faces to break out onto the scene positively.
Key notes:
- ZoroDark is coming off a break following two mediocre showings in SPL and WCoP, will this end up helping or hurting his overall record?
- A strong CPG core of z0mOG, baddummy, Bedschibaer, and Genesis7 may results in a few more memes than actual preparation.
- edi0n is starting in his first team tournament. Will he show the consistency displayed during his UU Open and Circuit run, or will Shiba have to step in.
The Cryonicles
The Cryonicles are once again managed by teal6, but this time around he is joined by everyone's favorite DPP stall fiend August. The two lack much positive managerial experience but combine for a ridiculous number of team trophies as players, so while they may not be the most conventional duo, they at least have experience winning and know what it takes. Given that, they made the calculated risk of dedicating well over a quarter of their budget to ABR, who went for 38k. While no player will win enough games individually to end up being worth 38k, ABR is capable or providing so much more than just his own wins. He is a top-tier teammate that has experience across a number of formats and is not afraid to delve into less familiar ones if anyone is in need of assistance. This hands-on approach will be necessary for the Cryonicles, however, as they do have to sacrifice a number of other slots's stability in order to make it work with the immediate 38k burden taken into consideration. How did they do this? First and foremost, they spent a combined 9.5k on DPP, ADV, and GSC with Malekith, Veteran In Love, and k3nan, respectively. This trio is remarkably underwhelming at the surface, but all three do bring a decent amount to the table when you think about it. Malekith is historically a phenomenal player, and if his teams can be approved by someone with a decent amount of sanity, then he might be able to make quick work of a number of opposing DPPers. Veteran In Love is still an all-time great, even if he has not recently shown it, so there's hope that he will show up to play at his best. k3nan has a low ceiling for a GSC player in a stacked field, but has found ways to produce impressive individual results that warrant respect to say the least. If all else fails in GSC, they have Arifeen, too, but this may not be the best permanent solution in the tier. Thankfully, the Cryonicles have a strong RBY player, in Alexander., and expect to get their money's worth with some big wins in the land of Tauros. Moving up a couple of generations, obii finds himself in BW for the Cryonicles. While this may not sound like a strong BW pick to some, he does have some experience in the metagame, and they have sufficient support, so hopefully he can get onto the right track and make it work given his 10.5k price tag. In ORAS, the Cryonicles have Leru, who also came with a steep 11.5k price tag. While he lacks experience in the metagame, ABR managed to make Updated Kanto into a top ORAS player, and Leru has a very high playing ceiling, so if they can see eye to eye, then you can expect good things to happen if Leru plays like he has during other recent tournaments. Speaking of ABR, he will be in SM OU alongside BHARATH_THEBEST. These two form perhaps the strongest SM OU core in the tournament if BTB can perform as well as he did last year, so expect big things and perhaps some metagame changers from the duo if they can peak this tournament. In UU, HT finds himself back on the Cryonicles, going for a mere 3k. While he may not be the strongest player in this stacked pool, he is at least a strong budget option and should bring in a couple of wins. RU is the exact opposite for the Cryonicles, however, as they have standout Ajna, who cost them a lot of money but will likely be worth it if he can continue his long-term dominance of the tier, assuming last SPL was an outlier as many believe it to be. elodin finishes out the lower tier core in NU, where he performed well over two Snake seasons and expects to continue that this SPL if he can transition into building teams or has someone supporting him. If not, this could potentially be a struggle. Finally, SMB will be in DOU for the Cryonicles; he is slowly becoming one of the top players in the DOU scene, and after a strong showing later in SSD2, many believe he is capable of going consistently positive in stronger fields, so let's see if he can live up to the continuous hype. Overall, the Cryonicles are a ridiculously risky draft, especially considering they only have 1 effective substitute with Danilo going AWOL and that substitute primarily playing RU, which is one of their strongest tiers. They have the highest highs behind the Raiders, but they also have a number of potential holes. This team can either achieve or collapse, but only time will tell as to which truly happens.
Key notes:
- Another edition of the ABR show, this time with a lofty pricetag of 38k, however.
- If danilo is really quitting, they only have one sub till midseason.
- They had to go with a lot of shakier picks near the end of the auction due to lofty pricetags on earlier players, but if they work out this team becomes very dangerous.
The Dragonspiral Tyrants
The old-fart manager duo of Hogg and reyscarface returns for a second crack at taking home the red this SPL. The Tyrants ended up going for a crew with many bold and brash personalities such as ict, We Three Kings, blunder, gilbert arenas, and CTC, leading some to believe they would easily score high on the most dislikable teams ranking list. Regardless, the players here can at least make up for it by being pretty good at Pokémon. A large portion of the Tyrants' funds went to the YouTube duo of blunder-aim, and both players will be counted on to act as leaders here as well as put up good records like they have done so many times before. Speaking of funds to YouTubers, the team also has gofundme criminal CTC waiting in the wings to support the low-ranked OU duo of Poek and Mana, two players who have both been recently out of commission in SM OU. Expectations are low for the duo, but if they can mesh well with the many teammates experienced in OU, including blunder and reyscarface, they will likely be just fine. The lower tier core on this team is seen as middling, and with UU and NU players Christo and ict respectively, who have not played seriously since SPL 9, it may be worrisome. However, Hogg should be able to pull his weight as a lower tier building presence to help these players through their hiatuses, as he has proved himself capable of the task last SPL in supporting the team's lower tiers. The Tyrants also made a wise investment in picking up emforbes for doubles, who has found a lot of recent success with his fall seasonal victory, 3-1 record in Snake Draft, and finalist placing in the VGC world championships. As for the old gens on this team, there are only two real standouts in this group. blunder will be the starting ORAS player, and a lot of hype rides along with him, coming off of a Smogon Tour 25 win and a very strong ORAS showing in World Cup. On the other side on the tier spectrum is Heroic Troller, who has recently made his way up the RBY food chain due to his prolonged success in many off-forum tournaments. Unfortunately for the Tyrants, after these two players comes a list of more "middle-of-the-pack" picks. We Three Kings will find himself as a starting BW player for the first time in any team tournament, and while he has cemented himself as a strong all-around player, his success in BW is not substantial, and he may struggle against the top-heavy nature of this year's BW pool. GaryTheGengar and gilbert arenas fill in for DPP and ADV, respectively, both players who have shown stints of decency be it from years ago or recent times, yet are poised to do poorly just given the lack of results both own to their names. Last but not least is GSCer sulcata, who is another fairly middle-of-the-pack pick and who may also have a harder time doing well than last year, given the increase in strength the GSC pool has received. As for substitutes, the Tyrants went with very building-focused pickups with Accelgor and CTC, who may also be instrumental in building teamwork. Rodriblutar will also find himself as a sub despite being an NU starter last year, due to the fact that he claims he will be absent for the first four weeks. Ultimately, the Tyrants don't really seem to have a gang of the strongest individual players outside of a few tiers. However, should the players who are returning from hiatuses be able to revert back to more peak form, and should this team be able to mesh together and work as teammates, the Tyrants may find themselves gunning for the red trophy. The potential is absolutely present within this team.
Key notes:
- Aside from UU, lower tier building seems very questionable, as aim does not build in RU and ict is coming off some time away from the game and community.
- The Heatah Fajita gang is all in one place, which could very well spell some disaster if they decide to let the subscribers choose the teams.
- Can GaryTheGengar take a break from flaming every player unfortunate enough to beat him on the Pokémon Showdown ladder and bring in some wins, or will he just end up not even seeing the end of the tournament?
The Ever Grande BIGs
No, it's not a mistake. The BIGs are ranked second! Who knew removing Finchinator would make everything so much better? Apparently the rankers did! Stone_Cold and Windsong took over what almost was a playoff squad last year and created a diverse team. Retains Kushalos and xray are not necessarily dominant players, but both are easily capable of holding their own and going positive while being strong teammates. The real standouts of their roster are Cdumas and FLCL, but the latter is slotted in BW, so he may end up being less of a standout than the former, who has a ridiculous track record in SM tournaments and plans to keep that going in his second SPL. Sabella joins him in SM OU. His 2018 results fell short of high expectations, leaving us to wonder where he's at relative to the lofty competition. With that said, Ultraballz is a fantastic building presence and substitute option, so the BIGs OU core is likely to hold their own nevertheless. Sage going for 14k is...well, not expected at all, but it at least provides the BIGs with another Canadian and a competent UUer who is coming off of a good Snake, so that's something that definitely justifies some of the value. Speaking of strong Snake performers, KW finds himself in RU under manager Windsong, giving the BIGs a core of past and present RU trigger pullers—watch out other RUers! Speaking of dynamic duos, soulgazer is in DPP with the support of manager Stone_Cold, which will be an interesting pair to watch win or lose. SG has a strong WCoP showing in the tier, but will he be able to sustain this success? His ranking indicates no, but his SPL track record seems to say otherwise, as he has been one of the most consistent lower tier performers in Smogon history! On the historic front, Golden Sun is back and in ADV for the BIGs. In 2018, his capabilities are a big question mark, but if he's in peak form or relatively close to it, then his acquisition could be a huge steal, so let's wait and see how that plays out before we throw out the "washed up" label anymore than others already have. Choolio in GSC would be unmatched if the metric we were gauging was Rhydon usage, but he's not too shabby when it comes to actually winning games, too, so that's promising. Classic East presence Nails rounds out Stone's old gens in RBY, which isn't too shocking. Expect pretty average but respectable results there from the now VGC mainstay. DOU players Lunar. and Ezrael hope to make it work after mediocre Snakes seeing as either is a capable starter; if they get along well, then whoever is in should be able to take it up a notch! Finally, Valentine is on the roster for some reason, but we are still searching for what that reason is currently, so we will let you know whenever we figure it out! Overall, the BIGs roster is all over the place—there is new and old, dominant and mediocre, Canadian and European, etc. Their high ranking is likely a surprise to many, but perhaps all of Stone's efforts will prove to be worthwhile and all of Cased's mocking will prove to be foolish!
Key notes:
- Sage, KW, and Ezrael all shared the same breakout tournament in Snake Draft 2. They need to show that it was not just beginner's luck and that they can do it again.
- xray has already proclaimed he makes the perfect move every turn in ORAS, what happens if he goes on a losing streak?
- Can Golden Sun stay active and motivated for this tournament, or will Valentine have to be sent out without the support of his West gang?
The Indie Scooters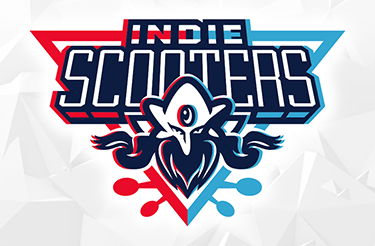 SM OU: Lopunny Kicks

SM OU: craing ;_;

SM DOU: miltankmilk

SM UU: robjr

SM RU: Aeroblacktyl

SM NU: Realistic Waters

ORAS OU: Get this Money

BW OU: Ojama

DPP OU: giara

ADV OU: dekzeh

GSC OU: Century Express

RBY OU: MetalGro$$

Substitutes: talkingtree, FMG, Will Of Fire, Relous, Lighthouses
The Scooters have a combination of old and new faces this season, leading to an interesting overall roster. While their managerial duo of Philip7086 and FlamingVictini have both been Scooters before, their experience may not be the most practical when it comes to assembling the most practical assortment of players from this pool. With that said, the pair does know what it takes to win, be it through fighting the honorable fight or fishing for activity wins. Without any retains, the Indie Scooters unsurprisingly started off with Ojama, who, surprisingly to some, went for a whopping 35k after an interesting sequence of upbids. The Kingpin himself is coming off of a win in SSD2, perhaps ending what many believed to be a team tournament curse. However, Ojama is still quite unfortunate with his SPL track record, with numerous deep runs that have never ended with a trophy. With this said, the flashy Frenchman is a top-tier player in a number of generations, proving to be a strong puzzle piece to start off any winning team. This SPL, he looks to dominate the BW OU field, which is a change of pace from his recent showings in ADV OU and SM OU. Speaking of SM OU, the Scooters have a high-ceiling duo in this metagame, with craing;_; and Lopunny Kicks both starting. Each of the pair had a respectable showing in Snake, but the former has a tendency to not show up or use unconventional strategies, whereas the latter is still relatively inexperienced, leading to potential mistakes. On the bright side, these two have the support of Smogon Tour qualifier and the pride of US South, FMG, German player Relous, and controversial building sensation Will of Fire. In SM lower tiers, the Scooters have robjr, who is expected to be somewhere in the middle of a strong UU field; Aeroblacktyl, who is sure to be full of surprises, for better or worse; and Realistic Waters, who has a number of respectable showings now and hopes to continue on a positive SSD2. Overall, they are very capable of doing well in lower tiers, but a lot hinges upon robjr and Realistic Waters being able to stand up to stronger opponents in deeper fields. While Aeroblacktyl may be one of the stronger historic players in an RU field lacking much proven depth, his playing experience in that metagame is lacking when compared to some of the top players, leaving his results to be largely dependent upon his form and teambuilding ideas, which can range from genius to highly questionable. He does have he support of lighthouses, who has a grasp on the metagame at least. Kingpin admirer miltankmilk is looking to continue a relatively consistent streak of respectable performances with this SPL; perhaps he is a bit under the radar nowadays, as other flashy picks have been the focus of a lot of DOU discussion, but miltankmilk is still not someone to underestimate, and he should be able to bring in his fair share of wins, especially with the support of talkingtree, who is seen as a very positive presence throughout the DOU community. Unfortunately for the Scooters, this may not be the case for ORAS, as Get This Money is a bit of a question mark in 2019, leaving us to wonder if he will be able to win games consistently after he faded away last SPL. Substitutes lighthouses, FMG, and Relous can slot in this tier easily enough if things go downhill, though, so perhaps that will be the saving grace for the Scooters ORAS OU. Ojama team staple giara is looking to make a splash in DPP after a fairly pedestrian streak of GSC team tournament showings. If he can play as well as he does in individual tournaments, then perhaps the soft-spoken Frenchman can stand out in a questionable field. Old man dekzeh has one of the best playing ceilings in ADV OU of anyone, but he has been out of the game for a while now, leaving many questions about his form and teambuilding. These may not even come into the equation either if he is an activity risk, which his history and signup post indicated. If he can put his best foot forward and show up consistently, ADV will be a big positive for the Scooters, but otherwise this could be a problem in the making. Century Express is the GSC player for the Scooters; while he is not your everyday GSC name, he has been starting to put up results in the tier ever since last SPL. His price tag seems to be very inflated, but some stronger GSC players have been saying many positive things about the Brazilian, so perhaps he will do better than many expect and live up to the hype. If not, expect average to mediocre results. Finally, Belgian brother MetalGro$$ is back for another year in RBY, which is likely to lead to someone banging their head into the wall furiously. We are not quite sure if it will be the Scooters or their opponents quite yet, but only time will tell with this guy, who has grown a reputation for being a bit all over the place with his gameplay. Overall, the Scooters have a lot of potential positives, but many question if that will translate into actual positive records or consistent flirtation with mediocrity.
Key notes:
- Managers FlamingVictini and Philip7086 have spent more time playing Pokémon Go in recent months than logging hours on Showdown. If this does not shift, the Scooters will be left captainless, only following the Kingpin.
- craing ;_; did not show up to his Snake Draft 2 Finals game, will the nerves get the better of him here as well?
- The Kingpin is the only anchor for this team, his success is vital for how well the team does overall.
The Stark Sharks
SPL's most successful and simultaneously hated franchise is still within the malevolent clutches of the magnanimous one, M Dragon. This season, he has the assistance of Team Asia captain and recent utility player Analytic. With the cast of normal suspects such as Conflict, Kevin Garrett, and ToF on board, the Sharks boast a number of threatening slots in their lineup, or maybe just one strong conglomerate force taking control of a number of spots—who knows! On top of these individuals, the Sharks also have retain Teddeh. Teddeh has been a dominant force in NU, doing well in just about every tournament he has joined and proving to be the modern day epitome of lower tier consistency after his strong Grand Slam run. Joining him in the lower tiers is Lycans, who had a 7-2 SSD2 and seems to be peaking as a player, and EviGaro, who is coming off a strong individual tournament run in RU and looking to have that continue into her debut. Overall, these lower tiers have potential to be very strong if EviGaro pans out to be a successful pick; even RU risk aside though, they have a fantastic UU-NU core. Continuing the pattern of strong main generation players, the Sharks invested nearly 50k into their SM core with Tamahome and Tricking. This is baffling in a sense considering neither is even seen as a top 5 player in the tier, but both are capable of putting up top 5 records if provided with the right support and refraining from using complete nonsense. Each of the two are top-notch pilots and big things should be expected from the pair, but they're going to need them to both win most weeks if they are going to live up to that price tag. It is worth noting that both Shark substitutes are OU competent, being Spanish player Spectear and returned veteran High Impulse. Perhaps they can provide whatever team support the starters deem necessary, but hold your breath as neither standout in this regard. Unfortunately for the Sharks, they drafted...**checks notes**...fespy for Doubles without any support of note on the roster. He is pretty much unanimously regarded as the weakest and most unknown prospect in a deep DOU field, but perhaps Sharks management has more of an idea than the rest of us here for their own sake. If not, then expect the worst here. Transitioning to old generations, Znain is in ORAS, and that's pretty solid so long as he avoids Mega Sceptile and Klefki. He is seen as a bit click happy, but there is potential for a lot of high-level, aggressive gameplay from him as well. He also has Posho to support him, who will be playing BW himself. Posho has had a very disappointing year in team tournaments, but this may be his chance to turn it around now that he can reflect on his mistakes from last season, which mainly were involving team choices. If he leaves his Alomomola back home, then perhaps Posho will get back on track and live up to his potential, which we saw previously to be as high as some of the best out there given his SmogonTour and BW Cup wins. ToF seems to almost be a part of Shark culture at this point, and he will be manning DPP. He's not the most flashy player, but he gets the job done, and despite yearly rumors of rust floating around, ToF will more likely than not be able to perform. Kevin Garrett is another member of the legion of yearly Sharks. Many say that the way KG approaches ADV is a bit outdated, but he has put up results as recently as last SPL. While he will not dominate the upper end of the field, there is a good chance he can hold his own and go at least neutral given the all-over-the-place ADV playerbase this SPL. If you think of classic Sharks, you also must acknowledge Conflict, who will be in GSC once more this season. Conflict messed around plenty last year, but he is back and hopefully will take a more serious approach with his teams, letting him show off his ridiculous skill ceiling and historic track record in the tier. Finally, Sceptross will make his SPL debut in RBY. He is not the most well-known RBY player, but he has had success in impressive settings before, so do not expect him to be a pushover despite his lack of SPL experience. Overall, the Sharks are... just that—the Sharks. A team with a lot of their normal veterans that pick strong newer generation fillers and try to low-ball a couple tiers they think they have good value picks in. The formula has not worked according to plans the last year or two, but it has worked wonders beforehand. Will this year's team be a return to glory or a continuation of recent failures?
Key notes:
- Posho has had a run of bad tournaments recently, will this continue into SPLX?
- First team tours for fespy, EviGaro, and Sceptross; even if they cannot handle the pressure, a lack of substitutes means they are locked in all 9 weeks.
- Lots of familiar Sharks faces, will one of the top SPL Dynasty teams be able to repeat their past successes?
The Team Raiders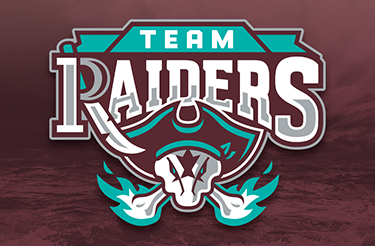 Last year's runners-up find themselves under new management, but with a number of familiar faces on their team nevertheless. Kaori and Gondra are taking charge this time around, effectively meeting the weeb quota set for Raiders management. While these two do not particularly stand out as managers, they are at least equipped with one of Smogon's most influential outlaws as well as two strong retains in Pak and roscoe in order to compensate for their relative inexperience. Pak has been one of the strongest UU players this year. He had a strong SPL with the assistance of then-manager Pearl followed by a superb SSD2 without the same degree of support, proving that he can play with the best and making him seem like a strong retain despite the deep UU pool. roscoe, on the other hand, is pretty much strictly an SPL player, but each year he shows up strong with the support of his friend BKC. Odds are, this will just be another instant of him dominating the DPP pool given that his opposition will be even less this year than normal. Given that the Raiders got off to such a great start with this dynamic duo of retains, they decided to spend relatively big on three noteworthy picks earlier on in the draft; those picks are bro fist, SoulWind, and Cased. The first went for a shocking 37k, making the 31k that his visionary ex-manager spent on him seem like a steal. While 37k is a hefty sum, bro fist may be worth it considering how consistently dominant he is in SM OU. He also can lend assistance to the SM2 slot, which will likely be Greek freak Talah to start things out. Talah is a diligent pikcup, putting lots of thought into his teams; the only issue here is that his gameplay still leaves a decent amount to be desired, so he is naturally ranked near the lower end of the field until he can prove himself to be on par with stronger players. These two also have the support of The Hallows and menci, who both are capable players that are familiar with the metagame and have recent tournament results. Moving on to their next big pickup, SoulWind went for a mere 17k, perhaps being the steal of the auction. Nobody is really sure how this happened, but I suppose no team really planned on picking him up. While the Raiders did not directly intend to themselves, 17k is a steal that you simply cannot pass up on, so that works to their benefit given that they needed to get some steals after exhausting so much of their budget on bro fist. Unfortunately, what they saved there basically all went into 17.5k Cased, who is hoping to do well in GSC but has virtually no experience there over the past number of years due to his absence from the game. Beforehand, he had a 2-2 WCoP, but he has yet to play a non-NU SPL game, so many believe he will fall well short of this value. Beyond these players, the Raiders have a relatively underwhelming roster compared to others but still field a plethora of respectable overall players. Their RU-NU situation is as close to a trainwreck as any in the tour from a pre-draft standpoint. Cynara finds herself in RU, where she has virtually no experience, and SPACE FORCE Meeps finds himself in NU, where he has a lot of positive experience, but seems to lack desire and motivation to play the metagame in the modern day. As for potential replacements, they decided to forgo an actual metagame frequent and draft a misguided LC player, in Kingler12345, so one has to wonder what the real gameplan was going into that decision. Thankfully, they drafted a legitimate DOU player, in Biosci, who is poised to continue his all-time success with the assistance of manager Kaori. Going on to past generations, Trosko mans the ship in ORAS, giving the Raiders a steady player with a teambuilding footprint and plenty of support. While he may not be too flashy, Trosko can surely hold his own here. Moving down to ADV, Jirachee is back for another year of raiding the tier of Spikes and Rock Slide. While he may not stand out in the tier, the Canadian ex-Head TD may be able to edge out some games like he did last year, assuming he is not too busy to prepare and play. Finally, Hipmonlee rounds out their lineup, representing Oceania during WCoP in RBY and putting up decent results in smaller individual tournaments recently as well. Hipmonlee may be a product of the past, but his ability to perform in the present still exists and shall be shown, even if it is lacking relative to the top-tier RBYers. Overall, the Raiders are ridiculously top heavy, but similarly bottom weak. This seems to be a trend for the Raiders, so many are worried they will fall short once again, but perhaps with new faces like the aforementioned trio of higher-valued picks, they can change their fate this SPL!
Key notes:
- Their RU and NU seem very weak in comparison to the other tiers, with Cynara being known as an Ubers main and meeps starting after not being seen since the end of SPL9.
- Cased is coming off a long time away from the community, if he has to leave once more the Raiders have a tough time due to a lack of knowledgeable old gens subs.
- Lots of players that only show up for one or two tournaments a year, will they all be able to return to full strength?
The Wi-Fi Wolfpack
SM OU: Kickasser

SM OU: Charmflash

SM DOU: Human

SM UU: Bugzinator

SM RU: Welli0u

SM NU: Eternally

ORAS OU: TDK

BW OU: Sergi

DPP OU: DeepBlueC

ADV OU: UD

GSC OU: Fear

RBY OU: The Idiot Ninja

Substitutes: Santu, GSC LOWER TIER KING HSA, rozes, Sjneider
TonyFlygon is perhaps the best manager in recent official tournament history on Smogon, and col49 has an impressive, oftentimes understated understanding of the game itself, but can the duo repeat the success of the Wolfpack of SPL9? While the Wolfpack will surely be a competitive bunch, they're collectively ranked ninth, which is a substantial departure from their dominance last SPL. What is the cause of this? Many believe it is some risks that they took with their draft. Some of these risks are likely to pay off, such as bugzinator in UU, who already proved to be more than capable of succeeding under Tony in SSD1, and Welli0u in RU, who is coming off a strong series of OU performances and is motivated to have that translate to RU. However, some are a bit more out there, such as getting a completely unproven prospect such as Sergi for BW or getting Charmflash to start in SM after a poor showing in SSD2. If individuals like these two do well, then the Wolfpack will be scarily good and perhaps favorites to repeat their win, but if their rankings hold up, then they're in for a long season. Moving on, Charmflash is at least paired with flashy Frenchman Kickasser, who is poised to live up to a lofty price tag and outperform his average ranking. Sjneider can always step in if either of these two start to struggle or provide valuable teambuilding insight. Eternally is in NU for the Wolfpack, so that should be a positive unless substitute rozes touches his teams or the starting lineup at any point in time. Jokes aside, this duo is undoubtebly seen as one of the scariest NU cores in the tournament. Santu can also provide support in both of these SM tiers and ORAS as well, so keep your eyes open for him to substitute in and perhaps continue on the success he had during WCoP. Human is the DOU starter, and he's sure to provoke plenty of "human?" on SmogTours if he does well, so hopefully the VGC standout transitions smoothly despite only having the support of manager Tony and perhaps TDK, both of whom have dabbled in DOU before. Speak of the devil, the Wolfpack have the aforementioned TDK in ORAS, which is perhaps their strongest tier. He is coming off a 3-0 WCoP, and we should expect more of this moving forward given how he looked there. DeepBlueC gets his first long-term starting opportunity in DPP this SPL, and the expectations are pretty decent, so hopefully he will make the most of his chance against a less experienced pool. BeerLover UD slots in ADV, and many believe he will turn it around after a rough WCoP, but he's going to need to be a bit smarter with teams to live up to his #2 ranking. UD's playing ceiling is as high as anyone in the tier, so perhaps with caution and support, he will return to his dominant ways. Retain Fear and Italian RBYer TIN both did well on the Wolfpack last season, with Fear having an outright dominant performance throughout. Many imagine we will see similar results this time around, but if they don't, then the Wolfpack have...**checks notes**...nobody worth noting to sub into whatever generation needed in a pinch, as GSC LOWER TIER KING HSA is likely AFK INTing LoL. This team has a lot of highs and lows, but if anyone has an eye for underrated talent, it is Tony, so the performance of this group will hinge a lot on how the aforementioned risks pan out!
Key notes:
- Both UD and bugzinator are coming off breaks from the game, will they be able to return to their best form in time?
- The SM core has a lot to prove, especially when it comes to team tournaments, as they have both had bad runs in the past.
- Human is back after not playing since VGC was in SPL, can he be the dark horse of Doubles for this SPL?
bro fist: 1.250
ABR: 1.750
Cdumas: 3.500
Eternal Spirit: 3.813
Empo: 7.063
craing ;_;: 7.125
Poek: 7.125
Finchinator: 7.375
Tricking: 7.438
Tamahome: 7.875
Kickasser: 8.250
Sacri': 11.625
BHARATH_THEBEST: 12.250
1 True Lycan: 13.063
Lopunny Kicks: 13.063
Sabella: 13.250
Mana: 15.063
imsosorrylol: 16.000
Talah: 16.188
Charmflash: 16.438
---
1. ABR: 2 - Cryonicles
Team: Overall 43-19, WCOP 2018 4-3, SPL SM 12-8
Individual: Smogon Tour 23, 24, 25 & 26 playoffs; Top-4 Smogon Tour 26, OLT II, III, IV & V playoffs; 2nd OLT II, OST XIII winner
1. BHARATH_THEBEST: 13 - Cryonicles
Team: Overall 10-3, SPL SM 5-3
Individual: N/A
Unsurprisingly, the top SM OU duo is led by none other than ABR, who finds himself ranked second. Alongside ABR is Indian wonder child BHARATH_THEBEST. While BTB has not climbed the ladder of Indian infamy quite as much as Star, he definitely burned some bridges at the end of last SPL. Regardless of this, he's hoping to continue his impressive streak from last SPL, which included wins against Cdumas, TDK, and Poek. With that said, BTB has been away from bigger tournaments since then, so his form may be in question. On the other hand, ABR is one of the most active and involved SM OU players. His form and teambuilding are up there with the best. ABR consistently goes positive while also progressing the tier around him with his creative teambuilding tendencies. So long as he stays practical with his teams, ABR is likely to be a standout performer and lead this promising OU core to lots of success in the coming months!
2. Eternal Spirit: 4 - Tigers
Team: Overall 27-12, WCOP 2018 3-1, SPL SM 10-5, SSD2 6-3
Individual: OLT III & V playoffs; 2nd OLT III & Top-4 OLT V
2. Sacri': 12 - Tigers
Team: Overall 19-13, WCOP 2018 3-0, SSD2 6-5
Individual: OLT V playoffs
OU mainstays and OLT standouts Eternal Spirit and Sacri' will be some of the strongest assets for the Tigers this year. Eternal Spirit has been quietly dark horsing his way through team tournaments since Snake I with very good records in every tournament. Since then, he has managed to obtain an incredible 22-5 record, all while doing so with a bank of teams and his trusty randomizer. Perhaps the only thing actually keeping him from being ranked higher is his lack of a break for his accomplishments to catch up with him. Frenchman Sacri' has found some success in OU after retiring his status as a dirty mainer in UU, too. With a 3-0 in WCoP, top 16 placing in OLT, and 6-5 record in Snake OU, Sacri' has proven his ability to compete with the rest of the pool. With some more polish and perhaps some help from long-time wrawner Eternal Spirit, he may finally be able to replicate his UU success. For now, the Tigers OU will find themselves with a respectable OU ranking and some high expectations to abort all opposing hopes of winning from existence.
3. Cdumas: 3 - BIGs
Team: Overall 29-10, WCOP 2018 4-0, SPL SM 6-4, SSD2 5-4
Individual: OLT IV playoffs; Top-4 OLT IV
3. Sabella: 16 - BIGs
Team: Overall 15-15, WCOP 2018 3-2, SPL SM 4-9
Individual: OLT II, OLT III & OLT IV playoffs; 2nd OLT IV
The Ever Grande BIGs have a pretty BIG contrast between their two OU starters this year, with the highly touted chess genius Cdumas and the more underrated dark horse Sabella, falling short of Cdumas's hype. Ever since his introduction to the tournaments scene in WCoP XII, Cdumas has managed to never finish negatively in a tournament. Cdumas sits with an all time record of 29-10 and even owns an 8-0 all time WCoP record. His style of play is considered to be very methodical and slow, performing best in complex scenarios and games of wit. Cdumas will look to be a strong leader for the BIGs, as he was the team's most expensive player by a fair margin. Paired with him we have Sabella, who has been in the tours scene for a little longer than his partner. In his few years of tournaments, he has managed to earn himself a finals appearence in OLT and a neutral all-time record of 15-15. 2018 has not been particularly kind to Sabella, with mediocre showings in SPL 9 and WCoP XIII. It remains to be proven if he can return to the old OLT finalist form or if Ciele's Pikachu will permanently scar him. If he can shake off whatever has been holding him down and mesh well with Cdumas, the BIGs may very well have a top-tier duo. Otherwise, they may be just short of playoffs as their hopes are stalled to future tournaments.
Team: Overall 33-24, WCOP 2018 3-2, SPL SM 2-2, SSD2 7-2
Individual: Smogon Tour 24 & 26 playoffs, OLT III & IV playoffs, OST XII quarterfinals
Team: Overall 74-45, WCOP18 2-1, SSD2 6-3
Individual: N/A
One thing you may notice about the Sharks of this year is how much of a focus they seemed to place on their SM OU starters. The two most expensive players on this roster are Tricking for 20k and Tamahome for 29k, and those funds absolutely will lead straight into a highly ranked OU core. Tricking has had another great year of tournaments, finishing 10-4 between WCoP and Snake, as well as qualifying for Smogon Tour 26 with the highest seed and advancing to quarterfinals. While some may feel as though he may be just short of a "Tier One" player, his consistency speaks for itself, and it would be no surprise for us to see many win posts shouting out Will of Fire this season. Tamahome, on the other hand, finds himself out of his usual DPP domain, where he has acheived the status of top player from his countless good DPP tournaments. Tama has had less of a knockout year, with his only SM accolades being a 6-3 record in Snake and a single SM loss in WCoP. Regardless, Tamahome still has a skill ceiling matching that of any other player in the whole tournament. Good things must come out of this duo, or else the Sharks will have regret in forking over about one third of their funds on the pair.
5. bro fist: 1 - Raiders
Team: Overall 49-23, WCOP 2018 7-1, SPL SM 6-3, SSD2 2-2
Individual: Smogon Tour 25 playoffs, Smogon Classic IV playoffs
5. Talah: 19 - Raiders
Team: Overall 5-5, WCOP 2018 1-2, SSD2 2-2
Individual: N/A
Team Raiders' OU duo has a rare mix, including the top ranked OU player and one of the bottom ranked players. On one side of the spectrum stands "The Punisher of Plays" bro fist, a veteran who has been a top-level current generation OU main for many years now. bro fist in 2018 has managed to qualify for his first two individual tournament playoffs in Smogon Tour 25 and Smogon Classic IV, where he had a round two exit in both after a very strong qualification showing. bro fist also played an immense role in the WCoP victory for US Northeast, spotting an insane 7-1 record and winning three tiebreak games along the way. There is no doubt among any of the rankers that bro fist will perform well; this man is as clutch as they come! On the other side of the spectrum is Talah, a newer player from Greece who has not had a particularly spectacular year. In WCoP and Snake, he ammassed a combined 3-4 in some uneventful games, leaving much to be desired. To Talah's merit, he has shown his abilities as a creative teambuilder and will have the luxury of working with bro fist to learn as much as one could hope to. Should Talah not pan out, the Raiders have another OU player in The Hallows nipping at his heels, who has had respectable showings in WCoP and OLT. Due to the extreme gap between the first and last ranked player, there is no better spot for this duo to end up in than right in the middle, but we will see if the results reflect that or not.
6. craing ;_;: 6 - Scooters
Team: Overall 28-17, SPL SM 2-1, SSD2 5-1
Individual: Smogon Tour 23 & 26 playoffs; 2nd Smogon Tour 23, 2nd OST XIII, OLT I playoffs
6. Lopunny Kicks: 15 - Scooters
Team: Overall 10-5, WCOP 2018 3-2, SSD2 7-3
Individual: OLT V playoffs
craing has long been known as one of the most creative builders OU has. His innovation and diversity leads to a fair share of wins on its own, but the main thing holding him back from the higher ranks is relatively less reliable execution and the occasionally wonky idea. After a year away from the game, he still returned to put up some noteworthy results in the form of an ST26 playoff appearance alongside a great 5-1 record in SSD. He can definitely be expected to perform well this SPL. Lopunny Kicks, on the other hand, is a much newer player, first getting his start in the most recent WCoP on Team Italy. He went 3-2 there but followed it up with a more impressive 7-3 SSD. He is a solid player but still not quite as proven as the upper half of the pool. With very recent solid performances backed up by strong teambuilding, this core has the tools to succeed in this pool.
7. Finchinator: 8 - Classiest
Team: Overall 37-28, WCOP 2018 4-2, SPL SM 3-3, SSD2 5-5
Individual: Smogon Tour 18, 22 & 26 playoffs; 2nd Smogon Tour 26
7. 1 True Lycan: 14 - Classiest
Team: Overall 7-6, WCOP 2018 2-1, SSD2 3-1
Individual: N/A
Up 7th in the SM power rankings is a peculiar duo of the biggest tryhard on Smogon, Finchinator, and Monotype main, 1 True Lycan. Finchinator has been picking up steam in SM as of late, finishing 6-3 and 5-5 in Snake Drafts 1 and 2, respectively. While he is known more for his BW skills in SPL and WCoP, he should not be that out of place here and will definitely be able to hold his own. Recently making a very deep run in the most recent edition of Smogon Tour, Finchinator closed that tour with a finals loss to his manager z0mOG. His penchant for overpreparing for his opponents comes in handy once he gets the matchups that he expected and is able to translate it to wins. He does tend to lack confidence in his long-term planning when it comes to more high pressure games, which is why he is not ranked higher on the overall rankings. On the other side of this duo is 1 True Lycan, a Monotype main who has been around the OU scene for a few years now, only recently starting to pick up traction as a starter in non-WCoP tournaments. After playing three years on Team UK and ending with a 4-5 all-time WCoP record, he finally saw his first start in Snake Draft 2, where he put up an impressive 3-1 record versus some tougher players. Using solid teams and being able to pull the trigger are some of his stronger points when it comes to the game; however, similar to Finchinator, he has shown a bit of trouble with planning out for later stages of the game, which more often than not will lead him to a loss. Overall, this is a strong duo that has support from recent STour winner z0mOG and OLT quarterfinalist Insult, and as long as the players do not fold under the pressure, they could end up on the higher end of the overall records.
8. Empo: 5 - Ruiners
Team: Overall 6-7, WCOP 2018 3-2, SPL SM 1-2, SSD2 2-2
Individual: Smogon Tour 23, 24, 25 & 26 playoffs; OLT III, IV & V playoffs; Top-6 OLT IV, Smogon Championship I winner
8. imsosorrylol: 18 - Ruiners
Team: Overall 1-5
Individual: OLT IV playoffs, quarterfinals OST XIV
Italian stallion Empo leads the Ruiners SM OU with a strong ranking; however, SPL newcomer imsosorrylol should not be left in the shadow of Empo, as he brings plenty to the table himself. Collectively, this duo seems most likely to be all over the place, but many expect them to bring in wins nevertheless. To begin, there are questions as to if we will see more Choice Scarf Serperior or games won from imsosorrylol. With a small, largely negative sample size in big tournaments under his belt, some question why he was picked at all. With that said, sorry has actually been thoroughly impressive in recent months, making quick work of people such as Finchinator in blunder's tournament and proving that his form is better than ever. Empo, on the other hand, is coming off another year of respectable individual results and is expected to see that translate into a true standout team tournament performance eventually. There are minor concerns about his ability to be as consistent in an SPL level field, but the Ruiners have lots of faith in their retain and the rankers seem to agree.
9. Poek: 7 - Tyrants
Team: Overall 19-13, WCOP 2018 1-2, SPL SM 6-4
Individual: Smogon Tour 23 playoffs, OLT III playoffs; Won OLT III, quarterfinals OST XIII
9. Mana: 17 - Tyrants
Team: Overall 9-3, WCOP 2018 1-0
Individual: N/A
This SM OU core is composed of players who have had great performances in the past but less so in recent times. Poek, at the top of his game, is surely up there with the best of the best. While his ceiling is incredibly high, he has not played since last SPL where he showed general disdain for the tier as well as a mediocre performance. Mana had a solid run in the tail end of 2017 but has not played in a single official tournament this year. He can be one of the more creative and flashy players but needs to prove he can win consistently again after a long hiatus. If Poek and Mana return to their past form, this could be one of the stronger cores in the pool.
10. Kickasser: 11 - Wolfpack
Team: Overall 9-9, WCOP 2018 1-1, SSD2 6-3
Individual: Smogon Tour 23 & 26 playoffs; Top-4 Smogon Tour 23, OLT IV & V playoffs; Top-4 OLT V
10. Charmflash: 20 - Wolfpack
Team: Overall 0-3, SSD2 0-3
Individual: OST XIV semi-finals
Ranking last here we have the Wolfpack's SM OU core. Kickasser is coming off of a hot couple of tours with a semifinals appearance in OLT as well as a 6-3 SSD. Despite this, his rank is held back a bit by having the reputation of generally being much stronger in individual tours compared to team ones. Last year and even into early this year, Kick's attitude and activity hindered his performance as a player in team environments. He is on an upward trend, however, and should deliver a solid SPL performance. Charmflash is a newer player on the scene. He made semifinals of the most recent OST but had more underwhelming results recently with an 0-3 in SSD. Despite being known as a solid and creative teambuilder, he is often held back by overly ambitious ideas and some in-game blunders.
---

1. EmbCPT: 1.857 - Classiest
Team: Overall 12-6, SPL 6-3, SSD2 6-3
Individual: 2nd 2018 Summer Seasonal, 3rd 2018 Fall Seasonal
EmbCPT shot onto the Doubles scene last SPL, and since then he's been the picture of consistency. Two team tournaments with 6-3 records and two top 3 finishes in Doubles' flagship tournament make him a force to be reckoned with and give him an easy case for this #1 spot. Edu's a creative builder with flexible team choices who can win with just about anything, even previously unexplored Pokémon like Empoleon. He's also got the support of Mint16, who's fresh off a run to the semifinals of the 2018 Invitationals, and who should keep his crazier ideas in check and make sure he's prepped for his games. Though many see the field in Doubles as pretty level, EmbCPT should be set to do quite well.
2. emforbes: 2.857 - Tyrants
Team: Overall 3-1, SSD2 3-1
Individual: Won 2018 DOU Tour, Won 2018 Fall Seasonal
After bursting onto the scene just last year, emforbes quickly established himself as one of the best Doubles players around. His team tournament debut in SSD II was cut short, but he was able to accrue an impressive 3-1 record before his team was eliminated. Even more impressive was his run through the 2018 DOU Circuit, during which he won both Smogon Doubles Tour and Fall Seasonals. There is no reason to expect this hot streak won't continue, so watch out for emforbes to make an impact on SPL X.
3. SMB: 3.857 - Cryonicles
Team: Overall 5-4, SSD2 5-4
Individual: Won 2018 Winter Seasonal, Won 2018 Summer Seasonal, Top 4 2018 DOU Tour
Sporting what is arguably the most dominant circuit performance in DOU history this year, SMB established himself as a force to be reckoned with when he not only became the first person to win two Doubles Seasonals but even did it back to back. After adding a Top 4 finish in DOU Tour to his resume as well, SMB make his team tournament debut in the recent SSD II. While his nerves seemed to get to him a little bit, he still finished in the black with a 5-4 record. With more experience in high-pressure situations under his belt, SMB should make a big splash in SPL X and is definitely a player to watch.
4. MajorBowman: 4.000 - Tigers
Team: Overall 24-19, SPL 13-6, SSD2 2-8
Individual: 3rd 2018 Summer Seasonal, top 4 2018 DOU Tour
The previously unshakable MajorBowman, boasting the #1 seed in the SPL and Snake Draft power rankings last year, had a poor showing in Snake and will be looking to prove that was only a fluke. Still, Bowman finds himself towards the top of this list thanks to an incredible all-time SPL record and the sheer amount of high-level experience he brings to the table. He also will benefit from the support of his friend Tman, who won an SPL game last year in a tier he'd never played without even switching. Even with his less-than-favorable last outing, Bowman is no joke and will turn in a fantastic record if he gets momentum.
5. Biosci: 4.000 - Raiders
Team: Overall 36-29, SPL 13-6, SSD2 6-4
Individual: N/A
In Doubles, Biosci's known as the guy who can show up out of nowhere right before any major tournament and still go positive. This trend continued in Snake Draft, where he soared to a 6-4 record and a trophy, so if you're placing bets, he'll likely do pretty well once again. While Biosci doesn't have any notable support from other players on his team, having Kaori as a manager will doubtless be a godsend for someone who's not particularly known for his building. Biosci's consistency and sheer playing ability make him a solid pickup for the Raiders.
6. Croven: 5.429 - Ruiners
Team: Overall 5-6, SPL 5-6
Individual: 2018 Invitational Finalist, 4th 2018 Winter Seasonal
Croven is an interesting character to say the least. He has a very high ceiling when he finds his groove but also goes through lulls when he claims he can only win with banned Pokémon. However, he has found significant success recently in his run to the finals of the 2018 Doubles Invitational. While it is no secret that qsns has been feeding Croven teams for years, having qsns officially on the team means that Croven will be set up to succeed even more in SPL X. Having rebounded from an 0-4 start in SPL 9 to win 4 of his last 5 games, Croven is certainly capable of pulling out big wins in team tournaments, including a very impressive 7-0 run to the DPL 4 championship. While 6th is a pretty apt ranking for this duo, they are certainly capable of punching above their weight to aid the Ruiners' efforts this SPL.
7. Ezrael: 5.714 - BIGs
Team: Overall 6-5, SSD2 6-5
Individual: N/A
Expectations were fairly low for Ezrael going into his first team tournament in SSD II, but the :teamjon: mascot proved he can play with the best of them, turning in a positive record on his team's road to the finals. Still, Ezrael doesn't have much experience, and this makes it tricky to say for sure how he'll do here. Unlike in Snake Draft, Ezrael will benefit greatly from the support of fellow VGC enthusiasts Lunar and Nails; though the latter will likely be playing RBY, both can give team advice and testing that may boost Ezrael to a much better player than his ranking here may seem to suggest. It should be interesting to see how Ezrael does in this tournament; will he continue to prove himself or suffer a sophomore slump?
8. miltankmilk: 6.286 - Scooters
Team: Overall 15-12, SPL 6-5, SSD2 2-2
Individual: N/A
Perhaps the most influential figure in the recent Gengarite ban after his refusal to use anything else during a 6-1 run in DPL 4, miltankmilk has become a team tournament fixture thanks to his ability to both build and wield innovative teams. While he may no longer be able to brandish broken Gengar this SPL, miltankmilk will certainly be on the leading edge of the pack when it comes to teambuilding thanks to his phenomal supporter, talkingtree. Fresh off a Snake Draft II win, talkingtree is regarded as one of the best builders in the tier, so the talkingmilk (miltanktree?) combination should yield some great teams. His 2 most recent team tournaments weren't quite up to par with his phenomenal 6-3 debut in SSD I, but miltankmilk is quite capable of outperforming his ranking of 8th if he is on top of his game.
9. Human: 7.571 - Wolfpack
Team: 12-10 overall
Individual: 2nd 2013 US Nationals VGC, 3-time VGC Regionals Finalist
The perennial VGC player pick, Human is actually not an SPL rookie. However, he hasn't entered a tournament on Smogon other than 2017's VGC money tournament since SPL IV and has never entered a Doubles OU tournament at all. The Wolfpack made a bold choice in picking up Human as their solo DOU player, but a motivated Human is nothing to mess with. Human's skill at teambuilding is matched only by his reputation as a player who can place no better than 2nd place at tournaments, having been a finalist at 2013 VGC US Nationals and three different Regionals since. Unfortunately this means that the Wolfpack can't possibly win SPL X, but Human is capable of carrying them to finals if he puts in the work.
Team: N/A
Individual: Top 6 2018 Fall Seasonal
fespy is a huge question mark on this list of players. His only tournament results are decent, but someone who only showed up in Doubles less than a year ago with no other outside VGC experience doesn't typically make a starting slot in SPL, especially with no support and only one individual tournament run. M Dragon and the Sharks clearly believe in fespy, and as a 3k pickup with a low power ranking, there's a bit less pressure on him to carry his team. Keep an eye on this relative unknown, this SPL could prove to be the start to an incredibly successful career, and this is by no means an assurance he will struggle. After all, the last-ranked players in the power rankings of SSD II, SPL IX, and SSD I went 6-5, 4-5, and 7-3, respectively.
---
1. Pearl: 1.143 - Ruiners
Team: Overall 16-17
Individual: Smogon Grand Slam VII playoffs; Won Grand Slam VII, UU Open VII semi-finalist, UU Circuit playoffs Top-4
This year's Grand Slam winner and UU tier leader has emerged as the clear favorite in a very competitive UU pool. It has been roughly a year and a half since Pearl's last appearance as a player in an official team tournament (Smogon Snake Draft I, where he had a disappointing 3-5 performance), but Pearl has been far from quiet in the intervening months. Over the past year he has torn through every individual tour in the UU circuit, with a top 4 finish in UU Open, a top 2 finish in UU Classic, and a top finish in his UU Majors pool. It is also very difficult to overstate how much Pearl's innovative teambuilding has influenced the metagame over the past couple of years, and many people still credit much of Pak's formidable 8-3 run last SPL to Pearl's influence as a manager. Moreover, Pearl has more official tournament experience than any other player in the field. All of this adds up to very high expectations for UU's esteemed tier leader: all eyes will be on him this year to see if he can keep up his excellent 2018 run, or if the ghost of SSD1 will come back to haunt him.
2. Pak: 2.000 - Raiders
Team: Overall 17-11, SPL 8-3, SSD2 7-3
Individual: N/A
How quickly things can change in the course of a year. This time last year, Pak was a very risky 3k pick nabbed by the Raiders, his only official tournament experience a disappointing and discouraging 2-5 run in the first Smogon Snake Draft. To say that Pak turned things around in 2018 would be the understatement of the year. Over the course of the year, Pak built up an incredibly impressive 15-5 record in official UU team tournaments, including top finishes in both SPL IX and SSD II. Pak showed great flexibility in teambuilding during Snake Draft, taking advantage of then underutilized choices such as Kommo-o and Tsareena before they became common sights in UU. Moreover, as an active and engaged member of the UU community, he has a large support network outside of his team to assist him. If he continues on his upward trend, he might even rise to the level of equals with Wanka. Only time will tell if he will hit that lofty goal, but it's safe to say that Pak has cemented himself as one of the top UU players this generation.
Team: Overall 22-20, SPL 4-5, SSD2 7-2
Individual: UU Open VII quarterfinals, UU Circuit playoffs Top-8
Fresh off of a dominating 7-2 performance in the second Smogon Snake Draft (a record he shared with Pak, leaving them tied for not just the best performance among UU players, but also the second best overall record of any player), Lycans is here to prove that unlike his native currency, there is nothing hyperinflated about his reputation. The last Snake Draft was an important test for Lycans, as it gave him a chance to prove that he could operate without the support of players like dodmen, and with victories over top-ranked players such as Pak and TDK, there is little doubt that he can perform quite well all on his own. Lycans is known best for his incredibly aggressive playstyle, and he uses this to great effect on his trademark bulky offense builds, where he wields powerful breakers like Terrakion and Primarina with brutal efficacy. However, if there is a weak spot in Lycans' armor, it is his limited teambuilding. For the second tour in a row he finds himself on a team with little UU support, so there is a good chance he will default to his most comfortable (and predictable) bulky offense style. While he has proven himself incredibly adept at piloting these teams, they do leave him vulnerable to counterstyling. If Lycans manages to rise above this flaw, he has a good chance of putting in yet another top finish this tournament.
4. robjr: 3.429 - Scooters
Team: Overall 11-12, SPL 4-2, SSD2 4-4
Individual: UU Open VII Top-16, UU Circuit playoffs finalist
Considered by many to be one of the biggest "steals" of this SPL's draft, it has been roughly a year since robjr established himself as a mainstay among the best UU players by salvaging the Wifi Wolfpack's UU slot in the last iteration of this tournament. Formerly one of the most fearsome ladder heroes to go up against, this player now finds himself as a relatively safe pick in most team tournaments, as showcased by the two victorious teams he was a part of in 2018. Individually, robjr is no slouch either, and his success across multiple tours of the UU tournament circuit is proof of that. In fact, he's even a contender to take home the prestigious UU circuit ribbon right now. As a player, he's shown success with a variety of different builds, from more standard approaches with proven cores like Hippowdon + Empoleon, to slightly more creative ideas such as the combination of Magneton, Eject Button, and Calm Mind Reuniclus. Although he's seemingly alone on the Indie Scooters as far as holding the team's UU slot goes, it wouldn't be shocking to see his long-time collaborator, the user formerly known as Cynde, come back for another round of assisting robjr in his endeavors, and even if that's not the case, this player is still fully capable of functioning by himself. All in all, robjr is probably one of the most consistent players the UU pool has to offer, making him a strong contender to finish this tournament with one of the best records.
5. Christo: 5.286 - Tyrants
Team: Overall 12-8, SPL 8-3
Individual: N/A
In spite of having taken a short hiatus from Pokémon in order to assert his dominance in a more popular (and arguably more rewarding) online game, Christo still managed to airdrop from his Battle Bus right in the middle of the UU standings. Even though he ended up going undrafted in Smogon Snake Draft II, which can be attributed mostly to the risk of inactivity and low commitment rather than a lack of skill, this player has solidified himself as a UU team tournament staple, and none of the previously mentioned shortcomings should be of any concern under Hogg's management. As a player, Christo was once criticized for his inability to branch out, which led to a couple of very repetitive team choices. However, this couldn't be further from the truth at the moment, and Christo's last SPL run perfectly showcased his newfound ability to pilot all sorts of different teams, from Pyukumuku stall to extremely offensive Mega Sharpedo teams. Backing him up is what is probably the most well-rounded supporting cast out of any UU starter, featuring his own manager Hogg, Accelgor, who also happens to be a UU veteran in his own right, and the entirety of the "Heatah Fajita" crew, whose subscribers should make sure that Christo is the least likely UU player to run out of teams during this tournament. With all of this in mind, if the Dragonspiral Tyrants are at least half as good at building Pokémon teams as Christo is at building structures in Fortnite, then it wouldn't be shocking at all if their player ends up being the last one standing in the UU Battle Royale.
6. Sage: 5.571 - BIGs
Team: Overall 3-1, SSD2 3-1
Individual: UU Ladder Tournament winner, UU Circuit playoffs Top-16
In the days leading up to Smogon Snake Draft 2, many people were wondering just who Sage was. A relative newcomer to the tournament scene at large, though not to the UnderUsed community, she was picked to take on a starting spot over several more experienced players. Once there, she quickly proved her worth, ending with a 3-1 record that included wins over tour favorites robjr and McMeghan before the Taipans took their early exit from the tournament. Everything seemed to be going great for Sage, and you could feel her energy a country away. However, this excellent performance was tempered a bit by a disappointing run in UU Majors and UU Championships, leaving Sage with a mixed performance in 2018. By no means should you count her out, though, as her unique take on teambuilding and her utilization of underrated Pokémon and sets make her difficult to predict or counterteam, and she has more than proven that she can compete alongside the best of the best.
7. HT: 6.286 - Cryonicles
Team: Overall 9-12, SPL 5-5, SSD2 4-4
Individual: UU Open VII Top-16, UU Circuit Playoffs Top-16
For a long time, HT's career was characterized by wild swings. He would put in dazzlingly good performances in UU circuit tournaments, consistently beating some of the best names in UU at the time, only to stumble or lose interest when it came time to play in more official settings. Thankfully, 2018 seemed to have tempered things a bit, and he put in a couple of solid if not extraordinary performances in both SPL IX and SSD II, finishing both tournaments with even records in UU. While this may sound like he is being damned with faint praise, a year of consistent records is nothing to be ashamed of, especially for a player with such a rocky history. HT's strength has always been his mastery of the long game, and he has proven very good at incrementally making the plays he needs to make to move forward in any given match. His weakness is that, like Lycans, he has a definite comfort zone when it comes to teambuilding and rarely strays too far outside this zone. If HT can bring that same level of talent and long-term thinking to a wider variety of teams, he could easily become one of the top players this SPL.
8. bugzinator: 7.714 - Wolfpack
Team: Overall 16-14
Individual: N/A
If there is anything worth highlighting about this player, it's definitely his behavior in team tournament settings. A certified TonyFlygon™ buy, bugzinator's quirks include leaving his team chat for no apparent reason at least twice a week and faking replays of his games where he purposely throws in spectacular fashion and then following it up with remarks such as "lost, sorry lads" or "we would've won this tournament if [insert teammate's name here] didn't bail". This means that even if he fails to succeed in his games, his shenanigans are still guaranteed to keep the rest of the Wifi Wolfpack entertained for a whole season, making him a very cost-efficient purchase overall. However, don't let the way bugzinator carries himself in his interactions with others discredit him as a player. Even though he exclusively shows up on Smogon to play in team tournaments nowadays, which is the primary reason why he finds himself so low in the rankings, he's very consistent at putting up results, and in his last big showing during Smogon Snake Draft I, bugzinator ended up tying with Lycans for the best UU record, and his run even featured a very convincing win against the #1 ranked player in this SPL's pool. As somebody who tends to resort to bulkier teams, bugzinator's approach to the game is the polar opposite of his personality, as he usually plays by the book without any big surprises. With TonyFlygon and TDK providing him with very much needed teambuilding support, it would be foolish to underestimate bugzinator's ability to thrive in this tournament's UU pool.
9. edi0n: 7.714 - Classiest
Team: N/A
Individual: UU Open VII winner, UU Circuit playoffs Top-8
Having arrived into the UU scene seemingly out of nowhere, many people have questioned this user's legitimacy. For the sake of this write-up, we'll set the gossip aside and focus on what really matters most. edi0n is a player who's had an extremely quick rise to stardom, which is something that tends to cause mixed reactions in Smogon tournament mainstays. During the second half of 2018, this player was a dominant force in the UU circuit, having conquered the last iteration of the UU Open, as well as obtaining pretty satisfactory results in UU Majors and the UU Circuit Playoffs, where his run was cut short by a misclick in the teambuilder (unfortunately for edi0n, Poison Memory doesn't quite allow Hydreigon to remember how to hit Fairy-types for super effective damage). The Classiest decided to give this newcomer a chance to shine in SPL, and despite finding himself ranked near the bottom of the pool, he's still a capable player with a bunch of tricks up his sleeve. The two main pieces of criticism worth considering here are the lack of experience in a big team tournament setting and the fact that, for a vast majority of his UU tournament runs, edi0n has fallen back onto a bunch of very predictable team choices, often resorting to bulky offensive builds featuring Hippowdon and Klefki, which is something that could be exploited by anyone in the pool with more attention to detail. Still, certified "tryhard" and UU enthusiast Finchinator as well as Blissey connoisseur Shiba happen to be backing this player up, which could result in a little more variety at the end of the day.
10. HarrisIsAwesome: 8.000 - Tigers
Team: N/A
Individual: Smogon Grand Slam VII playoffs, 2nd UU Open VII, UU Circuit playoffs Top-16
Unfortunately for the next newcomer, it seems like his placement on the list isn't as awesome as his username would indicate. However, not all hope is lost, since concepts such as the "#1 curse" would not exist if the rankings were absolute, and the only way this UU pool's underdog can go is up. Similarly to edi0n, HarrisIsAwesome (whose name will be shortened to just Harris from now on for the sake of the readers) had one of the most fruitful years among UU tournament players, making it to finals of UU Open VII, while also having deep runs in UU Majors and the UU Circuit Playoffs. Harris finds himself as the last ranked player mostly due to inexperience and an apparent difficulty in branching out when it comes to team choices. Aside from that, he also seems to be entirely alone as far as support from his team goes, with Sacri's days as a UU player being long gone. In spite of these setbacks, Harris is a very enthusiastic player with a consistently positive attitude, and even if he seems unlikely to be a lock among the UU pool's top dogs, he definitely has what it takes to threaten to take games out of the best players, as well as a lot of room for growth throughout this SPL season.
---
1. Ajna: 1.286 - Cryonicles
Team: Overall 18-9, SPL 2-4, SSD2 8-2
Individual: RU Open VI finalist
After a phenomenal Snake performance, finishing 8-2 and winning the 6th game for his team in finals and securing the trophy in the process, Ajna is back for SPL. With the all-time best Snake record under his belt, he is undoubtedly looking to make up for his abysmal SPL record, only finishing 2-4 last season. Even with that SPL slump, he is still considered one of, if not the best RU player of this generation, mostly due to his ability to pull triggers in tough scenarios, and the confidence he is able to display even in high-pressure scenarios. He has also been able to show a lot of variety with his builds, ranging from slower balances to hyper offense, which keeps his opponents on their toes while preparing for him, as he is able to win with just about anything. With further RU support from current RU tier leader and GSC substitute Arifeen and his Snake manager obii, he has all the tools he needs in order to have another phenomenal tour. As long as he is able to stay motivated, Ajna is the most threatening RU player in this tournament.
2. Nat: 1.571 - Classiest
Team: Overall 10-8, SPL 5-0, SSD2 3-1
Individual: RU Winter Seasonal & Fall Seasonal winner, RU Circuit playoffs Top-4
Along with Ajna, Nat is also considered one of the top RU players of this generation. While she came off with a bad start in Snake 1, a lot of that can be attributed to her nerves and overall inexperience with the tournament scene. After a 8-1 combined record in 2018 RU official tournament games, as well as two dominant RU Seasonal wins, there is no doubt she is among the best. While she still may be more tilt prone than the average player in this pool, her confidence and determination to bring in wins are unmatched by almost anyone, showing she has the spirit of a true top RU player. While she may not have as much RU support as other players in this pool, she usually prefers to work alone anyway, though she has a capable teammate in Finchinator to bounce ideas off of if she is trying to recreate her Golisopod popularization through another means. Overall, Nat's quite adaptable in the types of playstyles she uses, which will make her a force to prepare for. As long as she keeps her head above water and is able to continue riding her success from 2018, there is no doubt she will be putting up a strong record this SPL for the Classiest.
3. Pohjis: 3.286 - Tigers
Team: Overall 12-12, SPL 5-5
Individual: Smogon Grand Slam VI & VII playoffs; Top-4 Grand Slam VI & VII, RU Circuit playoffs winner
After conquering the circuit tournament scene qualifying for all of RU, NU, Ubers, and LC playoffs along with a Grand Slam semifinal finish, Pohjis finds himself in yet another new tier for the new year. After spending 2017 playing Ubers and 2018 in NU, he now finds himself in RU after winning the circuit playoffs. Even though he may not have as much experience in RU as some of the other names on this list, he has a knack of grasping new tiers quickly, and even though RU has gone through a fairly major tier shift between his playoffs win and SPL week 1, he will be able to pick up the "new" RU quickly. However, one of the negatives standing between him and the other two players on this list is his inability to teambuild in the tier and the Tigers' overall lack of other RU support, with the only other person to play it being manager Sam, who has had his own bouts of inactivity over the past month. Relying majorly on players Kushalos and Alpha Rabbit for his teams in his RU playoff run, with Kushalos being on another team and Rabbit being busy and not even signing up for SPL in the first place, many question whether or not he will be able to dredge up solid enough builds in time. If he does overcome this hurdle, he will excel in this tournament as he has done in many other new tiers over the past couple of years, given how strong of a player he has established himself as. Until we are sure of what is to come from him, however, we will have to wait and see while he holds the third overall ranking, just short of the top tier duo above him.
4. KW: 4.143 - BIGs
Team: Overall 7-2, SSD2 7-2
Individual: RU Winter Seasonal semi-finals, RU Circuit playoffs Top-8
After being written off at the start of Snake Draft, KW came back with a vengeance and put up a great record of 7-2, the second best after Ajna. Along with those above him, he is one of the few players in this pool able to consistently pull the "aggressive" double every turn necessary. While this can be a downside if his opponent is able to pick up on it, as we saw in his game versus lighthouses during Snake, it can also catch his opponents off guard and let him take a lead that they are not able to claw back from. He is also able to pull more off-meta and straight up unorthodox picks out of the teambuilder, which in unison with the way he plays the game lets him have a good shot to beat just about anyone in this field, especially Ajna! However, now that he has a tournament under his belt and has shown what he can do, he is no longer going to be considered the underdog in this field and has to live up to some fairly lofty expectations. His style of play may have done well for him during Snake, but now that his opponents have seen what he can do, they can better take advantage of it both in the builder and in the game itself, so a repeat of his great record may be a lot harder.
Team: N/A
Individual: RU Winter Seasonal semi-finals, 2nd RU Circuit playoffs
EviGaro currently stands as the only person starting in this tournament without any prior team tournament experience, a feat she accomplished via a standout showing during the RU circuit playoffs with a run to finals, where she lost to Pohjis. While she has plenty of things going against her, such as her aforementioned inexperience in settings of this nature and her complete and utter lack of on-roster support, the Sharks have a foundation with more experience than any other team to lend her assistance in ways that only the magnanimous one and his crew can provide. On top of this, they also have a plethora of in-chat helpers, supposedly there to lend a hand with building of teams in tiers they do not quite cover with their roster. Going back to EviGaro herself, while she is not quite as aggressive as KW, she has a calculated approach that has led her to great deals of success, including various impressive smaller tournament runs and her recent RU Circuit run. Her approach with teams is a blend of unique and practical that is likely to transition to at least decent degrees of success in this field if she is able to execute. However, it all will ultimately boil down to her ability to pilot these structures on the big stage, and that can make or break the Sharks' RU slot!
6. aim: 4.857 - Tyrants
Team: Overall 37-27
Individual: Smogon Grand Slam III, VI & VII playoffs, RU Open VI winner
YouTube sensation PokéaimMD finds himself in a lower tier for the first time since SPL7. Known for his ability to adapt and play just about any tier in existence, he is in a similar spot as Pohjis, as it is very rare for him to be playing the same tier over the course of multiple team tournaments. Originally known for being very consistent when it came to SPL, putting up a 20-9 record through SPLs 5 through 7, he has faced a bit of a slump in the most recent two SPLs, as after two fairly high pricetags, he was only able to put up a 2-6 and 2-5 record in SPLs 8 and 9, respectively. With this said, he has been a lot more active with regards to keeping up with Smogon and the tournaments scene as of late, going 3-1 in Snake Draft 2 in OU. He is also on a team with lots of frens :], which should further aid him in staying motivated throughout this tournament. Even though the Tyrants do not really have a dedicated RU builder or backup player, with his army of loyal subscribers, we are sure he will find a way to bring a solid team week after week. Known as a very strong player, his ability to plan out late games and execute all of his win conditions may make this 6th ranking quite unfair, but the overall question mark he faces in RU and in SPL overall contributes to his lower ranking.
7. Aeroblacktyl: 6.571 - Scooters
Team: Overall 13-14, SSD2 2-1
Individual: N/A
The most experienced player on this list by a long shot, Aeroblacktyl aka MoP has returned yet again for his second tournament, now starting in RU. Once again under supervision of manager FlamingVictini, he was able to put up a 2-1 record in Snake against many doubts of his overall "rust". While he may not have returned to the level he is known for, he did show that he is still able to bring in the wins, and over a full season of 9 games he may be able to show why he is considered one of the greatest players of all time in the eyes of some. If FlamingVictini is able to pull himself away from Pokémon Go and activity posting long enough to introduce both himself and MoP to the new RU metagame, MoP will have one of the highest ceilings in this field. However, if they both are not as active and motivated during the start of the tournament, there may be a gap that becomes hard to bridge, which can lead to a not-so-great showing from this team.
8. Welli0u: 6.714 - Wolfpack
Team: Overall 14-13, SSD2 1-1
Individual: Smogon Grand Slam VI playoffs, RU Open VI finalist
The fire Well himself is back in the land of RarelyUsed, where he put up a quiet 1-1 during SSD2. While he is mostly known for being an OU player, as shown from his team tour stints throughout 2016 and 2017 and his impressive Smogon Tour 26 run, Welli0u has been enjoying RU more than OU for a number of months now, leading to his desire to swap from OU to RU this SPL. Given his recent showings, many believe that Welli0u will continue his success in this new metagame, but there are some reasons to be concerned nevertheless. Welli0u lacks experience relative to other RU players, and he previously had a tendency for suboptimal late-game approaches. Thankfully for the soft-spoken Frenchman, col49 is the assistant manager of the Wolfpack and is there, well usually anyway, to provide his teambuilding expertise. Inactivity jokes aside, col49 did a phenomenal job leading his old RUPL team to a championship, and they also worked together previously. Given this synergy and support, Welli0u is more than capable of performing, but he is still ranked low due to relative inexperience in the metagame and simply bigger names in the tier itself taking the lead. With this said, do not expect him to be a dark horse in this field!
9. RedEmption: 8.143 - Ruiners
Team: Overall 4-4, SSD2 4-4
Individual: N/A
The French counterpart to Pokéaim, RedEmption, finds himself in brand new territory after only playing SM over the course of Snake Draft 2 and WCoP 2018. Aside from the 10th ranked player, he is probably the biggest question mark of this tournament in RU as there is very little to be seen from him when it comes to RU. In fact, the only evidence that he has in fact played RU on Smogon is a recent run in RUWC, where he is currently 5-0. However, the competition he faced in RUWC and the players and level of preparation he has in front of him in this tournament is very different. While he does have support of manager ChillShadow and recent Slam winner Pearl, there is still the question of overall teambuilding ability between the team of them. They are all very motivated and will be able to prepare for the new RU meta fairly easily, but will their analysis of the tier be on point? The other big question when it comes to RedEmption is his playing skills, as there were a lot of questionable endgames and plays he made over the course of Snake Draft 2. Overall, this core may have the ability to do well, but a lot of the cards seem stacked against them at the moment considering how stacked the remainder of the RU pool above him is.
10. Cynara: 8.857 - Raiders
Team: Overall 2-2
Individual: N/A
Not many individuals are too sure why Cynara is playing RU this SPL, but here we have it. The Raiders have former SSD2 Ubers player slotted in RU, hoping for her to have a positive debut in the metagame. While she is known for having a phenomenal grasp on the metagame in Ubers, her gameplay abilities have been put in question prior to this. She did put up a 2-2 record in SSD2, but even then there were a number of questionable plays made. Now, she is expected to transition to a metagame where her grasp was nonexistent as recently as a couple of weeks ago and win against top-end players. Needless to say, this sounds like a long shot! The Raiders also lack support, with no RU mains or even people familiar with RU on their roster, but perhaps Cynara will get some help from the outside, as she is quite friendly overall. While expectations are low and circumstances look bleak, we have seen stranger and more unlikely things before, so perhaps Cynara can excel in RU, but don't go out and place any bets on it quite yet.
---
Team: Overall 22-14, SPL 7-2
Individual: Smogon Grand Slam playoffs VII, 2nd Grand Slam VII, NU Open VII semi-finals, 2nd NU League I, NU Circuit playoffs Top-4
Coming in first in the SPL X NU Power Rankings is a very familiar face to SPL, for the first time at the top of the rankings. After an amazing debut in SPL6 going 7-2, a better than average SPL 7, and another great tournament in SPL 9 with yet another 7-2, Teddeh is back to take lives in NU. In an all-around great year for him, Teddeh made the NU Open Semifinals, Grand Slam Finals, and NU Circuit Playoff Semifinals. He's had one of the best years of NU in a while, which many expect will carry over into SPL. Known for being one of the best pilots of his classic brand of NU balance, he has gotten more and more used to branching out as of late, being able to surprise and counterstyle even the best players. While last SPL there were quite a few questions about him being up to date going into the tournament, all qualms this year have been quashed, as he is one of the most experienced players in both the current metagame and tournaments in general. Being one of the few NU players to have played every SPL with NU since SPL 6, this may be seen as a passing of the guard from long-time NU players like soulgazer, FLCL, and Cased, who have all gone onto different tiers, to Teddeh to continue the NU legacy.
2. LAX: 2.714 - Ruiners
Team: Overall 17-11, SPL 5-3, SSD2 4-0
Individual: Smogon Grand Slam VI playoffs, NU League I semi-finals, NU Circuit playoffs Top-4
After a strong 2018, lax is back with a high placement on this year's Power Rankings. He started off 2018 with a solid SPL, ending 5-3, and followed it up with a strong finish in the Smogon Classic Playoffs and a good showing in BW during WCoP. He further solidified his NU showing by going 4-0 in Snake, giving him the top record during phase 1 of that tournament. Armed with that and a semifinal run in the NU Circuit Playoffs, lax is back with hopes to take SPL by storm, further cementing himself as one of the NU mainstays during generation 7. Bringing some of the more boundary-pushing builds while still retaining the overall validity of the team has become one of his signatures throughout tours like NUPL and Snake, where he got to show why he was not just your average clicker. lax has some support from Slam Winner Pearl and manager snaga, but for the most part it will be him in the driver's seat for the majority of the tournament. This may be his downfall however, as he himself has admitted that he has not been as active in NU as of late, and may need a bit of time to pick it back up. Overall, lax has definitely earned his spot as #2 on these rankings, as he is one of the scariest players to face in the current pool, and has a good chance to end with the best record in this tournament.
3. Kushalos: 3.000 - BIGs
Team: Overall 21-17, SPL 5-4, SSD2 7-4
Individual: Smogon Grand Slam playoffs IV, NU League II & III winner, NU Circuit playoffs Top-16
The chef is back for his 4th NU start in official tournaments, continuing an upward trend each tournament and racking up more and more experience as he goes. Known to not really have a main tier over the course of generation 6, Kushalos has become a NU mainstay over the last couple of years. Finishing at the top of the year-long NU Circuit, which included two back-to-back NU seasonal wins and an impressive comeback from the Loser's Bracket in the latter, there is just about nobody who has played as many NU tour games over the last year. Along with his track record of average to above average in all the NU team tournaments he has played in, there are many high expectations riding on him going into this tournament. He is also teaming with one of the oldest and (previously) most deadly nu dynamic duo in soulgazer and FLCL, so he has plenty to lean back onto, though it is doubtful he even needs it. Kushalos also has the help and support from a more recent face in NU tournaments in Cdumas, who was the winner of the first NU seasonal this year, also the only one Kushalos did not win. As long as he is not leaving his Diancie in on any Steel-types this tournament, Kushalos isn't likely to break the streak and should turn in an above average or better record in this tournament, hopefully with the fun techs and teams that have become his brand over his Pokémon career.
4. Eternally: 3.000 - Wolfpack
Team: Overall 14-10, SPL 1-5, SSD2 8-2
Individual: NU League II semi-finals, NU Classic winner, NU Circuit playoffs Top-16
Everyone's favorite NU tier leader and duck lover looks to pick it up in NU once again after a strong showing in SSD 2. His showing last SPL left a lot to be desired, but Eternally has been one of the most consistent NU players since then, putting up near-top records in multiple tournaments since. The ex-Leviathans NU standout is ranked fourth in a field that is perhaps stronger than ever. While Eternally is more than capable of performing himself, he also has the support of long-time friend rozes and versatile Italian Santu. The former is coming off a weaker Snake himself, but is known as one of the stronger builders and metagame minds of the tier since the middle of generation 6. The latter is more known for his results, such as winning NU Seeded and having a successful WCOP in ORAS OU. This support will likely make deciding upon teams easier; however, Eternally himself is still very much the real deal as a player. Ever since the pride of Australia himself discovered the true power of a well-played Comfey, he has hardly suffered a loss. Eternally has a relatively standardized but flexible and calculated approach that assures he has a decent shot at taking a game from the start. He is not necessarily as flashy as Realistic Waters or as ballsy as Kushalos, but Eternally has worked to find an ideal middle ground between the two that has translated to great levels of success. Expect a strong showing from the highly ranked Wolfpack NU starter, who should live up to his respectable price tag.
5. elodin: 4.857 - Cryonicles
Team: Overall 25-22, SPL 2-1, SSD2 3-2
Individual: Smogon Grand Slam playoffs VII; Top-4 Grand Slam VII
A player that would have been fairly out of place on this list a couple of years ago, up next on the rankings is none other than elodin. He used to be known more for his skills in BW and other OU generations, but elodin will now be playing his third tournament in NU, all starting in the first Snake Draft where he filled in after Phase 1 for the Gliders and had a respectable 5-2 record by the end. This will be his first tournament without the help of another NU player however, as no other player on the Cryonicles roster has had any experience playing NU in tournaments. While this may be a bit of a shift in terms of his preparation, he did pick up the slack in Snake 2 after starting out 0-2, finishing strong once he was subbed back in with a great 3-0 run to help win the tournament. Even with the lack of a dedicated NU player and builder behind him, he still will have support from players like ABR and obii who are versatile with the tiers they play and can help support. elodin remains a strong option in the NU pool and is expected to finish strong as long as he is not tilted by losses or early setbacks. As long as he gets through all his preparation and is actually motivated to play NU, expect a good record.
6. Realistic Waters: 5.714 - Scooters
Team: Overall 11-7, SSD2 5-4
Individual: NU Ladder Tournament winner, NU Circuit playoffs Top-16
A last minute signup for SPL, Realistic Waters has returned, surprising just about everyone with his signup. After a solid Snake Draft finishing 5-4, he finally caved and decided to play in SPL again. After playing on and off ever since the end of SPL 7, RW has shown that he is motivated and is enjoying the game to the point where he signed up for the two tours in a row. Being one of the more consistent players on this list, as well as one of the players with the most experience here, there are very few questions as to the skill that Waters possesses. Handpicked early on by CasedVictory as the next best NU player, he had a great debut tournament in SPL 7, finishing 6-3. This came along with his standard penchant to use sets and Pokémon that were more out-of-the box than his opponent, bringing some nigh unseen Pokémon like Solrock and Rapidash. Not a lot has changed since then, with Waters still pushing the boundaries of the Viability Rankings to spice up his teambuilder. In Snake, however, he did turn down the heat a little bit, and that can be credited mainly to his manager, Teddeh, who knows how to handle his tendencies for the most part. As a player he tends to stay on the quiet side, and without familiar faces to help with his preparation and discussion, he may fall back into his standard way of building by bringing niche mons. In the end, whether or not Waters does well in this tournament will ultimately come down to his motivation; if he truly does want to win and can dedicate the time to it each week, there is just about nobody as dangerous and hard to prep for as him.
7. ict: 7.000 - Tyrants
Team: Overall 10-17, SPL 4-4
Individual: Smogon Grand Slam V & VI playoffs; Won Grand Slam V, NU Open V finalist
Back after a fairly long time away from mons and the community, we have previous Grand Slam winner ict back in NU for his second time in SPL. After a fairly decent SPL last year, ending up 4-4, ict quieted all the people that expected a much lower record. However, unlike last year, ict has not been as active in playing, with his last tour in fact being SPL 9 itself. He needs to catch back up on the metagame fairly quickly, and lacks support in the team itself aside from Spanish enigma Rodriblutar, who is not as known for his NU building or metagame knowledge in general. Therefore, there are a lot of question marks surrounding ict at the moment, and he has quite a few hurdles to overcome to do the best he can in this tournament. With a pool this stacked with 8 of the 9 other players having team tour experience as well, this will be no walk in the park for him. The Tyrants do have another choice in the back of their roster with Rodriblutar. After a Midseason trade to the Wolfpack last year, he had a strong finish there, which led to the trophy as well as an impressive win in the finals. However, as mentioned before, he does tend to struggle a bit with teambuilding, especially when it comes to branching out. Known as mainly a stall specialist, he's been known to extend games by hundreds of turns just because he was "having fun" stalling his opponent. As shown in Snake, where he ran a team where all his Pokémon were slower than Sceptile and ended up losing once it clicked Work Up, he is quite easy to counterstyle and that is something he needs to stay on top of if he does get his chance to start here.
8. Osh: 7.000 - Tigers
Team: N/A
Individual: Smogon Grand Slam VII playoffs, NU Open VII winner, 2nd NU Circuit playoffs
Now coming in shared seventh, we have the only player on this list with a complete lack of NU experience in team tours, as well as team tournaments in general. Osh, also known as Oshawott Fan, is a new face to many in the tours community who had quite a meteoric rise to the spotlight with an NU Open win and a placement at the top of the Slam Playoffs seeding. Following him through his NU Open win and NU Playoff run was one constant in the form of a shoutout to SANJAY, a more eccentric NU builder and friend of Osh who is known to use a few more mons that would be welcome in PU and ZU rather than NU. Luckily for Osh, his teambuilder has managed to also nab a spot on the Tigers roster, a condition I'm sure he specified pre-season, which patches up his main weakness that comes from his lack of making his own builds. However, even with this patched up, there are quite a few hurdles that he must still overcome. Throughout his run in Open and Playoffs, he relied on some of SANJAY's whackier builds and easy fallbacks like stall and standard S-rank balance, which makes him fairly one-dimensional when it comes to his range. As mentioned previously, he is the only player on this list without any team tournament experience, and if he can't stand up to the pressure and the increased amount of preparation his opponents will be utilizing, then he may just be the NU flavor of the year for 2018.
9. SPACE FORCE meeps: 7.857 - Raiders
Team: Overall 17-20, SPL 5-4
Individual: N/A
After taking a break over the last year, SPACE FORCE meeps aka ULTRA meeps aka lo shohei ohtani toyotas aka cb jose altuve has returned for another potential season starting in NU. Known for bringing some of the more creative builds to tournaments like SPL and Snake, if we do see another start for meeps, it will surely be entertaining for the spectators in the very least. He has an uncanny knack for picking out interesting Pokémon and sets that take advantage of common metagame trends; if he is able to pick up on this again, it will potentially lead to him coming back to form from last Snake and SPL, where he went a combined 12-8. However, there remain quite a few question marks around meeps this season, and they could lead to a potential situation like we saw in SPL 6, where an unmotivated meeps went 1-6. Compared to the other users starting, meeps has played the least amount of NU over the past 6 months, and if he does not pick up the pace by Week 1, he could quickly become overwhelmed. The Raiders as a whole don't have the most solid NU support or backup if meeps has no desire to play or starts off badly. In fact, the only other player on the Raiders roster with any other NU experience at all is resident LC mainstay Kingler12345. The "loaf" as he is affectionately dubbed has been picking up NU over the past couple months, and if we do see a start from him eventually, he may have the ability to pick up a couple of wins if he manages to get some support with his building. Overall, the Raiders are one of the more touch-and-go NU cores in the tournament, as it will all come down to how well the players are motivated and can support each other.
10. Garay oak: 8.143 - Classiest
Team: Overall 8-6
Individual: N/A
Rounding out our Power Rankings is a now familiar face to the tournaments scene, Garay Oak. More recently known for his success and focus on the Ubers tier, where he sported an impressive 6-4 record in his first tournament starting from Week 1. He is now coming back to NU after a bit of a hiatus—his last NU team tournament game being back during Snake Draft 1, where he was a substitute. Since then he has played NU sporadically, choosing to focus more on tiers like Ubers and OU instead. Therefore, his lack of experience in recent NU tournaments and NU in general lands him on the bottom of these rankings. However, not all is bad for Garay, as he has the playing ability to do very well versus some of the higher ranked individuals in the tournament. He also has some of the best NU support in the tournament, with the help of both Finchinator and Hootie. While Finchinator may be starting in SM, he is still able to lend his help in preparation and building, and he was credited with some of Eternally's great 7-2 run this past snake. Hootie, while fairly inactive as of late, is still one of the NU Tier Leaders, and one of the more solid players and contributors to the tier. As long as this core is able to communicate and Garay plays to the best of his abilities, this 10th ranking will end up being quite inaccurate.
---

1. blunder: 1.143 - Tyrants
Team: Overall 28-27, WCOP 2018 3-2, SPL ORAS 10-7
Individual: Smogon Tour 21, 22, 23, 24 & 25 playoffs; Won Smogon Tour 25 & Top-4 Smogon Tour 24, 2nd OST XI
The winner of Smogon Tour 25 places first thanks to the impeccable playing he's consistently showcased in this tier for several years now. It's fearlessly, relentlessly aggressive, yet always well measured in terms of the overall battle and what must be done to win in any given matchup, taking into account more than the two Pokémon currently on the field—a trap even better players sometimes fall into. In addition, he always has access to the teams most up-to-date with the metagame, which he has a deep understanding of; this lends him a particular knack for choosing the most effective squads. This can be seen in his performances in the most recent World Cup of Pokémon, where he clutched several huge wins for Canada with tremendously precise playing in spite of how well known the teams he brought were. blunder is exceedingly difficult to defeat on either side of the building-playing spectrum, and he is deserving of the #1 ranking.
2. TDK: 2.000 - Wolfpack
Team: Overall 38-27, WCOP 2018 3-0, SPL ORAS 14-10
Individual: Smogon Tour 20 playoffs
While blunder has access to the newest and best ORAS teams, TDK is one of the few guys who consistently make such teams. He uses his extensive familiarity with the metagame's innermost workings to help dictate how it will move forward, whether it's utilizing an existing style or innovating further within the tier's numerous possibilities. His teams are very popular for how solid they are without being difficult to use; to use the most recent example, the three teams he used in World Cup (in which he went 3-0) were all among the most spammed in the subsequent season of Smogon Tour. He's no slouch in the playing department, either; he's been putting up results at the highest echelons of ORAS for years now, including a key win against #1 ranked blunder in the semifinals of last year's SPL, showing that he's no stranger to being clutch in high-pressure situations. TDK is likely to have a top record in ORAS this season and thus earns the #2 ranking.
3. Hiye : 2.857 - Ruiners
Team: Overall 17-7, SPL ORAS 5-3
Individual: Smogon Tour 24 playoffs; Won Smogon Tour 24; OLT II, & III playoffs; Top-4 OLT III
Hiye has shown his ORAS prowess with his Smogon Tour 24 win and his excellent performance last SPL. He is a no-nonsense player who uses powerful teams that can muscle through anything yet still have backbone; he is blunder-esque in choosing the best teams around to utilize intelligently en route to victory, whether they are on the more aggressive side or prefer to sit back and wear down the opponent while waiting for the best opportunity. He's a reliable choice for a win against any player under any circumstance, and he defeated last year's ORAS top dog Updated Kanto in the semifinals with some incredibly clutch moves. There are no frills with Hiye, just results, and that is why he is ranked #3.
4. xray: 3.714 - BIGs
Team: Overall 25-26, WCOP 2018 1-2, SPL ORAS 15-11
Individual: Smogon Tour 18, 21 & 26 playoffs, OLT I & II playoffs
xray is probably the player with the most enthusiasm for ORAS on the entire site. This enthusiasm leads him to explore every nook and cranny of the tier's possibilities—see his effective use of Swords Dance + Will-O-Wisp Talonflame in the quarterfinals of Smogon Tour 26—and he's been churning out creative yet effective teams in the sixth generation for over four years now. He knows every in and out of every style and can wield them all effectively, so counterteaming him is no easy task. He's no stranger to the big stage—the most recent Smogon Tour is one example, but xray also saw tiebreak action a few years ago in the semifinals and finals of World Cup and was not afraid to bring his usual aggressive teams and make his usual ballsy plays. The ORAS field is tough, but this feisty German is always a serious contender against any opponent in it and has more than earned the #4 ranking.
5. Trosko: 4.857 - Raiders
Team: Overall 18-19, SPL ORAS 3-4
Individual: N/A
This Spaniard is coming off an SPL win with the Wolfpack; this time around, he's in ORAS with the Raiders. Trosko is known for building consistent teams and piloting them at a relatively high level but not quite finding himself as a top player. While he is not the most flashy and certainly not the biggest ORAS-specific name, Trosko is more than capable of taking a game off of anyone with his vast amount of experience and respectable support. As a capable player and builder, the Raiders have themselves a middle-of-the-pack ORAS option with a potentially high ceiling if all works out.
6. reiku: 5.429 - Tigers
Team: Overall 31-24, SPL ORAS 8-4
Individual: N/A
In 2015 and 2016, reiku was one of the most feared ORAS players; in the two World Cups and one SPL he played in that time, he was nothing short of tremendous. Unafraid to be creative yet always making solid teams with the playing to match, he was at one point considered by some to be the best ORAS player around. In 2017, he mostly played SM in both SPL and World Cup, yet when he did play ORAS, he tended to win (2-0 in SPL, including a game against blunder, and 2-1 in World Cup, including the deciding quarterfinals tiebreak win). However, afterwards, he's mostly been out of the ORAS picture, barring the dubious nihilillie fiasco of last SPL. This leads to a rank much lower than what he's shown he's capable of; only time will tell if reiku can perform like he did in the past.
7. baddummy: 6.571 - Classiest
Team: Overall 2-1, WCOP 2018 2-1
Individual: N/A
While not exactly new to ORAS as a tier—he was one of the most fervent proponents of banning Mega Sableye—baddummy is comparatively new to its high level tournament scene. Apart from some solid Smogon Tour showings, he showed his stuff in the most recent World Cup, with a win over top ORASer Axel and an incredible display where he managed to outmaneuver an incredibly dangerous Mega Charizard Y over and over again throughout the game. He picks solid teams, so it's unlikely he will be caught with a bad matchup. The competition is steep, but if he doesn't fold to the pressure baddummy could very well eclipse his rank and have a breakout season.
Team: Overall 7-10, WCOP 2018 0-1, SPL ORAS 3-5
Individual: N/A
Znain was touted as a high-level ORAS prospect for last SPL thanks to his solid teams and monstrously aggressive plays. He showed a high ceiling but was inconsistent and at times brought Pokémon on the more mediocre side such as Mega Sceptile. He almost hasn't been heard from at all after SPL, and thus seems to be a question mark going into this season. He's likely to grab a few dominating wins, but the evidence so far points in the direction of a middle-of-the-road record. He's capable of beating anyone, but has something to prove in the way of consistency. If he can get things together, he can make this ranking look silly, but for now a #8 ranking makes sense.
9. Leru: 7.571 - Cryonicles
Team: Overall 11-4
Individual: N/A
Leru's an oddball. He's shown himself capable of winning in a variety of tiers, from SM OU and Ubers to RBY. He finds himself in ORAS vouched for as the only player on the roster trustworthy in ORAS by ABR, who will doubtlessly take on the bulk of the teambuilding process. In theory, this should work, as shown by Updated Kanto last season. However, this is still conjecture at this point, and Leru's lack of ORAS experience works against him for this ranking. He was chosen for the three-way tiebreak for World Cup playoffs, where he went 1-1, and for his win in Snake finals, so he has experience under pressure. ORAS is not that much of a leap to make from SM, so it would not be surprising to see him perform well, but given the concretia that currently exist, #9 is fitting.
10. Get This Money: 8.429 - Scooters
Team: Overall 11-11, SPL ORAS 4-5
Individual: OLT II & III playoffs
The last spot may be a surprise to those familiar with GTM, also known as AFOC, or Alex from OLT chat. This man of many aliases had built up quite a track record going into his retention for last SPL, and everything was poised for him to do well in his first full season in the tier. Then... he pretty much disappeared. He didn't make any preparation or even show up at all until gametime, where he did not perform well until he was benched and then flat out disappeared entirely until his recent last-minute signup for SPL. Thus, one can understand being wary of him going into this season. If you'd like to read about his positives as a player—and there are, or at least were, many—go check out last year's power rankings. However, it remains to be seen if he will live up to them or if he'll even show up at all, and thus he comes in dead last at #10.
---

1. SoulWind: 1.000 - Raiders
Team: Overall 61-51, WCOP 2018 2-1, SPL BW 33-26
Individual: 10 time Smogon Tour playoff qualifier; 2nd Smogon Tour 15 & 25, Classic III playoffs, BW Cup III winner & BW Cup I finalist
Legendary finalist SoulWind will claim the top spot in BW OU this season, despite only being the third most expensive pick in the field. Many already believe his 17k purchase to be the steal of the auction. While the man may have a reputation for being cursed to never win an individual tournament despite his fourteen playoff appearances, nobody can deny that his BW ability is top-notch. Silly curse talk aside, in 2018 alone, he has managed to pull a 10-5 BW OU record in SPL and WCoP, as well as clutching a tiebreak DPP victory in the SPL finals tiebreaker with the Wolfpack. Combine this with the support of another one of BW's finest, unofficial helper BKC, and you get the top ranked BW player! SoulWind's biggest obstacle will perhaps be the high skill ceiling players riding just underneath him, but there should be no doubting his ability to stomp out the rest of the pool. There is a lot of deserved faith in SoulWind's ability to end up as the top dog in BW this SPL!
2. Ojama: 1.857 - Scooters
Team: Overall 69-50, SPL BW 15-8
Individual: 8 time Smogon Tour playoff qualifier; Won Smogon Tour 15, Smogon Classic I & IV playoffs; Won Classic I & 2nd Classic IV
The "Kingpin" himself makes an appearance in BW this season after a number of SPLs in ADV. With BW being one of the tiers that Ojama is most known for, it should be no surprise that Ojama is ranked second despite this field having numerous strong opponents. While Ojama may not have been a BW mainstay in recent tournaments, having played far more ADV and SM, he is undoubtedly capable of performing with the best. His teambuilding abilities are up there with the stronger competitors in the field, and provided he does not forget a Keldeo check, one should expect favorable outcomes more often than not given how strong a player he is. Ojama is the most accomplished player in the BW field, if not the entire tournament, and despite having a whopping 35k price tag attached to him this season, he will likely be worth that and dominate in BW this SPL if he plays up to his potential.
3. dice: 2.857 - Tigers
Team: Overall 32-28, WCOP 2018 2-1, SPL BW 15-8
Individual: Smogon Classic III playoffs; 2nd Classic III, Smogon Tour 17 playoffs, semi-finals BW Cup III
If the Tigers BW player can stay classy by playing all of his games, then the expectations are absurdly high for the number three-ranked BW player. dice is arguably one of Smogon's most fundamentally sound and creative teambuilders, getting the most out of every single aspect of the teams he uses that aren't overly ambitious attempts at reviving sun balance post-Dugtrio ban. While dice flirted with mediocrity for a number of years, it seems like he finally got it all together over the last year or two and he has the results to show it. Most notably, dice was a standout performer last SPL in BW, doing everything from winning his games to helping the metagame evolve with sets such as Toxic Protect Keldeo. If he stays active and motivated, then many believe he will replicate these results. However, given his track record and ~anonymous~ rumors, dice's overall mindset is largely in question by the general public and what will happen here is simply something we will have to wait out until we have an indication of where he is at!
Team: Overall 19-22, WCOP 2018 2-1, SPL BW 3-6
Individual: Smogon Tour 22, 23 & 24 playoffs; Won Smogon Tour 23, 2nd Smogon Tour 22, BW Cup IV winner & BW Cup III finalist
Posho has had, for his very high standard, a relatively quiet year. Disappointing runs in last year's SPL and SSD II have overshadowed the fact that he won BW Cup and managed a 2-1 record in a tough WCoP group, which really puts what we've come to expect from him into perspective. A new environment and a very capable BW player managing him in M Dragon might be exactly what Posho needs to turn his team tournament woes around. As things stand, Posho undoubtedly has the tools and the support to live up to his still fairly high ranking and perhaps even exceed expectations, but the question remains whether his mentality will allow this to be the case or if he will be held back like he has in recent history.
5. FLCL: 4.429 - BIGs
Team: Overall 31-36
Individual: Smogon Tour 17, 22, 24, 25 & 26 playoffs; 2nd Smogon Tour 24 & Top-4 Smogon Tour 25, 2nd Smogon Championship I
Longstanding canuck and weeb FLCL will look to make a BIG splash in BW OU this year, despite not having a vast background of experience in the tier. Regardless, FLCL has been razing his way through tournaments for years now, with placings including finals in Smogon Tour 24 and Smogon Championship. Despite never quite claiming a Victory Royale, he has proven to be a capable and diverse player through countless team tournament showings and across many tiers. Although not quite a BW mainstay, he has danced with the tier in his multiple Smogon Tour playoff appearances, at least. 2018 team tournaments have not been particularly kind to FLCL, with a 2-7 combined between WCoP and Snake, leading some to believe FLCL may be past his prime. FLCL will have to make a strong impression here in a respectable field if he wishes to secure his reputation as a BIG name in the tournament community.
6. We Three Kings: 5.286 - Tyrants
Team: Overall 9-10, SPL BW 0-1
Individual: Smogon Tour 25 playoffs, Smogon Classic II & III playoffs; Top-4 Classic III
Voted most likely to get an activity loss despite being online everyday is the Tyrant's BW player, We Three Kings. While the user once known as MoxieInfinite is far from the flashiest player in the field, he impressively has the fundamentals of each old generation down pat. Does this mean he's going to go out and consistently beat players such as SoulWind? Probably not, but that does give him a fighting chance against anyone in this field, and that says a lot given how strong it is at the top. Lots about W3K's playstyle in BW is still unknown by the public, as outside of a lone Smogon Tour playoff showing and SPL tiebreak loss, he has not played the tier much on the big stage over the last couple years. With this said, many are confident that whatever he will use will ultimately be solid, so that's definitely a positive. The limiting factor will ultimately be level of play. While he is far from being a bad or even average player, W3K is also not seen as a top BW player and he may struggle to win against those ranked above him despite knowing the metagame well.
7. ZoroDark: 6.429 - Classiest
Team: Overall 31-26, WCOP 2018 1-3, SPL BW 4-4
Individual: Smogon Tour 19 & 24 playoffs, Smogon Classic I playoffs
Coming off of a pretty pedestrian year of BW showings in SPL and WCoP followed by a streak of inactivity, ZoroDark looks to get back in the swing of things in BW OU. This SPL, he at least has the support of teammate and long-time PO friend Finchinator, but will that be sufficient if his activity does not pick up? Only time will tell, but hopefully it will, for the Classiest's sake. There are plenty of positives, however. ZoroDark has shown a high playing ceiling through his dominant performance in SSD1 and various individual playoff placements in Classic 1 and a Smogon Tour. He is also a consistent teambuilder with a lot of novel ideas, perhaps giving him some fresh takes in an aging metagame. While ZoroDark's track record in BW team tournaments is mainly seen as pretty average, that is still more than enough to gather a few wins in this field if he is sure to continue to mix it up, take the right risks, and be active enough to stay up to date with playing the metagame that continues to evolve. Hopefully he is able to do just that and avoid making sloppy mistakes.
8. obii: 7.000 - Cryonicles
Team: Overall 1-7
Individual: Quarterfinals BW Cup IV
When most people think of SPL-caliber BW players, they think of SoulWind, McMeghan, and dice. The Cryonicles, however, went in a different direction. While he is indeed not a conventional pick, obii made impressive strides in the metagame with a strong BW Cup showing, and he definitely understands the fundamentals of the tier, not to mention obii's notorious activity and effort levels. That in itself can go a long way with the foundation obii has created for himself in conjunction with support from individuals like ABR and long-time BW player elodin. obii doesn't have the results for a higher ranking yet, but underestimating him would be a mistake for sure.
9. Luigi: 8.286 - Ruiners
Team: Overall 6-11
Individual: Smogon Tour 19 & 21 playoffs
This Brazilian "oo" spamming tournament director finally will get his crack at proving himself in a real man's metagame after years of being a fringe pick or manager. On top of this, Luigi finds himself on the team he once called his own, too, in the Alpha Ruiners. Anyway, the real question when it comes to how well Luigi will fare is if he is able to keep up with the higher ranked competitors with teambuilding and gameplay. Given his ranking, I'd say the answer is probably not. Luigi lacks much of a teambuilding footprint himself. With that said, if you're a Ruiners or Luigi supporter, hold out hope, as it certainly would not be shocking for Luigi to prove his rank wrong. He does have the support of Lavos "Tiebreak? Let's use Cloyster!" Spawn and Jimmy Turtwig. On top of this, while there is a lack of dominant results from Luigi, he has been relatively successful in Smogon Tour over the last number of years, even qualifying twice before. Overall, it's a hard sell when the competition includes top dogs like SoulWind and Ojama, but Luigi is at least capable of winning in this pool.
10. Sergi: 8.429 - Wolfpack
Team: N/A
Individual: N/A
"Sorry, don't know you" would sum it up quite well on behalf of most of the community, but thankfully we have BW nerds to fill us in on newcomers to the SPL scene such as Sergi. While Sergi being picked is surprising, he is no stranger to the metagame and has what it takes to win some games. The RoA frequent has played and built in BW OU for a number of years now. He has not necessarily been the most successful individual over this span, but nobody should be taking him lightly, as the Spaniard is more than familiar with the metagame. Sergi is supposedly very motivated to prove himself given his opportunity and has the support of numerous individuals, including past BW Cup finalist TDK, so the table is certainly set for him to pull off some upsets. Does this mean the 10th ranking isn't justified? Nah, he still lacks experience and may be in over his head, but what it does mean is that you cannot count him out and other BWers should take him seriously, as he is capable of pulling off surprising wins in this field!
---

1. roscoe: 1.286 - Raiders
Team: Overall 25-13, SPL DPP 19-8
Individual: N/A
Some things are constants in SPL: the Sharks' old generation core, tennisace managing the Tigers, and roscoe being on the team BKC is affiliated with. This time around, BKC finds himself on the wrong side of Smogon's law, but roscoe is still the subject of his support. Forgetting that for a moment, roscoe himself is a phenomenal DPP player, putting up positive records time after time. Last year, he proved to be near dominant until the finals despite the DPP field being fearsome. This time around, the playerbase has taken a clear step back, but roscoe remains. This means that even bigger things should be expected from the Raiders' DPP player, especially with a noticeable lack of his archnemesis Reymedy in SPL. Expect an assortment of strong teams and consistent good play from roscoe, leading to a top record.
2. Jimmy Turtwig: 1.714 - Ruiners
Team: Overall 9-16
Individual: Smogon Classic III & IV playoffs; semi-finals Classic III, Smogon Tour 22 Top-4, DPP Cup III finalist, DPP Cup IV winner
The innocuously named Jimmy T had a breakout year in 2018; before, he was the underrated guy who was pretty good at every generation and thus was always a good, cheap pick for a team tour. He had made semifinals of a Smogon Tour before, but this past year, not only did he go quite deep in OST, he won an unprecedented two Classic Cups en route to making semifinals of the whole thing. One of those Cups was DPP, and thus this year both his price and ranking both reflect the capabilities he has finally demonstrated in full. A no-nonsense player who understands the metagame very well, he makes and brings incredibly solid teams while making intelligent plays and thus is capable of beating anyone. He'll be one of the toughest players to crack and is very well deserving of this #2 ranking.
3. Void: 2.714 - Classiest
Team: Overall 20-14, WCOP 2018 2-2, SPL DPP 7-5
Individual: DPP Cup III finalist
Void has had a terrific past 2 years in this tier, with a DPP Cup finals appearance and a clutch SPL finals win being the most impressive but also just the tip of the iceberg. He's capable of bringing any sort of team effectively and rarely makes missteps, making him a tough opponent for anyone in the field. There's nothing flashy about his style of play, just effectiveness and results, although sometimes, possibly with the help of DPP wunderkind Osgoode, he brings something unexpected, and that throws off players who are expecting a more standard approach from him. He's had enough of both to have his top 3 ranking be more than warranted.
Team: Overall 45-32, SPL DPP 11-7
Individual: Smogon Tour 8 & 13 playoffs; Won Smogon Tour 13, OST VII quarterfinals
Veteran ToF is back for what's almost surely going to be another solid season. He has the advantage of having been a top player when Latias was originally in the DPP metagame. Known for being a stall lover from all the way back since his Smogon Tour win, his return to playing afterwards has seen him branch out much more, although he is of course capable of busting out the defense to keep any opponents looking to cut corners on their toes. Sometimes it can be argued that it goes too far, but when the chips are down, any semblance of nonsense disappears and ToF becomes really dangerous.
5. Malekith: 4.857 - Cryonicles
Team: Overall 43-41, SPL DPP 3-5
Individual: Smogon Tour 13, 14, 16, 21 & 22 playoffs; 2nd Smogon Tour 13 & Top-4 Smogon Tour 14, Smogon Classic I playoffs
Despite fluctuating levels of activity and team quality, Malekith has been known as a top player in a variety of tiers since he met ToF in the finals of Smogon Tour 13, with DPP being his favorite. He's undoubtedly very skilled, but he's also been known to occasionally bring incredibly bad teams and Pokémon in what can be seen as a "when creativity goes too far" case study, and there doesn't seem to be a way to tell if he'll have an insane episode or bring something normal (which he tends to win a lot more with). One of his managers is DPP legend august, so perhaps he can reign in the crazier ideas and help hone the good stuff. Overall, Malekith's hit-or-miss nature is reflected accurately in his #5 ranking, but he could easily surpass it.
6. DeepBlueC: 5.429 - Wolfpack
Team: Overall 2-3, WCOP 2018 2-1, SPL DPP 0-1
Individual: N/A
DBC is a newer DPP face, known for his relentless, unbridled creativity. He won the last live DPP Smogon Tour, provided great DPP help for the Tigers in SPL 8, and since then has further shown his stuff in smaller tournaments as well as a few impressive World Cup games. This will be his first full season; the competition is tough, but the #6 ranking in the face of it speaks to the impressiveness DBC's displayed in his comparatively much shorter DPP career.
7. soulgazer: 6.571 - BIGs
Team: Overall 42-24, WCOP 2018 5-0
Individual: N/A
SG is a more recent fan of DPP and had a strong 2018 with great showings in DPP Cup and World Cup. His low ranking thus surprises many, but it speaks to the difficulty of the competition. SG also has less to show for his time in the tier than his more long-tenured fellows. However, what he has shown has been quite impressive. He's in tune with the metagame and knows how to pilot the most effective strategies around. He was dependent on Osgoode for teams and is likely to be even moreso now in this new, less familiar Latias metagame, but his playing is so solid that it wouldn't be at all surprising to see SG eclipse this rank.
8. giara: 7.571 - Scooters
Team: Overall 25-24, SPL DPP 1-0
Individual: Smogon Classic II & III playoffs; Won Classic III, semi-finals DPP Cup II
It may seem odd for a Classic winner to be ranked so low, but giara is seen as more of a jack of all trades, master of none. He's absolutely capable of beating anyone but hasn't demonstrated enough consistency in this tier to warrant ranking him above most of the other players on this list. With Ojama and Philip7086 on his side, he'll have all the DPP support anyone could ask for; it'll be up to him to turn this into results and prove this ranking wrong over the course of the season.
9. 6A9 Ace Matador: 7.857 - Tigers
Team: Overall 38-29, SPL DPP 18-12
Individual: Smogon Tour playoffs 9 & 14
Formerly one of the best players around and also a Latias-era veteran, AM had a rather rough return in SPL 8, and last year he ended up on a Raiders team that had no room to start him and thus didn't play at all. It's been nearly two years since we last saw any DPP from the matador, and thus currently we cannot justify ranking him any higher. However, make no mistake; he has as high a ceiling as anyone if he finds his long-lost groove, as evidenced by his years of consistently winning at the highest level. He can definitely make this rank look ridiculous in retrospect, but with what we have at this moment, #9 is fitting.
10. GaryTheGengar: 8.286 - Tyrants
Team: Overall 8-11
Individual: N/A
GTG does not have any official DPP experience whatsoever, and almost nothing in the way of unofficial experience, either. The closest thing would be some recent raging episodes on the ladder, which at least means he's pretty up to date with the most current metagame. As for support, it's likely going to come from teammate Gilbert arenas or from asking another player for a team. Gary tends to be a pretty inconsistent player as a whole, and when this is combined with his lack of experience in the tier, it's difficult to see him as any rank other than last.
---

1. thelinearcurve: 1.000 - Classiest
Teams: Overall 7-6, WCOP 2018 3-1, SPL ADV 4-5
Individual: Callous Cup 1 winner, Callous Cup 2 finalist
linear brought his impressive ADV game to Smogon last SPL, and his record doesn't tell the whole story, as he performed impressively the whole season against a seasoned slew of opponents. He then proceeded to have a fine World Cup, went deep in the second Callous Cup, and continued to be one of the dominant players on his home site of Pokémon Perfect. He's set to be the player to beat in ADV this season; he's able to defeat anyone with any of the numerous styles that he knows in and out and plays so well with. With rock-solid teams and equally tight in-game playing, he has earned his #1 ranking.
2. UD: 1.857 - Wolfpack
Teams: Overall 13-13, WCOP 2018 0-3, SPL ADV 11-9
Individual: 2nd ADV OU Global Championship I, Callous Cup 1 Top-3
UD had a tremendous season last year, combining tight, well-thought-out playing with several pieces of innovation that gave him an edge over his opponents and helped further shape the metagame, so you know he wasn't just surprising people with random gimmicks. He had a solid performance in Callous Cup as well. While his World Cup was rough and he took a break after, he's gotten back into shape on his old stomping ground of the ADV ladder, where he hones his teams against the whole metagame to ensure that they're fit for SPL, and is in top playing shape from the variety of solid competition he runs into daily. He lives and breathes ADV and has earned the #2 rank with his impressive resume in the tier.
3. zf: 3.143 - Tigers
Teams: Overall 16-11, WCOP 2018 2-1
Individual: Smogon Classic III playoffs, ADV Cup III winner
zf is an ADV Cup winner and has been known for his overall solid game in a number of tiers. He brings well-rounded teams and plays carefully, so he's a threat in any matchup. He's also been known to get innovative, with an unorthodox love of Rain Dance users; he is in tune with the metagame enough to recognize the usefulness of such off-beat threats and use them to gain advantages over unsuspecting opponents. However, as shown in the most recent World Cup, he's more than capable of using more standard teams to success, so there's no cutting corners in preparing for him, and this possible variety might even cause somewhat of a headache for players that try using their opponents' tendencies against them. zf is a strong, varied player with the results to show for it and deserves his #3 rank.
4. dekzeh: 4.143 - Scooters
Teams: Overall 34-25, SPL ADV 22-17
Individual: N/A
dekzeh was one of the most impressive ADV players in SPL and World Cup for several consecutive years. However, he has had quite some time off; this SPL will mark his first tournament in nearly two years. It should speak to how impressive he was that he has amassed this rank despite that fact, as the ADV metagame is constantly changing. He will likely be able to catch up and adapt; he played a huge part in pushing the metagame forward during his years of activity, and if he is up to the task, it would not be surprising to see him do the same here en route to a solid record, which is why he deserves to be ranked at #4.
5. Golden Sun: 6.000 - BIGs
Teams: Overall 38-41, SPL ADV 30-25
Individual: Smogon Tour 11 & 12 playoffs; Won Smogon Tour 11
GS is a Smogon Tour winner from the ADV/DPP/BW1 days and has played ADV in SPL several times, with several solid records to show for it. He's had his share of contributing to the metagame but mostly slogs it out with powerful standard teams that give him at least a neutral matchup against most of the metagame, allowing him to dictate the match with his playing. Like dekzeh, he has not played ADV in nearly two years. However, throughout the years he did play, he was a fearsome opponent. He is somewhat prone to being tilted, and wilier, craftier opponents have taken advantage of his more prominent tendencies at times. That said, if he keeps his cool and is careful to not fall into exploitable patterns, he could easily go on a tear, and thus it's fair to give him the #5 rank.
Teams: Overall 38-38, SPL ADV 11-4
Individual: Smogon Tour 8, 9, 10, 11, 12 & 14 playoffs; Won Smogon Tour 12, Smogon Classic I playoffs
While KG was originally known for being a mainstay in Smogon Tour, winning the season following GS, these days he's known for playing various old gens for the Sharks, especially ADV. The support of M Dragon is always there to back him up, and it tends to work, as seen by the records he pulls in. Teamwise, it's about as varied as you can get; the duo takes special care to maximize a squad's effectiveness against an opponent's tendencies, which can really throw a wrench in the other player's comfort zone and give KG the upper hand. He's in the lower half because these teams sometimes go too far and wind up in the realm where matchup variance dictates the winner more than the playing as well as having a lower sample size; he's never played a full season in ADV, with 7 games being his max so far. As such, it's fair for him to come in at #6.
7. Veteran In Love: 6.571 - Cryonicles
Teams: Overall 31-37, SPL ADV 11-10
Individual: Smogon Tour 1, 2 & 3 playoffs; Won Smogon Tour 1 & 3
As the original double Smogon Tour winner from the days of ADV being just "OU," and for many more reasons that can be listed here, VIL is one of the most legendary Pokémon trainers of all time. However, in the more modern era, VIL's performances are up and down and his records not as impressive. He usually does at least decently in ADV, and his timing for picking risky moves and having them pay off as well as his ability to pivot around threats is almost peerless. However, the competition is very stiff. VIL is absolutely more than capable of dominating the field, but the evidence across the past several years suggest a more middle-of-the-road result, and thus he is ranked #7.
8. Gilbert arenas: 7.000 - Tyrants
Teams: Overall 0-1
Individual: N/A
Marcop is one of the most active modern ADV players; he's always playing and is overtly familiar with every part of the metagame. While he often goes with a solid, proven team, he also knows how to pick them well, so he's not going to show up with garbage. He has also proven himself capable of building effective teams on his own and has even exhibited a flair for innovation. He's shown he's capable of beating anyone through various tournaments on Smogon, and he's amassed an impressive track record on Pokémon Perfect; any ADVer who's seen him play can tell you how capable he is. He hasn't had an opportunity to prove himself on the biggest stage yet, and that's why he's ranked so low. Don't be surprised at all if he runs circles around the pool, though.
9. Jirachee: 7.429 - Raiders
Teams: Overall 24-35, WCOP ADV 1-3, SPL ADV 5-3
Individual: N/A
The slickest man to touch the third generation himself lands back on the Raiders after a surprising campaign in the tier last season. Under the tutelage of BKC, ex-Head Tournament Director Jirachee found himself winning consistently in a tier that was once seen as foreign to him. Now, the once BW OU mainstay is in the generation he finds himself most comfortable in on the big stage and hopes to find plenty of future opportunities to click Dragon Dance twice in pursuit of SPL victories. Assuming he can shed the disaster of an SSD2 that he had and stay active, Jirachee is poised to bring in some more wins in this ADV field for the Raiders.
10. eden's embrace: 7.429 - Ruiners
Teams: Overall 1-3, WCOP ADV 1-1
Individual: N/A
Sunny is another ADVer who's honed his game over the years in various tournaments on Smogon and Pokémon Perfect. He can cling to stall a little too much and sometimes has major brain freezes, but he's also capable of piloting incredibly tight games throughout and refuses to use mediocrity. Overall, he is a solid player whose placement at #10 speaks more to the overall toughness of the ADV pool than his own issues as a player. He had some good moments in ADV Cup and managed to pull a 2-1 in World Cup; with his first full season ahead of him, it's up to him to use this opportunity to prove his #10 ranking wrong.
---
1. Lavos: 1.286 - Ruiners
Teams: Overall 42-29, WCOP 2018 4-3, SPL GSC 14-9
Individual: Smogon Classic IV playoffs; Won Classic IV, GSC Cup III winner & 2nd GSC Cup IV, GSC OU Global Championship I winner
There is no option other than Lavos for the #1 rank in GSC. He's won or nearly won basically everything related to the tier for some time now. Fearless in exploring the fringe, off-beat options the generation offers to gain advantages over his opponents, he is without question the player to beat this season. You can never know what wild trick is next coming from him, and when you combine this with monstrously aggressive play that has his opponents on the back foot all game, you have a combination that will almost surely result in him taking home one of the top records this season, if not the top record.
2. Earthworm: 2.286 - Classiest
Teams: Overall 58-31, WCOP 2018 4-0, SPL GSC 19-15
Individual: Smogon Tour 6 & 7 playoffs; Won Smogon Tour 6, 2nd OST VI, Top-8 GSC Cup II & GSC Cup III
Once considered by many to be the greatest player ever and still a fixture in lists on the subject, EW is one of the most dominant GSCers of all time. He's been grinding out wins in the tier for nearly this entire decade with his relentlessly patient approach, though it should be said this is not the same thing as being passive. His teams are often on the more standard side, but this matters a lot less in GSC as long as they are soundly built, and EW's are rock solid, not to mention well chosen; he also has a more subtle counterpick streak that lets him either make the most of a particular matchup or spring the most unexpected of surprises on his opponents, as if he wasn't difficult enough to defeat just through his near-unmatched fundamentals. Another serious contender for a, or the, top record.
3. Fear: 2.429 - Wolfpack
Teams: Overall 18-10, WCOP 2018 1-2, SPL GSC 14-4
Individual: Smogon Tour 4 & 5 playoffs; Top-4 Smogon Tour 5
The top dog in GSC last season, Fear is so inventive he makes most other creative players look utterly droll in comparison. His teams remain solid, so there's no worry of him vaulting into full-on gimmick territory, and he brings something new to every game, studying his opponents in depth to exploit them with something they'd never see coming. With how much he switches things up, trying to take advantage of his tendencies is futile. Last year, he took his battling to another level and completely dominated the pool as a result. With these factors, he's almost a lock to put up another set of impressive wins and end up in the uppermost echelon of GSC records.
Teams: Overall 52-45, SPL GSC 33-23
Individual: Smogon Classic IV playoffs, Smogon Tour 9 & 16 playoffs
Formerly the reigning king of the second generation, Great Shark Conflict makes a return to try and win the title back. Like Lavos and Fear, he's unafraid to bring out Pokémon that most people have never seen in a GSC OU battle. Last season, this went too far a few times. If he can reign it in, few things are surer than a locked-in Conflict in GSC, especially when that creativity is working for him rather than against him. He doesn't tend to worry about what his opponent brings—he just makes the strongest team he can think of and plays solidly throughout. There's a reason Conflict used to top these ranks, and he very well could come out with the top record this season as well.
5. choolio: 5.143 - BIGs
Teams: Overall 8-7, SPL GSC 6-6
Individual: Quarterfinals GSC Cup III
choolio showed his stuff in his first full season of GSC last season. While his record wasn't tremendous, he put in solid performances every week. He also proved his reputation true: when it comes to building effective, inventive teams, he can match anyone. This creativity in conjunction with his deep knowledge of the tier allows him to come up with unique ways to tackle his opponents, and thus any game with him is sure to have interesting tactics on at least one side. He showed great building and playing ability during World Cup 2017 and the first half of last year; if he can hone that and make it last throughout the season, he could easily end up with a record better than what his #5 rank suggests.
6. Century Express: 5.429 - Scooters
Teams: Overall 4-7, WCOP 2018 2-2, SPL GSC 2-5
Individual: Quarterfinals GSC Cup IV
CE has had more sporadic appearances in GSC for some time now and looks to make waves in his first full season as a starter. He's one of the most active players of the tier, so there's no question about him being as up to date as possible. In battles, he tends to bring more standard teams, but he's also shown to have quite the creative mind for tackling the tier's biggest threats, so we might see this manifest itself in games of his over the course of a longer season than he's had the opportunities for so far. He also likes to pick teams based on his opponent, giving depth to his game that can swing things in his favor before the battle even starts. This may be CE's breakout season that establishes him among the best GSCers around.
7. Cased: 6.143 - Raiders
Teams: Overall 19-19
Individual: N/A
For someone who has absolutely no GSC games in SPL, was away from the community for the past 2 years, and only had a 2-2 WCOP in GSC leading into this SPL, it is pretty surprising that he went for a whopping 17.5k to play GSC; this price is only 2k short of Earthworm and .5k short of Fear's retain price. While this may seem incredibly hard to justify on the surface, Cased does at least have a high playing ceiling and the support of the man he supposedly once taught GSC in BKC, so not all is lost. Despite this high price tag and support, Cased is still going to struggle to win consistently given how historically strong this GSC pool is, stacked with long-time winners of the metagame. On the bright side, the element of surprise and initial unpredictability is very much on the side of the notorious multi-generational innovator. Will Cased be all talk like many anticipate or will all of his antics prove to be the real deal?
8. sulcata: 6.714 - Tyrants
Teams: Overall 7-5, WCOP 2018 2-1, SPL GSC 5-4
Individual: N/A
Last year, sulcata came in as an exciting new prospect, and for his in-season efforts he's rewarded with a low rank not because he didn't do well—he did—but because the rest of the pool is just that menacing, and nearly everyone else has a more long-lasting track record. This isn't to say sulcata is inexperienced—he isn't—but he has less overall to show for his time in the tier. What he has displayed is impressive, no doubt about that; he's in tune with the metagame, brings solid teams, plays well. He's less likely to surprise, since he's too focused on perfecting the proven styles rather than making the riskier move of going with less consistent Pokémon, though this isn't to say he can't branch out; it's just not going to be as wild as what some other players on this list might bring. If he can provide another solid season, he'll give another reason to avoid ranking him so low in the future.
9. d0nut: 8.286 - Tigers
Teams: Overall 19-19, SPL GSC 13-9
Individual: Smogon Classic IV playoffs, 2nd GSC Cup II & semi-finals GSC Cup IV
d0nut has played GSC for several seasons but has never truly had a great season. He's a solid choice, for sure, and has beaten several of the best players. However, he tends to go up or down any given week. He can be consistent, as shown by him once making it to GSC Cup finals. Whether he can channel that consistency, both team- and play-wise, over the course of a full season, remains to be seen. The potential is absolutely there, but given how monstrously tough the competition is and d0nut's mostly middling track record over the years, it's tough to justify ranking him higher at this point.
10. k3nan: 8.429 - Cryonicles
Teams: Overall 2-7, SPL GSC 1-3
Individual: Smogon Classic IV playoffs, semi-finals GSC Cup III
Having gained hype from defeating Earthworm in the later rounds of GSC Cup, k3nan's had a few appearances in the tier in team tours since but hasn't produced very good results. He can definitely play; few would doubt his capacity to potentially put up decent numbers. However, so far, he hasn't shown enough to warrant ranking him higher. He's definitely not a player who just runs with the standards, but creativity alone doesn't produce wins, and until he gets some on the board, he's stuck with the bottommost rank.
---
1. Heroic Troller: 1.571 - Tyrants
Teams: Overall 1-1, SPL RBY 1-1
Individual: RBY OU Global IV finalist, RBY Season 13 and 15 Winner (PP), RBY 2018 World Championship (PP), #1 RBY 2018 Circuit (PP)
After not seeing many starts last SPL, the Italian protege of veteran player marcoasd comes off of a very successful year. He has a very diverse playstyle, with a preference for being the proactive player but also a high consistency in playing out long stalemates. Several impressive results, including becoming the rankings champion for 2018 on PokémonPerfect with several won tournaments and cups and being the runner-up in the RBY Global Championship, ensured Troller a majority of the votes as the best RBYer in the pool. With impressive results on his back, SPL experience, and an ability to adapt to opponents he has a lot potential to dominate the competition.
2. Alexander.: 1.857 - Cryonicles
Teams: Overall 24-25, SPL RBY 6-3
Individual: Smogon Classic II, III & IV playoffs; Top-4 Classic II & IV, RBY Cup IV winner, RBY Cup III finalist, RBY Season 8 winner (PP)
The veteran all-rounder is mostly known for his RBY expertise these days, a natural feature of an Italian. Alexander is recognized for a very conservative playstyle, a certain framework of teams found in a majority of his games, and a fetish for Reflect Chansey. The results speak for themselves, though. The champion of this year's RBY Cup in the Smogon Classic comes back to SPL playing RBY for the 4th consecutive year.
3. Kaz-Gasai: 3.857 - Tigers
Teams: N/A
Individual: #7 RBY 2018 Circuit (PP)
Despite being a relatively new and unknown player, the ladder enthusiast Kaz has made waves in the RBY community by winning two Master Tournaments earlier in the year and finishing off the season as the runner-up of the RBY Invitational tournament, proving himself in a fierce competition full of veterans. The enigmatic Frenchman is often seen playing aggressively and thinking a bit outside of the box when it comes to teambuilding. He tries to punish conservative and passive players by bringing very unpredictable and surprising teams. It will be interesting to see this style in Kaz's first SPL.
4. The Idiot Ninja: 3.857 - Wolfpack
Teams: Overall 5-6, SPL RBY 5-5
Individual: #18 RBY 2018 Circuit (PP)
Contrary to popular belief, the Italian national sport is in fact RBY. The vocal youngling is looking to follow up on his good showing in his SPL debut last year. After an absence from RBY for a majority of the year he returned for the RBY Invitational tournament and very convincingly won it, disproving any rumors of rust. The Tinman is known for a very heartless approach at teambuilding, punishing common trends among the top players, making him a bit of a trendsetter himself. A high competitive drive, his innovative nature, and a bit of drama surrounding him make for an entertaining, must-watch player this year.
5. Nails: 5.000 - BIGs
Teams: Overall 16-25, WCOP 2018 2-1, SPL RBY 5-5
Individual: N/A
Whenever Nails isn't busy rocking VGC events in a Smogon Hoodie™ or posting pictures of various mammals in threads, he is building off-beat and unpredictable RBY teams. Nails poses a very frustrating challenge for any RBY player by pairing strategies like Wrap and Fire Blast Tauros with a solid ability to play and an amazing understanding of gamestates and situations. Despite wanting to play DOU, it seems that Nails will once again have to prove his ground in the first generation this SPL. While not being too active in the RBY community, Nails has a strong finish in the RBY Global Championship to show for himself.
6. Bedschibaer: 5.429 - Classiest
Teams: Overall 23-24, SPL RBY 11-9
Individual: RBY OU Global Championship IV finalist, RBY Season 10 Winner (PP), #14 RBY 2018 Circuit (PP)
After an unfortunate draft fiasco at the hands of Finchinator, Beds ended up riding the bench last SPL. The RBY mainstay comes into the competition trying to prove that he isn't way past his prime and still got some fuel left in the tank. Beds has been keeping the RBY competition on guard by expanding his playstyle past spamming Jynx and is currently seen taking various approaches to the game. The professional like-farmer from Austria managed to follow up his career as a benchwarmer by reaching the finals of the RBY Global Championship. This season will prove if Beds can keep up with his own results from years past. If not we at least get some funny posts. ¯\_(ツ)_/¯
7. MetalGro$$: 5.571 - Scooters
Teams: Overall 25-21, WCOP 2018 3-1, SPL RBY 16-16
Individual: 2nd RBY OU Global Championship I, Finalist RBY OU Global Championship III, #13 RBY 2018 Circuit (PP)
Once famously named "Schroedinger's RBYer" MetalGro$$ has come a long way towards being a consistent force to be reckoned with in RBY every SPL. Known for one of the most statistically improbable losses in SPL ever, he has become a staple starter in RBY OU. Despite a high number of wins in SPL over the years and even showing signs of life during the year by winning a Master's Tournament, he is ranked in the bottom half this season. However, MetalGro$$ is ready to cash out on the competition and prove them wrong; boasting a strong resume of diversified playstyles and very traditional teambuilding, he relies on his playing ability to mash the competition.
Teams: N/A
Individual: #8 RBY 2018 Circuit (PP)
Years of grinding the ladder payed off for this Portuguese oldgens enthusiast. Sceptross has arrived in the RBY tournaments competition and is a force to be reckoned with. As the intellectual successor to the likes of Peasounay and roudolf13, he is known for clicking Reflect and being really good at it. A stally stalemate game against Sceptross is a situation every player should want to avoid, because his strengths lie in consistency, patience, long-term thinking, and ability to read a gamestate. The eternal runner-up is looking to stand his ground on the big stage for the first time and test his abilities among a fierce competition.
9. Hipmonlee: 7.714 - Raiders
Teams: Overall 14-16, WCOP 2018 3-1
Individual: RBY OU Winter Seasonal winner
This man's Pokémon career seems to be older than the majority of users on this website today. The veteran is known as a very old-school player who has a bunch of tricks up his sleeve. Hip's approach is very facetious, ranging from very classic Reflect-based strategies to dropping half of the metagame's staples in order to surprise and overrun the opponent. Unpredictability and enormous amounts of tournament experience are the base of the Oceanian's success, which he is looking to revive in this very young competition. His return to RBY has seen him make a splash by reaching the finals of the ongoing RBY Winter Seasonal, but what really matters is if he can prove that he can repeat past achievements. Have a nice day.
10. FriendOfMrGolem120: 7.714 - Ruiners
Teams: N/A
Individual: N/A
Coming in last is a player that most people wouldn't have expected to see in this tier. FOMG was known as a GSC prodigy before the draft, but things don't always play out the way we expect them to. But don't let this ranking be a false impression of safety. Despite not having much of a resumé in tournaments, FOMG is seen as a strong competitor and will presumably act as a bit of a wildcard in this season's RBY competition. As another rookie, he is looking to make a name for himself among proven and experienced players, and it will be interesting to see what a new face like him is able to bring to the table. One question still stands though: who even is Mr Golem 120?
---
1. TonyFlygon + col49 - Wolfpack
At the top of the list is none other than the defending SPL champion TonyFlygon, except this time with a different assistant manager in col49. Tony is one of the most successful managers of the past few years, most notably including a run of 3 finals appearances in a row, which unfortunately ended with 2nd place finishes in WCoP 2017 and SSD 1 but came with a stunning victory in the most recent SPL IX. Since then he skipped the most recent WCoP 2018 and just missed out on the final top 3 of SSD 2, but he is surely motivated to replicate his success with the Wolfpack this year. col has never managed in an official tournament before but is generally known as a friendly, helpful presence. Particularly, he is a very creative teambuilder with knowledge of all lower tiers, but he knows RU best and will do what he can to help elevate that slot. At the #1 spot, this manager pair can definitely be expected to do great things this season.
2. Hogg + reyscarface - Tyrants
Following up the Wolfpack comes the Tyrants managers, also known as the TD duo. Somehow, despite the rap that the tournament directors seem to have on this site, they manage to find themselves ranked #2, and with fair reason. Hogg is managing his third team now, and he always seems to gather a lot of respect from his players for his inspirational style of management, always having a speech ready to rally the troops. reyscarface on the other hand has managed to appear in every SPL since the tournament began and has managed multiple editions before. While perhaps not quite as charismatic as his partner, rey provides unmatched experience when it comes to dealing with all things SPL, including activity fishing, upbidding, and maybe helping his old gen teammates with prep if they're lucky. Should the Tyrants not find themselves doing well early, this duo will make sure to turn things around without a doubt.
3. Chill Shadow + snaga - Ruiners
Ready to follow up on their official team tournament debut as managers in SSD II, we see Chill Shadow and snaga back at the helm as they've taken over the team they both played for last year: the Alpha Ruiners. After managing numerous unofficial team tournaments together before taking on SSD team the Celadon City Cobras, their first official team tournament experience was an average one. Having said that, considering it was their debut performance, they definitely held their own and survived the first stage of the tournament admirably. They're not only experienced managers who now have official team tournament experience under their belt, but they've gained this experience as a pairing. In fact, other than Hogg and reyscarface, no other pairing has managed together at all, let alone on multiple occasions, which is a big part of why they're ranked 3rd.
4. z0mOG + Eo Ut Mortus - Classiest
z0mOG and Eo first joined forces on a doomed SPL8 Classiest roster, whose abysmal 0-7-2 record would remain uncontested as the worst tournament showing in Smogon history until their star OUer Finchinator's Magearna gambit. Two years and one trophy later, and they're back to lead their debut team to an SPL championship, coming together with a combination of veteran powerhouses, promising new prospects, and a dangerously high amount of CPG members in house. At 20 members, one might wonder if the duo planned their money allocation optimally coming in, but the consensus is that they have a respectable lineup going into the first weeks, so perhaps the extra utility was a mere luxury on top of what they wanted to have going into the tournament. Regardless of the draft, this duo is poised to provide teambuilding and testing assistance to their players over a number of OU generations, but neither has as much expertise when it comes to other SM metagames, which could be why they elected to stack substitutes. Unfortunately, the pair lacks managerial experience compared to the pairings ranked above them, but perhaps that will not stop them, and class will be in session this SPL!
Taking a slight step back compared to last year, M Dragon has dropped to 5th place for this year's rankings. The SPL 7 winning manager is back for another year of shark attacks after missing playoffs in both SPL 8 and SPL 9. However, M Dragon knows what it takes to win SPL and is easily one of the most experienced managers in this field. Analytic, a Shark during SPL 8, joins him this year, as last year's assistant manager Hikari is now hosting the tournament. Notoriously known as a tryhard, M Dragon's new co-pilot is someone the Sharks roster can expect a lot of support and tests from, and he's had his eyes on a managerial position in SPL for quite a while now. Will this new combination lead the Sharks back to SPL playoffs, or will the recent drought continue?
6. teal6 + august - Cryonicles
The Cryonicles are once again managed by our community's friendly neighborhood teal6. Unfortunately, a lack of past success sees teal6 being ranked relatively low on our list for such a big name, though it isn't all bad news for the recently crowned SSD II winner. Partnering up with him we have august, with whom teal shares a WCoP team as well. august is a true veteran of the game, and after a sizeable break he returned to the tournaments scene with instant success, starting in DPP for US Northeast's WCoP winning lineup. While both managers are very accomplished as players, neither of them has had any managerial success yet. Can they finally translate their success as players to a playoffs appearance for the Cryonicles, or are we going to see the Cryonicles in the bottom half of the table for another season?
7. Stone_Cold + Windsong - BIGs
A blast from the past, Stone_Cold is back to manage in SPL for the first time since SPL 5. The legendary US East WCoP captain is one of the most successful managers in Smogon's history, but it's been a while since he last tried his hand at winning SPL. Alongside him we see Windsong, who put up a great performance as the BIGs' RU player last year. Between the two of them they have a huge amount of official team tournament experience, but whether that will translate to success in SPL X remains to be seen. There is no doubt the BIGs players will get a lot of attention from their incredibly hands-on manager, but despite Stone_Cold having managed in three SPLs before, the lack of recent managerial success ultimately lands this pairing at 7th place.
8. tennisace + Sam - Tigers
tennisace is back for another year with the Tigers, so that's probably one less team in the running. Jokes aside, the Tigers are back under tennisace once more, but this time with the assistance of ex-Raiders manager Sam. While this duo lacks much SPL success, they at least have a lot of experience and positive interactions under their belts, so they know how to keep order among their team. Unfortunately, their lack of success will plague their ranking, putting them at a weak 8th overall. If you delve a bit deeper, this should be no surprise, seeing as both of these are not seen as active players. With that said, their roster has a number of silver linings such as the versatile ribbon collector Pohjis and flashy retain Eternal Spirit, so perhaps their stronger picks can help lead the remainder of their roster to victory. However, when it comes to just this duo, they are fairly pedestrian in the grand scheme of things. If their stronger picks cannot carry lots of the weight, then expect the duo to struggle to find a way to make it work, but at least make sure they send out a competitive roster each week.
9. Kaori + Gondra - Raiders
4 score and 1 year… more? The Team Raiders look to continue upon the path laid by their predecessors in SPL 8 and 9, but this time under new management. Pearl and FLCL previously managed the Raiders, providing a high-profile duo that was in touch with the playerbase. Now, they have taken a step back from the spotlight but retained a well-informed duo with Kaori and Gondra. Kaori is a noted DOU player and a connoisseur of the culinary arts, and his impressive and clutch performance later in last SPL could give him experience to help set the right tone for his team. Gondra is primarily an OU player who has been a mainstay in the tournament scene since his breakout WCoP 12. Gondra has also dabbled in lower tiers in recent months, so this can be an asset to the Raiders, too. Although this duo lacks the star power that some of the aforementioned managers hold, they cover a well-rounded range of tiers and have done well to draft a competitive team with some top players. Led by two well-liked and well-respected members of the tournament community, the Team Raiders could blossom in Kaori and Gondra's first year but could also falter if their various weaker slots do not succeed under their leadership.
10. Philip7086 + FlamingVictini - Scooters
What do you get when you combine the face of the good ol' days when Pokémon was a fair man's game and the face of modern day activity fishing exploits? If your answer was a commencement thread debate, then you would not be wrong, but the answer we were specifically looking for was the Scooters SPLX manager duo. Ranked 10th, not many have faith in the combined efforts of this pair, citing worries about Pokémon Go activity far surpassing competitive Pokémon activity. Are these fears valid? More likely than not, yes. But all is not lost, as they triumphantly stole the Kingpin for a mere...**checks notes**...35k after the previous bid was 30k. Despite this, these two grabbed a number of potential standouts on their roster, and if they actually are around the provide support, then each of the pair is capable of bettering at least one, if not multiple, slots in their lineup. The low ranking is largely a product of suspicions of less-than-necessary levels of effort and perceived playerbase knowledge that the duo may display throughout the tournament. If they are around and care the right amount, then they can achieve, and so can this roster. The issue is that there are a plethora of ifs in that equation, and if only one of them goes wrong, then the whole thing can easily fall apart, especially given the Scooters recent track record.
---
Overall Team Rankings
---
Miscellaneous
Cryonicles - 28 points
Ruiners - 26 points
Wolfpack - 15 points
Raiders - 18 points
Cryonicles - 42 points
Sharks - 37 points
Wolfpack - 21 points
Raiders - 29 points
Raiders - 26 points
Ruiners - 19 points
Cryonicles - 11 points
Scooters - 13 points
Classiest - 24 points
Wolfpack - 24 points
Raiders - 8 points
Ruiners - 12 points
Classiest - 40 points
Wolfpack - 39 points
Cryonicles - 25 points
Scooters - 29 points