SPL XI Power Rankings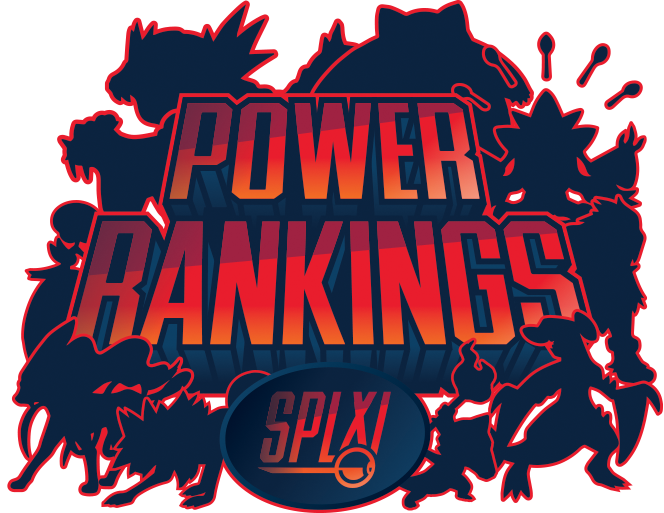 Logo by Zracknel.
Welcome to the Power Rankings for the eleventh installment of the Smogon Premier League. This will be the seventh edition of the Power Rankings, which is meant to hype up the upcoming tournament and give a representation of where each team is believed to stand in relation to other teams. To obtain a general overview, we have asked knowledgeable players of each respective tier to rate the expected players for it, averaged the rankings, and ended up with an attempt at a mostly unbiased list. We asked ten players per tier, including one from each team, in order to further combat biases that may pop up with a smaller sample size. From there, we gathered all of the rankings and assigned points accordingly. First place in each tier gets ten points, second place in each tier gets nine points, and so on. Finally, we will also be including player statistics like the last few editions of Power Rankings have done, which can help show off the achievements of some players who are participating.
Despite all of these efforts, it is impossible to have perfect rankings; there are far too many variables that can lead to certain individuals and teams doing better or worse than initially projected. If the rankings can at least beat the infamous ape, then I will personally be content. This should be considered a good thing, however, seeing as the surprising nature of SPL is part of why it is so exciting each year! Will the Bigs prove that the army cartel is strong enough in numbers and determination to trump more proven opponents? Will the Tyrants live up to the surplus of self-generated hype? Will the Raiders actually win games in RBY and GSC this year before they are eliminated? Will tennisace finally retire after this season ends? Only time will tell the answer to these questions and so much more, giving us so much to look forward to as the tournament transpires!
Special thanks to the following people for contributing in the creation of this article: ABR, Alexander., Analytic, Bedschibaer, BKC, blunder, bro fist, Coconut, Corporal Levi, d0nut, DaWoblefet, dice, Diophantine, Eo Ut Mortus, Empo, EviGaro, Excal, Fear, Finchinator, FMG, Genesis7, Gilbert arenas, Hyogafodex, Insult, jacob, jake, Jayde, kaori, Kiichikos, Kingler12345, KratosMana, Lopunny Kicks, Luthier, Luigi, M Dragon, MajorBowman, Mannat, marilli, McMeghan, Nails, obii, Osh, PDC, Posho, qsns, Rewer, reyscarface, rozes, Sabella, Serene Grace, soulgazer, Star, starry blanket, Stone_Cold, Stratos, Tace, talkingtree, tazz, TDK, Tman, TonyFlygon, TPP, trash, Triangles, UD, Void, xray, z0mOG, Zokuru, and ZoroDark.
And a double thank you to the following people for helping with stat hunting, analysis, descriptions, art, grammar prose, HTML, and plenty more: Bedschibaer, Coconut, Corporal Levi, deetah, dice, Estronic, Finchinator, Gilbert arenas, Kalalokki, Kingler12345, MajorBowman, martha, PDC, Quite Quiet, Rabia, talkingtree, tazz, The Dutch Plumberjack, z0mOG, and Zracknel.
The Alpha Ruiners
SS OU: Empo

SS OU: FLCL

SS OU: Twixtry

SS DOU: qsns

SS LC: jake

SM OU: Gondra

ORAS OU: xImRaptor

BW OU: Caetano93

DPP OU: Hyogafodex

ADV OU: Alexander.

GSC OU: FriendOfMrGolem120

RBY OU: ErPeris

Substitutes: Valentine, Sayuze, Altina, Emeral, Askov, Lil Blaine, Sadlysius, Shrug, mncmt
The Ruiners may very well have been the inspiration for the Bigs to clear assets and stack substitutes; their average starting slot only cost a mere 9.3k and they picked up a whopping 9 substitutes themselves. Brazilian duo Rewer and HANTSUKI may very well have brought one of SPL's most storied franchises from the winner's circle to the depths of mediocrity with this draft. Starting off strong with a couple of quiet but deadly retains in Empo and FriendOfMrGolem120, it appeared as if the Ruiners were struggling to pull the trigger on anyone else with a decent price tag attached to their name aside from FLCL. It is true that Empo and FLCL make for a fantastic 1-2 punch in SS in terms of in-game skill and they have a number of substitutes to help them with teambuilding matters, but that is still only two slots and the rest of the roster is widely regarded as inconsistent. Aforementioned retain FriendOfMrGolem120 is at least another bright spot on this Ruiners team, coming back to GSC after a strong WCoP showing. With this said, the rest of the old generations for the Ruiners are all over the place. Valentine, who is essentially useless without some puppet work behind the scenes, technically has experience throughout SM, ORAS, BW, and even ADV, while Sadlysius is a respectable ADV supporter and Emeral can man DPP without any questions asked, so they do have the depth. However, the starting roster throughout old generations is almost entirely devoid of star power. Gondra has seen much better days, limping through SSD3 in SM with an 0-4 record after multiple questionable endgames. He finds himself in SM for the Ruiners nevertheless. xImRaptor shows a lot of potential and flash through his games, perhaps being the lone bright spot of this part of their lineup, but even then he is still very inexperienced heading into ORAS this SPL. Caetano93 will be in BW, where he has plenty of tricks up his sleeve and is ready to reveal them week-by-week. Despite the surprise factor he will bring to the table, he is still entirely unproven in this tier in official tournaments and unofficial success is not going to go a long way against one of the most top-heavy playerbases. Askove can relieve Caetano93 if things go downhill, too. Hyogafodex being in DPP should be no shock with these managers; he will put up a few wins like he normally does, as he is competent throughout a number of old generations, but he will never stand out enough to put up a dominant record, leaving this to likely be another mediocre slot for the Ruiners. Continuing downward, the Ruiners have Alexander. back in ADV, who is capable of outplaying anyone in just about any format. With support to help his pretty linear teambuilding tendencies, the expectations for this slot are pretty high. However, ErPeris in RBY is a lot more of a question mark, having yet to play in an SPL or really much on Smogon in general. Rounding out the non-SS OU roster, SSD3 standout jake will be back in LC, hoping to continue his recent success with the support of teammate Shrug, while qsns will be in DOU, which hopefully will not be a problem, as he lacks much support and he went inactive during parts of SSD3. As for SS OU, the Ruiners have a whole group of substitutes including infamous ladder flamer that was voted most likely to get banned by the middle of the season Sayuze, Brazilian wannabe Mencemeat mncmt, and NG member who voted Do Not Ban on Dynamax Lil Blaine. Thankfully, they have two strong SS slots already and Twixtry makes for a respectable SS3 with some positive experience under his belt thus far. This roster is all over the place and many believe they should have spent bigger earlier on instead of saving it all for later on, but here we are. The Ruiners at least have enough chefs in the kitchen to assure that they will bring competent teams to just about every tier. If the execution is there, then anything can happen!
Key notes:
- These old generations leave a lot to be desired. Will some of the less experienced or proven options end up working out or will there just been multiple slots that are very likely losses each week for the Ruiners?
- The strong SS core of Empo and FLCL is going to have to make some noise to give this team a chance, but neither of them is particularly verbal in the chat and both of them have clicky tendencies. Will this end up holding them back or will they play to their sky-high ceilings and give the Ruiners an advantage in SS each week?
- Rewer and HANTSUKI are both friendly faces, but neither has been the most verbal or assertive and they have a large roster, leaving plenty of room for in-house conflict. Will this lead to issues, will the group get along throughout the entire tournament regardless, or will someone step up and help the Ruiners get on track for another successful campaign?
The Circus Maximus Tigers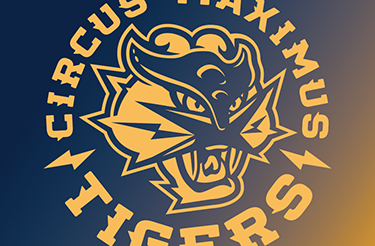 SS OU: le LLiolae

SS OU: 1 True Lycan

SS OU: Tace

SS DOU: MajorBowman

SS LC: Osh

SM OU: Eternal Spirit

ORAS OU: robjr

BW OU: Luigi

DPP OU: Vay

ADV OU: dekzeh

GSC OU: McMeghan

RBY OU: Kaz

Substitutes: Raichy, Rexus, Steve Angello, Zokuru
tennisace was back with another one of his annual public showings at the draft this year. This time around, his partner in crime was perhaps the only person out there with less expertise across SPL tiers this year, Evan.. What these two lack in firsthand experience they make up for in terms of experience, but none of the experience has been particularly positive unfortunately. To make matters a bit more...interesting, they retained franchise player Eternal Spirit, who will hope to abort any sense of doubt his managers cast upon his teammates with his consistent strong showings over the last few years. In addition, the Tigers locked-up MajorBowman, who has been streaky as of late but has a high ceiling historically and seems to work well with manager tennisace. With an anchor like Eternal Spirit manning the ship in more modern generations, the Tigers looked to compliment his expertise with an old generation titan, leading towards their acquisition of McMeghan. While he may have cost a hefty sum, McMeghan is coming off of a win in Smogon Classic and a finals appearance in Smogon Tour, making him a fantastic addition to any team. While GSC may not be his best tier historically, he is poised to stand-out in a format he has enjoyed more than most in recent years. McMeghan can also provide support throughout other old generations, which will be quite helpful so long as he does not convince anyone to use anything too radical! Beyond McMeghan, the Tigers old generation core is all over the place, which serves them right for not fulfilling the Power Ranking prophecy by drafting gorgie. Kaz is back for another year in RBY, where he is likely to put up a positive record in a fairly quiet fashion. On the other hand, dekzeh is one of the least predictable individuals in the tournament, as he could outright dominate the ADV pool or flop and then go inactive quickly, so this working out is pretty crucial towards the Tigers having a consistent team. Working our way up, recent French standout Vay is getting his first shot at SPL in DPP this season; expectations are fairly high, and the field is not strong relative to past years, but he will still have to prove his worth because he is not the most experienced player. Smogon Tour champion turned Smogon Snake Draft snub Luigi is back for another shot at BW, where he did poorly last year, but it is very possible to see Zokuru slot here and Luigi in ORAS, where he may be a little better off. Zokuru's BW play can be at an SPL level at times, as seen by his performance in BW Cup, but his teams oftentimes leave lots to be desired seeing as it is a generation where you cannot stall your way to the top. If all else fails, versatile substitute Raichy can likely take up any tier and put up a decent fight, as shown by his impressive GSC display during WCoP. robjr rounds out the old generation core, but there is a good chance he could end up in SS or even SM; regardless of where he ends up, robjr is a high ceiling player with a lot of positive experience in recent years, and while he is not too proven in OU specifically, his UU success has come against stronger lower tier playerbases, leaving us to believe he is capable of making noise this SPL no matter where he plays. In SS, the Tigers have a fairly new group of players; 1 True Lycan is the most experienced and has been around for a few years, but this is only his second SPL. Tace and le LLiolae have shown a lot of promise, but it is hard to see if that will translate to a new generation against a fairly deep playerbase, so only time will tell if these guys can succeed or if they will fall to more experienced competition. They will likely have the support of Italian standout Rexus, and if something falls through, then Steve Angello can always substitute in if he shows that his form is similar to where it was before he went inactive. Finally, Osh rounds out the roster in LC, where he has had a lot of success in recent months. We should expect a solid performance from him, but he does not have much support on the roster, so he may be a little limited. All things considered, the Tigers have multiple strong points, but they also have a lot of potential for inconsistency, and they will need the whole roster to come together and reach their highest potential in order to be a top team in this tournament.
Key notes:
- McMeghan is obviously a top player, but will his performance reflect that, or will he have another mediocre showing? His consistency is one of the most important things to this team and could go a long way, even beyond the GSC slot.
- The fairly unproven SS core could carve up the new generation with their unpredictability and fresh motivation, but they could also fall short in-game due to lack of experience. Will they exceed expectations, or will they struggle under pressure?
- dekzeh and Vay have potential to make noise in their respective old generations, but the former faces challenges with activity, and the latter faces challenges with being inexperienced. Will they prove their worth or show that these challenges are too much to overcome?
Congregation of the Classiest
First time SPL managers d0nut and FMG are looking to prove their competency this SPL with the Classiest. They started off strong with a 10k retain of Insult, which is arguably insulting to his true value as a player in recent generations of OU as we saw over the last SPL and SSD. With this said, they took this strong start and made a big risk spending north of 20k on KratosMana to play GSC, which he has never played in an official tournament before. He does have the support of manager d0nut, who has been a top GSC player in recent years, but one would wonder why they would spend so much when there were more budget-friendly options in this slot that could also function well with his support. With this said, KratosMana could give some interesting team options to other SS options such as blarghlfarghl and Relous, who are looking to expand upon their recent success. Both of these players are still relatively unproven, but during the end of SM they were able to get their first taste of consistency in official tournaments, and many believe this will continue moving forward. If either of them do not do as well as planned, perhaps suapah, who is currently slotted in SM, could move up to SS, as he is a strong player regardless, or false could get some starting time despite being primarily picked as a supporter. In the other SS tiers, the Classiest have promising picks such as Serene Grace and stax. The former has shown strong understanding of LC on countless occasions and is looking to stand out as a player in this field, whereas the latter, with the assistance of DaWoblefet, is hoping to reassert himself as a top DOU option despite being very soft-spoken and not participating in official tournaments recently. Moving down to old generations, the aforementioned suapah is going to be playing SM, where he has done relatively well historically, and Persephone will be in ORAS, where he is hoping to have a strong showing in his first SPL. While his experience is limited, lots of ORAS players have claimed that his understanding of the metagame is strong, so perhaps he can shine bright given the opportunity. Raiza is slotted in BW in his first SPL, where he has a surprisingly high price tag. The Italian stallion has been dominating smaller BW tournaments over the course of the year and even had a deep run during BW c Cup, so perhaps he will do well in his first SPL, especially after a respectable PU showing during SSD3. Speaking of strong showings, the man with the most official tournament individual games won of all time, Tamahome, will be back home in DPP this SPL for the Classiest, and the expectations are for him to put up a top record, so expect big things here, especially with Excal providing team support each week. Finally, unproven Frenchman Teclis and historically consistent RBYer Amaranth, also known as The Idiot Ninja, round out the roster. Teclis is expected to struggle, but there is a chance Tamahome could fill his shoes later on with Excal slotting into DPP, and Amaranth is likely to do just fine in RBY. All things considered, the Classiest have a fairly balanced roster, but they do not have too many slots that stand out due to their highest priced slot being KratosMana in GSC. This team will have to work together well and the managers will have to adjust their line-up according to how their players are playing in order to have consistent results this SPL, but if they can execute that well, then they have a potentially high ceiling collectively.
Key notes:
- KratosMana went for a hefty sum to play GSC. Will he end up adjusting very well to this tier, or will he struggle and prove to be a costly error for the Classiest?
- Insult is a passable SS anchor, but will blarghlfarghl and Relous live up to recent hype or fall short in the face of pressure? Both are capable, but they will also be facing strong and perhaps more experienced competition.
- Teclis is completely unproven in official tournaments and will have to play in one of the hardest tiers for new players. Will he end up failing to win many games, or will he prove that he is in fact capable despite the doubts voiced in his direction?
The Cryonicles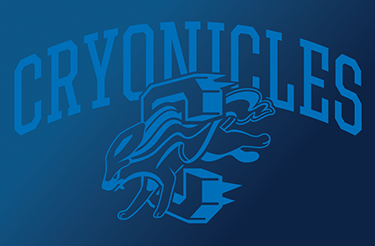 It was a cold November day; winds gusted through the air enough to deter outdoor activity and cloud-cover was prominent enough to screen any glances the sun wished to shine upon the dim-lit campus of Binghamton University. Finchinator had just arrived back in his room and opened his laptop, quickly checking Smogon Forums to see what was happening. The "Tournament Policy" subforum appeared bold, so Finch quickly navigated towards it—SPL XI Manager Sign-Ups. Without any hesitation, Finch saw the list of managers, including PDC and Triangles, and screamed "NOOOOOOOOOOOOOO"... the rest is history. Fast forward to current day, and the crusty Cryonicles managerial duo did indeed pick Finchinator. However, they did not stop there, also getting other strong players such as Eo Ut Mortus and Sacri', making their more recent generations of OU top notch. Eo has been making waves recently with his crafty teambuilding and methodical gameplay, giving people high expectations for his performance in the new generation. Sacri' has also been regarded as a strong option in SS, with many people excited to see what he will come up with. These two will be playing alongside Garay oak, Leftiez, and Updated Kanto in the Smogon Tour generations in some capacity. The lineup of the Cryonicles grants them some flexibility thankfully, as each of these three comes alongside their own risks. Garay oak has never played OU consistently in official tournaments, Leftiez has been inactive for most of the last two years, and Updated Kanto has shown high-highs and low-lows, leaving us to wonder if they will follow suit of Eo and Sacri' or if they will leave the Cryonicles riddled with crippling inconsistency. The old generations only get worse for the Cryonicles as they dive further down; while Finchinator can handle BW just fine, Jirachee in DPP and z0mOG in ADV are a bit less reliable. Jirachee has bounced around between different metagames, consistently putting up mediocre results. z0mOG, on the other hand, has been successful in SM, but he is now in ADV, a tier that is not particularly welcoming to new players. Mr.E and HML am can hold their own in GSC and RBY, respectively, but neither of them stands out, and one should expect mediocre showings overall unless one of them is in better form than previously shown. Thankfully for the Cryonicles, their other SS tiers are not nearly as questionable as their old generations. ggggd is the top-ranked LC player and many believe he will do quite well in this field, especially with the in-chat support of Coconut. Finally, Tman is back in DOU and back on the Cryonicles, years removed from his switch-free UU victory. While he does not have much support, he is coming off of a strong SSD3 showing and many expect this SPL to be a continuation of that. Shawyu1313 and obii are able to provide OU support across the board, too, but the former is completely inexperienced and the latter would much prefer to be inexperienced than have the record he currently has. All things considered, the Cryonicles will do pretty well in most tiers, but they will need their generations 1-4 to show some signs of consistency in order to compete with the top teams in the field, and right now, that is a huge question mark.
Key notes:
- PDC and Triangles have been seen as less serious presences in recent years. Will they be able to take charge and lead a team to victory or will the Cryonicles fall apart upon hitting the first roadblock?
- Old generations are the weakness of the Cryonicles, but will they have enough reliability in SS tiers to counteract some of this? A lot of these metagames are new, so can they rely upon these slots for consistent wins or will it be even more of a struggle?
- Will obii ever be free from this cursed franchise or will he just be locked in the depths of freezing hell forever?
The Dragonspiral Tyrants
SS OU: TDK

SS OU: Christo

SS OU: Nat

SS DOU: marilli

SS LC: Luthier

SM OU: blunder

ORAS OU: CrashingBoomBang

BW OU: John W

DPP OU: The Grand Babido

ADV OU: Gilbert arenas

GSC OU: gorgie

RBY OU: Heroic Troller

Substitutes: ict, CTC, Starry Blanket
Finalists of SPLX and favorites of SPLXI are back for what they hope to be another year of showing off their bold and brash personalities while backing it up with impressive results. Hogg and reyscarface are managing once again; while both have pretty busy lives, they are capable of finding time to improve the team around them, especially through drafting well, which sets the tone for the rest of the roster in many ways. Retaining top players also goes a long way, which is what the Tyrants did in SM with blunder, ADV with Gilbert arenas, and RBY with Heroic Troller. blunder is coming off of a strong showing last SPL and is likely capable of doing well in any of the recent generations. On the other hand, Gilbert arenas and Heroic Troller are among the top players in their respective tiers, giving the Tyrants some stability throughout the old generations. The Tyrants also have an interesting SS core, led by Big-turned-Tyrant TDK, who was the most expensive player in the auction and part of the biggest trade in recent SPL history. He is accompanied by a duo of standout lower tier players in Christo and Nat, both of whom are hoping to make some noise moving forward. If they need any help adjusting to the SS OU metagame, they will also have the assistance of the enigmatic CTC on the bench as well as blunder manning the ship in SM. Moving downward, CBB is back to playing instead of armchairing and his return is very hyped, leaving him atop the projected ORAS pool. If he can prove that his WCoP performance was no fluke, then the Tyrants will get the bang for their buck in this slot. He also has the support of passionate ORAS player starry blanket. However, John W and The Grand Babido are high-ceiling prospects as well, but neither of them has played in recent SPLs, and this can be cause for concern. John W did well in a recent Smogon Tour, and Babido did very well in the past, but their present form in BW and DPP, respectively, is definitely going to be put to the test. gorgie is probably the weakest link on the Tyrants, and his current form is largely in question, but he has played old generations at SPL levels previously, and perhaps there is still something left in the tank for SPLXI. Finally, Luthier is going to be in SS LC after a strong SSD3, with ict hanging in the back in case things go south, and marilli is going to be in SS DOU after being pretty quiet in recent years, hoping to have a resurgence of sorts without much on-roster support. The Tyrants are a strong team in the eyes of most, and they have a lot of top-tier players with a few questionable slots mixed in. If they can play up to their potential, then things can go very well, but if they let attitudes get in the way, then it could be cause for concern.
Key notes:
- The Tyrants have been one of the most active teams in chats on Discord, and it is clear they have already established some strong synergy. Will this hold true in the face of any conflict? If so, they can likely take on any obstacles they face and dominate the tournament. If not, it could be a surprisingly frustrating tournament for the Tyrants.
- The Tyrants have a couple of lower tier players in SS. Will Christo and Nat adjust well with the support of TDK and blunder, or will they struggle to fully transition? They have proven to be high ceiling players, and now it is up to them to do it once more against stronger competition in an entirely new metagame.
- The Tyrants have a pretty uneven old generation setup with top players and question marks. Will John W and gorgie put up wins, or will Heroic Troller, Gilbert arenas, and CBB be asked to carry more than their fair share?
The Ever Grande BIGs
SS OU: ima

SS OU: aim

SS OU: soulgazer

SS DOU: Ezrael

SS LC: trash

SM OU: Sabella

ORAS OU: Santu

BW OU: Fakes

DPP OU: GaryTheGengar

ADV OU: eden

GSC OU: idiotfrommars

RBY OU: Nails

Substitutes: Descending, Adaam, Frania, CALLOUS, Diophantine, Haru, jacob, Jytcampbell, Kushalos, Mannat, Ninjadog, Ricardo, Sage
The Bigs are living up to their name this season, fielding the biggest roster any team has ever had in SPL history with 7.5k in the back come midseason to increase it to even larger proportions. Stone_Cold has been labeled as a motivator; if he can manage to motivate this entire group into getting the best results out of each of the twelve slots, then perhaps the Bigs can be threats. Otherwise, the "Void," in terms of roster standouts and leaders, could prove to be a problem, especially with the assistant manager being fairly inactive. Retains Ezrael, Nails, and Sabella start the roster off in a promising fashion. The former most had a dominant run in DOU during Snake and is poised to continue this into SPL with the support of Nails and Frania. Nails will hopefully play a bit more carefully than he drafted; if this is the case, then the Bigs should be set in RBY seeing as he dominated last year. Sabella has had a mixture of strong and mediocre performances over the years, but above all else he is dedicated to the Bigs cause and will be able to play SS, SM, or ORAS at a decent level while also supporting the others, making him an important building block towards the construction of this Bigs roster one way or another. Beyond the retains, the Bigs field a promising SS core that can do very well if ima maintains his recent form, aim plays to his high ceiling, and soulgazer has his killer instinct translate from lower tiers to OU, which it historically has in WCoP. These three also have the support of one of the initial draft's biggest snubs in Jytcampbell, who is an active builder and player, Mannat, who is very motivated after finally getting his first chance at being on an SPL roster after being the subject of years of trolling, Adaam, who can easily fill in as a starter in SS or SM given his strong recent results, Ricardo, who has historically been a decent substitute option, and Sage, who has taken interest in SS OU after playing lower tiers throughout most of last generation. Santu will also have the support of most of these substitutes who are familiar with ORAS, which is where he will look to have a strong campaign after putting up average records in official tournaments over the last year. Fakes and GaryTheGengar have both been around for a while, but they both have limited official experience in the tiers they find themselves in; Fakes tends to play DPP and ADV, but he is in BW, where he is still competent but perhaps a step below most top players, while Gary had a strong showing in DPP last year, but besides that he has not been in the tier much at all. With that said, both managers, Haru, and Mannat can provide support, so hopefully Gary will do well in DPP again this year. As for BW, jacob has proven to be passionate about the tier and can likely help get Fakes up to speed if need be, so this slot has a potentially high ceiling if they work well together. Kushalos can also fill in throughout these generations and put up a decent performance if need be. Moving down, ADV is manned by Eden, who has had a string of solid performances recently. He has been pretty mediocre in official Smogon tournaments thus far, but a lot of people are calling for this year to be his year. He is also supported by the father of ADV tryhardery, Callous himself. The GSC duo of Descending and idiotfrommars pairs a newer player with recent success with an older player with dated success; neither of them come close to standing out in this field, but if the Bigs can use their depth wisely and one of these two can play to the best of their abilities, then odds are they can be competitive in GSC. They also have the support of Diophantine, who played GSC in WCoP recently. Finally, trash is their LC player; he shows promise as a player, but he oftentimes requires some building support, which makes the acquisition of Ninjadog very valuable as a supporter. All things considered, the Bigs have a lot of tools at their disposal, but they do not have the same starpower or experience that a lot of other rosters boast. If they can overcome these obstacles and work together well, then they could revolutionize the way rosters are formed with the assistance of their in-house cartel. If they do not, then this season could be a complete disaster for Stone_Cold and his 25 newest friends.
Key notes:
- No SPL team has had this many people before. Having too many people can easily derail preparations and ruin the team environment. However, having a surplus of support can go a long way if everyone is on task. Will this group use the power of numbers positively or will it end up costing them?
- This team has a lot of veterans such as Nails, idiotfrommars, Sabella, Fakes, soulgazer, and aim. Can these veteran presences help the plethora of new players surrounding them adjust into productive SPL players or teammates?
- The Bigs retained players in RBY and DOU, which are two tiers that often do not have high prices due to the nature of the tiers or the fields being fairly close overall. Will these retains prove to be worthwhile, or will they end up hurting the Bigs, who in return lack a true superstar type player on their roster?
The Indie Scooters
SS OU: Lopunny Kicks

SS OU: ZoroDark

SS OU: Jayde

SS DOU: Memoric

SS LC: tazz

SM OU: Adri

ORAS OU: Quaze

BW OU: zf

DPP OU: Honor

ADV OU: CyberOdin

GSC OU: Fear

RBY OU: Bedschibaer

Substitutes: Kevin Garrett, talah, Leo, talkingtree
FlamingVictini was debating between setting the record for most activity-contested games in SPL history and managing when his WCoP teammate TPP approached him and asked to manage; the rest is history. The US South tandem lacked much in terms of standout leadership qualities and chat presences, so they quickly retained SM standout turned SS anchor Lopunny Kicks and then started off the auction with a bang, investing 26k into top GSC player and veteran presence Fear, who will hopefully be a strong environmental pick when he is not dominating the GSC playerbase. Alongside Fear in old generations will be a versatile assortment of capable players. While Kevin Garrett finally found his way out of the Shark tank to scoot on dry land, he will not even be starting, as WCoP standout CyberOdin will be playing ADV, and two-time DPP Circuit Champion Honor has found himself another SPL starting opportunity in DPP. Falcon brothers zf and Bedschibaer round out the classic generations for the Scooters; the former has been growing in value in recent years, so expectations are high, and the latter is just back for another ordinary year in RBY without much being different besides the flavor-of-the-month memes he will bless the tournament community with. An unproven duo of Smogon Tour qualifiers consisting of Quaze and Adri will hope to make the most of their first licks at SPL play in ORAS and SM respectively this year, but if either proves to be in over their head, then SM building phenom talah or Latin American player Leo can always fill in. Both of these substitutes also provide SS depth, which could come in handy given the two versatile veterans Lopunny Kicks is paired with. Both ZoroDark and Jayde are more known for their BW play, but they find themselves in the new generation. Each of these players has a very high ceiling, and if they have the right teams and understanding of how the metagame works, then they can certainly do very well, especially in Jayde's case, as he has always been highly touted as a player. With that said, potential for inactivity or struggling with the learning curve of SS OU can lead to challenges and potential inconsistency, so the Scooters have to be very careful with how they manage these slots. Moving to the other SS tiers, Memoric is back in official tournaments with the support of talkingtree; this duo is expected to do very well, as Memoric has been playing well recently, and talkingtree is top-notch support. On the other hand, tazz is left alone in LC. He is a capable player, but many believe that there are stronger in the field that also have a second set of eyes to look over teams and grind out games, so he may be in for a long season. Overall, the Scooters are a vastly different bunch that a certain tournament banned user led to the semi-finals tiebreak last year, but one may argue that they can have a similar trajectory if a lot of their riskier picks work out. With that said, there are a lot of ifs in that equation, so only time will tell.
Key notes:
- The team chat is going to have to be active for this group to make it through the season in a strong fashion. FlamingVictini has activity issues, and TPP is soft spoken. Is there enough in-roster leadership and activity to make this work, or will the Scooters not come back from the first bump in the road due to the nature of their team as a whole?
- Veterans such as ZoroDark and Jayde find themselves in unfamiliar territory. Will they adjust to SS quickly enough to put up positive records, or will they struggle and cost the team winnable games during the earlier stages of the tournament?
- Quaze and Adri have never played in SPL before, but both are trusted with starting slots. They do have some support and viable substitutes, but odds are that they will both be given a chance to prove their worth. Will either of them show any staying power, or will these two slots prove to be problems for the Scooters?
The Stark Sharks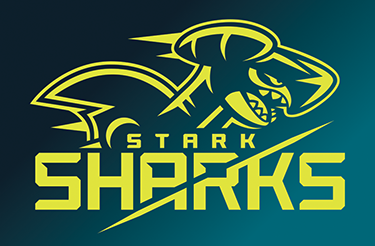 What is perhaps SPL's most successful and simultaneously hated franchise is still within the malevolent clutches of none other than M Dragon. Analytic is also back for his second season as the assistant manager, bringing with him retain Conflict, who is a Sharks franchise staple at this point. While Conflict is not seen as the unanimously regarded top GSC player he once was, he is still a strong player throughout various old generations who is not afraid to take risks in the teambuilder, which can go a long way against the old generation playerbases this SPL. Unfortunately, other Shark staples such as ToF and Kevin Garrett are missing from the Sharks roster, perhaps showing a change in direction from management after flirting with mediocrity over the last few years. Instead of fielding those players, the Sharks elected to go big with bro fist and SoulWind, both of whom are likely to dominate SS and BW, respectively. Alongside bro fist in SS is a respectable cast comprised of xray and teal6. The former is most known for his ORAS success, but he is determined to become a force to be reckon with in SS, too. The latter has dabbled in SM, but mainly has found success in RBY, LC, and UU over the years; teal6's versatility and aggressive playstyle could definitely serve him well in this new generation. This group will also have Indigo Plateau to lend them a hand if need be. EviGaro finds herself in SS LC, which is brand new territory for her. While she lacks much in the support department, perhaps Alkione can be of some assistance, and Evi has been a strong player in RU over the last year or two, so there is a chance it translates with enough effort put in. Mr.GX is a relatively new face to DOU, specifically in terms of official tournaments, having mostly played VGC. With this said, he is a capable player overall and will have the support of Kiichikos, too. frisoeva and erzengel are fairly new players who are getting shots in SM and ORAS, respectively. The former had a strong SSD3 in SM at least, but the latter is completely lacking in experience, so it may be a struggle for him to adjust to this level of play and the pressure surrounding SPL. Thankfully, the middle generations for the Sharks get stronger with the aforementioned duo of Conflict in ADV and SoulWind in BW sandwiching strong DPP player DeepBlueC, who hopes to have another strong showing in SPL. 18k wonder Blightbringer finds himself in GSC, with the assistance of M Dragon and Conflict. Many believe he is poised for a standout season, and the skill is certainly there, but he is quite the character and who knows what other obstacles he may face, so his success is still far from a lock. Finally, Genesis7 rounds out the lineup, playing RBY. He has done well in this tier historically, and this is his first crack at it in SPL, so it will be interesting to see how he does. Overall, the Sharks are very top heavy, but their bottom slots are not proven to be weak so much as unproven outright. Perhaps they can make use of this if a few people put up surprisingly good seasons, but if any of their higher-end slots struggle, it could very well be a long season for the Stark Sharks.
Key notes:
- bro fist and SoulWind are clearly top players, but will they be able to continue their dominance this tournament, and will they also be able to provide support despite being fairly soft spoken? Odds are that the Sharks will ask a lot out of them in order to succeed.
- Genesis7, Mr.GX, and erzengel have not yet played in RBY, DOU, and ORAS respectively in SPL. Will they have strong debuts, or will the pressure surrounding them be too much to compete in high-level playerbases?
- Veterans such as teal6, xray, Blightbringer, and Conflict are sprinkled throughout the line-up, but they are not all in their best tiers. Will this prove to be a problem, and will they have to adjust their roster as the season goes on, or will they have enough playing strength to muscle past any obstacles?
The Team Raiders
SS OU: Trosko

SS OU: reiku

SS OU: Lusa

SS DOU: kaori

SS LC: LilyAC

SM OU: Posho

ORAS OU: Lycans

BW OU: dice

DPP OU: ToF

ADV OU: pasy_g

GSC OU: Earthworm

RBY OU: MetalGro$$

Substitutes: Lunar, Chill Shadow, Vulpix03, Simia, UD
What do you get when two inexperienced LC mains manage an entire SPL draft? Apparently this! While some of the prices look as if the Raiders did not make the most of their ridiculous start, with Trosko being retained and Earthworm falling for a mere 10k, they actually find themselves ranked third overall, perhaps proving that the duo of Kingler12345 and Corporal Levi do in fact know what they are doing. With that said, Trosko in SS and Earthworm in GSC for 10k a piece still only makes up two pieces of the entire puzzle. The former played a handful of outstanding games during 2019, but his activity is a bit questionable and nobody is too sure about his level of SS experience. The latter is coming off of a disastrous SPLX, so the jury is still out as to if Earthworm is crust or not. Those two aside, the Raiders also have standout BW player dice, who is in very good form as of late and determined to put up a strong record. In old generations, they also have Marshall.Law 2.0 in SM; if Posho can somehow return to his Smogon Tour-winning form, then this will be one of the best picks of the draft, but otherwise it could be a long season for the Raiders in SM. Lycans in ORAS brings them another high ceiling pick, but reliability issues on a totally different front could plague them here as well. Moving downward, ToF is back for another campaign in DPP, proving that some things never do truly change. In a weaker field, many expect the veteran to do well if he still remembers what things do, which previous years indicate he will. Perhaps the most hyped player to have not yet played an SPL is pasy_g, who cost 18k to play ADV. If he can live up to the high expectations, then the Raiders will be set in this tier, but that is still a big "if" due to inexperience. Rounding out old generations will be streaky RBY player MetalGro$$, who will be a bit better off mentally with Ortheore being nowhere in sight nowadays. The remaining SS OU slots prove to be very worrisome for the Raiders, as reiku has been ridiculously inactive for years now and Lusa has yet to play in an SPL, leaving us to wonder what the Raiders truly had planned here, as there were arguably much more reliable, inexpensive options. Thankfully, they did value depth, acquiring substitutes Vulpix03 and Simia who could fill in without much hesitation. Finally, respectable LC prospect LilyAC and long-time DOU player kaori, who has flirted with playoff success and season-long failure, will round out the lineup. The former will do just fine if they avoid timeouts, especially with both managers providing strong support, whereas the expectations surrounding the latter are a bit uncertain; at least kaori has the support of friend and fellow DOU player Lunar, which could come in handy. The Raiders also have utility substitute and second-to-Aurella scouter ChillShdow, who could prove to be useful in a number of ways. As weird as this Raiders roster looks from a price allocation standpoint, they certainly have their fair share of powerful slots. If they can execute, they are a capable bunch, but that is still largely in question due to the inexperience ranging from managerial slots to lineup slots.
Key notes:
- dice and pasy_g combined for nearly 45k; these two will have to bring in consistent wins in old generations in order to prove their worth. Will this be the case or will one of them encounter struggles with the top-heavy BW field facing dice and inexperience facing pasy_g as a potential problem?
- reiku and Lusa are both starting in SS despite not really being regarded as starting options going into the auction. Will they be able to exceed expectations and their low ranking or will they both struggle as anticipated?
- This team lacks much of a standout leader with both managers being limited in official experience and metagame expertise outside of LC. Will this prove to be a problem or will a more verbal and versatile presence like dice step up and help make the most of this team?
The Wi-Fi Wolfpack
Led by the powerhouse managerial duo of TonyFlygon and ABR, the Wolfpack are poised to continue their consistent trophy contention that spans over the last few years. While Tony fell short of SPL glory last year, bowing out in the semi-finals, he led a team that had ABR as its star player into the winner's circle during SPLIX in an impressive fashion. Last year was not a completely lost cause, however, as the Wolfpack picked up star player Charmflash for a cheap sum and they now him have retained for a mere 10k despite being one of the top ranked SS players. Assuming Charmflash is able to lay off of Ditto just a little bit, his creative mind for the game coupled with his timely aggression can go a long way. In addition, they also retained Welli0u, who is considered to be quiet, but deadly, and will likely have a strong season in SM OU. With the support of these two and ABR, who is sure to get involved with the teambuilding process for a number of tiers, other SS players Star, who is coming off of a mediocre SSD, and The Hallows, who has yet to stand out in official tournaments, will hopefully improve upon recent results if they are able to execute in-game. Star cost a hefty sum for someone with a negative all-time record, but many believe that he is better than his record indicates, so time will tell if this is true and he can live up to the hype or if the hype was merely a product of the Northeast mob mentality and blind faith. Speaking of hefty sums, BKC will be playing ADV for the Wolfpack; while he is undoubtedly one of the best players of all time, BKC had a rough 2019, and many are curious to see if he will bounce back. Accompanying him in old generations will be a pretty diverse cast of characters. Sjneider is a fairly newer player, but he has had some strong showings in recent tournaments such as SSD and now he is put up to the task of playing ORAS, which he will presumably do with ABR's handpicked teams. Pearl will get another go in BW after playing it in WCoP. While he may not live up to his lofty price tag, many are expecting him to at least put up a decent record as he is a strong overall player and the BW pool is arguably bottom-weak. BIHI, on the other hand, is a lot less experienced in official settings but has worked his way into the conversation as an exciting DPP prospect. With the DPP field being all over the place, BIHI may be able to make a name for himself with the assistance of BKC in the teambuilding department. sulcata and Sceptross round out the old generation core of the Wolfpack; the Milkman is hoping to deliver another positive experience after proving that he is more than capable over the last few years. Sceptross, on the other hand, had a poor showing last year, and if his struggles continue into this season, then rozes may come in relief if he is no longer too scared busy to start. Moving back to SS tiers, HT is in LC, where he has limited experience. He is currently learning the tier through the LC Snake tournament and also has the support of Star, who always keeps up to date with LC. Finally, SMB is in DOU, and he is supported by Stratos; this combination is likely one of the best DOU has to offer this SPL, as SMB is already a top player and more than capable on his own, but Stratos also follows the tier closely and can help out plenty with preparations. This Wolfpack roster is well-rounded, but a number of historically strong players are going to have to live up to high expectations and even higher price tags if they wish to cement themselves as favorites once more.
Key notes:
- BKC did not do his best in WCoP and Snake. In addition to this, he was not enthusiastic about having a high price tag in SPL. Despite this, he went for a large amount and is going to be relied upon each week. Will he be able to find his old form and dominate, or will he continue to struggle?
- ABR is typically very involved with teambuilding in tiers from ORAS and up. Previously, teammates have both commended his great efforts and said that he has crossed the line, asserting his authority a bit too far into their individual processes. Will he be able to find the ideal middleground, or will this be cause for concern on the Wolfpack?
- The Hallows, Sjneider, and BIHI are all fairly inexperienced players, but the Wolfpack have very limited substitutes. Odds are they are going to have to play most, if not all of the weeks. Will any of these slots prove to be problematic, or will all three work out and leave the Wolfpack in fantastic shape?

bro fist: 1.222
Eo Ut Mortus: 3.556
Empo: 3.666
TDK: 5.333
Charmflash: 5.333
Trosko: 5.778
Sacri: 6.222
Lopunny Kicks: 7.3333
Star: 8.4444
Insult: 9.000
FLCL: 9.222
teal6: 12.889
xray: 13.222
ima: 13.556
blarghlfarghl: 13.667
Jayde: 15.667
tace: 16.333
Twixtry: 17.000
le LLiolae: 17.000
Aim: 17.333
Christo: 17.444
1 True Lycan: 18.889
Nat: 20.444
relous: 21.000
ZoroDark: 21.111
Soulgazer: 22.667
The Hallows: 22.778
Garay Oak: 24.556
Lusa: 24.667
reiku: 24.667
---
1. bro fist (1) | teal6 (12) | xray (13) - Sharks
The Sharks did not mess around in SS; they spent 49k on the tier and ended up with the top-ranked core as a direct result of that. While M Dragon and Conflict know their way around old generations better than any other manager/retain combination in the tournament, they do not keep tabs to the same degree in SS. While they are not totally in the dark, it was a wise decision of them to invest heavily into the current generation. bro fist is no stranger to the spotlight, having successfully dueled in a plethora of tiebreaks and high-stakes situations. Couple this experience with the fact that he has a whopping +30 on the sheet, which is second only to ABR, and it should be no surprise to see him atop the rankings once more. While he may not be as strong of a builder as he is a player, John still knows what he wants to use, and he will be able to bounce ideas off of the two other starters, both of whom he has teamed with previously, and the motivated substitute Indigo Plateau. teal6 finds himself getting an opportunity in the current generation after being stuck in RBY and LC for the last couple of years; his aggressive playstyle works quite well in conjunction with his unique take on teambuilding. teal is not afraid to bring out the heavy artillery such as Haxorus, leaving us to believe that his blitzkrieg-like assault on opposition will have as much, if not more, success than his endeavors throughout other metagames has. The main drawback about teal6 is that his teams may have defensive holes or rely on inconsistent offensive synergy schemes, causing more lopsided matchups that could minimize the effect of his bold play-making in the games. If this can be avoided, then teal6 is a promising prospect in SS this SPL. xray is a similarly strong SS option for the Sharks, but for very different reasons. The German ORAS standout has struggled to be consistent outside of generation 6 leading up to now, but he has vowed to make a big name for himself in SS. The jury is still out on if he will be successful in this endeavor or not, but given his relatively high name value and the amount of time he has spent playing the tier thus far, his slightly above-average ranking should be of no surprise to anyone. Historically, he has a record that is barely positive, but SPL is his best tour and his 23-14 mark in the tournament has to be a source of optimism for the Sharks. Anything can happen in SS this SPL, but many believe the Sharks will be making a big splash in these uncharted waters.
2. Empo (3) | FLCL (11) | Twixtry (18) - Ruiners
The second greatest army of the SPL XI war finds their OU core to be ranked the second greatest in this SS OU pool. Empo takes the 3rd ranking after being a dominant current gen OU force for the past couple of years, claiming results such as the Smogon Championship win, consistent top placings in Smogon Tournaments, and a formidable 21-14 all time record. Very quickly in his Smogon career has Empo risen to the top of many people's personal OU rankings—and it seems to be deserved. Empo's aggressive playing allows him to stand out despite being a bit more reliant on his primary playstyle than your average top pick may be. Funnily enough, the pizza cooker has only been playing for a fraction of time compared to the Ruiners' 11th ranked player, FLCL. Year in and year out, FLCL has good showings across the trio of team tournaments and even makes splashes in a few individual tournaments, such as when he earned back-to-back finals to Smogon Championship and Smogon Tour. Prior to SPL X, FLCL looked to be in a bit of a slump, but he managed to pull himself out of it last year by scoring a 6-3 record in a fairly strong BW OU pool. FLCL is not particularly known for his CG OU prowess, but he will look to prove that his battling skill and veteran status will be enough to remain firm against this sprawl of newer players. Finally we have Twixtry ranked 18th. A newfound prodigy from Team Europe, Twixtry has been making strides to solidify himself as a force to be reckoned with in OU. Twixtry has only participated in one edition of Snake and WCoP so far, but between those he has achieved a record of 7-3. Never going out of his way to be flashy, Twixtry shows up and plays no-nonsense Pokemon. In this generally weaker pool of OU starters, this style should be good enough to find results as he has done before. The Ruiners' OU core is backed up by the formerly tourbanned Sayuze and currently shunned Valentine, two players who could certainly be fine if they are needed to sub into OU due to tier juggling of Empo and FLCL or a poor start from Twixtry. Expectations are high for this group.
3. Eo Ut Mortus (2) | Sacri' (7) | Garay Oak (28) - Cryonicles
The Cryonicles have what may be the best one-two punch in all of SS to start off their new generation core. Eo Ut Mortus and Sacri' both finished off SM well and seem to have transitioned to SS without much struggle whatsoever. Unfortunately, their third slot cooled off the Cryonicles' ranking quite a bit; NU mainstay Garay Oak is getting his first consistent playing time in a current generation of OU, and his inexperience is reflected in his ranking. While there are whispers that Updated Kanto or Leftiez could take the third spot, which would be a significant improvement in terms of ranking, even then this slot still will not quite live up to the sky-high expectations of the first two slots. Eo broke out in the middle of SM and has put up continuously strong records ever since then. He is a very crafty builder, responsible for numerous metagame trends back during SM such as Wish Clefable and Mega Aggron. This playstyle should translate well to SS, so expect another strong showing from Eo. Sacri', on the other hand, put up more middling results throughout parts of SM but finished strong with a 6-3 SSD3 and never let go of that momentum during the early stages of SS. While there are question marks surrounding the form of each player in such a new metagame, Sacri' has been one of the more active players and builders, leaving many confident that he will replicate his recent SM success in SS. One of the few issues with Sacri' is that he tends to run balance and bulky offense only; in a metagame with a limited pool of viable Pokemon already, this could lead to him becoming quite predictable over the course of the season. Sacri' will have to show his adaptability to live up to his high ranking. Finally, Garay Oak rounds out the SS core of the Cryonicles for the time being. Many are unsure as to how he will do in an OU metagame in an SPL setting, especially seeing as he did not live up to ridiculously high levels of hype during SSD3 and his all time record is a mere 17-17. Garay will likely be able to stumble to a few wins on sheer effort alone, as he is a very motivated player, but he may be in for another long season if he remains in SS the entire tournament. If not, then Leftiez and Updated Kanto are both middle-of-the-pack options who can fill in, but that will leave Garay in either SM or ORAS to fill the void, which will lead to similarly mediocre projections.
4. Charmflash (5) | Star (9) | The Hallows (27) - Wolfpack
The Wolfpack also have a strong SS core, which should be no surprise, as their first move was retaining Charmflash for a mere 10k. With ABR as a manager and Charmflash in the first SS slot, the Wolfpack appear most likely to use ungodly numbers of Pokemon with Protect and teams with Ditto. This duo reeks of fat balance spam, but that is not necessarily a bad thing given how well Charmflash can pilot these squadrons and how poor the playerbase is at handling them. Coming off of a SSD3 victory, Charmflash is poised to build on this success, establish himself as a top player, and become one of the most dominant SPL players in recent history if he is able to replicate results from last season and live up to his ranking. Of course, he will have his fair share of obstacles to overcome, especially if people take extreme measures to try to counteract the collective style of Charmflash and ABR. The scary thing about this duo is that they can and will get ahead of the curve, which teammate Star failed to do during his mediocre showing during the aforementioned SSD3. Despite boasting a top 10 ranking this SPL, Star was ranked even higher in Snake and put up a pathetic 2-5 record. His all-time record is now negative, and this is despite playing a lot of LC over the years, leaving many to wonder if he will ever live up to the hype. This may be one of his last chances to prove the entire world outside of the eastern coast of the United States wrong, but he has great support and seems to be motivated to make this generation his best one yet. Star has been performing well in SS tournaments thus far and also has been near the top of the ladder for weeks. There are plenty of question marks surrounding Star, but the fundamentals are there, the support is there, and the ceiling for him as a player is high—it is just a matter of execution at this point. Rounding out the Wolfpack lineup in SS is The Hallows. He has been regarded as more of a substitute over the years, but now he is getting his first real experience as a consistent starter. The Wolfpack seem to see promise in The Hallows, so perhaps they can provide him with the support necessary to shed his mediocre official tournament record and string together some victories. The pride of the United Kingdom may not be a big name and may not be the most experienced, but last SPL he was said to be a positive presence, and he has the opportunity without much pressure. Many are worried that he simply lacks the playing ceiling to compete with top players, but in a new generation anything is possible, so we shall see how this pans out over time.
5. TDK (4) | Christo (21) | Nat (23) - Tyrants
The Tyrants had a strong draft overall, but SS appeared to be one of their weaknesses, assuming Blunder was not playing it. Then, the Bigs came calling, and one TDK later, we find the Tyrants with a respectable SS core. While this trio is only ranked in the middle of the pack, they also have the prospects of blunder or John W moving into SS as the tournament goes on as well as the support of the pride of IDM and his lordsquads, CTC, if necessary. TDK finds himself ranked fourth despite the literal army of individuals making memes at his expense to try exposing him as overhyped. His tournament performances over the last year have been nothing short of mediocre, but TDK finds himself motivated to do well in the new generation and backed by the highest price in the entire auction, so perhaps this will be a turning point for the Tyrants' star player. He has already been in the lab, exploring the ins and outs of the new generation over the last month and change, so it will be interesting to see what he comes up with this SPL. Christo and Nat will be joining him in SS. Both of these player have done quite well in lower tiers over the course of SM; Christo was seen as a consistent force to be reckon with in UU, and Nat was ranked near the top of RU over the last couple of years herself. While their ability to transition to a stronger playerbase and replicate results is in question, Christo and Nat have been practicing SS OU regularly and seem to be capable of playing the tier at a high level at least. They are both ranked relatively low due to lack of OU experience, but either can be a dark horse in this field due to their historic success in tournaments and motivation to prove themselves in a new format. Oftentimes these secondary motives can work as fuel to help players perform closer to their ceiling, and that is definitely what the Tyrants were going for with this duo.

5. Insult (10) | blarghlfarghl (15) | Relous (24) - Classiest
Managed by active current generation player FMG, the Classiest made sure to field a capable trio of SS players. Right off the bat, they retained Insult, who is coming off of a 7-4 SSD3 that is accompanied by a bright green trophy. While Insult is still a relatively new player, he went positive last SPL after flirting with individual tournament success and doing well in some smaller circles. He then managed to make it onto US Northeast, where he went 1-1, losing to teammate blarghlfarghl. Overall, Insult is a respectable SS player, but he will require some support with teams, and his team has that with FMG, KratosMana, and even Raiza. Speaking of blarghlfarghl, we will get to him later, as first we must discuss quiet German phenom Relous. Not only did he have a similarly strong SSD3, going 6-3 himself, but he also went positive in three of four official tournaments he has played in and has shown a strong grasp on every modern generation of OU. Unfortunately, he does not have much name value due to him being on the quiet side and foreign, but relous is a threat in this field and his price of 10.5k is justified despite his mediocre ranking. Apparently we have to talk about blarghlfarghl, so here goes nothing. If the trend was not already clear, the Classiest went with players who did well in SSD3 SM, with blarghlfarghl rounding out the group with a 5-2 record himself. Despite limited experience and success leading up to this, many believe that blarghlfarghl is more than someone who just wins off of good matchup, which is what he was made out to be going into 2019. The post-Lavos pride of US West may have his head up in some Ben Shapiro meme-filled cloud, but he has proven to be plenty competent in SS thus far; do not let his middling ranking fool you as blarghlfarghl is plenty capable of winning games. All things considered, the Classiest do not have the same starpower as other teams in SS, but they have a very balanced and recently successful group that could produce some strong results.
7. Lopunny Kicks (8) | Jayde (16) | ZoroDark (25) - Scooters
FlamingVictini is slowly turning into crust through his inactivity and preference towards managing instead of playing, so he decided to surround himself with even more crust in the most recent generation. Drafting two older BW players for SS was a bold strategy from the Scooters, but at least they are accompanied by standout retain Lopunny Kicks, active current generation playing assistant manager TPP, teambuilding aficionado Talah, and Mexican/German/closet weeb/substitute Leo. This group is diverse in terms of background, playing experience, and Smogon tournament history, but with them brought together you get a pretty mediocre collective from a rankings perspective. Lopunny Kicks is ranked the highest, and this should be of no surprise to anyone who has paid attention to SM. He is crafty in the builder and assertive in the battle, overwhelming a lot of the less established players and putting up a strong fight against top players, too. While he may not quite be in the highest echelon of active players yet, Lopunny Kicks is quickly getting himself in the conversation, and he is not going to slow down this SPL. Jayde, on the other hand, is coming off of a fairly long break from Pokemon. He was regarded as a top BW player when he was last active, but this is not BW, nor 2017. He is going to have to prove not only that he can play at a high level still, but also that he can do it in a relatively new environment against unfamiliar players in order to live up to a lofty price tag. Jayde is without doubt one of the highest-ceiling players that are not ranked in the top half of this field, but ceiling only matters if you can execute well enough. ZoroDark rounds out this trio; while he may not qualify for crust, as he has played in just about every official tournament and done relatively well, he still is not the most active anymore, and many wonder if he will be able to pick up another generation on short notice. Zoro's SS knowledge and experience thus far is virtually unknown, so his rank was likely deflated a bit as a reflection of that, but he did adjust well to SM over the last year, so there is hope. The thing is that, with there being so many more active and motivated players, that hope can easily dwindle down if he is not able to put in the effort to learn enough to win games consistently. The Scooters took some risks in SS and the rankings made sure to let them know that, but not all is lost if they get some strong showings from heroes of the past.
8. Tace (17) | le LLiolae (19) | 1 True Lycan (22) - Tigers
Rumor has it that Evan. was not sure what SS stood for going into the auction and tennisace got bored after spending a large fraction of his money on McMeghan early on in the auction, so it should be no shock that the Tigers have an SS core that looks like... this. They have absolutely no SS anchor, no starpower, and nobody with experience in SPL before last year, which is honestly impressive in all of the wrong ways. It is true that they have Eternal Spirit in SM, but he supposedly dislikes the new generation. Rexus and Steve Angello are on the bench, potentially able to provide support or substitute in, but thinking they will do much better. Overall, the Tigers are likely to do poorly in SS unless they switch things up and get robjr in the tier, who is closer to a UU standout than an OU anchor anyway. Tace is at least a capable starter, going 10-4 in SM last year over WCoP and SSD3, but he is still very young, and nobody is sure about his form in SS. If he is able to replicate results from 2019, then the Tigers may be able to salvage this situation. le LLiolae was able to shed the infamous Contrary Calm Mind incident with a 4-2 SSD3 and strong OLT showing, but there is still a very small sample size to go off of. The highlight of 1 True Lycan's time on Smogon thus far is beating bro fist in a controversial game, nicknaming himself The Baron, and then proceeding to get benched halfway through the season anyway. He has had a few quiet, but strong, WCoP showings coupled with a good performance in SSD2, but he managed SSD3 and there is not much confidence about his current level of play throughout the community. He and le LLiolae could perform well if they are able to distance themselves from their mistake-prone natures that have previously hindered their attempts at finding consistency, but this is much easier said than done. The Tigers are going to struggle in SS unless all of the stars line up and they overperform. Perhaps tennisace will inspire these three to become worldbeaters, but when he wakes up from that dream and sees that they are instead down 5-6 with an SS game to go, he may be a bit less optimistic.
9. ima (14) | aim (20) | soulgazer (26) - Bigs
The Bigs have a roster larger than Void's ego and Soulgazer's addiction to baiting people in the SmogTours chat, but they somehow could not field an SS lineup better than the Tigers. With retain Sabella busy elsewhere, ima is called upon to anchor this trio that consists of two veterans. ima was one of the more surprising top performers of SSD3, going 8-3 despite being regarded as more of a substitute coming into the tournament and not having had much success prior. He has shown a lot of interest and activity in SS thus far, too, which leaves him positioned for another strong showing this SPL. Quite on the contrary, YouTube sensation aim may not be uploading as many games this time around, as he took a dominant SPL in RU and turned it into an 0-2 WCoP and a no-show last Snake. Seeing as he is quite busy with both YouTube and real life, many wonder what form he is in for tournament-level SS games. If he is able to use the support network that is too big to even consider listing out here, then perhaps his in-game piloting skills can carry him to a respectable record, but he is going to need to put in some work in order to get there. Soulgazer is in the third SS slot for the Bigs. His ceiling as a player is absurdly high, and this has shown on a number of occasions when he has just shredded through entire lower tier playerbases. However, his activity and motivation are equally in question here, and they are both needed more than ever if he is to transition successfully to a new generation against a stronger playerbase. Because of this uncertainty, Soulgazer is ranked very low, but if he is able to play at levels we have seen from him historically, then he can flip that around. There are so many ifs in that equation, however. At the end of the day, the Bigs have a mediocre SS lineup on paper with a ton of support that they will need in order to get the most out of two players that are desperately trying to avoid "has-been" status in a community that keeps on moving forward. Hopefully for the sake of Stone_Cold, veterans aim and Soulgazer will make him proud, proving the doubters wrong and making a dozen substitutes happy that they contributed to anything more than a couple zingers in this Power Rankings article.
10. Trosko (6) | Lusa (29) | reiku (30) - Raiders
Kingler12345 and Corporal Levi managed to turn a 10k Trosko retain into the worst ranked OU core in the entire tournament. Do not ask how or why, but they did it. Trosko is one of the most promising prospects in the player pool; he did very well in both SPL and WCoP. While his activity has dwindled since then, he signed up and expects to be an active player throughout the tournament, making his high ranking a complete no-doubter. One wonders if—actually, one outright knows that—the Raiders failed to take advantage of this retain, however, as they then proceeded to draft two SS starters who have not shown any signs of being viable options. lusa had a respectable WCoP showing for team Latin America, but he has always been regarded as a relatively clicky player, and many believe his strongest format is ORAS. He has never stood out in SM, and nobody has seen much from him in SS. reiku, on the other hand, is a complete unknown. On his own, he is more likely to abandon his team due to computer issues for what seems like the dozenth time than he is to learn a new generation and perform well. reiku was at one point a force to be reckoned with in ORAS OU, but those days are long gone, as he has simply flirted with mediocrity and inactivity ever since then. Rumor has it that he is in close quarters with teammate Trosko, so perhaps this can provide a boost in activity and performance for him, but anything short of this will likely lead to the Raiders having second thoughts on their draft strategy here. Simia is a substitute and supporter who at least has some experience, so he could come in handy with teams and a potential relief appearance for either of the two more questionable slots in this line-up. Vulpix03 also is a competent modern generation OU player, but he has no experience whatsoever and was supposedly only drafted due to pasy_g, an ADV player with absolutely no SS ties, recommending him. There is not much sugarcoating it: the Raiders have a bad SS core and they are going to need to overachieve in multiple slots to put up a respectable collective record. Hopefully Trosko and the old generations can carry.
---

1. SMB: 1.556 - Wolfpack
After a meteoric rise to the top of Doubles OU in 2018, SMB has been incredibly consistent and established himself as one of the best players in the tier. It is no surprise to see SMB at the top of the power rankings this time around, and the advent of a new generation will likely see his creative teambuilding style become a huge advantage. Typically a lone wolf in team tournaments, SMB is backed by a resurging Stratos in SPL XI, who returned from exile to post a respectable 2-2 record in Smogon Snake Draft III. Also known for his ability to build unique yet effective teams, Stratos's workhorse mentality combined with SMB's skill on the field of battle will very likely lead to a prolific DOU season for the Wolfpack.
2. Ezrael: 2.222 - Bigs
After a dominant 8-1 showing in the regular season of the recent Smogon Snake Draft, Ezrael finds himself towards the very top of this power rankings. #teamjon supporters are rarely disappointed in Ezrael's team tour performance, as he's grabbed a positive record in all his showings thus far. If that wasn't enough, the MAGMA BIGS also have Nails and Frania on their roster, both very capable Doubles players in their own right. If there was one possible critique to give Ezrael, he tends to rely on similar team styles throughout tours, making it a bit easier for opponents to scout and prepare. In addition, the few times that he's strayed a bit from his own beaten path, the results haven't been stellar. Still, his records and play speak for themselves, and the rankers agreed that Ezrael is one of the largest threats in this pool.
3. stax: 3.111 - Classiest
After taking the year of 2019 off from team tournaments, stax is back for his first tussle on the big stage since Smogon Snake Draft II. The pinnacle of consistency within the DOU circuit, including a win in the most recent and final SM DOU Seasonal, stax has always found himself to somewhat underperform in team tournaments. Luckily for stax, underperforming when you're as good as he is means he tends to go even instead of putting up 9 wins. stax is also another typical solo act that finds himself with support this time around in the form of DaWoblefet, whose main accomplishment in DOU is creating a team so heinously annoying that everyone is thrilled SM is finally over so we never have to see Durant + Gothitelle again (....unless?). With the help of a creative mind and the rejuvenation accompanying some time off, stax is certainly capable of breaking his curse and producing one of the best DOU records in this tournament.
4. Memoric: 3.667 - Scooters
Returning to team tournament action for the first time since Smogon Snake Draft I back in 2017, Memoric has found new life in his veteran years. Coming off an appearance in the finals of the 2019 Doubles Invitational, which was preceded by making at least the top 8 in three different 2019 DOU Circuit tournaments, Memoric has proven that he's back and better than ever. While Memoric isn't necessarily known for his building, he is backed by talkingtree, who is regarded as one of the best builders in the tier by far and already has a team tournament trophy to his name. If Memoric and talkingtree find their groove, the ceiling for this duo is very high.
5. Tman: 4.444 - Cryonicles
Though he is no longer UUndefeated in team tournaments, Tman stepped up big time in Smogon Snake Draft III, earning a 5-2 record after taking the reins from qsns. A known purveyor of hyper offense, Tman will be looking to drop a brick on the gas pedal and capitalize on his first opportunity to be a solo starter in a team tournament. While he is flying solo, he never has a shortage of teams in his builder, so don't expect his isolation on the Cryonicles to affect his performance. He has also stated that the beginning of a new generation is his favorite time to build teams and play in tournaments, so watch out for some new ideas and big wins from Tman in SPL XI.
6. MajorBowman: 5.000 - Tigers
An uncharacteristically poor SPL last year has MajorBowman falling to the middle of the power rankings after routinely, and deservedly, being a mainstay at the top. With a new generation starting, MajorBowman may have a reset to his glory days, but even if he doesn't, the WRAWNer will be a difficult beat. Though the Tigers haven't drafted any designated Doubles support, manager tennisace has played enough Doubles to be a decent testing partner and building sounding board, so Bowman isn't left totally stranded. MajorBowman was almost unanimously placed in the very center of this pack, but if he gets momentum on his side, don't be surprised to see him claim one of the best records in the tour.
7. marilli: 6.889 - Tyrants
marilli has taken a few years off from team tours, with SPL IX being the Tyrant representative's last showing. Though marilli earned a 7-3 record in the first Smogon Snake Draft, this hiatus and a 4-7 SPL IX leave his potential in this tour a bit of a question mark. As the only Tyrant with Doubles experience, crust could lead to a rough time in this pool with no real backup. However, manager reyscarface has said that last year's star Tyrant DOUer emforbes will be in the server; although emforbes wouldn't be able to sub in for marilli, as he didn't sign up, having a strong builder and testing partner definitely helps. If marilli is able to get back into form, he could do well, but the uncertainty factor leaves him towards the bottom of these rankings.
8. kaori: 7.333 - Raiders
It appears as though kaori has decided to take a break from his monthly (weekly?) trips to Tokyo and return to the team tournament scene as a player for the first time since SPL IX. Considering his lack of activity in circuit tournaments as of late, not to mention the same from his partner Lunar., kaori's ability to produce results may rightfully be called into question. However, a return to form could see kaori earning some big wins and posting a respectable record, so don't count him out just yet. Whether or not kaori is able to shake off the dust will determine the fate of the Raiders' Doubles slot this time around.
9. qsns: 7.333 - Ruiners
Previous DOU-support-and-Hearthstone-main qsns finds himself with a fair amount of pressure to perform as the only player that can fill in this slot for the Ruiners. Though qsns was formerly known as Croven's building slave, he has a decent amount of playing experience as well, which adds up to a very solid 5-1 record across four tours, though never with more than two games played in a single tour. Without any background as a starter, and certainly not as the sole DOUer, qsns still has a lot to prove. If he can find consistent success across a full season, qsns has potential, but that is by no means a guarantee, and so qsns ends up near the end of this list.
The Stark Sharks carried on their tradition from last year of picking up an unknown name for Doubles, at least in the sense that Mr.GX is a total rookie when it comes to team tours. A fairly consistent history in the DOU Circuit earned Mr.GX his place here, but the Mew Mew spammer's results never quite put him at the top of any tournament, instead claiming four top 12 finishes in DOU Seasonals, which included one 4th place finish this past summer. The Sharks' gambit with fespy last year didn't go very well, so it's a little surprising to see them go for a similar strategy here again, but support from the slightly-more-experienced Kiichikos does improve their DOU prospects a bit. Expectations are low for this duo, but if they outperform these expectations then the low combined cost could be worth it for their draft.
---

1. ggggd: 2.000 - Cryonicles
ggggd, or Pablo as he's better known, has perhaps the best playing reputation of any player in this draft. Despite not playing seriously for over a year, his dominance is so well remembered that he was able to secure the top rank. This top rank is not without some questions, though: there are doubts about his confidence and motivation, and without support, his lack of building ability may finally hinder his success. He is likely receiving support from Coconut, but her support has never come through on an SPL level in the past, and the teams that she has supported in smaller tournaments have been relatively unsuccessful. Still, the rankers were fully aware of these concerns and still gave Pablo the first spot, so clearly there is a lot of faith in him within this pool, and if he can procure decent teams he should be a major threat this season.
2. jake: 3.778 - Ruiners
jake is a decorated veteran who started off as an incredibly talented BW NU player around seven years ago, with the name Zebraiken. Often considered to be one of the top 3 players at it with FLCL and Annoyer, he transitioned to LC around SPL 8 during the advent of SM, but he was seen as middle of the pack by community and tour consensus. During Snake 3, he "burst" onto the scene in a sense in that the LC community immediately took notice of how well he was doing. He started off 7-1 in the first 8 weeks and then finished 1-2, which was a small dent that unfortunately contributed to his teams' finals loss. jake usually brings offensive teams without focusing heavily on pivots, mostly trying to use new innovations and weird sets to catch his opponents off guard. His teams aren't very solid, so he's susceptible to the bad matchup here or there, but he's consistent in that the pressure doesn't really get to him, and he's a pretty known quantity. He has a different idea on the metagame from most LCers and sticks to his guns, but in the new, unstable SS LC metagame, jake might struggle to find his footing. This is where jake's supporter Shrug comes in, being someone he can bounce ideas off and build with. In the worst case Shrug could also be a great sub, but it's very unlikely that someone as reliable as jake has to miss any games.
3. LilyAC: 3.889 - Raiders
Fresh from a 6-3 in Snake with little support and only costing 4.5k, LilyAC might just end up being the LC steal of the draft. She might seem like an odd pick on a surface level considering that her extensive metagame knowledge might be redundant given that both of her managers specialize in LC, but a deeper look into her managers reveals why a LC main is so important for this team. Having Kingler and Levi may seem like a massive advantage in LC, but in reality the terrible advice of the former should completely cancel out the good advice of the latter. Her pick makes much more sense in this context, as she has the meta knowledge to know to ignore Kingler. SPL may even be a slightly easier pool for Lily, as BurntZebra's absence should shave off a guaranteed loss.
4. Luthier: 4.000 - Tyrants
Luthier is seen as immature; that he is. He is seen by some as a bad teammate; that he definitely is not. The last Snake Draft proved to be a great boon for Luthier, as he won the final game of the tournament against jake, cementing himself as arguably the best player of the year. Luthier is known for his ability to dismantle key threats and pressure the opponent as a result, so expect fast-paced play from him throughout the tournament. With that in mind, however, he is not particularly noted for his teambuilding skills, and the teams that he does build tend to be quite predictable. Without building support from just about any of his teammates, Luthier will be on his own to build successful teams, despite making it clear that he is not a fan of the current metagame. Either way, expect a high level of play from Luthier this year.
5. Serene Grace: 4.667 - Classiest
Serene Grace, most well known for being an innovator in the LC metagame, is being given his chance in the spotlight to start in SPL. While this is not his first tournament, as he was on the Bushmasters in Snake III, this tournament will give Serene the chance to shed the reputation he established for himself in the last generation of being one that needs to cheese people in order to win games. With that in mind, Serene Grace has shown several peaks of skill over the course of the prior generation. What he appears to be going into SWSH LC seems to be more of the same—impressive. With an impressive 3-2 record, only losing to people on this list in the Ekans Draft Tour, Serene has played in several high-stakes games in the metagame already, which will hopefully transition to a solid SPL showing.
6. tazz: 4.778 - Scooters
Though he entered Snake Draft 3 as what many considered to be its top LCer, an early exit by his team and the resulting lack of motivation ensured tazz a disappointing 4-4 record. This is coupled with how slow he has historically been to adapt to new metagames, taking years longer than other top ORAS players to get accustomed to SM and re-establish himself. The bad news ends there, though. He is already looking to replicate his success at carrying an entire team to victory in the last LCPL of SM, as his current team has reached finals in Ekans; clearly, he has been adapting to SS much more quickly. Peak form tazz is an intimidating prospect—he has always been seen as one of the more consistent LC battlers, and you'll of course be hard pressed to find someone within the LC community that ranks tazz outside of SM LC's top 2 builders. This will be augmented by zf and ZoroDark, both of whom had fantastic LC performances during SPL 8 at the start of SM, and who may be able to pick up the slack on the off-chance that tazz doesn't pan out.
7. Osh: 4.889 - Tigers
With a notable result in both the prior SPL and Snake III, Osh has had success throughout multiple tiers over his tenure in the community. His appearance in Little Cup, however, is nothing to scoff at. Despite being ranked 7th, Osh has multiple successes in Little Cup, including being a former LC Champion and notable wins in the Little Cup Premier League. You would think with the ability to adapt to a new metagame coupled with his raw skill, Osh would be a very safe pick to be the best LC player in the tour, but he has not transitioned well into the new generation. With a middling 0-2 in the Ekans Draft Tour, Osh has not really been successful in the current generation as of yet. While this would normally not be worrisome, as Osh's natural skill will carry him far, this facet combined with his lack of involvement in the community or support on the team, Osh might have difficulty keeping up with some metagame trends that could potentially catch him off guard. Needless to say, if Osh can overcome a slower start, expect a dominant performance this SPL.
8. trash: 5.889 - Bigs
It's not hard to see why trash enters the tournament as its lowest-ranked LC main. He was drafted as a starter in Snake 2, with no results to his name except for a reputation as a capable teambuilder, and proceeded to go 1-3. He then followed this up in Snake 3 with a 2-3 LC record, having spent the prior months banned from the forums and still without notable LC records. On the other hand, it only takes a bit more digging to see why he's still a serious contender. His claim to fame has always been in his building, especially his ability to get a good gauge on the metagame. The Snake Drafts took place in relatively developed metagames, whereas the fresh SS LC metagame may be what trash needs to shine. So far, SS trash has been looking pretty good; he is currently 4-2 in Ekans draft and, as a builder, has been a major component toward his team reaching finals. If it comes down to it and trash instead replicates his past failures, though, the Bigs should be fine still; they have the equally capable Ninjadog waiting in the wings.
9. HT: 7.111 - Wolfpack
Longtime UU player HT is going to be playing LC for the Wolfpack this season. While he is not a mainstay in the tier like many players ranked above him, he is still a capable player. HT was able to go 3-1 in the recent LC Ekans Draft tournament, including a couple strong wins against mad0ka and Lycans. In addition to this, longtime LC player turned wannabe OU bigshot who still can support LC Star is on the Wolfpack and will be able to provide HT with plenty of teambuilding and testing each week. This low ranking is largely a testament to his lack of experience in the tier in an official setting, but nobody should sleep on HT as a player given his recent results in both team and individual tournaments. HT is a candidate to be the dark horse of LC this SPL if he takes the time to adjust to the metagame and can make use of Star's support. However, if he is unable to adapt, then HT could be in for a long season in LC.
EviGaro would not be most managers' first choice, or their second choice, or even a choice in general. Pretty unknown to the LC community as well as being seen as pretty much an outsider in LC community conscience, there's not much Evi has to show in terms of past results. With more known quantities within the community such as BurntZebra, mad0ka, and London13 not being drafted, as well as teams missing out on Ninjadog in the auction, it is really a wonder what the Sharks were thinking with this pick. In Evi's defense, she went 6-3 in her main tier, RU, last year on the same team, so it's possible the Sharks decided to go with a legacy pick instead of looking at the pool of LCers who played in SPL or Snake. Perhaps her SPL record and a 3-0 record in the recent LC Ekans tournament gives her team some hope that Evi can perform in a pretty difficult field. If this doesn't pan out, Evi does have Alkione—mostly an outsider to the tier—as support. Additionally, frisoeva is starting in a different tier but can provide Evi with some assistance. In general, though, the Sharks' LC stands out like a sore thumb in a field of mostly decorated, well-established LC mains that are respected within the community.
---

1. blunder: 1.000 - Tyrants
YouTube star and Tyrants mascot, blunder will find himself as a starter in Sun and Moon this SPL. blunder has had a quiet year after last SPL (at least in terms of Pokemon because boy does he get LOUD), in which he achieved the best OU record of 9-3 before going on to a shattering duo of defeats in the finals. Despite the unfortunate ending last season, blunder will look to dominate the OU pool in this tournament as he did throughout last SPL. While he may not be particularly known for building his own teams, assistance from CTC and other Tyrants will allow him to find a way to have the cutting-edge of what's hot in the SM metagame. The SM pool seems to be weaker here than in years before. If blunder is able to play at his peak, he almost certainly will be able to replicate the success he has had before, such as in his Smogon Tour win and SPL X showing.
2. Eternal Spirit: 2.000 - Tigers
Eternal Spirit finds himself to be a Tiger again for the fourth year in a row, and judging by his ranking here, this is probably a wise investment for the team! Not too long ago, Eternal Spirit made himself out to be a dominating SM OU force by achieving a combined team tournament record of 22-5 across 2 Snakes, an SPL, and a WCoP. Attach to that a run to OLT finals and a statistic of only once having a negative team tournament and he clearly is a stand out player. While he may have calmed down his results as of recent, there is no question that at his peak, his level of play is some of the best obtainable by the SM pool. Now that SM is an old gen, his style of a lack of opponent-specific prep and chaotic team decisions will be more potent, as the metagame shifts more slowly. Look to Eternal Spirit to dominate the SM pool.
3. Welli0u: 3.444 - Wolfpack
Leader of the French separatist coalition, Welli0u finds himself as a highly ranked starting SM player for the Wolfpack. Once known for being a jack-of-all-trades amongst OU and various lower tiers, "The Well" has since developed himself into a household name SM OU player. In his last official tournament showing, Welli0u earned an 9-2 record in Snake and helped carry his team to the trophy. He has shown to be able to play a multitude of team styles and never is outmatched regardless of the name-value his opponent may have. On top of just a good Snake showing, Welli0u has also had an extremely impressive Smogon tour run and a handful of decent-to-good results in other team tournaments. Couple his battling skill with the SM building support of ABR and there should be no doubt that Welli0u is a top SM contender for a great record this SPL.
4. suapah: 4.111 - Classiest
Although suapah has a relatively low count of official team tour games played, he finds himself quaintly ranked 4th in the SM pool. suapah is generally more known as a builder in SM, having supported team Canada's OU players for a few years as well as his Snake team's OU lineup this most recent edition. suapah was able to find himself the trophy in the last Snake draft as a manager, and the success of his team's OU players may largely be due to his own SM team support. suapah does come up a bit short in terms of personal results, however, only boasting a 10-11 all-time record with no individual tournament showings. It will definitely be a question this SPL if this 4th place ranking is deserved or not, as there is not a ton of evidence proving that it is. If suapah is able to outbuild his opponents and show us a level of play yet to be seen, there is hope for the Canadian SM OU player to perform admirably.
5. Sabella: 5.111 - Bigs
Enthusiastic BIG and also small, Sabella will hope to be the leader his team needs to secure the trophy. While most teams would usually count on one of their OU carries to be somewhere in the ballpark of 20k~, the BIGs have instead opted to retain Sabella for 10.5k, which is their second most expensive pickup. There is some upside, however, as Sabella has had a number of decent-to-good showings in team tournaments and individual tournaments throughout SM's lifespan. Last year he managed to put down a 6-3 record in a fairly competitive pool of players. While Sabella is not a very traditional OU carry, he has made it clear that he at least won't be fazed by any opponent. A 22-19 all-time record (mostly all being SM OU games) and a run to OLT grand finals spell out that Sabella will be able to hold his ground in this pool and likely pull out near the middle in terms of record.
6. Leftiez: 5.444 - Cryonicles
Veteran player Leftiez is back after taking some time off of playing in official tournaments. Despite this time off, he finds himself in SM, a generation in which he was once regarded as a top option. The main worry is that this was a couple of years ago; the metagame has shifted quite a bit, and there is nothing saying that Leftiez will return to top form. With the support of active teammates such as Finchinator and z0mOG, there is plenty of hope for Leftiez to return to form and put up another strong record, but there is also a chance that Leftiez will struggle like he did in his first few years of playing official tournaments. While his aggressive playstyle can be almost electric at times, highlighting his punishing teambuilding and understanding of timely risk-taking, a lot of other capable players will find themselves in SM and they can take advantage of these tendencies if they play their cards right. Because of this, a lot of people view Leftiez as a high ceiling, low floor type of pick and his ranking reflects the average of those two extremes.
frisoeva finds himself ranked 7th in this SM pool after an impressive showing in the most recent iteration of Snake draft, and frankly not much else. frisoeva began as an LC player and found himself subbed into SM OU during Snake III, in which he obtained a 4-2 record and turned the heads of many who otherwise were unfamiliar with him. This was enough to get his former teammates bro fist and teal6 to vouch for him to join the Sharks. Unfortunately, the extent of his official tournament showings in SM OU ends with this one tournament, so the only thing to base his ranking on would be people's perceptions of his battling ability. That being said, he has managed to earn a 7th placing over a few people with notably more experience than him, so the pressure will be on frisoeva to prove that he has the potential. If not, he may find himself sucked into the abyss of irrelevance after only two tries.
8. Posho: 7.333 - Raiders
Tournaments Discord gnat Posho has had a very rocky post-trophy career, and opinions of his battling ability seem to be at an all-time low. Newer users may not know that in his prime, about 2 years ago, Posho was considered one of the best SM/ORAS/BW OU players, and he has a well deserved Smogon Tour trophy to boot for it. Posho has a strong penchant for sticking to tried-and-true balance teams and being able to out-think his opponents into victory. In recent times, however, Posho has floundered in almost every official tournament he enters into. His combined record between SPL IX-WCoP 2019 is an astonishing 10-19, far below what his former peak would suggest. On top of this, SM OU has generally not been his most successful tier, reaching greater heights in BW OU including a win in last year's BW cup. It's clear that Posho HAS the capability to put up a good record in this tier and prove the sheet-warriors wrong, but the odds are just becoming more and more bleak with each passing tournament.
9. Gondra: 7.333 - Ruiners
If Gondra was to see himself ranked 9th in SM OU, his natural reaction would probably be "Why I rank so low finch
." Latin American shining light Gondra has had a mixed bag in terms of tournament performances in his time on Smogon. Every tournament seems to swap between good and bad, leaving Gondra to come off as a "coinflip player". This may be sufficient in a tier like RBY, but SM OU is established enough to a point where Gondra will need to bring his best to compete. In 2019, he made a quarterfinals run into Smogon Tour and obtained both a 3-0 in WCoP and an 0-4 in Snake, calling into question if his good results are actually earned or more of a product of flukes. Similarly to his teammate Posho ranked above him, Gondra's past results give hope that he can achieve high heights again. That being said, he may just have to hope that his manager can flip tails.
10. Adri: 7.556 - Scooters
Rounding out the 10th rank is Belgian newcomer Adri(989898), and it is unfortunately hard to dispute this ranking from what we know. Adri has played in a few Smogon Tours, earning a high amount of SM points each season and was finally able to qualify in this most recent edition. However, he was swiftly eliminated in round one without putting up too strong of a performance. Beyond an ORAS OU win vs John W in this tournament... there really is nothing else to speak of to back up Adri as a battler. Adri has at least managed to turn enough heads to get himself picked up as a substitute in WCoP and a starter in SPL, but the hard part is just now beginning. He should be able to get some assistance with teambuilding from his more successful teammates in Lopunny Kicks and FlamingVictini to at least mitigate the damage. Adri will face up to the SM OU pool with no pressure from expectations—whether he succeeds or fails may spell out the newcomer's future in tournaments on Smogon.
---

1. CrashinBoomBang: 1.000 - Tyrants
Closet Tyrant turned actual Tyrant CrashinBoomBang is back to playing in big tournaments, which has generated quite a bit of hype throughout the tournament community as seen by his unanimous top ranking in the tier. CBB has always been passionate about ORAS OU, championing the metagame as not only his favorite but also as one he excelled at ever since the days of Generation 6. Since then, it is very true that the sample size of meaningful games CBB has played is very small, but he did well in a recent WCoP and many believe that SPL will be a continuation of that instead of a struggle. With his tenacious gameplay and thoughtfully constructed teams, CBB is likely to put up a strong record if he truly is in good form coming into the tournament.
2. Updated Kanto: 2.333 - Cryonicles
The timeline of Updated Kanto is about as odd as it gets; he went from being the king of SPL ORAS to a man woken up by fiery butterfly nightmares on a routine basis. Perhaps infamous for his winless WCoP where he repeatedly lost to Volcarona, Kanto has since shown some signs of competence in SM, but he has yet to return to ORAS and replicate his past results. While there is a chance he ultimately ends up in SM or SS, Kanto finds himself ranked second out of sheer experience and gameplay ceiling. The ORAS field is a mixed bag, consisting of a lot of people who have yet to frequent the tier in a tournament as prestigious as SPL, and this will allow Kanto to have an inherent advantage moving forward. If he is able to continue the respectable level of play he showed during the recent SSD3, then no matter what tier Kanto ends up in, he should be able to put up respectable results.
3. Quaze: 4.000 - Scooters
Quaze had an impressive run in Smogon Tour 28, making the semi-finals and falling short against McMeghan. While his ORAS game against McMeghan featured some of the most deranged sequences Smogon has ever witnessed from Quaze, it also showcased some strong outplaying on his part at other points in the game. Truth be told, nobody is entirely sure how good Quaze is; he could very well flop like many other first-year SPL players, but there is also a chance he does well given how shaky the ORAS field is and his recent success. Not much is known about Quaze historically, but many say that he is motivated to establish himself as a name to remember on the scene, and perhaps that, coupled with support from Lopunny Kicks, can go a long way.
4. robjr: 4.111 - Tigers
The Tigers have a flexible lineup ranging from BW through SS, with robjr being included in that assortment. While robjr has never gotten a big opportunity to shine in OU during official tournaments, he has shown that he is a very capable player throughout his time in UU over the last few years. While he may need to take some tips from Eternal Spirit on clicking quicker in-battle, robjr clearly has the fundamentals down to compete in this field. He has kept tabs on OU the entire time, too, and even made a few sporadic appearances on US Northeast. ORAS may not be his best tier, and it may very well not be where he ends up when all is said and done, seeing as they also have Luigi and Steve Angello, but robjr gives the Tigers a versatile player that should be able to hold his own against a lot of the less expensive and experienced options that make up a majority of the field. robjr is not afraid to be aggressive and take risks despite being under pressure, which differentiates him from some of the newer players who simply fold when pushed up against the wall.
5. Lycans: 4.222 - Raiders
Another UU player who finds himself in ORAS is Lycans. It is true that he may end up in SM and Posho in ORAS after the first few weeks, but both are capable of competing in either tier, so only time will tell on this front. While Lycans has not played this tier as much as the ORAS mainstays, he has established general competence throughout a plethora of metagames, guiding himself to many victories through strong overall play and the teambuilding assistance of others. With Posho, Trosko, and Lusa on board, team support should not be much of an issue for the Latin American standout here. However, activity and getting games done may prove to be problematic if his internet connection does not hold up, which has proven to be an issue in the past. Assuming this stays under control and his motivation is there, you can definitely rely upon Lycans to play well against the weaker end of this field and give the players ranked above him a run for their money.
6. xImRaptor: 4.667 - Ruiners
xImRaptor is a newer name, but do not let that mislead you into thinking he will fold under the pressure. On the contrary, Raptor comes up swinging, ready to take on any opponent with plenty of aggression and motivation. Coming off of a 6-3 SSD3 in SM, Raptor is now trying to replicate this level of success in ORAS. The Latin American prodigy is determined to establish himself as a mainstay in official tournament circles, and he now has as good of an opportunity as any to do so for the Ruiners this season. With the support of Empo, FLCL, and his WCoP teammate Gondra, Raptor will also have plenty of chefs in the kitchen to help cook up powerful teams for him to pilot to victory. There is still plenty of risk that he will run into more experienced and less mistake-prone competition, hence his middling ranking. However, Raptor will never go down without putting up one helluva fight, which helps him stand out from the plethora of other inexperienced players this SPL.
7. Santu: 6.667 - Bigs
Quiet Italian Santu has been regarded as a jack-of-all-trades type of utility pick-up over the last year or two, but it seems that ORAS and lower tiers have been intertwined with his playing career more than other formats, making sense of his ORAS pick-up for the jam-packed Bigs. Despite being relatively soft-spoken, Santu is not afraid to make some noise with his plays, putting up consecutive positive WCoPs with an average SPL and Snake surrounding these showings. The sample size is still relatively small, as he has yet to get a full season's worth of playing in, but Santu shows some competence that can go a long way with the support of long-time ORAS players like Sabella. Speaking of Sabella, it would also be no surprise if he, Santu, and the other puzzle pieces the Bigs have picked up play a special game of Stone_Cold's musical chairs throughout the tournament, so do not be shocked if you see Santu elsewhere, too.
8. Sjneider: 7.000 - Wolfpack
Sjneider went from being Mr. Irrelevant on draft day to a top NU performer over the course of SSD3. Unfortunately for the Wolfpack prospect, he has had much less success outside of NU, combining for a 1-6 record over the SPL and WCoP leading up to Snake. Despite this, Sjneider has a chance to leave that all in the rear-view mirror. With the support of ABR, there is plenty of reason to believe that he will live up to at least some of the hype generated by his group of friends who are probably sitting in call trolling some kids on the ladder in a shared PS account as I type this. His ranking is still relatively low due to lack of positive experience in any OU tier in an official tournament, but Sjneider is definitely a candidate to be the dark horse of the ORAS field this SPL.
9. Persephone: 7.222 - Classiest
German ORAS player Persephone finds himself with his first crack at SPL after putting up a respectable 2-1 record up in WCoP, winning against multiple SPL caliber opponents. While the depth of his experience is limited to just that, many believe that Persephone is on track to be an xray caliber player in due time. He is determined to grow to be one of the more competent and consistent ORAS players, which is very doable given the current state of the playerbase and the community being far more focused on SS. Of course, these type of things never happen overnight, so Persephone will have to work to not only craft appropriate teams for his opponents each week but also execute them in-battle, which takes a certain amount of skill and pressure management that we have yet to see from him on a consistent basis. Because of how unproven he is, many regard this slot as a question mark, but there is certainly a chance Persephone exceeds the low expectations this SPL for the Classiest.
Speaking of German ORAS players with xray-like aspirations, Erzengel is another one who fits into this category. and he happens to have xray on his team to provide support...or take his spot if things go downhill, as they have an SS substitute. While little is known about Erzengel by the general public, he has unmatched support ranging from the aforementioned xray to a trio of ridiculously experienced players comprised of bro fist, SoulWind, and manager M Dragon. If any team is going to be able to have a player with no official games played pull off a miraculous debut season in a tier without a deep playerbase, then it is definitely going to be the Sharks, so perhaps Erzengel will be able to win more games than his ranking indicates. However, if his inexperience proves costly, then it could be a very long season for the Sharks in ORAS.
---

SoulWind received a unanimous top ranking in BW OU, which should come to the surprise of nobody who has followed the tier over recent years. While he may struggle to close out individual tours, SoulWind has been one of the best of all time at closing out individual games in team tournaments, especially in BW OU. With a projected won game to "gg" ratio of 1:1, the raging Spaniard has showcased a diverse assortment of strategies to keep opponents on their toes over the years. Unlike many other BW players, he is also able to pilot all of these archetypes at outstanding levels, demonstrating competency that is perhaps second to none. While he will have his hands full with a number of worthy adversaries in a top-heavy BW field, SoulWind is expected to put up a strong record once more.
2. dice: 2.333 - Raiders
The oddball of the BW field when it comes to teams, gameplay, and so much more is undoubtedly dice. While the pricey Raiders' BW player may have a knack for trying to make some overly ambitious ideas work, the end result of his thorough preparations has proven to be positive throughout the last couple of years. After bouncing around as a jack-of-all-trades type, dice has settled quite nicely as one of the top BW players on Smogon, dominating both BW Cup and WCoP recently. Reinventing the wheel may not be necessary to succeed in BW, but dice is likely to do that and succeed nevertheless, putting his own stylish take on every last strategy imaginable. Assuming there are no activity or motivational issues plaguing dice, one should expect a strong showing in the record department and the creativity department from the Raiders BW slot, especially if Posho and his army of Virizion and Bronzong have any say in the matter.
3. Finchinator: 2.444 - Cryonicles
Despite being one of the most actively involved community members on Smogon, Finchinator has been pretty quiet in the tournament department in recent months, limping out of Smogon Tour playoffs and going for significantly less than the two players ranked above him. With this said, there is no reason to believe Finch will not be back to contending for a strong record with his trusted Rotom-W sand teams. Perhaps an occasional rain offense will be employed to keep people on their toes, but Finch is pretty much the epitome of the tried-and-true. The motto of "if it ain't broken, don't fix it" applies to the Cryonicles BW player. This season, he will surely have his hands full in a top-heavy BW field, so perhaps his normal approach of standardized squads week in, week out will not be enough, and he will be forced to adjust. If this is the case, Finch will find himself in relatively uncharted territory, where he may struggle. Hopefully he will be up to the task for the sake of the Cryonicles, who rely on him to anchor their mediocre old generation core.
4. zf: 4.333 - Scooters
zf is back for another season in BW, this time finding himself on the Scooters. Given his inflated price tag, expectations are quite high for him in his first season BWing without much support. Last year, he was able to start off with some strong wins in BW with the help of dice's support, but then he limped to the finish line and ultimately ended up back in ADV. Despite this mediocre showing, there is plenty of reason to be confident in zf's abilities. He has a very fresh take on the metagame, constantly trying to make already proven structures stronger through realistic alterations. If zf avoids taking overly ambitious leaps that perhaps even dice could not pull off, then his strong gameplay will be able to do the talking, and the Scooters can expect a solid showing from zf. With this said, there are still plenty of capable BW players in the field, so he will not have many weeks where he is the strong favorite and will have to show that he is in top form each week, which he arguably fell short of doing last year.
5. Pearl: 4.444 - Wolfpack
In a tournament with no lower tiers whatsoever, Pearl comfortably surpassed a 20k price tag and wound up in BW somehow. Questions surrounding this aside, Pearl is capable of doing well in the tier, as shown by his play in WCoP and various other tournaments over the years, but he may struggle to handle some of the top players. Historically speaking, doubting the picks of TonyFlygon has only made the general public look foolish in the aftermath, so perhaps we should give this slot some respect. Of course, this cannot be done before mentioning that, while the transition from lower tiers to current generation OU is hard enough, old generations are oftentimes even more challenging, as the playerbases have far more experience. Thankfully for the Wolfpack's sake, Pearl is a veteran presence himself, even having an individual trophy to his name. His gameplay has been near the level of top players when he has been motivated, and nobody can take that away from him here. Because of this, the support of long-time BW player BKC and Smogon Tour champion ABR, and the relatively weaker bottom third of the BW pool, Pearl will more likely than not be fine record-wise, but there will be some opponents that may prove to have the upper hand in this metagame against him.
6. Fakes: 5.222 - Bigs
With his odds of completing all nine games being similar to the odds of this article going up without people asking why it is not up sooner, Fakes proves to be a risky BW pick for the Bigs. Thankfully, their roster size will make for plenty of flexibility and substitute opportunities if there are any issues. Assuming that he does get some games in, Fakes is more than capable as a player. Over the years, he has shown off his competency in both DPP and ADV, but not so much BW. With this said, Fakes has been playing the metagame in less intense settings and definitely knows his way around the tier. Teambuilding may be his weakness individually, but the Bigs do have competent BW supporters such as jacob to hopefully get Fakes up to speed. This slot will ultimately come down to activity and effort put in, as the playing fundamentals are already there; it could be a surprisingly successful tournament for Fakes, or it could be a long, troublesome tournament for the Bigs depending on how things go.
7. Raiza: 6.222 - Classiest
Most Italian players have taken their talents to RBY over the years, but it appears as if a lone Italian player missed the memo completely, going from the infamous "man who dodged 8 Focus Blasts but still lost" to a decent PU option in SSD3 to a respectable BW name this SPL. While Raiza lacks the SPL experience that a lot of people ranked above him have, he has dominated the BW Circuit this past year, finishing second in the BW Championship, and he has always been a strong competitor in the tier even when he was primarily focused on other formats. Raiza is an unfamiliar face to a lot of people who have not followed the circuit or recent tournaments in general, but he is certainly competent and will put up a fight. The question is if he is good enough to compete with the top dogs ranked ahead of him or if he will ultimately spend his first SPL flirting with mediocrity.
8. John W: 7.333 - Tyrants
John W is a relatively newer player who had a respectable run in Smogon Tour 28 and is now getting his first shot at SPL competition. His signup was for BW, and he will be starting the tournament off in this tier, but it would be unsurprising if he ended up in SS or SM over time, as the Tyrants have numerous strong BW options. With this said, John W is no slouch in BW himself, doing well in the aforementioned Smogon Tour, including a showing in which he had McMeghan beat with neutral luck. Many people have noted that despite facing a lot of pressure for the first time, John W refused to fold against a top competitor, which is impressive for a newer player. He has shown himself to be a little mistake prone at times, but overall his instincts have been strong, his team decisions have all made sense, and his ability to make the aggressive, positioning-oriented plays that tend to be the bread and butter of most standard BW play is up to par with most of the field. He is ranked low due to lack of experience, but John W is a dark horse to pull some upset in BW this SPL without a doubt.
9. Luigi: 7.778 - Tigers
Smogon Tour 27 champion Luigi is back for another SPL in BW. Last season, he did pretty poorly only to be replaced by Rewer, but many believe that he may ultimately end up in another tier such as ORAS, so keep your eyes open for some flexibility in this slot from the Tigers. This time around Luigi has the team support of McMeghan and Zokuru if he is in BW, so perhaps this tournament will be a change of fortune for the Brazilian Tournament Director. Regardless, Luigi has been a pretty mediocre player for SPL standards historically, never truly standing out in official tournaments and oftentimes being seen as more of a utility substitute. His Smogon Tour 27 win may prove that he is of a higher level than some believe he is, but a lot of people remain unconvinced of his competency, and this tournament will go a long way towards proving if Luigi is for real or if he is just in for another poor showing. The Tigers are going to have to rely on him or another similarly unproven option in order to get wins in this and 1-2 other OU slots given their number of unproven picks, so hopefully one of them will pan out for their sake.
10. Caetano93: 8.889 - Ruiners
Caetano93, also known as Doctor Caetano93, is a lesser-known Brazilian player who has been successful in various tournaments across BW and RBY over the last year or two. His name is nowhere as big as the list of players ranked above him, which includes individual trophy winners and consistent team tour players over many years, but Caetano is a threat in this field nevertheless due to his aggressive gameplay and unconventional team choices. Caetano may be one of the least polished players in the field, having very limited official tournament experience and none in BW OU, but nobody should take him lightly, because he can bring some of the most dangerous teams and plays without any fear whatsoever. He has played countless strong opponents close over the last year throughout many tournaments, proving that he is an active player and in decent form. Of course, there is still the obstacle of performing well under all of the pressure that SPL brings and making his personal style function well against top-tier players, so he could be in for a long, struggle-filled season.
---
1. Tamahome: 1.000 - Classiest
After making a point of not signing up for DPP last SPL, Tama—one of the most accomplished players ever—makes his return to his old stomping grounds and is primed for a great season. Despite the heavily scrutinized volatility of the tier highlighted by users such as the late -Tsunami-, Tama has always seen tremendous success in light of the many metagame shifts and new additions to the player pool. On the off chance he's missed a beat, newcomer and seasonal winner Excal will be able to get him into midseason form in no time. Expect big things from the enigmatic Brazilian this season.
2. The Grand Babido: 2.444 - Tyrants
One of Smogon's oldest, most enigmatic figures is back, playing DPP for the Tyrants. While he may not have made much noise in DPP as of late, The Grand Babido has plenty of experience in the tier. Many believe that DPP is synonymous with variance, making it hard to achieve top records, but through unmatched creativity in the builder and a scrappy approach in his battles, Bab may very well begin a season-long heist of DPP dominance against more conventional players who expect to have the upper hand in the modern metagame. With this said, there is still a lot that goes into this metagame beyond any community-assigned variance, making getting into proper form necessary to perform. Hopefully crust will not overcome Bab in his pursuit of dominating modern DPP.
For the first time in recent memory, the Sharks have opted to go with a DPP player who isn't old enough to remember where they were when JFK was shot. Since his breakout World Cup performance two years ago, DPC has been on a steady incline, headlined by his strong 2019 in which he helped his team make playoffs in SPL and finished with a positive record in his World Cup group. Without the usual suspects to back up this slot, DPC is in for the long haul this season, and if the Sharks find themselves in the playoffs come March, he will be a big reason why.
4. ToF: 4.333 - Raiders
Although he started playing DPP shortly after the Confederacy's secession from the Union, ToF has posted a 6 win season as recently as SPL 9. Having already defied the "crust rule" once before, the rankers clearly have faith in Tof, putting him ahead of players who have posted consistent results much more recently. With his motivation at an all-time high, back in my days in his left pocket, and his undeniable mastery of the tier in his right, ToF is looking to be one of the people to beat this season.
5. Honor: 5.222 - Scooters
Similar to Tamahome, Honor and his quirky teams have been a mainstay in the DPP madhouse for years. Although he has a history of underperforming in SPL, handfuls of great individual performances combined with more solid World Cup records speak for themselves. The new-look Scooters will lean heavily on their veteran old gens core this season, and if the Italian man can put his past SPL woes behind him, he will be hard to stop.
6. Vay: 5.333 - Tigers
If you asked tennisace to buy Vay at this time last year, he'd have scratched his head and nommed 6a9 Ace matador. Since then Vay has soared to prominence in the tier, defeating some of the most historically decorated players in Smogon history—Panamaxis and Phillip7086—in a 2-1 World Cup showing. Even though this is his first SPL, he will be teaming up with a familiar face in McMeghan who will be great to bounce ideas off of, alleviating some of the pressure of preparation. The biggest question remains: will Vay be able to keep up with the far more experienced players surrounding him for a grueling 9+ weeks? If his small sample size of results are anything to go by, the answer is yes.
7. GaryTheGengar: 6.222 - Bigs
Trying to give a short paragraph synopsis of Gary would be doing him a disservice as a person and player. As the lowest-rated player on the power rankings last year, he managed to defy the odds and finish with a positive record for the runner-up Tyrants. After a blockbuster trade sent him from the Tyrants to the Bigs this year, he is going to be needed to grab some key wins for a team that has a lot of question marks. Many people cite his mentality as a reason to not be high on him as a player, but if last SPL is any indication, he can bounce back from the toughest losses with the strongest wins.
8. BIHI: 6.444 - Wolfpack
A veteran in the French community who turned heads with his performance in the most recent DPP cup, BIHI is known for utilizing some of the more exploitable strategies that the tier has to offer. With BKC helping him out, BIHI will always be bringing the best team he possibly can week in and week out. With that said, many people consider him to be one of the bigger question marks in a Wolfpack lineup of tried-and-true players. He has all the tools to succeed, but as is true with all things Pokemon, anything can happen.
9. Hyogafodex: 7.222 - Ruiners
Franchise player, SPL champion, and Baton Pass expert Hyogafodex lines up in DPP this year for the Ruiners. A newer player who has consistently posted wins across a plethora of tiers over the past few years, Hyoga's low rank is a testament to the strength of the rest of the pool. But if this SPL is anything like the past ten, the Ruiners will always find a way.
10. Jirachee: 7.778 - Cryonicles
When asked what he expects from Jirachee this SPL, his manager PDC said, "You can't tell a fish to climb a tree and expect him to do it." He's obviously alluding to how Jirachee has been misused for a number of years and shoehorned into tiers like BW and ADV, where he is less skilled. If this vision is correct, PDC will look like a tactical genius, but if it fails both the Cryos hopes and dreams and Jirachee's activity will drop. Although Jirachee's been known to be self-sufficient, it can never hurt to have the notorious Osgoode giving him tips and teams. The Cryos have one of the strongest SS OU cores in the tournament, but if Jirachee starts slacking they could be in real trouble, as they have no viable substitute given the competitiveness of this pool.
---

1. BKC: 1.000 - Wolfpack
Wondering if BKC will be placed #1 on a Power Ranking is like wondering if Team Raiders will finish last in SPL. Perhaps the only "old" player to escape the new school's wrath, BKC snatches the ADV crown from previous best-ADVer Valentine undisputed. BKC's building prowess and playing ability are equally magnificent—his historical tournament placings and reputation for cooperation with any teammates make him able to exercise his Pokemon ability beyond the realms of the GBA. With familiar faces like ABR and Star present, will BKC be able to shake off his embarrassing Snake record in his home tier? Or will this be his Swan(s) song in one of his longest-standing tiers?
2. Gilbert arenas: 2.556 - Tyrants
Exploding onto the ADV scene last year with flashy techs and bold playing, Marco has established himself as a mainstay in the metagame. Playing for the Tyrants again, Marcop's indifference to his Pokemon's HP stat led him to a slew of positive records in the past year's circuit. Reminiscent in temper and creativity of his manager reyscarface during his SPL ADV days, Mr. Arenas teeters between creative goofball and irate degenerate. Regardless of his performance game-to-game, fielding Marcop weekly certain requires a lot of "trust."
3. pasy_g: 3.556 - Raiders
pasy_g is looking to make some noise in his first-ever SPL; he has plenty of experience making noise while voicing a handful of controversial opinions over the years, so perhaps doing so in-game will come to him naturally. If so, then his third rank in a generation that is historically unkind to newcomers could very well be justified. With support of old generation aficionado dice, the Raiders have reason to be optimistic about this ADV slot. Of course, inexperience could prove costly against dangerous opponents that have many more official games under their belt like dekzeh and Conflict, who are both ranked lower. However, if we are going by current form in ADV OU alone, then pasy_g's ranking is justified and he will live up to these high expectations and perhaps his lofty price.
4. dekzeh: 3.667 - Tigers
dekzeh has been hailed as the pinnacle of ADV teambuilding and playing in the past, and at long last, he returns to the tier playing for the Tigers. Like Italians and hamsters, Brazilians appear to require others of their kind to remain productive during tournaments. The Tigers are the best home possible for dekzeh, granting him nationalistic comrades like Eternal Spirit and older players like McMeghan to keep him company. dekzeh's anti-cheating stance will serve him well this season, as the Tigers' lineup seems so atrocious in some areas, that some of its more willing team members may resort to lending a helping hand if not for his constant rhetoric.
5. Alexander.: 4.222 - Ruiners
If Marcop can't comprehend the HP stat of his Pokemon, then Alexander. thinks he's playing Yu-Gi-Oh. Italian clicking overtakes yet another tier this year. However, Alexander.'s Quagsire-like traits don't mean he is destined for a bad record—that incredibly aggressive style and genuine inability to comprehend generational differences let him play every tier as if it's RBY. Through sheer aggression and the overwhelming nature of his teams, it can be theorized that Alexander. can muscle through a number of opponents in this field, living up to his middling ranking.
Strangely, Conflict seems to be taking his talents to ADV for the time being this season. While primarily known for his GSC ability, Conflict has been spread out across a plethora of metagames over the years—he even had a short stint in Ubers during SPL 8, according to insider sources! Demonstrating solid play across all tiers, Conflict will be able to provide the Sharks short-term success in ADV before his inevitable tier switch. For the time being, we're just going to have to enjoy the outdated builds he and the Sharks produce. Even without playing, Conflict would surely generate a winning record in the Tournaments Discord and the SmogTours Lobby. There has never been a more appropriately named user.
7. eden: 6.667 - Bigs
Another relatively fresh ADVer, eden has transcended the grounds of PokemonPerfect and now finds himself in the far more competitive Smogon Seasonal Circuit. Being drafted once again, eden will need to improve upon his mediocre record last SPL if he wishes to be taken seriously. Known for putting more effort into his nicknames than his teams, hopefully eden's skill reaches his level of musical acumen. Was crippling game-time anxiety the only thing preventing eden from performing last SPL, or is his inability to choose a team beyond flipping a coin his real problem? We'll find out, but if things go south, then do not be shocked if big bad CALLOUS makes a relief appearance this SPL.
8. CyberOdin: 6.778 - Scooters
The lowest-ranked veteran on the list, CyberOdin, has been clawing his way back from obscurity since Smogon Tour 15. After a powerful showing this World Cup, Odin (somehow) appears to have finally regained his skill in the new decade. The Scooters player may not have a proper grasp on how to speak English, but he has a grasp on how to pilot madre de Bliss and T-Rex, which should be enough to compete in this ADV field. With Kevin Garrett eagerly awaiting a chance to involve himself with something Pokemon related that is not Pokemon Go, the Scooters will have a competent ADV player one way or another, but for now Odin is hoping to continue upon his WCoP success.
9. z0mOG: 7.778 - Cryonicles
z0mOG for 3k seems like a great value pick until you notice that he is playing ADV, not SM. The once Smogon Tour winner is now trying to prove his versatility by playing a completely new metagame this SPL. Unfortunately for the Cryonicles, he lacks experience relative to everyone ranked above him and many wonder how he will handle teambuilding as well. Despite questions directed towards his competency, z0mOG has proven to at least be capable of winning some games with strong showings in recent circuit tournaments. Short-term lower-level success is not enough to convince rankers that he will do well, though. Expect a mediocre showing from z0mOG in a tier he simply does not have enough knowledge or experience in to conquer in such short time.
10. Teclis: 8.556 - Classiest
Being in last place of the rankings is a trademark of any new player breaking out into the scene. Either way, Teclis's ability to market himself to managers should be a victory in itself. No other player during the pre-draft period put as much effort into demonstrating their potential, and despite Teclis's minimal tournament showings, his unmatched enthusiasm lured in at least some managers. Combining sheer effort with willingness to learn, Teclis may surprise us all this season in his debut. However, being the new kid on the block is tough in any tier, especially one with a knowledge gap as large as ADV.
---

1. Fear: 1.222 - Scooters
Fear is the man to beat yet again to the surprise of literally no one. Following his 6-2 and 9-1 performances the last two years, he has cemented himself as one of the most consistent and menacing players in the tier. His historical reliability isn't the only factor that that buttresses Fear's rank though. For starters, in this year's Lavos-less field, there will be plenty of wins to harvest for Farmer Fear. Not only is his biggest competition banned, the pool also has some dubious gamers: ifm hasn't played in years, KratosMana has never played GSC in SPL and has limited tournament experience in the tier, and Blightbringer and gorgie have never found much success in the tier either. With the dearth of many all-star players in Gen 2 (d0nut as well), Farmer Fear finds himself situated for yet another amazing record. Perhaps most notable about Farmer Fear's gameplay is his teambuilding. Even in such an explored tier, Farmer Fear still manages to excavate interesting techs to catch his opponents off guard. In past years, he made use of underrated sets like Ancient Power Marowak, Spikes lead Smeargle, Substitute Alakazam, and Substitute + Nightmare Jynx, all couched on teams that made perfect use of the sets' niche. That's only half of the battle, too; his in-game is clinical and aggressive. Farmer Fear possesses a cathedral ceiling for long-term analysis, which will be especially useful versus some of the greener players in this pool that might flounder in an extended game. I would be shocked if we don't see 7 wins minimum from Farmer Fear in the upcoming weeks.
2. McMeghan: 2.667 - Tigers
The other player rounding up the GSC elite this year is McMeghan. While he's not particularly known for his stellar GSC gameplay, he's no slouch at the tier either. Coming off a Smogon Classic win earlier this year, it's evident he can hold his own in the tier as shown by his decent 2-2 GSC record in the playoffs. In addition, he made it to the semifinals of this year's GSC Cup. With a decent foothold in GSC, this might be McMeghan's time to shine when he puts all his dedication into it. It's hard to predict whether Roro will shine or flop in more of a foreign territory. SPL always seems to be a tumultuous tournament for McMeghan, with Mariana's Trench-level valleys and Mount Kilimanjaro-level peaks. His rather lackluster support is a nagging factor as well, with only stall aficionado Zokuru to provide a bit of GSC advice. Despite these question marks, it would be silly of anyone to believe The Fisherman would do poorly. If anyone has ever watched a Roro game, you would know that his Galaxy Brain planning is conducive to the long-term grinding in many GSC stall wars. As an added bonus, it's important to remember that the pool is quite lacking this year. In a player-to-player matchup, McMeghan definitely outclasses so much of the pool. If he can muster the care and effort to play at top form, I suspect a dominating season. McMeghan, if you're reading this, quit using Quagsire and Miltank, for the love of God. Please, those dudes are so bad. You'll do so much better without them.
3. sulcata: 3.667 - Wolfpack
Next up is sulcata. Despite fielding perpetually mediocre records throughout his GSC tenure in SPL, he still finds himself in the top 3, which speaks volumes to how empty the field is. sulcata has a tendency to use rather suboptimal squadrons and play in a mindlessly aggressive fashion. A lot of game theory suggests that, especially in a game like Pokemon, aggression and passivity are false constructs. Grasping the game at the highest level is not about being "aggressive" or "passive" per se, it's about understanding your openings at every point in the game state and making use of your position. If you are known as an "aggressive player", you probably are needlessly aggressive to the point of detriment. And sulcata is exactly that—he is not particularly good, especially when compared to other strong players in the field. Despite ranking near the top of the field, he will only go 4-5 to 5-4 at best out of pure clicking and mediocre teams. And in future years, managers may not put so much stock and resources into this man if these trends hold true.
4. Earthworm: 3.778 - Raiders
After his worst showing to date last SPL, Earthworm is back to try and prove that he is not crust quite yet. With a deflated price tag of 10k and a spot on a team managed by two people who only know LC, perhaps this is the environment for Earthworm to quietly build up confidence and get back to his dominant ways. Expectations are not where they once were, the field is devoid of numerous strong players, and dice is on the roster to provide plenty of support. Despite a lot of reasons to potentially be hopeful, it will still take a lot to get past the consistently mediocre play of Earthworm last season, falling short against almost every strong opponent and making a lot of misplays along the way. His teambuilding has not taken as much of a hit as his play perhaps, but he will still have to keep up with more active, fresh players in order to perform, too. There are more question marks surrounding Earthworm than ever before and nobody is quite sure how he will perform given this, but in order for the Raiders to have any chance at salvaging their draft, it is going to have to be a return to the norm for the pirate.
5. FriendOfMrGolem120: 4.222 - Ruiners
After his surprising RBY debut last year, FOMG finally gets to show off his tried-and-true GSC prowess. If you've ever glanced at the GSC ladder, you will know that this dude has had no life. I'm pretty sure he has the username FriendOfMrGolem120 simply because he laddered numbers 1-119 to the top of the leaderboard previously. In all seriousness, though, FOMG has always stood out to be as a player to watch. His 4-1 World Cup run, with only a loss to Lavos, showed us a glimpse of genius that might blossom this season. Another salient factor regarding FOMG's experience is that he spent the entirety of last season working hand in hand with Lavos himself. After learning from one of the best GSC players of the era, he surely has picked up some tips and tendencies for weekly preparation and gameplay that will prove useful. I have high hopes for MrGolem, and I believe he could definitely surprise us this year. He has shown the ability to wield stall and offense to great lengths, and he has the foundation to really unearth as a top-tier GSCer this split.
Blightbringer is one of the biggest enigmas of the Smogon community. He's a surprisingly articulate and well-read man who tends to lurk in the darkness, scheming his next move to cause a ruckus. As a former DPP OU veteran with Fakes-level reliability, no one really knew what was up with him. And, four generations later, we still don't really know what's up with him. But hey, the Sharks seem to believe that he's a mastermind of some sort, which, he kind of is, so I can't hate on the purchase. Although many critiqued his ungodly 18k price tag, the SPL draft economy at that point was quite volatile. 18k at beginning of the draft is worth far more than 18k later in the draft when the pool is running low, which is what happened around the time Blight was nominated. While it may look like a poor purchase, the lack of players meant that everyone's cash had depreciated a huge amount. At some point, the draft becomes more about accruing players than it is the actual resources needed. This phenomenon, in part, is why the draft was perceived as so odd this season. Moving on... let's be real: Blight's take on GSC is funky as hell. He is prone to using Snorlax-less teams, has a proclivity toward some pretty obscure Pokemon like Porygon2 and Tentacruel, and he almost always exclusively stalls. However, he has the team support of Conflict to help flesh out his wack ideas to be more reliable, and Blight is a great pilot in-game. He's a weird kind of genius—the kind that will either troll this writeup by making my praise seem unfounded or randomly 6-0 Fear and shock everyone.
7. Mr.E: 6.222 - Cryonicles
Mr.E, also known as the self-proclaimed best GSC player ever, has returned to the SPL arena. There's not much to say about him that hasn't been stated previously. He is a decent player that can beat everyone, but he won't beat everyone consistently. He leans into some questionable team compositions when he's trying to express creativity, which opens him up to losing before the game even starts. He can be a bit predictable, and lacks the Super Saiyan ~wow~ factor in-game that many of the other players on this list have shown. In truth, Mr.E always finds himself to be a middling player with middling teams and a middling record. He'll go 4-5 or 5-4 assuredly, but, outside of that, you can't guarantee much from the man. Well, besides popping up in his team chat and asking "Did we win yet?" on the first day of the week.
8. KratosMana: 6.889 - Classiest
If "crust" is a term designated for old school players who try to insert themselves into the current generation and do poorly, perhaps we can refer to KratosMana as "crumb": a new gen connoisseur who attempts to make a crack at an old gen and will probably disappoint. At the beginning of signups, many thought that anti's insistence of GSC was a ploy to price-fix. His case was one of the most notable that led to the rule change only allowing players in the tiers they signed up for in the first two weeks. But, after the draft, it seemed that anti has been true to his word and seems keen on GSCing. With managerial support in d0nut, it's not like anti is riding this solo. In addition, he GSCed in World Cup to some success. That being said, especially for how much he cost his team early in the draft, many are not particularly fond of this purchase and believe it was a huge misstep in the Classiest's auction. Anti's niche is using Pokemon that players don't even recognize in a new generation for an easy win. You can't just do that in GSC, you know?
9. idiotfrommars: 7.556 - Bigs
ifm is a former GSC great who hasn't really been in the picture for a few years. Most notably, his trusty Zapdos had a penchant for crit-paraing everything to death and making games unplayable for his opponents. HODOR has won his fair share of lopsided affairs through precisely that. Unfortunately for ifm, the metagame has shifted a bit since he was the cream of the crop. The proliferation of Cloyster + Golem to counteract offensive Spikes, the rise of Jynx, and increased frequency of RestTalk Snorlax sets are all metagame changes that don't favor his preferred offensive playstyle. After coming back from such an extended break, noting his disdain toward GSC already, many don't have high hopes for ifm to return to form. He's one of the most likely players on this list to tilt into a poor overall record, and he'll need to readjust himself with the game quickly to do well.
10. gorgie: 8.333 - Tyrants
gorgie is not quite as enigmatic as Blightbringer, not quite as highly touted in his prime as IFM, and not quite as consistent over the years as Mr.E. Where does this leave him? All the way at the bottom of this already historically poor GSC field. The Tyrants had a strong draft, but the one complaint about their roster is that it is top heavy but bottom weak, much like the SPL 8 Raiders. Well, if you were trying to locate the bottom-weak part, then it starts in GSC. After chasing Blightbringer and failing, Reyscarface tried to chase Mr.E, which led to even more failure. Then, he settled for gorgie and claimed it was the plan all along. Was it? Absolutely not. Will the difference in GSC quality between these players matter over the course of the season? Most likely. Is all lost? Probably not. gorgie at least understands GSC at a level to where he can walk into a few wins if his brain has not gone into full crust mode over the last year, and the rest of the Tyrants are quite strong. If they can manage just a few wins in this tier, then expectations will be met and gorgie will have done his job.
---
1. Heroic Troller: 1.000 - Tyrants
Troller really had a dominant 2019. And also a dominant 2018, and 2017... you get the idea. Ever since his former teacher quit the game, the protégé of marcoasd has been the clear-cut player to beat. Troller isn't a huge innovator, Troller doesn't make insane predictions or risky plays. The one thing you can expect from him is consistent wins due to spot-on knowledge of the playerbase, a solid grasp on the metagame trends, and a playstyle that seems almost effortless for him. No matter who the opponent, Troller goes into the battle as the favorite and is definitely the guy everyone else wants to dethrone.
2. Nails: 2.667 - Bigs
Nails is coming off hot from last SPL and Classic. With an inexplicable hatred for Exeggutor, he had almost nobody standing in his way to success last year. The fact that he doesn't just wield unconventional RBY teams but rattles up the VGC scene too shows what a versatile and creative player and builder he is. What gives him an edge in this fierce competition is his unpredictability; going into the game you never know what Nails is going to do. A delight for spectators, a hassle for his opponents, and a heart attack in the making for RBY veterans.
3. Kaz: 3.556 - Tigers
Known as a ladder enthusiast before his debut on the big stage last year, Kaz came in wrapping, and he hasn't released his grip often. Despite not a having a huge resume on Smogon yet, the French enigma is very highly regarded and respected among RBY players. Kaz is a leading figure when it comes to innovation and exploring unconventional strategies in this decade-old tier. This season is going to be a test if he can keep up the strong results and manifest himself in the RBY scene as a French revolution. Liberté, Égalité, Defense Curl Chansé!
4. MetalGro$$: 4.000 - Raiders
Pretty sure MetalGro$$ has been introduced as someone who doesn't mainly play RBY in the last years. Looking at his resume, this just isn't true. The days of our little Belgian boy who had to fill in for RBY and was called a paradox as a player by veterans are long gone. You are looking at a strong, individual, experienced RBY player who don't need no man. In all seriousness, MetalGro$$ is a veteran of this tier at this point, he has collected a huge amount of team tournament starts in RBY, a lot of experience over the years, and most importantly one thing: wins. The big baller has a bigger goal in mind, and that's the record for the most overall RBY SPL wins.
5. Amaranth: 4.444 - Classiest
Amaranth's competitive Pokémon history is a quite weird one. He came out of nowhere and dominated the RBY playerbase for a bit, had a really strong showing in SPL 2 years ago and a solid one last year, and then disappeared from the scene into the shadows again. Almost like a ninja. Despite seeming like a heartless and cruel man made of tin, he plays with a lot of heart and passion and puts in the work in his preparation and teambuilding, which has led to some metagame-defining trends over the last couple of years. He is known for playing aggressively and trying to gain an advantage early on, overwhelming the opposition and making them look like idiots. There are a couple of question marks if his break from the game got him out of form, but who knows if tin can even rust.
6. Bedschibaer: 5.444 - Scooters
The last couple of team tournaments haven't been all that kind to this veteran. After forcefully riding the bench, a mediocre season as a starter, and two consecutive years of his team Austria not making it into WCoP, he might just be one conversation with Mr.E away from a mental breakdown. It has been very quiet the last year around our resident photoshop scallywag, but he returns to SPL once more. This year of training in solitude might just be what's necessary to return to old days of glory for him. One thing is certain though; not many players have this amount of experience and can play as diversely as him.
7. HML am: 6.111 - Cryonicles
Apart from last WCoP, HML am hasn't really shown himself on the scene that much. The mad lad gained most of his experience from terrorizing the RBY ladder on Showdown and is now looking to prove his worth in the Premier League. There isn't tons of scouting info out there, which can be both a blessing and a curse. People know what he is comfortable with and what he tends to bring in high-pressure situations, but when he decides to go out of his comfort zone, he is going to be incredibly hard to predict. He hasn't made enormous waves so far, but let's see if he stirs up this competition like pie and mash.
8. Sceptross: 7 - Wolfpack
Sceptross returns to SPL after his debut last season. His record wasn't stellar, and most people are very skeptical of the Portuguese competitor now. However, outside of his small sample sie on Smogon, Sceptross is known as the heart and soul of the active RBY community. Not many people are as invested into the tier as him. With a good knowledge of the playerbase and the drive to perfect his sequencing, Sceptross is always trying to gain small edges and play as effectively as possible. With his dedication, the Chansey enthusiast definitely has the tools to bounce back from a rough season and rise up in the ranks.
Genesis is kind of a weird one to judge, he has been around the RBY scene for years. He has proven he can keep up with big names times and times again, but yet his RBY has never been particularly biblical. This is definitely a competent player who just hasn't really laid his focus on RBY in the past. His history of RBY games on the big stages is limited to WCoP appearances for Canada. As a jack of all trades, he is a very valuable addition to any team, but now he has to prove himself in a competition stacked with full-time Tauros tamers.
10. ErPeris: 8.778 - Ruiners
In the RBY Seasons on pokemonperfect.com, ErPeris has a very interesting stat, and that is a high number of wins per season. Only one player with that many seasons played has more, and that's marcoasd. ErPeris might not have proven himself yet but this player should not be taken lightly, as he has the potential to win consistently in this tier. As always with players in their debut season, it's about how he can fit himself in a team environment and how he handles the pressure of the big stage. Let's see if this wildcard turns out to be the next big thing.
---
1. TonyFlygon + ABR - Wolfpack
This duo of tournament directors is looking to lead the Wolfpack to glory once more. With both having significant managerial experience and ABR having tons of teambuilding experience, it should be no shock that these two top the manager rankings. With lots of activity and leadership qualities, the Wolfpack are led by some of the most capable and determined managers this SPL has.
2. reyscarface + Hogg - Tyrants
Returning for another SPL together, reyscarface and Hogg look to build on all of the progress they have made in recent years. With a trio of strong retains and a draft consisting of their normal batch of loud personalities, these two are hoping to bring the Tyrants to the promise land in a fashion that nobody on Smogon will forget about anytime soon. Coming into the tournament as one of the favorites, it should be no surprise that this experienced pair is ranked highly.
The leaders of the evil empire, M Dragon and Analytic, are ranked third. M Dragon is one of the most experienced managers on Smogon; he is knowledgeable of each generation and is able to help out in pretty much any tier directly or indirectly through connections, such as the ones that allow for them to get a surprising pick in DOU each year. The Sharks made a loud splash during the auction this year, landing two huge names during the early stages, which helps the cause.
4. d0nut + FMG - Classiest
For a soft-spoken and relatively inexperienced pair, d0nut and FMG are ranked relatively high. In part, this is because of the other managers being of lesser quality than most years. However, it is also in part due to their complimentary knowledge, with d0nut covering older generations and FMG covering more modern ones. In addition, despite being more reserved than most, both of them are friendly and not afraid to speak their minds when necessary, which will help when it comes to taking charge of their team.
5. HANTSUKI + Rewer - Ruiners
The Ruiners are back under new management after winning it all last year. HANTSUKI and Rewer have both been around for a long time, leaving them familiar with the workings of the tournament and plenty of the playerbase. In addition, they both have played a variety of tiers, and Rewer in particular is quite active currently, making them potentially helpful managers. While they may have had an all-over-the-place draft, these two have the potential to take charge and lead a team.
6. PDC + Triangles - Cryonicles
For some god-forsaken reason, the Tournament Directors let these two goons manage. Thankfully, not all is lost, as they both have been around and either managed or been in close quarters with management in the past. With this said, both PDC and Triangles have a tendency to be less serious than most nowadays, and that could plague the Cryonicles if they do not watch out. If they are motivated, then odds are that the two will be of great assistance throughout old generations but less so in more modern tiers.
7. Stone_Cold + Void - Bigs
Stone_Cold may be as motivated as any other manager to bring the Bigs to the promised land, but he will have to carry an awfully heavy weight on his back to do so given the sheer size of their roster at this point. Void, quite on the contrary, is sporadically active with an unfriendly timezone and predominantly plays the same tier as Stone_Cold, so his usefulness may be compromised here unfortunately. With that said, the pair offers some experience in the tournament community, and Stone_Cold in particular has managed countless tournaments, so they surely can contribute positively to their team.
8. FlamingVictini + TPP - Scooters
FlamingVictini has gone from a frequent activity risk to SPL manager, which seems to be in line with the overall feel of the Scooters. While he may be MIA a lot of the time, FV can help out in recent generations when he is around, so do not totally dismiss him. The quiet, perhaps surprising silver lining of this managerial duo is TPP, who got picked in SSD3 predominantly off of his contributions as a substitute in WCoP and then was a great teammate there, too, despite struggling as a player. While this pair may not be the most active in the chat, TPP will at least be of great assistance with scouting all over and preparation in modern generations.
9. tennisace + Evan. - Tigers
tennisace is back for another season where he will make a public appearance for the draft and then fade into the deep, black abyss of the Tigers DOU chat alongside MajorBowman. Evan., on the other hand, is managing his first SPL ever after a brief stint managing SSD2; he does not play any tiers in the tournament and was not the most proactive manager to begin with, so his place and use are largely in question. The Tigers will have to get by without a ton of support from their managers, which may be okay with retain Eternal Spirit and early-auction buy McMeghan as on-roster leaders.
10. Kingler12345 + Corporal Levi - Raiders
Plenty of people were on the fence about even including LC in official tournaments anymore, but not only did the LC community get their wish in that department, they also got a team managed by two of their more interesting personalities, too. Kingler and Levi have minimal official management experience and do not cover many tiers aside from LC, with Kingler dabbling in a few generations with mediocre results. Because of this and their general lack of playerbase knowledge relative to other managerial pairs, they are ranked last.
---
Overall Team Rankings