SPL XII Power Rankings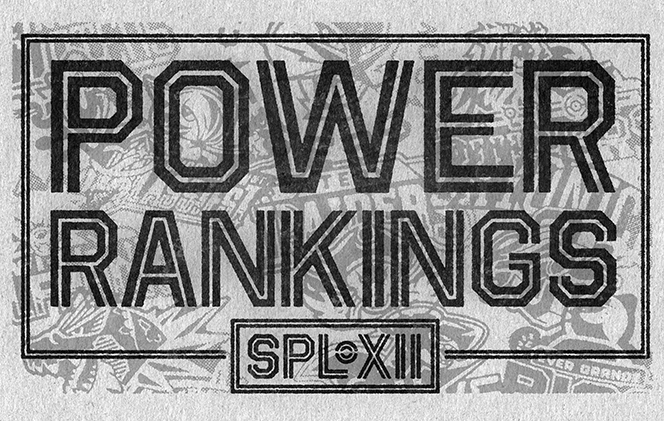 Logo by Zracknel.
Welcome to the Power Rankings for the twelfth installment of the Smogon Premier League. This will be the eighth edition of the Power Rankings, which is meant to hype up the upcoming tournament and give a representation of where each team is believed to stand in relation to other teams. To obtain a general overview, we have asked knowledgeable players of each respective tier to rate the expected players for it, averaged the rankings, and ended up with an attempt at a mostly unbiased list. We asked ten players per tier, including one from each team, in order to further combat biases that may pop up with a smaller sample size. From there, we gathered all of the rankings and assigned points accordingly. First place in each tier gets ten points, second place in each tier gets nine points, and so on until you reach the Tiger's player in tenth. Finally, we will also be including player statistics like the last few editions of Power Rankings have done, which can help show off the achievements of some players who are participating from prior SPLs and the metagames they are competing in.
Despite all of these efforts, it is impossible to have perfect rankings; there are far too many variables that can lead to certain individuals and teams doing better or worse than initially projected. If the rankings can at least beat the infamous ape and be a fun read for the community, then I will personally be content. This should be considered a good thing, however, seeing as the surprising nature of SPL is part of why it is so exciting to follow each year! Will the Ruiners continue their dominance, or will a new team be crowned champions? Will the Tyrants finally get over the hump and win, or will the season end in bitter disappointment postseason once more? Will the change in management propel the Tigers to the promise land, or will it be the same end result with new faces? These questions and so many more will be answered as the season plays out.
Before we proceed to the rankings, it may be best to provide some context as to how we reached this point. The auction happened on the 3rd of January where ten managerial duos and the ghost of tennisace sought out on a mission to draft the best team possible. With some of Smogon's strongest old generation players in the draft pool, it was no shock to see some lofty price tags, but four players cost a whopping 30k or more, with 2 of them playing ADV and 2 of them playing GSC. It will be imperative for these players to carry their slot and potentially more in order for their teams to succeed, which is a commonly cited risk of spending the big bucks on a single slot. The top end of some of the old generation pools set the tone for things to come, too, as there were 26 total players at 15k or higher in the auction. This includes 4 people making their SPL debut: beatiful, 100percentpureheat, Separation, and umbry. It will be very interesting to see how they adjust to the environment with the lofty expectations surrounding them.
It seems that many teams were okay with spending heavily in quite a few slots while banking on their personal choice of sleeper picks to round out their starting rosters; one of the most important parts of any SPL is finding the hidden gems that can produce the most value for the least price. There are more than 20 starters across the tournament that cost 5k or less in the auction as of right now, so if teams are able to have even one of these, if not multiple, dominate, then it could go a long way. Some of the most intriguing value picks in the auction worth noting are RBY player spies, who is coming back from a long break from the tournament arena to take up RBY for the Tyrants, ADV player Golden Sun, who has been one of the best players of the tier historically despite only going for 3k this time around, and SS player Storm Zone, who is hoping to cement himself as one of the faces of OU tournaments after solidifying himself as the best ladder player of the generation. We will be sure to keep track of how these three and countless others perform throughout SPL to see who the biggest steals are!
Now that you guys are all caught up, we can finally get in to the rankings. I just want to extend a special thanks to the following people for contributing in the creation of this article: 1 True Lycan, ABR, Aliss, Altina, Amaranth, august, Aurella, beatiful, BIHI, BKC, Bushtush, CALLOUS, Caetano93, Conflict, CrashinBoomBang, d0nut, dice, Emeral, Empo, Eo Ut Mortus, Eternal Spirit, Excal, false, Fear, Finchinator, genesis7, Gilbert arenas, Gondra, Heroic Troller, hyogafodex, ima, jacob, John W, Jordy, Kiichikos, lax, Leo, Luigi, M Dragon, Malekith, McMeghan, Meridian, MetalGro$$, mncmt, Nails, obii, PDC, Punny, Raiza, reyscarface, rozes, Ruft, SMB, SaDiSTiCNarwhal, Sacri', Santu, Sjneider, snaga, snofall, Star, Stone_Cold, talah, TDK, Tace, TonyFlygon, Triangles, Tricking, Vileman, xray, Zokuru, and z0mOG.
And a double thank you to the following people for helping with stat hunting, analysis, descriptions, art, grammar prose, HTML, and plenty more: Eo Ut Mortus, Estronic, Finchinator, Finland, Lumari, PDC, Quite Quiet, Rabia, TonyFlygon, Zracknel, lotiasite, and rozes.
The Alpha Ruiners
SS OU: mncmt

SS OU: Separation

SS OU: Ox the fox

SM OU: Empo

ORAS OU: Gondra

BW OU: Frania

DPP OU: Emeral

ADV OU: Hclat

GSC OU: Hyogafodex

RBY OU: Heroic Troller

Substitutes: Will of Fire, Teclis, Askov, Raichy, Aurella
The Ruiners achieved the absolutely unthinkable last season: turning Gondra into a top-tier SPL player. They also managed to win their second consecutive SPL, which is kind of ok, too. In pursuit of a threepeat, the Ruiners call upon a cast comprised of some similar faces, boasting three strong retains, and some fresh faces, drafting top RBY player Heroic Troller and OLT finalist Separation as well. Managed by long-time Ruiner HANTSUKI and old generation standout Prinz, they are likely to have a good amount of support across the board from these two as well as a lively environment. mncmt is coming off of a monster year, having put himself on the map in style with an OST finals appearance and following this up with a string of consistent performances. Separation also became a name to remember in 2020, but his claim to fame thus far is a lone OLT showing. This OLT was a dominant run all the way to the finals where he displayed great levels of competency and creativity, however. Speaking of ladder heroes showing Smogon their worth in OLT, the Ruiners seemed to value this metric highly, as they also grabbed Ox the Fox, who has been close to the top of the ladder all generation. Both he and Will of Fire will likely contend for the third SS slot; Will of Fire is a quiet presence to the general public, but he makes all of the noise he has to with his outstanding teambuilding over the years. Aurella, the mother of the matrix, and Askov, who seems to be a Ruiners staple as a substitute, also can help them with SS depth or sub into fairygens if needed. As for the other fairygens, the Ruiners' other two retains will take the stage here, with Empo in SM and Gondra in ORAS. It goes without saying that both of these players are have potential to dominate; Empo in particular has been on one of the most dominant streaks in Smogon history, which was capped off with a recent Smogon Tour win. Gondra's scope of success is more limited, but he still had a great showing in last SPL. Frania will get the nod in BW, which will be interesting, as he had a nice 4-0 stretch last season; however, this is his only true BW experience, leaving this slot less predictable than most others. Emeral, Hclat, and Hyogafodex find themselves in the middle classic generations, respectively. Emeral has shown some flashes of brilliance but has yet to stand out in DPP, while Hclat is trying to rebound from a brief 0-2 showing a couple years back in his first true starting role in SPL in his main tier of ADV. Hyogafodex rounds this trio out in GSC, but the expectations here are unfortunately low due to his negative track record in team tournaments thus far. If anything goes not work out, Teclis, who in particular plays ADV very well, and Raichy, who has been playing every generation and has official experience in GSC, can be very capable substitute options. Heroic Troller is able to round out the Ruiners with a very strong RBY slot, especially when paired with two managers who have lots of experience in the metagame. Troller's RBY expertise is arguably second to none, which is reflected in his ranking. The Ruiners have a diverse group with some top options between their retains and Heroic Troller, but their other slots could leave them very vulnerable if they do not overachieve.
Key notes:
- The Ruiners have a strong 1-2 punch in SS, but the metagame is still developing and nobody is entirely sure what to expect. If they can have their strong players put up actually strong seasons in this metagame, then odds are they will be competing deep for the playoffs and potentially more once again.
- Between Frania, Emeral, Hclat, and Hyogafodex in the non-RBY classic generations, the Ruiners have a combined 1 positive season of SPL play, which was only 4 games, and 3 negative ones, including Hyoga's 1-7 last year. They are going to need to find a way to manufacture wins that have not been there in the past, or things could get out of hand quickly.
- Gondra had a very strong showing last year, but now he is in ORAS, a tier he may be a bit less familiar with than SM. Will his success translate, or will this potentially become an unexpected issue for the Ruiners?
The Circus Maximus Tigers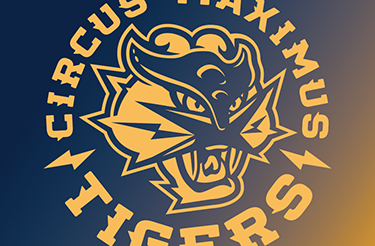 SS OU: watashi

SS OU: beatiful

SS OU: BK

SM OU: robjr

ORAS OU: Bushtush

BW OU: dice

DPP OU: ToF

ADV OU: Golden Sun

GSC OU: gorgie

RBY OU: SaDiSTiCNarwhal

Substitutes: CBU, Gtcha, Jordy, Meridian
During the offseason, long-time Tigers manager tennisace retired. He then promptly came out of retirement to try to manage, but it seems that he was forced back into retirement at the hands of one-time infamous Tiger CALLOUS, who took over managerial duties of this cursed franchise alongside some '07 joinee who nobody cares about anymore. With no retains and no actual playing skill split between the two managers, one could argue the Tigers were at an inherent disadvantage going into the draft. In order to compensate, CALLOUS conducted lengthy interviews with every single player in the draft pool and dozens who were not. This strategy spawned from his unmatched determination to build a championship roster, so that begs the question: did CALLOUS's pursuit for SPL glory get off on the right foot with a strong draft? Acquiring watashi for under 20k and dice for under 15k to start things off seemed like a great start, essentially compensating for the lack of retains. Perhaps spending over 30k for the combination of BK and Bushtush, who combine for 0 positive SPLs thus far, was a step in the wrong direction, but CALLOUS absolutely managed to draft a capable squad. The Tigers have a strong SS core with the aforementioned quiet but deadly watashi leading things off. beatiful, whose acquisition also caused CALLOUS to reach for the check book at 24.5k, is coming into SPL as hot as any other SS player and will also be getting in some SS games. Bushtush is slotted in the third SS slot, but he can play most generations, and the Tigers have CBU, gtcha, and Jordy on the bench, who can all help as substitutes or builders depending on how things go. robjr will be playing SM, a tier that he has lots of experience in. His OU play throughout SM has never been seen as outstanding, but he is still more than capable, and most of the SS starters and supporters can also assist him with teams, as building is not his forte. BK in ORAS and dice in BW are two vastly different stories that end with players projected to have above average performances. BK has gone from being locked up multiple times to a strong prospect in fairygens recently, whereas dice has been a constant in tournament circles, but his performances themselves range from being a no-show to being absolutely dominant. Seeing as CALLOUS rolled the dice on these two, I now have the opportunity to make that pun and say that if these two end up playing to their potential, then the Tigers may be able to break their curse after all of these years. Meridian is also around in case dice is needed in another generation or needs support. ToF in DPP and Golden Sun in ADV are two veteran players who will also help the cause; ToF has been incredibly successful over the years, whereas Golden Sun has reached a low point in modern times, though some believe he still has some more in the tank to take on a strong ADV field. Enigmatic boomer figure gorgie is making his return to the Tigers after a strong GSC showing last year; he may struggle to repeat these results with a top-heavy GSC field, but a determined gorgie can accomplish anything if some things go his way. Finally, SaDiSTiCNarwhal is making his SPL debut in RBY for the Tigers; with no potential substitute and no official experience, this is a risk, but those close to the Narwhal believe it is a worthwhile risk. We will be sure to find out if this and other moves the Tigers made work out as the season goes on, but the spotlight will surely be on the CALLOUS gang after everything that has happened leading up to this point.
Key notes:
- The Tigers invested a lot into SS OU and also picked up multiple substitutes. Will these investments pay off or were they best spent improving other slots?
- ToF and gorgie have been around since the Smogon stone age but seem to still have plenty in the tank, with both having success in more modern times. Will this continue to be the case or will there be some crusty encounters?
- CALLOUS himself is a large part of the operation for the Tigers. You may hear accounts about his dedication and you may hear accounts about him being a lot to deal with. Will he gather the troops and set the stage for a successful campaign? Will he be able to manage them through the inevitable downs of a lengthy season? Will he crumble when it matters most after years of anticipation? Lots of questions we will find out the answer to on this front as the season transpires.
Congregation of the Classiest
SS OU: lax

SS OU: Luthier

SS OU: Garay oak

SM OU: Kenix

ORAS OU: Isza

BW OU: obii

DPP OU: august

ADV OU: Tamahome

GSC OU: TDK

RBY OU: rozes

Substitutes: soulgazer, London Beats, Steve Angello, jacob, Mazinger, Jytcampbell, Fakes, Roseybear
Classiest manager d0nut has always had a soft spot for DPP OU, even taking a break from GSC OU to play it in a handful of official tournaments. It seems this translated to auction planning favoritism, as the Classiest retained DPP GOAT Tamahome but were not close to done there. They promptly drafted DPP hopeful Fakes and DPP legend august, giving them a trio of above average DPP prospects and also depriving other teams of these players as options. Hell, they even drafted soulgazer, who is capable in DPP as well. Sometimes the thinking generation really makes you think, even if it is in a totally different way than hypothesizing the last Pokémon, which is always Lucario at the end of the day. At the end of the day, the DPP player who will have more support than anyone has ever had in this tier before is going to be august, who is likely to have a fantastic season. The remainder of the DPP brigade will be spread out among old generations, with Tamahome starting in ADV and Fakes likely making his way into BW as the tournament progresses. obii will be starting in BW, however, and it will be interesting to see if he can build off of his success in Smogon Snake Draft or if he will return to his historic poor performances in OU metagames. jacob will be a great supporter for this slot, and he may even be able to start eventually depending on the Fakes situation, but his grasp on the tier is at least strong enough to make a difference despite potentially struggling as a player against top opponents. Speaking of struggling, TDK is in GSC, which he has yet to play in an official before. He has the support of d0nut, who helped KratosMana dominate last year, so there is plenty of hope, but if TDK is not proactive in testing and preparing, then he could end up fodder to a top-heavy GSC field. Perhaps playing GSC is what TDK needs to rekindle a spark that has been missing from his performances for the last year or two, leading to middling results, but if this is not the case, then things could get ugly. Perhaps Mazinger can patch this or another slot up if things go south, but his current form is not something we can be too sure of. lax rozes will be getting the nod in RBY for the start of the season; he did well in Smogon Classic but struggled in SPL when playing RBY, so projections for rozes are all over the place going into SPL. As for more modern generations, lax and Luthier will be starting the classiest off with 2 L's each week alongside Garay oak, who is coming off of some SSD heroics. This trio has as much promise as three players who did not start as OU mains could possibly have, which should be enough for them to get by at least. lax had an underwhelming SSD, but he still has flashes of brilliance left in him of course. Luthier and Garay are more question marks when facing top players, but they should be able to hold their own and win some games against most of the field at least. With London Beats present to help Garay as well as Roseybear, Jytcampbell, and Steve Angello as possible substitutes, things going south early on will not even be the end of the world here. Finally, Isza will be making his long-awaited return this SPL, getting a shot in ORAS, and kenix will be playing SM for the Classiest, which will be interesting, as this is his debut after qualifying for Smogon Tour. Overall, the Classiest have a lot of potentially strong slots but also some slots with less experience that will have to bring in some wins for them to get as deep as they did last year. Glad we got to mention absolutely everyone on their entire team without missing a single person!
Key notes:
- The truly crust generations of RBY and GSC are being played by rozes and TDK. They are great contributors and friendly faces, but will they be able to hold their own, justifying a combined price tag of around 20k? Perhaps d0nut's support can go a long way, but as of now, neither has a positive experience in officials in their respective metagames.
- Isza and kenix are making their debuts on the sheet this SPL. Isza is long removed from high-level tournament play, and kenix is just getting heated up after qualifying for Smogon Tour, but will either of them be able to make the most of this opportunity or will it be a struggle from the start?
- lax had a noteworthy stretch of struggles in Smogon Snake Draft and concluded the season with another pivotal loss. Will he be in his best form headed into SPL, or will his dominant records of the past stay in the past? He is going to be needed as an SS anchor in order for this team to reach their full potential.
The Cryonicles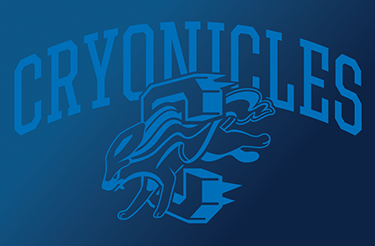 SS OU: bro fist

SS OU: Lusa

SS OU: Leo

SM OU: z0mOG

ORAS OU: Sjneider

BW OU: Finchinator

DPP OU: Malekith

ADV OU: umbry

GSC OU: TC

RBY OU: Nails

Substitutes: [K-12] The Madchine, Serene Grace, Posho, xtra$hine, roystopror, Vileman
The Cryonicles found some success last year under the management of Triangles and Coconut PDC, but it was not quite enough to reach the finals and give them a chance at SPL red. With higher goals in mind, they decided to rebrand from being represented by Mr.E's self-imposed misery and Finchinator's enthusiastic tryhardery to a Spanish-speaking armada and Finchinator's unenthusiastic mental deterioration—crazy what 2020 can do to ya. Regardless of the products of Finchinator's mind, besides this very article, the Cryonicles are stuck with him and have been for a while now, seeing as they retained him for 23k. They also snagged z0mOG for 10k, which seems like a good-value pick given the lack of SM depth and his natural versatility throughout a number of generations. Together, these two represent Smogon Tour 26 finals, the East-West rivalry, a meme culture that not even the users lowest on the Smogon social totem pole would want to touch with a fifty-foot long stick, and enough insufferability to drive away any prospective third retain evidently. It seems the two came together and decided that bro fist was the best person to throw into the circus alongside them, too, which is quite amusing given his history with z0mOG and his historic no-nonsense approach. To make up for it, they decided to buy every Spanish-speaking user they could get their hands on instead of actually planning a coherent auction it seems. Perhaps it turned out alright anyway, but it's not like management, Finchinator, or z0mOG will be able to tell until they each pass the second level of Rosetta Stone's Spanish lesson plans. Posho, who will likely provide a great chat presence and BW support, [K-12] The Madchine, who is inevitably going to win the decisive game in the tournament to cement himself as a full-fledged enigma, Vileman, who is able to grind out games and preparation in RBY and GSC, and roystopror, who is an alternative ADV option and helper, are all waiting in the reserves, outnumbering the non-Spanish speaking substitutes 4-1, with poor Serene Grace left to his own devices as a potential SS substitute. Leo will be joining bro fist in SS OU as he tries to build on some uneven performances over the past year, which was highlighted by some signature victories over Eo Ut Mortus and Sacri'. bro fist actually had a quiet 2020, especially after SPL concluded, but few doubt his ability to bring in wins, especially with the amount of support the Cryonicles have. Lusa, who is a member of Team LA, rounds out the SS OU core. He has had some positive experiences in officials in ORAS but did well in SS last SPL and is hoping to build on it here with another opportunity. One of Spain's better veteran players, Malekith, will be representing the Cryonicles in DPP OU. Another season full of his must-see sets will be a great watch for everyone interested in DPP. Finally, TC will be in GSC for his debut; he is not the most known player, but he has played the tier for a while now and has dominated the circuit, including beating SPL caliber players in the playoffs. Moving on from the Spanish armada, West brothers z0mOG and Sjneider will take charge in SM and ORAS, respectively. Both have good track records thus far, but Sjneider's team tournament success has particularly stood out in recent times. z0mOG did well last SPL, but it was in ADV. Speaking of ADV, the team with 3 ADV players already is going to be putting Umbry in ADV for her debut in the tier in an official; she did make it to the finals of the circuit playoffs, defeating numerous SPL-caliber players along the way, but the lofty 15k price tag is going to come alongside sky-high expectations. Speaking of expectations, Finchinator is in BW, so you can expect another slightly above average season with a side of salt. Rounding out the lineup will be everyone's favorite VGC+RBY player, Nails. Nails is always in touch with the RBY metagame and has put up amazing results before, so the bar will be set high going into this campaign. The Cryonicles had one of the weirdest drafts in the tournament, but it seems they managed to land a serviceable lineup. As to if this translates to success, we are less certain, but they will absolutely have a chance to compete with the best teams here, and it will come down to their own execution at the end of the day.
Key notes:
- umbry costing 15k for ADV means she is going to have to bring in some wins for the Cryonicles to stay afloat. Will she be able to do this against some of ADV's best players, which constitutes the top half of this field, or will she prove to be a costly flop?
- z0mOG has been confidently retained for the Cryonicles and has intermittent SM success, but he has not truly played a full season of strong SM in an SPL setting in a couple of years. Will z0mOG potentially be a weak slot for this team, or will he continue to bring in the wins after a strong SPL and SSD last year?
- bro fist looked a bit off in WCoP last year, which tends to be one of his best tournaments. He is going to be needed as an anchor and veteran presence on this team, especially given his 24.5k price tag. Will he be motivated and capable of helping lead this team to the promised land or will he struggle?
The Dragonspiral Tyrants
SS OU: John W

SS OU: Eo Ut Mortus

SS OU: 100percentpureheat

SM OU: Omfuga

ORAS OU: CrashinBoomBang

BW OU: elodin

DPP OU: Christo

ADV OU: Gilbert arenas

GSC OU: Conflict

RBY OU: spies

Substitutes: Sabella, Rumor, HSA, sugarhigh, Sadlysius
Finalists of SPLX, semifinalists of SPLXI, and seemingly strong contenders of SPLXII, the Tyrants, are back once more for what they hope will be the year they finally put all of the pieces together and bring home the trophy. While they may showcase a collection of unique personalities that tend to draw all sorts of attention their way, the Tyrants also showcase a group of skilled and determined players who are capable of outright dominance. Resident doctor reyscarface will be looking to cure the Tyrants of their playoff woes this season alongside PDC, who was recently voted Smogon user most likely to have a neckbeard despite his actual inability to grow a beard of any kind. Powerful retains Gilbert arenas and John W paved the way for a draft that may have one of the highest ceilings in the tournament. Gilbert arenas may not be sitting quite as pretty in ADV this year as he has over the last two years due to stronger competition standing in his way, but he is still capable of getting the job done and will not back down from a challenge with his quirky yet creative and effective playstyle. Sadlysius is also on board to help him optimize his preparation and test things out, too. John W is perhaps the better-valued retain, going for a mere 10k after making it to the semifinals of both the Official Ladder Tournament and Smogon Tour in recent months. His SS play has been impressive all generation, but he turned it up yet another notch recently perhaps. John W will not even be the best SS player on this team either, as they went ahead and drafted Eo Ut Mortus, who has been on a killing streak of his own with an amazing showing in the Smogon Snake Draft that culminated in his first-ever trophy, which was long overdue. Eo's deep knowledge of the metagame allows him to bring unconventional picks while retaining a level of consistency unmatched by the vast majority of the playerbase. Daringly, the Tyrants decided to invest another 17k into SS OU for a player who has yet to even play a game in an official team tournament, 100percentpureheat. He is more of a wildcard until we see some actual games from him, but 100percentpureheat has been one of the most active builders and most accomplished ladder players this generation thus far, so there is reason to believe the Tyrants knew what they were doing when they went as high on him as they did. Omfuga is back from the dead to play SM OU for the Tyrants; his aggressive playstyle may be distinctly marked by seemingly awkward structures of teams, but Omfuga is able to find so many unique ways to make things work that nobody should doubt him unless these years off turned him into crust. If that is the case, then they always have Sabella as a reliable substitute waiting in the reserves. CrashinBoomBang will be trying his hardest to make some noise in ORAS, which seems likely given how experienced and familiar he is with this metagame relative to an inconsistent overall playerbase he will be taking on. elodin will be getting the nod in BW after a couple years away from the tier, while Christo will be getting his first prolonged stint in DPP OU this SPL, hoping to make a name for himself in an entirely new format after doing well in both OU and UU of the current generation in recent years. If either of these two struggles, it would not be shocking to see HSA or sugarhigh make a relief appearance. Finally, veteran Conflict may seem like a fish out of water, as the Tyrants took him over the Sharks, and spies may seem like an uninformed boomer trying to make it in the modern world, but with some adjustments and increasing comfort, both have potential to thrive. Conflict in particular has been successful for so many years that we would not be surprised if he turned it up a notch at any point. spies is quite far removed from official tournament play, but if he can tap into his older strong RBY instincts while also acclimating to the current metagame, then there is lots of hope here, too. Rumor is also a Tyrant due to his affinity with the group and supposedly his Among Us play. Overall, the Tyrants have a lot of stronger slots and a handful of unproven slots. If the latter slots can turn into more reliable ones, then this could finally be the season for the Tyrants. If not, then making it deep into the playoffs once more may be a challenge.
Key notes:
- spies, Omfuga, and perhaps even elodin are old generation players in this lineup that may not be super up to date with their metagames. Will they get up to speed and manage to win their fair share of games, or will it be flop city, population 3?
- Eo Ut Mortus had an absolutely insane SSD showing, but can he replicate it in an entirely fresh DLC2 metagame, or will the complexities of the tier lead to some troubles for Eo in the early weeks?
- Will 100percentpureheat be worth 17k or will this go down as one of the more premature bids in recent history? We know very little about him besides his ladder showings and teambuilding presence, so we will have to play extra close attention to his games to see where he is at.
The Ever Grande BIGs
SS OU: ima

SS OU: FMG

SS OU: Storm Zone

SM OU: Eternal Spirit

ORAS OU: ElectricityCat

BW OU: Insult

DPP OU: DeepBlueC

ADV OU: McMeghan

GSC OU: Zokuru

RBY OU: Tiba

Substitutes: Sakito, ziloXX, Hayburner Vulpix03, steelskitty, devin
Stone_Cold is back to manage the Ever Grande Bigs again; this time, he is running the joint alongside DPP main turned mami chan worshiper Excal. These two are fielding a very diverse cast this season, rostering players from eight different countries. They were so inclusive that they even decided to use their first pick in the auction on the user voted most likely to get banned before midseason, Eternal Spirit, who is in a class of his own when it comes to aborting any semblance of chatroom norms. Joining Eternal Spirit in fairygens will be ima, who will be in SS while Eternal Spirit mans the ship in SM. These two have both shown lots of promise, with ima being particularly dominant in recent years. The Bigs also spent big money on Insult, but it appears that he will be slotted in BW instead of his historically stronger tiers like SS and SM. He will have the support of McMeghan and steelskitty, however. Speaking of McMeghan, the Bigs will be trusting him to lead the way in ADV while also verbally leading the team. McMeghan is no stranger to being a big player in these tournaments or being a Big, so it will be interesting to see how his return to this setting will go this year after he was all over the place in recent SPLs on the Tigers. FMG and Storm Zone will both be in SS OU alongside ima, but there is less confidence in these slots because neither has sustained success in tournaments recently, with Storm Zone in particular being more of a ladder fiend. ElectricityCat continues the streak of unproven players for the Bigs, but he has taken down some strong opponents in unofficial tournaments, so hopefully he can carry the load in ORAS. If not, expect some shuffling with other fairygens that could bring resident tryhard devin and ORAS fanatic Vulpix03 into the mix. DeepBlueC is looking to improve a bit upon mediocre showings with another shot at solving DPP this season, which could be assisted by the support of his two DPP-playing managers. Finally, Zokuru will be in GSC with the support of Smogon Classic qualifier ziloXX, with both trying to build on some promising showings in 2020, while Tiba will be making his long awaited return to the spotlight this SPL in RBY. Tiba had been a dominant player for many years, putting up unmatched records in RBY and GSC over various SPLs; he has been inactive in more recent years, but now he is back in action. If Tiba needs help or starts to struggle, Hayburner's recent interest in RBY can help the Bigs there, too. Overall, the Bigs have a mixed bag of proven veterans, newer prospects, and players who have high ceilings but low floors. If they are able to hit on some of their riskier slots, this could be a return to the playoffs for the first time in years. If not, it could be another mediocre season for the large bois.
Key notes:
- McMeghan has been more active lately in Twitch streaming and following tournaments. Will this translate to a more motivated McMeghan dominating the SPL field, or will his results replicate the middling results he has put up in recent years of SPL?
- Tiba is clearly a very skilled player and has the track record to prove it, but his ability to win consistently in modern RBY is a huge question mark. Will his past success translate to present success, or will the tournament be a struggle for him?
- The Bigs invested lots into BW, between going over 20k for Insult, who mains other generations, and even getting a BW substitute, steelskitty. Will these investments pay off, or will they backfire when compared to the more modest investment other teams put into conventional BW picks?
The Indie Scooters
SS OU: Sacri'

SS OU: Gefährlicher Random

SS OU: Niko

SM OU: Corazan

ORAS OU: Santu

BW OU: Caetano93

DPP OU: snøfall

ADV OU: thelinearcurve

GSC OU: false

RBY OU: Serpi

Substitutes: Xizaaa, Windsong, vani, Chaitanya, Louna
After scooting their way into ninth place last season, the Scooters are back under new, Italian management. Punny and Amaranth are two fresh faces to the managing game, but both have been on the grind in recent years of tournaments, so they are no strangers to the community. Due to the Scooters' train wreck of a 2020 campaign, the pair started off with no retains and immediately got spending to compensate, spending large sums on Sacri' for SS, Santu for ORAS, and thelinearcurve for ADV in the early stages of the auction. These three are all projected to do very well this SPL; Sacri' and Santu have both stood out thanks to their recent tournament success in the more current generations. As for thelinearcurve, he may not have played SPL last year, but he has still been dominating ADV tournaments just about everywhere else, receiving a unanimous first place ranking to justify his lofty price tag. The Scooters also landed Caetano93 for a modest price, which could go a long way, as the BW field falls off quite a bit after the top, and he is one to capitalize on this after a strong showing last year. From there, the Scooters elected to be more conscious of their budget and hoped to land some steals. Gefährlicher Random, who went from being voted most likely to be a German alt to being voted most likely to have people misspell his name, and Niko, who is a lesser known Italian player, will be joining Sacri' to form a European trio of SS players for the Scooters. Expectations are not as high for these two as for Sacri', but both have shown flashes of brilliance throughout the last year. Corazan will be playing SM, which may be his best generation. His current form is something we are less sure of, but he is absolutely capable in this metagame, as we have seen from some past performances. Nobody is really sure what the plan was for the Scooters in DPP, but they drafted snofall, who only has a few unremarkable RoAPL showings under his belt thus far. Windsong could make a relief appearance here, but it is not like his DPP play has evolved with the metagame, and he does not have many accomplishments here to begin with either. This DPP slot may be their weakest slot, but RBY gives it some competition, with Serpi being similarly unproven in official capacities. He does have some solid experience in smaller settings, though, and the support of superb RBY player Amaranth as a manager as well as Louna in waiting as a potential substitute, so there is at least some hope for the Scooters staying competitive here. FALSE does not inspire much confidence either in GSC, but his name breaks the spreadsheet each time, so at least it will be more challenging to log his shortcomings than his teammates'. vani, who is mostly known for hosting circuit tournaments and who supposedly had a background in GSC, and Chaitanya, who is a Monotype main with some fairygen experience, round out the roster for the Scooters, occupying a couple of bench slots. The Scooters have some very weak slots that they need to overperform if they want to be in contention this SPL, but if they can flip these to positives, then they have amazing upside given the great promise visible throughout the rest of their lineup.
Key notes:
- Their old generations have some very weak slots in DPP, GSC, and RBY. Can they compete in these tiers, or will will it be a bloodbath?
- Caetano93 and Corazan have had some success, but they are still just seen as average to slightly above average options in their respective metagames. Will this be a chance for them to really break out and dominate, or will they struggle?
- Huge investments in the early auction absolutely have to pay off. Can all of Sacri', Santu, and thelinearcurve live up to expectations, or will any of them start to struggle?
The Stark Sharks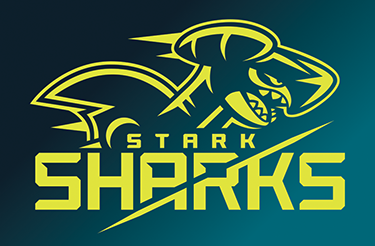 SS OU: xray

SS OU: 1 True Lycan

SS OU: reiku

SM OU: Welli0u

ORAS OU: jonfilch

BW OU: SoulWind

DPP OU: Void

ADV OU: Endill

GSC OU: Fear

RBY OU: Kiichikos

Substitutes: Ruft, Luispeikou, MAX UND MAX, byronthewellwell, watermess, Genesis7
One of SPL's most successful and simultaneously villainous franchises is once again under the leadership of none other than M Dragon. This time around, he will be manning the ship alongside Trosko, who will help keep the Sharks afloat if he is able to remain active in their fairygen preparation. These two elected to retain xray and SoulWind, two fierce competitors who will allow for the Sharks to prey on other teams. xray has been doing well in SS thus far and hopes to keep it up this season, but even his success is very little when he's compared to SoulWind, who is the best BW player of all time and went undefeated last season in the tier. SoulWind's retain may have been expensive, but he is worth each and every bit of it given his recent dominance of just about every tournament he touches. He finally won an individual tournament this year, taking home Smogon Classic, and also made it deep into Smogon Grand Slam and Smogon Tour. To add on to the strong start the Sharks had, they also went up to 30k for Fear, who will solidify their GSC slot as the best in the tournament coming in. Fear's SPL showings have been amazing each year, and there is little reason to believe this time around will be any different. Welli0u and 1 True Lycan will join xray in the Smogon Tour generations, with the former getting the go-ahead in SM and the latter hoping to expand on a successful year of SS play from 2020. reiku will round out the SS core for the Sharks, but many worry about his activity and motivation, as the Sharks did not draft his girlfriend this time around. Ruft will be able to help support him, which could be very important depending on how familiar reiku is with the current metagame, but Luispeikou may be a viable substitute if things go south in any of the SS slots. xray's hype child turned circuit finalist jonfilch will be getting the go-ahead in ORAS in his SPL debut. There is a lot of promise here, so many believe he will exceed middling expectations and do well for the Sharks. If not, perhaps journeymen byronthewellwell or relatively unknown substitute MAX UND MAX can help fill in here or elsewhere. Things take a turn south with Void, who appears to be well past his prime as a fisherman and a Pokémon player, Endill, who is yet to have much high-leverage experience in a deep ADV field, and Kiichikos, who shows promise as a player but does not have much official experience in RBY against a top-heavy field, helping round out the lineup. Thankfully, ADV substitute watermess and RBY substitute Genesis7, who also has plenty of experience in ORAS, are also on board. The Sharks are arguably the most top-heavy team in the tournament, but this gives them a weaker bottom end. If they manage to find consistency in some of these weaker slots, the Sharks could be back to SPL glory this year.
Key notes:
- Fear and SoulWind are arguably the two most dominant players in the entire tournament in GSC and BW, respectively. Can this past dominance continue, allowing for them to repeat their strong records and give the Sharks a huge advantage? Or will they finally encounter some trouble this season?
- 1 True Lycan quietly had a superb 2020 in SS OU. He is seen usually as a more average option, but is he finally evolving into a top player, and can he keep it up this SPL? Or will we see him regress towards the mean?
- Can the Sharks make their weaker old generation slots put up some wins, or will their success be entirely in the hands of their top starters? If it's the latter, they will need some absolutely amazing performances to keep up. If it's the former, they may be in business.
The Team Raiders
SS OU: FlamingVictini

SS OU: Eeveeto

SS OU: Samqian

SM OU: frisoeva

ORAS OU: Luigi

BW OU: Jimmy Turtwig

DPP OU: BIHI

ADV OU: CyberOdin✝

GSC OU: FriendOfMrGolem120

RBY OU: MetalGro$$

Substitutes: Altina, Aliss, Ajna, H.M.N.I.P
Another team taken over by Italian management is the Raiders, who are led by two-time Official Ladder Tournament champion Tricking and BW extraordinaire Raiza. Tricking may be one of the craziest players out there, finding ways to win with all sorts of unexpected strategies. He is an amazing player and he may be an amazing manager for this squad if his players are receptive to his ideas, too. Fitting the chaotic, Italian vibe of the team, he and Raiza retained RBY player MetalGro$$, who has quietly become the winningest RBY player in SPL history over the years. It is crazy how far MetalGro$$ has gone in the metagame after becoming a starter due to drafting oversights from the Bigs in SPL6, but this goes to show that, with enough time and effort, anything can happen. MetalGro$$ has grown into one of the premier RBY players and deserves some applause for his consistent performances, but are the rest of the Raiders capable of living up to this golden standard? FriendOfMrGolem120 and FlamingVictini lead us to believe so. While they both came with sky-high price tags, there is good reason to believe these investments will pay off. FriendOfMrGolem120 has been a strong SPL starter in old generations for the last couple of years, truly dominating GSC last year and hoping to do so once again this time around. FlamingVictini is coming off of an OST win; he may have been pretty quiet for the rest of the year, but he is still a creative player who will be a capable SS anchor for this bunch. Joining FV in SS will be a less proven, but still competent cast of Eeveeto and Samqian. Eeveeto had a solid second half of 2020, doing well in Snake with some of his signature quirky builds matched with some improving gameplay. Samqian has yet to stand out very much quite yet; he had some unfortunate moments in both WCoP and SSD, but ultimately he is going to have to keep getting better with experience to have a chance against this field. If anything goes south, Ajna may make his OU debut after years of dominating RU. frisoeva, who had a poor second half of 2020, is returning home to SM OU in hopes of getting back in winning form, while Luigi is back in ORAS, which may be his best generation. Luigi has never stood out in team tournaments, but he does have a Smogon Tour victory under his belt, so perhaps he will return to that form and do well here. Jimmy Turtwig will be getting the nod in BW, where he will hope to thrive with the support of Raiza, who has been very active in this metagame. BIHI and CyberOdin are looking to build on strong SPLs from last year, but they may encounter more difficulty against different opponents making appearances in this field. They both were relatively cheap, so it will be interesting to see if they can repeat last year's success, or if they will struggle. Altina and Aliss will be present to support Odin, with the latter also being competent across various other generations as an active builder and player. Finally: H.M.N.I.P en SPL. With H.M.N.I.P, the Raiders have a great chance to have a deep run into SPL, potentially contending for a championship!
Key notes:
- FlamingVictini had an amazing run in OST and tends to do well in team tournaments, but this tournament will be a new test of his skill in the current SS metagame. Can he live up to his price tag and help the Raiders start off strong in Smogon's flagship metagame, or will he encounter some struggles?
- frisoeva has been solid in SM on multiple occasions, but, as for other tiers, he hit a low point late in 2020. Is his SM form going to stay strong, or will his 2020 blues transition into more 2021 struggles?
- BIHI and Odin both did very well last year, as we said, but we have not seen a ton from them in DPP and ADV, respectively, and both pools have gained strong players since last year. Will they continue to go positive, or will that be a greater challenge this time?
The Wi-Fi Wolfpack
SS OU: Tace

SS OU: talah

SS OU: Bloody alfa

SM OU: Relous

ORAS OU: Dragon Claw

BW OU: shawyu 1313

DPP OU: mael

ADV OU: Star

GSC OU: ABR

RBY OU: SMB

Substitutes: Leru, TPP, Quaze, GaryTheGengar
Tony managing the Wolfpack once again is no surprise, but this time around they swapped assistant manager with old generation anchor. BKC, who played ADV for them last season, is now managing alongside Tony, whereas ABR, who managed with Tony last season, is now their pricey GSC buy. Regardless of the switch, it is clear that the Wolfpack have a strong core of leaders that will set the tone for the remainder of the team. ABR cost a whopping 36k to play GSC; he has done well in GSC thus far over a few tournaments, but he will have to be near perfect to live up to this price tag in a field with other superb players such as Fear and FriendOfMrGolem120. With the support of both managers and his good friend the Stairmaster, perhaps he will be able to dominate this field regardless of the competition. Speaking of the Stairmaster, he has climbed from the depths of tourbanhood all the way to being a pricey SPL retain. The Wolfpack will be putting Star in ADV, where he has done well in every setting aside from actual official team tournaments. His transition to the SPL field is long-awaited, and many believe he will do well given his long history of playing the metagame and the support of manager BKC. Speaking of strong old generation players, the Wolfpack also retained SMB, who went from top DOU player to top RBY player in no time with his solid showings in various RBY tournaments over the course of 2020. This concluded with him winning the 2020 RBY circuit championship in impressive fashion. As for more recent generations, the Wolfpack had to budget their way through them for the most part. Tace, talah, and Bloody alfa were the result of this in SS, but they still make a very formidable trio. Tace has been pretty strong aside from one outlier performance on the cursed Tigers last season. talah has been less consistent, but he ended off 2020 with his best showing yet in Smogon Snake Draft. Finally, Bloody alfa burst onto the scene last year with a great Smogon Tour run followed by a superb WCoP showing, so he is hoping to expand on that now that he is back with WCoP teammate Tony as his manager. TPP will be around to provide valuable teambuilding input and potentially substitute in as well, giving the Wolfpack hope of being the kindest team despite the clear oppression of malevolent manager TonyFlygon. Relous will be in SM for the Wolfpack; he may be relatively quiet, but he can play very well, and all of his performances, aside from the regular season of last SPL, show this. So long as he can avoid getting off to a poor start and potentially tilting from there, Relous is a solid option for the Wolfpack that came at a relatively low price. Dragon Claw and shawyu 1313 will be playing ORAS and BW, respectively, for the Wolfpack. Both had solid debuts last year, but neither inspired much confidence for the future. The former put a huge target on his own back, whereas the latter played a different metagame, but they still have taken strides as players and hopefully can keep it up. If things go south, expect for Quaze or Leru to substitute in. Finally, mael will get the nod in DPP with GaryTheGengar being a potential alternative. Both have some experience in DPP, with mael being active in most generations and Gary having started the last couple of seasons in the tier. Overall, the Wolfpack have some very strong old generations thanks to their retains and early investment in ABR that can hopefully lead them to victory, but they will need more than just them to stay in contention. If some more budget-friendly options in fairygens can work out, then expect to see the Wolfpack playing deep into the season once again.
Key notes:
- talah was known as much more of a builder than a player up until Smogon Snake Draft last year. Will this trend come back to haunt the Wolfpack as talah struggles once again, or has he turned the corner and finally become a servicable starting option?
- ABR cost 36k and is going to need to dominate in GSC while at least contributing a bit to other slots. It is clear he is not at his absolute peak interest level as a teammate, though. Will this investment end up hurting the Wolfpack due to how much it cost them, or will ABR warm up as a teammate, be at his best in-game, and help lead the Wolfpack to the promised land?
- Star has never actually played a full season of ADV in an official team tournament, but he was retained for north of 20k. Will he struggle in his true debut, or will he replicate his results from his consistently strong unofficial showings?

Eo Ut Mortus
FlamingVictini
lax
bro fist
Sacri'
watashi
mncmt
John W
xray
beatiful
ima
Separation
1 True Lycan
tace
Garay oak
Eeveeto
Gefährlicher Random
100percentpureheat
Bloody alfa
talah
FMG
Luthier
Lusa
Bushtush
Samqian
Leo
Ox the Fox
reiku
Storm Zone
Niko
---
1. Eo Ut Mortus: 1 - Tyrants
Team: 33-30 all-time SPL, 3-4 SPL SS, and 71-52 overall
Individual: OLT qualifier
1. John W: 8 - Tyrants
Team: 5-5 all-time SPL, 0-0 SPL SS, and 19-10 overall
Individual: Smogon Tour 30 semifinals, Official Ladder Tournament VIIsemifinals, and OU Circuit finals
1. 100percentpureheat: 18 - Tyrants
Team: N/A
Individual: Smogon Tour 29 playoffs
The Tyrants entered the auction looking strong in SS already with John W retained for a mere 10k, coming in hot with ggs of the timely and untimely variety. They proceeded to invest heavily into SS, getting the unlikely duo of Eo Ut Mortus and 100percentpureheat to round out their lineup. Eo perhaps overtakes retain John W as the true anchor of this SS core due to his consistent performances in CG OU dating back to when John W was regarded as a product of the blanket gang and nothing more, but regardless of how you look at it, the Tyrants have unmatched upside in SS OU. Eo Ut Mortus's Smogon Snake Draft IV performance was perhaps the best performance an individual had in a team tour throughout all of 2020, capturing a long overdue first trophy alongside one of the top records in the DLC1 metagame. Eo stands out both in the builder and in the battle; his attention to detail is second-to-none, which allows him to be a step ahead of evolving metagames with previously unthought-of cores and sets making up plenty of his tournament teams. His in-game presence is as smooth as ever, too, which says a lot considering how much of a boomer he is with his '07 join date. John W's '18 join date is quite the departure, but similarly to Eo, he has had a strong year in SS. While he did not stand out as much in the recent SSD, John W made it to the semifinals of Smogon Tour and the Official Ladder Tournament, which is very impressive for someone who has been playing in these tournaments for just a little over a year. His building and play show competency that has potential to translate to greatness this SPL. As for 100percentpureheat, nobody is 100percentsure as to how he will do. It is true that he has been the architect of some common teams and dominated the ladder scene, but for a lofty price tag in his official team tournament debut, it will take some overperforming to live up to the hype. He is absolutely capable as a player and should get some wins so long as he remains unbanned, but there are some big questions here that will have to be answered with his performance throughout the season. If he is able to live up to that hype, then this could be the best OU core we have seen in a long time.
2. watashi: 6 - Tigers
Team: 32-20 all-time SPL, 8-3 SPL SS, and 55-49 overall
Individual: N/A
2. beatiful: 10 - Tigers
Team: 0-0 all-time SPL, 0-0 SPL SS, and 8-4 overall
Individual: Smogon Tour 30 quarterfinalist, OLT VII semifinalist, and SS Circuit champion
2. Bushtush: 24 - Tigers
Team: 5-5 all-time SPL, 0-0 SPL ORAS, and 9-10 overall
Individual: N/A
Rumor has it, CALLOUS has been eagerly preparing this SS draft since before SS OU existed. Thousands of top-secret PMs with Jabba coupled with many long nights spent evaluating each and every opportunity have led to these three being selected. In fact, an insider report says that CALLOUS's wife heard him murmuring "must....upbid....Bushtush" in his sleep each night since Bushtush was unbanned on Smogon. Jokes (or are they?) aside, it seems that the rankers approved of CALLOUS's dedication to fielding a solid SS core. watashi was the first off the board in SS for the mighty Tigers. He had a superb SPL showing last year on the Ruiners, who ultimately won the tournament. Perhaps watashi has spent more time watching anime than brushing up on the metagame in recent months, as he was not able to replicate his success in Smogon Snake Draft, but there is still lots of hope for him to rebound here if provided with some support, which the Tigers have with CBU, Jordy, and gtcha all in the reserves. beatiful is perhaps more self-sufficient than watashi and even cost more, which is likely a product of his recent success. beatiful is still somewhat new to this scene, though; this is actually his SPL debut, which makes it even more interesting that he went for north of 20k. If beatiful can continue playing at the levels he has recently, this pick is likely worthwhile, but if experienced opponents catch on, it could be a struggle. Speaking of struggling, Bushtush rounds out the SS core for the Tigers. For someone who is negative on the sheet and has not played an official in well over two years, there is still plenty of hype surrounding him, but some worry that this hype is going to die out quickly once he is asked to hold his own against some of the best OU players who have been actively playing Smogon tournaments this whole time. For the Tigers to live up to this strong overall ranking, they will need watashi to return to SPL XI form, beatiful to keep his recent success up, and Bushtush to generate new success of his own.
3. lax: 3 - Classiest
Team: 14-7 all-time SPL, 0-0 SPL SS, and 45-21 overall
Individual: N/A
3. Garay oak: 15 - Classiest
Team: 9-10 all-time SPL, 0-0 SPL SS, and 29-31 overall
Individual: N/A
3. Luthier: 22 - Classiest
Team: 7-3 SPL all-time, 0-0 SPL SS, and 15-10 overall
Individual: OLT qualifier
Unfortunately, these rankings are wrong, as lax will be playing RBY all season long. He has never lost an RBY best of three and likely never will, so that is good news for the Classiest at least. In the hypothetical universe where he plays SS, he gives the Classiest a strong start to a well-rounded CG OU core, though. While lax was incapable of dominating Smogon Snake Draft, he was able to hold his own and his prior performances have been stellar. He is already +20 on the sheet, which alone speaks volumes to his strength as a player. Garay oak is making another starting appearance in SS OU with his beloved London Beats chilling out on the bench to provide support; they also have Jytcampbell, Roseybear, and soulgazer as potential substitutes in SS, giving them a great deal of depth if Garay is needed elsewhere or Luthier struggles. However, Garay proved in Snake that he is ready for the big stage and Luthier has had some strong showings. Overall, Luthier is up-and-down, having defeated great players like Pohjis in WCoP, but also failing to gain much traction in OU tiers up to this point due to lack of experience. He has yet to get a full season of experience in OU, so it will be interesting to see what he makes of this opportunity; Luthier is known for outplaying his opponents in LC, so perhaps it can translate well, but the depth of this field will make it challenging. So long as the Classiest can get some wins out of the third slot and lax is able to return to strong form, the Classiest should have a strong SS core. It becomes worrisome if lax has another mediocre showing and they do not get any heroics out of the other slots, but that is an unlikely and worst-case scenario at this point in time.
4. FlamingVictini: 2 - Raiders
Team: 15-9 all-time SPL, 0-0 SPL SS, and 39-17 overall
Individual: OST champion
4. Eeveeto: 16 - Raiders
Team: 4-5 all-time SPL, 0-1 SPL SS, and 20-12 overall
Individual: Smogon Tour 29 quarterfinals
4. Samqian: 25 - Raiders
Team: 0-0 all-time SPL, 0-0 SPL SS, and 7-7 overall
Individual: N/A
Raiza and Tricking failing to draft a single Italian SS starter cost me a spot on my SPL bingo board, so we will start off this write-up with a moment of silence for that.
While there is no Italian representation, they still have some very dangerous players making up their SS core, which has a pretty average overall ranking. FlamingVictini is ranked second, unsurprisingly; he was able to win OST and has a ridiculously good track record in team tournaments, being over +20 on the sheet in barely over 50 games. FV is one of the more crafty players in the field, making use of less conventional Pokémon and sets in order to exploit metagame tendencies on a consistent basis. His matches will almost all be must-watches for SS fanatics, but it is more than just the flash as his exceptional play is going to be needed to lead this group. Eeveeto is another thriller in SS, bringing various unorthodox Pokémon in every tournament he gets the chance to. They say one man's trash is another man's treasure, but for Eeveeto, he is thinking up many things that do not even get enough consideration by others to be deemed trash. If the techs hit, Eeveeto will continue his recent string of success, but if they fall flat, then it could be a rough campaign. Finally, samqian is coming off of a rather unfortunate SSD showing, but he was given another chance to prove his worth as a starter, so hopefully he can continue improving and overperform for his low ranking. If he is not able to compete at quite the SPL level, then perhaps RU superstar Ajna can get an opportunity to show off his OU skills. However, the Raiders should be confident in samqian as a potential dark horse if he continues to bring solid teams and refines his endgame management a bit. Overall, the Raiders are expected to perform well in SS but may struggle to dominate due to some slightly more proven cores atop the rankings standing in their way.
5. mncmt: 7 - Ruiners
Team: 1-2 all-time SPL (all SS) and 21-14 overall
Individual: OST finalist and OLT playoffs
5. Separation: 12 - Ruiners
Team: N/A
Individual: OLT finals and SS Circuit semifinals
5. Ox the Fox: 27 - Ruiners
Team: N/A
Individual: OLT playoffs
The reigning champions are back in business, trying to claim the crown once more. While the two stars of their SS core are no longer here in SS for them, with watashi on the Tigers and Empo in SM, there is still reason to believe in this group for the Ruiners. mncmt had a breakout 2020, making OST finals while putting up solid records across the board. He is likely to continue his success here, but he will have to work harder than ever as people may be catching on to his strategies. Versatility and consistency over time are some of the biggest accomplishments for top players and mncmt has yet to reach the level of experience where he can prove himself on these fronts; this SPL will be another test to see if he can keep up his amazing results or if he will start to struggle. With the support of coveted teambuilding sensation and Smogon-wide enigma Will of Fire, it will be interesting to see how his teams come out and what surprise sets may end up surfacing. Will of Fire could even make a starting appearance, but there is no confirmation of this yet. Regardless, he and matrix goddess Aurella, who has a knack for creative teambuilding herself, will form a strong backbone to this group of players to thrive. Separation is already capable enough to achieve great results alone, as we saw in his superb OLT run, too. His innovative approach will lead to many interesting games throughout his SPL debut; Separation's commitment to bringing out the unexpected side of the metagame coupled with the Ruiners's supporters being on the wilder side could lead to some unthinkable teams to surface, which makes this trio of SS players one of the most exciting groups heading into the tournament. Ox the Fox adds onto the excitement himself, too, as he makes his long-awaited SPL debut after an impressive OLT run and plenty of ladder success throughout the generation. Ox is one of the most active players and builders of the SS metagame; while he may not be the most proven tournament player, there is plenty of potential here, especially for a mere 6k in the third SS slot. Overall, this SS core is going to give everyone a run for their money. Their middling ranking reflects some uncertainty about less proven players, but the ceiling is sky high for the Ruiners.
Team: 30-16 all-time SPL, 7-2 SPL SS, and 58-44 overall
Individual: Smogon Tour 30 playoffs
Team: 9-4 all-time SPL, 6-1 SPL SS, and 25-15 overall
Individual: N/A
Team: 17-21 all-time SPL, 1-2 SPL SS, and 43-33 overall
Individual: N/A
This trio of Europeans leading the Sharks in SS OU has lots of combined experience, with each player already having multiple SPLs worth of starting under their belts as well as official experience dating back to 2016 or earlier. A great deal of experience coupled with veteran management from M Dragon and Trosko could prove very helpful as there are a number of inexperienced opponents that they may be able to prepare well for. Of course, experience is not all there is to it. Fresh OU moderator turned standout SS teambuilder Ruft is in his first SPL as a substitute and supporter for this bunch and his presence will compliment these veterans very well, as he can keep them up-to-date with the metagame and the trends of some lesser-known opponents they may encounter. Going in depth on the Shark's starters, xray has had a great generation thus far and is looking to follow up on his strong SPL from last year as a retained man this time around. He has gone to great lengths to establish himself as a strong builder in this generation, which was previously only the case for him in ORAS, and his gameplay naturally is quite solid. 1 True Lycan quietly dominated both SPL and SSD this year, giving him an impressive start to the generation as well. His style is a bit less defined than most higher-end SS players, too, which may make him more challenging to prepare for. Overall, he can be mistake prone in more drawn-out games, but his ability to take risks and read the opponent's strategy is very impressive. Finally, reiku is back on the Sharks, which should be a surprise to absolutely nobody. While he has had some rough years, reiku is still a very capable player who is back home with some fellow Spaniards. If he is actively following the metagame and playing games, then he can potentially pull out some surprise victories for the Sharks. For the Sharks, they will need to work together well to combine their experience with their motivation and metagame aware presences. If they can, then this could be one of the most underrated groups in the tournament.
7. Sacri': 5 - Scooters
Team: 16-12 all-time SPL, 7-3 SPL SS, and 46-32 overall
Individual: OLT playoffs
7. Gefährlicher Random: 17 - Scooters
Team: 0-0 all-time SPL, 0-0 SPL SS, and 8-6 overall
Individual: N/A
7. Niko: 30 - Scooters
Team: N/A
Individual: N/A
The Sac, the Rand, and the Nik join forces to try and elevate the Scooters from their low point last season. Sacri' has been having a strong generation thus far, putting up one good record after another. The lone exception to this was a brief stint of struggles in WCoP, but this was quickly erased from our recency bias-laced brains due to a great Smogon Snake Draft run. The fiery Frenchman is able to dispatch most opponents with his up-tempo playstyle consisting of aggressive predictions and defined offensive cores that are oftentimes able to punish passive play, which goes a long way in this generation of OU. Sacri''s playstyle may seem fairly basic on paper and he does have his favorites, but his consistency is largely a product of smart timing both in-game and in the builder. Sacri' has finally lived up to his potential as a true OU main after years of being associated with UU more; this SPL could be another great opportunity for him to continue his stretch as being one of the best OU players around. If someone told me at the end of last SPL that a guy named Gefährlicher Random would cost double digits in SPL, I would honestly believe it because 2020 was beginning to get on a path that made no sense whatsoever, but under any other, remotely normal conditions, I would be the first to say there's no way that would happen. Here we are though! The dangerous random has made his way from WCoP prospect to solidified SPL starter thanks to some really well-played games in both WCoP and SSD right after. His 5-4 record may not be the most dominant showing, but he was able to hold his own while using a great mixture of teams, which evidently was enough of a sign for multiple managers to trust him enough to raise his price quite a bit. Inexperience could prove troublesome for GR, but if he is able to keep himself composed, then it could be a great SPL debut for the German prospect. Finally, lesser-known Italian player Niko is given the nod in the third SS slot. He almost qualified for Smogon Tour this past season, only to just miss after some unfortunate events. Aside from this, Niko has not been seen too many times on the big stage, but he is capable of playing in the fairygens and perhaps this will be a chance for him to break out and prove himself. If he struggles, Chaitanya may end up getting a chance in this slot instead, which will bring joy to Monotype mains everywhere. Overall, the Raiders have some potential, but they lack the same firepower that highly ranked cores have. If they hit on their steals, then it could be a great campaign, but if they did not, then it could be a rough season here.
8. bro fist: 4 - Cryonicles
Team: 25-11 all-time SPL, 6-3 SPL SS, and 64-31 overall
Individual: N/A
8. Lusa: 23 - Cryonicles
Team: 5-4 all-time SPL (all SS) and 9-11 overall
Individual: N/A
8. Leo: 26 - Cryonicles
Team: 2-2 all-time SPL (all SS) and 8-11 overall
Individual: N/A
The Cryonicles have an SS core that would be absolutely dominant in Hispanic Premier League. However, this group is lacking in depth when it comes to SPL standards. bro fist, who may be the savior of this group, has been one of the best players for a number of years now. He is oftentimes associated with being one of the most clutch players in Smogon history and his track record is a testament to this. bro fist has won many high-leverage games, including tiebreaks, and is a whopping +33 on the sheet. Some wonder if he has kept up with the SS metagame and if he will continue to struggle after a rough 1-2 WCoP campaign, but with plenty of support on board, it is likely that bro fist will be able to bring in some much-needed victories. As for the other SS prospects, their abilities to succeed seem to be more in question than not. Lusa put up a strong SPL debut last season as he went positive for the Raiders, but he has been relatively quiet since then. Not many are sure of his form in the current metagame and he also is going to require support in the builder. With resident tryhard and ex-tier leader Finchinator on board as well as SS substitutes Serene Grace, xtra$hine, and potentially the enigmatic Madchine, there will be plenty of people around to discuss teams and help grind out test games. Leo will be rounding out this group; he has shown some brief strokes of brilliance with wins over Eo in SPL and Sacri in SSD, but otherwise he has been mediocre overall. This will be another chance for him to break out onto the scene, but prospects are looking more bleak than not if you take his track record thus far into account. Overall, this core is held back by the lack of name recognition and experience outside of bro fist and the Cryonicles are going to need to find ways to manufacture victories out of these two other SS slots in order to stay afloat.
9. Tace: 14 - Wolfpack
Team: 2-5 all-time SPL, 2-4 SPL SS, and 23-15 overall
Individual: OLT playoffs
9. Bloody alfa: 19 - Wolfpack
Team: 0-0 all-time SPL, 0-0 SPL SS, and 7-4 overall
Individual: N/A
9. talah: 20 - Wolfpack
Team: 3-11 all-time SPL, 1-5 SPL SS, and 14-19 overall
Individual: N/A
The Wolfpack seemed to focus more on old generations throughout their draft, leading to an SS core that lacked a true anchor or SS1. With this said, they do have players such as Star and ABR that could fulfill this role slotted in other tiers and capable of supporting the three starters they are going with. The three starters that the Wolfpack are going with have all played in tournaments like this before, too, but none are quite at veteran status. Regardless, they will be an active and motivated bunch, which will hopefully allow them to perform at their best. Tace is coming off of a strong WCoP showing and average Smogon Snake Draft showing, which was riddled with misfortune. He is a pretty consistent player, using relatively standard teams to decent degrees of success. He seems to peak in WCoP most years, but there is not much standing in the way of him replicating those results here. Bloody alfa had a strong stretch in 2020 where he made it deep into Smogon Tour and then had a nice WCoP for Europe, but he has slowed down since. Under captain Tony Flygon, who is his old WCoP teammate, perhaps he can get back in the groove. Finally, talah rounds out the core. talah had a promising performance in SSD, but he has never been particularly strong in-game prior to this point. His building is superb and he knows the metagame very well, but you need to be able to execute and we only have a small sample size of actual execution thus far, so there are understandable doubts. If he or one of the others struggle, there's always Smogon's true nicest user TPP, Quaze, and Leru as potential substitutes, but the Wolfpack have reason to be confident in talah after his success in SSD recently. Overall, this group is nothing spectacular on paper and they may struggle to take down top opponents, but they have the tools to be consistent enough to make this old generation-focused roster balanced enough.
10. ima: 11 - Bigs
Team: 3-4 SPL all-time, 0-2 SPL SS, and 23-18 overall
Individual: OST quarterfinalist
10. FMG: 21 - Bigs
Team: 5-0 all-time SPL, 0-0 SS, and 15-11 overall
Individual: N/A
10. Storm Zone: 29 - Bigs
Team: 0-0 all-time SPL, 0-0 SPL SS, and 2-3 overall
Individual: OLT qualifier
ima went 8-3 in Smogon Snake Draft. Yes, this is the same ima who had such a breathtaking performance in the flagship metagame. 8-3 is not a record one could make fun of or devalue through memes consisting of repeated declaration of the record, not at all. ima is the real deal and with his retain, the BIGs landed a respectable SS anchor to lead this group to the promised land, which the BIGs have just missed out on the last few years. ima will have the help of Insult, who has had a consistently strong presence in the CG OU metagame for a couple of years now. While he may be in BW, it would not be shocking for him or even SM player Eternal Spirit, who is also a strong option here, to make an appearance. Unfortunately, there is a drop off after these guys and only ima is starting in SS, but it is not necessarily a huge drop off as the BIGs have as well-rounded of a group as you can get for a last-ranked SS core. FMG has absolutely seen better days and is their second starter, but for a single-digit price tag when most SS prices were very inflated, he is likely good for an average record if provided with some support. Active builder and player devin will likely be there to provide some support, too, as well as to rival both FMG and Storm Zone for a starting spot with his promising building and play in the metagame. Storm Zone himself is quite the enigma, having absolutely dominated the ladder scene. He has yet to stand out in tournaments, even having an underwhelming OLT run followed by a shortened SSD campaign due to some sloppy execution and supposedly not communicating well with his team. If he is able to get his act together in-game and with proper communication with his teammates, then he could be a steal for a mere 3.5k, but there is also a realistic chance it backfires and he does not start a large portion of the season. All in all, the BIGs have a lot of obstacles to overcome here, but it is very possible they pull some upsets and put up a decent overall showing here as well.
---

1. Empo: 1.000 - Ruiners
Team: 15-11 all-time SPL, 8-6 SPL SM, and 39-20 overall
Individual: Smogon Tour 30 champion, x3 Smogon Tour quarterfinalist, x3 Smogon Tour playoffs, x2 OLT playoffs, and SM Circuit semifinalist
Empo being ranked first unanimously is entirely justified. Over the last couple of years, Empo has been one of the most dominant players on Smogon. In addition, SM is the tier he is most consistent in, having done well in both individual and team tournaments in this metagame. With years of experience under his belt as well as a couple of shiny trophies to boast from 2020, Empo is poised to keep the ball rolling with another dominant campaign this SPL. For him to do so, we will simply need to see more of the same play-wise. This SM field is not considered one of the strongest, and he has been on a kill streak that very few could replicate recently. However, he may need to adjust his preparation in order to account for opponents trying to catch on to his style, especially now that there is plenty of data on him in official capacities. So long as he is proactive in preparation and continues to play at the level he had throughout 2020, then expect greatness from Empo. It will be interesting to see how he can handle any bumps in the road, however, as there have been very few obstacles he has struggled with during his streak. It goes without saying that you are in a good place if your biggest worry is simply not being super experienced facing major conflict, though, so Empo absolutely deserves his top ranking and should be a strong favorite in this pool.
Team: 15-10 all-time SPL, 10-5 SPL SM, and 36-25 overall
Individual: Smogon Tour 26 semifinalist
The Well is back in his old stomping grounds of SM OU. While he may be quiet and not the most prolific teambuilder, he makes up for all of this and more with his in-game abilities. Welli0u has been one of the most consistent performers over the last couple of years. His start in official tournaments was rather pedestrian, having a few years of uneven production. However, Welli0u has kicked it up a gear, and there seems to be very few people who can stop him in his current form. SM is what many consider to be his best generation, and he has plenty of experience in it too, so we should expect big things here. The main concerns are simply his teambuilding and potentially motivational issues, as he may have wanted to try other generations this SPL. So long as the Sharks pay close attention to his preparation and his focus is on winning, then Welli0u should be in for another positive campaign. If the Shark SM prospect ends up struggling on either of these fronts, though, then they could be in some choppy water.
3. Eternal Spirit: 2.857 - Bigs
Team: 20-14 all-time SPL, 17-13 SPL SM, and 39-23 overall
Individual: OLT V semifinalist
Seeing Eternal Spirit on a team that is not the Tigers feels wrong in so many ways. The mere identity of the Tigers was comprised of tennisace's laid-back managerial presence, to the extent that one could argue he was absent from the public-eye, and Eternal Spirit's seemingly overwhelming presence compensating for this absence as the clear face of the franchise. But we have to face the facts: the Bigs paid 21,500 golden coins to acquire Eternal Spirit, so here we are. WRAWNing or not aside, Eternal Spirit is a superb SM OU player. His quirky playstyle has unorthodox combinations of seemingly standard Pokémon oftentimes thriving in contexts unfamiliar to most opponents. Through mind-numbingly aggressive in-game maneuvering coupled with his assertive personality, Eternal Spirit is one of the most distinguished presences in the tournament community, and he will absolutely make a consistent impact on the Bigs this season. This impact should be a positive one, too, so long as he is able to slow it down a notch or two when necessary. To sum it up in terms anyone can understand, in every Eternal Spirit game, there will be a moment or two when the chat spams LOL mindlessly like the crazed children they truly are. Eternal Spirit's decision making oftentimes prompts this reaction, too. So long as this decision making is justified and has a positive impact on his position in the game, good times are ahead. If this is not the case, then there could be some uncharacteristic struggles, but even then Eternal Spirit has a high enough floor to likely hold his own.
4. z0mOG: 4.000 - Cryonicles
Team: 14-11 all-time SPL, 7-8 SPL SM, and 35-34 overall
Individual: Smogon Tour 26 champion
z0mOG has won a Smogon Tour and played a couple of team tournament in SM OU, but now it is his first chance in a couple of years to get a full season's worth of SM OU in. He believes that it is his best generation, and given his success in Smogon Tour, there is a lot of reason to agree with that assessment. While we have not gotten the closest of looks at his approach in the metagame recently, z0mOG is oftentimes able to provide his own spin on balance and hyper offense throughout the metagames he plays, ranging from his Manaphy Spikes spamming in ORAS to his screens hyper offense exploits in SM. It is hard to put a precise placement on where z0mOG may be in this player pool or how well he will perform, but for a mere 10k, the Cryonicles are surely getting a passable deal on someone who has played at a high level before, including in the recent Smogon Snake Draft. The main worry is that z0mOG creates rifts among teammates or gets a bit needlessly aggressive in-game, causing a compromised position. If he can steer clear of these issues, then he should be in for a positive campaign.
5. Corazan: 5.714 - Scooters
Team: 0-0 all-time SPL and 15-6 overall
Individual: Smogon Tour 29 semifinalist
Corazan is making his long-awaited SPL debut in SM OU this season. Worry not, however, as he is not a completely fresh player to the tournament scene. Corazan has had great deals of success in Smogon Tour, making it to the semi-finals, and Smogon Snake Draft, being a key part of the Leviathan's victorious run in SSD3. This field he is in here may be one of the more deep and experienced he has ever been a part of, easily trumping those that he has encountered in Snake, where he played UU, or WCOP, where he had a mixed bag of opponents. Corazan being ranked in the middle of the pack despite his impressive track record thus far is largely a testament to his relative inexperience. If he is able to have his results from prior tournaments translate to similar results here, then the Scooters may be in for a very strong season of SM. It will be interesting to follow how Corazan adapts to the playerbase and the still-evolving SM metagame with his crafty teambuilding and calculated in-game approach; if he is in his best form, then he may very well be able to steal some wins from the top ranked players, but if he is not, then it could be a rough season.
6. robjr: 6.000 - Tigers
Team: 12-11 all-time SPL, 0-0 SPL SM, and 35-35 overall
Individual: N/A
After what may have been the most dominant WCOP R1 of all time, robjr returned back to Earth and the seemingly average tone he had set for himself previously when playing OU in official tournaments. robjr is by no means bad or someone to avoid starting, as he will usually win his fair share of games, but he has yet to show a prolonged stint of dominance in any OU metagame. This and his lack of teambuilding presence are both reflected in his middling ranking in this field. robjr may have more experience than Corazan and much more than a couple of the individuals ranked below him, but we are yet to see if he can truly capitalize on these opportunities. With regards to his SM play, robjr was a competent pilot throughout the generation, and there is no need to be worried about his ability to manage games, but he will be in need of some support, which they do have, and may need to freshen up on the current metagame. So long as he and his teammates put in the work, this slot should be able to hold its own, but robjr will have to go above-and-beyond to do much more than just that here, especially if he wants to ditch the nightmare of a season he had as a Tiger last year.
7. frisoeva: 6.143 - Raiders
Team: 5-4 all-time SPL (all SM) and 13-15 overall
Individual: OLT VI playoffs
frisoeva has been seen as a strong SM option in the past, having played it in both Smogon Snake Draft and Smogon Premier League before. However, his current form is something we are unsure of, and he is going to have to be near his peak in order to replicate his consistent positive records from late 2019 into early 2020. frisoeva is going to be in good hands with Tricking as one of his managers and a number of established veterans on the Raiders who can assist him, but ultimately it will still take a lot of strong play and preparation on his end in order for him to outperform this mediocre placement in the rankings. The top end of this SM field is quite strong, and frisoeva has not been putting up the best numbers recently, having done poorly in both WCoP and SSD during the later stages of 2020. If frisoeva is able to get back into form in what may be considered his home tier, continues to pump out a solid variety of teams, and avoids the Innards Out Pyukumuku nonsense, then the Raiders may very well be in business with him in SM. If not, then H.M.N.I.P en SPL!?
8. Omfuga: 6.857 - Tyrants
Team: 6-8 all-time SPL, 0-0 SPL SM, and 19-13 overall
Individual: N/A
Omfuga, the one-time enigmatic king of lower tiers from the land of Pokémon Online, is now back for another stint in OU after a few years off. Previously, he has found success in generations like GSC and ORAS, so it is absolutely possible that he picks up where he left off and has a solid season. Before he took some time off, Omfuga went positive in 3 of his last 4 official team tournaments, going neutral in the only other. Of course, these were different times against different players in different metagames with totally different circumstances. One thing is constant, however, and that is Omfuga's knack for finding creative solutions to problems. Be it through teambuilding with previously unthought of strategies like Jynx Rain in BW OU or through playing his way out of trouble in various games, Omfuga is a very tough opponent to beat without breaking a sweat. Unfortunately, this field has some strong, proven opponents who have been quite active in the SM metagame while Omfuga has been away. This leaves his rank quite low and people left wondering if he can pick up where he left off or not. There is reason to believe he can, too, but you cannot truly be sure until you see it firsthand. The ceiling is high for a player ranked so low, but the floor can be dangerously low if things go south quickly here, so we'll have to wait and see how Omfuga handles this opportunity.

9. Relous: 7.000 - Wolfpack
Team: 3-9 all-time SPL, 2-5 SPL SM, and 24-21 overall
Individual: OLT VI playoffs
Relous is a soft-spoken German player who has had some success in SM OU. While he had a nightmare beginning to SPL last year, his other showings in official tournaments have been mostly positive experiences, accumulating a good amount of wins in a short stretch of time. The current form of Relous in SM as well as his ability to teambuild are not things anyone on the outside is entirely sure of. These doubts coupled with his general lack of name recognition likely played into his very low ranking in this field, but there is still plenty of room for hope for the Wolfpack, especially given how much support they have for Relous and how cheap they were able to get him. It may be unlikely that Relous outright dominates this field, beating all of the strongest players in succession, but it would be a very plausible scenario to see him take on the competition well and put in another strong record if things go his way and he is dedicated to the tournament.
10. Kenix: 8.857 - Classiest
Team: N/A
Individual: Smogon Tour 29 quarterfinalist
Kenix raged onto the scene through qualifying for Smogon Tour by the skin of his teeth. Not a ton is known about Kenix besides this, but he has found some success in smaller side tournaments, and SM is seen as one of his best generations, so there is hope that he can turn this opportunity into a positive experience for both himself, as a newer tournament player, and the Classiest, his team that is hoping to untap all of his potential here. For a mere 4k with there being numerous potential alternative starters if things go south, this is not a bad decision at all. Kenix is unproven and likely will struggle a bit before he finds his footing, but his schedule starts off with two other opponents who are ranked near the bottom, and he is bound to be very excited to make the most of this opportunity. If he is able to use that motivation to prepare well and execute in-game, then little is in the way of him beginning positively. However, if he succumbs to nerves and flaunts his attitude, then it could be a brief starting stint for Kenix.
---

1. Santu: 1.857 - Scooters
Team: 8-5 all-time SPL, 7-4 SPL ORAS, and 29-17 overall
Individual: Smogon Tour 27 quarterfinalist and Smogon Tour 29 playoffs
It should be no surprise that the Italian duo of Punny and Amaranth decided to draft one of Italy's finest for ORAS. Santu had an amazing 2020, notching 14 team tournament games won and an individual trophy. To start his breakthrough year off, he was able to quietly put together a 6-3 run in SPL, where he played ORAS. While Santu is not seen as a standout builder in ORAS or even as a player who mains ORAS OU, his overall gameplay has continued to elevate as he gains more experience, making him one of the best players in just about any player pool he is a part of. Despite having a cold Snake for his fiery standards, many believe that Santu will heat up in this environment. With the support of fellow Italian Niko and a couple of other potential ORAS helpers on the Scooters, Santu is set up for another successful campaign if he is able to navigate his way around the metagame as well as he did previously.
2. CrashinBoomBang: 2.000 - Tyrants
Team: 24-23 all-time SPL, 18-16 SPL ORAS, and 32-25 overall
Individual: N/A
CrashinBoomBang is without a doubt one of the best minds for ORAS OU; his teams have circulated with the momentum of trendy memes and his ideas have inspired players he has no connection with months and even years after he debuted them. His mere presence in this field should be something that ORAS fanatics throughout the community should be excited for. On the surface, CBB has the name value and the metagame knowledge to absolutely dominate this field, too. However, it is not as easy in practice. Despite being highly touted and ranked near the top of the field, CBB has been unable to get it all together in his last few SPLs, going a combined 13-15 over his last three full seasons with no positive campaigns. His 5-5 record last season was a step in the right direction, but the Tyrants have higher hopes for their ORAS player. Of course, CBB is more than capable of turning it up and defeating any given player in this field, and many believe that he is due for a positive season, but he will have to continue to work on his execution in order to make this prospect become a reality.
3. Sjneider: 3.143 - Cryonicles
Team: 7-6 all-time SPL, 6-3 SPL ORAS, and 26-19 overall
Individual: N/A
Sjneider has quietly become one of the more recognizable faces in this SPL's ORAS field. Last season, he was able to go 6-3 in ORAS with the support of ABR. While he lacks that same support this time around, he has a plethora of potential testers and builders on the Cryonicles as well as another year of valuable tournament experience under his belt. Sjneider may not get all of the respect he deserves, as he is not the most flashy name on a star-studded US West roster and he tends to play NU more than OU in current generation tournaments, but that does not mean that he should be written off. His ranking of third in this field shows that he is a very capable player who knows the metagame well; many expect Sjneider to follow up his positive campaign last year with similarly strong results this time. There are some very tough opponents alongside Sjneider atop these rankings, but if he is able to prepare well without ABR at his side, then he should be up to the task. If not, then it could be a long season filled with reinvention that the Cryonicles will have to figure out before it's too late.
4. Gondra: 3.439 - Ruiners
Team: 13-8 all-time SPL, 1-1 SPL ORAS, and 31-23 overall
Individual: Smogon Tour 27 quarterfinalist and Smogon Tour 26 playoffs
Gondra came out of nowhere to absolutely dominate last SPL in SM OU; he quietly had one of the best seasons of anyone in the tournament despite being considered a cheap starting option going into it. ORAS may not be the metagame Gondra is most known for, but last season proved he is capable of performing no matter the circumstances coming into the tournament. Gondra has also played ORAS before in various tournaments, including Smogon Tour playoffs, and has the support of Empo. If Gondra is able to come up with consistent teams in the metagame, then he should be able to pilot them at a high enough level to give him a fighting chance of defeating anyone he may face. There are some worries about relative inexperience and teambuilding that ultimately hold back his ranking a tad, but he is still ranked in the top half of this field and, given how well the Ruiners have executed in recent times, it is fair that we give Gondra the benefit of the doubt in saying he is positioned to have another strong SPL showing.
5. BK: 4.143 - Tigers
Team: 3-5 all-time SPL, 0-0 SPL ORAS, and 22-14 overall
Individual: Smogon Tour 27 semifinals and Smogon Tour 30 playoffs
BK gets the nod in ORAS for the new-look Tigers team, which is hoping to break a long stream of missing out on the playoffs. BK may just be one of the flashes of brilliance they need to really get going, too, as his chaotic approach has found itself quite successful in recent times. Be it in SS or other fairygens, BK has had success in both individual and team tournaments in recent years. While his ORAS play has not stood out more than the players ranked above him, that does not mean he is a slouch or inexperienced. Despite not being seen as a veteran, BK has been around since the days of ORAS and also keeps up with all generations in Smogon Tour quite well. While it is possible that he flexes around generations with watashi, robjr, and Bushtush as teammates, BK is likely to hold his own in a number of modern generations and ORAS is very much one of them. His ability to play the extremes of the metagame may be a distinguishing characteristic here, too, as prepping for the Tiger's ORAS player will be a headache for opponents.
6. Luigi: 5.143 - Raiders
Team: 8-11 all-time SPL, 5-4 SPL ORAS, and 13-24 overall
Individual: Smogon Tour 27 champion, Smogon Tour 19 quarterfinalist, and Smogon Tour playoffs x2
Smogon Tour and Smogon Premier League champion turned fringe starter Luigi has continued his up-and-down journey through old generations that do not quite qualify you for being a boomer with a starting spot in ORAS this SPL. He has previously had some success in this metagame in various team and individual tournaments, but Luigi has never truly stood out against the strongest players the tier has to offer, unfortunately. With a cheaper price tag and a solid support system on the Raiders, perhaps this season will be Luigi's chance to have his teammates and countrymen spam "ganhamos" instead of "perdemos". The main worries when it comes to Luigi are likely going to be teambuilding, which he is not known for, and management of endgames and more drawn out games. His instincts as a player have been able to lead him to some signature victories over the years, but he is going to need more than just that to get by in this field, especially against some of the higher ranked opponents. If he is able to put his best foot forward in the builder, then he will set himself up for opportunities in-game. From there, if Luigi is able to dissect more complicated situations and proceed optimally, then he could be the dark horse of the ORAS field. However, if he struggles on either of these fronts, then it could be a tough campaign for him to get better.
7. Dragon Claw: 6.571 - Wolfpack
Team: 5-4 all-time SPL (all ORAS) and 5-7 overall
Individual: N/A
The second Technical Machine is back for his second SPL season with his second Smogon forum name on his second team after being the...first!? best 3k pick of all time! Dragon Claw, formerly known as Erzengel, will be in ORAS this SPL for the Wolfpack. He has one of the best groups of ORAS supporters in the tournament and is coming off of a positive debut last season, but many wonder how active ABR will be in helping teammates and Dragon Claw still made his fair share of mistakes last year. On the surface, this slot looks like it could be one of the strongest in the field, which it very much could be, but it is absolutely not as simple as this. This ORAS field has a lot of strong players and Dragon Claw is going to have to work through some sloppy tendencies in order to maximize his chances. He does have a great understanding of the metagame and plenty of intriguing ideas, which the Wolfpack will hopefully be able to work with, so it could be the start of a great season. However, if the plays do not match the level of preparation, then it will could be a long season for Dragon Claw—or potentially a short one with Quaze and Leru as possible substitutes.
8. Isza: 7.429 - Classiest
Team: N/A
Individual: OLT III playoffs
Isza is back from the shadow realm to make his long-awaited SPL debut. For those unfamiliar with Isza, he previously got picked on the Ruiners only to be exposed as an alt of a banned user prior to the tournament beginning. After a few years of good behavior, he appealed his ban and was granted another opportunity, which leads us to where we are now. What form Isza is in as a player overall or even how much he knows about the current ORAS metagame is a large question mark to most and this is reflected in his mediocre ranking. However, it can be said that he is capable of playing at a very high level from his previous time as Isza and, if he can reach his peak once more, then this could be a surprisingly strong slot for the Classiest. With long-time ORAS players like TDK and even obii on board, there is also plenty of reason to believe Isza can be brought up to speed, but these things do take time and learning while facing some of the best players is challenging enough as is. The Classiest will have their work cut out for them here, but there is a chance that Isza's high ceiling can be reached, leading to a standout performance.
Team: N/A
Individual: ORAS Circuit finalist
jonfilch is an ORAS prodigy who has been training in the metagame for a number of years now. His close association with xray, who has been very passionate about ORAS, coupled with his dedication to the metagame himself has given him a strong foundation in the tier. This foundation paid off with recent success in the ORAS OU championship, but aside from this showing, there unfortunately is not much to go off of when it comes to jonfilch in official or even semi-official capacity. A handful of side-tours showed that he can hold his own, but there is not enough to go off of to justify a ranking in the top half of this field quite yet. With this said, there is still lots of reason to believe in jonfilch. He has all of the support he could need, he is already an active presence in the current metagame unlike Isza or Gondra, and he has to be more motivated than ever to make the most of his first SPL opportunity. jonfilch may have a lot on his plate with plenty of strong players coming his way, but he is a capable player who knows what he is doing, so it should be interesting to see if he can break out or if he will struggle in the face of top opponents.
10. ElectricityCat: 8.571 - Bigs
Team: N/A
Individual: N/A
ElectricityCat is a lesser known Argentinian player who is getting his first shot at a Smogon official tournament this SPL. While it is true that the generic response to his pick and placement as an ORAS starter this SPL is the good ol' "sorry, don't know you", I can promise you that this pick goes much deeper than even an intellectual mastermind like WhiteQueen could truly understand. Speculation that the Bigs preparation consisted of Stone_Cold finding new ways to provoke haha reacts in the commencement thread, Excal repeatedly saying "god mami chan", and ima preparing the Bigs Cypher turned out to be incorrect, as all three of them were actually studying the playerbase with the precision of a masterful marksman. ElectricityCat has strung together a slew of high profile circuit victories throughout the year of 2020 that absolutely warrants being picked in SPL. He may not have the name value or official expeirence yet, but ElectricityCat has been able to hold his own against players like Sjneider, SoulWind, and Luigi in recent months. Perhaps he is not going to be an absolute world-beater, but ElectricityCat is a strong prospect that offers the Bigs plenty of hope in ORAS for a mere 3k. If he does not pan out, they also have Vulpix03 and hayburner as potential substitutes as well as some line-up flexibility.
---

Team: 50-30 all-time SPL, 49-28 SPL BW, and 95-66 overall
Individual: BW Cup III champion, BW Cup I finalist, Smogon Classic VI champion, Smogon Classic V finalist, Smogon Classic III playoffs, x3 Smogon Tour finalist, x3 Smogon Tour semifinalist, x3 Smogon Tour quarterfinalist, and Smogon Tour 19 playoffs
SoulWind is the epitome of "actions speak louder than words"; while he may not be the most talkative in the public arena, the veteran Spaniard gives every spectator countless reasons to talk on his behalf. SoulWind needs no introduction at this point, but to briefly give one, his 2020 included: an undefeated SPL in BW, a Smogon Classic championship, a Grand Slam semifinals appearance, and a Smogon Tour finals appearance. Even that is just the tip of the iceberg for the unanimously first-ranked generation five player. SoulWind also is one of two players who have topped 90 games won in official team tournaments, and he has made deep runs into a plethora of individual tournaments, including many with BW OU. His ability to pilot more reactive balance sand structures allows him to rarely, if ever, fall to players who lack a great deal of experience in the metagame, whereas his ability to take calculated risks and continually push the metagame forward with his teambuilding allows for him to oftentimes dominate his fellow top-tier BW opponents as well. One can argue that SoulWind in BW is the single most dominant spot in this year's SPL, and they may very well be correct. Only time will tell if his actions can prove these words and so much more correct, but SoulWind is the heavy favorite in this BW OU field.
2. Finchinator: 2.143 - Cryonicles
Team: 25-21 all-time SPL, 18-10 SPL BW, and 59-50 overall
Individual: 3x BW Circuit champion, BW Cup VI semifinalist, Smogon Classic VI quarterfinalist, Smogon Tour 26 finalist, Smogon Tour 27 quarterfinalist, and x3 Smogon Tour playoffs
Say what you want about the resident tryhard turned Smogon malding icon—and many will, but Finchinator is the real deal in BW OU. He has yet to go negative in BW during a single SPL over the course of four seasons, and the Cryonicles' retain is looking to extend that streak to five. It is clear at this point that Finchinator's floor is relatively high and he is likely to go positive, but this begs the question: where is his ceiling? For Finchinator to truly raise the roof this SPL, he is going to need to take more risks both in battles and in the builder. He is known for bringing teams that are among the most consistent in the metagame but oftentimes either are standard or quickly come to define the standard in the metagame, thus making him among the most predictable in the field. With many experienced opponents on the schedule, it would not be surprising if Finchinator's tendencies got exposed by opponents, and how he reacts to this, adapts throughout the season, and keeps his composure in the face of unpredictable circumstances will define his campaign this season. There is potential for Finchinator to have a special season after having a magnificent 2020 in BW, including a six-win SPL and winning three Circuit Tournaments followed by his third straight BW Circuit championship. However, there is potential for this to be another average season as well, which would go down as a disappointment given his lofty retain price tag and personal goals as someone who is more likely to go insane than log off Discord during SPL season.
3. dice: 2.857 - Tigers
Team: 30-24 all-time SPL, 19-13 SPL BW, and 53-45 overall
Individual: BW Cup V champion, BW Cup III semifinalist, Smogon Classic III finalist, Smogon Classic IV playoffs, and Smogon Tour 17 quarterfinalist
If Finchinator is one of the faces of standard teams in BW OU, then dice is one of the faces of innovation in the tier. dice has singlehandedly prompted the evolution of the BW OU metagame through a plethora of crafty exploits. Be it the wave of Protect Excadrill, which is now the primary set, or last season's Substitute + Focus Punch Breloom resurgence, dice has been behind plenty of BW's most exciting trends in recent years. The question when it comes to dice will not be his ability to prepare for opponents or even teambuilding at all for that matter, but rather it will be his activity and motivation. While dice's peak in BW is among the best out there, having dominated SPLs before, it is also true that relying on dice has not always worked out historically. Hopefully on the Latios-to-Donphan spectrum, he ends up at Milotic or higher. If so, then expect dice to lead the new-look Tigers to some old generation success in BW this season. If not, then it could be a long season, perhaps with capable BW substitute Meridian or teammate watashi getting the nod in the later stages of the season while dice finds himself in another generation, like he has in various prior editions of SPL. All eyes will be on dice and how he performs this season after years of uneven levels of production in these tournaments, so hopefully we will get him at his best here, as that would be a treat for the entire BW community.
4. Caetano93: 4.143 - Scooters
Team: 6-4 all-time SPL, 6-3 SPL BW, and 9-6 overall
Individual: BW Circuit finalist
The Doctor has been keeping a social distance from bad losses last year; in his debut SPL, Caetano93 was able to win six games in BW while only being defeated by Finchinator, dice, and zf, who all cost 20k or higher. The quirky Brazilian product of the SPL XI champion Alpha Ruiners now finds himself among the top half of the BW field instead of being ranked all the way at the bottom. Some less familiar with the tier may be surprised to see him ranked this high, especially due to his relative inexperience, but Caetano made the absolute most of his 2020. Not only did he have the aforementioned impressive debut SPL campaign, but he stayed active in the tier all year long, concluding these efforts with a run to the finals of the BW Circuit championship. At this exact moment in time, it can be argued that nobody in the field is more active in building and playing the current metagame than Caetano93. With his knack for taking calculated risks in the teambuilder with some very threatening choices last season panning out, it should be interesting to see if he can give the top three a run for their money while also taking care of the remainder of the pool. If Caetano93 is able to use his consistency from last season while continuing to grow in comfort and experience against top-tier opponents, then he could be in for another impressive campaign. If he tries to get too ambitious with the teambuilding, however, we could be in for a long season filled with Dusclops and Krookodile. With two rookie managers, it is important that Caetano stay focused on the right things and keep composed in order for him to continue on his current trajectory.
5. Insult: 4.857 - Bigs
Team: 10-5 all-time SPL, 0-0 SPL BW, and 22-12 overall
Individual: N/A
Following the trend of last year, Insult is slotted in BW while going for over 20k in the auction and having more experience in other generations. Hopefully for the sake of the BIGs, their investment will live up to the hype, unlike with zf and Pearl last year, who both struggled in their first full seasons of SPL BW despite their lofty price tag. Insult has shown reason to believe in his play, too. In RoAPL, he went 6-1 with wins over Finchinator and McMeghan in BW, but he has no other recent tournament experience in the metagame. Speaking of McMeghan, they have him and steelskitty on board to help support Insult, which is going to be important due to his lack of teambuilding experience. Experience is likely what it will boil down to here, too, as Insult can clearly play the game at a high enough level. He has had successful campaigns in both SM and SS, but BW is a tier he has played less in official capacities, and the BW playerbase is more experienced than the tiers he was previously in. For Insult to successfully adapt, he will have to work hard, work with his teammates, and not be caught off-guard by veteran opponents who know how to exploit inexperienced opposition. If he is able to jump through all of these hoops, then you can expect big things from the BIGs' BW player. If not, then you may see steelskitty in relief while Insult returns home to fairygens.
6. Jimmy Turtwig: 5.000 - Raiders
Team: 11-12 all-time SPL, 0-0 SPL BW, and 25-26 overall
Individual: Smogon Classic IV quarterfinalist, Smogon Classic III semifinalist, and Smogon Tour 22 semifinalist
Jamie Torterra aka James Grotle aka Jimmy Turtwig is hoping to level up his BW game from the sidelines to the big stage this SPL after playing other tiers in recent editions of the tournament. In order for this grand evolution to take place and for Jimmy Turtwig to live up to a lofty price tag, he is going to have to get in plenty of practice in the current metagame, which continues to evolve in ways unpredictable to older BW players. With the support of strong BW player and builder Raiza, this should not be a challenge for a veteran like Jimmy Turtwig, who even has some history in BW during his last Smogon Classic run. If this experienced BW core can get the best out of Jimmy Turtwig, then he could turn these average expectations into a dominant run, much like when he reached the 1 seed in Smogon Classic. If Jimmy Turtwig is not able to grasp this current metagame promptly, then it could be a long season for him, however, as there are plenty of eager players trying to leave their mark on this year's SPL in the bottom half of the BW pool. In these sink-or-swim situations, Jimmy Turtwig has been able to stay afloat historically, but this is his first lengthy test in BW in many years, so he is going to have to put in lots of work and remain discipline in order to get the results the Raiders desire out of this slot.
7. elodin: 6.571 - Tyrants
Team: 15-13 all-time SPL, 7-4 SPL BW, and 35-35 overall
Individual: Smogon Classic V quarterfinalist, Smogon Classic I semifinalist, and Smogon Tour 25 playoffs
It was a rainy Brazilian summer evening; lights flickered on and off as the storm winds gusted in a pattern only the most sophisticated of supercomputers could spawn, Ciele. Of course, Ciele was programmed to fight off evil ghosts and was only tormenting the Brazilian village with the wrath of his storms because he knew there was a dark secret lurking deep within the trenches of elodin's mind. At long last, elodin came forward, clicking Destiny Bond with the ghost that haunted him, saving Brazil from the treacherous rains, and the rest is history. A year and change later, elodin finds himself back and in familiar territory: BW OU. While elodin's success as a player has been a bit sporadic, with only 1 positive SPL under his belt over 4 seasons, he has played BW for many years now. Adjusting to the metagame of the modern day may require a bit of a learning curve, but the Tyrants offer lots of support. If elodin can get in form, then he is a threat to be a huge steal this SPL. However, if he struggles to adapt or simply cannot execute at the level of top players in this metagame, then even sugarhigh's blessed Meloetta cannot sing a prayer sweet enough to salvage this relic of the BW metagame, leaving us to wonder if HSA could come in relief. This season presents elodin with a great opportunity to reestablish himself, but it also comes alongside a risk of being dubbed "crust" if things go south.
8. Frania: 7.000 - Ruiners
Team: 5-1 all-time SPL, 4-0 SPL BW, and 10-7 overall
Individual: N/A
Frania shocked the tournament world twice in 2020; the first time was going undefeated in his BW stint during SPLXI, and the second time was being picked in the second round of SSDIV. To address the latter, Frania is more known for his DOU play, having played the tier at a high level for a number of years. To adress the former, Frania's status as a DOU player does interfere with the fact that he has the killer instinct in singles as well. While Frania's BW gameplay can be described as raw and Frania's individual BW teambuilding footprint can be described as virtually nonexistent, you do not necessarily need to have all of the fundamentals down in order to win games—sometimes you just need to outplay the opponent, which he is more than capable of doing. Of course, now that people have caught on to him in the tier a bit, it may be harder to replicate his success from last SPL, especially with no true BW builder on the Ruiners. If he is able to get his team situation sorted, then Frania is a dark horse candidate with potential to defeat the top ranked players. If he struggles on this front and his inexperience prevails over his strong in-game strategizing, then it could be a sophomore struggle for the Ruiner's BW prospect.
9. shawyu 1313: 7.714 - Wolfpack
Team: 4-5 all-time SPL, 0-0 SPL BW, and 4-7 overall
Individual: N/A
After a season of intensive training in the Osgoode school of DPP, shawyu1313 is hoping to feel more at home in a BW metagame where he has more individual experience and a front seat in BKC's sand balance seminar. Shawyu is soft spoken and not yet one of the household names in old generation circles, but he is willing to learn, even if it means working his way through dozens of teams and tests until he is confident taking on even the most experienced opponent. This dedication will go a long way on a team filled with veteran presence like the Wolfpack, but nothing will make up for in-game execution, which is the main question mark for Shawyu so long as he keeps his Ferrothorn usage higher than his Celebi usage. As for Shawyu's execution, it was inconsistent last generation, but he was in an unfamiliar metagame on short notice. This time around, there will be no excuses for him, especially as BW is his best tier. If he is able to pay attention to the details and pick up on all of his surroundings, then Shawyu absolutely has the strategic ability to go positive in this pool; however, he can be mistake prone and is also unproven in this setting going in, so it is hard to be overly confident in the Wolfpack BW player going into the tournament.
10. obii: 9.000 - Classiest
Team: 3-10 all-time SPL, 0-3 SPL BW, and 9-18 overall
Individual: N/A
In BW for the Classiest, we find a previous WCoP and SSD champion. Someone who has been through it all as both a manager and player, only to come out on the other side in the winner's circle. It goes without saying that any player with such a successful trajectory will be able to hold his own in this field, right? Unfortunately, obii's passing of the above eye test does not mean he can see his way to any sort of sustained success in BW OU this SPL. There is some hope, as he put together a promising campaign in Snake, but that was in PU, and his track record as a player in officials is overwhelmingly negative otherwise, unfortunately. It seems likely that once the season progresses, an alternative option such as Fakes, TDK, or jacob will find themselves in BW if obii struggles. However, TDK and jacob can hopefully prevent this prospect from becoming a reality if they can help get obii in form. His ceiling may be lower than most of the more experienced players in the tier, but obii has a knack for teambuilding and is not afraid to pull the trigger, leaving some room for him to score a few upset victories. While he is justifiably ranked at the bottom of this pool, it would not be a shock if he outperformed this ranking and even managed to string together some victories if given the chance and motivated.
---
1. august: 1.571 - Classiest
Team: 14-11 all-time SPL, 6-9 SPL DPP, and 40-30 overall
Individual: OST 5 champion
august is ranked first in 2021? Are Julying to me? With the slow and ongoing death of the Smogon Among Us scene, tim 2000 decided that it was time to return to his old stomping grounds of DPP. He has a long legacy in the tier dating all the way back to his OST win in 2009, but he's also proven to be a force to be reckoned with in the modern metagame, devising innovations such as Screech + Choice Band Dugtrio to reliably eliminate Clefable. Known in equal measure for his stall and offensive prowess, august has few exploitable weaknesses, just as long as he avoids wandering into the laboratory alone.
2. ToF: 3.429 - Tigers
Team: 38-24 all-time SPL, 20-13 SPL DPP, and 55-39 overall
Individual: Smogon Tour champion, Smogon Tour quarterfinalist
ToF is back for yet another SPL, and we can only write so many times about his level of crust or his veteran presence before the narrative gets older than he is. A consistent performer, he proves every season he can adapt to the newest meta developments despite being absent for the remainder of the year. His tenure in SPL is marked by double-edged streaks dating back to the very first edition of SPL: he's never gone negative, and he's never made a playoffs, missing out by just one game on the Raiders last year. As his thirteenth year playing comes to a close, ToF looks to put an end to one of these streaks before time catches up to him.
3. BIHI: 3.571 - Raiders
Team: 6-4 all-time SPL, 6-3 SPL DPP, and 18-16 overall
Individual: DPP Cup semifinalist, Smogon Classic playoffs
Last year, BIHI revived from the dead only to be told he wouldn't cut it in SPL; he then went on to vindicate himself with a solid 6-3 performance, in the process introducing subtle yet impactful techniques such as dual Stealth Rock setters to an otherwise languishing metagame. In Snake, we saw him take similar innovative leaps; unfortunately, this failed to translate into any semblance of consistency, and this begs the question of whether BIHI will continue to perform should he encounter a creative rut. As it stands, it seems that in the wake of the post-Dugtrio meta, the community expects him to thrive, as does former teammate and DPP supporter BKC, who was visibly distraught when BIHI escaped his grasp during the auction. As BIHI looks to cement himself in the upper echelons of the field, we all look to him to see how he'll impact the tier this year.
4. Malekith: 4.000 - Cryonicles
Team: 28-24 all-time SPL, 8-9 SPL DPP, and 49-54 overall
Individual: Smogon Tour finalist, Smogon Tour semifinalist, Smogon Tour quarterfinalist x2, and Classic quarterfinalist x2
The last time Malekith, Finchinator, and K-12 The Madchine assembled, we saw a season of Pinsir and Slowbro capped with a Solar Beam Flygon that left even BKC dumbfounded. And while Kith has never quite topped the gimmicks he brought that year, he has since remained an unpredictable force, striking fear into the hearts of enemies and teammates alike every time he rolls up with a team of unknown origin. A perennial individual performer, Malekith did not make his usual appearances in official tournaments this year; however, he recently claimed a second-place finish in the PermaSand invitational. Expectations are high as he heads into SPL off the back of his performance there, and with the always-requested Madchine finally officially teaming with him, Malekith enters the tournament as one of the more dangerous threats in the playing field.
5. mael: 4.714 - Wolfpack
Team: 9-8 all-time SPL, 2-3 SPL DPP, and 14-15 overall
Individual: N/A
The classic BKC pickup makes his appearance. Tony, meanwhile, is probably just happy not to have to write about him in any of his potential weekly predictions. This will be mael's first SPL since the infamous SPL IX incident; he's been out of the limelight for awhile but has historically held a reputation as a DPP builder and enthusiast, overshadowed only by his OST victory three years ago. Coupled with the fabled BKC support and their already existing rapport, it's hard not to peg this pair as the core to beat amongst the field. Expect mael to showcase a dynamic side of DPP that you won't get anywhere else.
6. DeepBlueC: 5.286 - Bigs
Team: 9-11 all-time SPL (all DPP) and 13-14 overall
Individual: N/A
DeepBlueC makes his return as the only established modern DPPer in a field otherwise comprised of old-schoolers and newcomers. If the 2007-2009 crowd is known for overusing Forretress, Celebi, and Vaporeon, these guys are the same for Milotic, Magnezone, and defensive Breloom. Rank 6 may seem a bit low for the prototypical DPP mock auction pick, especially when at least one boomer ranked above him is destined to underperform, but the community's desire for DBC's breakout performance has been left largely unappeased after two five-loss seasons. All that said, with the support of Excal and Stone, this season is the perfect chance for DBC to turn it around and reestablish himself as one of DPP's current staples.
7. Emeral: 5.571 - Ruiners
Team: 3-3 all-time SPL (all DPP) and 6-4 overall
Individual: N/A
After debuting midseason as a relief player for Hyogafodex last year, RoA grinder Emeral returns to the Ruiners, this time as a full-time starter. He's the newest in the revolving door of French DPP talent after Vay and Raspberry, and he's hoping that his career can last for a bit longer than those of his compatriots. While generally a fairly balanced player, if last season is any indication, Emeral will just as soon roll up with Milotic as he will with Feraligatr. With a full season ahead of him, there's a lot of room for development and a big opportunity for him to prove he has staying power.
Team: 11-11 all-time SPL, 10-10 SPL DPP, and 26-29 overall
Individual: DPP Cup finalist
Last we saw DPP Void was during a middling SPL X season in which his most noteworthy accomplishment was getting Cacturne banned. His return to DPP is marked by many questions, not the least of which is whether Osgoode will continue to build for him without the promise of a free meal. Historically, the dynamic duo has pushed the limits of para-spam and other "cheese" strategies to levels of consistency that rival even Void's ability to show up to a match on time. As long as these strategies remain available, expect him to continue his campaign against playing the tier straight; with his main detractor sidelined, never has it been a better time to be a lover of DPP variance.
9. Christo: 8.000 - Tyrants
Team: 27-14 all-time SPL, 0-1 SPL DPP, and 33-19 overall
Individual: N/A
The Tyrants typically feature in their DPP slot the first big name from the early-2000s rey can find that year, but this season, they switched it up and went with Christo over crust-o. This isn't a completely foreign tactic to them, though; this will be the third year in a row that they've snuck Christo through the auction for a dirt cheap price and the third different tier he'll main for them. Without a footprint in the DPP scene, he finds himself ranked at the bottom end of the player pool once more; however, if history repeats itself, Christo is poised to smash community expectations in the most aggravating way possible. Should this come to pass, rest assured, you won't hear the end of it from his team.
10. snøfall: 8.857 - Scooters
Team: 0-0 all-time SPL and 0-1 overall
Individual: N/A
RoA tour staple snofall slips into the DPP field as the only complete SPL newcomer, one of two DPP newcomers, and the fourth snow-based user to take the SPL stage after Snowy, Snou, and Snowtatoes. Unfortunately for our hero, none of these users have ever went positive in SPL; after disappointing performances, all faded into obscurity quicker than their GoT counterpart following the show's final season. Even in RoAPL, snofall found himself benched this past season and went 3-6 the year before. Expectations for him are tempered, especially with windsong waiting in the wings; however, to be the sole DPP debutant in a field of proven players may very well signal that the Scooters were able to perceive something in him that the rest of the field didn't. If their scouting pays off, then watch out: winter is coming.
---

1. thelinearcurve: 1.000 - Scooters
Team: 10-8 all-time SPL (all ADV) and 13-9 overall
Individual: ADV Circuit champion and ADV Cup VI semifinalist
Worrying about linear being #1 is like worrying if the sun is gonna come up. After another victory in the most prestigious ADV tour, linear claims a unanimous #1 spot on the ADV PR. Between provocative plays and a knack for innovation, linear will surely have a good season. Typically I try and be covertly throwing shade at a player in their power ranking blurb if they are up on their high horse, but linear's recent dominance in ADV justifiably excuses him from criticism in the same way PDC's managing with reyscarface excuses him from being useless.
2. McMeghan: 2.000 - Bigs
Team: 35-33 all-time SPL, 12-12 SPL ADV, and 59-50 overall
Individual: ADV Cup V champion, Smogon Classic V champion, Smogon Classic I semifinalists, Smogon Classic VI playoffs, Smogon Tour 14 champion, and Smogon Tour playoffs x3
Another unanimous pick, McMeghan conclusively takes #2. Just like like linear, McMeghan shares an innovative spark and aggressive playstyle. However, in recent years the Belgian wonder has moved away from ADV, making excursions into both newer and older gens. Don't let this distance fool you, though, as McMeghan still has the skill necessary to break out a solid TSS or use his clout to pressure an opponent into foregoing Spikes in a pivotal match.
3. Tamahome: 2.857 - Classiest
Team: 57-37 all-time SPL, 11-7 SPL ADV, and 101-69 overall
Individual: ADV Cup VI winner, ADV Cup V finalist, Smogon Classic quarterfinalist, Smogon Classic playoffs, and 2x Smogon Tour playoffs
Tamahome is part of the old ADV vanguard, most famous for his contributions to the tier more than a half-decade ago. Known mostly as a DPP main in recent years, Tamahome's return to ADV comes with a recent history of success in both official tournaments and invitationals. Tamahome's placement in ADV this tour may be due to the Classiest drafting half of the DPP pool, but that should not take away from his consistency over the years. It is no coincidence that he has the most wins on the sheet, recently surpassing a whopping 100 total wins between SPL, WCoP, and SSD. Tamahome is a beast and, while he may face stiff competition, he should still be a strong option.
4. Star: 4.143 - Wolfpack
Team: 17-12 all-time SPL, 0-0 SPL ADV, and 31-31 overall
Individual: ADV Cup III semifinalist and Smogon Classic quarterfinalist
Star has been relegated to the new-gen pool of players in recent years, although he shares an affinity for ADV in particular. While Star has not contributed to the tier in the way the "big 3" before him have, he is still a capable builder and an even more capable player. Aided by ABR and BKC this season, Star will never be short of team support, making the Wolfpack's ADV slot particularly strong. While there is a noteworthy drop off after the aforementioned "big 3" and Star has much more experience in Little Cup than ADV in officials, do not let any of this distract you from the fact that Star has held his own with these guys before and absolutely will do so again with the support he has.
5. Gilbert arenas: 4.286 - Tyrants
Team: 14-8 all-time SPL, 14-7 SPL ADV, and 21-13 overall
Individual: ADV Circuit semifinalist
Gilbert Arenas—formerly known as Marcop1123—has the potential to either 9-0 the pool or fall backwards into a series of crazy gimmicks. Fueled by a Pokémon, ice cream, and nicotine addiction, Marcop is full of more artificial fillers than Finchinator's sections. Joined by a team of equally ridiculous denizens, the Tyrants are likely to have a radical season ahead of them. Whether that leads to a trophy or multiple felony charges is up to them, however.
6. CyberOdin✝: 6.000 - Raiders
Team: 11-6 all-time SPL, 8-3 SPL ADV, and 23-21 overall
Individual: ADV Cup III finalist and Smogon Classic playoffs
CyberOdin's broken English and overly enthusiastic forum persona may give off the impression of a carefree Pokémon player who is completely detached from unnecessary drama and simply plays the game for the love of it, but... well actually, that pretty much is who CyberOdin is, yea. After a surprisingly strong showing last year, the pride of Latin America is back for another season with his beloved madre de bliss and familia de diglet once again. One can argue that he has fallen under the radar a bit with some high profile sign-ups making the ADV field top-heavy this season, but Odin's middling ranking should not be cause for concern, as he was a steady pilot throughout last season and has given us little reason to lose faith in the meantime. Odin may not be the most active metagamer or the most creative presence in the field, but he has a strong understanding of the metagame and can surely rack up some victories for the Raiders.
7. Golden Sun: 6.714 - Tigers
Team: 35-36 all-time SPL, 34-30 SPL ADV, and 46-46 overall
Individual: Smogon Tour 11 champion
Despite a resurgence in Gen 3 as of late, Golden Sun now sits behind what used to be many of his peers. Eager to prove that he still has it, he 3-0d his ADV pool in WCOP, demonstrating a continuous aptitude for the metagame. On the Tigers, Golden Sun enjoys help from dice and his managers, perhaps much needed given his generally monotonous team style. Depending on how many turn one attack raises he gets, Golden Sun could have quite the magic season. Conversely, he could also end up being the "crust pick" in the tour, revealing himself as Walmart-brand linear.
8. Hclat: 7.571 - Ruiners
Team: 0-2 all-time SPL, 0-1 ADV, and 0-2 overall
Individual: N/A
If you thought Gilbert Arenas was bold for using Slaking, just wait until you meet the more ladder than tour player, Hclat. Known for his sporadic play and absolutely ludicrous gimmicks, Hclat will likely be bringing the same fire with him in his first full-fledged SPL season. More likely than not this eagerness to impress will lead to Hclat getting burnt early and often, however. At least he can take solace in the fact that people like Teclis and Hyogafodex still get drafted after their poor seasons, but he could still play the role of ruiner for the Ruiners' attempt at threepeating if things go south quickly.
9. umbry: 7.857 - Cryonicles
Team: 0-0 all-time SPL, 0-0 SPL ADV, and 7-4 overall
Individual: ADV Circuit finalist
umbry is another case of an Italian player finding great deals of success in 2020 who is now in SPL. Her success is scattered throughout various formats, ranging from her main tier of DOU to various old generations she came out of nowhere to dominate recently. In ADV, Umbry's most known for her impressive run in the circuit championship, defeating both Star and Undisputed before falling to thelinearcurve. While she is relatively inexperienced, she has the support of z0mOG and Triangles, so there is plenty of reason to believe she can get into form. The real question is if that form is good enough, as there is such a small sample size, to which most rankers believe the answer is a flat no.
Team: N/A
Individual: N/A
Last on the list is Endill. Endill is a Chilean player who has been grinding in ADV for a bit now, achieving success in smaller settings. Truth be told, it's hard to write a coherent profile about newer players, as the only thing you can really say about them is their (likely unofficial) tour record, and in the world of Smogon Tournaments, we all know that few actually care about that. Am I supposed to tout his ADV Summer Seasonal win? His success in the ADV circuit? Write an overly hopeful profile for a user that may very well fail and never return to the premier league? Writing #10 PRs is like watching Finchinator videos; there's usually no personality to keep you actually entertained, but you do it anyway for the sake of completion.
---

Team: 27-8 all-time SPL (all GSC) and 32-19 overall
Individual: N/A
Foat. It should come as no surprise that Fear was unanimously chosen as the #1 GSC player of SPL XII. A few players can put up an impressive season or two, but few players can say their win percentage rivals Snorlax's GSC usage percentage over 35 games. Needless to say, this puts him in a class of his own in this GSC pool. That was also reflected in his cost; his 30k price tag was one of the highest this year. Despite this steep investment, his unrivaled consistency easily justified the purchase. With excellent support from his manager, M Dragon, you can set your watch to another impressive record from Fear this season.
2. ABR: 2.143 - Wolfpack
Team: 29-12 all-time SPL, 4-1 SPL GSC, and 62-27 overall
Individual: Smogon Classic finalist and Smogon Classic semifinalist
Death, taxes, and auction moneybags—the ABR story. Coming in at a whopping 36k, one wonders how much the 2x Smogon Tour winner squirms as he sees his price tag inflate incrementally. Each upbid leaves his prospective team with less and less capital to exhaust on virtually any other slot. Of course, there is plenty of reason why he is worth this much money. ABR, while being most known for his performances in fairygens, is one of the best all-around players and team presences of all time. He may vow to focus on himself and not prioritize helping out teammates, but even ABR knows the mere afterthought of a teammate misusing Clefable in ORAS will lead him to a messy divorce with being uninvolved. As for GSC itself, ABR actually has TonyFlygon and BKC to assist him, which is an awful lot of support for someone already more than capable of winning on his own. This trio is outright scary to encounter for the lesser GSC players. ABR has now made it deep into Smogon Classic multiple times with GSC perhaps being his best generation in that group, proving that he very much belongs here. ABR also has some brief official experience in GSC, but it is admittedly less than the others ranked atop GSC. Overall, ABR is expected to be a top player in a strong GSC field despite it being his first full season in the tier. If this was anyone but ABR, those conditions leading to this expectation would be absurd, but seeing as it is him, this is no surprise whatsoever.
3. FriendOfMrGolem120: 2.714 - Raiders
Team: 14-8 all-time SPL, 8-3 SPL GSC, and 18-9 overall
Individual: N/A
FriendOrMrGolem120 is back for another season of getting friendly with the Thunder gods. Last season FOMG got off to an average start but then rampaged through the second half of the tournament, including playoffs, as he won his last five games. This streak included victories against Fear, gorgie, and Conflict, who are all in this year's pool as well. While this may have been FOMG's only SPL season in GSC, you should not be worried about his experience either, as he has been playing GSC at a high level for a number of years now. In case this is any issue, he even has one-time GSC mainstay Jimmy Turtwig and promising GSC up-and-comer Aliss on board, too. Last season, FOMG had a good balance between a number of Gengar, Explosion-heavy offenses and some more generic stall teams that allowed him to keep opponents uncertain as to what was coming next. However, this season they have some more data on him, and the field has a lot of strong players. For FriendOfMrGolem120 to solidify himself as a top option and live up to a lofty price tag, he will have to keep executing at a high level like he has while also being proactive in varying his team selection. Many believe he is capable of doing this due to his great grasp on the metagame, so it could be another great campaign from the SPL XI champion.
4. Conflict: 4.143 - Tyrants
Team: 45-39 all-time SPL, 40-32 SPL GSC, and 63-57 overall
Individual: Smogon Classic playoffs
After starting last season in ADV OU, Conflict wound up in GSC for the majority of the season, putting up another mediocre record. Despite being one of the best GSC players of all time with an astounding track record, Conflict has been incapable of hitting his peak again in recent years. Perhaps aware of this, Conflict experienced a timely divorce from the Sharks, as they spent top dollar on Fear while the Tyrants snagged the less coveted Conflict. The Tyrants are filled with some of the more outlandish personalities, and they are constantly in contention with the top teams, so perhaps this chaotic yet competitive environment will be sufficient to rekindle Conflict's flame. If Conflict is at his best, then you should expect nothing short of dominance. However, if he continues to struggle, then this season could be a particularly unforgiving campaign, with the field growing more top heavy than recent years in this season.
5. gorgie: 4.429 - Tigers
Team: 31-36 all-time SPL, 18-20 SPL GSC, and 31-42 overall
Individual: N/A
The man, the myth, the legend. Rumored to have invented the double switch in 2001, gorgie has been around the Pokémon block for quite some time. Despite his impressive 67 SPL games to his name, he was regarded as washed heading into last year's SPL. Proving the haters wrong, the gorgster blasted out of the gates last season, starting 3-0 and finishing with a solid 6-3 record off a 3k purchase. This year, he looks to continue his impressive showing at a much higher price tag of 12.5k. While the expectations will be higher, gorgie is poised for a solid record if he is able to keep his form.
6. Zokuru: 5.571 - Bigs
Team: 4-4 all-time SPL, 4-1 SPL GSC, and 4-4 overall
Individual: Smogon Classic playoffs
The Frenchman gets his first chance at starting the season after a strong 4-1 showing in GSC off the bench last season. Known for a strong affinity for stall and dual STAB Raikou, Zokuru looks to put it together for an entire season and prove last year was not a fluke. He is a capable player but may need to venture out of his comfort zone to achieve a good record this SPL. He probably has a decent floor, but the jury is still out on whether or not he has any hidden power to reveal.
7. TDK: 6.857 - Classiest
Team: 33-23 all-time SPL, 0-0 SPL GSC, and 52-47 overall
Individual: N/A
Checking in at #7 of the GSC pool we have…TDK? TDK is a very well-known player in tiers that aren't GSC, but he doesn't have much history with this tier. After being the most expensive player in last year's auction, his price plummeted after a few poor showings and his desire to play tiers he isn't traditionally seen as strong in. Nevertheless, the OUTL and UUTL has a strong resume and certainly has the potential to put in a performance similar to KratosMana last year, who came into the season with a similar background with d0nut as a manager. With a strong inclination towards cheese, at the very least TDK will spice up some GSC games this year.
8. Hyogafodex: 7.286 - Ruiners
Team: 3-11 all-time SPL, 0-0 SPL GSC, and 8-14 overall
Individual: N/A
Fool me once, shame on you. Fool me twice, and you're probably the Ruiners starting Hyogafodex in 2021. Hyogafodex is coming off of a horrendous SPL showing last year, and this can be reflected in his poor ranking perhaps. Fresh off of a brief stint being banned, Hyoga is hoping to turn a new leaf in a number of regards this SPL. While the Brazilian old genner hopes that his team can continue bringing home the trophy after the last two seasons, just about every other known aspect of the process has been undesirable for him—the individual play, the individual results, and the lack of a truly consistent individual role. Perhaps the lone redeeming quality about this buy is that Hyogafodex did not play a single GSC game in his disastrous 2020 campaign, as he was busy in DPP and RBY for the most part. Hyogafodex's GSC is supposedly a step up from the other generations, but unless he has the legs of a giant, that step may very well not be large enough for him to salvage a positive record in this pool. With some respectable unofficial GSC showings under his belt and a handful of supporters on his team, perhaps Hyogafodex can use this fresh start to prove his worth in a fresh format. However, the expectations are quite low heading into this campaign given historical trends.
9. TC: 7.571 - Cryonicles
Team: N/A
Individual: GSC Circuit finalist
TC, also known as ThunderCebra, is a 2014 user named after a generation 5 Pokémon (Zebstrika) who is making his official debut in 2021 GSC—go figure. TC has been playing tournaments at the circuit level for a decent amount of time now, finding success most recently in GSC with a deep run in the global championship. Unfortunately, TC fell short in the finals after losing to what seemed to be a prime Earthworm. However, he had a few strong victories leading up to this point that inspire some confidence in TC's debut. Aside from this, there really is very little to go off of, making us wonder if Vileman will be making a prompt relief appearance or if the Cryonicles got tired of seeing other teams hog up their GSC options and just said "fuck it" mid-auction. Regardless, TC and his fellow Latin American are going to have to work together very well in order for TC to have a fighting chance against a top-heavy GSC field, especially if they do not want to be part of what will inevitably define this field as bottom weak themselves. Expect TC to approach this SPL with as much effort as he can possibly give but still likely struggle due to how experienced are relative to him.
10. false: 8.714 - Scooters
Team: 0-3 all-time SPL, 0-0 SPL GSC, and 8-23 overall
Individual: N/A
false is known for breaking spreadsheets with his name and his absolutely horrendous track record in OU metagames. Aside from a season of successful PU play, false has struggled in just about every official tournament he has had the opportunity to play in. In a hope to salvage the potentially unsalvageable, false is hoping that this change of pace will be a better fit for his playstyle. Perhaps this will be the case, as false managed to have one of the best performances in the GSC circuit throughout 2020, but Earthworm made quick work of him in the playoffs, much like he did of fellow GSCer TC, which left us to wonder if false could handle top-notch competition or not. As of now, the verdict to that is no, but with the support of dedicated teammate vani and the motivation to conquer a new metagame high, there is at least a sliver of hope that false can win a few games. Seeing something like "GSC OU: Fear vs false" is almost laughable in a brutally honest sense, but stranger things have happened than false finding success in GSC, and he has the background in the metagame, so you have to come in with an open mind if you are the Scooters here.
---
1. Heroic Troller: 1.143 - Ruiners
Team: 16-7 all-time SPL (all RBY) and 19-8 overall
Individual: N/A
To no one's surprise, Heroic Troller once again tops this year's group of RBY players. Troller has been the dominating force in RBY for the past few years, putting up good record after good record in team tournaments since SPLX. While this past year may have been a more quiet year for him in comparison to the last few due to him trying to branch out to other old generation metagames such as ADV, there is still no question among the RBY community as to who the top dog is. With well-thought-out teams, strategic plays, and an unmatched grasp on the metagame, Troller is still the man to beat when it comes to RBY. He also has the support of two managers who have a great deal of RBY experience, including Prinz, so Troller may be even harder to take down than normal, if that is even possible.
2. SMB: 2.286 - Wolfpack
Team: 12-6 all-time SPL, 0-1 SPL RBY, and 21-15 overall
Individual: RBY Cup VI champion and RBY Circuit champion
A new face to SPL RBY, in SMB, is already ranked second overall on the power rankings, and that should come as no surprise once you see the dominating year he has had in RBY. While his year did start with just one RBY set played last SPL, he still dominated in his home tier of DOU for the rest of the season. Afterwards he won RBY Cup, as well as finishing second on the first RBY seasonal of the year. He also finished as runner-up in the RBY Global Championship, which in total resulted in his first overall seeding for the RBY ribbon. And at the end of the year, this Spaniard finished as he did with the rest of the tournaments and won the circuit playoffs, putting a cap on a fantastic year of RBY. Overall, it would not be surprising to see SMB's recent hot streak in RBY continue, but he also has not had to play a full season of the tier yet.
3. Nails: 2.429 - Cryonicles
Team: 26-27 all-time SPL, 18-10 SPL RBY, and 43-41 overall
Individual: 2x RBY Cup finalist
There is not a lot to be said about Nails in RBY that has not been done before in previous years, as after picking up the tier for SPL8, he has shown himself to be one of the top dogs in the SPL RBY field. With an 18-10 overall RBY record over the past few years, he has been racking up the wins with his Fire Blast bulls and just the right amount of luck that swings his way. While not as accomplished as SMB this year, he still had a great showing in the RBY circuit, making it to RBY Cup Finals as well as qualifying for the year-end ribbon tour. His quirky set choices are enough to keep any RBY player on their toes, and they will be what once again can take him to a good record in this year's RBY pool.
4. MetalGro$$: 3.429 - Raiders
Team: 29-22 all-time SPL (all RBY) and 39-22 overall
Individual: RBY circuit semifinalist
Rounding out our list of "recent" RBY team tour mainstays we have MetalGro$$, a name that has become almost synonymous with SPL RBY due to the fact that this is his fifth season in a row as a starter. This has led him to an overall RBY record of 29-22, which is not only a hefty number of games but also the most RBY wins for any SPL player. He also had the best record of his career last year with a 7-2 showing for the Raiders, which in no doubt was one of the key reasons he was retained. Metal has cemented himself as one of the top RBY players already, and his experience and ability to keep getting better so many years after he's started will no doubt lead to him putting up another solid performance.
5. rozes: 4.857 - Classiest
Team: 8-9 all-time SPL, 1-4 SPL RBY, and 24-27 overall
Individual: N/A
Coming in fifth on this list is the NU tier leader in rozes, someone who has become a more common face around the RBY community since he first started playing the tier during WCoP 2019. While he did manage to win the trophy that year with a win in the finals as well, he still only finished that tournament 2-4 and proceeded to go 1-4 in SPLXI after having to sub in for Sceptross on the Wolfpack. rozes shows a great deal of knowledge when it comes to RBY, clearly being capable of preparing and playing on a weekly basis. However, thriving in an SPL setting requires one to go above and beyond. rozes has yet to do this in an official team tournament in RBY, which leaves us wondering if he can and will do so this SPL. To live up to his surprisingly high ranking, he is going to have to. Everyone in this pool is capable and has some degree of experience in RBY, meaning there will be few, if any, easy outs for rozes. He will have to level up, like he did in his Smogon Classic playoffs run, in order to improve upon past records and live up to his top 5 ranking here.
6. SaDiSTiCNarwhal: 6.000 - Tigers
Team: N/A
Individual: N/A
SadisticNarwhal is one of the fresher faces to this SPL list as one of the two players here with no official team tour experience. This should not be mistaken for a lack of RBY knowledge, however, as he has been around the RBY community and its upper echelon of players for a couple years now. While he may not have gotten his shot earlier, he is probably one of the hungriest players on this list when it comes to proving himself, just based on the fact that he's worked so hard to get here in the first place. With solid showings on PP as well as in the individual RBY circuit on Smogon, it is not a big surprise to the RBY community that he finally got his shot this SPL. While he may not be the flashiest of players when it comes to team choice or plays, he is consistent when it comes to his play and his prep and can hope to use those to his advantage in such a stacked RBY field.
7. Tiba: 6.429 - Bigs
Team: 33-16 all-time SPL, 21-8 SPL RBY, and 40-18 all-time
Individual: N/A
After a long disappearance from team tournaments (with his last showing being WCoP 2018) Tiba has returned to the big stage and this time aims to add to his already impressive RBY record. While he has one of the most impressive overall records already, having a close to 70% WR with close to 60 games played, this becomes even more impressive when it comes to just RBY, as he has an overall 21-8 SPL RBY record, including the last time he played RBY in SPL being his 8-2 SPL VII campaign. However quite a bit has changed since that time, and there are some questions regarding if he can catch up and stay up to date with the tier currently. His only team support comes from Hayburner, someone whose only recent RBY experience is going 6-0 in RBYPL, who may just have to sub in numerous weeks if Tiba goes MIA during the season. While there are no questions to whether or not Tiba could play, the only question that exists now is whether or not he can motivate himself to learn the new metagame, and if he can, this ranking is just about as disrespectful as can be.
8. Serpi: 6.857 - Scooters
Team: N/A
Individual: N/A
The other new face to team tours on this list, Serpi also has the distinction of being the freshest face to RBY out of the players listed here. Having only picked up this tier during RBY Cup this year, he put together a solid showing there, making it all the way up to Round 6. He was able to do this with the backing of Lusch, a name familiar to anyone that has been around the RBY community over the past few years. After RBY Cup, Serpi took a liking to the tier and has received praise on his calculated playstyle from many of the top players in the community, which were then shown off again in a solid RBYPL campaign. He also has the best support when compared to other teams in both Amaranth as a manager and Louna on the bench to help out. Amaranth in particular is one of the more successful RBY players of the past few years, with some outspoken opinions as well as the ability to back them up with solid results. His scouting and team support in particular should be enough to show off Serpi's potential, and even though he is a fresh face to the scene, potential is not something he is lacking in.
Team: 1-5 all-time SPL, 0-0 SPL RBY, and 5-11 all-time
Individual: N/A
On the mirror end of SMB, we have the other Doubles main turned RBY starter in the field with Kiichikos. After only a couple tournaments playing Doubles, Kiichikos already sees herself shaken up and kept in a new tier for SPL XII. While she does not have the results most others on this list do, Kiichikos has still been quietly one of the better RBY players over the past couple years. With good showings most recently in RBYPL, she has shown that she knows what she is doing when it comes to RBY. She also has solid team support in Genesis7 and M Dragon, the former of whom started last season for the Sharks and will no doubt be valuable when it comes to testing and team choice. Overall, while Kiichi might be the most unknown player on this list when it comes to RBY, that may just give her a leg up when it comes to preparing against all the top dogs.
10. spies: 8.857 - Tyrants
Team: 22-16 all-time SPL, 11-6 SPL RBY, and 22-16 overall
Individual: N/A
Rounding off our rankings is your favorite RBYer's favorite RBYer. Jokes aside, spies is a name that has not been heard around Smogon for a while, considering the last team tour he played in was SPL IV all the way back in 2013. However since then, many of the players from that era speak on how dominant he was in RBY and GSC, and he is finally here to prove that to a new crop of players. Being the only one of the players on this list (and maybe in the tournament) to have actually played all the way back in SPL I as well, spies has just about every other player on this list beat when it comes to being a vet and even puts players like MetalGro$$ to shame when it comes to RBY playing tenure. However, like with Tiba, there is a question on how much of his old playing ability and knowledge will be able to transfer to modern day RBY; considering he was not even around for the start of PS being used as the main simulator, he may have a long way to go when it comes to catching up. The only other player on his team who can help in this endeavor is his manager reyscarface, who has also been fairly absent when it comes to consistently playing RBY. This also means that if spies does start to flounder, the Tyrants have no backup. Overall spies is definitely the biggest question mark out of all the other players on this list, and only a few weeks of him playing will show whether or not this ranking was deserved.
---
Overall Team Rankings