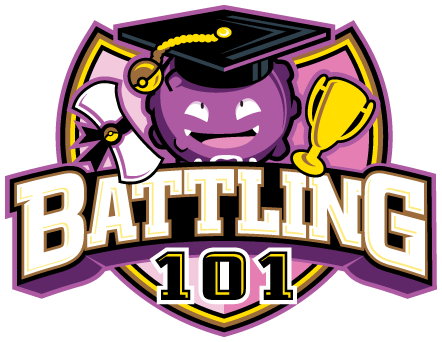 ​
Welcome to Battling 101! If you're seeking a tutor and live in Europe, Africa, or various parts of the Middle East (or if you're a night-owl from the other side of the world), you're in the right place. Read the rules carefully and fill out the signup template below.
You must be able to access Skype, or whatever your tutor wants as the primary form of communication.
You, the tutee, are responsible for setting up times with your tutor. Don't expect them to come to you. Take the initiative and post on their VM wall first. Additionally, please be patient if your tutor doesn't respond in the first 2-3 days.
Use the Tutee Talk forum to complain about your tutor (or praise them if they're doing a good job). These are no longer mandatory, but if your tutor is ridiculously inactive or is a complete jackass, COMPLAIN HERE. Nobody can see your tutee talk posts except for you and the Battling 101 Staff; everything is confidential.
Don't request tutors unless they have agreed to tutor you.
You may request priority if you were skipped in the previous two rounds, or if you had a ridiculously inactive tutor. Make it obvious in your signup thread that you are requesting it, otherwise we'll just glance over it when making pairings.
If your timezone and hours of availability do not match up with the correct thread, your post will be deleted. Please PM a B101 mod if you are unsure about which thread to post in.
You may only post in ONE of the signup threads.
Fill out this form below, failure to fill out this form adequately means that Battling 101 Mods can ignore your signup post.
Username:
PO/PS! Username:
Your timezone and usual hours of availability:
What tier do you want to learn?:
Tell us a little about yourself:
Are you able to use either Discord or Skype?:
Do you understand how the blacklist works?:
Example said:

Username: Steven Snype
PS! Username: Andrew
Your timezone and usual hours of availability: Tues, Fri 12 - 6 PM.
What tier do you want to learn?: XY OU
Tell us a little about yourself: I'm a baller that likes to play rugby and go to hackathons, but I'm pretty busy with stuff irl and often end up just sleeping through everything I need to go to.
Are you able to use either Discord or Skype?: Yes
Do you understand how the blacklist works?: Yes
The Blacklist (aka Battling 101 Detention)

You will be banned from signing up for future rounds if:
You show poor activity over the course of a round (banned for 2 rounds)
You decide during the round that you do not wish to be tutored anymore, or you mistakenly sign up for a tier you thought was something else, and no longer wish to be tutored. This is most common when selecting Smogon Doubles / VGC, THEY ARE NOT THE SAME THING (banned for 2 rounds)
You show a lack of enthusiasm or you're consistently distracted by other things (banned for 1 or 2 rounds)
You fail to complete the tutor evaluation form that we will send out during the last week of the round (banned for 2 rounds, infracted for 1 point)
You are annoying to deal with. This will vary from tutor to tutor. Some tutors don't like it when you talk back, argue with them, whine about hax, whine about sucking at Pokemon, or any version of the 'woe is me' attitude. Tutors get pissed at different things, so if they complain to us that you are exhibiting poor behavior, expect to be on the blacklist. (banned for 3 rounds)
Repeated offense of any of the situations above means you will have an extra round added to the regular ban. For example, if you show for a second round that you have poor activity, your ban will be 3 rounds. If you have been on the blacklist for three different instances, you will be
EXPELLED
from Battling 101 (perma-ban from signing up).
This thread will close after 20 amount of posts have been made to prevent a huge backlog of applicants.

This thread will reopen after only 10 posts remain.
Last edited: