banner TBA once i stop procrastinating with my other art send help and motivation please-


Welcome to my trade thread! Don't let the name fool you; all Pokemon here are not modified by any external programs in any way, shape, or form. Unfortunately, as much as I hate them, I do have a few rules that you and I both must follow.
​

1. All Smogon rules apply.
2. All Pokemon are cloned from 100% legitimate stock.

As such, I'd expect that any Pokemon you offer up to me are also 100% legit.

3. Tying into the rule above, I am okay with receiving clones,

and I'd expect you to be okay with that as well.

4. Again, please do not offer me hacked or modified Pokemon.
5. I reserve the right to turn down a trade for any reason, from the initial offer up until the Pokemon are actually exchanged.

Don't be sus.

6. Please be kind to me

; I am slow, I get overwhelmed easily, and I am a full-time high school senior.

7. Please only offer Pokemon with your own OT unless the person can be traced back to on either Reddit or Smogon.
8. I do not breed for shininess unless I know that I am close to getting one.
9. I am not interested in receiving Hyper Trained Pokemon unless said Pokemon cannot be bred at any point in its evolutionary line, even with Ditto.

HT shinies are case-by-case, but if they have 3 or more IVs that were raised then I will likely decline.

10. I am okay with receiving minted Pokemon.
11. All Pokémon with my OT info are fully redistributable.
12. As of right now, I am capable of transferring Pokemon up through the generations with Poke Transporter, Pokemon Bank, and Pokemon Home.
13. I offer a cloning service from gens 4-7! Please be sure to catch an unwanted Pokemon, and I reserve the right to keep an additional copy if I choose to do so.

​

Tools used:


Luma3DS (New Nintendo 2DS XL, Old Nintendo 3DS XL)
BootNTRSelector (Old Nintendo 3DS XL)
Checkpoint (New Nintendo 2DS XL, for backups and restoration)
PKHeX (Generation 7 and below, used for cloning, wonder cards, and Pokedex completion.)
RaidFinder (Generation 8)
3DSRNGTool (Generation 7)
My Nintendo Switch is not hacked. OT info: X:

Luke

OR:

Luke

Moon:

Luke

Ultra Moon:

Luke

Sword

: Lunaflare

BD:

Dakota

LA:

Dakota

All of these are from the US region. My Vivillon pattern is Modern.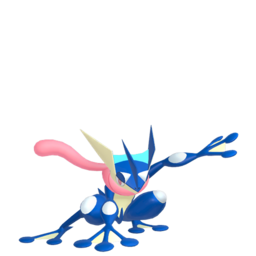 Lunaflare's Dart (Greninja) @ Dragonium Z
Ball: Poke
Shiny: No
Currently in: Ultra Moon
Ability: Battle Bond
Nature: Adamant
IVs: 31/31/31/31/31/31 (HP DARK)
EVs: 252 Atk / 4 Def / 252 Spe
Dragon Rush / Aerial Ace / Water Shuriken / Night Slash
Notes: phrog
Every non-legendary and non-mythical Pokemon in a Dive Ball
Every non-legendary and non-mythical Pokemon in a Moon Ball
The motivation to RNG a specific ID combo so I can rename an event Pokemon
Apricorn balls, moon preferred
My cat to be friendly
Last edited: