Inactivity in the Mafia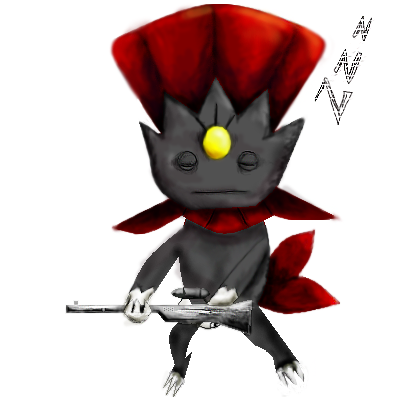 Inactivity in the Mafia
If you've ever played mafia, you know how much of a pain inactivity is. Inactive players hurt their own teams, make the game less interesting for their opponents, or even make a game have to be canceled. Inactivity makes the game less fun for everyone involved, but unfortunately there's at least some inactivity in every game. Why do mafia players idle? Inactivity is usually due to real-life circumstances, confusion about what to do, or lack of interest in the game. Not all games have equally inactive players; some have less activity than others. This articles discusses incentives for players to grow inactive, and how hosts can minimize idleness.
Probably the most common reason why players idle is because something comes up in real life that keeps them from being active on Smogon. This kind of inactivity occurs randomly, and is usually unavoidable. Not much can be done about it; the most a host can do is say in the sign-ups that users who think they'll have real-life conflicts shouldn't sign up.
Another cause of inactivity is confusion about the game's rules and roles. When games have complex rules and mechanics, or when players have complicated roles, the players simply need more time to figure out what they want to do. This can cause them to miss deadlines. Having longer deadlines can mitigate this kind of inactivity, but the game drags and becomes less engaging if the deadlines are too long.
The best way to fix complexity-related inactivity is to limit the complexity of roles and game mechanics. Whenever you make a complex role or game mechanic, ask yourself whether that role or game mechanic's complexity promotes its intended purpose. If it doesn't, you should change it to something less confusing to the players. For example, if I wanted cooperation between two mafia teams, I would not want to use a system where mafia members had special powers they could only use with the help of the other team. It would be much simpler to just let the teams send anonymous messages to each other. Mafia games made to be like non-mafia games, such as card games or role-playing games, can quickly become needlessly complex. Making mafia games less complex may seem like dumbing them down and limiting variety. However, you don't have to sacrifice variety and strategy to prevent confusion; roles like Taz in Chaos Mafia aren't complex, but still give players novelty and allow for plenty of strategizing.
Third, players sometimes become inactive because they lose interest in the game. This often happens when players feel like they can't change the outcome of a game. Players who are almost assured to win or lose often become inactive, a fact to keep in mind when creating neutrals. Neutrals should have medium-difficulty win conditions; the neutrals might stop caring about the game if winning is nearly certain or nearly impossible. Also, players with weak roles are more likely to be inactive than players with strong ones, because players with powerful roles are more responsible for their own victory or defeat. If you're a vigilante you'll probably lose if you're inactive, but if you're a rogue with only a small chance of having your power work, there isn't much of an incentive to send in your PM. The simplest solution is to make roles more equal in power level, which is best accomplished by powering up otherwise weak roles.
You might expect that in games with village leaders, ordinary villagers are likely to be inactive because they aren't involved in much of the planning. However, this is not the case, as evidenced by the fact that villagers and mafiosi tend to be equally active. Whether players are involved in planning and negotiation isn't as important as whether they feel like they're making a difference for the team. Village bodyguards rarely hold leadership positions, but due to the importance of their protection, they are some of the most consistently active villagers. Likewise, some mafia roles are mostly useless before the mafia can take over the lynch, so there isn't much of a reason for them to be active for most of the game.
Multi-faction games were once expected to solve the problem of inactivity, but they have about the same levels of inactivity as games with villages. Games in the style of Viva La Mafia have the most inactivity, because before users are recruited, they have no teams to help and usually no reason to use their night actions at all. One kind of game, however, has much lower levels of inactivity: No Outside Communication. In NOC games, involvement from ordinary villagers is necessary for the village to win, so there's an incentive for everyone to be highly involved. Also, being quiet is often a sign of being mafia, so in NOC games it's "be active or die."
A lot of inactivity in mafia is due to choices the hosts make, and if hosts make the right decisions when designing their games, they can make sure their players stay active. If you're hosting a game, keep in mind the above strategies for reducing inactivity. You'll make the game more fun for everyone involved.