Smeargle's Studio Update

Here we are yet again, art-lovers! Smeargle's Studio has recently been abuzz with festive cheer, as with most of Smogon, and it gives me great pleasure to shed some light on the great art that has been created in the past couple of months. While it may come as no surprise to many, aragornbird has claimed victory in both of the recent Monthly Art Contests, though only by a narrow margin in the latest competition! Let's dive right into things.
Last Month
The theme last month was somewhat abstract: "Emotion." While such a loose theme might not appeal to some of you out there, it certainly gave our resident artists a lot of room for creativity; there was a huge amount of variation in the submissions, with concepts ranging from "Boredom" to "Anger" to "Upper class don't-give-a-flip!" However, it was ultimately a nostalgic piece from aragornbird which sealed the deal.
1st Place -- aragornbird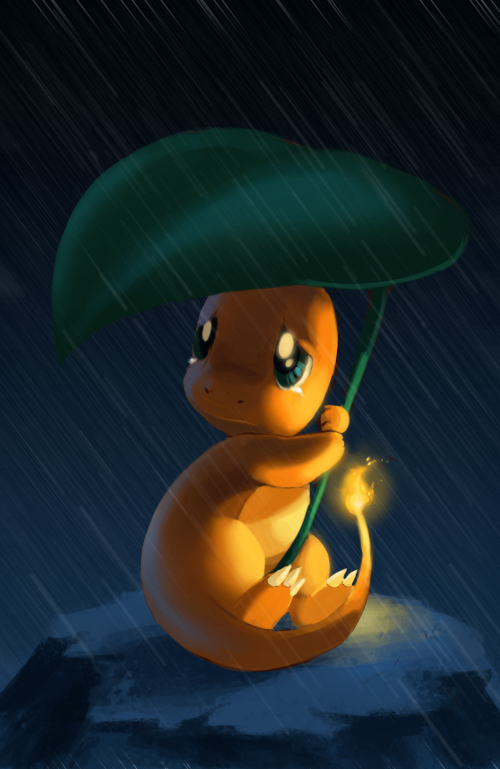 If you don't get the reference here, then your childhood was obviously spent without a television, or you're just incredibly cynical. While this entry was actually slightly late (as is, I must say, often the case with aragornbird) it made up for its tardiness with its heartstring-pulling. As usual, aragornbird excels in his shading, using blue hues on Charmander to really give the feel of the rain and the chilliness. The flame on Charmander's tail draws focus to its left eye, in which the flame is reflected. Very few artists can go into such incredible detail, and aragornbird's combination of technical skill and excellent composition easily gave him the win.
2nd Place -- SoIheardyoulikeSENTRET
Much like aragornbird, SoIheardyoulikeSENTRET is no stranger to the MAC podium, and once again gets into this article with a beautifully composed piece. Sentret is a master of atmosphere, showcased in his winning piece for the "Weather" MAC, and he puts this talent to good use in this piece also. The monochromatic smokiness conveys the feeling of boredom—without the piece being boring itself—with beautiful details such as dust being shown in the light from the window. The pose of the Alakazam itself is relaxed, yet also poised, though its eyes show a feeling of irritation. Like most of Sentret's pieces, I could write an entire essay, but hopefully you can discover most of the brilliance in this piece by yourself!
This Month
Monthly Art Contest polls of the past have always featured one policy: one vote per person. However, by popular demand, the most recent MAC poll allowed a multi-choice poll, due to the incredible quality of all submissions. I personally predicted that the poll would not yield a discernible winner, with many artists tying for the top spot at a similar vote. I could not have been more wrong, however, as two competitors duked it out for the highest place on the podium, with the others left somewhat in the dust (though their submissions were indeed excellent!) In the end, aragornbird won out once more by only one vote!
1st Place -- aragornbird
aragornbird once again amazed voters with this incredibly professional piece, depicting, in my opinion, the ultimate rivalry! Representing the theme of "Confrontation!" perfectly, aragornbird has actually been quite adventurous in applying techniques he does not normally use. In comparison to his piece above, the shading is much rougher, with the line art itself being much sharper overall. This gives an excellent representation of the theme, and aptly depicts the pre-battle tension between the two great trainers. The transfer in hues from left to right is also excellent, dividing the two trainers into separate parties. Another fantastic piece from aragornbird!
2nd Place -- RitterCat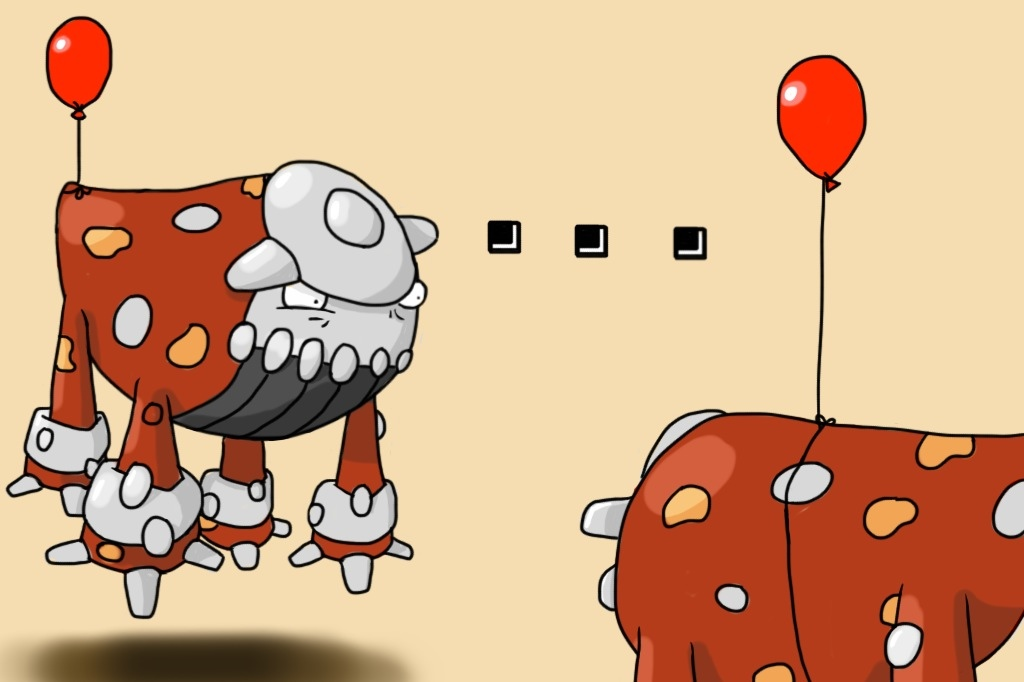 These days I just can't praise RitterCat enough: he's improved so much since joining the gang in Smeargle's Studio, and he could well have gone on to win this MAC entirely. While Ritter's piece may lack the 'professional edge' that makes up much of the appeal of aragornbird's pieces, he more than makes up for it with humor and vibrant colors. I actually think I don't need to say much about this piece; if you didn't, at the very least, chuckle when you saw it, then you have a terrible sense of humor!
Recent Happenings: Smeargle's Studio Secret Santa!
As I said at the beginning of this article, Smeargle's Studio definitely got itself into the Christmas spirit, with its climax being the Second Smeargle's Studio Secret Santa (sans superb sibilance). To give you a taste of the great pieces created for fellow artists, here is a small selection. You can find the rest in this thread.
paintseagull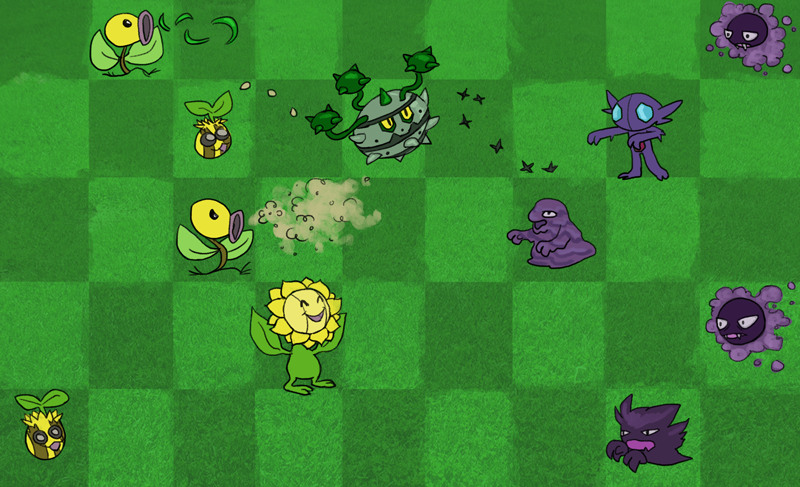 Dracoyoshi8
Swaggersaurus