Note from the Editor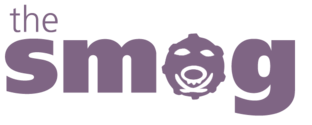 Greetings, friends! Setsuna, our head editor, was unavailable for the release of this issue of The Smog due to scheduling conflicts, so I will be substituting for him. As many of you know, we are now working hard to provide monthly releases of The Smog, and we've hit our deadline yet again. It's impressive that we've achieved so much, especially since we started on this issue a little later than usual. You see, we've now implemented the Article Approvals subforum, where anyone with a Smogon account can suggest an article idea for The Smog Staff to review. It's a massive improvement over our past system, and I hope many of you readers will take advantage of this tool to send us your inspired article ideas for future releases of The Smog. Furthermore, we've promoted two users to The Smog Staff for this issue. ToastPlusOne is a programming genius who is helping with HTML and revamping The Smog's site. sandshrewz is one of our veteran writers and has been a massive asset in keeping us organized and tidy. Hopefully you will get to meet these two at some point in time; they are phenomenal individuals.
So what all has happened in the month of January? Our infamous Smogon Premier League is well underway; each of the ten teams are competing their hardest for a shot at playoffs in a few weeks. Our sister news reporter, The Competitor, has been hard at work covering all things related to SPL, so stay tuned over there for more updates. In more competitive news, Tornadus-T was banned to Ubers by the Overused Suspect Voters on January 19th. All of our voters are fierce battlers who have worked their way up the ladder in order to have a voice in our tiering process. And finally, Smogon's Create-A-Pokémon Project has come out of hibernation and is now working to build its fifth OU Pokémon of Generation V. This process has just begun, so head on down to CAP to get involved in the discussions and vote!
There are a plethora of excellent articles to peruse this issue; I hope you enjoy them. Pokémon Biology is gaining a lot of momentum with The Smog, thanks to the hard work of Bummer and his fellow biologists. Other classics such as Judge-a-Pokémon, Smeargle's Studio update, and About the Starters are all here in full force as well. And as always, our competitive coverage is excellent. Our rotation of Featured Pokémon and RMT is working well, and we've even added a Featured ADV OU Team into the mix. You'll find articles in this issue on everything from laying hazards to an introduction to the Doubles metagame. You'll also want to check out our speculation on the upcoming Generation 6 games: Pokémon X and Y. Finally, make sure you check our or annual The Smog Awards, and vote for your favorite candidates on our forums. Overall, I'm sure that you'll have a blast reading through this issue. Thank you for your continued support. Now, please, go and enjoy Issue #24 of The Smog.
~Birkal