Note from the Editor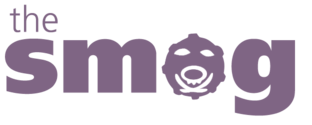 Hello everyone! Several months ago, I announced The Smog was leaving behind the bi-monthly releases and adopting a month-to-month schedule; with issue #25, we're marking our third release operating under such schedule! So far, the results have been extremely positive, and nowhere is this more evident than in the amount of content we're continuously featuring while simultaneously keeping our quality standards. In its three-years history, The Smog has never been a better or more efficient e-magazine, and this makes me think about how great it is to work with such a cool community of contributors who always try their hardest to get their article ideas polished and eventually published for our audience to read and learn from. Best of all, there is always room for growth, and I want to encourage everyone out there who enjoys writing, drawing, or grammar editing to come join us and experience first-hand what it is to be a part of the most vibrant Pokémon e-magazine in the world.
Issue #25 comes packed with over 30 articles covering a variety of topics; '15 Poké That Rely on Their Abilities' was one of my top favorites this time around, but there is so much good content to choose from that it is super easy to say the same about many other titles. Here's more: An Inside Look at The Smog's Article Workshop, Leads in BW2 OU, Suspect Testing results for rounds 6-7, Strategies in Doubles, The Arterview featuring our talented artist and The Smog Staff member Birkal; the PokéTour guys are making their way into Fortree City this time around while the Pokémon Biology experts approach the subject of 'Conditional Evolution' (go read it if you wanna know what that means!). Speaking of which, the killer-great cover we're featuring is made of the drawings of the Pokémon Biology creator himself, Bummer, and these are some of the avatars he has drawn for the different participants of this recurring series; he does a phenomenal job in this area, and we're all big fans of his work in the Staff.
All in all, I think this is a great issue, and I hope you enjoy reading through the material we've put together for you. As always, here is a link to the project's sub-forum where we open up a User Feedback poll shortly after every release; you're welcome to take a look at it any time! Lastly, if you're interested in knowing the names of the people who contributed to issue #25, here is a link for that too and you can always access it from the project's home page. Cheers.
~Setsuna