DPP and BW underdogs that would have hit big in RBY
Introduction
Hello again! In the last issue we had a look at the GSC and ADV Pokemon that, while not standing out in the generations they exist, have the right tools to be top-tier Pokemon in RBY had they existed then. As promised in last issue's article, this time we are going to look at DPP and BW Pokemon that meet the same requirements. This article is the second part, so if you haven't already, I strongly encourage you to give the first part a read. By doing so, not only will you be able to read about older generation Pokemon, but also about the rules and guidelines that have been followed to determine which Pokemon meet the requirements to make an appearance in this article. Without further ado, these are the most remarkable Pokemon:
Notes:
When making the speculations for each Pokemon, the metagame considered is the real RBY metagame we are all used to with only the current Pokemon on it, and not a metagame where every featured Pokemon is allowed. However, references to other featured or new generation Pokemon may be done in order to help come up with a more accurate and reasonable Special stat or stat spread. This was applied to the first part of the article as well.
Stats will be ordered the following way: HP / Attack / Defense / Speed / Special.
DPP Pokemon
Torterra

RBY Stats:

95 / 109 / 105 / 56 / 75

Status in the new generations:

UU / NU

Expected RBY Status:

bottom-tier OU

Possible RBY Moveset:

Earthquake / Razor Leaf / Hyper Beam / Swords Dance
One could bury Torterra due to its quadruple weakness to the very common Ice-type moves, but Torterra does have some things going for it. First, its Grass / Ground typing doesn't add any other common weaknesses and provides a useful immunity to Thunder Wave, as well as resistances to both STABs from Golem and Rhydon. Torterra would thus be the perfect check to the Ground-types thanks to its high physical bulk and ability to OHKO them with STAB Razor Leaf, though it should be noted that Rhydon could always run Blizzard, as its fourth move is almost never used. Speaking of Razor Leaf, despite coming from an average base 75 Special, it has the potential to hit Water-types extremely hard. STAB Earthquake, meanwhile, will severely hurt anything that doesn't resist it, especially frail Pokemon such as Alakazam and Chansey—for reference, Torterra's Earthquake is about as strong as Golem's. Moreover, Torterra can boost its attack with Swords Dance and back up Earthquake with Hyper Beam or the weaker but safer Body Slam. Unfortunately, Torterra is slow, so its quadruple weakness to Ice-type attacks is further accentuated. Starmie, Tauros, and Chansey will OHKO or almost OHKO it while Lapras and Cloyster will always take Torterra out in one hit. Moreover, as a Ground-type, Torterra is incapable of countering Zapdos due to its weakness to Drill Peck. It doesn't learn status moves like most other Grass-types either. All in all, Torterra would need to watch out for Ice-type moves and would require some key paralysis support to work effectively, but would nonetheless be a Pokemon to watch out for in RBY.
Purugly

RBY Stats:

71 / 82 / 64 / 112 / 59

Status in the new generations:

NU / NU

Expected RBY Status:

mid-tier OU

Possible RBY Moveset:

Slash / Hypnosis / BubbleBeam / Hyper Beam
Take Persian. Give it 12 more base Attack and, most importantly, Hypnosis, and it essentially turns into Purugly. Being slower than Starmie is the only drawback when you compare it to Persian, although on the other hand, Purugly has a small chance to 2HKO it with Slash. Moreover, the higher base Attack stat gives Purugly a guaranteed 2HKO on Chansey with Slash and comes in handy against bulkier foes such as Snorlax and Slowbro, increasing the chance of 3HKOing them with the possible help of Hyper Beam. Needless to say, Purugly shares the same Gengar problem with Persian; however, with the addition of Hypnosis, Purugly at least has a back-up plan against it. In addition, Purugly breaks the general trend that in RBY, sleep comes from not-very-threatening specially-oriented Pokemon that can generally be handled by special walls. Purugly can actually abuse the free turn it gets from putting something to sleep to fire away a powerful critical hit Slash that will hit the incoming Pokemon extremely hard unless it resists the move. And that's where BubbleBeam comes in—the equivalent RBY TM to DPP Water Pulse; like on Persian, it will 2HKO Golem and Rhydon despite the slight drop in the Special stat. Don't be fooled by its look; Purugly would have been a pretty threatening Pokemon in RBY.
Lickilicky

RBY Stats:

110 / 85 / 95 / 50 / 80

Status in the new generations:

NU / NU

Expected RBY Status:

top-tier OU

Possible RBY Moveset:

Body Slam / Earthquake / Explosion / Wrap
Being a Normal-type Pokemon with well-rounded stats is always a good starting point in RBY. Inevitably, Lickilicky has to be compared with Snorlax. The latter boasts slightly higher special bulk and a significantly higher base Attack stat, as well as access to Amnesia. Don't discard Lickilicky so quickly however, as it also has its own perks, namely access to Swords Dance, STAB Wrap, and 20 higher base Speed that lets it outspeed Golem and Rhydon. Moreover, Lickilicky's STAB Explosion is stronger than Snorlax's Selfdestruct, and thus the strongest move in the whole metagame—it will OHKO Tauros almost every time. Unfortunately, Lickilicky doesn't have room to pack all its good moves in the same moveset—the player would have to choose between Wrap, Swords Dance, and Hyper Beam for the last slot— but the fact that its movepool contains them makes Lickilicky a pretty dangerous and unpredictable Pokemon. Both Wrap and Swords Dance will require help from teammates in the form of spreading paralysis to work at their best, although Lickilicky's above average bulk helps making the low Speed stat less of an issue. In addition, Lickilicky can learn special coverage moves such as Blizzard, Thunderbolt, and Surf that come from a respectable base 80 Special stat; they'll rarely be worth consuming a moveslot but make Lickilicky even more unpredictable. While Lickilicky would face competition from the overly-used Tauros and Snorlax as a Normal-type attacker, Lickilicky's unique tools and well-rounded stats grant that it would be one of the most dangerous Pokemon in the overused metagame.
Rhyperior

RBY Stats:

115 / 140 / 130 / 40 / 55

Status in the new generations:

UU / UU

Expected RBY Status:

top-tier OU

Possible RBY Moveset:

Earthquake / Rock Slide / Body Slam / Substitute
Rhyperior is one of the three evolved forms of RBY Pokemon featured in this article, but unlike the other two, Rhyperior evolves from a Pokemon that is already OU in RBY on its own right. Upon evolution, Rhyperior gains slight boosts to every stat except Speed. These boosts are especially notable on the defensive side; for instance, Rhyperior can survive one Blizzard from Lapras and Jynx, is not 2HKOed by Alakazam's or Exeggutor's Psychic outside of a critical hit or a Special fall, and will often avoid a 2HKO from Golem's Earthquake. The Attack boost provides Rhyperior with an almost guaranteed 2HKO on Starmie and contributes to outpowering Snorlax in a battle of Earthquakes. It's no secret that Rhyperior would be an extremely scary threat in the RBY metagame considering how dangerous Rhydon already is; it would be the holder of the highest Attack stat in RBY. If you are looking for someone who can finally put an end to the never-ending "who is the better Ground / Rock-type in RBY" discussion, then Rhyperior is your man!
Tangrowth

RBY Stats:

85 / 75 / 125 / 50 / 110

Status in the new generations:

UU / RU

Expected RBY Status:

bottom-tier OU

Possible RBY Moveset:

Sleep Powder / Mega Drain / Body Slam / Swords Dance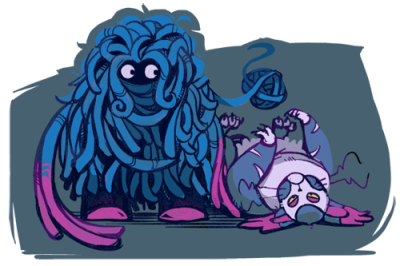 Tangrowth is certainly a pretty conflictive Pokemon when you attempt to move it back to RBY. At first glance, the logical spread would contain a Special stat of 110 to be consistent with Tangela, as it wouldn't make much sense to make Tangrowth have base 50 less Special than its previous evolution. On the other hand, while in DPP and BW Tangrowth has balanced stats by virtue of an awful Special Defense stat, the more natural spread would mean that Tangrowth would be on-par with the legendary birds in terms of BST, which is certainly an overkill. One would expect that Nintendo wouldn't have gone too far boosting its HP and Attack stats if they had created Tangrowth in RBY. Thus, I have tried to come up with a reasonable spread myself, but consider it a mere approximation. Having said that, even with the HP and Attack drops, Tangrowth would still be a decent Pokemon in RBY, thanks to an outstanding physical bulk that makes it the perfect Ground-type check and a versatile support movepool that includes Sleep Powder, Stun Spore, Swords Dance, Growth, and Wrap. What Tangrowth lacks, however, is instant power. Slow and with its best STAB move being Mega Drain and its only secondary options being unSTABed Normal-type attacks, Tangrowth needs to set up before being able to do relevant damage. As a Swords Dancer, Tangrowth is a lot bulkier than the other Grass-type Swords Dancers, isn't weak to Psychic, and resists Earthquake, while being slower and losing the very useful Razor Leaf. A Growth set can be extremely annoying and difficult to take down, but unfortunately, the setup is slow, and even at 999 Special, Chansey is only 5HKOed by Mega Drain while even Alakazam avoids a 2HKO. Gengar, Zapdos, and Exeggutor will also give Tangrowth a very hard time no matter the set, although Tangrowth could always put one of its checks to sleep or paralyze them with Stun Spore. All in all, Tangrowth would be an interesting Pokemon in RBY with enormous bulk and a variety of support moves, but a lack of good attacking moves would hinder it.
Gallade

RBY Stats:

68 / 125 / 65 / 80 / 65

Status in the new generations:

BL / RU

Expected RBY Status:

bottom-tier OU

Possible RBY Moveset:

Slash / Earthquake / Hypnosis / Thunder Wave
Gallade is an interesting Pokemon that boasts a very high Attack stat and versatile movepool. Its typing would've been totally awesome if Gallade could at least learn a good Fighting-type move, but as it stands, its secondary Fighting typing is mostly a negative addition due to making Gallade neutral to Psychic. Thus, Gallade can't abuse its excellent Attack stat with a STAB move, and, furthermore, it has paper-thin defenses and isn't exactly fast either. Not everything is bad news for Gallade, however. It has access to Slash, which will always score a critical hit and is about as powerful as Persian's despite not getting STAB on it. Earthquake or STAB Psychic are useful coverage options, although Earthquake is preferred due to the low Special stat. Hypnosis allows Gallade to take the role of a sleep inducer; while Hypnosis is unreliable due to its user's bad defenses, it's always an excellent move to have as it makes Gallade more of a threat. Gallade can also employ a double status role thanks to Thunder Wave, which can cripple faster Pokemon such as Tauros and gives Gallade a chance to break Starmie and Chansey with a timely full paralysis. Gallade could also opt for a Swords Dance set to set up deadly Hyper Beams, but it would clash with Slash and force Gallade to drop a status move at least. Lastly, Submission and Thunderbolt are also available options, and one should not forget that, while unreliable, Submission would still deal loads of damage to all the Normal-types. As you see, Gallade has a pretty versatile movepool, but ultimately, weak defenses and lack of an effective STAB move would make it sit close to the edge between OU and BL in the first generation.
Uxie

RBY Stats:

75 / 75 / 130 / 95 / 130

Status in the new generations:

UU / RU

Expected RBY Status:

Uber

Possible RBY Moveset:

Amnesia / Psychic / Rest / Thunderbolt
Uxie is another Pokemon with a conflictive Special stat. A base Special stat of 75 would make Uxie's BST too low compared to any other legendary Pokemon, while 130 would increase its BST to too high levels for a Pokemon belonging to a legendary trio. It may not be a big deal though, since Uxie would be just about 20 points higher than the trio of legendary birds in RBY. In the end, however, it doesn't really matter that much whether Uxie would have kept the Special stat of 130 or obtain something along the likes of 110, since an Amnesia Psychic-type with an outstanding Defense stat and very good Special is simply too powerful for OU. Unfortunately, Uxie doesn't get Recover, so in the Ubers metagame Mewtwo would remain the king. Moreover, Uxie can't learn Ice Beam to go toe-to-toe with Mewtwo, who can try to freeze Uxie with its own Ice Beam while being completely safe against it. Needless to say, being inferior to the single most powerful Pokemon of all time hardly means much and Uxie would still be present in the vast majority of RBY Ubers teams. In the fourth slot, Uxie can use Thunderbolt to deal with Slowbro and Starmie better, Pokemon that most variants of Mewtwo tend to struggle against. Other options include Reflect to become virtually unbreakable from the physical side, Thunder Wave, or even Flash to cheese with Mewtwo, since with Rest, Uxie has the potential to stall out Recover Mewtwo in the event that a freeze doesn't occur. As if one Mewtwo wasn't enough!
Regigigas
RBY Stats:

110 / 160 / 110 / 100 / 80

Status in the new generations:

NU / NU

Expected RBY Status:

Uber

Possible RBY Moveset:

Body Slam / Earthquake / Hyper Beam / Thunder Wave
Regigigas is a total beast. It may have very well been some sort of Slaking counterpart in RBY because, as we saw in the first part of the article, even if Slaking was not created as a legendary Pokemon, the BST and enormous power of both Slaking and Regigigas scream legendary in RBY. Not only does Regigigas lose its biggest flaw by removing Slow Start, but it also gains a lot by the fact that Normal is an excellent type in RBY. Regigigas is all in all extremely similar to Slaking, so there isn't much to add; while Regigigas would be banned from OU, it would be an excellent Pokemon in the Ubers metagame. STAB physical attacks coming off an Attack stat of 418 will cause a lot of harm to every Pokemon in the game, including the two Ubers: Mewtwo and Mew. Regigigas's bulk is also outstanding; like Slaking, Regigigas is able to survive two Psychics from Mewtwo and has a ~3/4 chance of surviving a 999 STAB Psychic at full health. Regigigas also gets Thunder Wave, which would prove useful to cripple and outspeed Mewtwo, for instance. While Slaking would edge Regigigas due to Slash and slightly higher bulk, one shouldn't expect any less from Regigigas as far as impact on the metagame is concerned.
BW Pokemon
Gigalith
RBY Stats:

85 / 135 / 130 / 25 / 60

Status in the new generations:

NU

Expected RBY Status:

bottom-tier OU

Possible RBY Moveset:

Rock Slide / Earthquake / Explosion / Body Slam
Gigalith is another of the Rock-type Pokemon that aren't part Ground-type featured in the article. Thus, Gigalith would become the only Rock-type Pokemon in OU without a weakness to Ice-type moves or a quadruple weakness to Grass- and Water-type moves. When you look at Gigalith, the first thing that stands out is its base 135 Attack stat, which means that even without STAB Earthquake, Gigalith has the potential to hit quite hard. Gigalith enjoys being able to learn an incredibly strong Explosion that is as powerful as Snorlax's Selfdestruct. For example, Gigalith's Explosion can OHKO Starmie, something that Golem's doesn't always accomplish. However, as we saw with Regirock in the last issue, lack of Ground typing comes with disadvantages, which are the loss of STAB on Earthquake and the vulnerability to Thunder Wave as well as Thunderbolt from Zapdos and Jolteon. Moreover, Gigalith's pathetic Speed stat allows Pokemon as slow as Snorlax and Slowbro to outspeed it, as well as the two other Ground-types. Despite these flaws, the aforementioned strong points mean that Gigalith would be a viable alternative to Golem and Rhydon, although these two would still remain the most common Rock-types in RBY.
Cofagrigus
RBY Stats:

58 / 50 / 145 / 30 / 105

Status in the new generations:

UU

Expected RBY Status:

mid-tier OU

Possible RBY Moveset:

Night Shade / Rest / Body Slam / Haze
Cofagrigus may be lackluster in movepool and offensive presence, but that doesn't prevent it from being the physical wall the RBY metagame is missing. With immunity to Body Slam and Hyper Beam, and neutrality to Earthquake and every possible coverage special attack, Cofagrigus can use Rest and survive its two turns against Snorlax and Tauros pretty comfortably. Standard Snorlax only 5HKOes Cofagrigus at best with Earthquake or Surf, and while Tauros's Blizzard can 4HKO Cofagrigus with a critical hit, the fearsome bull will have a very hard time trying to knock out Cofagrigus. As a Ghost-type, Cofagrigus is the perfect Pokemon to absorb predicted Explosions, and unlike Gengar, it won't take a super effective hit if predicted. Unfortunately, that's about the only things Cofagrigus is good at, but being able to check arguably the two most dangerous Pokemon in the game effectively makes Cofagrigus useful enough to become a mid-tier OU Pokemon in RBY. Night Shade is its best move to deal consistent damage, wearing down Pokemon unable to recover their health—it hits Normal-type Pokemon in RBY. Body Slam is extremely weak, but it is Cofagrigus's best move to inflict paralysis and actually do something to the three Recover / Softboiled users in RBY. Considering Psychic would hardly ever outpower Night Shade, Haze can be used in the last slot despite its flaws should Snorlax surprise Cofagrigus with an Amnesia set. With limited but invaluable uses, Cofagrigus is a Pokemon that could alter quite a bit in the RBY metagame.
Beheeyem
RBY Stats:

75 / 75 / 75 / 40 / 125

Status in the new generations:

NU

Expected RBY Status:

mid-tier OU

Possible RBY Moveset:

Psychic / Recover / Thunder Wave / Thunderbolt
Beheeyem is essentially a bulkier, much slower version of Alakazam that also happens to learn Thunderbolt. Thunderbolt is a great addition because thanks to it, Beheeyem isn't forced into a stall war against Starmie and prevents Slowbro from switching in to set up Amnesias. Its physical bulk is Starmie-like, and although Beheeyem is still pretty frail by RBY standards, it can take physical hits much better than Alakazam and potentially even recover off STAB Body Slams. Unfortunately, Beheeyem is incredibly slow. Instead of outspeeding the whole metagame except Jolteon, Beheeyem is slower than even Golem and Rhydon, outspeeding only Snorlax and Slowbro. You may think this is still passable since Alakazam is prone to getting paralyzed anyway—and the same should be expected about Beheeyem—but an awful Speed stat also means an awful critical hit rate, subsequently lowering its average damage output as well as its chances of lucking Chansey. Don't be fooled by these negatives though; Alakazam would kill for higher physical bulk or a coverage special move. Beheeyem would make a very good alternative to Alakazam and would be almost as common as it in OU.
Cryogonal
RBY Stats:

70 / 50 / 30 / 105 / 135

Status in the new generations:

RU

Expected RBY Status:

top-tier OU

Possible RBY Moveset:

Ice Beam / Recover / Acid Armor / Blizzard
Continuing with Alakazam analogies, Cryogonal is an Ice-type version of Alakazam with extremely similar stats, but slower than Tauros and Starmie with even inferior physical bulk. Yeah, you can laugh at this as much as you want, but Cryogonal would be a pretty good Pokemon in RBY. Cryogonal becomes the best Chansey counter in the game; while neither can get past the other Pokemon via damage, Cryogonal can threaten Chansey with a freeze from Ice Beam or Blizzard while being immune to Chansey's freeze itself. Acid Armor suits Cryogonal perfectly, raising its physical bulk to Exeggutor levels (outside of critical hits) with only one boost and preventing physical sweepers from capitalizing on it; one should not forget that STAB Ice-type attacks coming off a Special stat of 368 hit every physical sweeper extremely hard. Cryogonal should be very careful when it is not boosted though, as Golem and Rhydon can OHKO it. In addition, Acid Armor's 64 PP is great for stalling Recover or Softboiled users during the late-game. Blizzard rounds the set by offering extra power and 8 more Ice-type PP. While Ice Beam is strong enough to even have a chance to 2HKO Tauros, the extra power will often be welcome. Slash and Explosion are also available options; the former 3HKOes opposing Cryogonal and does some damage to Lapras. Explosion can surprise special walls, but it is so weak that it only does around 60% to Starmie without a critical hit—in fact, most Pokemon will take more damage from Blizzard. Simple but effective, and being able to force stall plays and have the upper hand on them, Cryogonal would be a very common Pokemon in RBY.
Golurk
RBY Stats:

89 / 124 / 80 / 55 / 55

Status in the new generations:

NU

Expected RBY Status:

mid-tier OU

Possible RBY Moveset:

Earthquake / Body Slam / Rock Slide / Hyper Beam
Golurk holds a very unique typing that makes it immune to Normal-type attacks including Explosion, as well as to Thunder Wave and Thunderbolt. It also provides a very strong STAB Earthquake that Golurk can back up with an excellent base 124 Attack stat. On the flip side, Golurk is weak to Ice-, Water- and Grass-type attacks, which coupled with the low Special stat typical of Ground-type Pokemon means that Golurk can be 2HKOed by Chansey, Starmie, and Tauros among others. Earthquake is the move Golurk will be using most of the times; it 2HKOes Chansey, OHKOes Gengar and Jolteon—two Pokemon that Golurk can check well—and almost always 3HKOes Snorlax. Golurk makes an effective Snorlax check, being immune to its Normal-type attacks and not taking super effective damage from Earthquake. Golurk also fares well against Golem and Rhydon, being faster than both and hitting them for super effective damage while taking neutral damage back; however, both Golem and Rhydon are physically stronger. As far as the moveset is concerned, Body Slam can paralyze checks like Starmie and Exeggutor and cripple Tauros and Dragonite with a bit of luck. Golurk's Earthquake is so restrictive that its last two moves will rarely be relevant, but Rock Slide, Hyper Beam, Ice Beam, and Thunderbolt stand out the most (Golurk does not learn Blizzard).
Bouffalant
RBY Stats:

95 / 110 / 95 / 55 / 95

Status in the new generations:

RU

Expected RBY Status:

top-tier OU

Possible RBY Moveset:

Body Slam / Earthquake / Swords Dance / Hyper Beam
Bouffalant has to inevitably be compared to Tauros. These two are not only very similar in appearance, but also in battle qualities. Bouffalant is bulkier than Tauros, especially on the special side, reaching almost Snorlax-like defenses, and has slightly higher attacking stats. However, Bouffalant is much slower; while it's still faster than many important Pokemon, the low Speed also means that Bouffalant's critical hit rate is half of that of Tauros, and we all know that the critical hit rate is a huge part of what makes Tauros as scary in RBY as it is. Bouffalant learns a very nice move, however: Swords Dance. After a single boost, most neutral Pokemon will be OHKOed by Hyper Beam, and every Pokemon not named Cloyster will be 2HKOed by Body Slam or Earthquake. Bouffalant could also opt for Surf, as thanks to its base 95 Special stat, it will OHKO Golem and Rhydon. Unfortunately, Bouffalant learns no other special move, but you can't possibly deny that its movepool is still more than good enough. Bouffalant is just another Normal-type monster, and like we saw with Ursaring, Bouffalant makes a pretty good reason for people to strongly consider to triple up on Normal-type physical sweepers if the afro Tauros had existed.
Heatmor
RBY Stats:

85 / 97 / 66 / 65 / 105

Status in the new generations:

NU

Expected RBY Status:

bottom-tier OU

Possible RBY Moveset:

Amnesia / Fire Blast / Slash / Fire Spin
Heatmor is a Fire-type Pokemon with good attacking stats and, most importantly, access to Amnesia. With Fire Blast, Heatmor has a very good chance of 2HKOing Tauros. After one Amnesia boost, Fire Blast will 2HKO Golem and Rhydon, and at +4, it will 2HKO Chansey and Starmie and OHKO Alakazam and Snorlax. In addition, Fire Blast's 30% chance to burn will cripple any physical attacker instantly. These calculations may make you too optimistic about Heatmor, but unfortunately, Heatmor has to live with low Speed and Defense stats and weaknesses to Earthquake and Surf. Golem and Rhydon resist Fire Blast, and although they still take relevant damage from it and could get burned, come very close to OHKOing Heatmor back with Earthquake. Surf Starmie and Slowbro are almost impossible to get by, if not straight up impossible; fortunately, Starmie doesn't run Surf very often. Heatmor has some things going for it, however. With above average special bulk and neutrality to BoltBeam, it can set up on Chansey pretty well, taking negligible damage back after a boost. Heatmor can also make a decent answer to Exeggutor, although it takes around 33% damage from Psychic. Fire Spin adds a bit to Heatmor's usefulness; while it's not an especially effective move due to its sub-par accuracy and Heatmor's average-at-best Speed, it may help against Snorlax, Golem, or Rhydon in certain situations or help scout the opposing team. Slash rounds out the set due to its ability to 2HKO Alakazam; it does some damage to Starmie as well. Overall, it's impossible to accurately determine whether Heatmor would have been able to make it to the OU tier in RBY, but it sure has some potential.
Meloetta
RBY Stats:

100 / 77 / 77 / 90 / 128

Status in the new generations:

UU

Expected RBY Status:

top-tier OU

Possible RBY Moveset:

Psychic / Thunderbolt / Body Slam / Thunder Wave
If there is one thing better than being a Normal-type or a Psychic-type Pokemon in RBY, it is... being both types at the same time! Thanks to its typing, Meloetta gains STAB on Normal-type attacks as well as on Psychic, in addition to being resistant to opposing Psychic and having no weaknesses in return. Moreover, Meloetta holds a very high BST, highlighted by an outstanding Special stat that makes its Psychic almost as strong as Alakazam's—its critical hit rate is not all that much lower either. Meloetta's special bulk is also exceptional, being even higher than Exeggutor's. Its physical bulk is not bad by any means either, being around Tauros's level. On the offensive side, Meloetta can hit every non-Psychic-type Pokemon other than Chansey very hard with its powerful Psychic, while Chansey and Alakazam won't be taking STAB Body Slams lightly—remember that not being a Flying-type and having a body was enough in order to have access to Body Slam in RBY. Thunderbolt offers coverage against Water-types, being specially useful against Starmie and Slowbro, both of which will go down to two hits. Thunder Wave rounds out the set due to its ability to cripple offensive Pokemon and ease the job against Chansey and Alakazam. Considering Body Slam is also able to score paralysis, Hyper Beam is a viable option; thanks to STAB, it does over 55% to Chansey and over 70% to Alakazam and may also come in handy for finishing off weakened Exeggutor, Jynx, or opposing Meloetta. Needless to say, Meloetta's movepool also contains Sing; it is inaccurate, but it can catch opponents off-guard and Meloetta has the bulk to afford a miss. Meloetta may not have had the ability to change its form in the first generation, but as you see, it wouldn't have needed it to succeed in the RBY OU metagame.
Conclusion
In this second part of the article, we have arguably found more variety of Pokemon than in the first part. Apart from the Normal-type attackers and Amnesia users that were all over the place in the first part, in this issue we have also been able to witness, for example, two Ghost-types, two special walls with access to Recover, three sleep inducers, and three Pokemon that are evolved forms of already existing RBY Pokemon. Of course, the pool of types and roles is still limited compared to what we would expect from a newer generation, but from a RBY standpoint, we can consider that all the Pokemon detailed in the article make up for a pretty diverse and colorful combination.
So, in general, what conclusions can we take from this article? First, that the types of Pokemon that dominate RBY don't depend on the RBY Pokemon specifically, but on the RBY mechanics and move availability. What I mean by this is that Normal- or Psychic-types don't dominate RBY because its holders have an exceptionally good movepool or stats as much as because these types are just very good in RBY. Between the first and second part, a total of 12 Pokemon were either Normal- or Psychic-type (or both), with translates to 40%. Other very good RBY types such as Water, Ground, Rock, and Ghost also make many appearances in the article. Second, that we should thank Nintendo for giving Amnesia a very sparse compatibility. Between the two parts, we have witnessed a total of ten Amnesia users, five of them from ADV. Everybody that plays RBY knows how much luck-based Slowbro is, so more viable Amnesia users would very likely make the RBY metagame even more luck-oriented.
After reading the whole article, we can get an idea of what the RBY metagame is missing. Some non-Ground Rock-types found their way into OU thanks to not being weak to Ice-type moves or quadruple weak to Water- and Grass-type moves. Two Ghost-types also made an appearance, as they are great for absorbing the overly present Normal-type attacks in RBY, including Explosion. In addition, unlike Rock-types and Gengar, the two featured Ghost-types aren't weak to Earthquake, the most powerful coverage move of Snorlax and Tauros. Speaking of Normal-type checks, it's more than clear that RBY lacks a physical wall. We saw that Miltank would be a tremendously useful Pokemon by being the perfect counter to all physical Pokemon, and Cofagrigus, while having to rely on Rest to recover damage and having less offensive presence, made its way to OU by being able to check Tauros and Snorlax. Two interesting type combinations we have been able to see are Ice / Ground and Water / Ground, as the Pokemon that holds either of them would be immune to Thunder Wave while not being weak to BoltBeam from the common Chansey and Starmie. While it's true that the two Pokemon we saw with these characteristics are also Amnesia users, it is clear that these are very interesting types to have in RBY, as they also provide useful mixed STABs. Lastly, as far as the Ubers metagame is concerned, we have seen that a Normal-type behemoth like Slaking or Regigigas would've been interesting to break Mewtwo's total dominance and potentially make the metagame more fast-paced and varied. Another interesting Pokemon was Regice, a perfect Mewtwo check thanks to Amnesia and immunity to freeze.
So the article ends here! I sincerely hope you have enjoyed this two-part article from the beginning to the end! Hopefully, this article has also help you understand a bit more about what the RBY metagame looks like and what are the reasons the top-tier RBY Pokemon are as good as they are in RBY. While limited and arguably very luck-oriented, RBY is always a fun metagame to play and I strongly encourage you to try it out if you haven't already!