Note from the Editor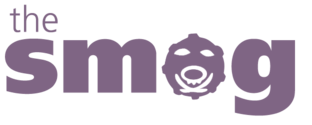 Hello again, everyone! Welcome to yet another edition of the Smog, your global magazine for all things Pokémon in the competitive and entertainment arenas! Issue #27 comes loaded with a plethora of articles that touch on a variety of topics — we have analyses and tips on Rain Offense playstyles in OverUsed as well as in VGC, Underrated Movesets, Suspect Testing, BW2 OU Offense, OU and RU Spotlight Pokémon, Poké Biology, the Interview, and much more! As usual, the Staff continues to work very hard to introduce new contributors to the Smog, and as a result, our pool of writers, artists, grammar checkers, and HTMLers is constantly growing. This allows us to inject each release with a healthy dose of dynamism in the list of topics to choose from. These guys do an amazing job here, and I speak for the Smog Staff when I say they deserve a lot of credit for the time they put into contributing to such a fast-paced and vibrant project. Thank you!
As a last remark before moving on to the closing words for this post, I'd like to thank our talented Yilx — he's the one responsible for the stunning cover this issue and also one of our most prolific artists at the Smog. Thank you for all your work, Yilx!
We hope you enjoy issue #27, and as always, here is a link to the project's sub-forum where we open up a User Feedback poll shortly after every release; you're welcome to take a look at it any time! If you're interested in knowing the names of the people who contributed to issue #27, here is a link for that, too, and you can always access it from the project's home page. Lastly, if you'd like to learn more about contributing to the Smog, check out this thread for details on how to apply!
~Setsuna