NU Spotlight: Primeape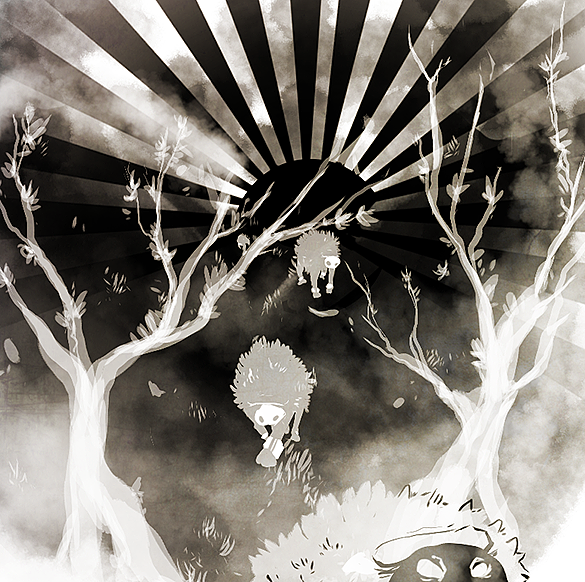 Overview
Every three months when the tiers change, Neverused players get excited for the potential shakeups that the changes may bring to the metagame. After seeing the loss of Cinccino, Emboar, Absol, and Amoonguss to RU in exchange for Stoutland and Roselia back in January, possibly one of the most underwhelming changes in the history of the tier, players were ready for something more exciting! An enormous amount of Pokémon, including Scolipede, Hariyama, Munchlax, Rhydon, Mandibuzz, Klinklang, and Primeape, were toeing the line between RU and NU. When the tiers changed in April, some were disappointed in the changes, while others were excited. Along with Jynx being unbanned from the tier, Munchlax, Scolipede, and Primeape all dropped and were ready to completely change the metagame. Primeape, a Pokémon that had been RU since its inception, was perhaps the most surprising, as it was actually above the 3.41% cutoff for both January, when it saw 4.10619% usage, and February, when it saw 3.48148% usage. It wasn't until March that Primeape's usage plummeted down to a meager 2.90930% usage, making its combined usage among the three months only 3.032% and giving NU one of the best speedy scouts in the tier.
Primeape's Qualities
Few of Primeape's stats stick out as "good." To begin with, Primeape's bulk leaves much to be desired, sporting 65/60/70 defenses; this causes it to face competition from Gurdurr, a far bulkier and equally powerful Fighting-type. In addition to this, our primate pal's Attack sits at base 105—not a bad stat by any means, but a bit lackluster in comparison to NU's most powerful Fighting-type, Sawk. One of the main things that sets Primeape apart from the other premier Fighting-type Pokémon in NU is its fantastic base 95 Speed. When Jynx and Primeape, two base 95 Speed Pokémon, arrived to the tier simultaneously, they instantly caused a rise in the usage of faster Choice Scarf users, such as Charizard and Zebstrika, and a drop in slower ones, such as Gardevoir, Sawk, and Rotom-A. Stat-wise, Primeape's Speed is undoubtedly the main reason to use it, but there are other obvious reasons to use Primeape.
Mediocre bulk and average Attack may hold Primeape back a bit, but what it lacks in stats it more than makes up for in a high quality movepool. The main move that sets Primeape apart from other Fighting-types is U-turn. NU had been a tier that lacked many viable VoltTurn users for quite some time, and Primeape was just the Pokémon to come and make the VoltTurn playstyle more viable. Unlike other users of the moves, such as Rotom-A and Swellow, Primeape is not only a Pokémon that is not weak to Stealth Rock, but more importantly, it resists it, giving it the opportunity to come in and out of battle multiple times. Though U-turn is without a question one of the best moves in Primeape's movepool, it has some other great options that other Fighting-types miss out on. Some examples of these moves include Beat Up, Punishment, Endeavor, Final Gambit, and Reversal. Beyond these attacking moves, Primeape has an array of support moves it can utilize when it's not wielding a Choice Scarf. With access to moves such as Encore, Taunt, and Mimic, even without a Choice Scarf, Primeape can still hit hard while being a nuisance for the opponent's team. No matter how you play with Primeape, it is sure to be an effective member of the team, whether it's maintaining momentum, surprising foes with a non-Choice set, or revenge killing fast foes.
Playing with Primeape
As has been stated multiple times already, Primeape will often be scouting out the opponent's moves and trying to find ways to gather momentum for the team, regardless of what set you are running. The easiest way for Primeape to do this is by using it the way most everybody else does: with a Choice Scarf set.
Primeape @ Choice Scarf
Ability: Vital Spirit
EVs: 4 HP / 252 Atk / 252 Spe
Jolly nature (+Spe, -SpA)
- Close Combat
- U-turn
- Ice Punch
- Stone Edge
With a Choice Scarf equipped and a Jolly nature, Primeape outspeeds the entire unboosted tier. The roles it plays with this set include a scout that U-turns nearly every time it comes in and a revenge killer that can outspeed faster and frailer foes. It can even clean up late-game, though Sawk usually performs this role a bit better.
There's no questioning the power of U-turn; even though it may not leave a large dent in most opponents, VoltTurn teams have been a defining factor in competitive Pokémon since each move was introduced. VoltTurn teams are so difficult to manage because they can effectively force switches and allow you to bring in an appropriate check or counter to whatever decides to switch in. By maintaining momentum, you can keep the foe at bay and force them to play around you rather than the opposite. Other popular choices for VoltTurn users to utilize alongside Primeape include faster users of the moves, such as Swellow and Zebstrika, and slower users, such as Eelektross and Probopass.
Primeape @ Fist Plate
Ability: Vital Spirit
EVs: 4 HP / 252 Atk / 252 Spe
Jolly nature (+Spe, -SpA)
- Close Combat
- U-turn
- Encore
- Ice Punch / Punishment
This set looks very similar to the one listed above, but it plays quite differently. To begin with, by using Fist Plate, Primeape can easily bluff a Choice Scarf, luring in would-be checks or counters and nailing them with either a coverage move or Encore. Primeape can use Encore to great effect as a way of completely stopping set-up sweepers from taking out your entire team. Imagine your opponent is setting up Calm Minds with his Musharna, and you have no way of taking out the bulky pink blob. If Primeape gets a free switch in on Calm Mind, Moonlight, or Heal Bell, it can lock Musharna into its non-attacking move and keep it from taking out your entire team. Should it stay in for whatever reason, you can nail it with a boosted Punishment. Beyond this, Encore is a great move for forcing switches and keeping up momentum; by locking an opponent into a worthless move, such as Alomomola into Wish or Protect or Tangela into Sleep Powder, a move that does not affect Primeape thanks to Vital Spirit, Primeape can force them to switch out and either U-turn on the switch or hit hard with a STAB Close Combat.
Primeape @ Choice Band
Ability: Vital Spirit
EVs: 4 HP / 252 Atk / 252 Spe
Jolly nature (+Spe, -SpA)
- Close Combat
- U-turn
- Ice Punch
- Stone Edge
Choice Band Primeape may seem entirely outclassed by Sawk, a Fighting-type with all the tools it needs to be an effective user of the item. However, once again, Primeape's much higher Speed and access to U-turn set it apart from its Kung Fu fighting foe. A Choice Band lets Primeape utilize its great Speed and patch up its otherwise average attacking prowess. Basically, you'll be clicking U-turn to wear down common switch-ins to Primeape until they have been taken down. From that point on, you can spam Close Combat freely, only worrying about the occasional faster foe.
Playing against Primeape
While it may seem easy to do, trying to handle opposing Primeape can be quite difficult and even a tad bit infuriating. Imagine having the perfect counter to Primeape, something that can take any hit it wants to dish out, only to watch it U-turn into something that can beat your counter. This will almost always be the case when you are facing a Primeape. One way to mitigate its constant switching in and out is through setting Spikes on your opponent's side of the field. The sooner you can do this, the better, since Stealth Rock won't be doing much to hold Primeape back.
Another great way of punishing Primeape for its constant switching is through the use of Rocky Helmet Garbodor. Primeape can hardly scathe Garbodor, and if it U-turns against it to keep up momentum, it will lose one-sixth of its maximum HP every time it does so. On top of that, Garbodor is a great user of the aforementioned Spikes that harm Primeape so much.
Finally, bulky attackers fare well against Primeape, as they can take most hits Primeape throws their way. This allows them to stay in on a U-turn without fearing being knocked out by a Close Combat or a coverage move and retaliate against Primeape or the incoming Pokémon. Golurk and Eelektross are great examples of Pokémon that can serve this role for your team.
Conclusion
Whether you want to use Primeape for yourself or you are pressed for ideas on how to take care of it, hopefully you have some clues on Primeape's role in NU. It is without question a force that should not be ignored. Now that you know all about Primeape and its love for U-turn, it's YOUR turn to get out there and play NU.