Top 6 Disappointments of DP by JabbaTheGriffin
Introduction
When discussing Diamond and Pearl theorymon before the games were released, everyone was obviously still in an ADV mindset. During the theorymon process, while there were some predictions that were dead on (Who will be your Gablias counter? The world still wonders.), there were many incorrect predictions and some extreme over-hype on Pokémon that turned out to be duds. These Pokémon tried their best to make an impression on the game but fell flat on their faces. So please give a warm welcome to the top 6 disappointments of the DPP Metagame!
6. Dusknoir
Why the hype?
Take the best spinblocker in ADV OU (sorry Sableye), give him better stats and, most importantly, make him look stronger and you have yourself Dusknoir. The days of Claydol, Forretress, and Starmie spinning around, having a good time and clearing the field of entry hazards was all but over. Not to mention with pretty decent Attack and access to the elemental punches, Dusknoir could actually run a set that didn't rely on Night Shade for damage.
What went wrong?
Spiritomb and physical Pursuit. The hype for Pursuit was outrageous and for good reason. Any Pokémon weak to Dark became, and pretty much still is, a sitting duck in the face of Pursuit. Now there are ways to help out with this weakness. Reflect and Will-O-Wisp go a long way in stopping the inevitable hurt. But if Noir didn't nail Tyranitar or Weavile on the switch-in, he was pretty much alive (which I assume is what happens to ghosts when they die).
That's where Spiritomb comes in. Why worry about the Tyranitar switch when you're not weak to Pursuit? It quickly became obvious that if you really wanted a spinblocker, Tomb was your deceased Pokémon of choice.
Also, after much research*, I found out that how strong a Pokémon looks is actually completely irrelevant to his actual strength. Who would have thought?
*research consisted of: Entei
Is there any hope?
With the addition of the Rotom appliance formes, which outclass even Spiritomb, only if Game Freak decides the line needs another unnecessary evolution.
Artist rendition of said Evolution
5. Rampardos
Why the hype?
While simply perusing the base stats of all the new Pokémon in D/P (a hobby I'm sure we all partake in), one stands out: Rampardos's base 165 Attack. Max Attack Adamant Rampardos hits a whopping 471 Attack. The Speed may be lacking quite a bit, but he can easily fix that by using Rock Polish.
What went wrong?
Rampardos is simply a case of complete imbalance. The rest of his stats (bar an above average base HP) are lackluster. Imagine the real life equivalent. Rampardos is a fat, ugly man with a huge penis. I don't see much sexual success in his future.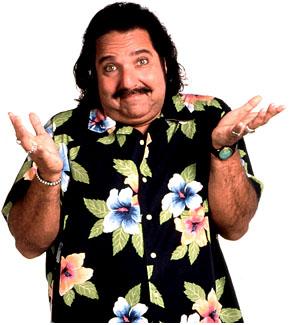 In most cases that is...
Is there any hope?
Unfortunately for Rampardos, not even UU is afraid of his completely over the top base attack. His only real hope is for Smogon to begin to develop an NU metagame so he can essentially become the 40-year-old man who beats up on children.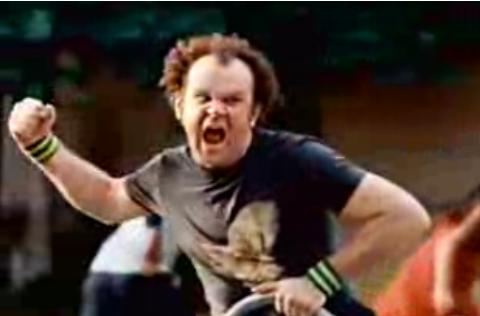 Replace John C. Reilly with Rampardos and running, screaming kids with Plusle and Minun and you get the picture
4. Heracross
Why the hype?
Heracross was one of the best Choice Banders in Advance; it would make sense that with the addition of what turned out to be one of the best moves in D/P (Close Combat) that Heracross usage would soar. On the surface Heracross had only one true counter, Gliscor, and even though his Speed was lackluster, Heracross could still hit hard while canceling out the bad Speed by donning his finest scarf (an ivory Fendi Zucchino, in case you were wondering).
What went wrong?
It's hard to pinpoint the exact place where things went wrong for Heracross. Originally, usage fell because of very high Gliscor usage. After that I'll try to sum it up by using an analogy. Pretend Heracross is a Volkswagen New Beetle in a land that is only occupied with Volkswagen New Beetles (probably a European country). Sleek, sexy, secretly kind of lame.
Punch Buggy black no punch backs
Now imagine someone drives into town with a new blue and black Mustang with double the horsepower and a fuel injected nitrous system. And it has a DVD player. And subwoofers. Also, it has a coffee maker (both regular and decaf!). That's Lucario. Any questions?
Is there any hope?
Heracross is such a confusing case. STAB Close Combat and Megahorn should provide Heracross with the strength needed to be a common OU staple. I don't want to make any predictions because I'm not Nostradamus so let's just say "maybe".
3. Weavile
Why the hype?
As mentioned before, there was quite a lot of hype surrounding Pursuit, and Weavile was its fastest user. With amazing Attack and Speed, Weavile seemed sure to be a deadly force in OU. Stay in and die or switch and die seemed like it would provide most battlers with a tougher decision than what pair of sweatpants to put on that day.
What went wrong?
Stealth Rock and Steel-types. Imagine the Detroit Lions' defense if they were only allowed to field 8 players at a time. That's basically what Weavile was looking at. Add to that Brick Break as the only way of touching Steels, and you really have yourself a Pokémon that's sure to disappoint.
Is there any hope?
The Swords Dance set can occasionally surprise people, but Scizor's insane rise in popularity really spelled the doom of Weavile. Nothing is worse than getting completely walled by the most used Pokémon in the tier besides getting hit in the balls (which coincidentally is probably where Scizor hits Weavile with Bullet Punch).
2. Rhyperior
Why the hype?
The transition from Rhydon to Rhyperior made most people question whether or not Barry Bonds ever took steroids, while the addition of Solid Rock made people believe that Rhyperior may one day survive a super effective special attack.
What went wrong?
Solid Rock lowers super effective by half! Oh shit, never mind, it's only to 2/3, but shit that's still a lot. Oh... it's 3/4... I guess that's okay? Yeah, that whole thing about Rhyperior surviving a super effective special attack? It never happened. Don't let anyone ever tell you otherwise.
So basically what happened is if Rhyperior was in against a slower Pokémon with frail defenses, yes it was hard to deal with. But otherwise just grab a water gun and spray it or something and you were fine.
Is there any hope?
As much as I make fun of Rhyperior (it's cool we're boys), he's actually pretty good. With a special defensive spread in a sandstorm, Rhyperior is actually one tough cookie.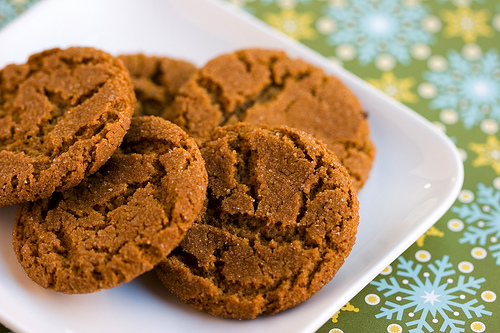 Kinda like these. Seriously how do you bite into these without breaking your teeth?
1. Electivire
Why the hype?
Diamond/Pearl is all about awesome type coverage right? Electivire hits more bitches super effectively than a pimp with brass knuckles. Electivire's ridiculous coverage allows it to hit 13 of 17 types for super effective damage with an impressive base Attack and an ability that would make everyone fear using Electric attacks (GE's stock plummeted).
What went wrong?
Everything that should have been obvious. The same movepool that hits 13 of 17 types super effectively leaves Electivire with a 75 power STAB move as its main form of damage combined with the weak Ice Punch, the inaccurate Cross Chop, and the not-so-exclusive Earthquake. When put next to faster all-out sweepers such as Infernape, which packs two 120 power STAB moves, and Lucario, which gets Swords Dance and a base 120 STAB move, Electivire doesn't seem that scary anymore.
Is there any hope?
Game Freak is bound to eventually add some better physical Electric moves. When that happens, Electivire will definitely pose a bigger threat that might warrant his usage on a legitimate team one day. But for now he's doomed to be used at the bottom of the ladder with his cellmate Ninjask. Hmm... Ninjask and Electivire...I sense an amazing combination brewing.