Note from the Editor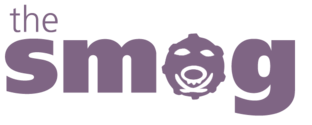 Hello!
Welcome to issue #31, our last one of the year! It's been a really great year for the Smog — in fact, it's been the best year to date for the project. We have put together more issues (we're up two issues year-over-year) as a result of the monthly release schedule introduced at the end of 2012, we have welcomed more contributors than ever before across all sections, and we have added new recurring series to our repertoire of already existing and popular ones. We've also appointed new Staff members, streamlined the Article Submission process, and even began to lay the infrastructure for future technical updates that we'll be rolling out.
Overall, the performance of our production and Staff teams has also been incredible. I want to thank Bummer's & Birkal's team for the fantastic work with all the killer artwork they've delivered throughout the last eight issues, our Grammar Prose people as well as C&C leaders Jellicent and Oglemi for their continued support in that and other areas of the magazine, our writers who do a great job with their stuff and never cease to pitch in new article ideas, and of course our amazing Staff and also the guys in our tech team responsible for piecing everything together every issue. Without a doubt, this combination of skills, talents, and deep collaboration is what makes this project possible and allows it to grow, and after two years as Editor-in-chief, I'm personally very proud of all that we've accomplished so far.
I'll leave you now with issue #31, which as usual comes packed with a variety of articles that span from competitive topics to metagame-centric ones, to arts and entertainment. Check out our special piece on the OU Council, where each member of the crew is profiled in a humorous way and their individual traits and history are revealed. When you're done, feel free to stop by The Smog's subforum to express your opinions about this issue or become a contributor to our next one.
On behalf of the The Smog, have a terrific holiday season!
~Setsuna