Note from the Editor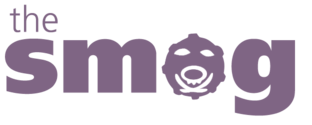 Hey guys!
They're finally here: The Smog Awards! We've recieved over 300 votes, which is amazing and way more than we had last year. Thanks goes to Toast++ for putting together an easy voting system (and vote counting system), and also thanks to you guys for taking the time to vote! You can read all the results here. RODAN has also put together his own version of the awards which you can read about this issue!
However, all good things come to an end, and the same can be said for Birkal. After being part of the staff for an amazing 12 issues, Birkal has decided it's his time to hang up his boots here. All of us would like to thank him for the humongous amount of effort he has put into organizing The Smog, and we wish him luck in his future endeavors here at Smogon. Birkal will still be a contributor here at The Smog, though, so you can look forward to his future articles!
I think we've put together a pretty good issue that we hope you enjoy, and as always, thanks to all our contributors: you guys are amazing! When you've finished reading this issue, feel free to express your thoughts and opinions in The Smog's subforum, or become a future contributor.
~skylight