OU Viability Rankings: The Best of the Best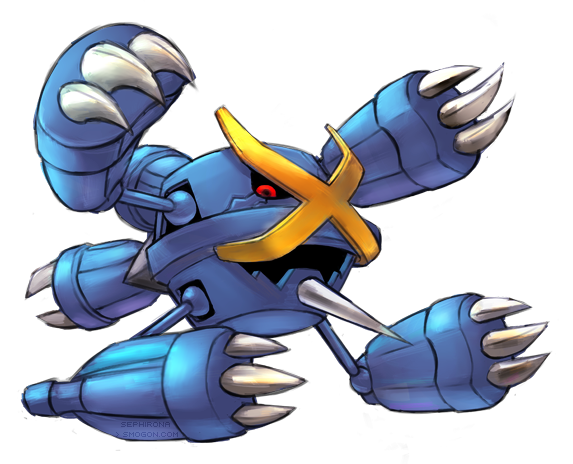 Introduction
In every tier's subforum, you probably will have come across a thread known as the Viability Rankings. The Viability Rankings categorize each tier's viable Pokémon into six categories: S, A, B, C, D, and E, with the most influential Pokémon residing in S rank and the most niche Pokémon in E rank. Each S rank Pokémon is a threat every team must prepare for and will also find its place on many successful teams. But have you ever looked into a specific tier's Viability Rankings and wondered why certain Pokémon are S rank? If you're wondering about OU's Viability Rankings, then you've come to the right place, as in this article I will delve into the various influences and traits of each S rank Pokémon.
Mega Metagross
Why it's S Rank
First up is Mega Metagross, a Pokémon once suspect tested by the OU council but not banned in the end. The most notable trait of Mega Metagross is perhaps its great mixed stats — with stellar 145 / 105 / 110 offenses, Mega Metagross is certainly a force to be reckoned with. Mega Metagross's offenses are further increased by its ability, Tough Claws, powering up Mega Metagross's wide array of contact moves, which includes gems such as Meteor Mash, Zen Headbutt, Ice Punch, Hammer Arm, Pursuit, and Grass Knot. Because of these factors, Mega Metagross has very few counters, and such counters can be beaten by certain coverage moves, such as Suicune, Hippowdon, and Slowbro by Grass Knot, Garchomp, Landorus-T, and Gliscor by Ice Punch, and Heatran, Ferrothorn, and Excadrill by Hammer Arm. Therefore, the main allure of Mega Metagross comes from an all-out attacking set, which consists of its dual STAB attacks (Meteor Mash and Zen Headbutt) and two other coverage moves depending on the team. The most widely used ones are Hammer Arm and Grass Knot, rendering the only few viable counters the likes of Mega Scizor, Slowking, and Alomomola. Aside from the ability to deal massive damage, Mega Metagross also possesses a great base 110 Speed, allowing it to Speed tie with the likes of Gengar, Latios, and Mega Diancie, and outpace the likes of Keldeo, Mega Charizard X, and Garchomp. However, don't be fooled into thinking Mega Metagross is a one-trick pony, as such a colorful movepool also allows Mega Metagross to successfully pull off quite a few other sets, such as Rock Polish, Pursuit, Hone Claws, and Substitute + Power-Up Punch sets.
Defensively, Mega Metagross is no slouch either. Great 80 / 150 / 110 bulk allows Mega Metagross to switch in and take on numerous Pokémon in the tier with ease, such as Clefable, Latios, Mega Altaria, Mega Diancie, Alakazam, Mega Gardevoir, and Mega Venusaur, as well as surviving powerful attacks such as +6 Azumarill's Aqua Jet, +1 Mega Altaria's Earthquake, and Choice Scarf Landorus-T's Earthquake.
Flaws that prevent it from being broken
Even though Mega Metagross is undoubtedly one of the most influential and powerful threats in the OU tier, it definitely has flaws that prevent it from being broken. The most notable one is the rise in usage of Pokémon such as Mega Scizor, defensive Garchomp, Slowking, and Slowbro with Special Defense investment to combat Mega Metagross. Prior to Mega Evolution, Metagross is also quite slow, leaving it vulnerable to being outsped and KOed by the likes of Gengar, Kyurem-B, and Excadrill. Last but not least, Mega Metagross is also quite prone to being worn down by entry hazards, switches into resisted hits, and being crippled by status ailments.
Mega Altaria
Why it's S Rank
Mega Altaria can be described as a 'jack of all trades', owing to its well-rounded stats and versatility, allowing it to successfully pull off numerous viable sets, such as offensive Dragon Dance, defensive Dragon Dance, special attacker, and support. With an awesome typing both offensively and defensively and a stellar ability in Pixilate, don't be fooled by Mega Altaria's adorable looks, as it is a true powerhouse. In fact, considering all of Mega Altaria's viable sets and coverage moves, the number of viable hard counters to Mega Altaria comes to a grand total of one — Mega Venusaur. Though there are checks such as Talonflame, Heatran, and Mega Metagross, they can be beaten or crippled severely by certain coverage moves: Talonflame is 2HKOed by +1 Return, Heatran is OHKOed by Earthquake, and Mega Metagross dislikes Fire Blast and Earthquake. Offensive Dragon Dance sets are probably the most popular and well known, as Mega Altaria's Attack and Speed stats skyrocket after only one boost, and in conjunction with good coverage options in Fire Blast and Earthquake to beat Steel-types and certain Poison- and Fire-types, Mega Altaria is capable of razing many teams. Specially oriented sets utilizing Hyper Voice and Fire Blast are equally viable, surprising many physically defensive Pokémon such as Landorus-T, Slowbro, and Ferrothorn. Defensively, Mega Altaria also has a large number of resistances and defensive utility to go along with its already great bulk, allowing it to check a variety of threats such as Garchomp, Mega Lopunny, and Manaphy lacking Ice Beam. Lastly, access to Roost, Refresh, and Heal Bell improves Mega Altaria's longevity and matchup against defensive playstyles, making defensive Dragon Dance and supportive sets all the more viable.
Flaws that prevent it from being broken
The most crippling flaw of Mega Altaria is perhaps its average base 80 Speed, which leaves Mega Altaria susceptible to being outsped and KOed by the likes of Weavile, Tornadus-T, and Mega Metagross before using Dragon Dance, even more so for sets not using Dragon Dance. Furthermore, Mega Altaria occasionally suffers from four-moveslot syndrome, as if it chooses a certain coverage move, it can be checked by certain Pokémon; for example, if Mega Altaria chooses to forgo Fire Blast, Skarmory, Ferrothorn, and Amoonguss suffice for checking it.
Clefable
Why it's S Rank
Clefable was an extremely controversial Pokémon in regards to its placement on the Viability Rankings, but in the end, the overall verdict was for Clefable to rise to S rank. Its most notable trait is its insane splashability, which allows Clefable to fit on many prominent playstyles, particularly balance, and act as a Pokémon capable of gluing the whole team together. Clefable boasts a stellar mono-Fairy typing alongside decent defensive stats, allowing it to function as an answer to many Pokémon such as Mega Manectric, Mega Lopunny, Thundurus, Latios, Garchomp, Latias, Kyurem-B, Mega Diancie, Chansey, Mega Sableye, Mega Alakazam, Slowbro, Mega Gallade, Weavile, Manaphy, and Mega Gyarados. This is further enhanced by Clefable's access to reliable recovery in the form of Soft-Boiled, allowing it to stay around longer and check threats more easily. A little like its fellow S-rank Fairy, Mega Altaria, Clefable possesses a crazy amount of versatility, owing to its colorful movepool that consists of many coverage moves such as Flamethrower, Ice Beam, and Thunderbolt, and utility options such as Stealth Rock, Thunder Wave, and Knock Off, which allow Clefable to muscle past many of its checks and counters. Clefable also possesses two great abilities in the forms of Magic Guard and Unaware; the former renders Clefable immune to damage from entry hazards and status ailments, and the latter allows Clefable to function as a wall to setup sweepers such as Swords Dance Garchomp, Swords Dance Mega Gallade, and Double Dance Landorus-T. Due to such good versatility, Clefable also has many viable sets, with the most common and prominent ones being Calm Mind + Magic Guard, Stealth Rock, Unaware Wall, Calm Mind + Unaware, and Life Orb Tank. Calm Mind + Magic Guard has the luxury of being immune to residual damage, meaning that Clefable cannot be crippled by status or entry hazards, and combined with Clefable's great defensive potential, it can successfully set up on many Pokémon, while Stealth Rock sets provide ample support. Defensive Unaware sets fit snugly on stall archetypes, and with a mixed or specially defensive spread, they remain as one of the only methods that defensive playstyles have to combat Tail Glow Manaphy, while Calm Mind + Unaware gives Clefable leverage over special attackers such as Mega Manectric, Manaphy, and Mega Latias while providing a defensive win condition capable of setting up on special setup sweepers. Life Orb Tank sets are also quite unexpected, possess good firepower, and are capable of aiding Clefable in getting past its usual checks such as Talonflame, Gliscor, and Tentacruel with the appropriate coverage moves.
Flaws that prevent it from being broken
Despite Clefable's many positive traits, it has quite a few crippling flaws. Clefable is quite slow, meaning it has to more often than not take a hit and then retaliate. It also relies on being at full health in order to successfully check the likes of Mega Lopunny, Latios, and Kyurem-B, as it only narrowly avoids 2HKOs, and with a little bit of prior damage, Clefable's chances of checking these Pokémon become extremely slim. Again, a little bit like Mega Altaria, if it forgoes a certain coverage move, it is checked by certain Pokémon; if opting for Flamethrower on Calm Mind + Magic Guard sets, then its checks include Talonflame, Reuniclus, and Dragalge, and if opting for Thunder Wave on the same set, then its checks include Gliscor, Excadrill, and Mega Metagross. Clefable's stats are also quite low both on paper and in practice, which leaves it easily overwhelmed. Finally, its defensive Unaware sets also have the tendency to become slightly overloaded, as it has to function as a stop to many setup sweepers, a cleric if running Heal Bell, a Wish passer if using Wish, and a supporter if using Stealth Rock.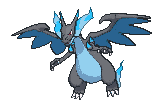 Mega Charizard X
Why it's S Rank
The newest addition to S rank, Mega Charizard X has regained its former glory from back in XY OU as one of the Pokémon at the top of the food chain. Mega Charizard X boasts a great base 130 Attack, and in tandem with Tough Claws, it's not hard to see why Mega Charizard X is such as top-tier threat given its immense power. To give a measurement of Mega Charizard X's power, an unboosted Flare Blitz hits as hard as Adamant +2 Garchomp's Dragon Claw! It also has access to the feared Fire- and Dragon-type STAB combination, which allows it to hit a large portion of the metagame for neutral damage, as well as Earthquake to round its coverage off nicely by hitting Heatran, Mega Diancie, and Tyranitar for super effective damage, and Azumarill and Mega Altaria for neutral damage. In addition, it has two ways to further increase its Attack in the forms of Dragon Dance and Swords Dance; Dragon Dance is more prominent, as it boasts good firepower and Speed after only one boost, and due to Mega Charizard X's powerful STAB moves, it is quite hard to put under control after a Dragon Dance. Swords Dance + Tailwind gives Mega Charizard X a field day against defensive and offensive teams alike. Because of a beautiful Fire / Dragon typing and decent bulk, Mega Charizard X finds plenty of opportunities to set up against the likes of Rotom-W, Raikou, Mega Manectric, Celebi, Ferrothorn, Volcarona, Mega Scizor, Skarmory, and Mega Sableye lacking Foul Play. Alongside its good bulk and typing, Mega Charizard X also has good defensive utility options such as Dragon Tail, Will-O-Wisp, and Roost, making defensive sets extremely viable as well. Bulky Will-O-Wisp sets allow Mega Charizard X to cripple a lot of its checks, such as Mega Altaria, Azumarill, Tyranitar, Landorus-T, Hippowdon, Slowbro, and Rhyperior, and such sets are especially great in tandem with entry hazards because of Dragon Tail being able to phaze the foe and rack up residual damage.
Flaws that prevent it from being broken
All is not well for Mega Charizard X, as its titanic power and defensive utility come with a price. For Dragon Dance sets, if the last moveslot is dedicated to Roost, then its coverage is limited to only Flare Blitz and Dragon Claw, leaving the likes of Mega Altaria, Slowbro, and Hippowdon viable answers to Mega Charizard X, and if running Earthquake instead of Roost, then Mega Charizard X lacks longevity. Flare Blitz also has a nasty side effect, as it deals a lot of recoil damage, especially with the immense damage Mega Charizard X gives out, meaning it lacks longevity somewhat. Lastly, Mega Charizard X has a crippling weakness to Stealth Rock, which heavily limits its opportunities to switch in.
Conclusion
I hope you've gained quite a bit of insight on why these Pokémon are so metagame-defining and influential. OU is an extremely diverse tier consisting of many powerful Pokémon, but these are just some Pokémon to always remember to cater for when teambuilding!