Leads in Pokemon
What Are Leads and How Are They Important?
Lead Pokémon start off a competitive team. Picking a successful lead for a team in the overused metagame is never an easy task. There are so many Pokémon to consider for the position, so where does one start? Most players actually do not start picking their lead until their team is nearly complete. The reason for this is that each lead performs in a different way, so choosing a lead that benefits the team the most is a lot easier when the rest of the team is made.
Leads can range from setting up the necessary Stealth Rock, putting something to sleep, using Taunt to disable the opponent's lead, setting up a weather effect, to functioning as an anti-lead capable of defeating many other leads. Leads are so important because they set the pace for the rest of the game.
The Top Leads in the Metagame
These Pokémon are all successful at what they do and have been proven as amazing leads. These are all Pokémon that a player must be prepared for if they want to win the match.
Azelf

Azelf @ Focus Sash
Ability: Levitate
EVs: 4 HP / 252 SpA / 252 Spe
Naive Nature (+Spe, -SpD)
- Fire Blast / Psychic
- Explosion
- Stealth Rock
- Taunt
Azelf is one of the most common leads in the metagame, and for good reason. It boasts a fantastic 115 base Speed, as well as great offensive stats and an excellent movepool. Azelf is mostly used on offensive teams, as it gives the team great momentum by shutting down the opponent's lead with Taunt, setting up Stealth Rock, and Exploding afterwards. Fire Blast is a useful attack to use on Steel-type Pokémon that resist Explosion. Focus Sash is incredibly useful on Azelf since it is so weak defensively. The fast Stealth Rock in particular gets Azelf major popularity, as it can check so many threats that would otherwise run rampant. These threats consist of Salamence, Gyarados, Zapdos, and many other powerful Pokémon. The fact that Stealth Rock damages everything in the game (bar Clefable) only adds to the usefulness of Azelf. Psychic is a solid secondary option over Fire Blast for a STAB bonus. The EVs maximize speed and power to deal as much damage as quickly as possible to the opponent.
Azelf can also run a Choice Scarf set that utilizes Trick, which makes slower leads like Hippowdon, Bronzong, and Swampert much easier to counter. It can also get Stealth Rock on the field before a normally faster Pokémon such as Aerodactyl or Crobat can Taunt it. The ability to beat Choice Scarf sleep leads like Breloom and Roserade is a huge bonus as well. Additionally, it has the option of using a Dual Screen set to let offensive Pokémon set up for a sweep a lot easier. The versatility of Azelf makes it a very unpredictable lead.
Since this is one of the most popular leads in the metagame, most players make sure to prepare for it. Metagross with an Occa Berry makes a great counter, as do Heatran and Tyranitar.
Metagross

Metagross @ Occa Berry / Lum Berry
Ability: Clear Body
EVs: 252 HP / 240 Atk / 16 Spe
Adamant Nature (+Atk, -SpA)
- Bullet Punch
- Earthquake
- Meteor Mash / Explosion
- Stealth Rock
Metagross is a very reliable lead for setting up Stealth Rock, as well as its ability to counter some of the top leads in the metagame. With base 135 Attack, nothing likes to take its assaults. Occa Berry Metagross makes quick work of leads such as Azelf, Aerodactyl, Infernape, and Tyranitar. Lum Berry is a decent option as well if the user has trouble with Sleep leads and can afford to switch to something else that sponges Fire attacks. Earthquake and Meteor Mash give Metagross satisfactory coverage. Bullet Punch is one of the key reasons to use Metagross as a lead. The priority attack gives it an answer to the faster frail leads that use a Focus Sash to withstand being OHKOed. Meteor Mash is a great attack but not completely necessary, and can be swapped out for the powerful Explosion. Explosion is a useful attack on Metagross, since it can deal some major damage to walls like Suicune, Swampert, and Zapdos. The EVs are designed to give Metagross some staying power while retaining an enormous Attack stat. The Speed EVs are included to outspeed opposing Metagross, although to further guarantee this, the player can add some more Speed.
Shuca Berry Heatran, Hippowdon, Gliscor, and Swampert can all easily counter this set and 2HKO Metagross. The latter three must watch out for Explosion, however. Bronzong can also defeat this Metagross, but may take some serious damage in the process.
Swampert

Swampert @ Leftovers
Ability: Torrent
EVs: 252 HP / 4 Atk / 252 Def
Relaxed Nature (+Def, -Spe)
- Earthquake
- Ice Beam
- Stealth Rock
- Surf / Protect / Roar
One of the most, if not the most, reliable users of Stealth Rock in the game, Swampert get the rocks up on the field and can come back later in the game to wall physical threats. Its unique typing for OU lets it beat many leads, and its ability to come back in midgame is incredibly useful. Earthquake is a staple for its 100% accuracy, and deals a great amount of damage thanks to its STAB bonus. Ice Beam often hits Pokémon that Earthquake does not; Flying-types get hit for super effective damage and fragile Levitators such as Azelf get hit for decent damage by the attack. Surf is another powerful STAB option, giving Swampert a chance against Hippowdon, Skarmory, and Forretress leads. Protect is a very useful option to scout for TrickScarf Azelf or an Exploding lead, as well as giving Swampert some recovery thanks to Leftovers, whereas Roar is great for racking up damage with entry hazards and getting rid of stat-up Pokémon. The EVs ensure maximum physical Defense to keep Swampert tanking for as long as possible.
Swampert does very well against most of the common leads, but it does have some problems. Pokémon that can Trick a Choice Scarf onto Swampert severely affects its usefulness as a defensive wall. Sleep leads are also a huge pain for Swampert, as they are usually fairly quick and are able to put Swampert to sleep before it can do anything in return. Any Pokémon with a grass attack are able to dispose of Swampert in one shot, such as Roserade, Celebi and the odd Grass Knot Infernape lead.
Jirachi

Jirachi @ Choice Scarf
Ability: Serene Grace
EVs: 4 HP / 252 Atk / 252 Spe
Jolly Nature (+Spe, -SpA)
- Iron Head
- Stealth Rock
- U-turn
- Trick
Jirachi is another lead that excels because of its sheer unpredictability. There are many options that a player can use with Jirachi. What is considered the best of these options is a Choice Scarf variant. This is able to beat a lot of leads, particularly the more fragile ones. Iron Head provides a great way to defeat fragile leads such as Azelf, Roserade, and Aerodactyl in two hits while having a great chance to flinch them, making them unable to set up Stealth Rock. Against slower leads using Trick to swap the Choice Scarf onto the opponent provides a way to nullify their usefulness. U-turn is very efficient for scouting the opponent's team and swapping to an appropriate counter in the case of an unfavorable matchup. Stealth Rock is essential on this set to provide team support. Jirachi has very nice defenses and a great typing to be useful mid to late game as well. It plays the revenge killing role very well and with maximum Speed is able to speed tie Salamence after one Dragon Dance, which is fairly important. Maximum Attack is needed to give Iron Head and U-turn a sizable boost.
Jirachi doesn't need a Choice Scarf to perform a lead role well. It can be used with Leftovers and Thunder Wave/Body Slam over Trick to spread paralysis. This can aid slower attacker in their sweep and provide great team support in general. Jirachi is also a somewhat popular lead on weather-based teams thanks to its sturdy build, allowing it to set up Stealth Rock and the weather move.
The best counter to the Trick Scarf set is Heatran, as it doesn't mind receiving the Scarf and can KO Jirachi easily with Fire Blast. Gliscor is a great counter as well, as is Infernape. Swampert and Metagross must be wary of Trick but can 2HKO with their powerful Earthquakes.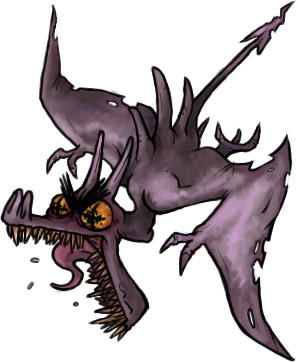 Aerodactyl

Aerodactyl @ Focus Sash
Ability: Pressure
EVs: 4 HP / 252 Atk / 252 Spe
Jolly Nature (+Spe, -SpA)
- Stealth Rock
- Rock Slide / Stone Edge
- Taunt
- Earthquake
Aerodactyl is a great lead to use on an offensive team, what with being the fastest user of Stealth Rock in the Overused metagame. Its reliability to get rocks on the field as well as prevent them gives it great momentum starting off, which is what makes it so useful on a fast team. Taunt gives Aerodactyl the edge against slower leads that try to set up Stealth Rock, Spikes and weather modifiers such as Rain Dance. This forces the opponent to attack Aerodactyl, which gives it an opportunity to set up Stealth Rock thanks to Focus Sash. Rock Slide is a great attack in case the opponent lets Aerodactyl set up rocks unscathed. Earthquake is mainly for coverage while providing a reliable and powerful attack. Stone Edge is also an option for the extra power boost if the user feels that is necessary and is willing to risk the extra misses due to 80% accuracy. Maximum Speed gives Aerodactyl a great advantage of being able to outspeed any non Choice Scarf lead or Ninjask. Maximum attack is usually the best way to go as Aerodactyl is not meant to stick around for very long.
Since Aerodactyl is fragile, priority users and bulky Pokémon can usually counter it well. A Scarfed sleep-inducing lead is probably the best counter, as this prevents Aerodactyl setting up entirely. Metagross is a great counter as well, with priority limiting Aerodactyl to one attack. Swampert is another fantastic Pokémon that can attack Aerodactyl without fear thanks to its defenses.
Infernape

Infernape @ Focus Sash
Ability: Blaze
EVs: 64 Atk / 252 SpA / 192 Spe
Naive Nature (+Spe, -SpD)
- Fake Out
- Close Combat
- Fire Blast
- Stealth Rock
Infernape makes a great lead for its ability to beat many other leads while setting up Stealth Rock. Fake Out is a great attack because it renders Focus Sash on opposing Pokémon useless, allowing Infernape to beat most of the frail leads. Thanks to its own Focus Sash, it can safely set up Stealth Rock the next turn. Close Combat and Fire Blast are very powerful STAB attacks that can damage the majority of other leads thanks to their fantastic synergy. The Speed EVs give Infernape 330 Speed, which allows it to beat base 100 Pokémon like Zapdos and Salamence. Maximum Special Attack gives Infernape incredibly strong Fire Blasts, especially with Blaze kicking in.
Infernape can also use a Choice Scarf set in the lead position to scout the opponent's Pokémon with U-turn while being able to outspeed most other Scarfed leads and any other Pokémon. This is especially effective against sleep leads and Pokémon that try to Taunt Infernape like Azelf and Aerodactyl.
Starmie makes for a great counter to Infernape with its ability to Rapid Spin away the rocks that Infernape tries to set up, as well as resisting both of its attacks. Faster Taunt leads can prevent Stealth Rock being set up, but are in danger of being knocked out due to frailty. Hippowdon makes a great counter, as it can Earthquake and OHKO thanks to Sandstream nullifying Focus Sash. Swampert can't prevent the rocks from being set up but can take Infernape's attacks easily enough.
Roserade

Roserade @ Focus Sash
Ability: Natural Cure
EVs: 4 HP / 252 SpA / 252 Spe
Timid Nature (+Spe, -Atk)
- Toxic Spikes
- Sleep Powder
- Leaf Storm / Grass Knot
- Hidden Power Fire / Ground
The primary Toxic Spiker lead, Roserade can usually set up one or two layers a game, which helps out big attackers like Salamence get their necessary OHKOs. Roserade is not especially bulky, so unlike its Toxic Spikes counterpart Forretress, it will not be sticking around for long. Roserade is useful on bulky offense teams to get Toxic Spikes on the field rather quickly and to dish out powerful hits. Sleep Powder is highly effective seeing, as sleep is such a powerful status and is able to get rid of slower Pokémon for a few turns. Leaf Storm provides a powerful special assault coupled with STAB and a base 125 Special Attack. Grass Knot is a nice choice as well since it has perfect accuracy and does not lower Special Attack afterwards. The typing of Hidden Power differs because it depends what the user would rather hit: Fire for Metagross, Scizor, and opposing Roserade or Ground for Infernape and Heatran. Maximum Speed allows Roserade to perform its job as quickly as possible, and maximum Special Attack gives it a decent offense as well.
Another set of interest for a lead Roserade is the Choice Scarf set, which allows it to put many common leads to sleep. It becomes a decent revenge killer later in the game, which is useful if the user is not interested in a suicide lead. Leads that hold the Lum Berry can easily beat this set however.
For the main set, Metagross makes a great counter with Lum Berry, being able to 2HKO Roserade. Infernape is also a fantastic counter, seeing as it can Fake Out then proceed to Fire Blast for the KO before Roserade can do anything in return. Any other leads that are faster and use Taunt make quick work of Roserade as well. It is also extremely helpful if a team has a grounded Poison-type Pokémon or Rapid Spinner able to render the Toxic Spikes useless. Unfortunately, there are not very many viable Poison-typed Pokémon in OU other than Tentacruel and Roserade itself.
Heatran

Heatran @ Shuca Berry / Lum Berry / Life Orb
Ability: Flash Fire
EVs: 4 HP / 252 SpA / 252 Spe
Naive Nature (+Spe, -SpD)
- Earth Power
- Fire Blast
- Explosion / Taunt / Hidden Power Grass
- Stealth Rock
Heatran makes for a solid lead because of its great defenses, immunity to Fire and unique typing, allowing it to set up Stealth Rock quite easily. Heatran is better suited for offensive teams, due to its monstrous Special Attack and the ability to use Explosion after it has used Stealth Rock. The Shuca Berry is extremely useful on Heatran, giving it a good chance at surviving Earthquake and Earth Power from a variety of foes. Fire Blast is needed for a powerful STAB assault and, along with Earth Power, provides great coverage for Heatran. Often Heatran is able to survive until midgame or even lategame to clean up with its attacks or Explode on something that is troubling the team. Taunt is a good secondary option which can prevent entry hazards being set up by slower Pokémon. Hidden Power Grass is an option to combat Swampert and a way to hit other bulky Waters hard. Maximum Special Attack and Speed makes Heatran useful throughout the game as a wall breaker. Lum Berry is an effective option if the user does not mind having to deal with Ground-type attacks and would rather save Heatran from sleep and paralysis. Life Orb is a solid option, as it gives Heatran an extra attacking boost making it a little more threatening.
Heatran takes care of many common leads thanks to its typing and movepool, but some good counters to Heatran include Aerodactyl, Gliscor, Infernape, Mamoswine, Starmie, Swampert, and Machamp.
Tyranitar

Tyranitar @ Chesto Berry / Lum Berry
Ability: Sand Stream
EVs: 252 HP / 32 Atk / 224 SpD
Adamant Nature (+Atk, -SpA)
- Payback
- Stone Edge
- Stealth Rock
- Rest / Earthquake
Given that Tyranitar is such an all around powerhouse of a Pokémon, it is of no surprise that it makes an effective lead as well. Sand Stream is one of the main reasons of using a Tyranitar lead, since it makes Focus Sash on many Pokémon useless, allowing Tyranitar to OHKO them. Azelf in particular is the main reason for Tyranitar's popularity, as it easily disposes of the little pixie. Its gigantic Special Defense allows it to set up Stealth Rock easily. Payback is great on Tyranitar because it is relatively slow, allowing it to get the 100 Base Power more often than not. Stone Edge is a powerful STAB move that is a necessity on Tyranitar. Rest works well with Chesto Berry, increasing its longevity and giving it the chance to rid itself of status effects. Earthquake is an option over Rest to give Tyranitar some more type coverage, hitting Pokémon such as Metagross, Jirachi, and Heatran hard. Lum Berry is a solid option as well if Tyranitar is not using Rest. The EVs give Tyranitar massive special bulk while retaining a decent Attack score. This bulky set lets Tyranitar survive for a very long time, making it useful beyond the first few turns of play.
Tyranitar is a beast of a Pokémon but it does have some fairly good counters that easily knock it out. Infernape is one of the best counters, as its STAB Fighting attacks easily OHKO Tyranitar before it can set up Stealth Rock. Gliscor can also Taunt and 2HKO Tyranitar with Earthquake while not taking much damage in return. Swampert is a great counter as well, since it shrugs off any of Tyranitar's attacks. Jirachi and Metagross can threaten it with their Steel attacks as well.
Gliscor

Gliscor @ Leftovers / Lum Berry
Ability: Sand Veil
EVs: 252 HP / 40 Def / 216 Spe
Jolly Nature (+Spe, -SpA)
- Earthquake
- Stealth Rock
- Roost
- U-turn / Taunt / Toxic
One of the premier physical walls in OU, Gliscor uses this to its advantage in the early stages of the game. It outspeeds a lot of leads and threatens many with a powerful STAB Earthquake. Stealth Rock is essential here, as it carries the momentum early in the game and with Gliscor's Defense, setting it up is a relatively easy task. Roost gives Gliscor a great recovery move and makes it a great check to many physical threats such as Lucario, Heracross, and Tyranitar. U-turn is a useful attack that can break the opponent's Focus Sash or be used as a scouting move in case the opponent switches Pokémon. Taunt is a good choice as well, occasionally preventing the opponent from setting up entry hazards right away, forcing them to attack, whereas Toxic is a solid option for taking care of the bulky Waters that love to switch into Gliscor. Since Gliscor is meant to wall late into the game, Leftovers is generally the best item to use. Lum Berry is a good alternative that works well in conjunction with Taunt, allowing Gliscor to evade sleep leads and other status. The EVs on this set let Gliscor outspeed base 90 Pokémon with a positive nature, such as Jolly Lucario, as well as retain a fair amount of bulk. Sand Veil only adds to the bulkiness of Gliscor.
Aerodactyl makes for a decent counter to prevent Stealth Rock but cannot do very much to Gliscor otherwise. Swampert may not be able to prevent rocks, but is one of the most reliable Pokémon to take out the purple bat with Ice Beam or a STAB Surf. Life Orb Starmie can OHKO Gliscor as well.
More Great Leads in the Metagame
Hippowdon makes for a great stall lead because of its massive physical bulk, as well as its reliability in setting up Stealth Rock. It also gets reliable recovery in Slack Off, Roar to phaze Pokémon late game and a great Attack score that can actually cause a lot of damage. It also has the incredibly useful trait in Sand Stream which can break Focus Sashes and is a general nuisance for teams to face.
Forretress is a solid lead because of its ability to easily set up Spikes and Toxic Spikes against slower opponents like Metagross and Swampert. It can also Rapid Spin away their entry hazards, as well as use Payback to hit Ghost Pokémon on the switch, Earthquake for Magnezone or even Explode. A great lead for stall teams that need a reliable Spiker.
Skarmory makes a good lead, and with some Speed invested, can Taunt opposing Pokémon, letting it set up Spikes with ease. It can also phaze away with Whirlwind to reveal the opponent's team and get some early damage. It gets a reliable recovery move in Roost and with some Special Defense EVs becomes a solid mixed wall. It also gets a great attack in Brave Bird but often in the lead position it does not even need a damaging attack to be useful! Skarmory must be wary of Magnezone if it is not holding Shed Shell.
Starmie makes a great anti-lead with Life Orb, causing massive amounts of damage to just about everything not named Blissey. Against Focus Sashed Pokémon, Starmie is especially handy, because it can bring the opponent down to one HP and Rapid Spin away any entry hazards for the KO. It also has the option to use Recover to increase its longevity, but generally goes for an all out attack set including Hydro Pump, Thunderbolt, and Ice Beam.
Empoleon is a solid lead with its many resistances, allowing it to set up Stealth Rock with ease. It can also defeat many Focus Sashed leads with a combination of Hydro Pump and Aqua Jet. It has the option to use Ice Beam or Grass Knot in the last slot, depending on what the user feels will benefit their team more.
Uxie makes for a sturdy lead with its fantastic defenses, allowing it to set up everything from Stealth Rock to using Rain Dance to using Memento. The versatility of Uxie makes it extremely dangerous and just because it is in the Underused metagame does not mean it should be neglected here. It can also use Thunder Wave to cripple opposing Pokémon and U-turn to break Focus Sashes.
Ninjask is known as the ultimate Baton Pass lead, and with good reason. Its Speed Boost trait allows it to increase its Speed every turn, and it gets access to Swords Dance as well. Generally Ninjask will use Protect and Substitute repeatedly and pass to a slower sweeper that benefits from the Speed increase. This would be considered a very gimmicky strategy but because Ninjask pulls it off so well it becomes one to watch out for.
Smeargle may be the most unpredictable lead in the game, but it generally has one set that is more effective than the others. It will usually use Spore on the first turn to put something out of commission, then start to stack up entry hazards until it gets knocked out. Other sets to watch out for are the Baton Pass sets and Memento/Destiny Bond sets.
Bronzong is a great lead because it only has one weakness, one that is fairly obvious to look out for. It has great Defenses and a decent Attack score and is able to set up Stealth Rock rather easily. It is able to put a Pokémon to sleep as well as Explode, making it dangerous to counter. It is also a great weather supporter on a Rain Dance team since its Fire weakness gets removed, and can set up Trick Room as well.
Crobat makes a decent anti-lead with an incredibly fast Taunt to keep Stealth Rock users at bay. It gets U-turn as well to break Focus Sashes and Brave Bird for a powerful STAB attack. It has reliable recovery with Roost and can use Hypnosis or even Super Fang to wear Pokémon down.
Dragonite can use a mixed set to counter many of the current popular leads using strong Dragon and Fire attacks. It has ExtremeSpeed as well, an extremely powerful priority attack for beating Focus Sash leads. It also uses Superpower as well, which scores a OHKO on Blissey with a Life Orb. An extremely dangerous lead that usually must be played around to beat.
Uncommon but Effective Leads
Yanmega

Yanmega @ Choice Specs
Ability: Tinted Lens
EVs: 4 Def / 252 SpA / 252 Spe
Modest Nature (+SpA, -Atk)
- Air Slash
- Bug Buzz
- Hidden Power Ground
- U-turn
Possessing a fantastic trait in Tinted Lens, the main purpose of this set is to do as much damage as possible. Yanmega can rip through unprepared teams with just Bug Buzz alone. Since Yanmega takes 50% of its health just by switching in with Stealth Rock on the field, it really benefits from being in the lead position. Most Yanmega leads run the Speed Boost lead set with Hypnosis to try and disable a Pokémon. This set takes advantage of that and uses the surprise factor to OHKO or 2HKO the opponent's switch-ins. Air Slash is useful for a dual STAB and is able to beat Skarmory, Gengar and Scizor who would otherwise have an easy time with this set. Hidden Power Ground is for Heatran, who will try to switch in to Yanmega. U-turn is to break Focus Sashes and to switch out of unfavorable matchups. When switching Yanmega out of the field, it is imperative to have a Rapid Spin user available, as otherwise it will not last very long. Yanmega can weaken physical walls enough to let physically based sweepers take advantage and overpower the opponent.
There are two reasons why this set is rarely used: Stealth Rock and Blissey. Stealth Rock is the best counter to this set, as it limits Yanmega to a couple of switch-ins before it gets knocked out. Blissey walls this set completely, and can cripple Yanmega with Thunder Wave and Ice Beam. Any Pokémon that resists one of Yanmega's main STAB attacks by 4x, such as Heatran or Gengar, can counter Yanmega, but they must predict correctly or they risk being knocked out. The fact that there are only a couple of hard counters to this set is what makes it so dangerous.
Machamp

Machamp @ Lum Berry
Ability: No Guard
EVs: 240 HP / 248 Atk / 16 SpD / 4 Spe
Adamant Nature (+Atk, -SpA)
- DynamicPunch
- Ice Punch
- Payback
- Bullet Punch
Machamp is arguably one of the best anti-leads in the OU metagame, thanks to its No Guard trait and its versatile moveset. This moveset can effectively beat the majority of the top leads in the game. DynamicPunch is a must because of its useful 100% confusion-inducing side effect. It will do a huge amount of damage to a lot of the common leads such as Metagross, Swampert, Heatran, and Tyranitar. Payback is a great attack because, in combination with Bullet Punch, it beats Azelf while allowing it to attack only once. That goes for the majority of the Focus Sash leads. Ice Punch is mostly for Gliscor, who would otherwise wall this set completely. Lum Berry is especially important for sleep leads as they are usually quite fragile and will get knocked out in two hits. The EVs allow Machamp to survive a Psychic from any Azelf while retaining near maximum Attack.
One of the most effective counters is Jirachi, who can use Iron Head to flinch Machamp until it is knocked out. Metagross with a Lum Berry can be effective as well. The odd Gyarados lead can weaken Machamp's Attack and switch to a better counter. The best way to get rid of Machamp is to hit it very hard and play around its attacks. All around a tough lead to overcome and will become quite popular.
Froslass

Froslass @ Focus Sash
Ability: Snow Cloak
EVs: 4 HP / 252 SpA / 252 Spe
Timid Nature (+Spe, -Atk)
- Ice Beam
- Spikes
- Taunt
- Destiny Bond
Any user who has played the Underused metagame will be familiar with Froslass. This Pokémon can be an effective lead in OU as well for many of the same reasons. It is the fastest user of Spikes and is able to reliably get one or two layers onto the field. Its Ghost-typing allows it to block Rapid Spin so the Spikes cannot be spun right away. Due to its high Speed, Froslass is able to use Taunt with a high degree of effectiveness, preventing opposing entry hazards from being set up. When Froslass reaches a low HP and cannot Spike anymore, Destiny Bond makes for a great move to steal a KO at the last moment. Froslass needs maximum Speed to give it the most success. Since this is a suicide lead, there is no need to put any EVs into the defenses,so they are pumped into Special Attack. Froslass is best used on Spikes stacking teams with another Ghost Pokémon on board to block Spikes more efficiently. Its typing and unique movepool allow it to perform an excellent job, even in OU.
Metagross and Tyranitar are the best counters to Froslass, both only allowing it to get up one layer of Spikes. Metagross does this by using Bullet Punch to get around Destiny Bond and Tyranitar has the Sand Stream to get rid of the Focus Sash that Froslass holds. Scarfed Jirachi is a fantastic counter as well and has a great chance of flinching Froslass.
Celebi

Celebi @ Occa Berry
Ability: Natural Cure
EVs: 76 HP / 252 SpA / 180 Spe
Modest Nature (+SpA, -Atk)
- Earth Power
- Leaf Storm
- Stealth Rock
- U-turn
Celebi is a great lead, thanks to its reliable defenses, solid Speed, and great Special Attack. It can set up Stealth Rock easily enough against most leads, and for the ones it cannot it can simply U-turn for later use. Leaf Storm give Celebi tremendous fire power, allowing it to beat Swampert, Aerodactyl, Hippowdon, Starmie and Gliscor. Earth Power is a great attack to use against Heatran and Metagross. Thanks to the Occa Berry, Celebi can beat Shuca Berry Heatran by outspeeding it. Most of the faster, more frail leads will not enjoy having their Focus Sashes broken by U-turn, only to have a counter be brought in unharmed. The EVs give Celebi maximum Speacial Attack and 281 Speed, which outspeeds all forms of Heatran except the Scarfed variants.
A good counter to this set is Jirachi, who can simply U-turn away, doing devastating amounts of damage to Celebi. Infernape can also beat the set, but only with one HP remaining. Roserade can put Celebi to sleep and set up Toxic Spikes, since it does not fear any of Celebi's attacks. Crobat laughs at all of Celebi's attacks and can Taunt it as well, preventing Stealth Rock from being set up.
Weavile

Weavile @ Focus Sash
Ability: Pressure
EVs: 4 HP / 252 Atk / 252 Spe
Hasty Nature (+Spe, -Def)
- Fake Out
- Night Slash
- Taunt
- Counter
Weavile is an effective anti-lead because of its Speed. It can take out Azelf, the most popular lead in OU, before it can even attack at all. Fake Out is perfect for breaking those Focus Sashes on the fragile leads, allowing Weavile to KO them with Night Slash. Taunt is great because of Weavile's Speed; it can Taunt every other lead in the game bar Aerodactyl, Ninjask, Crobat and Scarfed leads. Slower Pokémon that can KO Weavile with an attack can fall as well thanks to Counter. Pokémon such as Metagross and Swampert must be careful when they are attacking Weavile. Maximum Speed and Attack allow Weavile to perform its job successfully and with the reduction on Defense, Counter has the chance to do the most damage possible.
The best counter to this set is Heatran, who shrugs off Weavile's attacks and hits with Fire Blast making Counter useless. Tyranitar can break its Sash with Sand Stream and Stone Edge for the KO. Hippowdon can do the same job but with Earthquake instead.
Pokémon That Make Ineffective Leads
Magnezone
Magnezone is a fantastic Pokémon, and is at its best when it is not revealed but kept in hiding until needed. If it was to start as a lead Pokémon, it would be revealed from the get go, allowing the opponent to prepare for the magnet. It also loses to many of the common leads while not providing anything useful in return, other than countering the odd Metagross. It cannot prevent Stealth Rock from being set up and won't like taking hits from any of the common leads.
Vaporeon
Vaporeon is a great physical wall and all around bulky Pokémon, but does better midgame when there are entry hazards set up and weakened Pokémon that it can pass Wishes to. It can counter some leads like Heatran and Infernape, but it lets any lead set up Stealth Rock. Vaporeon does not like getting Exploded on either, especially so early in the game. Vaporeon is an excellent Wish passer and should stick with that, since it is much more effective.
Heracross
A Pokémon that is on the brink of dropping down to the Underused metagame, Heracross will not find any success in the lead position. Its Choice Scarf set in the lead position is not a good idea because that set generally thrives on a weakened team late game, where Heracross can choose one attack and sweep with it. Here at the beginning of the game it is far too easy to wall and will not do enough damage to anything to merit its lead position.
Tentacruel
It may seem like a nice idea to set up Toxic Spikes early on in the game, but Roserade is better suited for that because of Sleep Powder, huge Special Attack, and more devastating attacks. Tentacruel simply cannot dish out enough damage to heavy hitters like Swampert, Metagross, and Tyranitar. It is better off midgame to set up its Toxic Spikes on a Pokémon like Scizor that it can easily wall. Starmie outclasses it as a lead Rapid Spinner as well.
Porygon-Z
With amazing Special Attack and decent Speed, Porygon-Z seems like it might make a good lead. The trouble is that there are a lot of Steels in OU and will switch in with ease when they see Porygon-Z. Like Heracross, Porygon-Z is better off late game where it can clean up the remaining weakened Pokémon instead of trying to damage right off the bat.
Starting the Search at the End
With so many Pokémon to choose from to lead off a team, it can get tricky. It can be a lot of fun to try out some of the standard leads, as well as creating new ones. It is important to remember that a lead will usually dictate how the game will go. The first few turns are a great opportunity to gain momentum for a team. Choosing the right lead comes with trial and error. It is best to choose a lead when the team is almost finished. It should be a fun process however, so since you've learned the basics about leads, go out there and check them out!