Editor's Note
Hello, readers!
These past few weeks have seen quite a few changes in the world of Pokémon. One of the biggest pieces of news on Smogon is Stage 3 of the Suspect Test ending, with Latias being banned (after quite some time!). Now that Stage 3 is done, Smogon has moved on to testing Salamence with the first ever Smogon Council.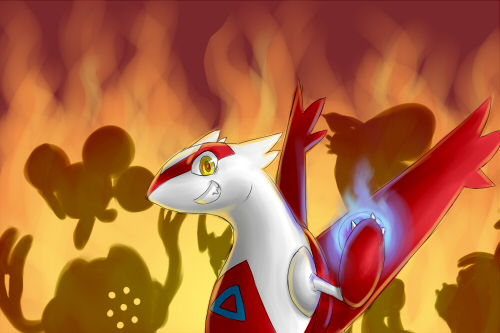 You also may have seen (or rather, heard) the first two installments of The Smogcast. This is an extension of The Smog, run by Chris is me, where members of the community can chat about Pokémon issues in real time. Subjects so far have ranged from metagame changes to Smogon's recent steamrolling of the VGC.
Last but not least, the Smogon Premier League (or SPL) has been progressing nicely. In the SPL, teams of the best Pokémon players on Smogon fight together to claim a spot as the best SPL team. So far, most of the battles have been vicious, exciting, and luck-filled. You can learn more about the SPL and read interviews with managers in Kinneas' article.
News about the next two Pokémon games, Black and White, has also been emerging. Some tidbits include stellar new game mechanics like random Wi-Fi battling and cool new Pokémon like Zekrom, Reshiram, and Chiramii. Not only that, but all three starter Pokémon—Tsutaaja, Pokabu, and Mijumaru—were revealed. You can learn more about Black and White in Deck Knight's article!
Besides speculation on Black and White, this issue of The Smog brings you other informative articles on the TCG, Lead Synergy, and more underused movesets.
Thanks for reading, and remember, if you have any ideas on new material for The Smog, questions for authors, or comments, feel free to ask.
—Jimbo
« Previous Article
Home
Next Article »