The Little Cup Handbook™ Chapter Four: The Perfect Pivot
next page »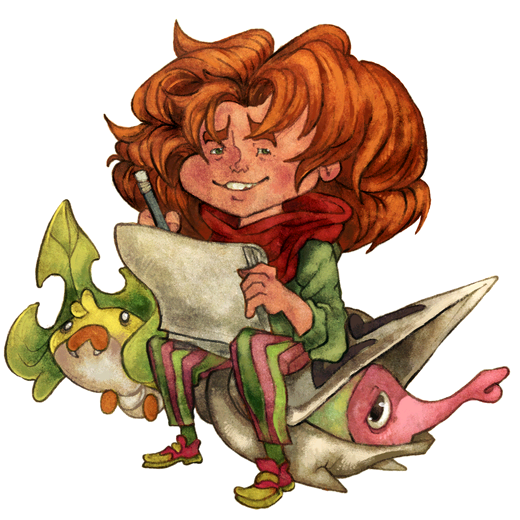 Illustrated by
LifeisDANK, Rocket Grunt & Seaco
Visuals by
The Dutch Plumberjack, ant & Quite Quiet

The Flying Press
September 6th, 2017
next page »
« previous page

|| Introduction ||

next page »
Introduction Page
We here at the Little Cup Handbook like to think we're pretty in touch, so, okay, we get it. Sometimes... well, sometimes topics are hard to tackle. Perhaps instead of having the guts to address the fact that your significant other refuses to practice proper cleanliness, you'd be content to merely pivot around the topic—and that enormous pile of clothes on the floor. Well, guess what?! You can do that in Little Cup too! There are a plethora of Pokémon that you can bring in to handle tough situations and then take right back out again! Proper pivoting can apply constant pressure to your opponent by allowing you to gain and keep momentum throughout the match. The best pivots can constantly be switched in and out, firing off attacks when necessary and then bringing in other threats to tear apart an opponent's team. Now, believe me, we'd love to just send you right into Chapter Four right out the gate. However, in the interest of full disclosure, we here at the Handbook feel obliged to let you know that the tier's premier pivot, Mienfoo, has already been featured in another chapter: specifically, Chapter Two: The S-Ranks. Kinda defeats the purpose of this chapter, no? Well, we don't feel the need to repeat ourselves, and this introduction is getting way too long anyway, so instead, we'll just shamelessly plug that chapter and call it a day!
Welcome to the Little Cup Handbook, where you'll learn about a few interesting LC Pokémon and how they stack up! You'll get vital statistics such as common sets and metagame matchups, as well as some neat tidbits of info that you didn't even know you wanted to know! And with that, as they say on smogon.com, neutral luck to you!
« previous page

|| Introduction ||

next page »
« previous page

|| Page 1 ||

next page »
11 | Chinchou | 15.37205% | Species: Angler Pokémon
Overview
Weighing in at an impressive twelve kilograms and sporting one of the best defensive typings in Little Cup, Chinchou can make a splash in any match! Its bulky pivot set is revered as one of the best answers to offensive Flying- and Water-types in the whole metagame, and its Choice Scarf set can grab and regrab momentum throughout the match with ease. Chinchou's ability to pivot is so powerful that, when matched up against teams without an Electric immunity, it can practically win games! However, Chinchou's prolific pivotability means that teams without an immunity to Volt Switch are very rare. Additionally, Chinchou suffers from being weak to Ground and by extension Diglett, which OHKOes any Chinchou set and can even switch in on a predicted Volt Switch. Additionally, Chinchou struggles with Grass-type Pokémon, though this can be an advantage; because Chinchou brings in Grass-types so often, it can use Volt Switch to lure them in and switch out to a strong teammate that pressures said Grass-types. Chinchou's ability to pivot can dictate entire games, and that makes it truly powerful!
Meta Matchup
Though Chinchou always has good potential, recent metagame trends have not been kind to it. With the tier's top Ground-type, Onix, finding a place on most every team, Chinchou's pivoting job is getting much harder. Additionally, many of the Pokémon Chinchou checks best, such as Corphish and Doduo, often run Knock Off to cripple it. However, certain other trends are ticking upward for the Chinchou camp. For one thing, Staryu is seeing a similar rise in usage to Onix, and Chinchou is one of its best checks. Additionally, it's always nice to have a fast Volt Switch user to help against Focus Sash Abra! Overall, Chinchou's impact on the metagame is and always has been substantial, but it is suffering from that significant impact in that it is more prepared for and therefore less reliable.
lol nice caterpie
distinct niche!
average at best
pretty solid
a! big! threat!
tier titan
Common Sets
Bulky Pivot

Chinchou @ Berry Juice
Level: 5
Ability: Volt Absorb
EVs: 76 HP / 212 Def / 152 SpA / 60 Spe
Bold Nature
- Scald
- Volt Switch
- Ice Beam / Hidden Power Ground
- Heal Bell

Choice Scarf

Chinchou @ Choice Scarf
Level: 5
Ability: Volt Absorb
EVs: 52 Def / 232 SpA / 224 Spe
Timid Nature
- Hydro Pump
- Volt Switch
- Ice Beam
- Scald / Hidden Power Ground
Trivia
Likely due to the fact that gender differences were not present when Chinchou was introduced, it does not exhibit the sexual dimorphism of real anglerfish: female anglers are much larger than males, and only females have the organ on their dorsal rays, called the esca or illicium, that corresponds to Chinchou's luminescent antennae. Chinchou and its evolution, Lanturn, are two of the 24 Pokémon whose secondary type is super effective against their primary type but whose primary type is neutral against their secondary type. Chinchou's catch rate is the same as its ORAS regional Pokédex number, 190. Confusingly, its antennae are called tentacles in the anime.
Combat Tips
Due to its impressive pivotability and excellent STAB coverage, combating Chinchou is always a full-team affair; the best place to start your anti-Chinchou plan is in the teambuilder. There are plenty of Pokémon with immunities to Chinchou's STAB attacks; adding a Pokémon immune to Electric is a near-necessity, and adding one immune to Water too makes Chinchou's job infinitely difficult. If for some ridiculous reason you aren't able to fit either of those types of Pokémon on your team, at the very least you should add a Grass-type Pokémon, as they resist both of Chinchou's STAB attacks and can switch in fairly reliably. If, again, you insist on not adding proper Chinchou checks, you can generally 1v1 it with bulky Pokémon due to its below average Special Attack, but it's very likely you'll just eat a Volt Switch. Once you've built a decent team, fighting Chinchou is all about proper prediction. Bulky Chinchou is slow enough that getting a threat such as Snivy in on a solid prediction will often force it out, and Scarf Chinchou will have to switch out due to its inability to switch moves. If you can predict a Volt Switch and send in your Diglett, you're living the dream!
Usage Tips
Very much like fighting it, using Chinchou to its best is a matter of prediction. Bulky Chinchou can repeatedly come in on strong, resisted attacks from Pokémon such as Doduo, Vullaby, and Corphish, and Scarf Chinchou can do that a few times as well. Once Chinchou is in, you'll have to start up the prediction machine again. If your opponent is packing a Ground-type, it'll likely be in your favor to fire off some Water-type attacks the first few times Chinchou comes in so as not to cede momentum to a foe Diglett or Onix. Additionally, you can often fire off an Ice Beam on a predicted switch—especially when using Scarf Chinchou—as it can hit both Grass- and Ground-types for super effective damage. Whatever set you decide to run, try to avoid Knock Off; it's a common coverage move on many of the Pokémon Chinchou checks, such as Doduo and Corphish, and it can struggle to continue checking them without its item. Lastly, using Scarf Chinchou to pivot around in the early-game can open holes in opponent's teams for a late-game ScarfChou sweep, so don't be shy with your pivoting prowess!
« previous page

|| Page 1 ||

next page »
« previous page

|| Page 2 ||

next page »
| 21 | Magnemite | 7.42034% | Species: Magnet Pokémon
Overview
Magnemite's incredibly high Special Attack, access to three great abilities, and good STAB options make it a great pivot. Additionally, it is one of the few Little Cup Pokémon with access to Volt Switch, and its high Special Attack makes it one of the primary users. But even so, Magnemite certainly has its own issues. First on the list is its weakness to a lot of popular Pokémon, or rather, types. Common Ground-types like Diglett, Mudbray, and Drilbur can easily switch into a Volt Switch and, in the case of Diglett, can also trap and remove it, although none are fond of taking a Flash Cannon to the noggin. Fighting-types such as Mienfoo and Timburr are bulky enough to switch into a Flash Cannon or Thunderbolt (Volt Switch allows Magnemite to just switch out) and easily heal it off with a powerful Drain Punch, which will most likely result in a large chunk, if not all of Magnemite's HP being suddenly missing. Magnemite also lacks a very good Speed stat, leaving it reliant on a Choice Scarf to outspeed threats.
Meta Matchup
As stated above, the prevalence of Fighting- and Ground-types can be difficult for Magnemite to deal with. However, the Water- and Flying-types that litter the tier can offer a fertile feeding ground (do magnets feed?) for Magnemite. Sturdy Magnemite is one of the best counters to Shellder, Carvanha, and Doduo, and Choice Scarf Magnemite can easily revenge kill nearly any unboosted Water- or Flying-type. Sturdy Magnemite is also very weak to hazards that break its Sturdy, making it somewhat reliant on support from Rapid Spin users like Staryu. It also suffers from a great weakness to Knock Off, arguably the most common move in Little Cup. Finally, Magnemite is very reliant on prediction, as if it uses the wrong move against a Ground-type or uses Endure at the wrong time, it's as good as dead.
lol nice caterpie
distinct niche!
average at best
pretty solid
a! big! threat!
tier titan
Common Sets
Berry Juice

Magnemite @ Berry Juice
Level: 5
Ability: Sturdy
EVs: 36 Def / 236 SpA / 236 Spe
Modest Nature
- Volt Switch
- Flash Cannon
- Recycle
- Endure
Choice Scarf

Magnemite @ Choice Scarf
Level: 5
Ability: Analytic
EVs: 240 SpA / 236 Spe
Modest Nature
- Volt Switch
- Flash Cannon
- Thunderbolt
- Hidden Power Ground
Combat Tips
Trivia
Even though Magnemite and its evolution gained the Steel typing in GSC, neither could learn Steel-type moves in that generation. Wild Magnemite have had a chance to hold a Metal Coat since GSC, despite not evolving with it. Magnemite appears in every regional Pokédex and Browser. The official Japanese Pokémon YouTube channel released a cute Magnemite-themed video titled "Where is Coil? Here is Coil!" in May, and you can watch it here!
The first and most obvious way to beat Magnemite is to use Knock Off against it. Both SturdyJuice and Choice Scarf sets are incredibly reliant on their items, and getting rid of them severely weakens them. Another way to beat Sturdy Magnemite is to merely break its Sturdy, then try to predict an Endure. If done correctly, the Magnemite will be open to being KOed for a turn, which is usually enough if your Pokémon has a super effective attack. Beating Choice Scarf Magnemite also requires some prediction. Switching in a Ground-type on an Electric-type move can force Magnemite to switch (or if against a Diglett just die), but be wary, as an Analytic-boosted Flash Cannon can deal heavy damage, and switching in the wrong Pokémon can result in a fainted Diglett or a severely weakened Drilbur. There are also a few great switch-ins to Magnemite that can safely switch in on nearly all attacks. These include Munchlax, Hippopotas, and Chinchou. Although Chinchou is hit hard by Hidden Power Ground, Scald's high chance to burn can help neutralize SturdyJuice Magnemite's effectiveness.
Usage Tips
Make sure to keep entry hazards away, either by removing them via Defog or Rapid Spin or by just keeping up enough pressure to discourage hazard setters from setting, because they can break Sturdy Magnemite's Sturdy easily, and if Magnemite is Analytic, then clearing hazards can help bluff a SturdyJuice set. In dire situations, Sturdy Magnemite makes one of the best last-minute stops to setup sweepers like Shellder, Torchic, and Vullaby. Choice Scarf Magnemite is a pretty good revenge killer, taking down Doduo, Corphish, and unboosted Vullaby. It is important that Diglett is removed before Choice Scarf Magnemite tries to revenge kill something, as Diglett can revenge kill the revenge killer.
« previous page

|| Page 2 ||

next page »
« previous page

|| Page 3 ||

next page »
| 78 | Pancham | 0.94087% | Species: Fighting Pokémon
Overview
The scrappiest little fighter in Little Cup is Pancham, whose unique combination of good abilities, incredible coverage, and access to Parting Shot make it a truly potent pivot. Pancham is the only Fighting-type Pokémon in Little Cup with both Psychic- and Poison-type coverage, giving it a fighting chance against traditional checks to Fighting-types such as Croagunk and Spritzee. All of this is without mentioning Parting Shot, the move that truly sets Pancham apart from its Fighting-type competition. However, don't get the wrong idea about Pancham being some miracle pivot. Pancham is still largely outclassed by Mienfoo as the premier Fighting-type pivot in LC due to its lower Speed and lack of Regenerator. Regardless, Pancham is still threatening in its own right when paired with teammates that can take advantage of its powerful stat-dropping pivoting.
Meta Matchup
Fighting-type Pokémon have been good in Little Cup for a looooooong time, and despite having access to Mold Breaker, Pancham doesn't break that mold! Access to powerful Fighting-type attacks allows Pancham to check important threats such as Pawniard and Ferroseed, and its incredible coverage helps it get around other threats such as Croagunk. However, there are a number of factors holding Pancham back from being a truly dominant force. For the most part, this is due to Pancham's low Speed and lack of a priority attack, a drawback not shared by more dominant Fighting-types like Mienfoo and Timburr. Additionally, Pancham can be worn down with relative ease, as it relies solely on Drain Punch to recover HP but cannot use it often if it wants to pivot effectively. All in all, Pancham has several redeeming qualities balanced by a few key flaws, making it a pretty solid threat in the metagame.
lol nice caterpie
distinct niche!
average at best
pretty solid
a! big! threat!
tier titan
Common Sets
Eviolite

Pancham @ Eviolite
Level: 5
Ability: Iron Fist
EVs: 180 Atk / 100 Def / 212 SpD / 12 Spe
Adamant Nature
- Parting Shot
- Drain Punch
- Knock Off
- Gunk Shot / Zen Headbutt
Combat Tips
Trivia
Known as the Playful Pokémon, Pancham and Monferno share a category name in all languages despite not being related by evolution, forming one of 33 such pairs. (They also share an ability in Iron Fist and have the same Egg Groups.) Pancham is the only Pokémon that requires a party member of a certain type to evolve. According to the Pokédex entries in Moon, the leaf in Pancham's mouth is useless, but the leaf in Pangoro's mouth helps it sense its enemies.
There are a few things to keep in mind when you see a Pancham on your opponent's squad. The first and most important thing to remember is that Pancham is rather slow; this leaves it vulnerable to fast, strong attackers like Abra and Rufflet. Additionally, it's important to figure out exactly what coverage your opponent is running on their Pancham so you can properly check it. A Gunk Shot Pancham can be checked by Croagunk in the same way that a Zen Headbutt Pancham can be checked by Spritzee. Regardless of its coverage, however, certain bulky Pokémon such as Vullaby are guaranteed stops to Pancham; thus, if you're worried about being bopped by a stray Pancham, you can't go wrong with Vullaby! Lastly, if your opponent has made a habit out of using Parting Shot early and often, you might make a sneaky switch to your Pawniard or Snivy to gain stat boosts from Defiant or Contrary. Keep in mind that this is an extremely risky move, however, as those Pokémon are heavily threatened by Pancham's STAB or coverage moves, though as a measure of desperation, it may just end up winning you a game!
Usage Tips
Using Pancham to its fullest extent is all about two things: making smart pivots with Parting Shot and picking the right coverage moves. Generally speaking, if you're using Pancham, you'll usually be using it to try to create setup opportunities for other sweepers, so pivoting around with Parting Shot is going to be your #1 priority. It's much easier for a Shellder or Vullaby to set up when they're against a Pokémon at -1 Attack and Special Attack, so do your best to set that situation up as often as possible. Pancham's other strength lies in its phenomenal coverage moves, and picking the right moves is key to using it effectively. Gunk Shot is generally the best option, as it is able to OHKO Cottonee and 2HKO Spritzee and is the best pick for luring in Fairy-type Pokémon with Pancham and taking them out. However, if you feel you have Fairy-type Pokémon covered sufficiently on your team, opting for Zen Headbutt guarantees you a clean OHKO on Croagunk and good coverage against Foongus and Mareanie. More niche options like Thunder Punch can help you get around Vullaby and Slowpoke, among others, but are generally considered inferior in terms of their overall coverage. Additionally, if you want to be really really sneaky, you can consider dropping Knock Off in order to run both Gunk Shot and Zen Headbutt, which turns Pancham into a very versatile lure. However, Knock Off is generally the better pick for its phenomenal neutral coverage and its utility. In essence, giving Pancham's moves a great deal of thought when both picking and clicking them will help you succeed with the powerful panda!
« previous page

|| Page 3 ||

next page »
« previous page

|| Page 4 ||

next page »
| 9 | Foongus | 17.89307% | Species: Mushroom Pokémon
Overview
Foongus's great typing and ability allow it to be a great defensive pivot, giving it the ability to switch in and out and in and out without much worry. The little parasite sucks up damage, and with Regenerator, it can continually heal up without having to waste a turn as something like Pumpkaboo-XL must. Access to Spore is very good, and most Foongus checks are wallbreakers that can't afford to miss a turn, in fear that they're KOed. Foongus doesn't have many downsides, but one is quite troublesome: Foongus is quite weak to having its item removed and then being hit with an attack. However, Foongus is most certainly a FUN-GI to use (I'm so so sorry).
Meta Matchup
Also good in itself, Foongus's main strength is its ability to check the meta excellently. With Fighting-types being so common, both offensive and defensive Grass-types on the rise, and most of Foongus's checks not being able to directly switch in on it, Foongus can be a fantastic defensive threat. However, the meta is also Foongus's greatest weakness. Flying-types like Doduo and Vullaby can tear right through it with a super effective move, Fire-types like Torchic and Ponyta merely click their STAB options and profit, and the Water-types that Foongus should be able to switch into almost always run coverage moves like Ice Beam and Psychic that give Foongus a tougher time. Steel-types, although afraid of Hidden Power Fighting, can be a real issue for Foongus if it's using Clear Smog, and Poison-types are an issue for it no matter what. Overcoat Vullaby is Foongus's biggest counter, easily switching in and forcing Foongus out. Finally, after Spore has been used, Foongus's checks can easily break through it.
lol nice caterpie
distinct niche!
average at best
pretty solid
a! big! threat
tier titan
Common Sets
Defensive

Foongus @ Eviolite
Level: 5
Ability: Regenerator
EVs: 124 HP / 160 Def / 160 SpD
Bold Nature
- Spore
- Sludge Bomb
- Giga Drain
- Clear Smog / Hidden Power Fighting / Hidden Power Fire / Synthesis
Combat Tips
Trivia
All of Foongus's Pokédex entries—even the ones in the anime—describe it releasing poison spores when approached, but it learns no Poison-type spore moves by level (although it does have access to Effect Spore). There is one more fake item Foongus in Black 2 and White 2 than in Black and White. Wild Foongus have a 1% higher chance of holding an item in BW than in XY, as BalmMushroom is no longer a possible held item for it. Foongus is the slowest Poison-type at base 15 Speed.
As mentioned above, Overcoat Vullaby is an amazing Foongus counter and can easily force it out. Also mentioned above, the best way to beat Foongus is to remove its Eviolite and break through it with a powerful attack. Abra, Doduo, and Rufflet all can perform the latter very well. Certain Pokémon can also just switch into it. A great example is Alolan Grimer, which has enough bulk to survive most attacks after being put to sleep and can easily take any of Foongus's other attacks. RestTalk Munchlax can also switch into anything, as it has a very high Special Defense stat and can Sleep Talk through the Spore. All in all, the best thing to do when faced with a Foongus is to bait it into putting a Pokémon to sleep that doesn't care about a Spore and abuse Sleep Clause to keep it from Sporing anything else.
Usage Tips
Sporing the right target is important when using Foongus, as it's very hard to beat something while your main check is snoozing away. Other than that, using Foongus is very simple; just switch it in against Pokémon it checks, switch out when you need to, and fire off attacks on forced switches. In regards to using Clear Smog, sometimes you may want to continually use it against setup sweepers until they either KO Foongus or switch out in order to give you a chance to beat it after Foongus faints. Also, when using Hidden Power Fighting or Fire, it's usually good to use it on predicted switches to Pawniard or Ferroseed, respectively, as this can surprise them and force them back out.
« previous page

|| Page 4 ||

next page »
« previous page

|| Page 5 ||

next page »
| 17 | Mareanie | 9.34352% | Species: Brutal Star Pokémon
Overview
Mareanie has access to an amazing ability, good defensive stats, and one of the best defensive typings in Little Cup, making it a great pivot. Additionally, some great support moves like Haze, Recover, and Toxic Spikes allow it to stop setup sweepers and help its teammates. Similarly to Foongus, Mareanie can switch in and out with ease due to Regenerator, and with Recover, it doesn't even need to fully rely on its ability. But despite its great defensive typing, Mareanie is easily weakened by common Pokémon, such as Chinchou, Drilbur, and Abra, and it is always vulnerable to the ever-present threat of Diglett. Furthermore, it is quite passive, making it at times hard to fit on offensive teams.
Meta Matchup
Mareanie has the fantastic ability to check Fighting- and Fire-types and just be generally annoyingly bulky. It can switch into some Pokémon generally thought to be very hard to switch into: Choice Scarf Mienfoo, Gastly, and Corphish, to name a few. The rise of Torchic and to an extent Ponyta has left Mareanie as one of the best checks to Fire-types. This is due to its typing, which grants it a Fire resistance and a Grass neutrality, and bulk, which allows it to take any attack and respond with a super effective Scald. However, as noted above, some key Pokémon can take advantage of Mareanie. Additionally, it doesn't appreciate a Knock Off taking its item away, and many of the Pokémon it checks commonly carry Knock Off. This leaves Mareanie pretty vulnerable at times.
lol nice caterpie
distinct niche!
average at best
pretty solid
a! big! threat!
tier titan
Common Sets
Defensive Pivot

Mareanie @ Eviolite
Level: 5
Ability: Regenerator
EVs: 196 HP / 100 Def / 12 SpA / 100 SpD / 76 Spe
Calm Nature
- Scald
- Sludge Bomb / Haze
- Recover
- Toxic Spikes / Haze / Hidden Power Psychic
Combat Tips
One of the best ways to beat Mareanie is to remove its Eviolite and use a powerful Pokémon to hit it with a super effective attack. Many teams carry some sort of Mareanie check, usually a powerful Pokémon with a Ground-, Electric-, or Psychic-type attack to finish off Mareanie. If Mareanie is not using Hidden Power Psychic, Croagunk makes an excellent Mareanie check. Diglett can trap and remove a slightly weakened Mareanie with an Earthquake or even a perfectly healthy one with Tectonic Rage. It can use the little demon as setup fodder and continue to sweep a team. That's about it on taking it out; just weaken it and then take it down.
Usage Tips
Using Mareanie is nearly as simple as beating it. Because of its great bulk, Mareanie doesn't have to worry about much. Due to Regenerator, Mareanie can be switched in often and without fear, although as mentioned above, Diglett should be removed as soon as possible to be able to properly pivot with Mareanie. It also doesn't need to use Recover often if it's not trying to stall. Mareanie can liberally fire off its STAB attacks or set up Toxic Spikes. If using Toxic Spikes against a team with Timburr, be wary of Guts, as it could make Timburr an even bigger threat. Haze may be used liberally against any Pokémon that commonly uses a setup move, as even if said Pokémon KOes Mareanie, you can easily just switch out to a teammate to handle it.
Trivia
Both event Mareanie released so far know Stockpile and Swallow, moves it can obtain from a Pelipper parent. Mareanie's Alola Pokédex number and base experience yield, 113 and 61, are both prime numbers. Mareanie's Moon Pokédex entry says it eats Corsola, which shares its Hidden Ability, Regenerator. When Mareanie evolves into Toxapex, it gains two tentacles, and all of its base stats except HP change by a multiple of 10.
« previous page

|| Page 5 ||

next page »
« previous page

|| Page 6

That concludes Chapter Four of the Little Cup Handbook! We here in the LC community hope you have a real nifty time using all the tips, tricks, and trivia you picked up from this chapter of the Handbook. Don't forget to try out the tier, and be on the lookout for the next chapter when it gets released via our publisher, Smogon's Flying Press!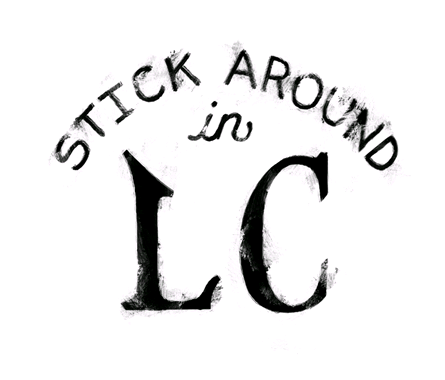 « previous page

|| Page 6