​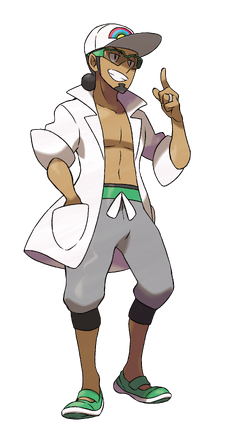 "Aloha, breh. If you haven't noticed yet, we do things a little differently here in the
Alola Region
. Our mega stones are missing, we don't have gym leaders, and the Pokemon you thought you knew are, well, not the same.
"Take this Starmie, for example:
"Starmie are usually the Water/Psychic type, but in Alola you can find Grass/Rock types instead. Besides that, it also knows new moves, has new abilities, and even carries a slight variation in stats. Woah!"
Removed Water moves:
Brine, Bubble Beam, Dive, Hydro Pump, Scald, Surf, Water Gun, Water Pulse, Waterfall
Removed Psychic moves:
Cosmic Power, Dream Eater, Psychic, Psyshock, Psywave, Telekinesis, Trick, Trick Room, Wonder Room
Net loss: 18
New Grass moves:
Absorb, Mega Drain, Giga Drain, Solar Beam, Leech Seed, Synthesis, Ingrain, Seed Bomb, Leaf Blade, Energy Ball, Worry Seed
New Rock moves:
Sandstorm, Ancient Power, Rock Tomb, Rock Polish, Stealth Rock, Wide Guard
Net Gain: 17
New abilities:
Suction Cups/Water Absorb (
Regenerator
)
New Stats:
60/75/95(+10)/100/95(+10)/95(-20) Total: 520
"So, brehs, as you can see, the Alola Starmie is quite different! I need your help, though. I was surfing the other day and dropped my computer in the ocean, so I need you to set out and catalog all the Alola formes for me to keep on record. It should be easy! Just follow the directions below. All right, brahs, surfs up!"
Last edited: