OP semi-stolen from Felucia, approved by Rosa,
old thread here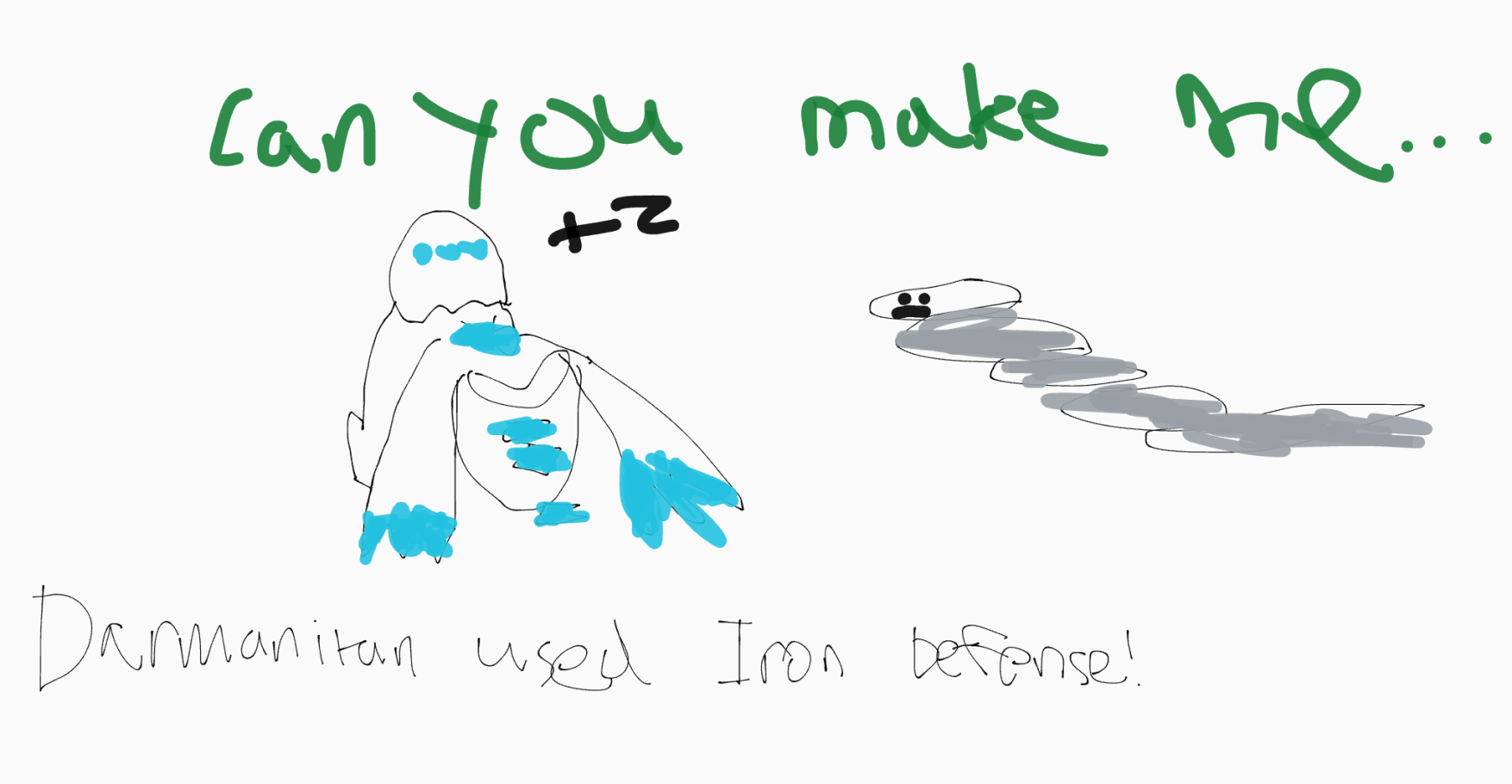 VERY professional art made by moi
​
Can you make me...
The set building thread
Hello and welcome to the set workshop, set building thread, "Can you make me..." whatever you want to call it. Point is, it exists.
This is where you go if you want to have a set made for a specific something, or if you want to help people create sets for specific somethings.
Rules for requesting sets:
If you want to have a set made, just reply to the thread saying what you want the set for.
Don't ask for solutions to problems that clearly don't require a difficult solution. "I want a set that beats Dragapult" just isn't gonna cut it.
Feel free to request specific pokemon ("I want a Sawk set that beats Aegislash") but keep in mind that the matchup you're trying to win might not be possible.
If you don't mind the set builders going a bit crazy you can specify that in your post, if you don't then you'll probably get something viable (if possible).
You can request sets for old gens or OMs but know that the main purpose of this thread is SS 1v1 set building.
Rules for posting sets:
To submit a set, simply tag or quote the person who requested the set, and post the set with relevant details. Details include:

Which requirements the set doesn't meet (if anything)
How the set beats what it's supposed to
If you made EVs for anything not requested, mention those too.

Try to build sets that are at least somewhat viable in the 1v1 metagame (unless the requester says otherwise). It's really great that you can beat Ferrothorn with Scorbunny but that's not what we're here for.
Have fun! If you don't enjoy this then why are you doing it.
If you want to make sets but you think you're bad,
there's this post on EVs that Felucia made 2 years ago.
It's old and partially outdated (and even wrong in a few places), and it also uses examples that are now banned, but it's better than nothing I guess.
Happy laddering!
or setbuilding
Last edited: