Robot from the Future




Orange Islands
Hey guys... The time has come. Over the course of the next set of Polls we will finally decide on what our Prevo will look like! We have had a very large and varied pool of art to look at and vote on! Thank you to all our very talented artists and the effort you guys put into the research and development of your ideas!
Upmost apologies to The Reptile and The Steam Punk who both broke rules for submitted artwork (neither had Plain White Backgrounds).
The format of the poll will be
Multiple Bold Vote
. That means voters are free to vote for as many or as few of the entries as they please.
Only post your vote in bold, and post nothing other than your vote in bold
. If you do not bold your vote, your vote may not be counted. Please use only the name of the artist when voting, and make sure that all votes are spelled correctly. Failure to spell a vote correctly will put the legality of your vote at risk.
Remember, order does not matter in your vote.
Here is a sample vote, model this sample when submitting your vote:
First Entry I Like
Second Entry I Like
Third Entry I Like

If the voter wishes, s/he may post comments on her/his vote below the actual vote. As with IRV or normal bold voting, only the votes themselves should be bold and none of the supplementary text should be bold.
Here are your options:
Mos-Quitoxe

Yilx

tea_and_blues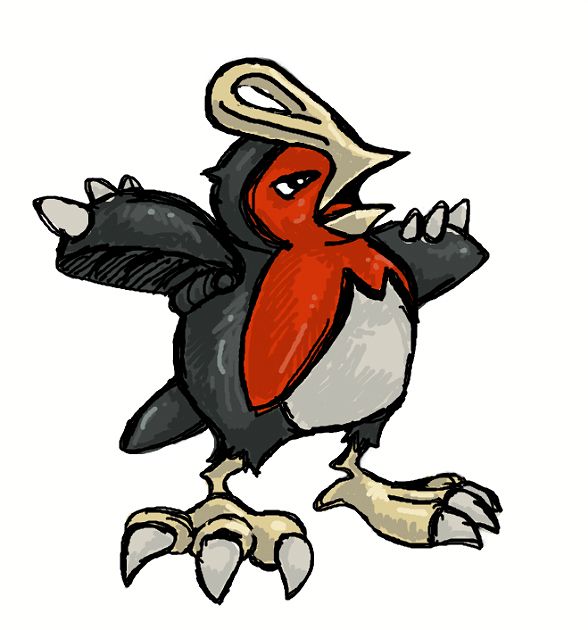 gust_r

Quanyails

HeaLnDeaL

Blue Frog

paintseagull

Wobblebuns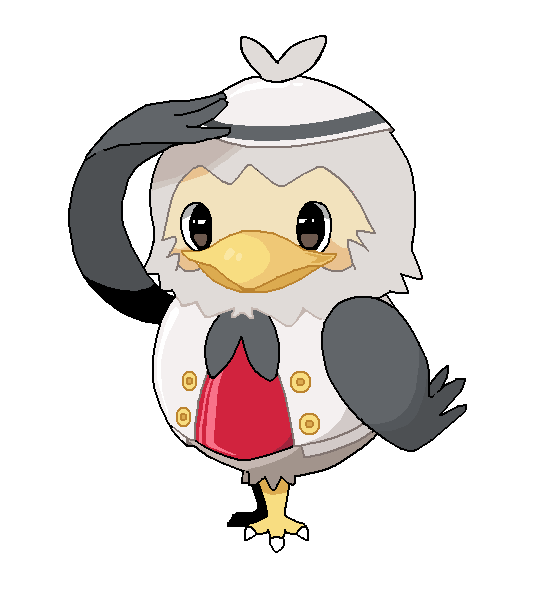 Kadew

So that list without the pictures:
Mos-Quitoxe
Yilx
tea_and_blues
gust_r
Quanyails
HeaLnDeaL
Blue Frog
paintseagull
Wobblebuns
Kadew

Remember this is a
Multiple Bold Vote
so order does not matter! Thank you to everyone who submitted artwork!
I will leave this up to
paintseagull
to close in
24 hours from now!
Get voting!
Our Baby CaP so far:
Type:
Steel/Flying
Abilities:
Keen Eye / Volt Absorb / Big Pecks
Stats:
35 HP / 72 Atk / 85 Def / 40 SpA / 55 SpD / 88 Spe (375 BST)
Last edited: