Welcome To My

Thread

Here Are The

Rules
1. No Hacks/Scams.
2. I'm in college so I don't have all the time in the world.
3. There is no rule 3
4. If you'd like something specially bred I'll give you a set time, but I'll need some stuff.
5. There is no rule 5
6. Please for the sake of GOD keep your arrogance away from my thread.

Breeding Service
If you would like for me to breed a specific pokemon for you I of course will need something in return. What I would like to receive is based on the number of steps to hatch the egg, the pokemon, and the specific IVs.

Kanto Region




Name: Squirtle
IV's: 31/X/31/31/31/31 | Ability: Torrent | Nature: Modest
Egg Moves: Aura Sphere and Dragon Pulse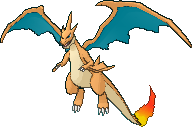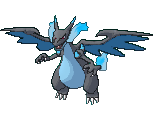 Name: Charmander
IV's: 31/31/31/X/31/31 | Ability: Blaze| Nature: Adamant/Jolly/Timid
Egg Moves: Dragon Dance and Outrage





Name: Bulbasaur
IV's: 31/X/31/31/31/31 | Ability: Chlorophyll| Nature: Bold
Egg Moves: None








Name: Nidoran

IV's: 31/X/31/31/31/31 | Ability: Hustle| Nature: Bold and Timid
Egg Moves: None





Name: Cleffa
IV's: 31/X/31/31/31/31 | Ability: Friend Guard| Nature: Calm
Egg Moves: Aromatherapy and Wish





Name: Zubat
IV's: 31/31/31/X/31/31 | Ability: Infiltrator| Nature: Jolly
Egg Moves: Brave Bird and Defog





Name: Venonat
IV's: 31/X/31/31/31/31 | Ability: Tinted Lens| Nature: Timid
Egg Moves: None





Name: Poliwag
IV's: 31/X/31/31/31/31 | Ability: Swift Swim | Nature: Modest
Egg Moves: None





Name: Abra
IV's: 31/X/31/31/31/31 | Ability: Magic Guard | Nature: Timid
Egg Moves: None





Name: Shellder
IV's: 31/31/31/X/31/31 | Ability: Skill Link| Nature: Jolly
Egg Moves: Rock Blast and Icicle Spear





Name: Horsea
IV's: 31/X/31/31/31/31 | Ability: Sniper| Nature: Timid
Egg Moves: None




Name: Kangkaskhan
IV's: 31/31/31/X/31/31 | Ability: Scrappy| Nature: Jolly
Egg Moves: None






Name: Scyther
IV's: 31/31/31/X/31/31 | Ability: Technician| Nature: Adamant
Egg Moves: None





Name: Staryu
IV's: 31/X/31/31/31/31 | Ability: Natural Cure | Nature: Timid
Egg Moves: None





Name: Porygon
IV's: 31/X/31/31/31/31 | Ability: Trace/Download | Nature: Modest
Egg Moves: None





Name: Dratini
IV's: 31/31/31/X/31/31 | Ability: Marvel Scale | Nature: Adamant
Egg Moves: None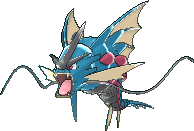 Name: Magikarp (I Have 3 In Dive Balls)
IV's: 31/31/31/X/31/31 | Ability: Swift Swim/Rattled | Nature: Jolly
Egg Moves: None





Name: Ghastly
IV's: 31/X/31/31/31/31 | Ability: Levitate | Nature: Timid
Egg Moves: Disable But Limited





Name: Diglet
IV's: 31/31/31/X/31/31 | Ability: Arena Trap | Nature: Adamant
Egg Moves: Reversal and Memento
Johto Region



Name: Aipom
IV's: 31/31/31/X/31/31 | Ability: Run Away| Nature: Jolly
Egg Moves: Fake Out and Pursuit




Name: Cyndaquil
IV's: 31/X/31/31/31/31 | Ability: Blaze | Nature: Timid
Egg Moves: None





Name: Totodile
IV's: 31/31/31/X/31/31 | Ability: Torrent | Nature: Jolly
Egg Moves: Dragon Dance and Aqua Jet
​




Name: Heracross
IV's: 31/31/31/X/31/31 | Ability: Moxie| Nature: Adamant
Egg Moves: Rock Blast




Name: Marill
IV's: 31/31/31/X/31/31 | Ability: Huge Power| Nature: Adamant
Egg Moves: Aqua Jet and Belly Drum





Name: Swinub
IV's: 31/31/31/X/31/31 | Ability: Oblivious| Nature: Jolly
Egg Moves: Icicle Crash and Stealth Rock




Name: Larvitar
IV's: 31/31/31/X/31/31 | Ability: Guts| Nature: Adamant
Egg Moves: Pursuit, Stealth Rock, Dragon Dance, and Outrage

Hoenn Region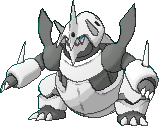 Name: Aron
IV's: 31/31/31/X/31/31 | Ability: Sturdy| Nature: Relaxed
Egg Moves: Head Smash and Stealth Rock



Name: Feebas
IV's: 31/X/31/31/31/31 | Ability: Swift Swim/Oblivious | Nature: Modest
Egg Moves: Haze, Confuse Ray, Dragon Pulse, Mirror Coat



Name: Mudkip
IV's: 31/31/31/X/31/31 | Ability: Torrent | Nature: Adamant
Egg Moves: Mirror Coat, Avalanche, Curse
​



Name: Bagon
IV's: 31/31/31/X/31/31 & 31/31/31/31/31/31| Ability: Sheer Force & Rock Head
Nature: Naive
Egg Moves: None





Name: Mawile
IV's: 31/31/31/X/31/31 | Ability: Intimidate| Nature: Adamant
Egg Moves: None





Name: Surskit (In Dive Balls)
IV's: 31/X/31/31/31/31 | Ability: Swift Swim | Nature: Timid
Egg Moves: None



Name: Absol
IV's: 31/31/31/X/31/31 | Ability: Justified | Nature: Jolly
Egg Moves: Play Rough
Sinnoh Region



Name: Chimchar
IV's: 31/31/31/X/31/31 | Ability: Iron Fist | Nature: Jolly
Egg Moves: Fake Out, Fire Punch, and Thunder Punch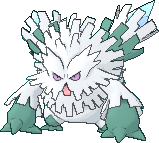 Name: Snover
IV's: 31/31/31/31/31/X | Ability: Snow Warning| Nature: Quiet
Egg Moves: None


Name: Spiritomb
IV's: 31/X/31/31/31/31 | Ability: Infiltrator| Nature: Bold
Egg Moves: None



Name: Shellos (In Heal Balls)
IV's: 31/X/31/31/31/31 | Ability: Storm Drain | Nature: Relaxed
Egg Moves: None


Name: Rotom
IV's: 31/X/31/31/31/31 | Ability: Levitate | Nature: Modest/Bold
Egg Moves: None
​
Unova Region




Name: Venipede
IV's: 31/31/31/X/31/31 | Ability: Speed Boost| Nature: Adamant
Egg Moves: Toxic Spikes




Name: Frillish
IV's: 31/X/31/31/31/31 | Ability: Water Absorbed/Cursed Body | Nature: Bold
Egg Moves: None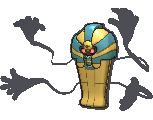 Name: Yamask
IV's: 31/X/31/31/31/0 | Ability: Mummy | Nature: Quiet
Egg Moves: Nasty Plot





Name: Cubchoo (In a Dive Ball-Looks So Sexy)
IV's: 31/31/31/X/31/31 | Ability: Swift Swim| Nature: Adamant
Egg Moves: Play Rough





Name: Darumaka
IV's: 31/31/31/X/31/31 | Ability: Hustle | Nature: Adamant
Egg Moves: None





Name: Drillbur
IV's: 31/31/31/X/31/31 | Ability: Mold Breaker | Nature: Adamant
Egg Moves: None



Name: Deino
IV's: 31/X/31/31/31/31 | Ability: Hustle| Nature: Modest
Egg Moves: None





Name: Vullaby
IV's: 31/31/31/X/31/31 | Ability: Overcoat| Nature: Bold
Egg Moves: Foul Play and Roost




Name: Joltik
IV's: 31/X/31/31/31/31 | Ability: Compound Eyes| Nature: Timid
Egg Moves: None




Name: Tynamo
IV's: 31/X/31/31/31/31 & 31/31/31/X/31/31 | Ability: Levitate| Nature: Modest/Adamant
Egg Moves: None




Name: Throh
IV's: 31/31/31/X/31/31 | Ability: Guts Nature: Careful
Egg Moves: None
​
Kalos Region




Name: Inkay
IV's: 31/31/31/X/31/31 | Ability: Contrary| Nature: Adamant
Egg Moves: None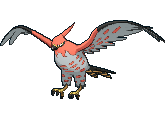 Name: Fletchling
IV's: 31/31/31/X/31/31 | Ability: Gale Wings| Nature: Adamant
Egg Moves: None





Name: Noibat
IV's: 31/X/31/31/31/31 | Ability: Infiltrator/Frisk | Nature: Timid
Egg Moves: None





Name: Froakie
IV's: 31/X/31/31/31/31 | Ability: Protean | Nature: Hasty
Egg Moves: None



Name: Honedge
IV's: 31/31/31/X/31/31 | Ability: Quick Guard| Nature: Adamant
Egg Moves: None





Name: Helioptile (I May Start Breeding HP Ice)
IV's: 31/X/31/31/31/31 | Ability: Sand Veil and Dry Skin| Nature: Timid
Egg Moves: None





Name: Phantump
IV's: 31/31/31/X/31/31 | Ability: Natural Cure/Harvest| Nature: Impish
Egg Moves: None




Name: Hawlucha
IV's: 31/31/31/X/31/31 | Ability: Unburden| Nature: Adamant
Egg Moves: None
Side Note: I do have a 6 IV which is a Naughty nature





Name: Goomy
IV's: 31/X/31/31/31/31 | Ability: Hydration| Nature: Sassy
Egg Moves: None





Name: Spritzee
IV's: 31/X/31/31/31/0 | Ability: Healer and Aroma Veil| Nature: Relaxed
Egg Moves: Wish
Trophy Case (If you can find a cloner then I'll trade these)

IV's: 31/31/31/31/31/0 | RNG'd
IV's: 31/X/31/31/31/0| RNG'd
IV's: 31/X/31/30/31/30 | RNG'd
HP FIRE


Name: Zygarde Lv. 97
​
OT & ID #: CJ 14664
IV's: 31/31/31/31/31/31 | Ability: Aura Break | Nature: Adamant
Moves: Dragon Dance, Extreme Speed, Earthquake, Outrage​
​
​
​
What I Want:
Leftovers
Threads
Shiny Kalos Region Pokemon
KB Bold Flawless Zapdos
Buneary Matching Ball Preferably w/ Egg Moves
​
Last edited: