Being an idiot seems to be my hobby

VGC Leader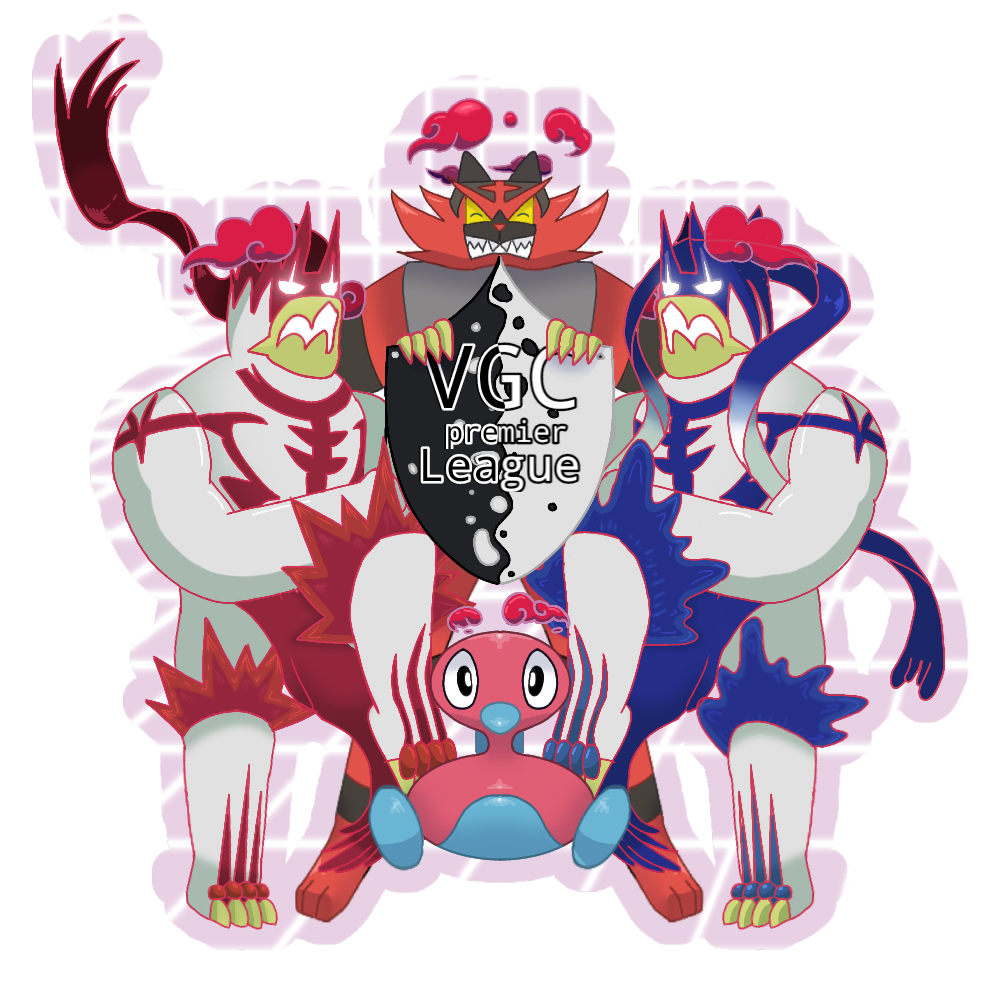 I'm deciding to release player signups a week early! Signups will be open until 11AM April 28 EST
VGC PL III Overview:
8/10 teams to play in an 8v8 regular season, followed by a 7v7 playoffs stage featuring the top 4 teams
Format overview is as follows:

x5 SV Regulation C
x1 SwSh Rotation between VGC 2020 (Series 5), VGC 2021 (Series 7/9), and VGC 2022 (Series 12)
x1 SM Rotation between VGC 2017, VGC 2018, and VGC 2019
x1 extra SwSh or SM rotation based on above poll + signup popularity

120k budget for a min of 11 players, no max player cap

Bidding prices start at 3k

Each team can have 3 managers, two of which can be bought for a TBD price
Trades for players can happen until the start of Week 1
No retains from previous iterations
Standings will follow a points system, 2 points for a win, 1 point for a tie, 0 for a loss. (Tiebreakers will be specified in Admin Thread later)
All SV games are to be played in the Open Team Sheet format, old gens are Closed Team Sheet
Signup Format:
Name:
this can be a different name than your Smogon account if you go by something else in the VGC community
Account Verification:
PLEASE PROVIDE ONE OF THE FOLLOWING FOR VERIFICATION:
A Smogon account older than 30 days OR with a minimum of 5 posts
A Twitter account registered in February of 2022 or earlier
A Discord account that is 6 months old or older
FAILURE TO MEET AT LEAST ONE OF THESE CRITERIA WILL MAKE YOU INELIGIBLE FOR THE DRAFT
Bio:
A place to tell managers more about yourself! This could be accomplishments, experience, or just more about you!
Blank Template:
Name:
Relevant Social Media:
Formats played (please state the actual format names):
Bio:
Name: Eeveon7
Relevant Social Media: Eeveon7♪#6561 (Discord), Eeveon7 on Twitter and Smogon
Formats played: VGC 2020, VGC 2021, VGC 2022, VGC 2023
Bio: World's best benchwarmer
The tournament will be expected to start early May and run for 7-9 weeks of regular season with 2 potential playoff weeks. Please only sign up if you are willing to make such a time commitment.
Manager Signups:
April 17- April 23
Player Signups:
April 14 - April 28.
Draft:
Saturday April 29 11AM EST (<t:1682780400:F>) [
streamed live here
]
Week 1:
May 8 - May 14
Week 2:
May 8 - May 14
Week 3:
May 15 - May 21
Week 4:
May 22 - May 28
Week 5:
May 29 - June 4
Week 6:
June 5 - June 11
Week 7:
June 12 - June 18
Semifinals:
June 19 - June 25
Finals:
June 26 - July 2
Last edited: