Shuckle @ Leftovers
Ability: Sturdy
EVs: 252 HP / 129 Def / 129 SpD
Bold Nature
- Stealth Rock
- Sticky Web
- Infestation
- Toxic
Shuckle is my dual hazard setter, plus a sturdy ability to ensure A set. If the enemy its facing doesn't have any super-effective moves against it, it could annoy it with toxic and infestation. Leftovers is to make it healthy as possible since I don't have recovery moves for it. Stealth rock to break focus sashes and damage Pokemons weak to rock (Such as Charizard, Volcarona etc..), Sticky web is to help Greninja and Dragonite sweep smoothly (as it can lower the enemys speed by 1 stage)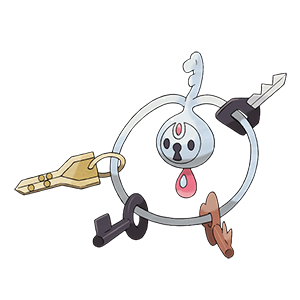 Klefki @ Light Clay
Ability: Prankster
EVs: 252 HP / 122 Def / 136 SpD
Impish Nature
- Foul Play
- Defog
- Light Screen
- Reflect
Klefki is my dual screen setter, defogger, and it can counter attackers that are not immune to dark type moves (Foul Play). Its also the best friend of Dragonite, With it's screens plus Dragonite's multiscale, Dragonite will be deadly, plus Klefki can help Dragonite by defogging hazards that could stop Dragonite's Multiscale. Light clay is to extend the turns of its screens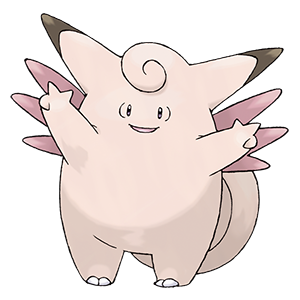 Clefable @ Leftovers
Ability: Magic Guard
EVs: 252 HP / 252 Def / 6 SpD
Bold Nature
- Calm Mind
- Soft-Boiled
- Moonblast
- Thunderbolt
Clefable is my Calm mind setter, with the help of Klefki's screens plus magic guard ability which makes it immune to status moves (except Paralysis and being frozen)
it can set up calm mind and sweep. Another great duo with Dragonite, Dragonite will be a bait for Outrage, then switch in Clefable and setup then kill. Leftovers is to keep it healthy as possible.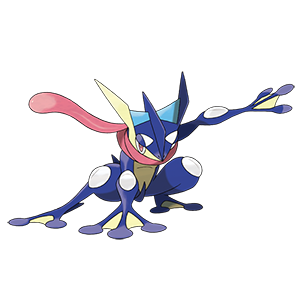 Greninja @ Life Orb
Ability: Protean
EVs: 6 HP / 252 SpA / 252 Spe
Timid Nature
- Ice Beam
- Dark Pulse
- Scald
- Extrasensory
Greninja is a pure special sweeper that doesn't rely on status moves, with its Protean ability it will have STAB bonuses on each attacks it will do. Plus life orb to enhance its attacks. Ice beam to kill most Pseudos and other Pokemon weak to ice (Garchomp, Salamence, Landorus etc...) Dark pulse is for Psychic types, Ghost types and I can get immunity from Psychic type moves after using Dark Pulse, Scald is for burning the enemies and Extrasensory for Fighting types and Poison types.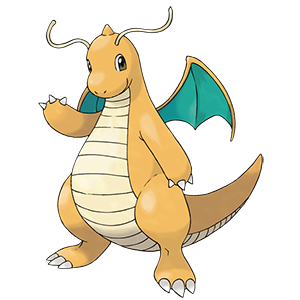 Dragonite @ Lum Berry
Ability: Multiscale
EVs: 6 HP / 252 Atk / 252 Spe
Adamant Nature
- Dragon Claw
- Earthquake
- Roost
- Dragon Dance
Dragonite is my Dragon dance sweeper, and a great trio with Klefki and Clefable as I said previously. Plus it has a recovery move, a great ability (plus Klefki's screens)
Dragon claw for STAB and Earthquake for great coverage. Lum berry is to make it healthy from status moves, since many players will attempt to do a status move to break Multiscale.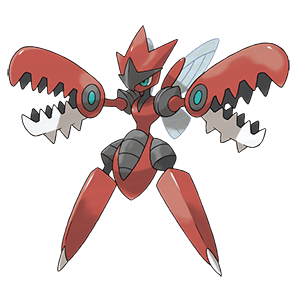 Scizor-Mega @ Scizorite
Ability: Technician
EVs: 252 HP / 252 Atk / 6 Spe
Adamant Nature
- Swords Dance
- Roost
- Knock Off
- Bullet Punch
Mega Scizor is my Bulk+Priority sweeper, Mega Scizor is one of the best Sword's Dancers in the Game, with its superior Defense, HP ev's and roost to keep it healthy. After setting up Sword's Dance it can OHKO or 2HKO Pokemons that doesn't resist Bullet Punch. It is also immune to Poison and not very effective from steel type moves which are the weaknesses of Clefable and Shuckle (which is weak to STEEL, Water and Rock)
Also I'm looking forward for feedbacks about improvements for my team.
Pokepaste link:
Leafbolt8's Team (pokepast.es)
Last edited: