Approved by macle, written by me and dragonboy52. All Dream World images courtesy of Teddiursa Bear
Introduction
The new Pokemon games, Black and White, introduced a new feature called Dream World. This is unique and can only be accessed via a PC by sending your Pokemon through the C-Gear, another new feature, in-game.
Requirements
Any one of the Nintendo DS line: DS / DS Lite / DSi / DSi XL / 3DS.
A copy of Pokemon Black or White in which the C-Gear has been obtained.
A Wi-Fi connection, to which the Pokemon games can be connected. Please note, however, that WPA is only certain to work on the 3DS, but is not guaranteed to function on the DSi / DSi XL. DS and DS Lite are only compatible with WEP connections.
A computer with Internet access web browser such as Firefox.
A Pokemon Global-Link account.
Accessing the Dream World

Step 1—Obtaining the C-Gear.
Defeat the first Gym and head to building south of the Striaton Gym.
Go to the 1st floor and talk to Fennel. She will ask you to get some Dream Mist from the Dreamyard. She also gives you the HM Cut. After obtaining the Dream Mist, Fennel comes and takes the Dream Mist, and asks you to meet her in her house. At Fennel's house you will obtain the C-Gear.

Step 2-Obtaining your Game Sync ID.

Turn on your C-Gear and click the "Online" button as in the picture.



Perform a Game Sync by clicking the circled button. If this is your first time performing a Game Sync, it will take some time. Once you're finished, you will receive your Game Sync ID.




Step 3—Registration.

Visit www.pokemon.com and register.
Once you do that, visit www.pokemon-gl.com and log in with your Trainer Club account at the home page. Go to your profile, which is located under your username. Click on "Game Registration" and it will ask you for your Game Sync ID. After this, you're good to go.
Inside Dream World
Once you enter the Dream World, you will see a cutscene which can be skipped. Once it is over you will be at your house, where Fennel will tell you some important stuff.
*You will only be able to access Dream World once per day*
Share shelf.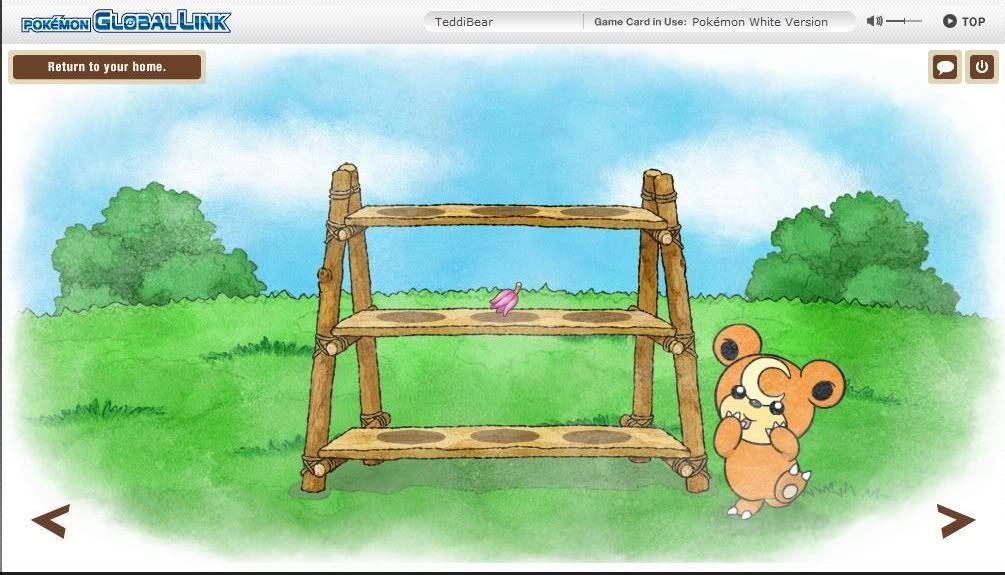 After clicking the right arrow at the bottom right, you will be at your share shelf, where you can place berries and items.
Island of Dreams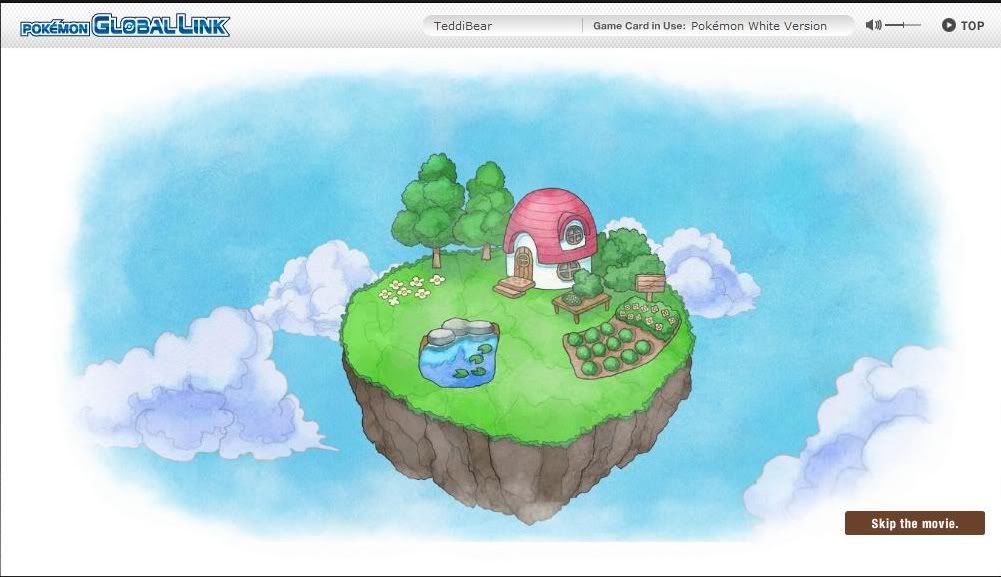 This is the next area in the Dream World. Over here, you can befriend your Pokemon through minigames. At the end of the Island of Dreams, you will reach the Tree of Dreams. In the Tree of Dreams, you will be asked to make a wish, which will require 1 berry. You will be able to send one of the Pokemon you have befriended to the Entralink, where you can catch it.
If you want to catch the Pokemon in the Entralink, you must wake up your Pokemon and perform a Game Sync.
The Garden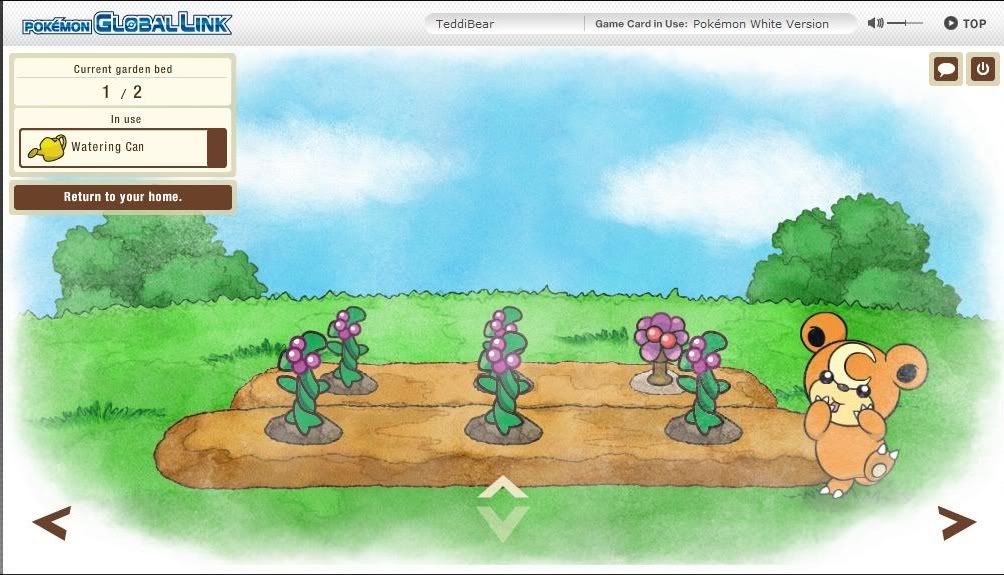 The last part of the Dream World is the garden. Over here you can plant, water, and grow berries.
Berries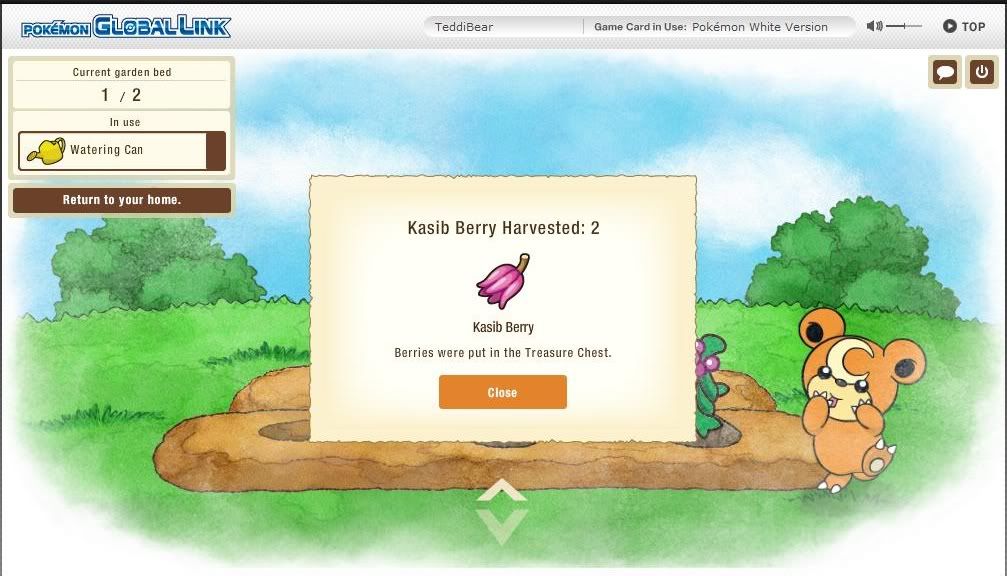 With no way to plant berries in-game or transfer berries from previous games, many players were upset at the lack of berries in Black and White. Intead, berries have been shifted to the Dream World.
Garden Rows
These are the loamy soil patches in which berries are grown. By default, you get only two rows. But earning more points give you more rows.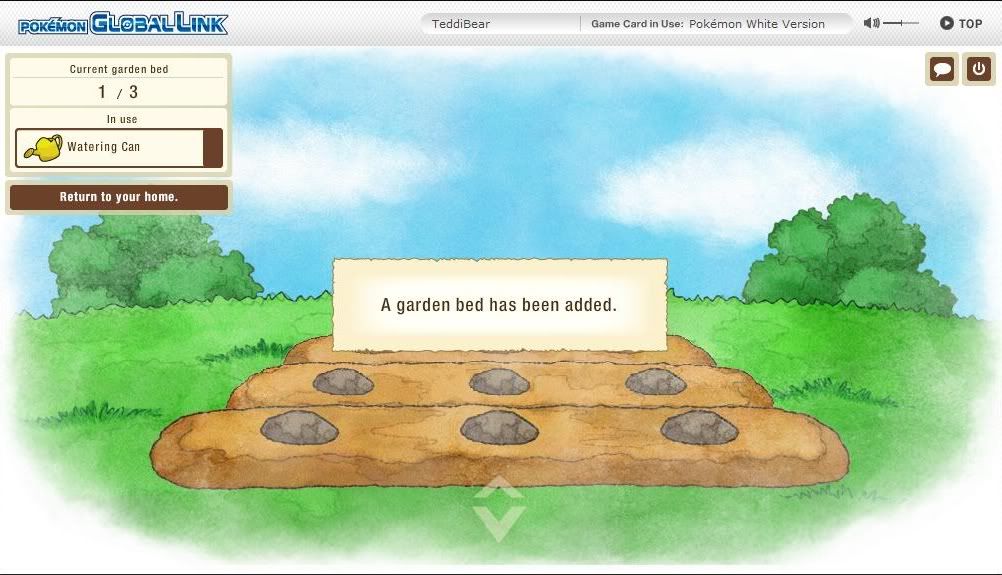 The points required are as follows:
1 -Start
2 -Start
3 -900
4 -2100
5 -3500
These are the locations of the released berries:
#01-Cheri-Pleasant Forest
#02-Chesto-Sparkling Sea
#03-Pecha-Pleasant Forest
#04-Rawst-Sparkling Sea
#05-Aspear- Windswept Sky
#07-Oran-Pleasant Forest
#08-Persim-Windswept Sky
#09-Lum-Pokemon Cafe Forest
#10-Sitrus-Pleasant Forest
#11-Figy-Pleasant Forest
#12-Wiki-Sparkling Sea
#13-Mago-Sparkling Sea
#14-Aguav-Windswept Sky
#15-Iapapa-Windswept Sky
#21-Pomeg-Windswept Sky
#22-Kelpsy-Windswept Sky
#23-Qualot-Windswept Sky
#24-Hondew-Windswept Sky
#25-Grepa-Windswept Sky
#26-Tamato-Windswept Sky
#32-Pamtre-Sparkling Sea
Dream Points
Dream Points are the leveling system in the Dream World. Every 500 points increases your level by one on your next sync. More Dream Points enables the user to encounter rarer Pokemon as well as arrive in rarer places. This is how Dream Points are earned.
1 Point Trade items with your friend
10 Points Water your friend's Berries
20 Points Complete minigames in the Island of Dreams
30 Points Make Dream Pals with someone
50 Points Log in to Global Link
Pokemon Dream World Minigames
In order to befriend Pokemon you must play a minigame. Completing a minigame gets you 30 Dream World points, and the number of points you get while playing decides whether or not your Pokemon has a Special Move when you transferred.
There are 5 minigames in total.
Search for Pokemon





In this minigame, the objective is to search for a certain Pokemon. You will have to search in a particular area. There is a button at the bottom right that allows you to listen for the Pokemon's cry. You will encounter other Pokemon along the way, but you must find the specific Pokemon in the given time limit. The less the time you take to find it, the higher your score will be. The Pokemon is guaranteed to be in two spaces distance from the berry

Play with Wailord





In this minigame, the objective is to shoot various Pokemon—Piplup, Pikachu, Buizel and Meowth—using the water from Wailord's spout, and make them hit the balls floating in the air. You need to hit the orange balls with Buizel, yellow balls with Pikachu, brown balls with Meowth, and blue balls with Piplup. The objective is to hit 15 correct balls—the more you hit, the higher the score will be.

Sky race





The objective of this minigame is to travel, by flying a Pelipper with your mouse, 1000 m in 2 minutes. You must collect the blue water capsules to increase your speed, which gives you 300 points every time you collect 1, and 1000 when you collect 3 in a row. The lightning capsule slows you down and reduces your score by 100 points. Clouds also slow you down, but do not cause point reductions.

Drink Serving

This is a Pokemon Cafe Forest only game, currently available only to Japanese Dream World. It allows players to act as a Foongus with the job of a waiter. You have to deliver drinks to the customers. Serving correct drinks fetches you 2,450 points, while spilled drinks fetch 750 points. Incorrect drinks fetch an even lower 120. However, the Special Jug Drink always fetches 4,300.

Ice Cream Scoop





The time limit here is one and a half minutes. Here, you have to stack Ice Cream Scoops on top of one another. You have to use a berry from your treasure chest for this. The type of berry used determines the flavor. A minimum of 20 inches is required. Height, size of scoops, and type of berry used are the factors that determine the score.
Areas
The Dream World is divided into four areas as of now.
New Pokemon are unlocked in all areas at 7,500 and 10,000 points.
The areas are :
Pleasant Forest: Available at the start.
Windswept Sky: Available once the player has 2,500 points.
Sparkling Sea: Available once the player has 5,000 points.
Pokémon Café Forest: A Japanese event only area. It was available from May 25th 2011 and will be available until August 2011. Burmy, Eevee, Poliwhirl, and Smeargle are available there.
Significant Abilities
Some of the Dream World announced abilities can change the way people battle this generation.
Moody: This ability led to the excessive use of Pokemon like Birbarel and Smeargle. It was ssubsequently categorized to fall under Evasion Clause, and was thus banned in a couple of weeks. The Pokemon that received this ability are Octillery, Smeargle, Glalie and Birbarel.
Speed Boost Blaziken: Speed Boost increases Blaziken's already good Speed one stage at the end of each turn. It was banned from the OU tier as well in a couple of weeks.
Technician Breloom: Breloom, an already OU Pokemon, received a game-changing ability that allows it to boost the power of moves such as Mach Punch and Bullet Seed. What else can be said? However, it is not yet released
Drizzle Politoed: It allowed permanent rain in the OU tier for the first time. This contributed greatly to the prominence of permanent weather in the metagame, as well as the Aldaron Proposal, which banned the combination of Drizzle and Swift Swim on the same team.
Drought Vulpix: This brought permanent sun to both the OU and RU tiers. This also helped bring permanent weather to the metagame.
Magic Bounce Espeon: The amount of moves that this ability reflects is staggering. It works like an automatic Magic Coat.
Significant Moves
Just like the abilities, some moves also change the game.
Magikarp—Bounce
Nidoran-F—Sucker Punch/Super Fang
Nidoran-M—Super Fang
Poliwag—Sleep Talk
Tentacool—Giga Drain
External Links

Notes
Only female Dream World Pokemon can pass Dream World abilities.
You can only tuck in a Pokemon every 24 hours.
Changing the data will ban you from the Dream World for 24 hours. Thus, if you RNG after tucking in the Pokemon, you must attempt to do Game Sync. It will not let you on, but after this point, you can access the Dream World after 24 hours.
However, If you RNG before tucking in the Pokemon, you won't be able to access the Dream World.