I always thought there was a spark between us!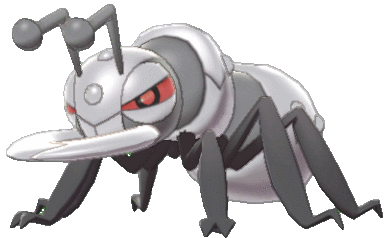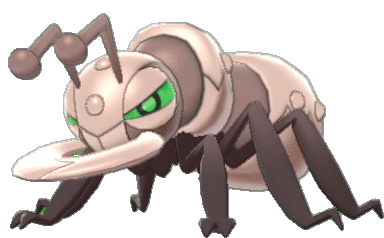 Durant @ Life Orb
Ability: Hustle
EVs: 252 Atk / 4 Def / 252 Spe
Jolly Nature
- First Impression
- Iron Head
- Superpower
- Stomping Tantrum
If you thought regular ants were annoying, this one is just as bad, maybe worse. Durant may be a tiny thing, but it certainly packs a punch with its Speed tier, raw attacking power, and decent repertoire of coverage moves. Using its impressive STAB combination of First Impression + Iron Head along with its ability Hustle, Durant forces out offensive threats and hits walls extremely hard to put them in range of 2HKOs. It can even use said Speed tier to outspeed and OHKO foes like non-Choice Scarf Zarude and Mienshao. Its coverage moves in Superpower and Stomping Tantrum annihilate foes like Stakataka and Chandelure that think they're safe from all of Durant's other moves. While not listed, Durant can be made even deadlier with Hone Claws in place of one of its coverage moves to offset Hustle's accuracy drop. Naturally, Durant will need a partner like Flip Turn Milotic to eat up Fire-type moves from Darmanitan and Volcanion and pivot on Grass-types. A partner like Zarude or Noivern, can pivot on Togekiss and bring in Durant to dispatch of it, which they greatly appreciate. Lastly, Togekiss is a great Wish passing partner to offset Durant's Life Orb recoil.
Characters
w/o spaces: 974
w/ spaces: 1172
Last edited: