Cheem-Pao






Discord Leader
The name is a bad pun, sorry!
This thread is mainly going to consist of Substitute dolls, being edited to resemble a Pokémon. Pretty simple premise. Also
feel free to give me suggestions
for which mons to do and I'll probably do it eventually! I'm down to try any really (
preferably Gen 5 or before
, as there's official sprites for easy reference). I might also share my standard pixel-arts at some point, but everyone does those right? This is way more interesting!
The quality of the edit is gonna vary from mon to mon, partially because some mons don't fit a substitute doll very well and partially because I suck, but hopefully they're enjoyable! Feel free to use these as profile pictures, but if you use them in some sort of project let me know because I'd love to see it!!
Seismitoad- My first one!

Drilbur, requested by
Lilburr
- Such a happy boi. The nose could possibly do with some fixing though.
Jirachi- The wish maker put on a few pounds, huh?
Furret, requested by beth- Not only does he walcc, he also subb
Steelix, requested by Yink- Probably the worst one but I'm amazed I managed to get a giant spiky steel snake to work as a sub.

Sandshrew, requested by
Collette
- Sandshrew works really well as a sub, having a similar body shape.
-=Anything past this was made after the thread was put up=-
Kyurem- This one took the longest of any so far, really happy with how it turned out- possibly the best but drilbur has so much personality
Mew, requested by
Aliss
- very basic but that's Mew really, it works

Heracross, requested by
Aliss
- What that horn do

Munchlax, requested by
Laurenbee
- Couldn't quite figure out how to do its 'frills' justice given the perspective but I think this conveys the mon well enough regardless

Lanturn, requested by
gum
- Weirdly shaped fish translates oddly well into strange dinosaur creature!
Cosmog, requested by
Nurul
- I wish the Gen 5 style sprite artists bothered with Cosmog

Scraggy, requested by
saut
- This one's pose kinda reminds me of sans now I look back on it

Mudkip, requested by Napp- great starter, bad meme
Golisopod, requested by
Gravelmouse
- Mom said it's my turn on the xbox
Medicham, requested by nerdathologist- This one is really trying to look angry but just looks silly
Tyranitar, requested by
AssessTheThreat
- thicctar
Archen, requested by
HONK
- Archub! I love this mon's colour scheme so much
Alakazam, requested by
S. Court
- Figuring out how much brown to use was the main challenge making this one, kept it fairly minimal
Togepi, requested by
RU Dark Dreamer Luna
- Another one where the shape of the original mon couldn't really be preserved/represented very well, but I think it turned out quite cute anyway
Psyduck, requested by Chimpact- Could have added webbed feet but I felt it was already obvious enough and wanted to preserve the Substitute feel
Blastoise, requested by Salt Blizzard- The shell was honestly a pain to rescale and fit onto a flat back, but I think it turned out well!
Meowstic-F, requested by
Famyos
- Not my best work, but at least it's recognisable and quite funny
Whimsicott, requested by
Famyos
- One of the biggest, purely because of the required mass of cotton

Scolipede, requested by me- Counters the massive Whimsicott sub above

Gengar, requested by
Chazm
- They say if you use the sub long enough, you become the sub
Volcanion, requested by Mortagon- The first sub to not have arms since Seismitoad!
Sirfetch'd, requested by
Yung Dramps
- Kiyaa!
Drampa, requested by
Yung Dramps
- Somebody made grandpa angry, didn't they?
Chandelure, requested by
Max. Optimizer
- Tried out some transparency with this one, was fun!
Houndoom, requested by
Kalalokki
- This one was tedious but I'm happy with the end result!
Azumarill, requested by
Gorfield
- The hardest part with this one was downscaling the ears and changing their angle, but even that was alright
Reuniclus, requested by
MrDerplays
- IT'S SUCH A BIG CELL AAAA
Masquerain, requested by
royesk
- ate too many borger
Swadloon, requested by
DCL10
- I still don't know if Swadloon has little arms under its leaf coat honestly

Mega Aggron, requested by
SteelixPrismGX
- These little messages feel a bit redundant sometimes
Shiny Lopunny, requested by
Kaiju Bunny
- this one's kinda unsettling for me idk, a dinosaur with rabbit ears somehow feels weirder than one with horns
Ribombee, requested by Halogen- according to all known laws of aviation this thing is never leaving the ground
Snorlax, requested by Resh- the highest HP substitute so far!
Mega Mewtwo X, requested by
pazza
- tiny baby arms
Garchomp, requested by
deetah
- you should go chomper here
Dewpider, requested by
133spike
- Ended up being easier than I thought honestly!
Celebi, requested by
Pokemonfire2
- substitutes have layers
Gible, requested by
iChili
- :gibledance:
Joltik, requested by
-DarkAlex55-
- Joltik's shape is really its defining feature so I was quite worried about this one, but it kinda works!

Ursaring, requested by
Rhuodent
- The village crusher is IN and behind a substitute wyd

Zoroark, requested by IceNinja- It looks so comfy aaa
Mareep, requested by
Brandon
- IT LOOKS EVEN FLUFFIER AAAAAAAAAA
Mimikyu, requested by
Puff Killa
- Protected twice over from any damage, also the second sub to not have proper legs
Slowbro, requested by
Scizorphobic
- Really enjoyed making the shell on this one!
Glaceon, requested by
Juuno
- GLACEON GOOOOOOONS
Cyndaquil, requested by
PotatoZ
- the fire was a challenge, I considered giving it a snout but we know how that went with Houndoom
Groudon, requested by Nerdathologist- Here comes the sun, dudududu! My thoughts on this one? "It's alright"
Froslass, requested by
Gravelmouse
- sorry PU
Diggersby, requested by
Kaif
- What those ears do tho
Alolan Vulpix, requested by
KilerKont
- this one kinda just looks silly, but that kinda works
Totodile, requested by BURN-E: looking like pogchamp

Pluffle (with Halo), requested by
taranteeeno
- scary
Larvitar, requested by
Yveltal for PU
- had to happen eventually

Stufful, requested by
Vaboh
- stuffed toy abomination
Camerupt, requested by
GenOne
- Just a regular abomination
Dragonite, requested by
yzyszn3
- stuffed toy but not an abomination! very cuddly and one of my fave mons in LGPE
Mesprit, requested by
mc_trash
- i really don't like this pokemon
Zeraora, requested by ManciniTheAmazing- i really like this pokemon
Blaziken, requested by
Rysurrection
- I had to nerf the tuft, you know what I mean
Magearna, requested by
sporeisniceaf59
- Implemented some texturing techniques I've learnt recently to make it look more metallic!
Gardevoir, requested by
Lionyx
- been a while since I ditched the legs, right?
Lucario, requested by
ncs12345
- shoutouts to the furries reading this :)

Toxtricity, requested by
Pk Thief
- i adore the colour scheme of both forms, definitely two of my fave Electrics and Poisons
Zacian-Crowned, requested by DarkBerserker- S W O R D
Togedemaru, requested by
Fusion Flare
- i love togedemaru so much
Skitty, requested by
Pixelationaire
- I also love skitty even more
Galarian Zigzagoon, requested by
Eve
- literally 3 of my favourite mons in a row i adore this little fella
Heatran, requested by
Kaitlyn
- heatrans rights
Vileplume, requested by
Chloe
- please stop clicking strength sap please please ple
Mega Absol, requested by
Rosa
- flufffffffffffffffffffffffffffff this mon is so cool
Delibird, requested by the world- hopefully this one delibird on your expectations
Decidueye, requested by
Bandkrook
- this has no right to work as well as it does.
Quagsire, requested by
PanWithQueso
- acquirethesire.mp4
Rhydon, requested by
Arcticblast
and
Plague von Karma
- the first pokemon made? that's rhydon, why do you ask?
Spinda, requested by
Collette
- anyone else absolutely adore spinda's look in the 3d games?


Deerling, requested by
Bandkrook
- :pleading_face:
Pangoro, requested by
Low-Key
- this one's a friend for sure

Kyogre, requested by nerdathologist- This one took me... a little while.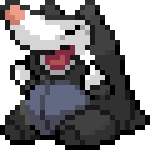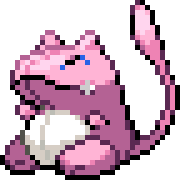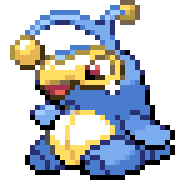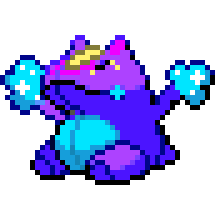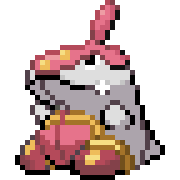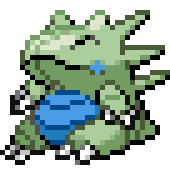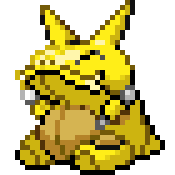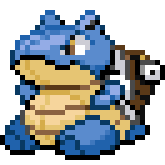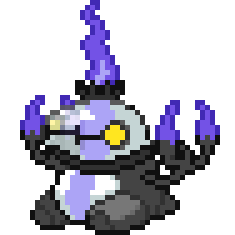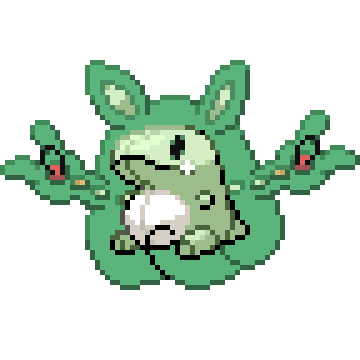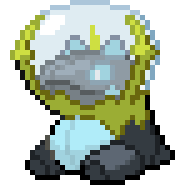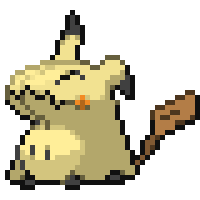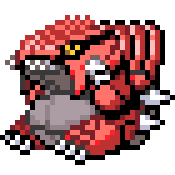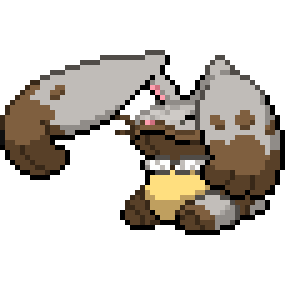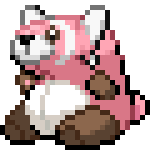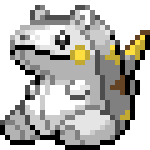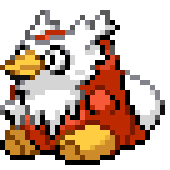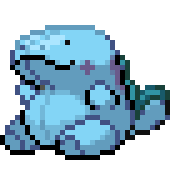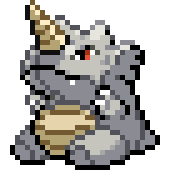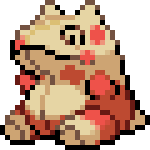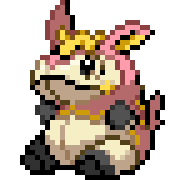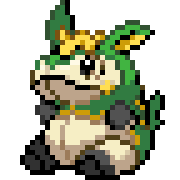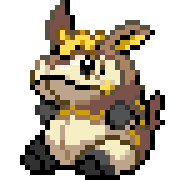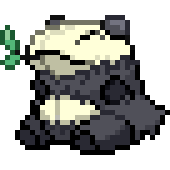 Currently WIP Subs:
Breloom
(
Bostonl1
),
Infernape
(
RahelGamer09
),
Sableye
(
Prank
),
Shiny Mega Gallade
(
Aaronboyer
),
Jigglypuff
(
Specs
),
Mega Charizard X
(
Sundar
),
Empoleon
(
TheJ3estPenguin
),
Leafeon
(
Sacrificed
),
Sceptile
(
The Thunderbirds
),
Mienfoo
(
PhantomHurious
),
Pineco
(
againa
),
Darmanitan Zen
(
SteelixPrismGX
),
Mega Gardevoir
(
Guardsweeper
),
Necrozma
(
PhotonNael
),
Tynamo
(
77star77
),
Ampharos
(
JG Juan
),
Mawile
(
Just Call Me 203
),
Shiny Butterfree
(
Aishia
),
Sneasel
(
TheRam
),
Avalugg
(
SamuelBest
),
Feraligatr
(
SectoniaServant
),
Porygon-Z
(
KellyKafka
),
Mega Salamence
(
Caspell
),
Greninja
(
BackAtYouBro
),
Flygon
(
Toy Time King
),
Gabite
(
Lego
),
Kommo-o
(
Gorfield
),
Stakataka/Ho-Oh
(
PotatoZ
),
Escavalier
(
Fantos13
),
Luxray
(
deetah
),
Victini
(
Jordy
),
Espeon
(
Alpha
),
Charizard
(
DirtyPenguin
),
Meditite
(
DirtyPenguin
),
Mega Rayquaza
(
GL Volkner
),
Teddiursa
(
Meri Berry
),
Shaymin
(
Arai
),
Empoleon
(
Empress
),
Plasmanta
(
Empress
),
Ducklett
(
Pixelationaire
),
Litwick
(
Fakee
),
Piloswine
(
zizalith
),
Swanna
(
Ho3nConfirm3d
),
Garbodor
(
DYA
),
Skarmory
(
bigtalk
),
Articuno
(
Marven Stormlight
),
Zygarde Complete
(
MegaUltra
),
Leafeon
(
Patato123
),
Mega Diancie
(
Gravelord☆luiz
),
Bellossom
(
Total Clefairy
),
Meloetta
(
Marcell
),
Bounsweet
(
Sificon
),
Metapod
(
Codraroll
),
Probopass
(
Codraroll
),
Regice
(
Icemann
),
Volcarona
(
DrPumpkinz
),
Galarian Darmanitan
(
Petuuuhhh
),
Barbaracle
(banned user lol),
Cacnea
(
Le Creme Brule
),
Golduck
(
BP
),
Hydreigon
(
Jerry the great
),
Galarian Corsola
(
Nurul
),
Galarian Weezing
(
DefRevenge24601
),
Staravia
(
Mateeus
),
Goomy
(
DreamPrince
),
Spiritomb
(
Corthius
),
Arcanine
(
RottenInfernape
),
Hippowdon
(
Estarossa
), a bunch of others that I'll add eventually because wow there's a lot
*
= probably skipping for a while
If the queue's long and you've already got a request waiting,
please wait for me to finish that one before making another!
I may also prioritise requests from people who haven't had ones before.
Last edited: