Ponyland @Waterium Z
Ability: Justified
EVs: 4 HP / 252 SpA / 252 Spe
Timid Nature
IVs: 0 Atk
- Substitute
- Calm Mind
- Scald
- Secret Sword
The mon i wanted to build my team around. To me he's so underestimated in this meta but he has many opportunitied to come (heatran mainly) and can someone 6/0 unprepared teams. Awesome double type and stats. Z water allows me to pass tanks after a CM , no more explanations i just love this mon ! :)
Landorus-Therian @ Leftovers
Ability: Intimidate
EVs: 252 HP / 4 Atk / 252 Def
Relaxed Nature
- Earthquake
- Defog
- U-turn
- Hidden Power [Ice]
Full def Lando is quite rare to see but it's very effective since intimidate is the best physicall defensive tool. This mon can come on almost all the meta , i chose relaxed nature to get the slowest u turn possible , he gives me mementum so often and is quite often my lead (far from always) HP ice of course for other landos/garchomps...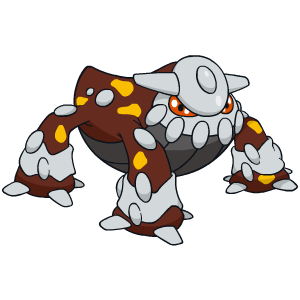 Heatran @ Leftovers
Ability: Flash Fire
EVs: 252 HP / 128 spe / 128 SpD
Calm Nature
IVs: 0 Atk
- Magma Storm
- Stealth Rock
- Toxic
- Protect
What to say about heatran? to me he's one of the 3 best mons of OU since his only real counter is himself... fits perfectly in this team since rocks are important to make deo and lele sweep. He deals easily with mons who make Keldeo struggle and can trap them.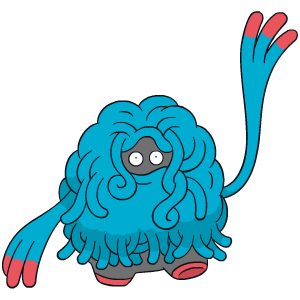 Tangrowth @ Assault Vest
Ability: Regenerator
EVs: 252 HP / 20 Def / 226 SpD
Sassy Nature
- Giga Drain
- Knock Off
- Earthquake
- Hidden Power [Fire]
I absolutely HATES this pokemon... so passive , but he fits so well i had to put him here. He's stopping almost every threat to this team , even if he's offensivly useless , knock off is always a very good move with so many item reliants mons in OU.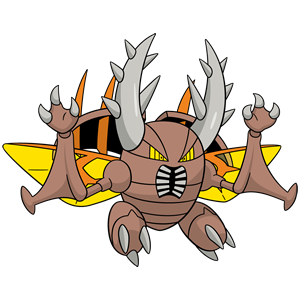 Pinsir-Mega @ Pinsirite
Ability: Hyper Cutter
EVs: 252 Atk / 4 SpD / 252 Spe
Jolly Nature
- Swords Dance
- Return
- Close Combat
- Quick Attack
A mega you don't see quite often in OU , a good typing priority , awesome talent , awesome attack and he's pairing so well with keldeo dealing with fini and bulu easily , a very important piece of this team
Tapu Lele @ Choice Scarf
Ability: Psychic Surge
EVs: 252 SpA / 4 SpD / 252 Spe
Timid Nature
IVs: 0 Atk
- Moonblast
- Psychic
- Hidden Power [Fire]
- Focus Blast
My favorite mon of this gen , he's just so so good. Since i have to kill al steel types for Pinsir to perform , lele was perfect. When i start a match i always wonder : what the opposite team has against psychic spam? or moonblast spam? he's my late game sweeper , revenge killer , or finisher
I'd like to have the advice of good players , i play since gen 5 , stopped during gen 6 and then came back. It's my first built team in this meta so what do you think of it?