INTRODUCTION
The last team i posted on this thread was actually incredibly successful on the ladder for me. Darmanitan has many uses with it's Zen Mode strategies, Corsola is incredible at walling out anything (and i mean ANYTHING. Unboosted, it can take any hit from any pokemon in the Galar Dex, ignoring Ubers). However, i've made some changes and have a few ideas on what could be a positive change with my hazard control.
Nevertheless, here is my team.
View attachment 214370

That good enough for y'all?
Okay, but in seriousness, here is...
THE TEAM

Corsola-Galar @ Eviolite
Ability: Cursed Body
Happiness: 160
EVs: 252 HP / 252 SpD / 4 Spe
Calm Nature
IVs: 0 Atk
- Will-O-Wisp
- Hex
- Strength Sap
- Whirlpool
This was the first mon i wanted to build around when previously establishing the team. Corsola is a versatile wall, with it's eviolite makes it incredibly bulky in both defenses. Strength sap gives reliable recovery, whirlpool and will-o-wisp both work as chip damage. Hex can do a strong amount of damage against threats that can't kill it at full (Dragapult especially). EV's are in special defenses; it's weaknesses are often special threats and it has wisp and strength sap to lower offenses.
In practice, this thing is immense, not a central pokemon when sweeping but it is very reliable. Not to mention the welcome surprise of whirlpooling a scarfer, disabling it's move and letting it struggle to death.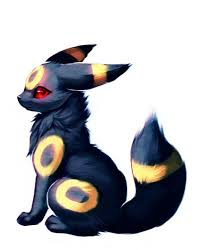 Umbreon @ Leftovers
Ability: Synchronize
Happiness: 160
EVs: 252 HP / 4 Def / 252 SpD
Calm Nature
IVs: 0 Atk
- Foul Play
- Wish
- Protect
- Taunt
I.
LOVE
. Umbreon. Why wouldn't you? fortunately, despite losing what would be incredible utility in heal bell this gen, it acts as an incredible defensive partner to Corsola. Dragapult? Switch in umbreon and foul play. Scarf Hydreigon? Switch in umbreon and get off as many wishes as you want. Taunt provides occasional utility against walls, but this thing offers better use to heal it's teammates back up. A neat trick can be to toxic a seismitoed/mandibuzz by switching in to their own toxic (granted, a better strategy before excadrill offered the immunity). Foul play can be a neat trick against some special threats with surprisingly ample attacking stats.
Darmanitan-Galar @ Salac Berry
Ability: Zen Mode
EVs: 4 HP / 252 Atk / 252 Spe
Adamant Nature
- Substitute
- Belly Drum
- Ice Punch
- Earthquake
When i first released this thing onto the meta, i didn't know how it'd fare.
It fares incredibly.
Now, i doubt i was the first to use zen mode on darmanitan, but its sure as hell become more common since i've began leading and sweeping through full teams. There's infinite opportunity with this 'mon, but here's the gist: Substitute on a move that doesnt attack you or break the sub. Belly drum down to your salac and activate zen mode. And, finally, use your neutral coverage against every non-levitate pokemon at 4* attack to, frankly, destroy. I've used it in many situations; switch-ins on toxapex and/or ferrothorn will do some good to set up on their toxic/leech seed (hope for no haze though). Another strategy is to pose as a gorilla tactics, scare something off, and sub. Unless the opponent is running priority, ditto, defensively set-up rotom wash/heat or scarf dragapult. It sometimes works well as a lead, depending on their team comp.
Yeah, i love this 'mon so damn much.
Dragapult @ Choice Specs
Ability: Infiltrator
EVs: 252 SpA / 4 SpD / 252 Spe
Timid Nature
IVs: 0 Atk
- Draco Meteor
- Shadow Ball
- Thunderbolt
- Flamethrower
To sum up this things' role, i look to a friend who suggested i remove draco meteor, for a water type coverage move. I gave it a short bit of thought, before going absolutely against.
Dragapult is a sniper. Draco Meteor, with the specs, with the investment, it comes in and OHKO's more than you may recognise. It's coverage allows for a decent coverage, even if the specs wasn't always perfect. This thing gives checks to Dracovish, something which otherwise doesn't get much coverage. This 'mon is strong in the endgame, weaving in and out with draco meteors. Solid mon, as the meta has been keen to express to us all.
It this teams' past iteration, Corviknight and Cinderace were used on this team. They have now been replaced with Ditto and Excadrill respectively.


Ditto @ Choice Scarf
Ability: Imposter
Happiness: 160
EVs: 248 HP / 8 Def / 252 Spe
Jolly Nature
IVs: 0 Atk
- Transform
It's Ditto. Simple.
This team had issues with priority and set-up sweepers. Meanwhile, corviknight was being totally outshone by Corsola.
Speaks for itself. This thing is versative as hell and i love it.
Excadrill @ Heavy-Duty Boots
Ability: Mold Breaker
EVs: 252 Atk / 4 SpD / 252 Spe
Jolly Nature
- Swords Dance
- Rapid Spin
- Earthquake
- Iron Head
Before Excadrill came in, cinderace was functioning perfectly well. It's court change was perfect for hazard control, and Sucker Punch was good for a (limited) form of priority. However, Clefable and Toxapex were proving really frustrating to deal with, and Excadrill provided different utilities against some pesky threats. Levitate? No issue. One swords dance and a rapid spin? Your opponent should be fearful. Earthquaking a rotom is so satisfying as well. Usually, keeping this alive will reward you, but im learning the mon and as such it tends to die early on.
I need advice on the team. EV spreads i am horrible at. Im sure some moves/pokemon may fit better. So
PLEASE COMMENT BELOW!!!

Thanks! -poseidon