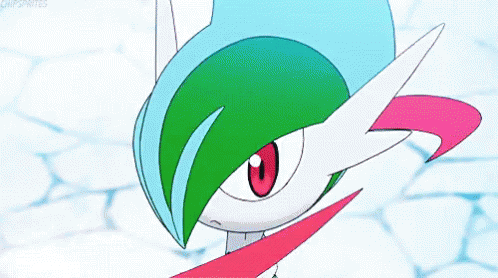 [OVERVIEW]
Fighting
========
Mega Gallade is a staple on Fighting teams by virtue of its amazing Attack stat, great typing, and setup capabilities making it a great wallbreaker. Its Psychic typing helps Mega Gallade serve as a solid check to Toxapex and Mega Venusaur, which are otherwise big threats to Fighting. After using a Swords Dance, the list of Pokemon that can switch into Mega Gallade becomes very small, as even Skarmory has a chance to be OHKOed after Stealth Rock. Mega Gallade also sits at a very solid base 110 Speed tier, allowing it to outspeed the likes of Garchomp, Keldeo, and Nihilego unless they're using a Choice Scarf. It has great coverage options, including Knock Off and Ice Punch, helping it hit threats like Slowbro and Landorus-T. Additionally, Mega Gallade is one of Fighting's only users of Knock Off, giving the team a great utility option by removing the foe's item. It can be useful against users of Choice Scarf and Leftovers. Knock Off is also a great option to use against Ghost-type Pokemon such as Jellicent and Alolan Marowak. Mega Gallade's good special bulk allows it to survive hits from the likes of Latios and Gengar, allowing it to check these Pokemon if it hasn't taken prior damage. However, while base 110 Speed is above average, Mega Gallade can be taken advantage of by faster revenge killers holding a Choice Scarf and is forced to Speed tie with important Pokemon such as Mega Latias and Mega Diancie. Mega Gallade has bad physical bulk as well, which means it cannot afford to switch into most powerful physical attackers such as Excadrill. Mega Gallade's somewhat average overall bulk can limit the amount of times it can set up with Swords Dance. Lastly, it is susceptible to strong priority moves such as Scizor's Bullet Punch and Dragonite's Extreme Speed.
[SET]
name: Swords Dance
move 1: Swords Dance
move 2: Close Combat
move 3: Zen Headbutt
move 4: Knock Off / Ice Punch
item: Galladite
ability: Justified
nature: Jolly
evs: 252 Atk / 4 SpD / 252 Spe
[SET COMMENTS]
Moves
========
Swords Dance makes Mega Gallade a threat to almost any Pokemon hoping to switch in. Close Combat is Mega Gallade's main STAB move, as it is extremely powerful. This comes at the cost of lowering defenses, however, leaving Mega Gallade open to being revenge killed. Zen Headbutt is Mega Gallade's secondary STAB move and is primarily used to 2HKO Mega Venusaur and Toxapex, which wall Mega Gallade and most Fighting teams otherwise. It's also used as a good STAB move if Close Combat is resisted, namely against Bug-types such as Volcarona. Knock Off is a great coverage option that can hit Psychic- and Ghost-types for a lot of damage while also removing their items. This is especially useful for threats like Latios. Ice Punch is an alternative coverage option that can beat Pokemon like Garchomp and Landorus while still managing to hit Latios very hard. Unlike Knock Off, it does not manage to OHKO Latios without prior chip damage, however. Finally, Shadow Sneak can be used as an option for priority that offers unresisted coverage in combination with Close Combat. It's usually very weak, however, and is merely used for getting chip damage.
Set Details
========
The given EV spread maximizes Mega Gallade's Attack and Speed, allowing it to hit as hard and fast as possible. Justified is the preferred ability before Mega Evolving, as it can allow Gallade to switch into attacks such as Knock Off and gain an Attack boost. A Jolly nature is necessary so that Mega Gallade can outspeed as many relevant offensive Pokemon as possible, giving it more opportunities to sweep. Inner Focus allows Mega Gallade to avoid flinching from attacks like Fake Out and Iron Head. Galladite is required for Mega Gallade to Mega Evolve.
Usage Tips
========
Mega Gallade is typically used early-game as a wallbreaker that can help a faster teammate such as Choice Scarf Terrakion clean late-game by beating the walls that trouble it. Similarly, if all faster revenge killers have been KOed, Mega Gallade can be used as a dangerous sweeper late-game. It is important to be selective when deciding to set up with Swords Dance instead of simply using an attack, as faster Pokemon can find various opportunities to revenge kill Mega Gallade. It should be brought out against defensive threats like Mega Venusaur and Toxapex, since it can easily 2HKO both of them with Zen Headbutt. It is recommended for Stealth Rock to be on the field early-game, as Mega Gallade's immediate attacking power forces many switches. In matchups where dangerous Choice Scarf users such as Latios and Greninja are present, Mega Gallade should be preserved, as it can survive a hit from these Pokemon and OHKO them in return. Status conditions, especially burn and paralysis, should be avoided, as they cripple Mega Gallade for the rest of the game. Additionally, Mega Gallade should not recklessly switch into special and especially physical attacks, as it is very easily worn down. Similarly, do not use Close Combat unless necessary, as the defense drops make it even more vulnerable to priority moves and revenge killing.
Team Options
========
Cobalion is an excellent team option that is able to function as a Stealth Rock setter while crippling faster threats with Thunder Wave, giving Mega Gallade a better chance to sweep. Terrakion is another great teammate that can shine against more offensive teams thanks to its ability to use a Choice Scarf and beat problematic Pokemon such as Mega Diancie. Keldeo is a very strong special wallbreaker that can break many Pokemon that Mega Gallade struggles with, such as Mega Sableye. Mega Gallade, in return, can beat Mega Venusaur and Toxapex, which wall Keldeo. Clangorous Soulblaze Kommo-o is great against more offensive teams, which Mega Gallade often struggles against. Heracross can be used in combination with Mega Gallade as a great sweeper against Psychic teams and can effectively Pursuit trap threats such as Victini after V-create. Buzzwole is another Choice Scarf user that can pivot into many physical attacks and serve as a very good Pokemon in the Psychic matchup. Breloom can beat bulky Water-types that can wall Mega Gallade such as Mega Slowbro and serve as a way to handle defensive threats such as Toxapex thanks to Spore. Choice Band Infernape can form a deadly wallbreaking core with Mega Gallade, as it can beat Mega Gallade's counters such as Mega Sableye.
[STRATEGY COMMENTS]
Other Options
=============
A set with Bulk Up and Drain Punch could be run to increase Mega Gallade's physical bulk and overall longetivity, but it misses out on the power that Swords Dance and Close Combat provide.
Checks and Counters
===================
**Mega Sableye**: Mega Sableye is an amazing counter to Mega Gallade, as it is immune to both of its STAB moves and is able to burn it with Will-O-Wisp.
**Mega Slowbro**: Mega Slowbro takes very little damage from Knock Off even after a Swords Dance boost, making it a great counter to Mega Gallade.
**Fairy-types**: Mega Gallade Speed ties with Mega Diancie and is outright beaten by the likes of Clefable, Mimikyu, and Tapu Bulu, making them excellent checks to it.
**Revenge Killers**: Faster revenge killers such as Choice Scarf Latios, Mega Lopunny, and Tapu Koko can take advantage of Close Combat's defense drops to beat Mega Gallade with their STAB moves.
**Strong Priority**: Azumarill's Aqua Jet and Dragonite's Extreme Speed deal a lot of damage to Mega Gallade, especially after Close Combat's Defense drop, making them great checks after some chip damage.
Last edited: