It's fashion








Doubles Captain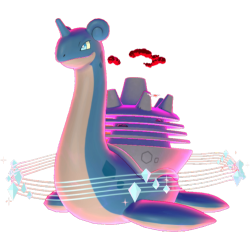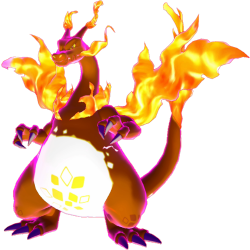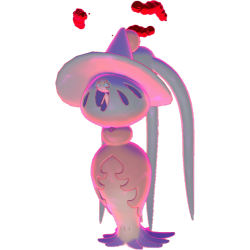 I see them staring at me
Oh I'm a trendsetter
Yes this is true 'cause what I do
No one can do it better
​
It's time for the first suspect of Generation 8, where we'll be taking a look at the Dynamax (and, as pictured above, Gigantamax) mechanic. Dynamax, at its worst, has the ability to blow up small weaknesses in teams to levels that can't be handled. Whichever team better utilizes their Max turns can run away with games by shifting momentum strongly enough that you can't come back. Various different elements of the metagame are enabled and exaggerated by Dynamax; Weakness Policy's inherent risk of taking a supereffective move is removed by doubling your HP. "Setup" Pokemon don't necessarily need setup moves thanks to Max Quake / Max Steelspike / Max Airstream, and more rarely, Max Knuckle and Max Ooze, and they retain all their attacking moves after the Max turns are over. In addition, gaining the additional offensive power from Dynamax also comes with a dramatic increase in bulk, making offensive answers that remove this threat from play very difficult to come by. These traits have made stat dropping an incredibly important part of handling an opponent's Dynamax, but even then there are offensive threats like Dragapult and Scope Lens Super Luck Togekiss that can circumvent these strategies.
However, Dynamax isn't always a gamebreaking mechanic. In many games, it's a strategic tool that elevates team synergy but requires some skill and forethought to utilitze adequately. If we had reacted immediately to generation-centric mechanics in the past like Mega Evolution, Terrains, and permanent weather, then they might not have remained despite now being recognized as manageable, salient elements. Whether you see Dynamax as the common denominator of some issues in the meta or simply an important factor to consider in SS DOU gameplay, this suspect is your chance to weigh in.
The council is not unanimous in believing that this mechanic needs to go, so this should not be seen as a joint Ban vote, but in the end we voted it to be the most pressing issue to bring to the community for input. Since Dynamax is such a large part of this metagame, it's a pretty big step to ban it. As before, there will be *no* posting requirement for this suspect, but if you are voting then you should read the other posts in the thread and discuss. Debate is wonderful and welcomed, but with a suspect thread being an important element of the forum, it will be moderated accordingly. Just make sure your post adds to the discussion around Dynamax and avoid personal jabs or unnecessary one-liners.
EDIT:
Per the suggestion made in
this post
, there will be a third option of Ban Weakness Policy when the voting thread is set up. More details can be found in the post here.
Important:
The qualification will last for a period of nine days, which will be slightly delayed so as not to interfere with DLT qualification.
Ladder Period (pending confirmation)
Start: Friday, March 27th 8:00 PM EDT (GMT-4)
End: Sunday, April 5 8:00 PM EDT (GMT-4)
​
All games must be played on the Pokemon Showdown! Doubles OU ladder on a fresh alt with a name of the form "DOUD7 (name)." For example, I might register the name "DOUD7 tree" to use during this suspect test.
To qualify to vote in this test, you must fulfill
BOTH
of the following requirements:
You must play at least 45 games
You must have a minimum GXE of 81
Dynamax will be
legal
during this suspect.
Last edited: