​
OVERVIEW​
Hey folks, this is RottenInfernape back with another RMT. This time i'm going to be building around the Fighting monotype, which is currently interesting due to the amount of types it can deal with and has vastly improved with the introduction of Pokemon Home, bringing back our servants Keldeo, Cobalion and Terrakion. This team is revolved around offense, as shown from the Pokemon above. Anyways, let's get on with Punchin' Out!
TEAMBUILDING PROCESS​






​
This team started off with Cobalion, which is the rocker of the team and provides great support on Fighting teams by being able to check most Fairy types with its Steel typing. It's also able to switch out with Volt Switch and go into its teammates, therefore gaining momentum.






​
Terrakion is the primary wallbreaker of the team and is a great speed control with Choice Scarf. It is also able to deal with Flying types thanks to its solid Rock/Fighting typing and has some great coverage moves to back the team up such as Earthquake.






​
Pangoro can deal with Psychic types thanks to it's dark typing and is a threatening sweeper with Swords Dance. It also gives the team priority with Bullet Punch which is also able to improve matchups with Fairy types and has some reliable recovery with Drain Punch.






​
Hawlucha is one of the best late-game cleaners to offer thanks to Swords Dance making it a threatening sweeper along with Unburden, making it a reliably fast threat, outspeeding even the likes of Ditto on normal teams. It also greatly provides the team with a Ground immunity.






​
Keldeo is the primary special wallbreaker of the team and is able to benefit greatly under rain teams with its boosted water type STAB moves.






​
Kommo-o is the last sweeper on the team and is able to switch into a number of Pokemon such as Cinderace and choice-locked Dragapult and clean the rest of the team with Clangorous Soul. Thanks to its Dragon typing, it also has a good matchup against other Dragon teams.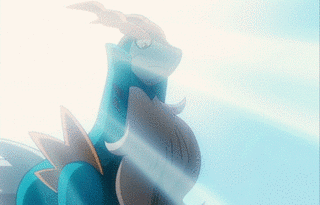 Cobalion @ Leftovers
Ability: Justified
EVs: 4 HP / 252 Atk / 252 Spe
Jolly Nature
- Stealth Rock
- Close Combat
- Volt Switch
- Iron Head
Cobalion's good speed, great typing and decent bulk and access to Volt Switch allow it to differentiate from other leads such as Kommo-o. Stealth Rock is it's main move and makes the opposing team take chip damage which can limit switching and increase winning possibilities for this team. Close Combat and Iron Head are the primary STAB moves that make Cobalion great, especially Iron Head, as it is able to OHKO Clefable, Hatterene, etc. as well as Gardevoir on the switch-in.Volt Switch is used to give momentum to its teammates.
Terrakion @ Choice Scarf
Ability: Justified
EVs: 252 Atk / 4 SpD / 252 Spe
Jolly Nature
- Stone Edge
- Close Combat
- Earthquake
- Rock Slide
Terrakion is the choice scarfer of the team and a great wallbreaker thanks to it's high attack, speed, good typing and great moves. Notably, it's ability, Justified allows it to switch into dark types moves such as Foul Play Mandibuzz and boost it's attack by 1, making it even more threatening offensively. Stone Edge and Close Combat are strong STAB moves that are able to kill Pokemon such as unboosted Corviknight, possibly 2HKO Melmetal, and more. Earthquake can help with Electric types and is a great coverage used to hit many Pokemon, and Rock Slide is a weaker version of Stone Edge but is more accurate and safer to use.
Pangoro @ Life Orb
Ability: Iron Fist
EVs: 252 Atk / 4 SpD / 252 Spe
Adamant Nature
- Swords Dance
- Knock Off
- Drain Punch
- Bullet Punch
Pangoro is an amazing breaker and has great matchup with Psychic types as it is able to cripple them with Knock Off. Swords Dance is it's main move used to be more threatening. Drain Punch is it's most reliable move, as it is not only boosted by Iron Fist but gives it recovery. Finally, Bullet Punch is priority and is able to kill off Fairy types at +2 such as Clefable, Alolan Ninetales, Hatterene, etc.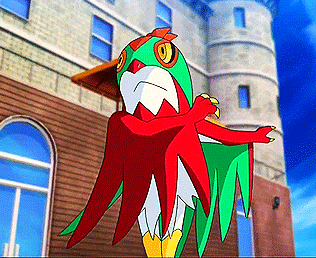 Hawlucha @ White Herb
Ability: Unburden
EVs: 252 Atk / 4 SpD / 252 Spe
Jolly Nature
- Swords Dance
- Acrobatics
- Close Combat
- Taunt
Hawlucha, as I mentioned before, is a great late-game cleaner and is used to sweep up teams with it's great combination of Fighting and Flying STAB moves. It's main niche in getting Unburden up is using Close Combat to activate White Herb. Taunt is used to prevent slower Pokemon such as Toxapex or Mandibuzz from wearing down Hawlucha and to prevent other roles such as Defogging. Swords Dance is why Hawlucha is such a great cleaner, as it's attacks are much stronger. Close Combat is powerful STAB and the main move for activating White Herb and Unburden. Hawlucha is kept in check by the likes of Aegislash, so it must be aware of when to sweep.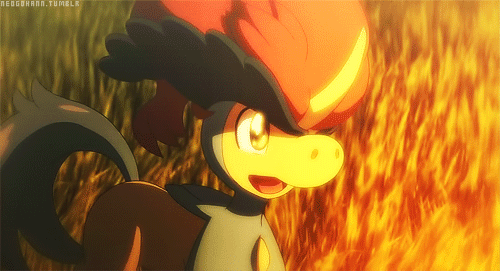 Keldeo @ Choice Specs
Ability: Justified
EVs: 252 SpA / 4 SpD / 252 Spe
Timid Nature
IVs: 0 Atk
- Aura Sphere
- Secret Sword
- Hydro Pump
- Toxic
Keldeo is a great special wallbreaker on any Fighting team thanks to its Choice specs boosted power and its water typing, making it able to perform greatly under rain teams. Aura Sphere is used to OHKO Melmetal and other physical walls who dont appreciate taking a hit from Aura Sphere and Hydro Pump. Secret Sword is used to hit more special walls that target toward Keldeo. Finally, Toxic cripples other walls and threatening Pokemon until they faint.
Kommo-o @ Throat Spray
Ability: Soundproof
EVs: 252 SpA / 4 SpD / 252 Spe
Timid Nature
IVs: 0 Atk
- Clangorous Soul
- Clanging Scales
- Flamethrower
- Flash Cannon
Kommo-o is another great special sweeper to offer on Fighting teams thanks to Clangorous Soul, boosting all of it's stats by 1 as well as the additionally new move, Throat Spray, making it's Special Attack +2. Clanging Scales is able to OHKO many Pokemon that dont resist the move, while Flamethrower is used to hit Steel types, while Flash Cannon is used to hit Fairy types that threaten Kommo-o. However, Kommo-o dosent enjoy switching into certain Pokemon, such as Fairy types. Kommo-o might also switch into variants of Corviknights not carrying Brave Bird. Mandibuzz is a required option to get rid of, as it can tank even a Clanging Scales from Kommo-o.
Well, that's the team! Feel free to give any feedbacks! Thanks for reading!
Cobalion @ Leftovers
Ability: Justified
EVs: 4 HP / 252 Atk / 252 Spe
Jolly Nature
- Stealth Rock
- Close Combat
- Volt Switch
- Iron Head

Terrakion @ Choice Scarf
Ability: Justified
EVs: 252 Atk / 4 SpD / 252 Spe
Jolly Nature
- Stone Edge
- Close Combat
- Earthquake
- Rock Slide

Pangoro @ Life Orb
Ability: Iron Fist
EVs: 252 Atk / 4 SpD / 252 Spe
Adamant Nature
- Swords Dance
- Knock Off
- Drain Punch
- Bullet Punch

Hawlucha @ White Herb
Ability: Unburden
EVs: 252 Atk / 4 SpD / 252 Spe
Jolly Nature
- Swords Dance
- Acrobatics
- Close Combat
- Taunt

Keldeo @ Choice Specs
Ability: Justified
EVs: 252 SpA / 4 SpD / 252 Spe
Timid Nature
IVs: 0 Atk
- Aura Sphere
- Secret Sword
- Hydro Pump
- Toxic

Kommo-o @ Throat Spray
Ability: Soundproof
EVs: 252 SpA / 4 SpD / 252 Spe
Timid Nature
IVs: 0 Atk
- Clangorous Soul
- Clanging Scales
- Flamethrower
- Flash Cannon
Last edited: