♦♣♥♠





Moderator
Matches should be played on PS Main server on smogtours

Schedule your matches please, reserve the right of calling an activity or dead game based on general scheduling guidelines.

PLEASE POST REPLAYS OR AT THE VERY LEAST SAVE THEM, MANDATORY BTW
Semi-Finals:
US West(4) vs (4)Canada + Central


SM: bkdrew vs Odd Della Robbia
SM: blarghlfarghl vs Bebo
SM: rozes vs Killintime
SM: z0mOG vs UltraBallz
ORAS: Ajna vs Kink
ORAS: TSR vs KingKdot
BW: Meru vs Amaroq
BW: ima vs EviGaro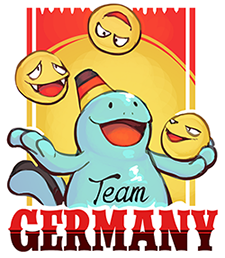 Germany(3) vs (5)Asia + World


SM: BelmontGabriel vs yjh971203
SM: neomon vs Lopunny Kicks
SM: esche vs roman
SM: Necrozma vs Xiri
ORAS: Gefährlicher Random vs Averardo
ORAS: soTsoT vs J0RIS
BW: DnB vs Chill Shadow
BW: Melle2402 vs byronthewellwell
​
Phenomenal matchups. Lets see which are the teams that are gonna reach finals.

Deadline for this round is going to be Monday at 3:00 PM GMT -5, could be earlier if matches get done.

May be the best team win. Cheers!
Last edited: