Sincerely




RMT Leader






Introduction
Howdy, my name is Team Pokepals (soon to be TPP) and I'm here with an RMT for my 1K post. When I first started on smogon, my first post was in the RMT section and I wanted to make the official 1000th post in the section I started with. In my 3 years on here, I've had my fair shares of ups and downs, and the reason I'm still here today is because of the countless friends I've met across both PS and Smogon. I've been close to quitting multiple times and I've had a lot of friends quit over the years, and though the parting hurts, it pays to still be here today. I know I'm not that smart or great at mons or worth talking to or worth dealing with, but I'm truly grateful for those that have put up with me over the years. I could probably go on forever, but no one likes reading a massive block of text, so I'll just cut to the team and throw in the shoutouts at the end. The title and the song are both from Violet Evergarden, which I probably overhype, but it's something I really enjoyed and has been one of the best things for me in 2018. Dragon Ball Super was the other best thing for me this year and I decided to include a little bit of both in this RMT. I honestly spent over a week of trying to coming up with a good and unique enough team to use, and this is what I ended up with. Hope you enjoy :]​

I was building another team and asked a friend for feedback, and they recommended Mega Heracross, and so I decided to build around it. It's a fun solid mon that can Sub up against Lando and can potentially 1HKO Clefable after setting up SD. I enjoy using Sub to set up on stuff in general, so this mon was kind of a good fit for me. That and it's blue.


Clefable is a common switch in to both and I wanted to use Greninja to help KO it for Heracross to pressure the opponent. Greninja also appreciates Heracross being able to pressure or KO switch ins like Gastrodon.



Heatran was added as a direct counter to Clefable and works well in general with Ash Greninja. Heatran also gives Heracross a chance to switch in against Zygarde, as Zygarde will come in against Heatran and after nailing it with Toxic or Magma Storm, I can go freely into Heracross and get a Sub up.




Team had no answer to Koko nor Ash Greninja and AV Bulu does just that. It also gives an answer to Mega Latios and can also switch into Tapu Lele and Alakazam.





This is OU so you were bound to find a Lando-T. Gives me a Defog user, an option against Hawlucha and physical mons like Medicham, electric immunity, and a revenge killer that provides momentum.






I actually added Clefable + Lando at the same time since together they handle Medicham, Zygarde, Hawlucha and most physical attackers. Clefable gives me Stealth Rock, Wish support for the rest of the team and can switch into Gastrodon and Zapdos and support the team.

In Depth Analysis

Heracross-Mega (M) @ Heracronite

Ability: Skill Link
EVs: 64 HP / 252 Atk / 16 Def / 176 Spe
Adamant Nature
-

Substitute


-

Swords Dance


-

Close Combat

-

Rock Blast

​
Heracross is a great mon for bulky offense as it able to provide defensive utility against common threats while also putting a ton of offensive pressure on the opposing team. Substitute is really nice because you have lots of chances to set one up, and after you get a KO, you're not immediately forced to switch out from a revenge killer. Heatran and Torn-T and Zapdos can all come in to force you out, but with a Substitute, you can most likely get a 2nd KO or deal a lot of damage. Swords Dance is needed to allow Heracross to break Clefable, Toxapex, Lando-T, Coil Zygarde and Mega Scizor. Close Combat + Rock Blast is perfect coverage and you won't really need more than that unless you're willing to sacrifice SD or Substitute, both of which are invaluable. EV spread allows Sub to survive a HP Ice and EQ from Lando-T, unless they have Attack EV's, which would cause it to be a roll. 176 speed outspeeds max speed Pelipper to help with the rain matchup.

Greninja-Ash @ Waterium Z

Ability: Battle Bond
EVs: 252 SpA / 4 SpD / 252 Spe
Timid Nature
-

Hydro Pump


-

Dark Pulse

-

Water Shuriken




-

Work Up

Ash Greninja is really fun to use thanks to its speed tier and offensive potential to pressure opposing teams. Standard Ash Greninja's are choice locked, and I've always hated forcing myself to make a 50/50 while choice locked, as you could either KO the opponent in front of you, try and KO a switch in or set up Spikes. That and once you click a move, the opponent can basically force you out by going another mon that resists the move you chose. That last point is actually easy to abuse by not running choice specs, and with a Z move, you're able to net some surprise KO's. Work Up was chosen to make up for the loss of power from not running Choice Specs, and it also allows you to 1HKO Clefable with the Z move. Waterium Z can also 1HKO Mega Scizor after you transform and Torn-T also drops to Waterium Z unless they have bulk. The reason I chose Water Shuriken over Spikes is because with most teams relying on Lando-T as their scarf mon, if you're able to have Water Shuriken without being choice locked, then that prevents them from revenge killing you, which can be huge for some games once their main switch ins are gone. The reason I don't have Spikes is because between Clefable, Torn-T, Mega Latios, Lando-T, and Wish support, it doesn't seem as valuable as it used to be. There's a lot more Defog now and I'd rather double into Heracross or Heatran to force things out. Greninja is also useful as a Dark type, as you're able to potentially switch in against Medicham's Zen Headbutt, Lele's Psychic moves and Mega Latios's Psychic. It's risky no doubt, but it's still an option.

Heatran (M) @ Leftovers

Ability: Flash Fire
EVs: 252 SpA / 4 SpD / 252 Spe
Timid Nature
IVs: 0 Atk
-

Magma Storm


-

Earth Power


-

Taunt

-

Toxic

Heatran is really good in the meta right now, being able to trap and cripple every switch in with Toxic and Taunt. It's here to switch into Clefable and handle Steel-types like Mega Scizor and Magearna. It can also trap Toxapex and Chansey for Greninja, and switch into Torn-T if necessary. Losing leftovers sucks, but it's not entirely bad because Clefable can heal it up with Wish. It's also nice for switching into Mega Mawile and it's nice to double into for Greninja's switch ins, which aside from Gastrodon, you'll be able to force out and hit another switch in with Toxic. From there you'll probably go Clefable or Heracross and the cycle should continue until Heracross breaks everything or until you miss a move.

Tapu Bulu @ Assault Vest

Ability: Grassy Surge
EVs: 248 HP / 80 Atk / 36 Def / 76 SpD / 68 Spe
Impish Nature
-

Horn Leech


-

Wood Hammer


-

Stone Edge

-

Nature's Madness

Bulu is here to switch into Tapu Koko, Mega Latios, Ash Greninja, Tapu Lele and opposing Tapu Bulu at times. EV spread allows it to avoid 2HKO's from Specs Lele's Psyshock and Psychic. It also outspeeds Tyranitar that have 176 Speed. Stone Edge was chosen over Close Combat to hit Torn-T, Zapdos, Mega Pinsir, Volcarona and Charizard (if you face one). The other 3 moves are standard and for this team, Bulu needs to be healthy in order to avoid being pressured by Ash Greninja and Tapu Koko, so be careful with it.

Landorus-Therian @ Choice Scarf

Ability: Intimidate
EVs: 96 HP / 136 Def / 24 SpD / 252 Spe
Jolly Nature
-

Earthquake


-

U-turn


-

Defog

-

Hidden Power [Ice]

Lando is here to provide an Electric resist, Defog, defensive utility with Intimidate, and act as a revenge killer/speed control. The moveset is pretty standard, with Earthquake + U-turn to revenge kill and grab momentum, and HP Ice to handle Zygarde, opposing Lando-T and Hawlucha (kind of). I went max speed to outspeed other Lando-T or at least speed tie. HP and Defense EV's allow Lando to avoid a 2HKO from Choice Band Zygarde with Stealth Rock, and the 24 SpD EV's allow Lando to survive a Draco Meteor from Mega Latios without rocks (with rocks it goes from 93.8% to 75%). The chance for non choice specs Lele to 1HKO with Psychic with Stealth Rock on the field also goes down from 31.3% to 12.5%. Intimidate is extremely helpful with handling physical attackers, and most of the time you can send in Lando and then U-turn into Clefable or Heracross or Bulu. You could also go with 208 Speed to outspeed Hawlucha if they don't get the Unburden boost and then dump the rest of the EV's somewhere else.

Clefable (F) @ Leftovers

Ability: Magic Guard
EVs: 252 HP / 252 Def / 4 SpD
Bold Nature
IVs: 0 Atk
-

Wish


-

Soft-Boiled


-

Stealth Rock

-

Moonblast

Clefable is one of the best support mons in the tier and it's here to provide Stealth Rock, Wish support, and defensive utility by checking Mega Medicham, Choice Banded Hoopa (or at least tanking/discouraging Hyperspace Fury), Zygarde, and Hawlucha. It also switches into Torn-T and against passive attackers like Gastrodon and Zapdos. Max defense is run to handle physical threats like Hawlucha and Medicham as well as possible.
Alternate Options
Just wait until someone rates this team
. If you're not capable of wielding a Non Choice Specs Ash Greninja and think it's the only set in existence worth using, you're free to do so. Just put the Z move on Heatran and you'll probably be fine. There's like 9000 Scarf Lando-T EV spreads, so if you have a better one, feel free to use it.

Threat List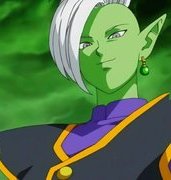 SM OU can be annoying with how matchup is. Some games you'll be fine and others you'll be in a tough position before it even begins. Here are some of the more annoying mons/sets to watch out:

- I'm not kidding when I say that Greninja, Lando-T and my own Heatran are the only switch ins to this thing. It can technically come in against everything except Greninja and Heracross behind a Sub (which is part of the reason I really like Sub), so be careful when facing it. Dodging Magma Storm more than 5 times will most likely work but it will also piss off your opponent.

- It technically can't set up unless it's on Lando-T or Clefable, but it's still really dangerous as Ash Greninja's basically the main revenge killer for this.

- Don't let Bulu die. You got Lando-T and Ash Ninja to revenge kill and Heatran to tank a hit, but be careful.

- Don't let Bulu die. This one's a bit more manageable because it's always choice locked, allowing Lando-T to revenge kill it. If it's not choice locked and Bulu is dead, then your best bet is Clefable and/or dodging Hydro Pump.

- You got Heracross to tank everything except Smart Strike, and if it's scarfed, you got Heatran as well, but once those 2 are gone, you're in for a lot of Leaf Blades.

- Scarf Lando-T + Clefable can kind of work, but this thing is still a huge pain. Sometimes you can risk going hard with Greninja into a Zen Headbutt or Ice Punch, but it's still incredibly risky. It has a 44.7% chance to 2HKO Clefable without Intimidate, and so try and get Lando-T to drop it's attack before going into Clefable if possible.

Replays

I don't play too much nor do I ladder, so I apologize for the low number of replays. I'll try and get more when I can. Second game I misplayed a little bit but also got a bit unlucky but it's still a good replay of seeing the team in action against a fatter build.






https://replay.pokemonshowdown.com/gen7ou-743095616











https://replay.pokemonshowdown.com/gen7ou-743006835






Closing Thoughts
This isn't the greatest team, but it's not that bad either. I know it's easy to blame matchup (which in SM OU is more annoying than before), but we just gotta make the most of it and do our best. Generally I tend to worry too much about being judged for everything to where you could say it's like social anxiety and I'm like that irl too. However, with this team, I don't care much if you hate it or like it. It's something slightly original, something fun, and it works for me. I'm curious to see how raters can improve this team, so I'll be looking forward to seeing feedback from them. You're free to make whatever adjustments needed to make it feel more comfortable to use. Just having other people use the team is enough to satisfy me. Hope you guys enjoy.
Heracross-Mega (M) @ Heracronite
Ability: Skill Link
EVs: 64 HP / 252 Atk / 16 Def / 176 Spe
Adamant Nature
- Substitute
- Swords Dance
- Close Combat
- Rock Blast

Greninja-Ash @ Waterium Z
Ability: Battle Bond
EVs: 252 SpA / 4 SpD / 252 Spe
Timid Nature
- Hydro Pump
- Dark Pulse
- Water Shuriken
- Work Up

Heatran (M) @ Leftovers
Ability: Flash Fire
EVs: 252 SpA / 4 SpD / 252 Spe
Timid Nature
IVs: 0 Atk
- Magma Storm
- Earth Power
- Taunt
- Toxic

Tapu Bulu @ Assault Vest
Ability: Grassy Surge
EVs: 248 HP / 80 Atk / 36 Def / 76 SpD / 68 Spe
Impish Nature
- Horn Leech
- Wood Hammer
- Stone Edge
- Nature's Madness

Landorus-Therian @ Choice Scarf
Ability: Intimidate
EVs: 96 HP / 136 Def / 24 SpD / 252 Spe
Jolly Nature
- Earthquake
- U-turn
- Defog
- Hidden Power [Ice]

Clefable (F) @ Leftovers
Ability: Magic Guard
EVs: 252 HP / 252 Def / 4 SpD
Bold Nature
IVs: 0 Atk
- Wish
- Soft-Boiled
- Stealth Rock
- Moonblast
Last edited: