Hello !
This is my brand new team. This one is based on a duo of Sweeper, Bisharp and Volcarona, that I tried to accompany as well as possible.
[Presentation]





OFFENSIVE DUO
N°1 Bisharp
: One of my favorite Pokemon, it's on him that I started to build the team. Dangerous sweeper and Wallbreaker, it is a fearsome Pokémon that can easily sweep away an entire team if given the opportunity to place even one Sword Dance.
I don't have anything special to say about it, I'll dwell more on its companions, who are there to allow it to shine.
N°2 Volcarona
: Second central Pokémon in the team. As for Bisharp. Not much to say, except that even without trying to Sweep, it makes an excellent partner for Bish by being able to eliminate a lot of troublesome counter.
DEFENSIVE DUO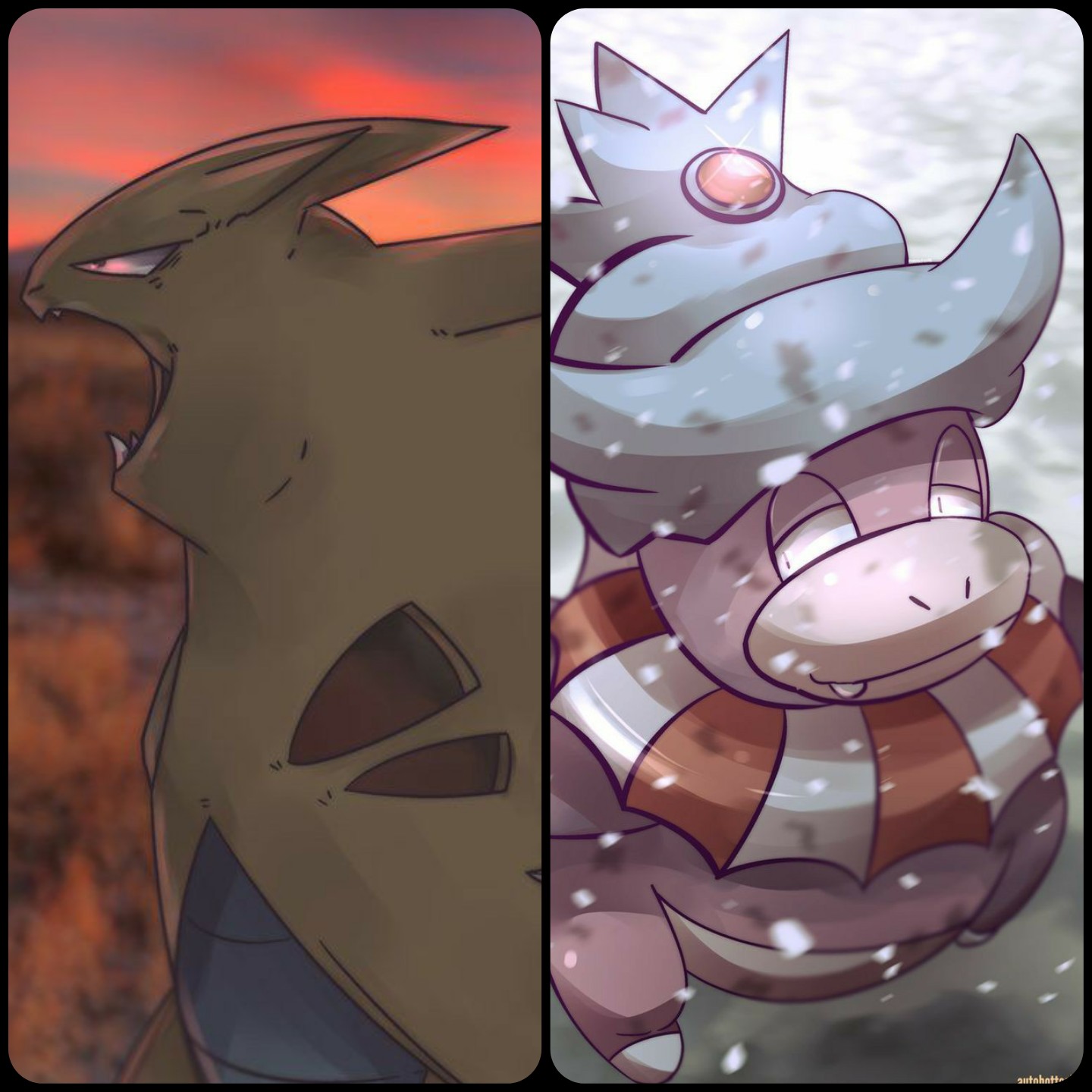 N°3 Slowking
: Essential partner, as much for Bisharp as Volcarona. Not only his double type allows him to come on the common weaknesses of my sweepers, but his main asset is his access to the Future-Sight + Teleport combo, which allows him to pivot while maintaining an offensive pressure, which sometimes forces the opponent to switch, thus creating opportunities to place one of my two sweepers.
N°4 Tyranitar
: At the beginning, he was mainly used to put the rocks. But Tyranitar quickly proved to be an excellent wall to come on the rock and fire weaknesses of my sweepers. Its access to Lightning Cage also makes their job easier and its earthquake coupled with its rock stab are ideal for dealing with Heatran and other flying Pokemon that get in the way of Pyrax.
WALLBREAKER
N°5 Dragapult
: I find that this team lacks a bit of offensive pressure. This flaw is corrected with Draga specs, which is able to weaken (or knock out) physical walls that bother Bisharp a lot. I chose to put Hydrocanon instead of Flamethrower, to be able to handle Heatran.
PIVOT
N°6 Thundurus-T
: Last member of the team. At this stage of the build, I realized that I had weaknesses that were too disabling.
Double weakness combat, double weakness ground, and an electric weakness. So I decided to add a Fulguris-T to repair the problem.
Both very powerful offensively and with a correct speed, Thundurus is an excellent offensive pivot, marrying very well with Slowking and Tyra.
His set is the one you can find on the normal form Thundurus, but I preferred his Totemic form because it offered a welcome imunity to the electric type. I also opted for the Grassknot attack to be able to surprise the ground Pokémon, especially Swampert, Hippodown and others.
Past:
https://pokepast.es/d2b9c60321b02c0a
Thank you in advance for your advice.
Fanart : Matteo Benetti, AutobotsTesla, Diego Mota.
Last edited: