approved by Nayrz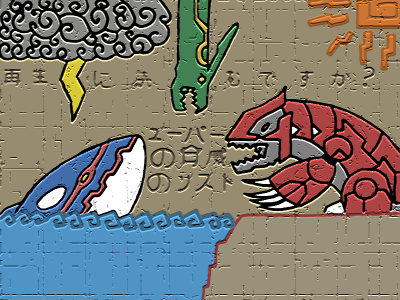 Hi I'm Jase Duken! Throughout my time in Ubers I have noticed that a good chunk of newer players do not know how to effectively team build or have no access to good creative teams to get started with. In an effort to rectify that, I have joined with several experienced Uber builders to host this team building workshop. Here users can post Pokemon sets / cores that they would like us to build a team around and one of us can reply with their team and the team building process we used so the requester can see our thinking processes and get ideas on how to build their own teams in the future. It'd also be nice if users could reply their experiences with the teams, during ladder matches or tournaments, and provide replays of them battling with it
Teambuilders
Rules:
Jase The World
Royal1604
The Dovahneer
Alkione
Holy Ghost
Terracotta
Jhonx~
​
Have about a one paragraph description with the set / core you want us to build around and a slight idea of what kind of team you want the end result to be. Also, actually have the set(s) you want us to use in your post. This makes the process of building teams faster for all of us here.​

Do not post asking us to make use of unviable Pokemon. This is not a competition to see how good we are at team building; this is us trying to educate people on what is good and how to build effective teams. (Think C or above in the viability rankings)​

Please note that we can choose to ignore requests for extremely generic pokemon and/or cores as well as cores that have already been built around. Be sure to check this post to avoid breaking this rule!​

Do not flame people for asking for a certain Pokemon or that they can't build one themselves.​

Each user is allowed one request every 7 days and any user found requesting multiple will have their post deleted and may see further punishment.​

Any core / pokemon submitted has a 7-day reservation period. If yours is not reserved by that time, it'll be removed for the reservation list, and disregarded (this could be for any reason, i.e. bad sets, the pokemon aren't very viable, ect.)​

Please remember that these teams are first drafts and as such will not be perfect. Edit them as you please.​

You are free (and highly encouraged) to suggest and post changes / critiques you've made to already posted teams that you feel improve them.​

However, you are not allowed to post your own teams here to have us modify them. We're here to build new teams, not modify older ones. If you want your own teams critiqued and modified, post them in the RMT forum, not here.​

Please do not ask to become a builder, I handpick the list​

If you request a team / pokemon / core that is already listed in the OP you'll be blacklisted from requests for a week. It takes less than a minute to check. It's your job to check, not ours. Don't be lazy.​

Workshop Archive
​
Last edited: