Eternally blessed by God

VGC Leader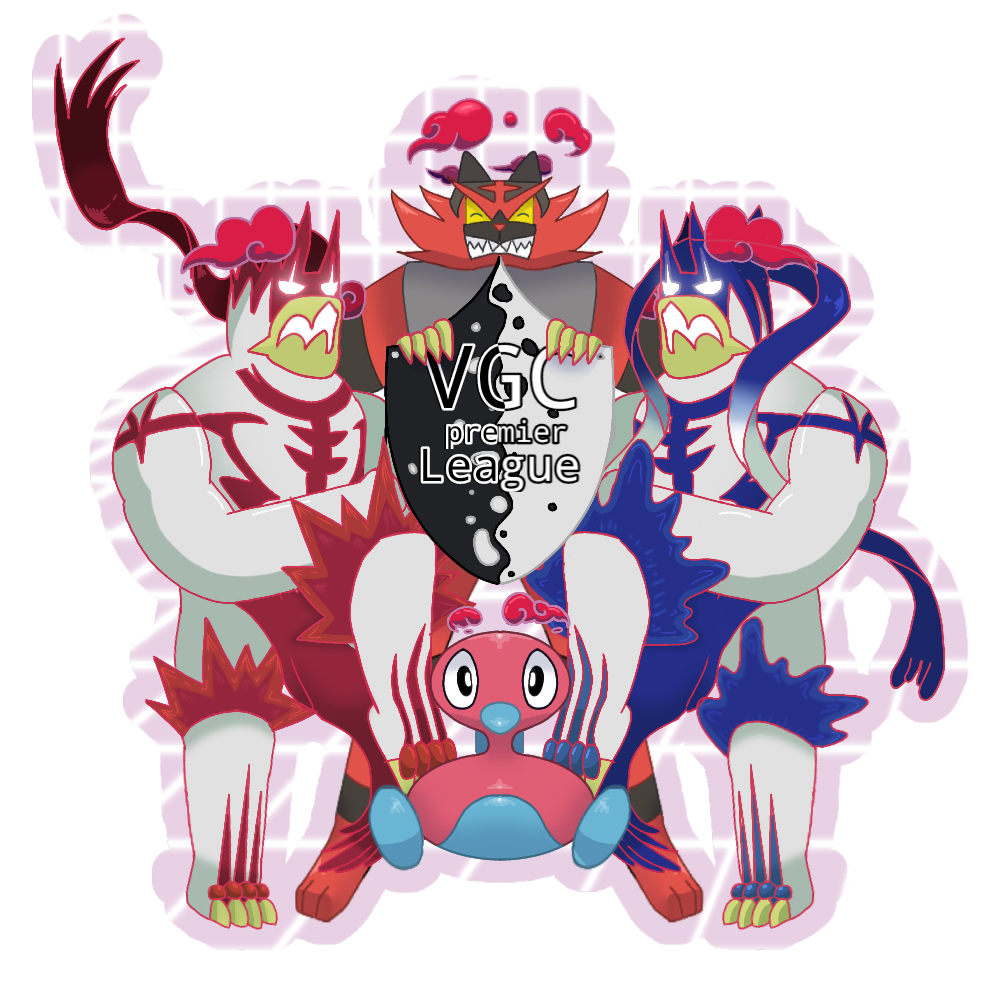 I am an impatient person so manager signups are going up now!
VGC PL III Overview:
8/10 teams to play in an 8v8 regular season, followed by a 7v7 playoffs stage featuring the top 4 teams
Format overview is as follows:

x5 SV Regulation C
x1 SwSh Rotation between VGC 2020 (Series 5), VGC 2021 (Series 7/9), and VGC 2022 (Series 12)
x1 SM Rotation between VGC 2017, VGC 2018, and VGC 2019
x1 extra SwSh or SM rotation based on above poll + signup popularity

120k budget for a min of 11 players, no max player cap

Bidding prices start at 3k

Each team can have 3 managers, two of which can be bought for a TBD price (be prepared for only 1 allowed to play)
Trades for players can happen until the start of Week 1
No retains from previous iterations
Standings will follow a points system, 2 points for a win, 1 point for a tie, 0 for a loss. (Tiebreakers will be specified in Admin Thread later)
All SV games are to be played in the Open Team Sheet format, old gens are Closed Team Sheet
As a manager team, your responsibilities will be:
attending the draft and selecting an eligible team of players
sending rosters to the commissioner on time weekly (Aldrich is not as kind as me so you better submit them on time
resolving any conflicts that arise
motivating your team to have a great season!
The managers will be picked by the commissioner (hi that's me),
Aldrich
, and any VGC forum moderators who are not participating in VGC PL III (probably none)
Signup Format:
Name:
Team Name:
Relevant Social Media:
Timezone:
Co-manager(s):
Why should you be selected to manage?:

Example Signup 1:
Name:
Eeveon7
Team Name:
Mossdeep Mudkips
Relevant Social Media:
https://twitter.com/Eeveon7
, Eeveon7♪#6561
Eeveon7
on Smogon
Timezone:
GMT-4
Co-manager(s):
Imagine having friends
Why should you be selected to manage?:
Because I'm bad at the game
I've been a part of many other VGC team tours before, including every iteration of VGC PL. I am competent at creating (slightly) comprehensive spreadsheets for scouting/tournaments, in addition to having positive chat presence. I'm also the world's best bench-warmer.
Manager Signups: April 17- April 23
Player Signups: April 14 - April 28.
Draft: TBD
Week 1: May 8 - May 14
Week 2: May 8 - May 14
Week 3: May 15 - May 21
Week 4: May 22 - May 28
Week 5: May 29 - June 4
Week 6: June 5 - June 11
Week 7: June 12 - June 18
Week 8: June 19 - June 25
Week 9: June 26 - July 2
Semifinals: July 3 - July 10
Finals: July 11 - July 17
Last edited: