Diancie-Mega @ Diancite
Ability: Magic Bounce
EVs: 4 Atk / 252 SpA / 252 Spe
Naive Nature
- Rock Polish
- Moonblast
- Diamond Storm
- Earth Power
Diancie Mega not much to say about her , except i run rock polish in place of HP fire or calm mind. Rock polish can surprise teams and most of the time you'll face revenge kill with priority with this mon so calm mind seemed useless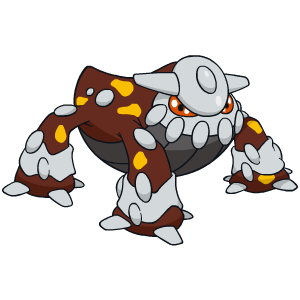 Heatran @ Leftovers
Ability: Flash Fire
EVs: 252 HP / 128 spe / 128 SpD
Calm Nature
IVs: 0 Atk
- Stealth Rock
- Magma Storm
- Toxic
- Protect
The best mon of the meta to me , and the SPD tran fitted perfecly in that team , i wanted to play earth power but toxic and sub are so useful... if someone can help me with the set i take it !
Landorus-Therian @ Leftovers
Ability: Intimidate
EVs: 252 HP / 4 Atk / 252 Def
Relaxed Nature
- U-turn
- Defog
- Earthquake
- Hidden Power [Ice]
Full def lando deals with so much mons in the meta ! relaxed nature is here to have the slowest u turn possible and have the advantage of the switch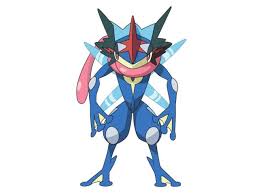 Greninja-Ash @ Choice Specs
Ability: Battle Bond
EVs: 252 SpA / 4 SpD / 252 Spe
Timid Nature
- Hydro Pump
- Dark Pulse
- Water Shuriken
- Ice Beam
Not much to say , vry well known mon , one of the best at this moment. I chose ice beam over u turn or spikes cause i already have a good amount of volt turn and ice beam can catch bulus on the switch.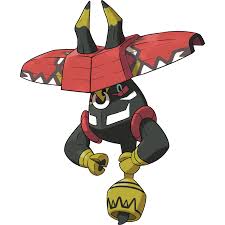 Tapu Bulu @ Rockium Z
Ability: Grassy Surge
EVs: 96 HP / 252 Atk / 160 Spe
Adamant Nature
- Swords Dance
- Horn Leech
- Superpower
- Stone Edge
Bulu is a very solid mon , he's my check to many threats of the meta. I tried many sets for him (assault vest , defensvie lefto , even bulk up) but the SD Rock Z was the best in that team , it destroys zapdos or tornadus on the switch and damages surprisingly good on Celesteela (if you have a better EV repart, I take it ! )
Xurkitree @ Choice Scarf
Ability: Beast Boost
EVs: 252 SpA / 4 SpD / 252 Spe
Timid Nature
IVs: 0 Atk
- Thunderbolt
- Hidden Power [Ice]
- Energy Ball
- Volt Switch
I wanted to use this strange overlooked pokemon. When you remove ground and grass types on the opposite team , he just destroys the game ! To be honest I could only put thunderbolt , this move is the one i use 90% of the time but you have to run hp ice and volt switch , important moves to have.
Plz if you have advice feel free to comment ! I'm not a good player and if you have anythig to say about this team say it ! :) thanks for reading